, Puerto Rican recipes
All my Puerto Rican recipes are finally gathered in one place. I got everything for you! I got all the classics and some that are inspired. I love my little island home and it's a joy to share my family's Puerto Rican recipes with you. If you have any request please feel free to message me and I will do my best to add them to the collection.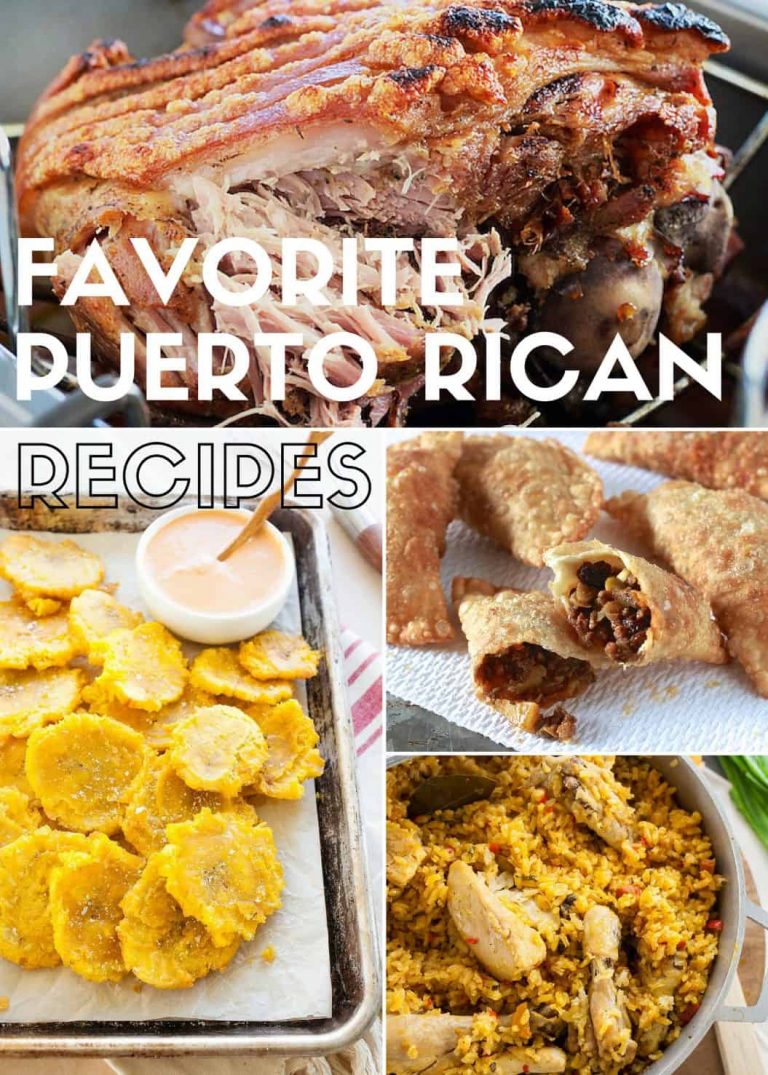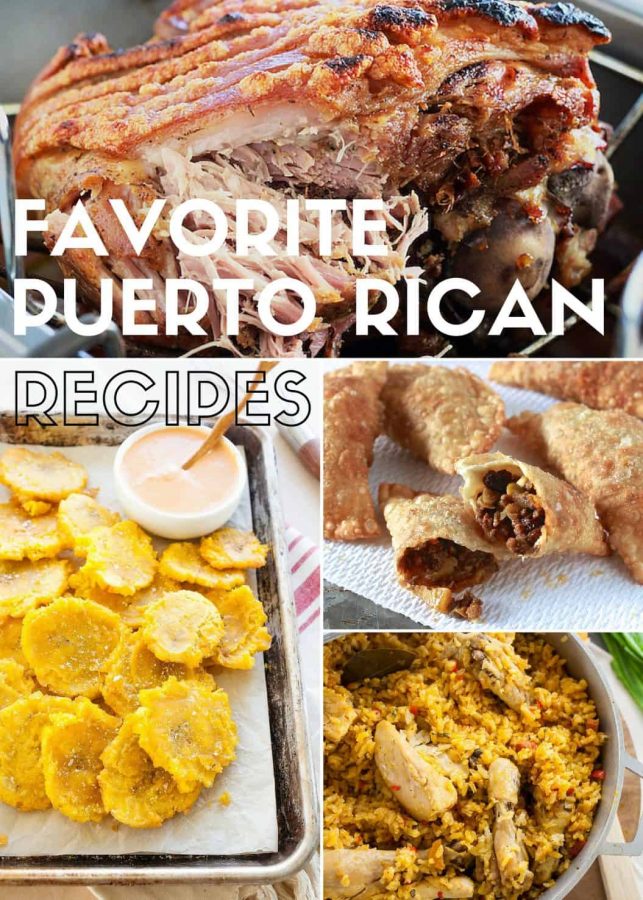 Favorite Puerto Rican Recipes
Pork
Pork is the king of proteins in Puerto Rico. It's so loved that there is an entire street in the mountains of Cayey dedicated to the whole roasted pig. The area is called Guavate and if you ever find yourself in Puerto Rico you must visit. The weekends it's packed with people eating, drinking, and dancing.
Roasted Pernil (Puerto Rican Roast Pork)
Slow Cooked Puerto Rican Pork (Pernil)
Whole Pig Roast (Lechón Asado)
Sopón de Patitas de Cerdo con Garbanzos (Trotters and Garbanzo Bean Stew)
Chuletas a La Jardinera (Garden Pork Chops)
Malta and Spiced Rum Glazed Ribs
Chicken
We do love chicken. You can find kiosks on the side of the road all over the island selling whole roasted chickens or chicken skewers. It some of the best chicken you will ever have.
Chicharrones de Pollo (Puerto Rican Fried Chicken)
Puerto Rican Thanksgiving Turkey: Pavochon
Seafood
You would think Puerto Rico being an island seafood would be our first choice. Seafood is very popular, especially along the coasts. I hope to expend this list very soon.
Ensalada de Bacalao (Salted Cod Salad)
Rice
You can't have a true Puerto Rican meal without some rice. We love our rice!
Arroz con Gandules (Rice and Pigeon Peas)
Arroz con Pollo (Chicken and Rice)
Plantain
The plantain is everywhere! It is loved fried, mashed, steamed, or boiled. It can be served both savory and sweet. I call it the incredible edible plantain.
Tostones (Twice Fried Plantains)
Pastelon (Puerto Rican Sweet Plantain Lasagna)
Mofongo con Sopa de Mariscos (Plantain Mash and Seafood Soup)
Canoas de Platanos Maduros (Sweet Plantain Canoes)
Appetizers & Antojitos
Pastelillos de Carne (Puerto Rican Meat Turnovers)
Croquetas de Jamón | Ham Croquettes
Soups & Stews
Sopa de Pollo con Fideo (Chicken Noodle Soup)
Pollo en Fricase (Chicken Fricassee)
Sancocho (Puerto Rican Beef Stew)
Habichuelas Guisadas (Pink Beans in Tomato Sauce)
Pasteles
Pasteles de Masa | A Traditional Puerto Rican Christmas Dish
Sandwich
Jibarito (Plantain and Steak Sandwich)
Desserts and Pastries
Arroz Con Dulce (Coconut Rice Pudding)
Chocolate and Coffee Flancocho
Flan de Calabaza (Pumpkin Flan)
Chai Spiced Orange Flan with Cranberry Compote
Piragua de Cherry y Vainilla (Cherry Vanilla Shaved Ice)
Piragua de Crema (Cream Shaved Ice)
Guava and Cheese Mini Fried Pies
Mantecaditos con Guayaba (Shortbread Almond Cookies with Guava)
Mallorca Bread: Puerto Rican Sweet Bread Rolls
Quesitos de Guayaba (Sweeten Cream Cheese and Guava Pastries)
Coquito | Puerto Rican Coconut Nog
Puerto Rican Recipe Collections
Puerto Rican Christmas Recipes