Arepas de coco are one of my favorite street foods in Puerto Rico. One of my favorite treats is seafood salad and a crispy coconutty arepa de coco.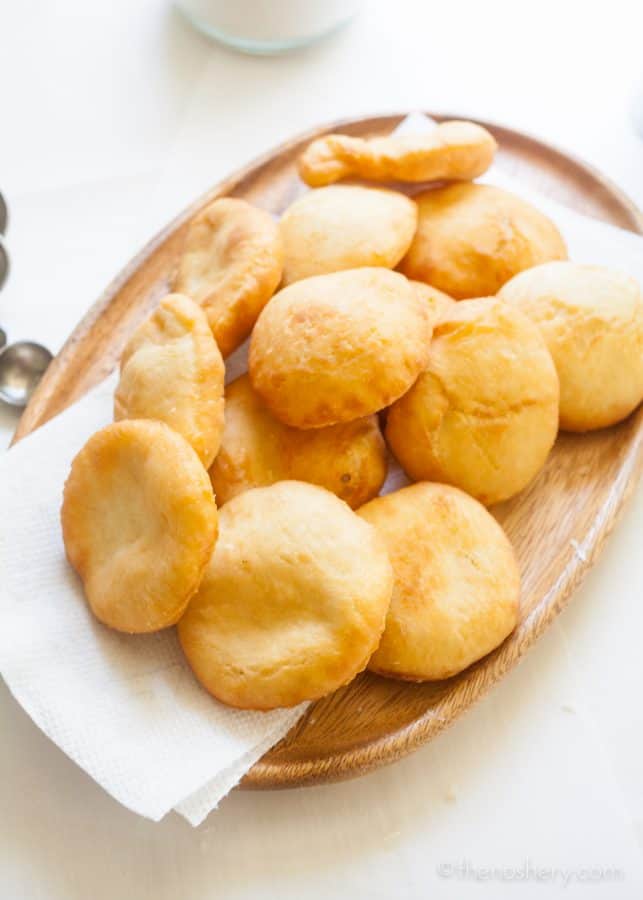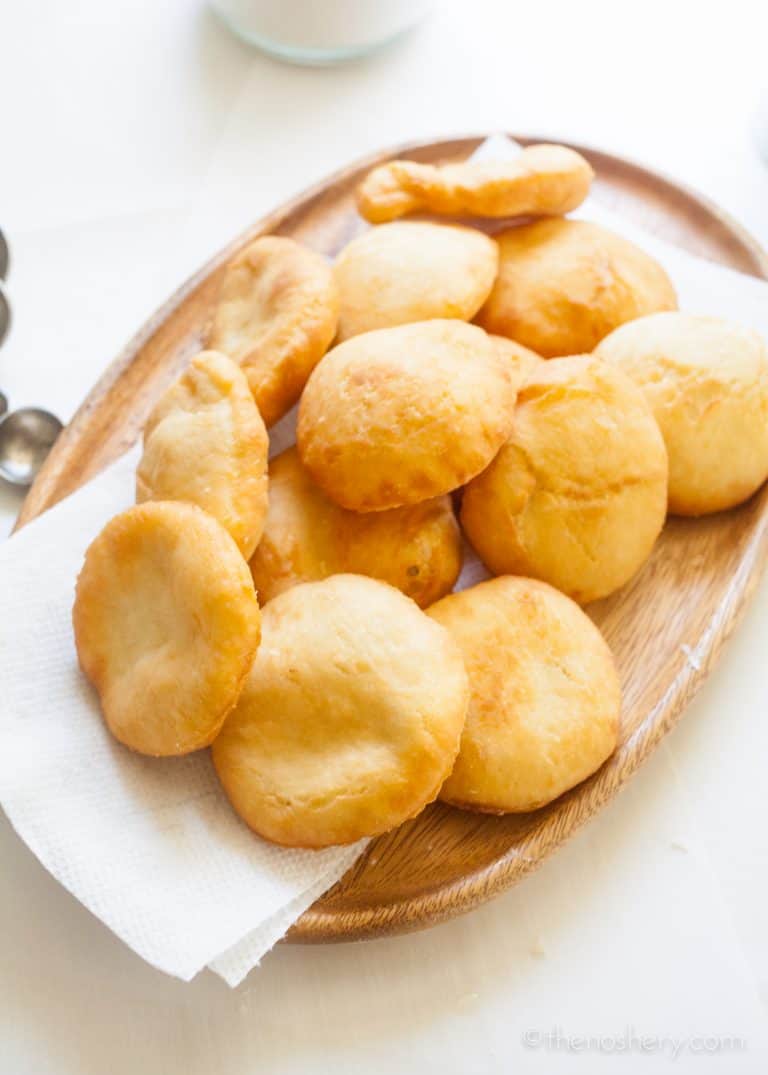 There is something magical about fry bread. Well let's be honest frying is a magical thing. Put aside that fact that it's not friendly to the waistline, fried foods are delicious. In Puerto Rico street food is synonymous with fried food and one of my favorite fried treats are arepas de coco.
I LOVE these things!! LOVE! And, they are so easy to make. Arepas are puffy pillows of dough with a crispy golden crust. I promise you will die over these. They are slightly sweet, crispy, fluffy and coconutty. UGH! I love arepas de coco!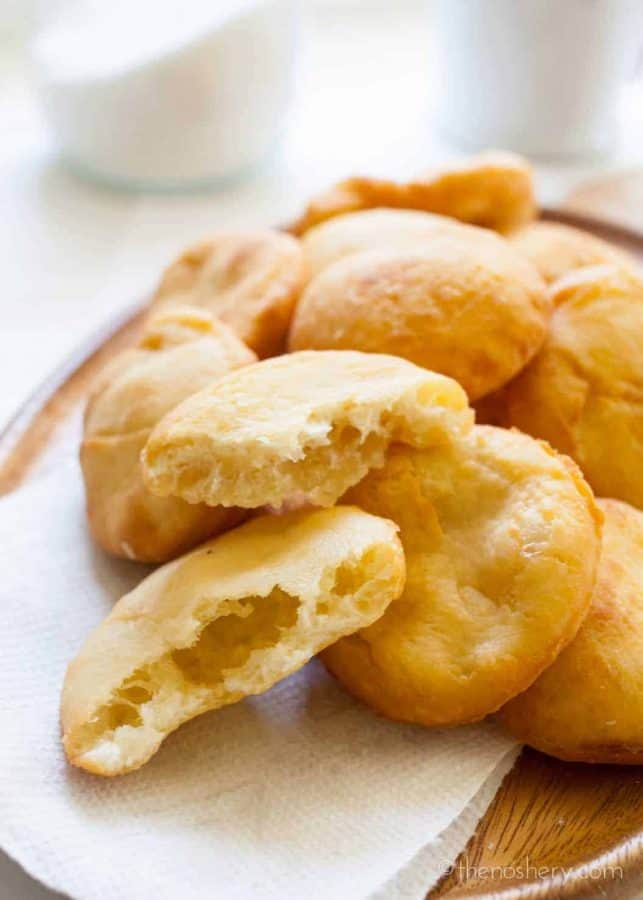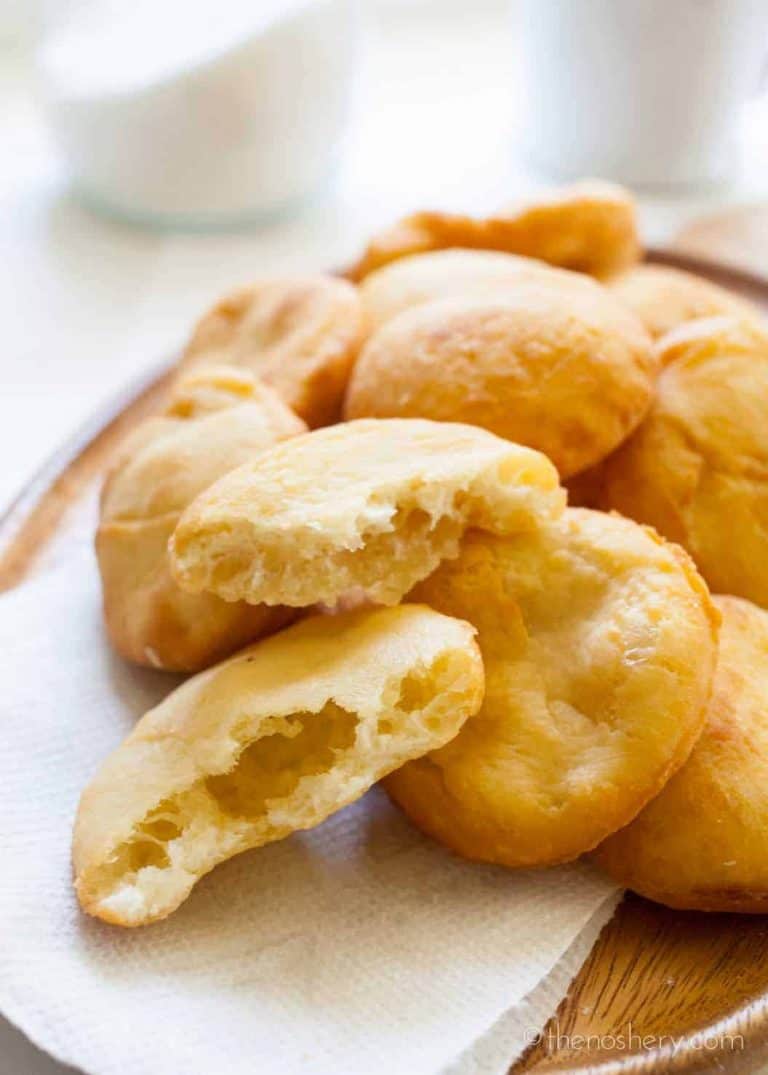 Of course, they're delicious by themselves but I also love them stuffed with crab salad or sweet plantain and cheese. The trick to ultimate puffiness is to roll the dough nice and thin. But you have been warned these are incredibly addictive.
Arepas de Coco
Ingredients
2 cups all purpose flour
1 tsp baking powder
1 cup sugar
¼ tsp salt
1 cup coconut milk
Instructions
Combine flour, baking powder, sugar, and salt. Wisk until well combined. Add coconut milk. Mix until just combined. Flour your hands and a work surface. Knead dough until completely combined and tacky. Place in a bowl, cover with kitchen towel, and let rest for 30 minutes.


Divide the dough in half. On a floured work surface roll one-half about ⅛ inch thin. Using a glass or biscuit cutter cut rounds in the dough. Repeat with remaining dough.


Heat vegetable oil in a cast iron skillet or heavy bottom skillet. Test oil with a scrap of dough. It should puff and float. Carefully add dough round to the oil. Fry until dough puffs and then turn the rounds. Continue to fry until golden brown.


Transfer to a plate lined with paper towels to drain and cool. Serve warm and crisp.
Notes
If you have an allergy to coconut you can use whole milk in place of coconut milk.

Neither coconut flour or almond flour can be used as a substitute for all-purpose flour. They are both very dense flours and will not work for this recipe.
99