coquito Christmas isn't Christmas without a glass of cold coquito (co-kee-to). If you don't know what's coquito my heart hurts for you because it's the best thing EVER! I like to call it egg nog's better tasting sassy cousin. Even though it's nothing like eggnog.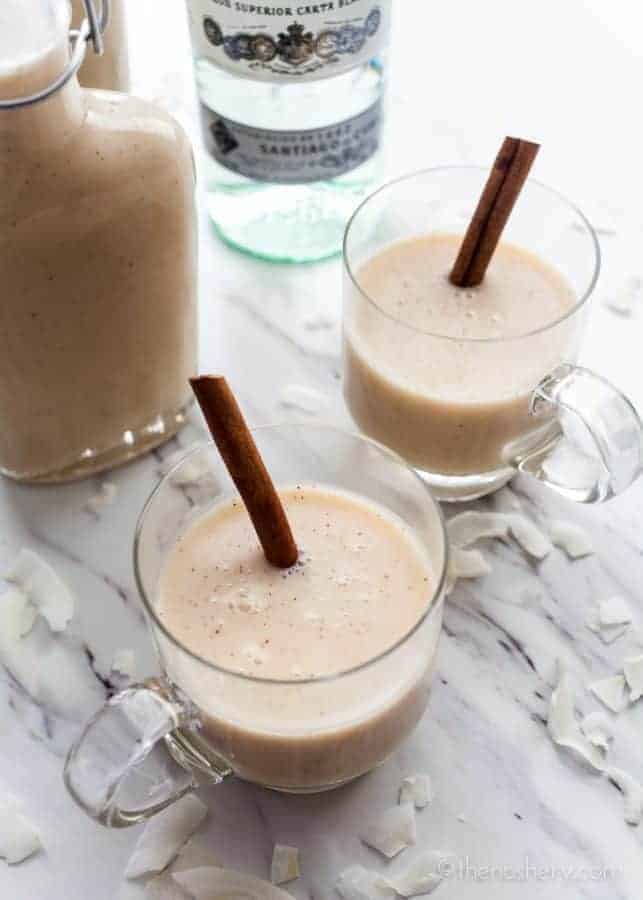 Coquito is a creamy coconut rum drink that is essential to any Puerto Rican Christmas celebration. It's best enjoyed super cold. I always suggest starting with a small glass because it's very rich. But, I warn you that you won't be able to have just one glass.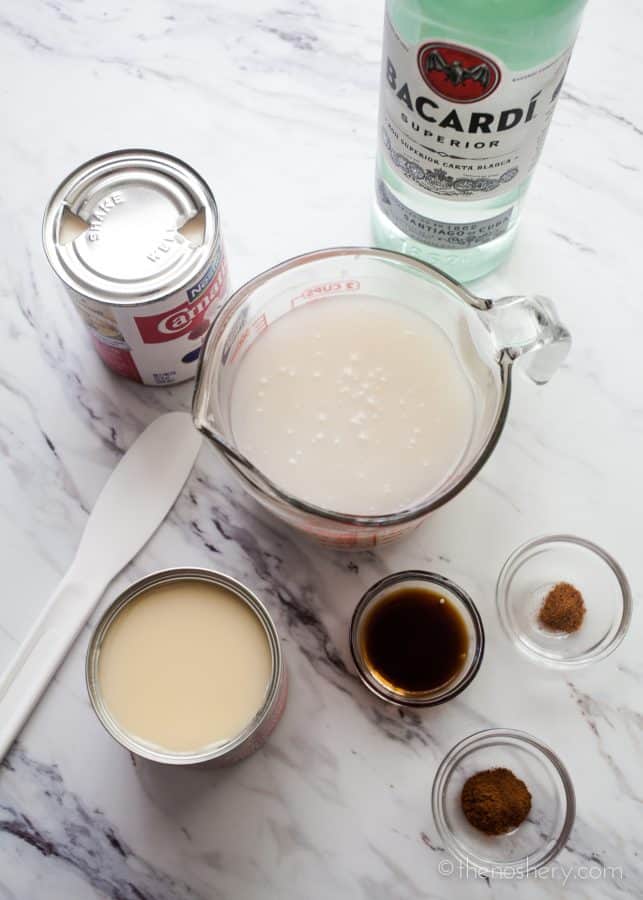 In the recipe, I suggest 1 1/2 cups of white rum. If that sounds like too much start with 1 cup and add more to taste. I like to add just enough rum that it's prickly on the back of your throat and warms you on the inside. It will be one of the few drink you'll have that is cold and warms you up.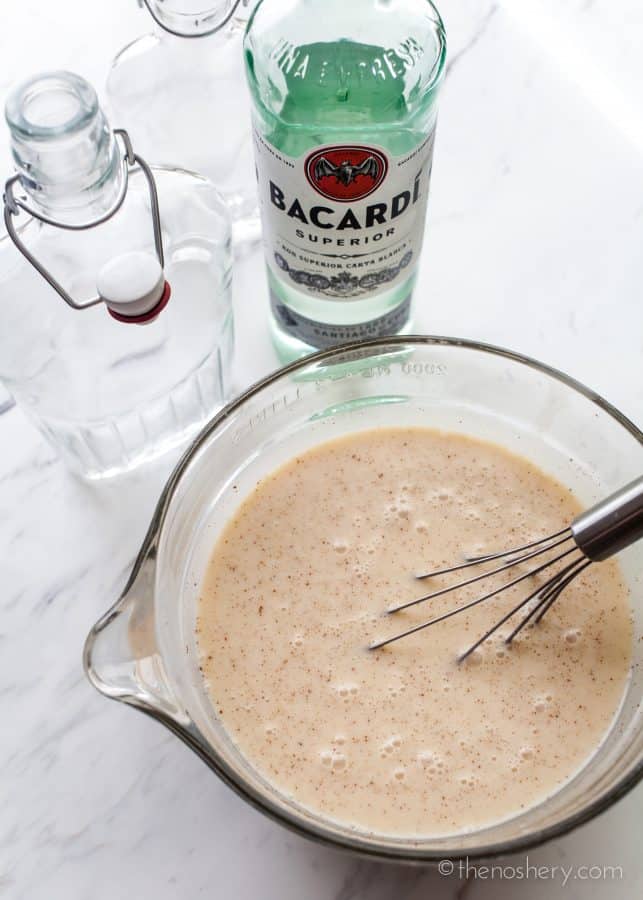 I can say with 110% confidence that you will never touch egg nog again after tasting coquito. Ok maybe 99% confidence. Coquito is great to serve at your next holiday party or to bottle and give as a gift. It's happiness in a glass.
More Puerto Rican Recipes:
Items Used in This Recipe:
Coquito | Puerto Rican Coconut Nog
Christmas means it's time for coquito! Coquito is a rich creamy coconut and rum drink that is served in Puerto Rico for Christmas.
Ingredients
1 (12 oz) can evaporated milk
1 (14 oz) can sweetened condensed milk
2 cups (1 15 oz can) cream of coconut (like Coco Lopez)
¼ tsp cinnamon
⅛ tsp nutmeg
1 tsp vanilla
1½ cup white rum
cinnamon sticks for garnish
Instructions
Mix all ingredients in a blender at high speed. Refrigerate for a minimum of 1 hour. Shake well before serving. Serve cold in a small glass. Garnish with cinnamon stick.
Notes
Coquito will keep stored in an airtight bottle in the refrigerator for a month.


If the some of the coconut fat solidifies let it sit on the counter for 10 minutes and give it a good shake before serving.
857