Guava and cream cheese are a classic pairing. Wrap it in fried dough and you have a dangerously delicious combination.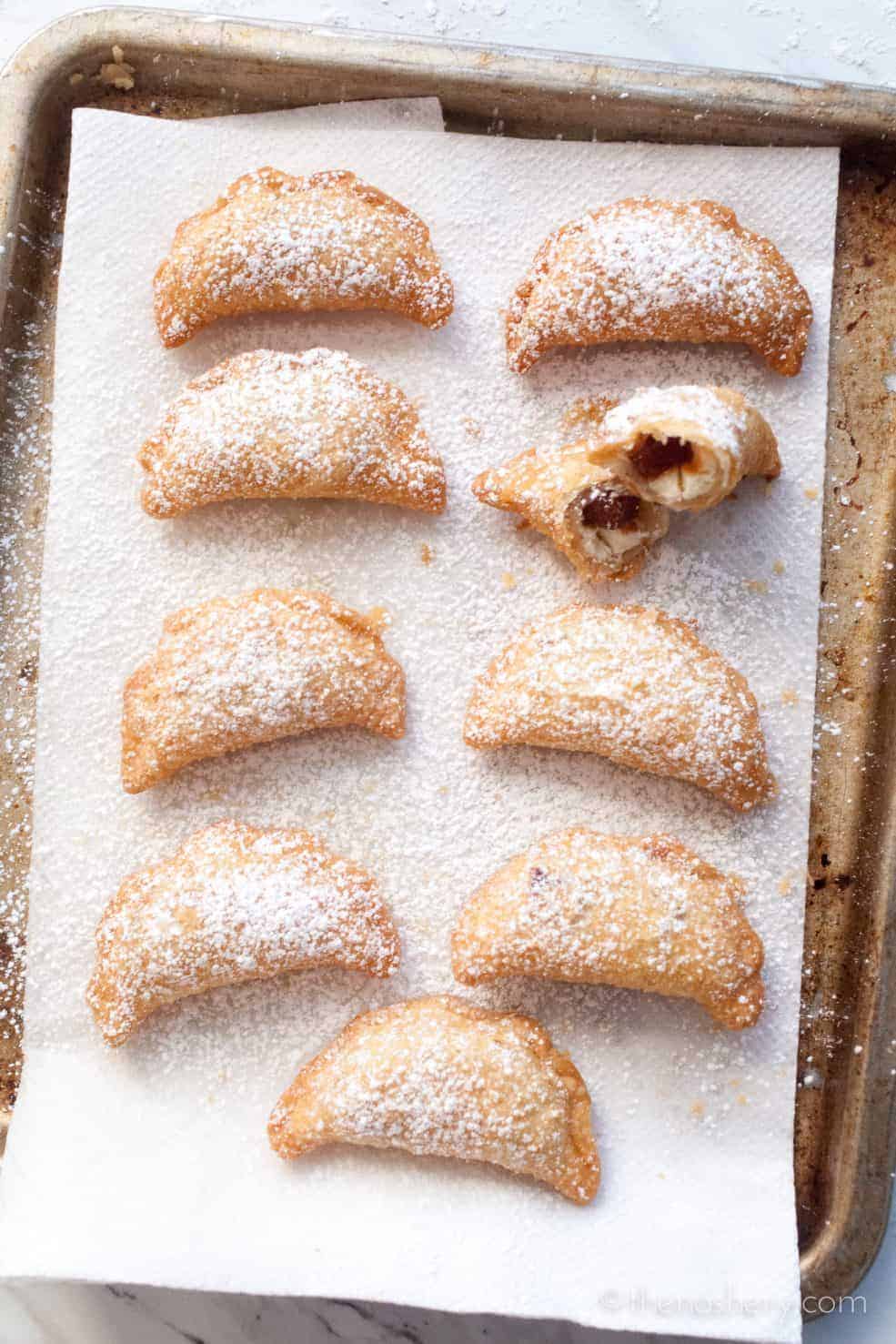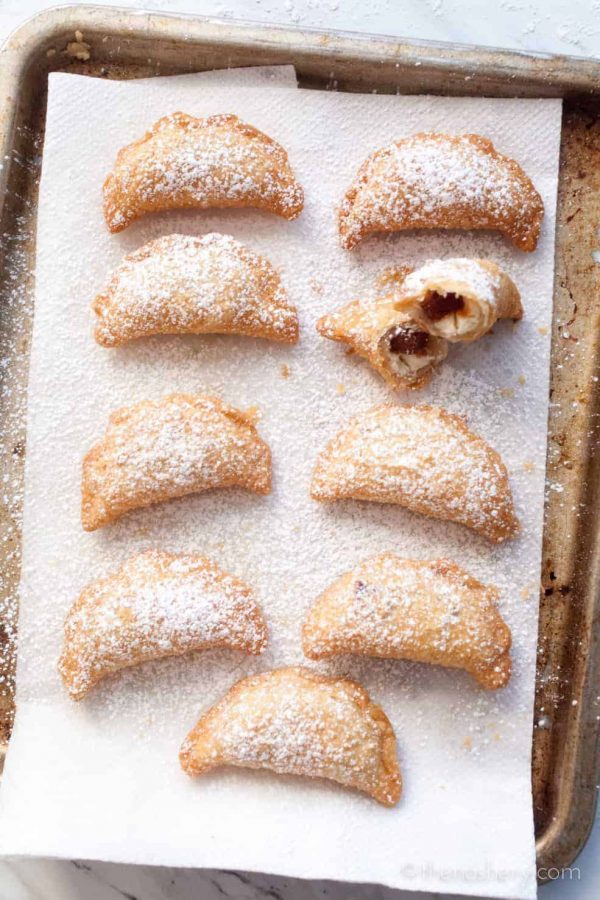 I made these little beauties a few weeks ago. Thanks to the holidays I am a little behind schedule. So, I am so excited to share these with you! I love love, love, guava, and cream cheese. Really guava with any cheese, but guava and cream cheese especially. Last year I did a savory and sweet guava cream cheese dip. It was freaking awesome! Today I am sharing some adorable mini guava and cheese fried pies.
They are stupidly simple and so addictively delicious. Only three ingredients needed for a big pay off! I mean you can't go wrong with fried dough.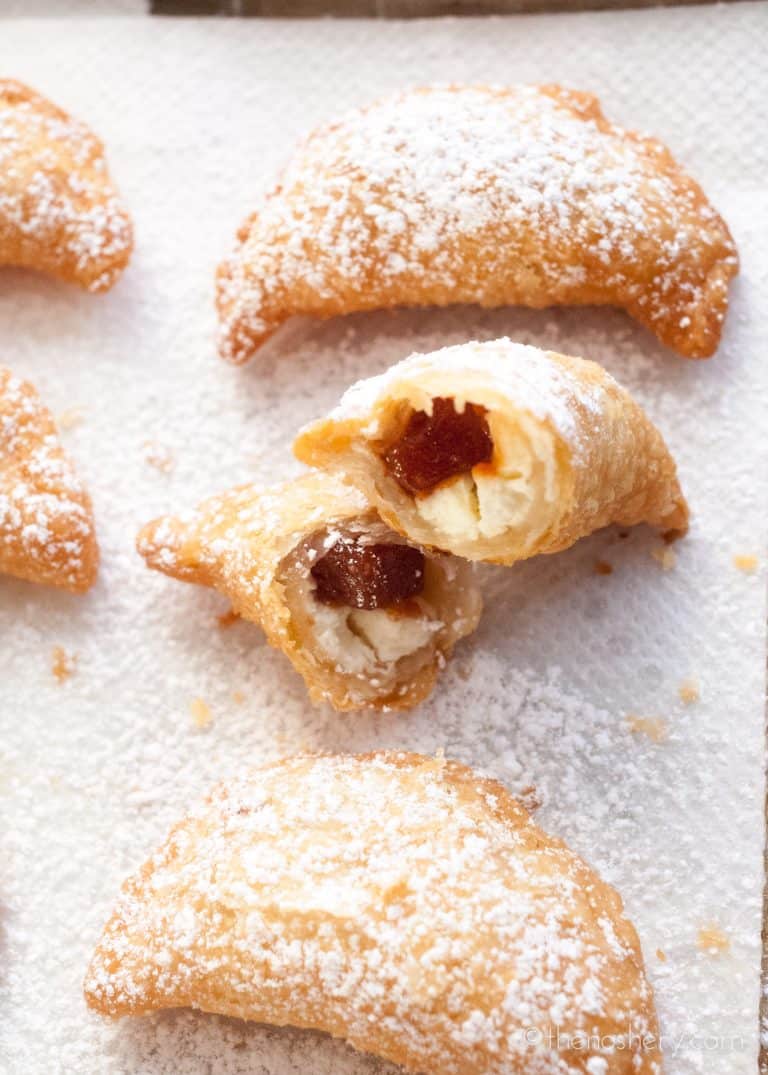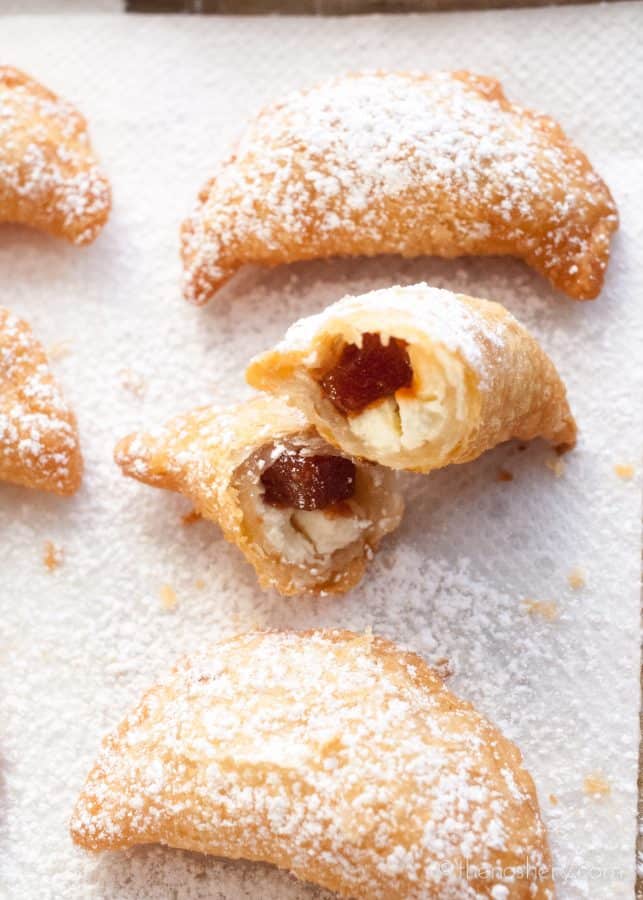 If you're looking for more ways to use guava paste I have a few recipes for you!
Items used in preparing this recipe:
Yield: 16
Guava and Cheese Mini Fried Pies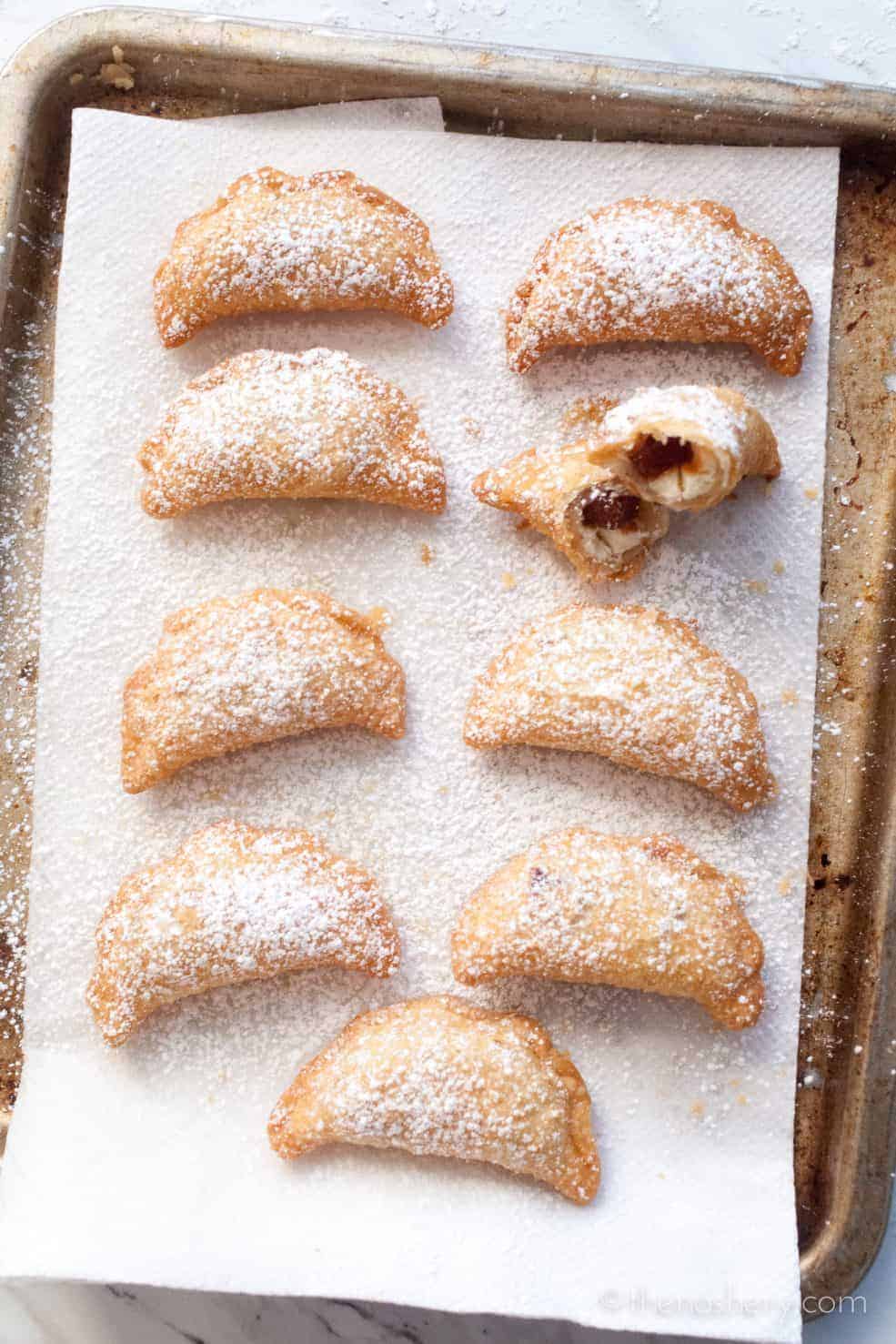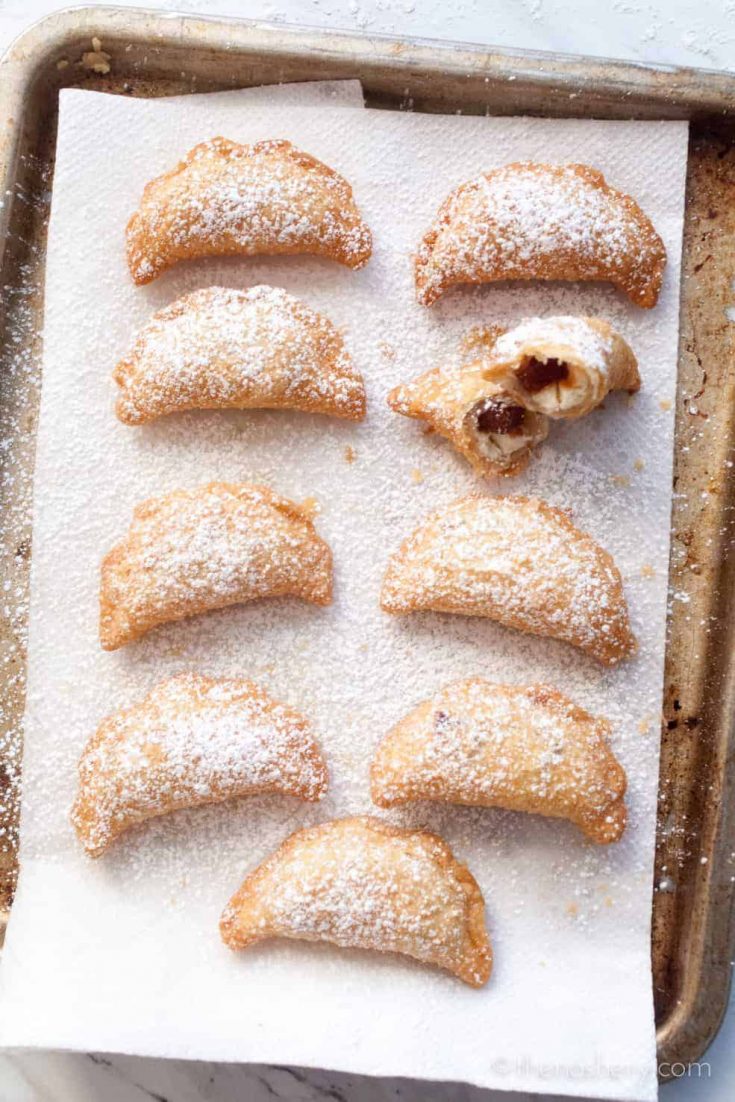 Ingredients
2 frozen pie doughs thawed
1 cup cubed guava paste
1 8-oz block cream cheese, cubed
Instructions
Heat oil to 350 degrees in a heavy bottom pot or dutch oven.
Roll out pie dough on a lightly floured work surface. Use a 3-inch biscuit cutter to cut rounds from the pie dough.
Place guava paste and cream cheese cubes off center on the pie rounds. Using your finger to brush the edges of the pie rounds with water. Fold the rounds in half, press and crimp the edges to seal the pies.
Working in batches use a slotted spoon gently place the pies in the oil. Fry for 4 to 5 minutes or until golden brown. Transfer pies to a plate lined with paper towels to drain. Dust pies with powdered sugar and enjoy!