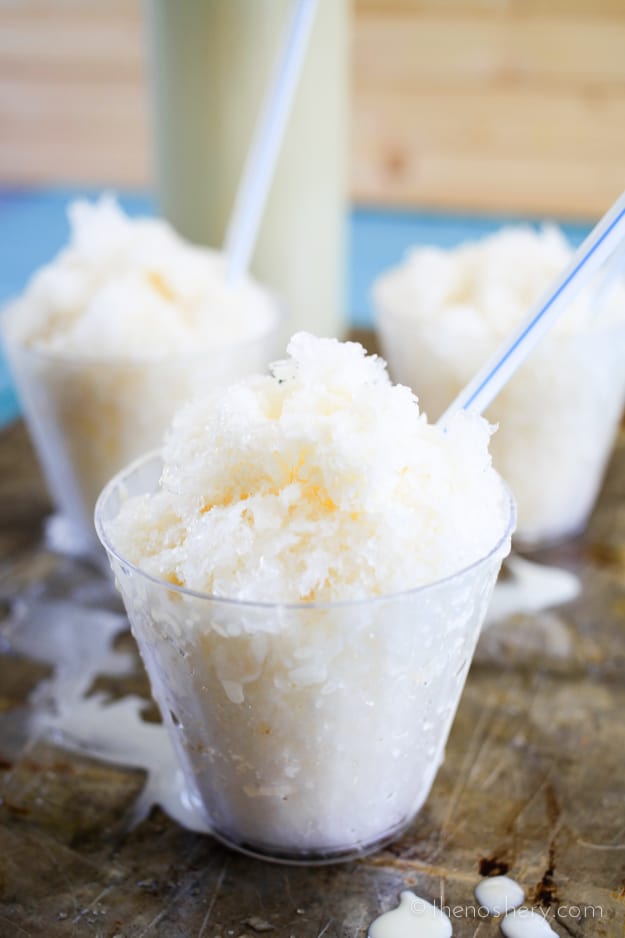 I am so excited about this series! Every Saturday over the next ten weeks I will be sharing a new homemade piragua flavor. If you're not familiar with piragua it's a flavored shaved ice treat sold by street vendors in Puerto Rico. Some of the vendors still shave large blocks of ice by hand. I will be sharing some traditional flavors and some creative flavors. But, since this is the first post of the series I thought I would start with a traditional flavor and one of my personal favorites, piragua de crema (cream shaved ice).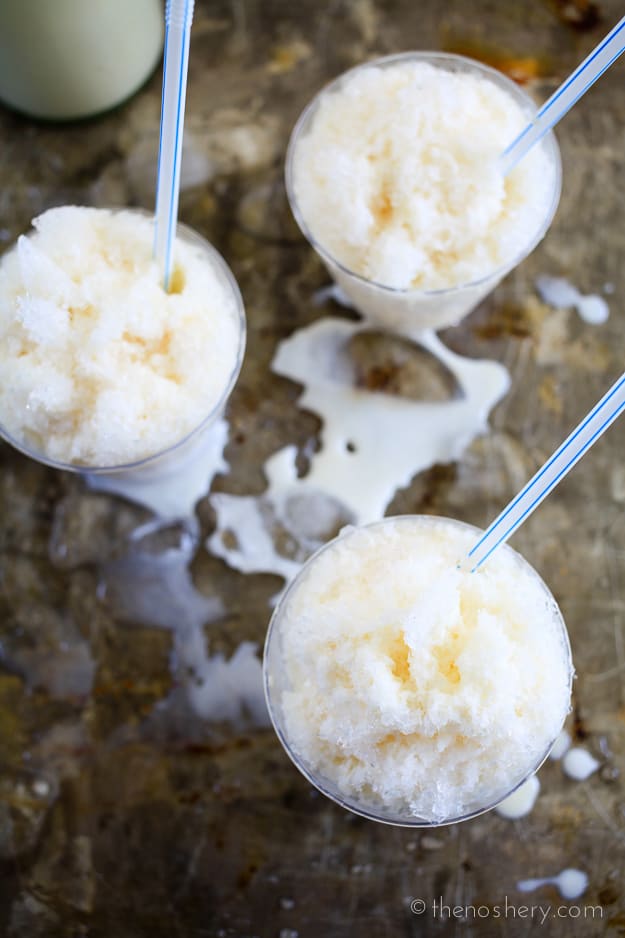 I remember when I was a kid, my family and I would go walk through Old San Juan and I would always beg my mom to buy me a piragua. I would always struggle whether to get crema or parcha (passion fruit). Most of the time crema would win. I think it was because crema most resembles ice cream. Sweet, creamy and cool it's a great treat on a hot summer day.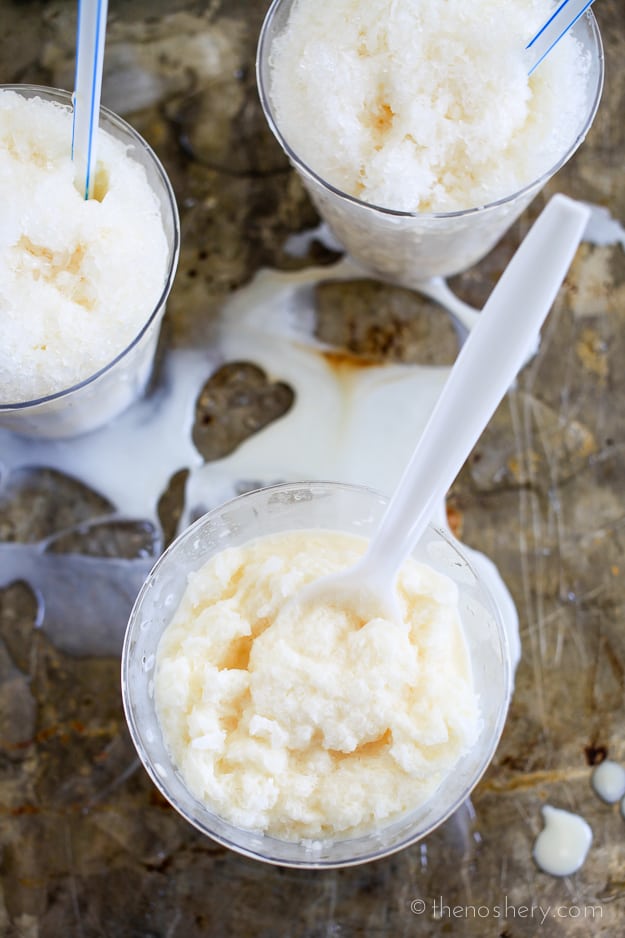 This flavor is really simple to make which makes it a quick and easy treat to make for the kids (and yourself) on a hot summer day. The ingredients are so simple that they are probably sitting in your pantry right now. If you want to make an "adult" version add a little bit of rum to the mixture. 😉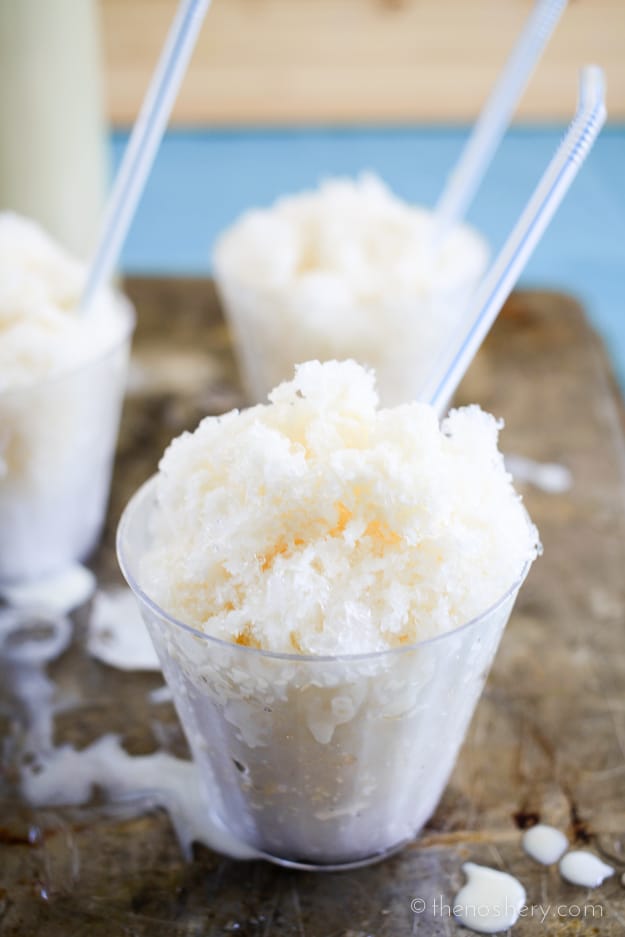 Yield: 4
Piragua de Crema (Cream Shaved Ice)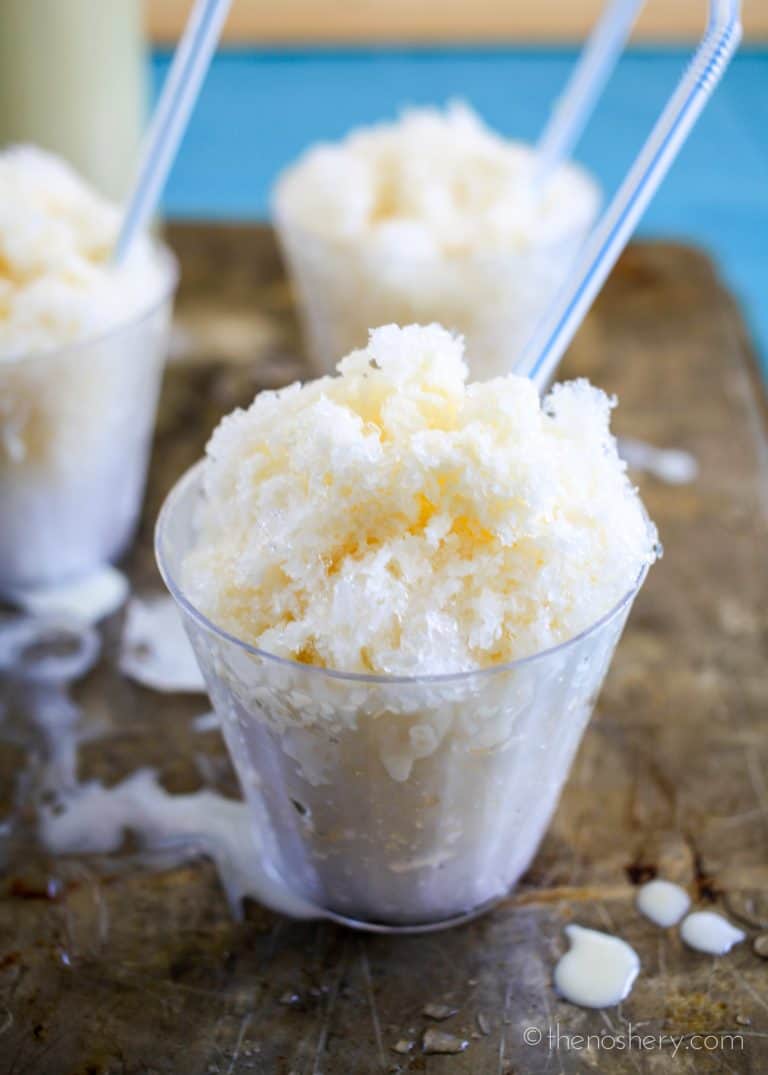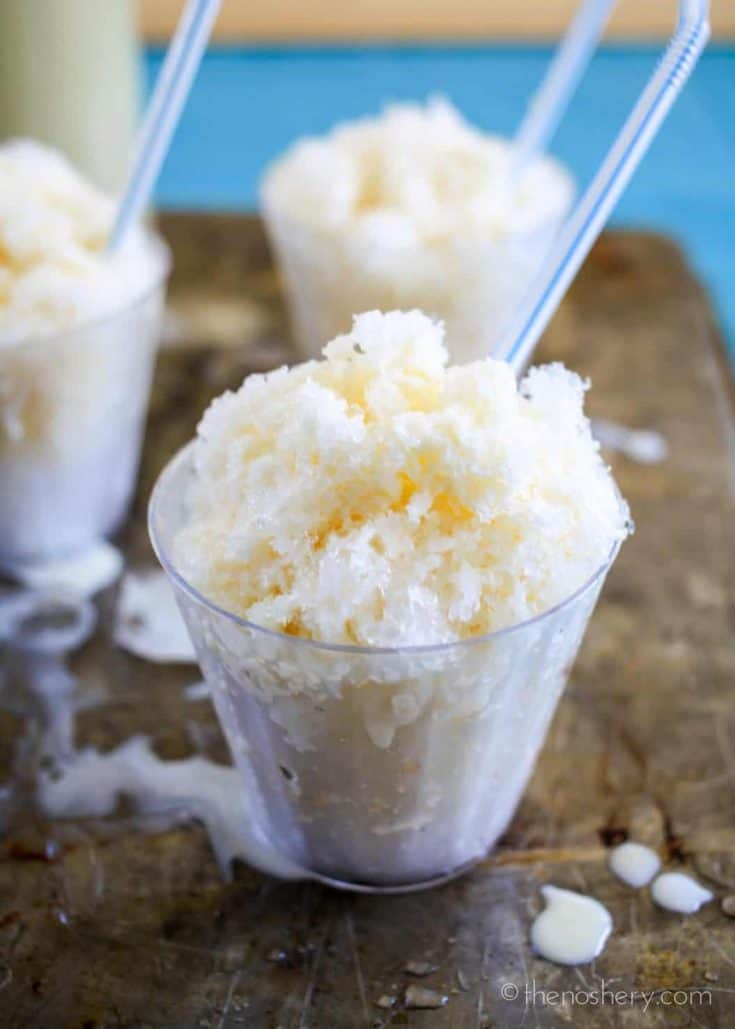 Ingredients
1 12 oz can evaporated milk
1 14 oz can sweet condensed milk
1/2 cup heavy cream
2 teaspoons pure vanilla extract
8 cups of shaved ice
cinnamon (optional)
Instructions
In a large bowl, combine evaporated milk, condensed milk, heavy cream and vanilla extract. Whisk until well combined. Transfer to a pitcher and place in the refrigerator to chill for 1 hour.
Divide the shaved ice between 4 tall glasses and pour cream over each glass. Sprinkle with cinnamon. Enjoy!