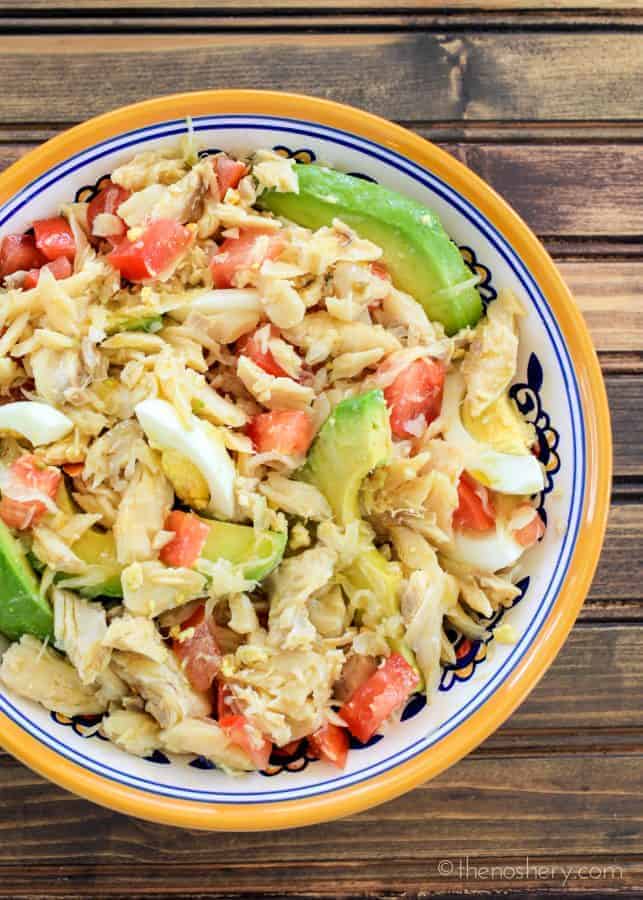 When I was a kid, my grandmother would make this salad, and it was one of the few things I would refuse to eat.  Great way to start off a food post huh? Of course, I don't think anyone can successfully feed a child salted cod.  If you have, please let me know.  After much protest from both me and my sister, this was no longer offered in our household.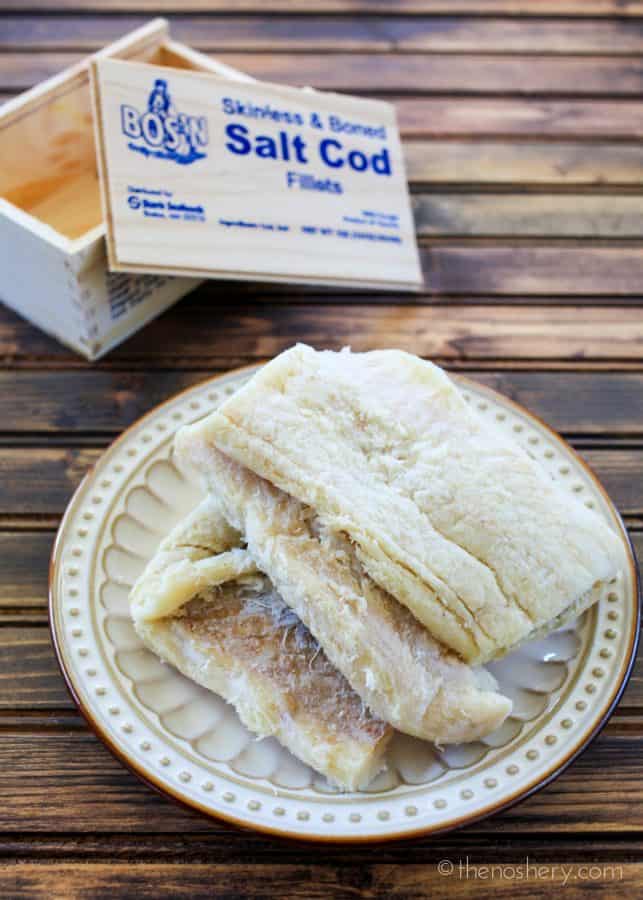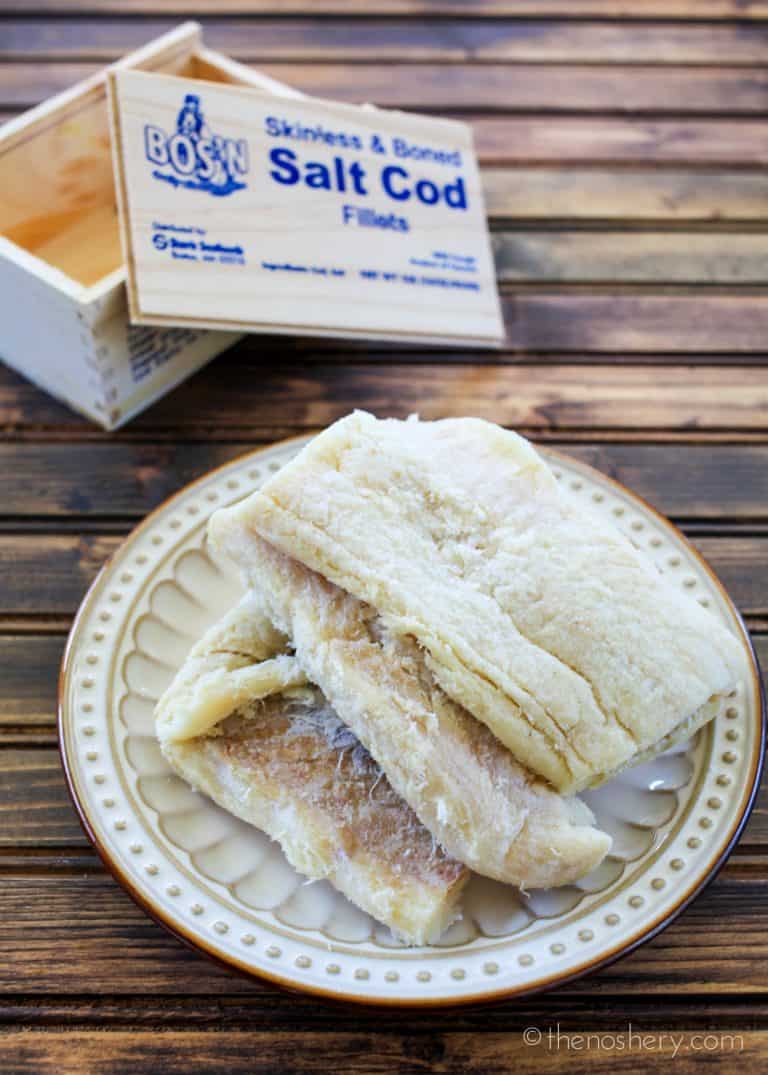 Moving forward, when I first moved to Florida, my mother-in-law would make this, and everyone loved it, especially OB.  I thought is was bizarro because all I could remember was how much I protested when I was a kid.  After some reluctance, I decided that I would give the salad a try.  After all, I didn't like pickles and mustard when I was a kid, but I eat them now.  I was surprised to discover that it was wonderful.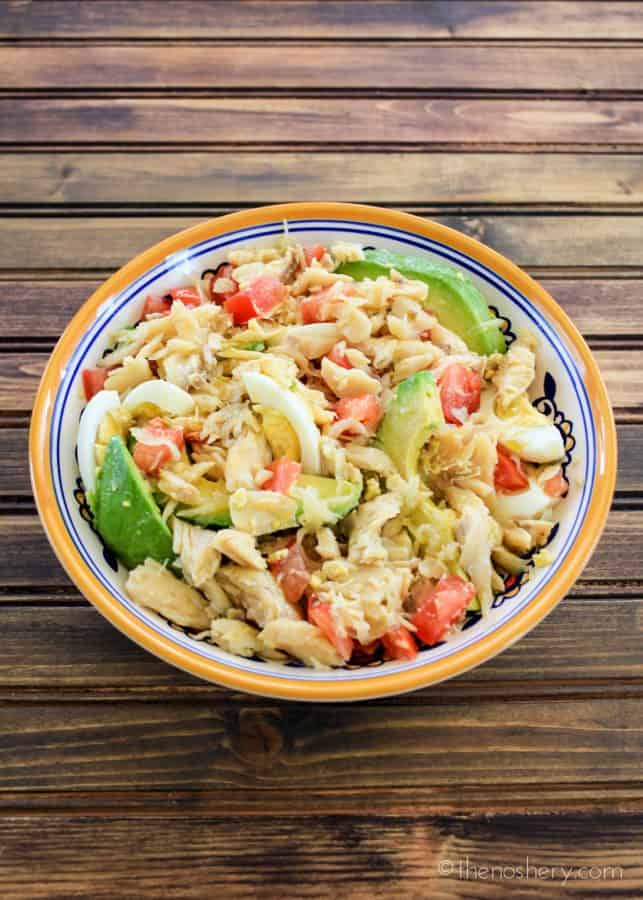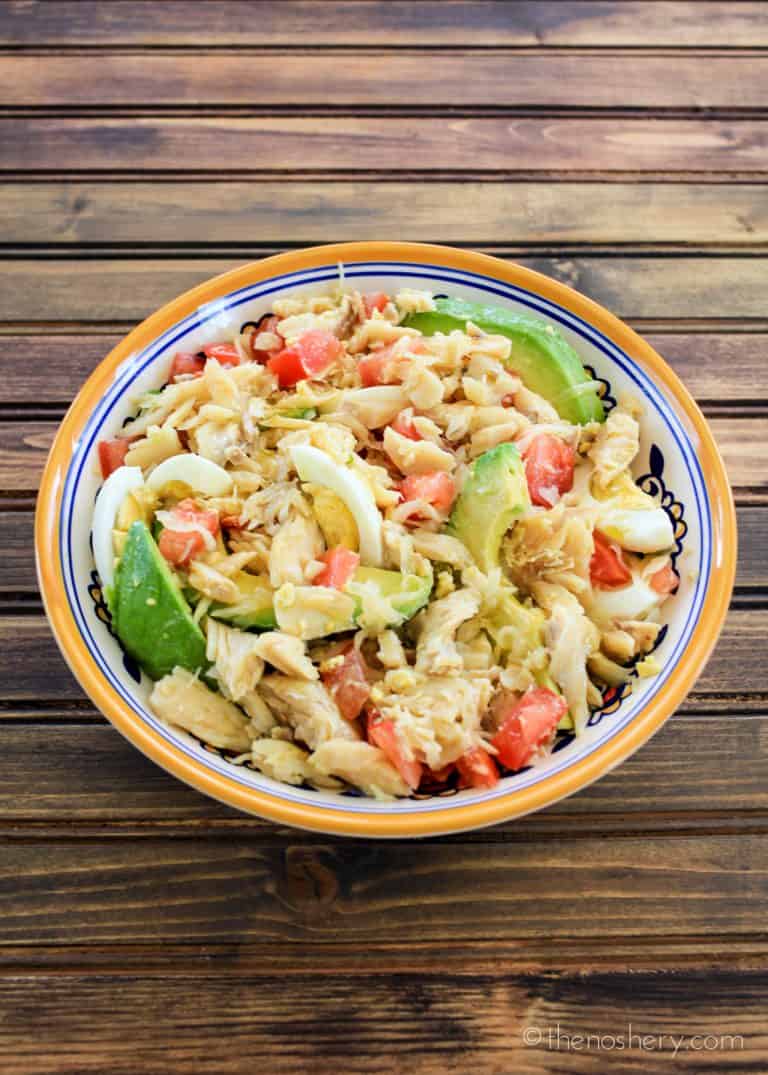 The most important part of this recipe is removing just the right amount of salt from the cod. If you don't remove enough it's inedible and if you remove too much it's just bland. I typically will soak the salted cod in cold water for 15 – 30 minutes. I then place it in pot, covered with water and bring it to a simmer. Changing the water and bringing to a simmer 3 – 4 times or until the cod is to your taste.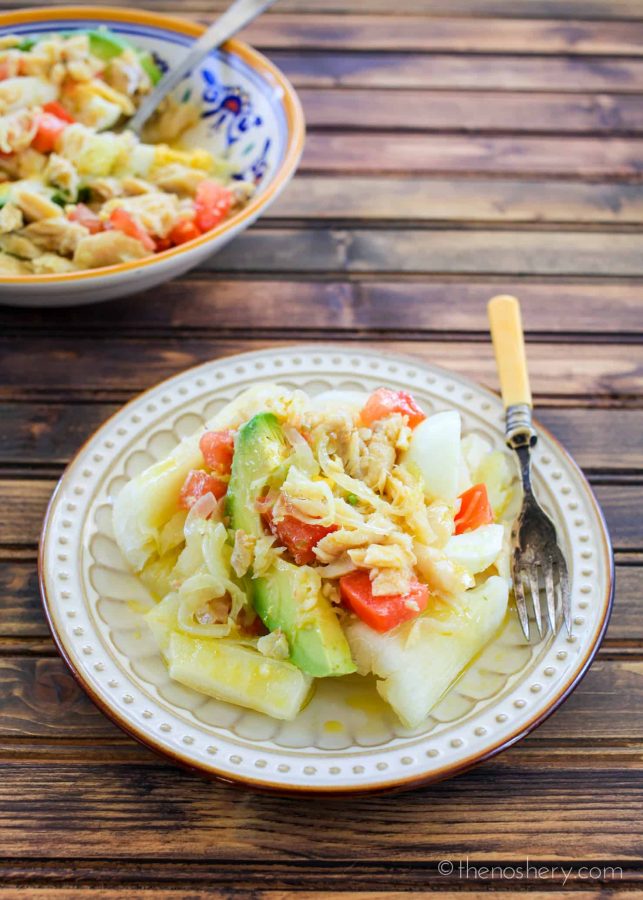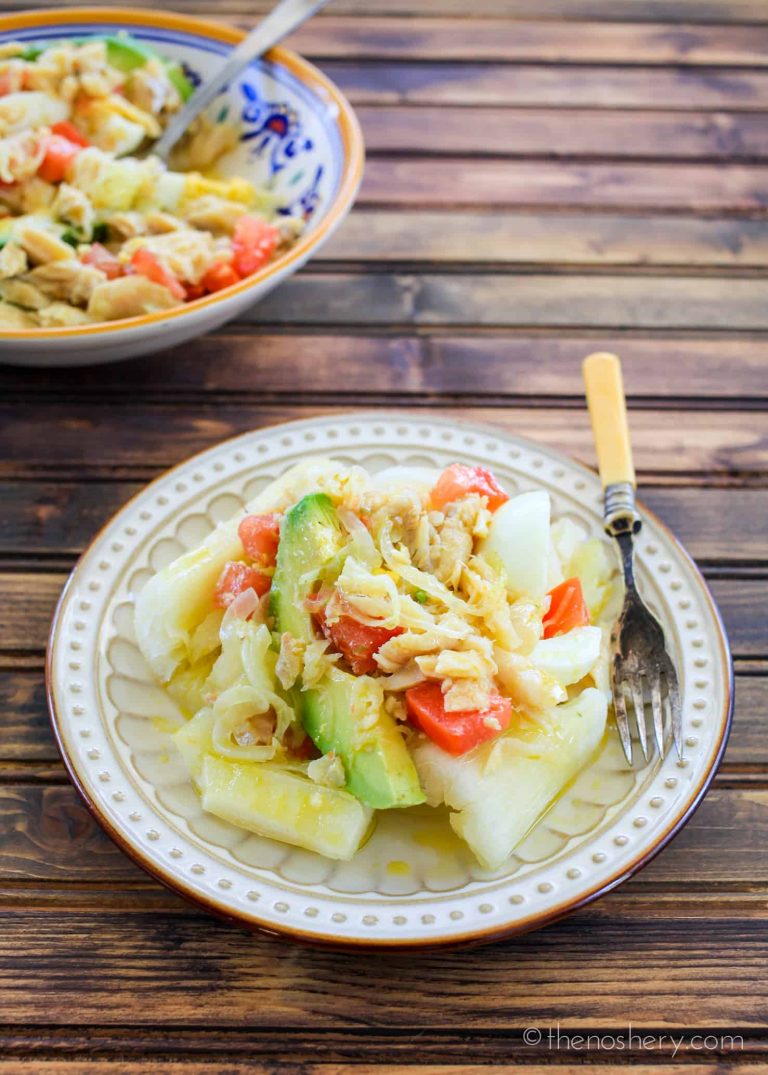 This salad has become one of my favorite easy make ahead meals. Served chilled or room temperature it's the perfect recipe for the summer.  Although the main ingredient is salted cod, it is not overly salty, and it is not fishy.  It is a great combo of mild saltiness from the fish and sweet from the combination of tomatoes, onions, and olive oil.
more puerto rican recipes
Bacalao (Salted Cod Salad)
Ingredients
1 lb of salted cod
1 large yellow onion, thinly sliced
1 large tomato, diced
½ large avocado or a whole small avocado, diced
3 hard-boiled eggs, quartered
12 green olives (optional)
¼ cup olive oil
1 tablespoon white wine vinegar
Instructions
Soak salted cod in cool water for 15 - 30 minutes. Drain and transfer cod to a pot. Cover with water and bring to a simmer on the stove top. Change water and bring to a simmer 3 - 4 more times or until cod reaches desired saltiness. Drain, using a fork break up the cod and set aside.


Saute onion in skillet with 2 tablespoons of olive oil until soft and translucent.


In a large bowl combine cod with onions and remaining ingredients. Toss until well combined. If the salad is too dry to your liking add more olive oil.


Serve with rice or boiled yucca root drizzled with olive oil.
140