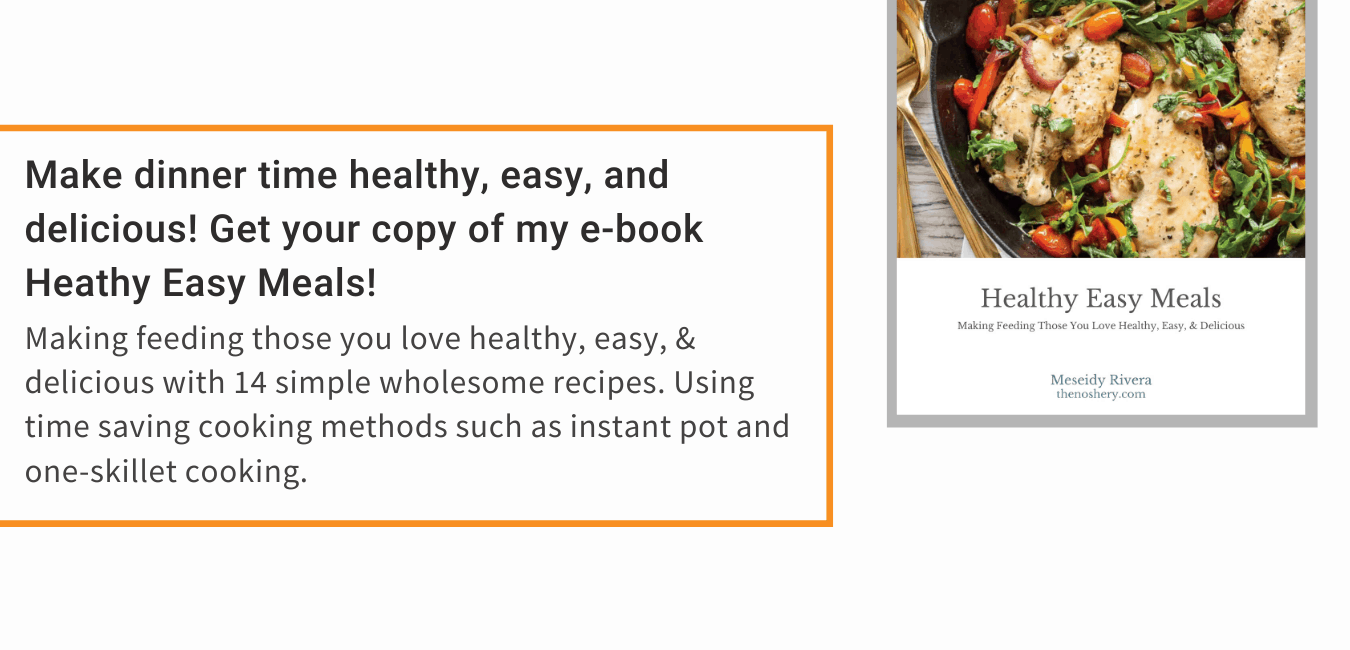 I have collected 14 of my favorite healthy recipes all together in a beautiful downloadable and printable e-book.
Are you looking for ways to make dinner healthy and delicious for those you love? I have the perfect e-book for you. It has recipes like Chicken Shwarma Pita Wraps which are incredibly easy and delicious, crispy and cheesy baked chicken parmesan, and I even have a freezer breakfast burrito recipe of Turkey Chorizo and Sweet Potato Breakfast Burritos to get your morning started right.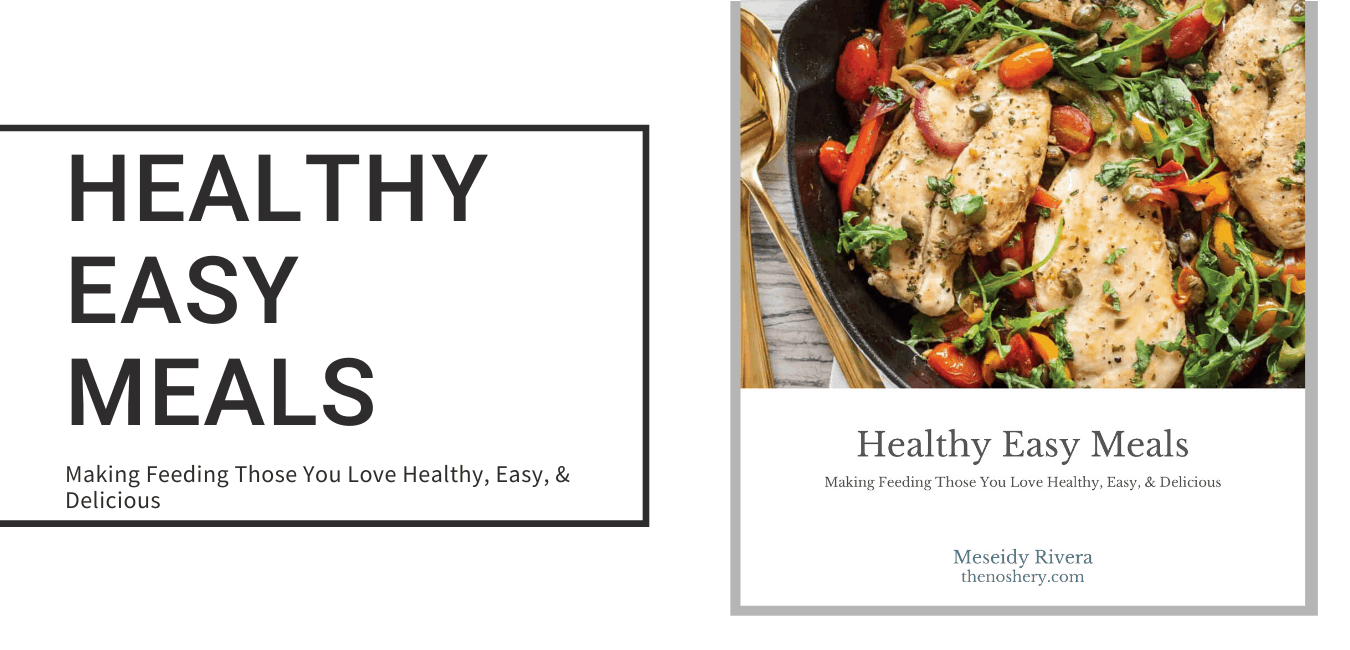 Read Before Purchasing

Healthy Easy Meals E-book is a digital product. It is a PDF file that you can download to save on to your device or print. Upon purchasing the product you will receive an email with instructions and a link to download the file.

Buy now to get your 14 healthy easy meal recipes e-book!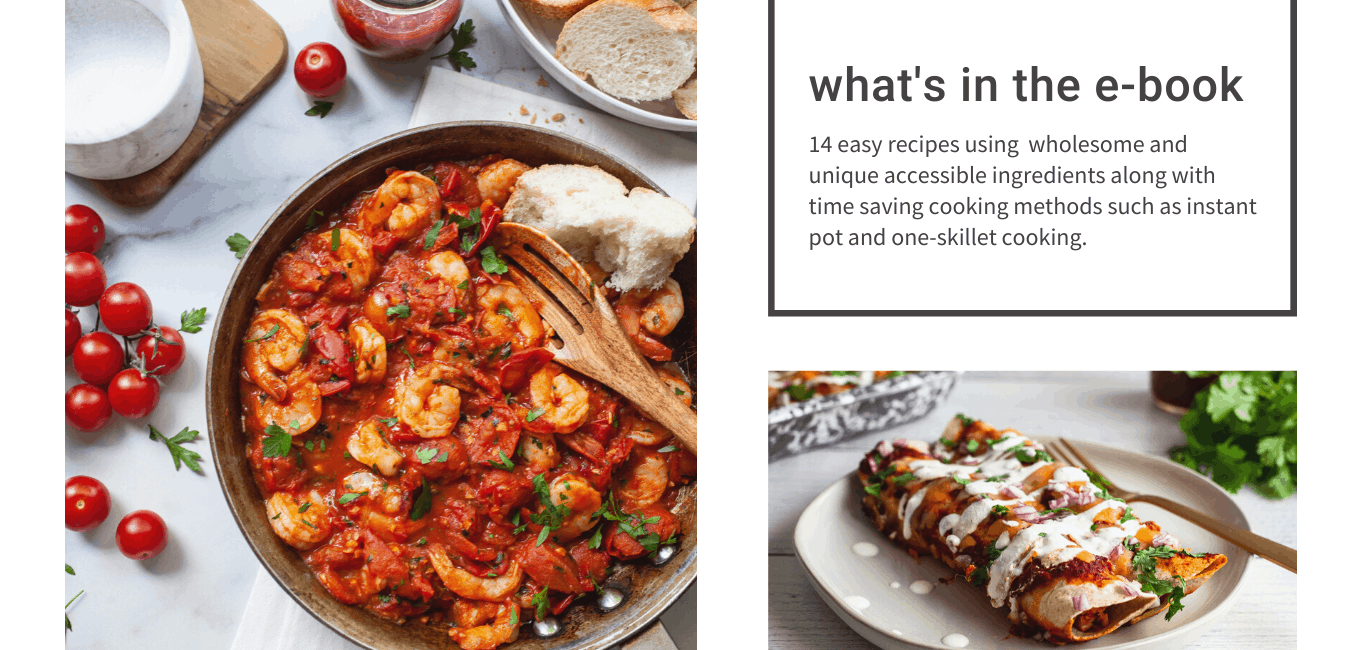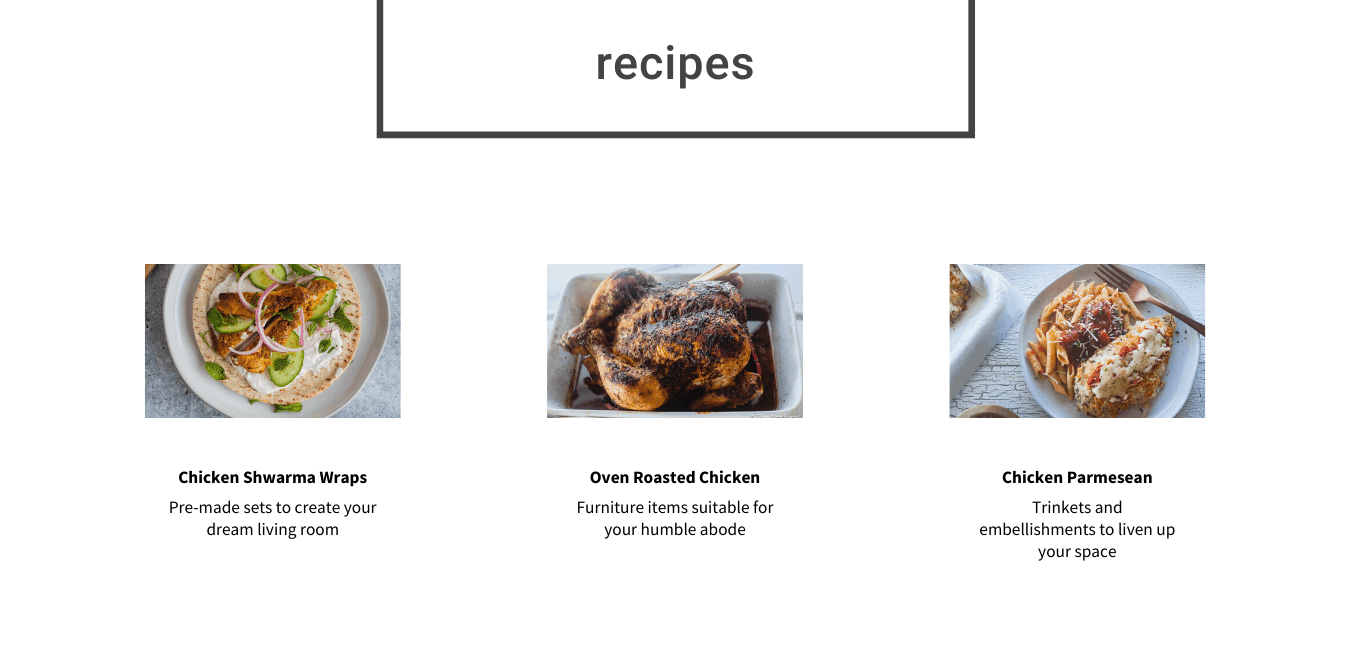 I know you will love these recipes as much as I do!
Each one of these recipes is delicious, sure to satisfy, and is simple to prepare.
Happy cooking!