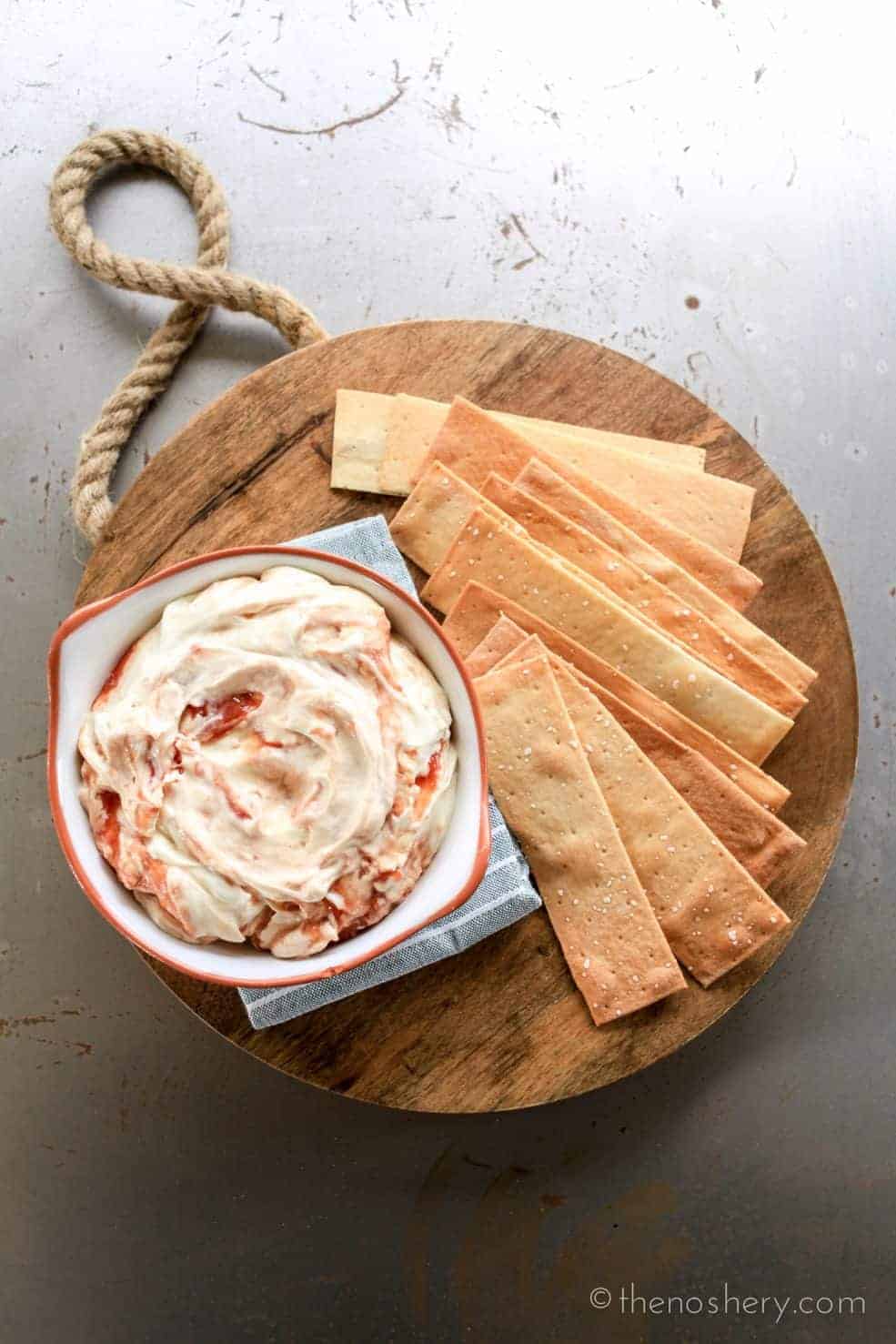 When I go to Puerto Rico, I go for two reasons, family and food. I visit family, and I eat my way through Puerto Rico. It's awful. But, I have been told that any food consumed while on vacation is calorie free. Don't tell me it's not true! I don't want to hear it.
Normally when I go Puerto Rico to eat…er, visit. I focus on the classics, alcapurria, pernil, mofongo and food like that. But, while I was visiting I came across a dip that flipped my lid.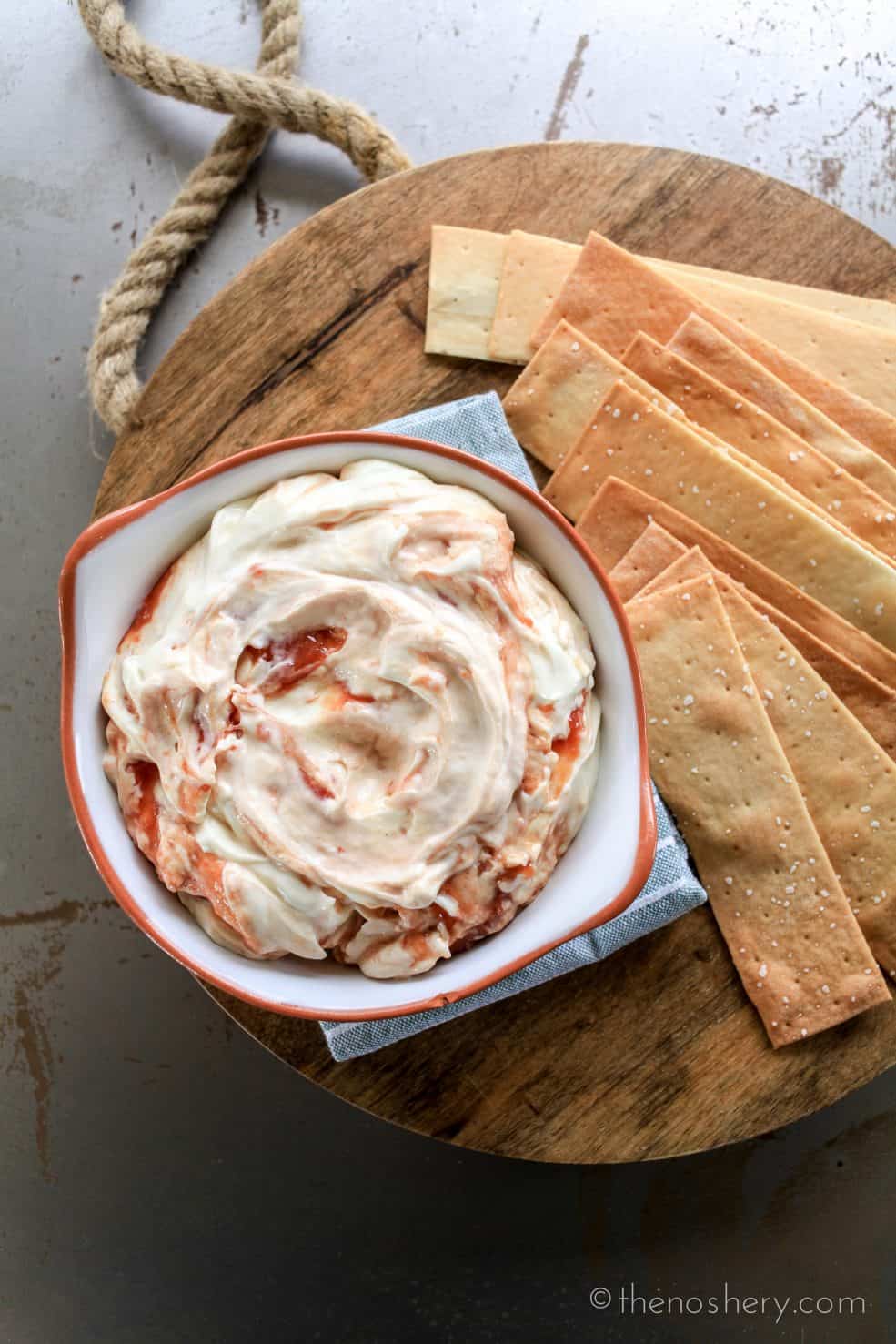 Cream cheese and guava have always been a classic pairing. I've been enjoying cream cheese and guava for as long as I can remember. For a long time, I thought the best way to enjoy cream cheese and guava was in a quesito. And, it still is, but I was introduced to some serious competition.
In Guaynabo, there is a gourmet market called La Hacienda. And they sell a guava, honey and cream cheese dip, and it's amazing. My mom bought some for Christmas Eve and I pretty much parked myself right next to it.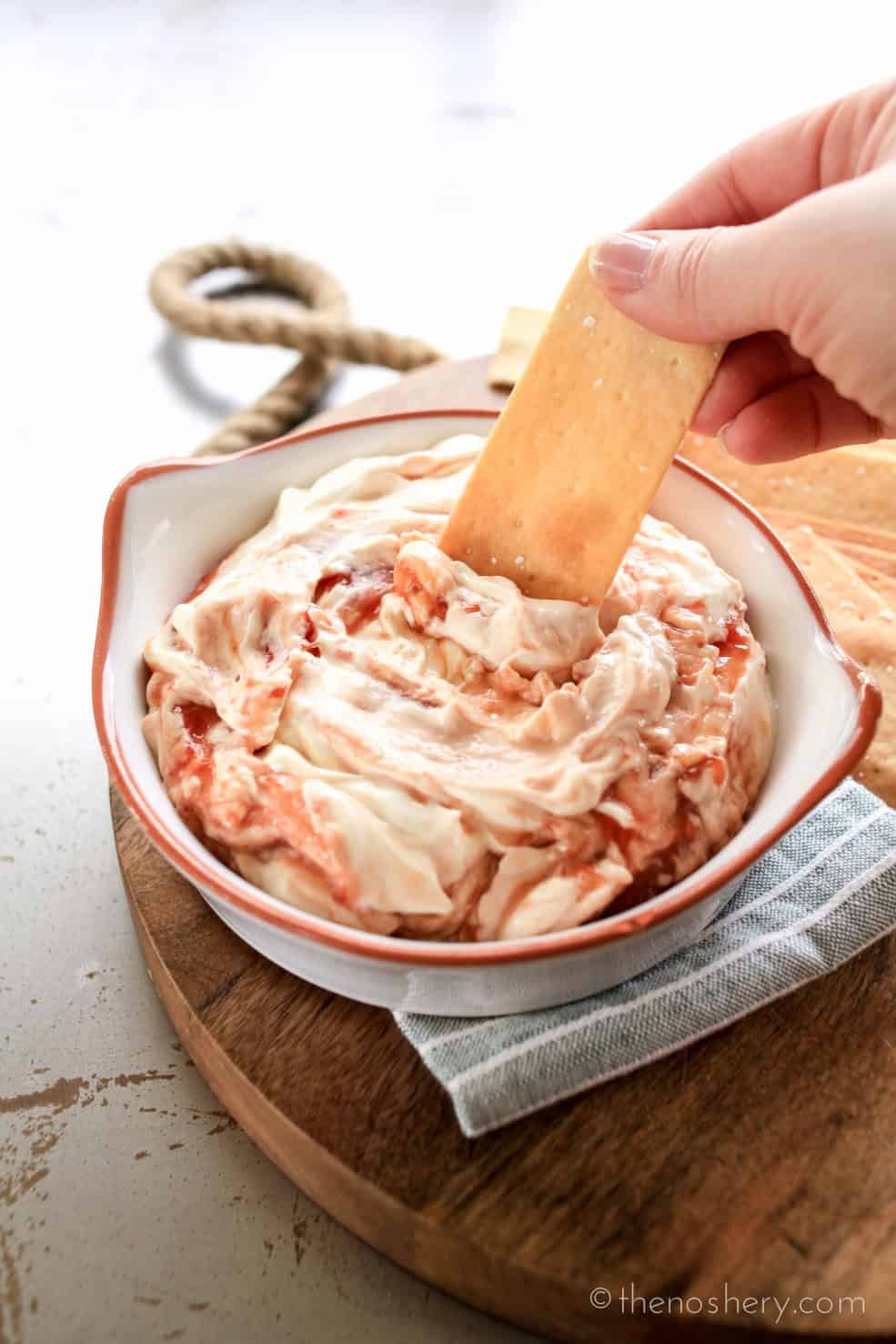 I knew that I had to recreate the dip and share it with the world! I read through the ingredient list and tasted it over and over trying to imprint it in my brain. Today I share with you the dip that will blow your mind. BLOW-YOUR-MIND! It's creamy, sweet a little savory and freaking amazing! Have I mentioned how amazing this dip is?!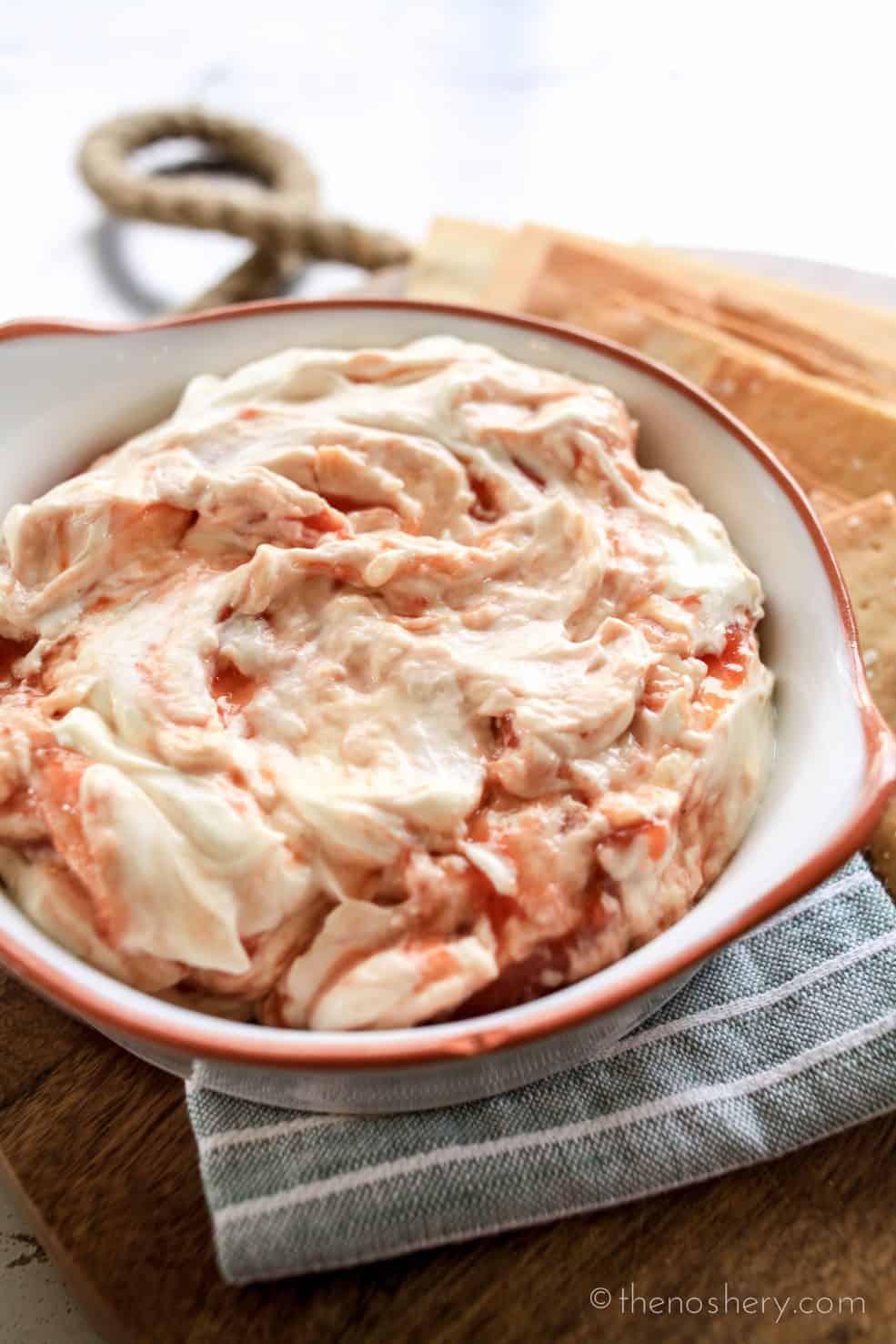 I love this dip because it taste like heaven, and it's ridiculously easy to make. The official annual dip day is right around the corner people! If you don't know what I mean, I am talking about the Super Bowl. It's America's official dip day, and this is the dip that will make you the Super Bowl king/queen! GET IT!
One More Thing!
The holiday season is officially here! Get my new ebook with a collection of 14 traditional Puerto Rican Christmas recipes to help you get your holiday party season going. I got all the essentials! From pernil to tembleque and the ultimate Christmas drink coquito! 
Yield: 4 cups
Guava and Cream Cheese Dip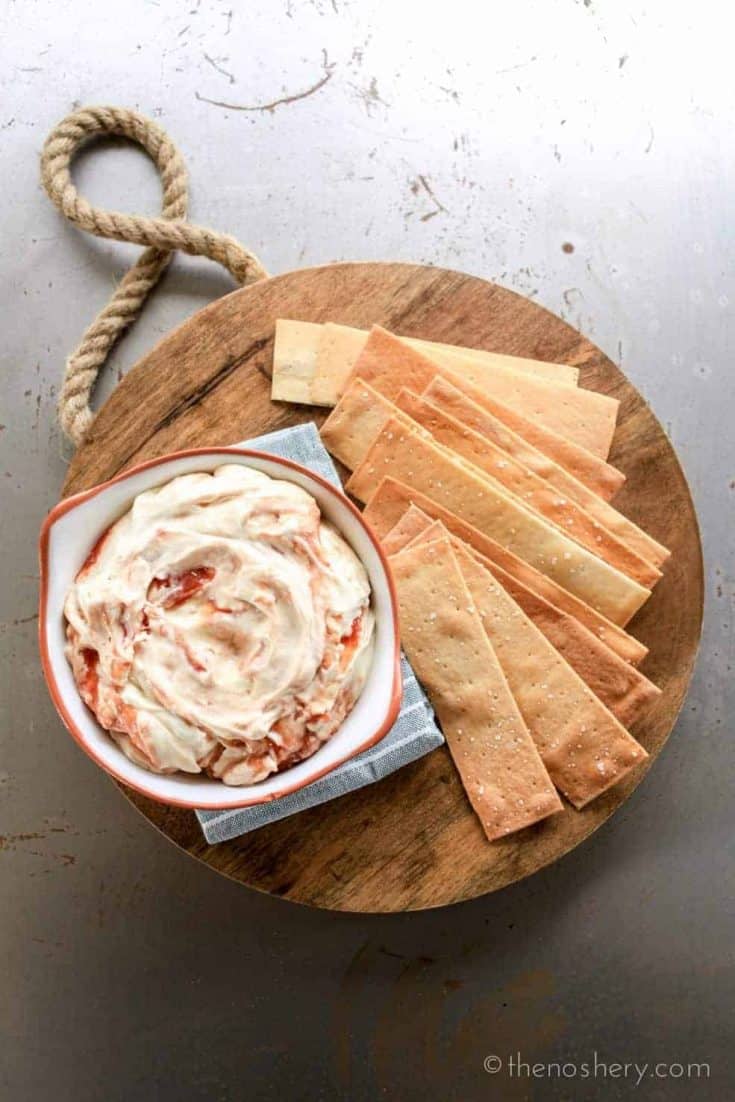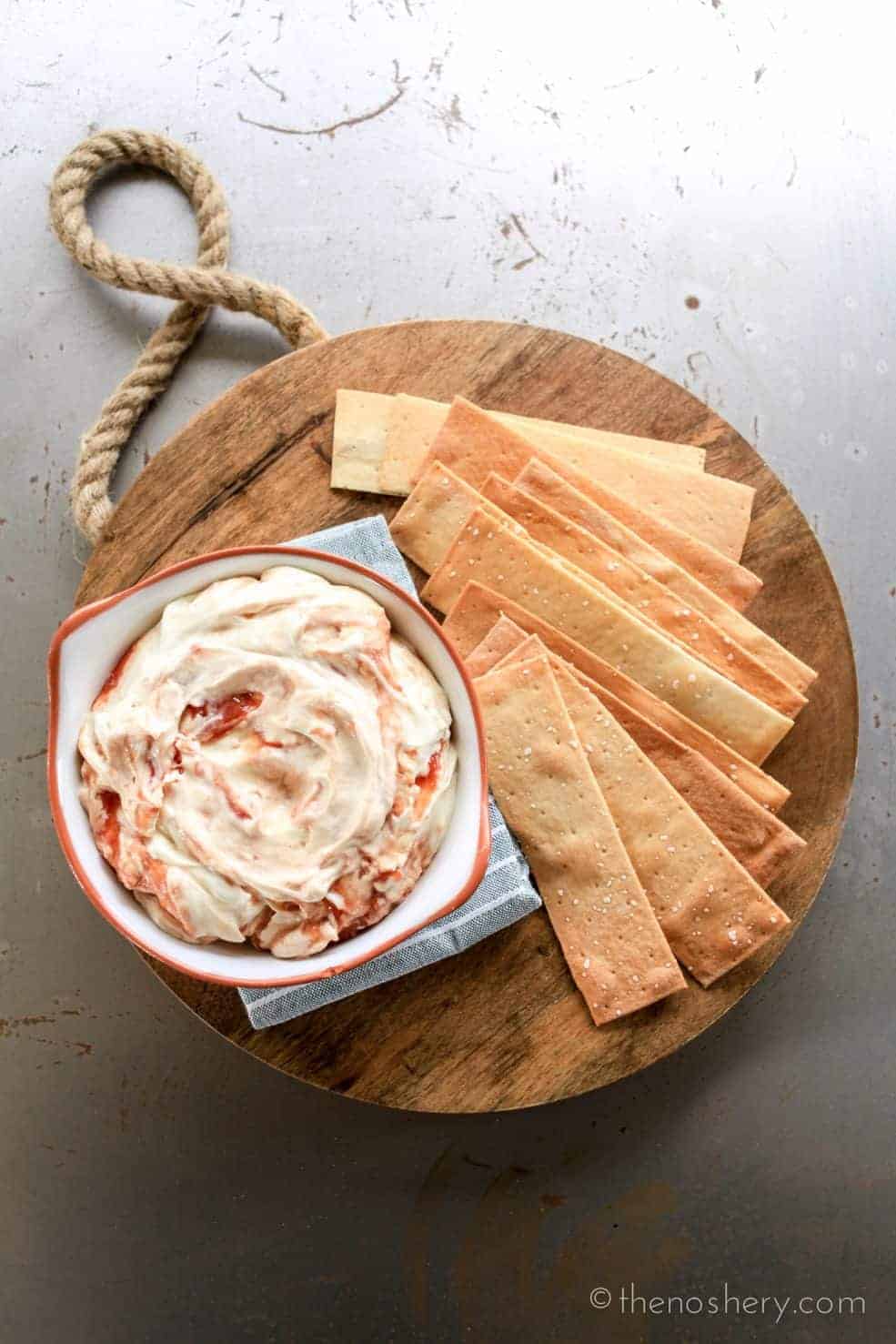 Ingredients
10.5 oz guava paste (half a 21 oz can)
16 oz cream cheese
1/2 cup sour cream
1/4 cup honey
1 teaspoon minced garlic
salt to taste
Instructions
In a food processor combine guava paste and 1/4 cup of hot water. Blend until smooth. Transfer to a bowl and set aside.


Rinse out food processor. In the food processor combine remaining ingredients and blend until smooth. Season with salt to taste. Transfer cream cheese mixture to a large bowl and fold in guava. Refrigerate covered until ready to serve.



48