Last week I shared that I have been working hard to shed a few pounds. Thankfully with a little creativity and some discipline I have had great success. My goal has never been to be "skinny" or starve myself. Let me honest, my goal is to workout and eat right so some days so I can eat a double cheeseburger with steak fries and a beer.
Today, I thought I would share some of the healthy recipes on the blog that I make regularly to keep me from steamed broccoli and chicken breast every day.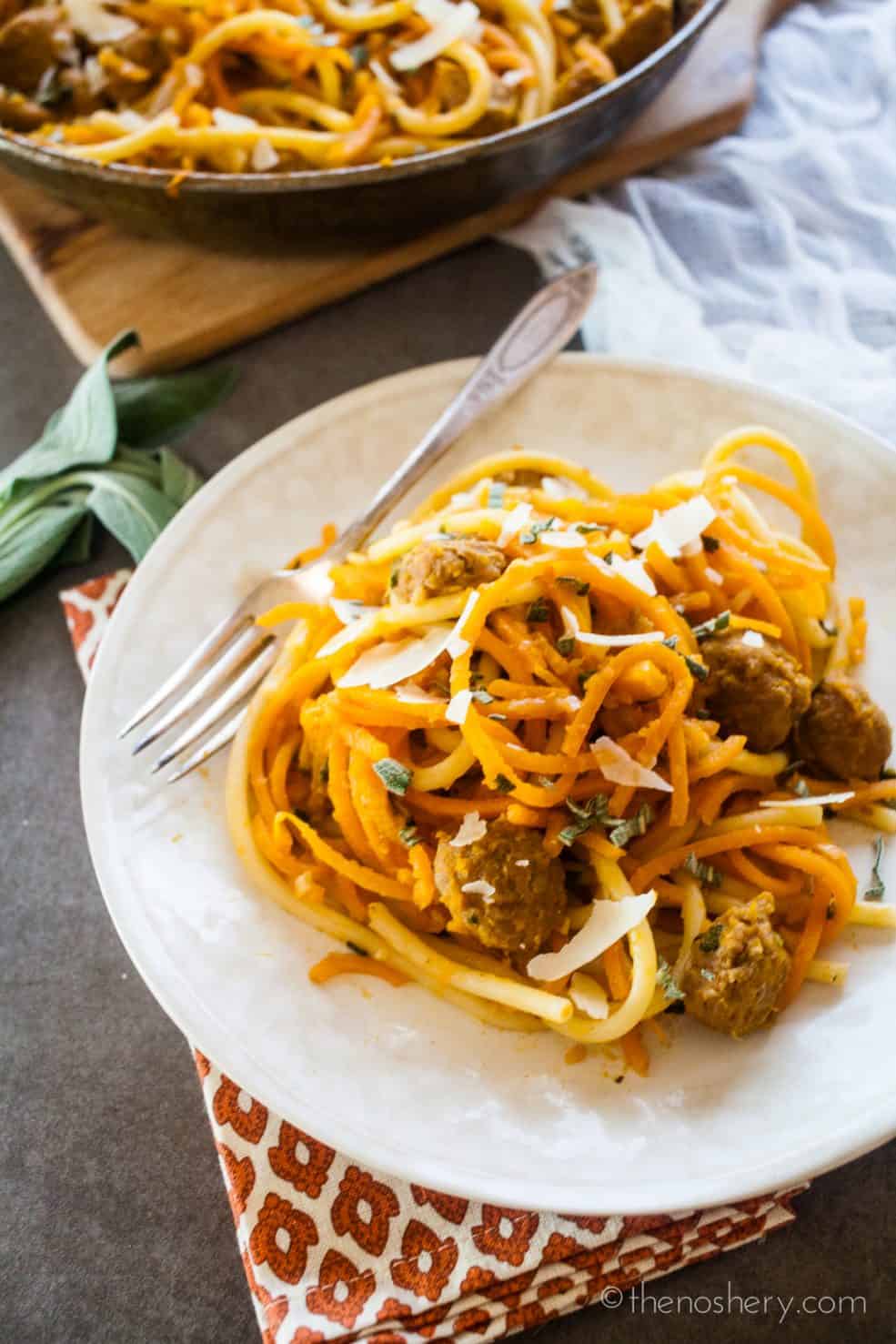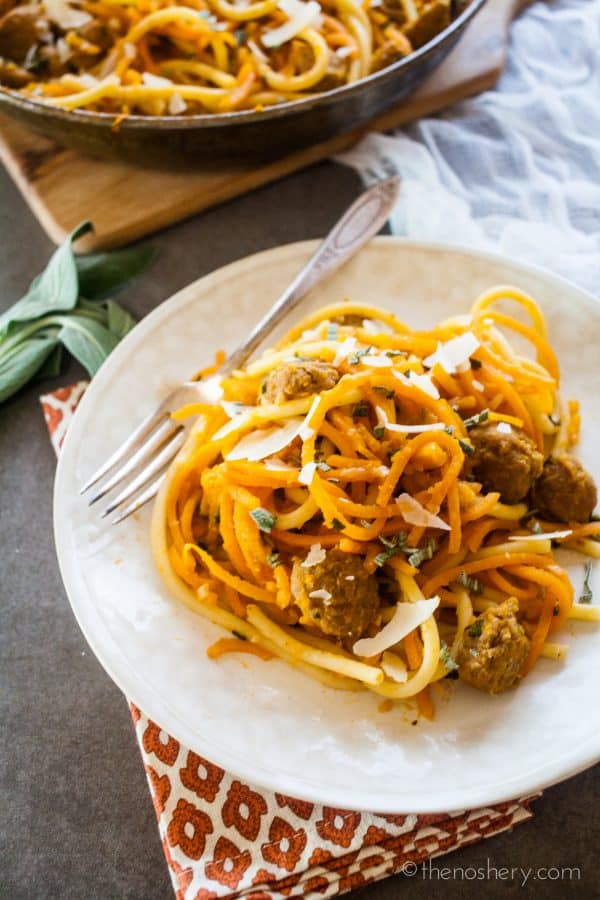 butternut squash, sausage, and sage pasta | With this dish I combined both sweet potato noodles and bucatini pasta noodles. It for when you want some pasta but not all the pasta. The combination of sausage, sage, and butternut makes it fell of fall but it can be enjoyed any time of the year. If you want you can make it all butternut noodles it's completely up to you. If you don't have a veggie spiralizer I recommend you get yourself one. On the day you're not in the mood to pull out the spiralizer check out the Veggie Noodle Co.  I have found them at my local Super Target and Sprout's Farmers Market.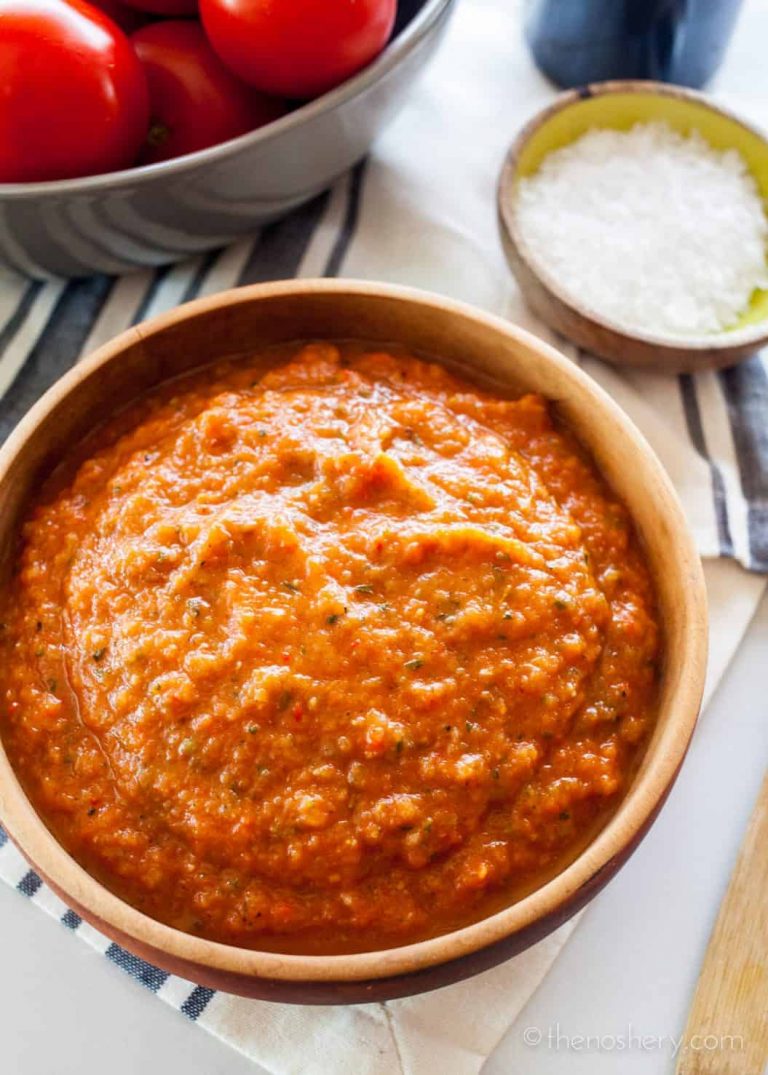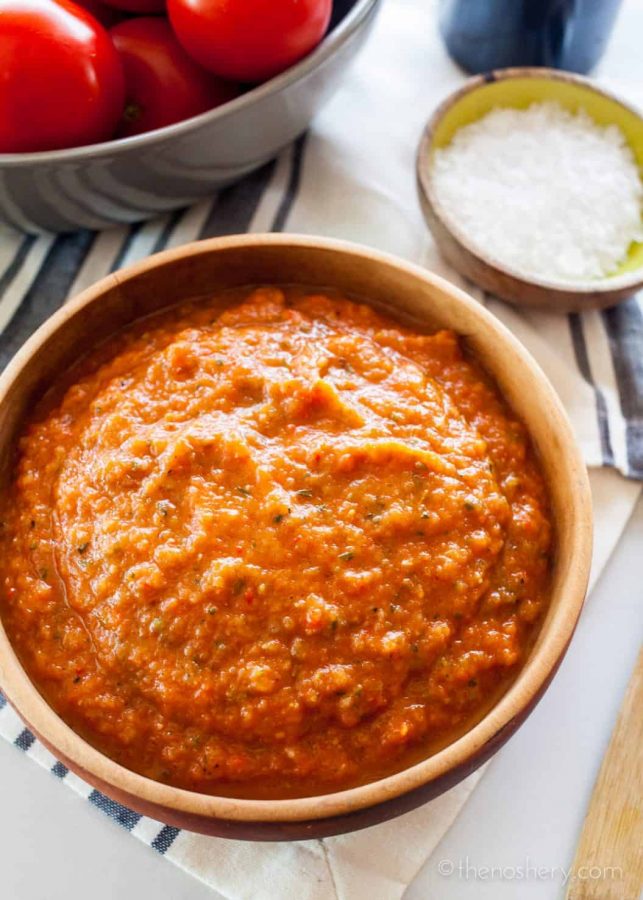 roasted tomato and vegetable pasta sauce  | I love this pasta sauce! It's easy to prepare, fresh, and thick. I love a thick and hearty pasta sauce! I like to make a large batch of this and freeze it to use as needed. I like to freeze the sauce in ice cube trays to make it easy. This way I just toss however many cubes I need into the pan and they quickly thaw.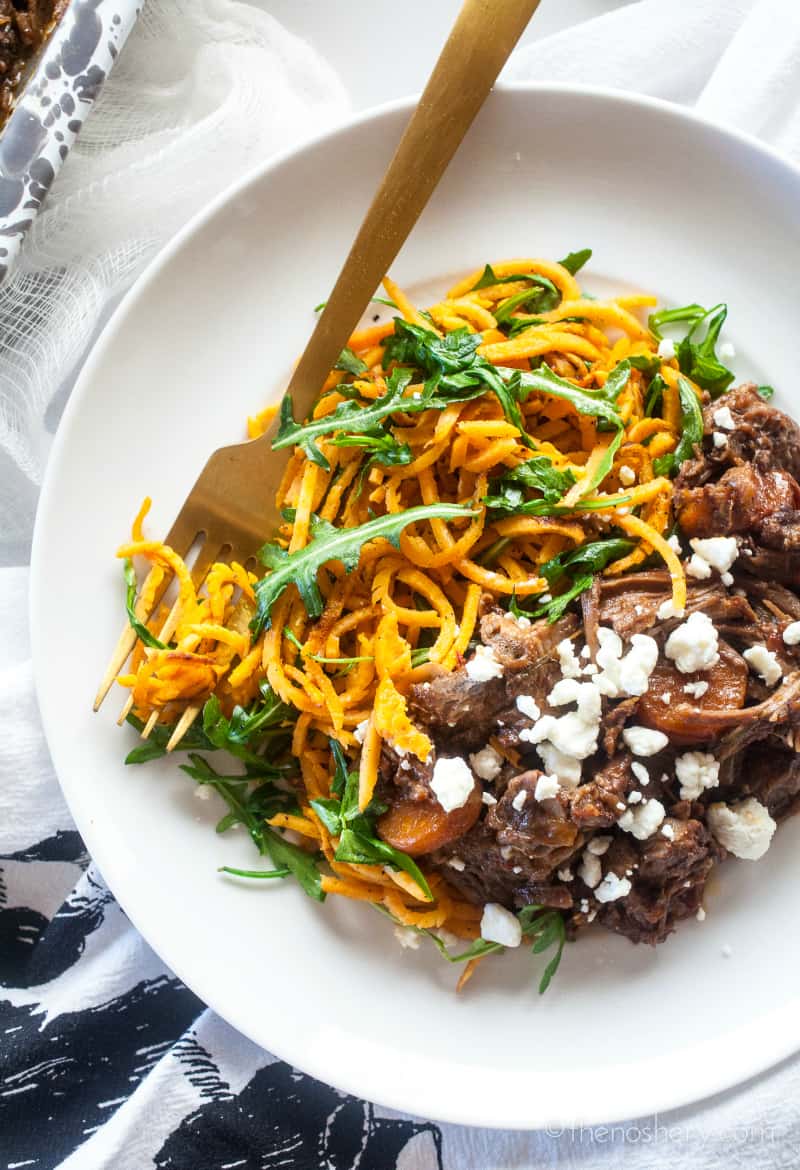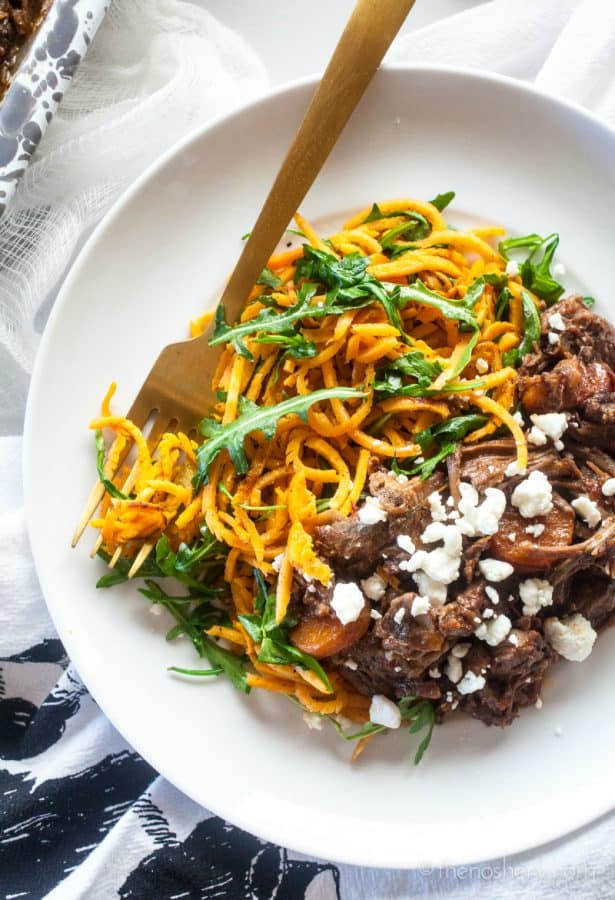 sweet potato noodles and red wine beef  | Clearly the star of this dish is the red wine beef. I like to pair this beef with sweet potato noodles but it's also great with sauteed greens, on a bed of roasted vegetables, or shirataki noodles. The beef is prepared in a pressure cooker but it could also be made in a slow cooker.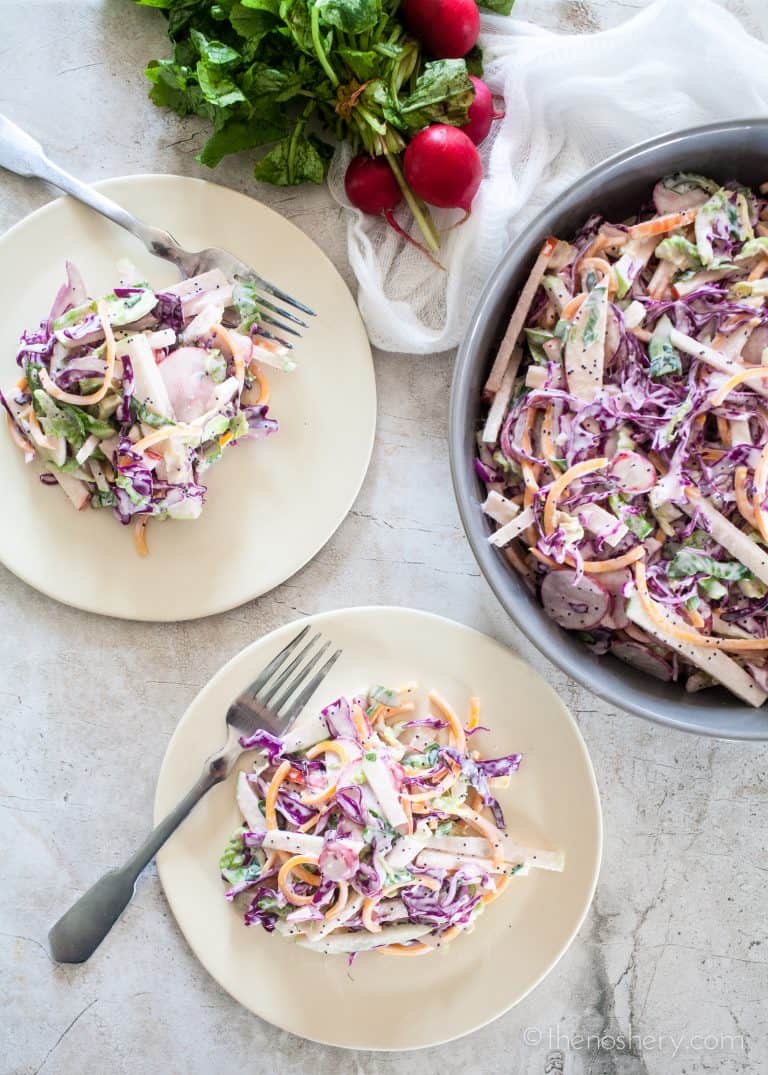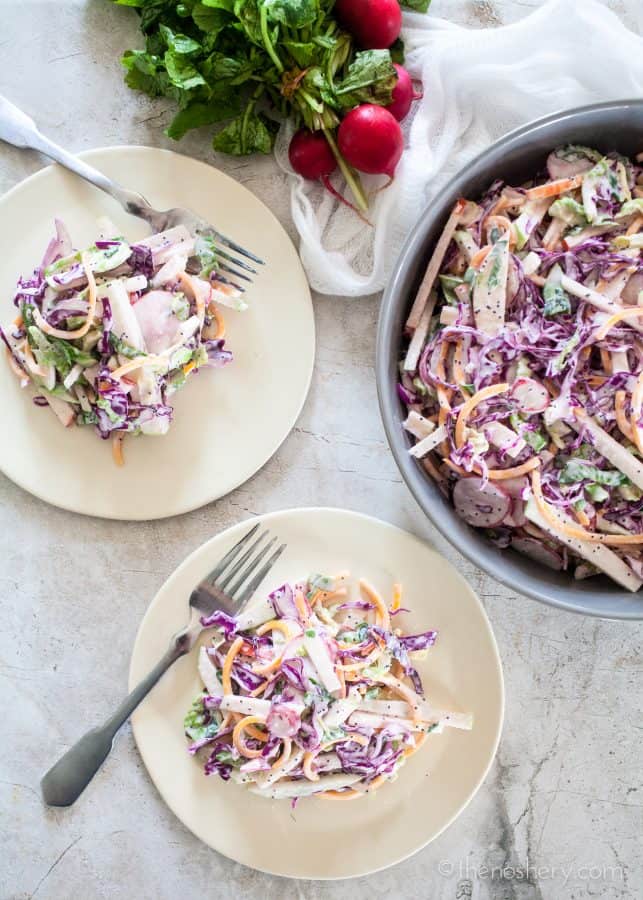 autumn brussels sprout and apple slaw | It's summer and I love a light tangy slaw this time of year. This is a great side for anything grilled. It light, tangy, and packed with a ton of crunch. The dressing is kept lite by cutting it with greek yogurt.
roasted lemon garlic spatchcocked chicken dinner | Spatchcocked chicken is my new favorite thing! Cooking the chicken spatchcocked cuts the cooking time and helps it cook more evenly. If you're looking for a good amount of protein and fat a whole chicken is the best way to go. It's inexpensive, give you leftovers, and flavorful. This chicken is roasted on a bed of Brussels sprouts and red skin potatoes. Want to cut the carbs? Sub the potatoes for cauliflower.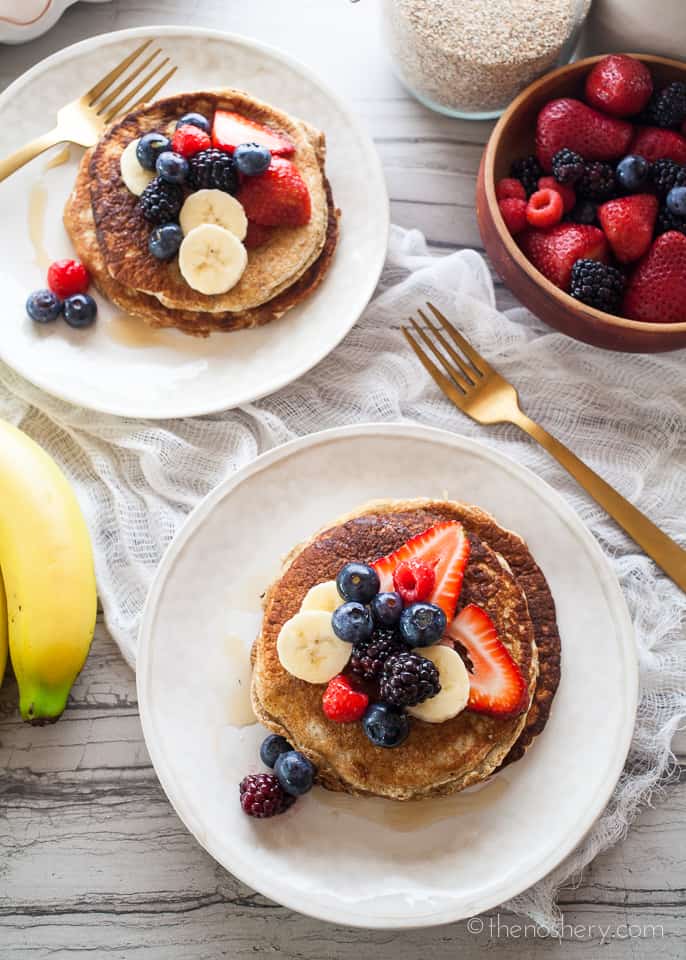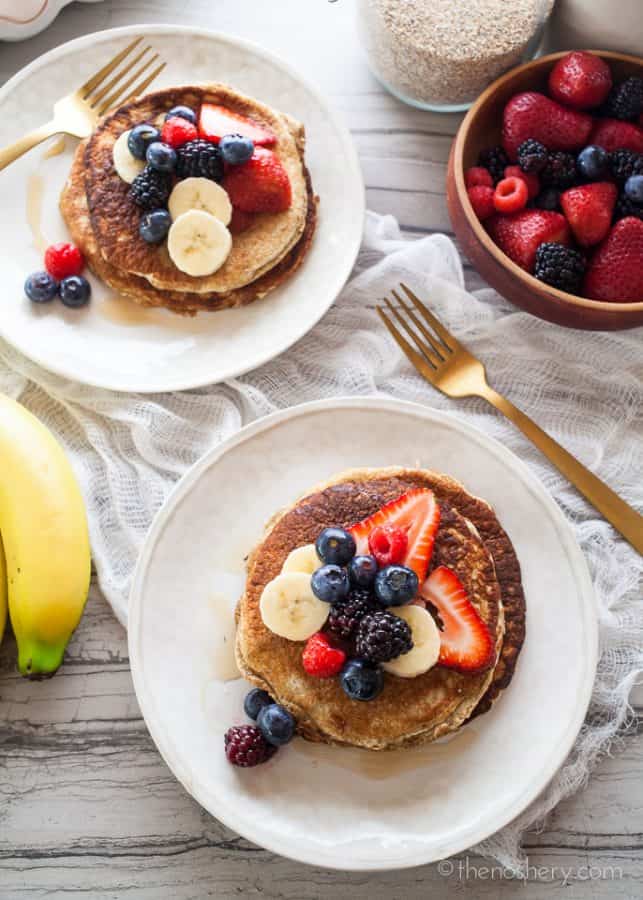 multigrain protein pancakes | Made with egg whites, whole grains, and protein powder these pancakes are loaded with protein. I like to make a double batch of these and freeze them for OB and me throughout the week. In the morning I microwave them for 1 – 2 minutes and they are ready to go. I like to sever them topped with half a sliced banana and fresh fruit. If I have time I cook a bunch of berries down with a little lemon juice and honey to use instead of syrup.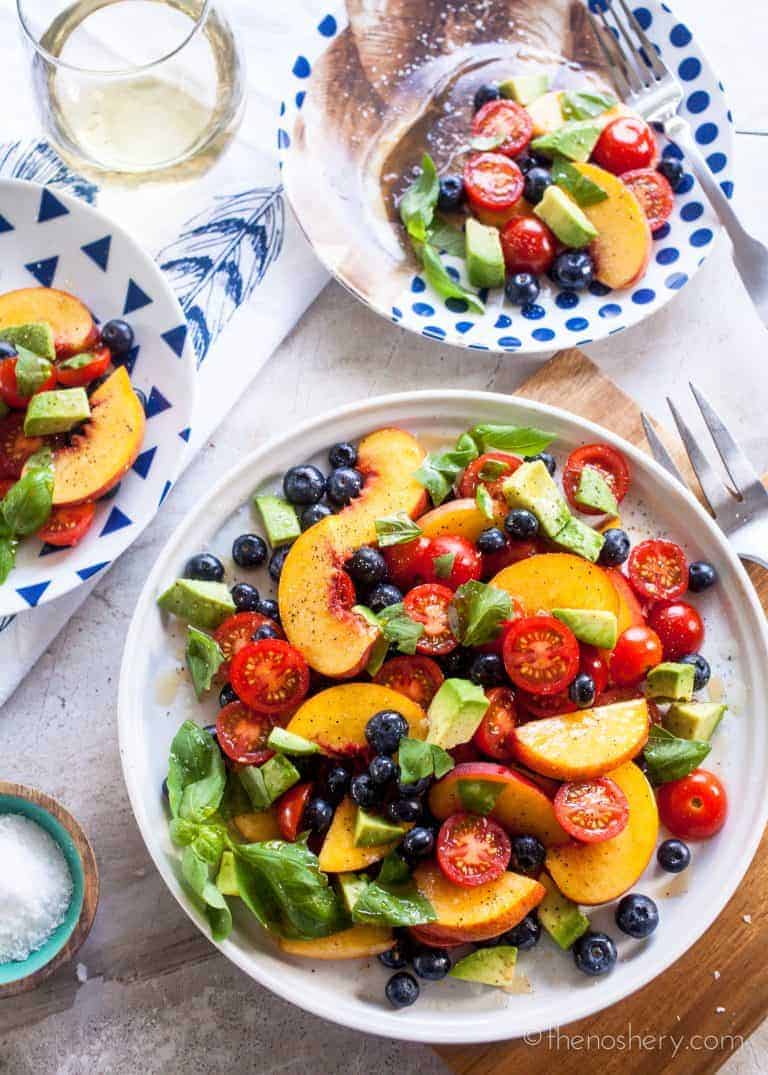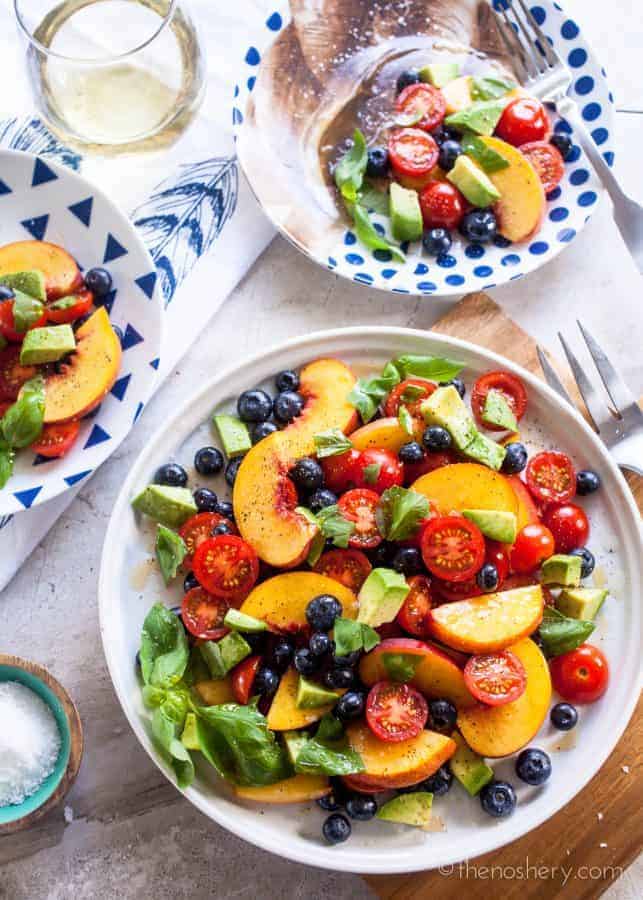 summer fruit dinner salad | Who said fruit salad is only for dessert? This is one of my favorite salads. Simple whole fruits with just a little seasoning and basil. It can't get any easier. This is great with your favorite grilled protein.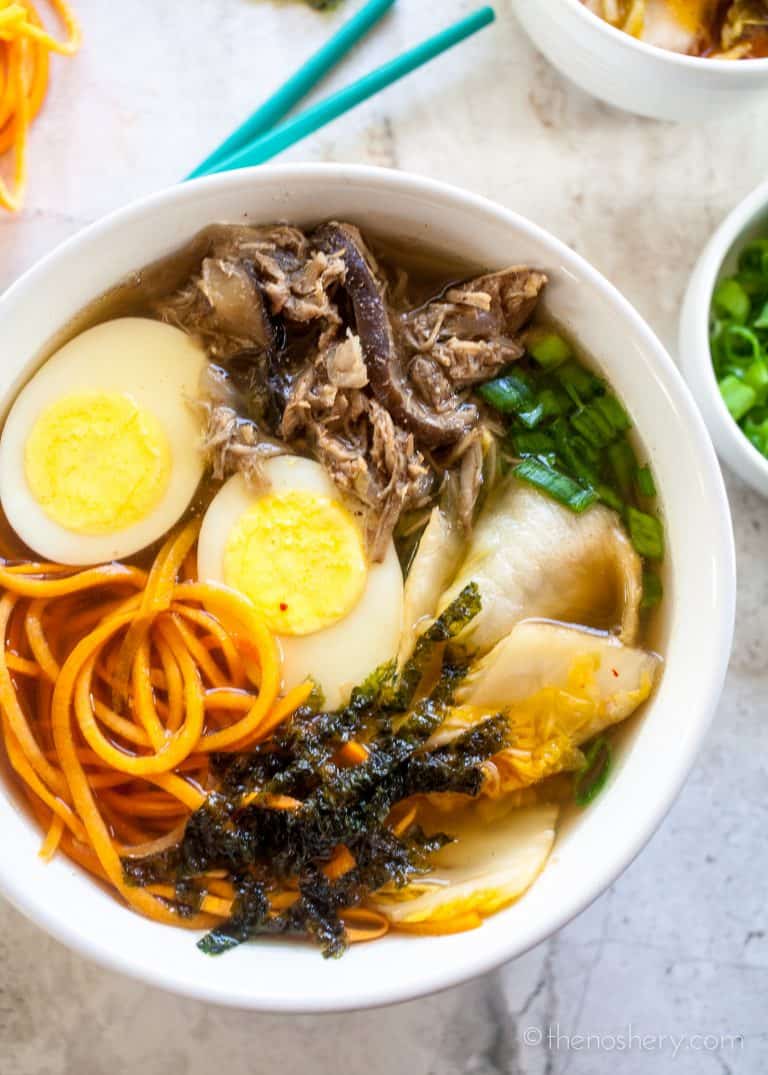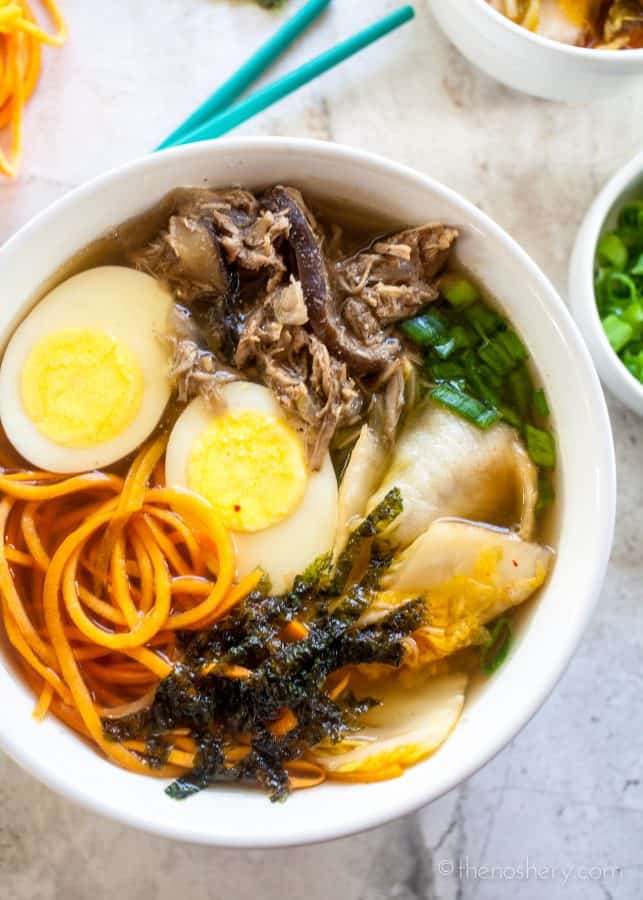 slow cooker pork "ramen" | I remember I made this because I was craving some ramen but I didn't want the ramen noodles. If you find yourself in a similar situation you will love this soup. If you want to save some carbs just swap the sweet potato noodles for zucchini or shirataki noodles. Also, any leftover pork is great in a cauliflower rice stir fry. Which I don't have here on the blog. I need to fix that.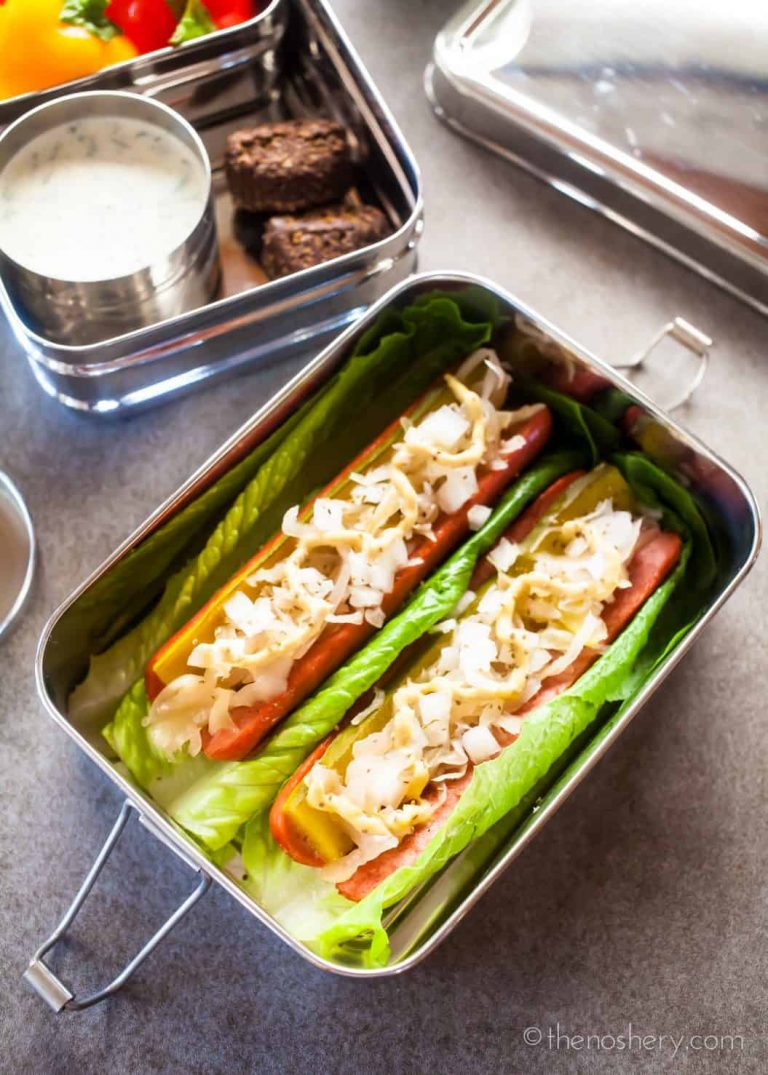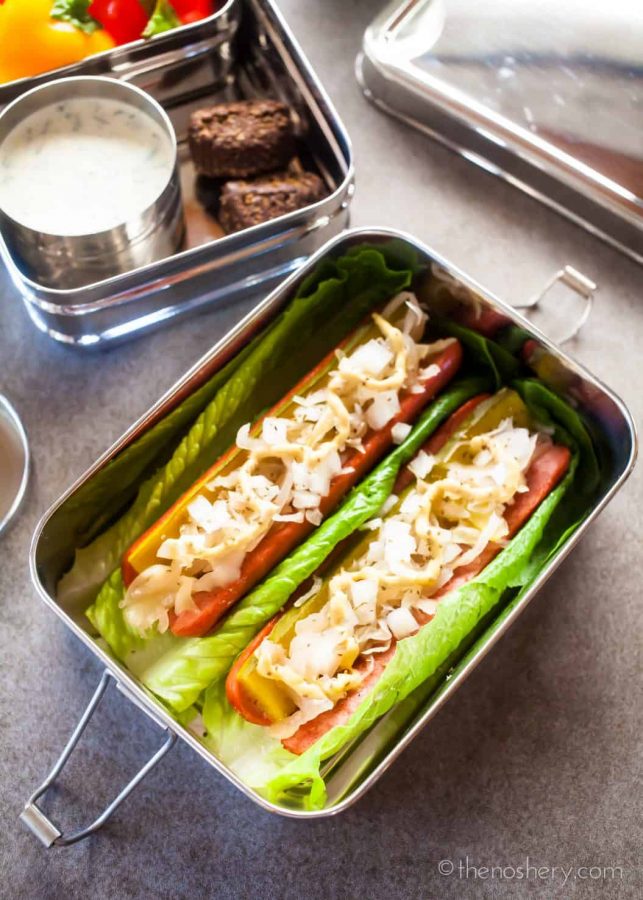 no bun hot dogs | I got this idea one day when I was starving and craving a hot dog. I desperately wanted to drive down to Quik Trip and get a loaded dog. Instead, I bought some uncured hotdogs and made some no bun hot dogs. Somedays you just need to trick those cravings.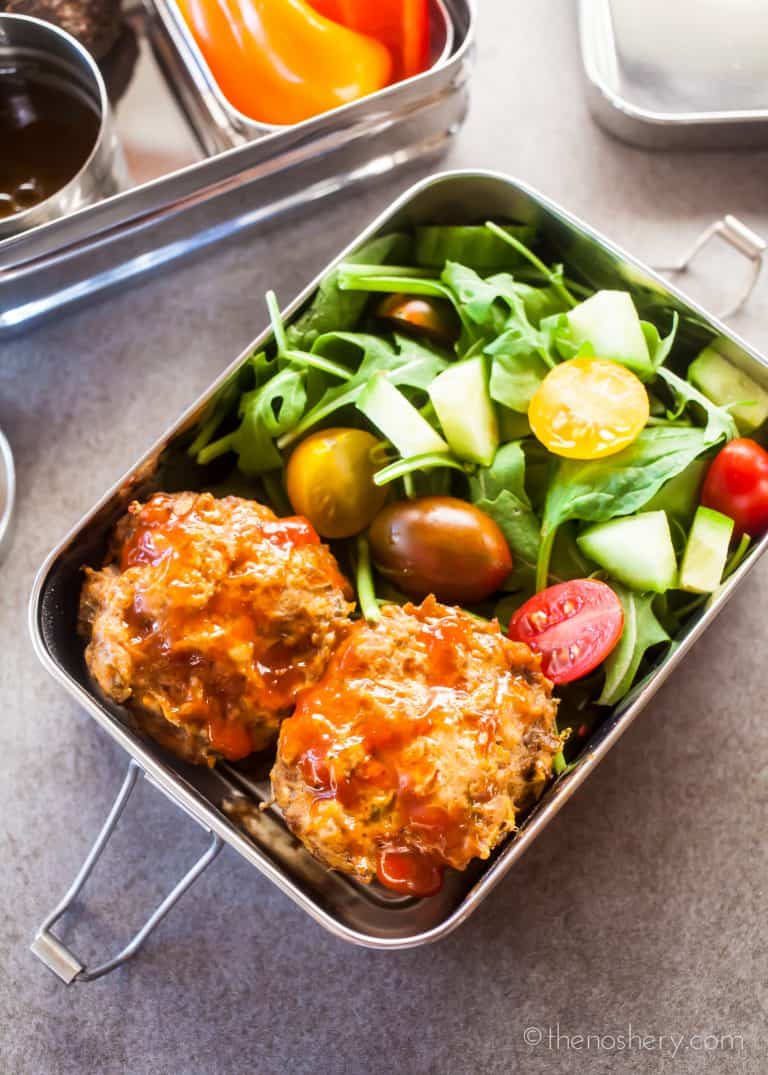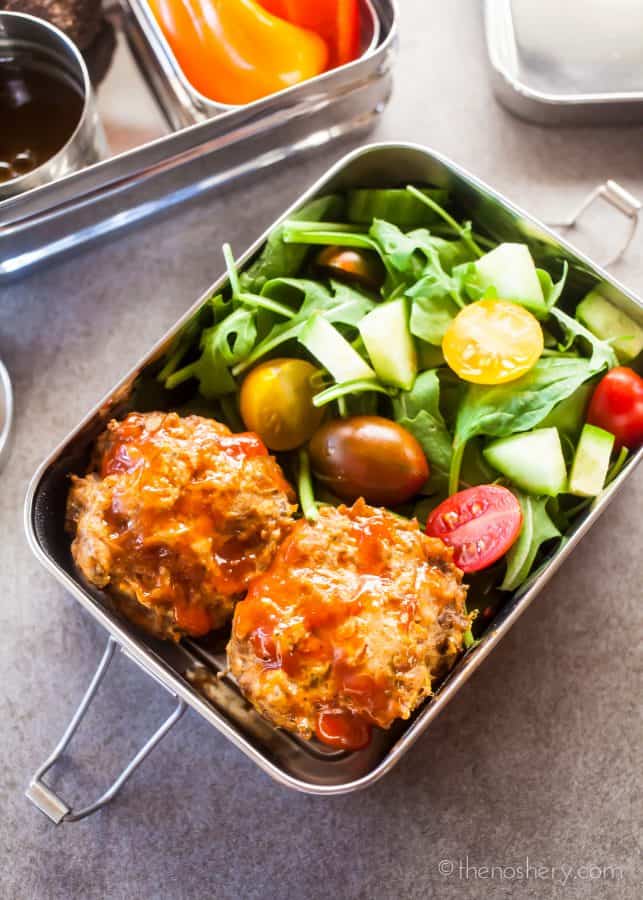 mini meatloaf muffins | I love these mini meatloaves because they are a great make-ahead meal. And because they are mini loafs they are already portioned. Making it easy when you're counting your macros.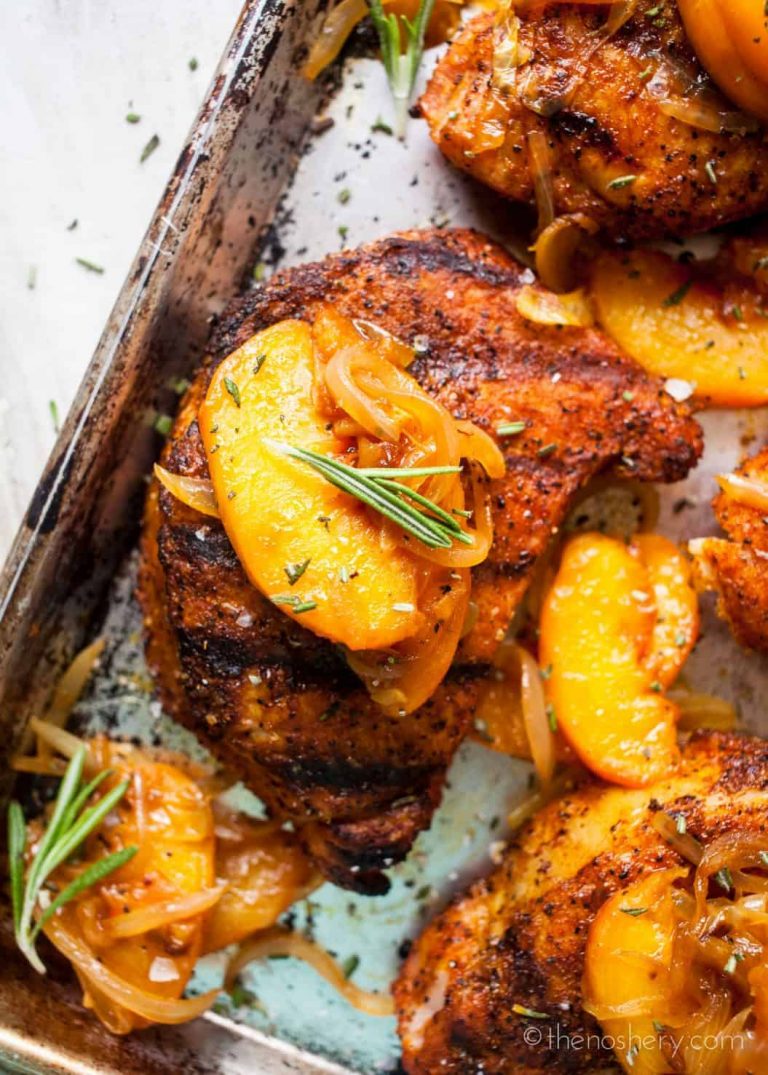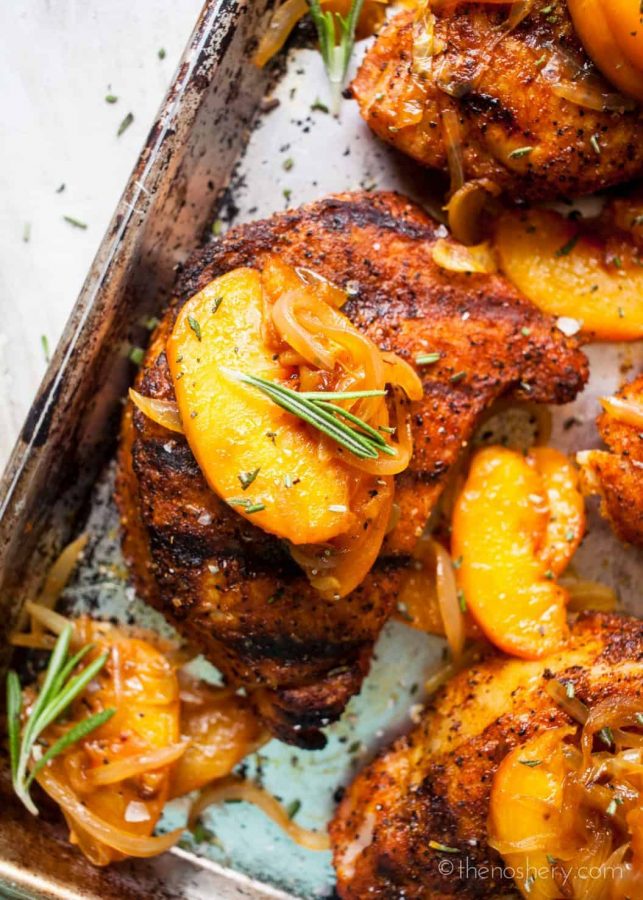 bbq rubbed pork chops with peaches | Peach bbq sauce is one of my favorite things! But usually, bbq sauce also means lots of sugar. To get peach bbq flavor without all the sugar all you need is a bbq rub and some fresh peaches.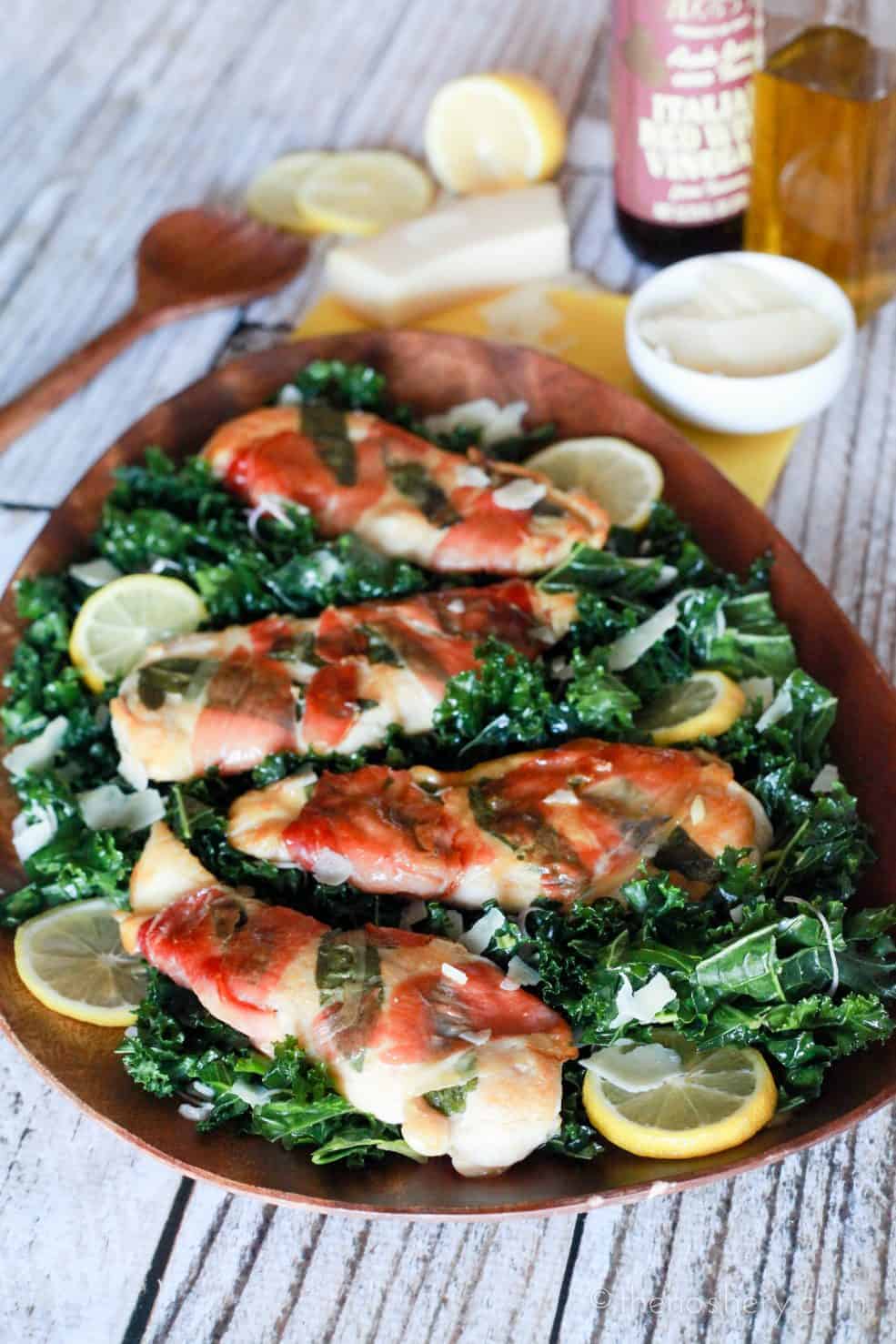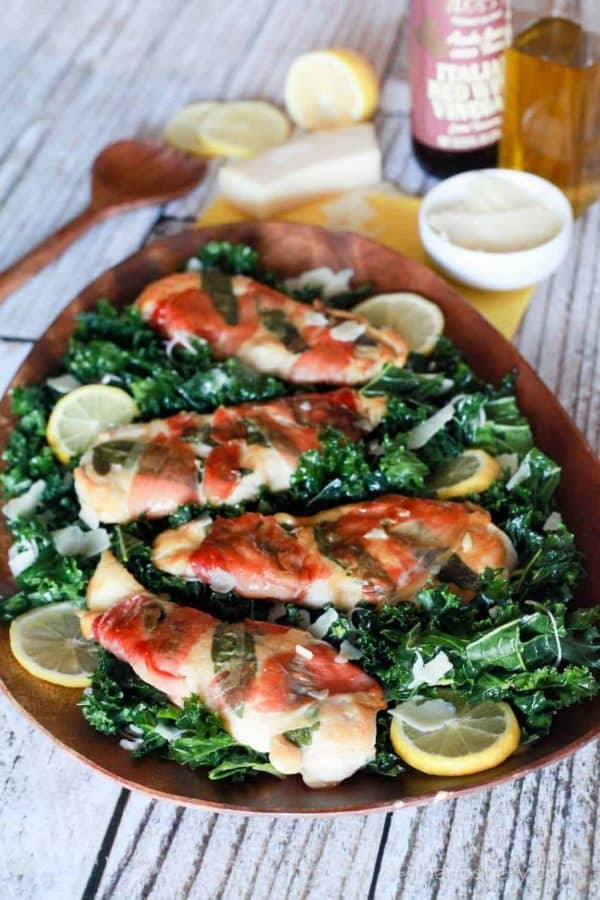 healthy lemon chicken saltimbocca with massaged kale salad | Saltimbocca means jumps or leaps in your mouth. Yup, this chicken is so good it leaps in your mouth. It's a very easy meal to prepare and makes you feel kind of fancy too.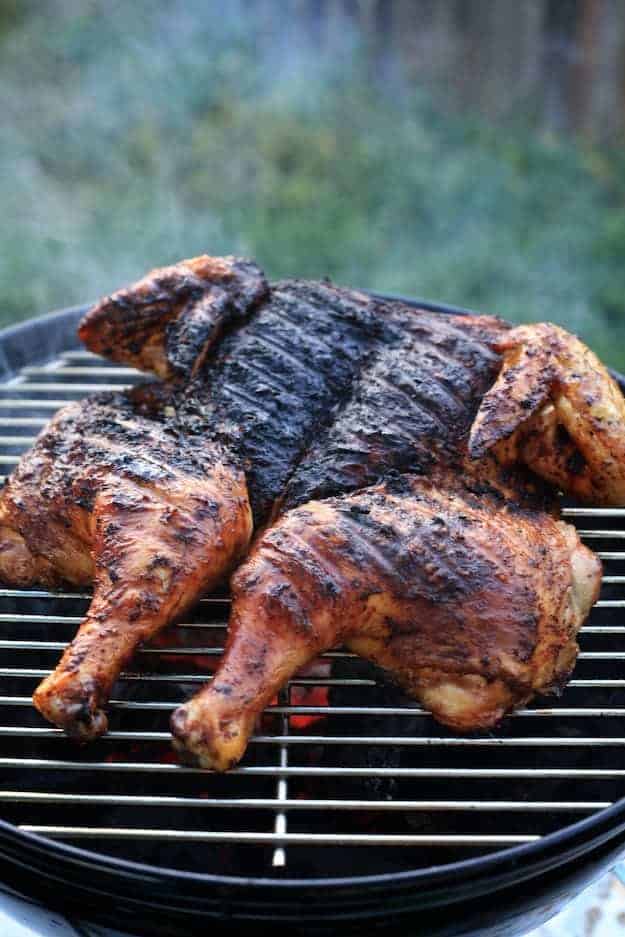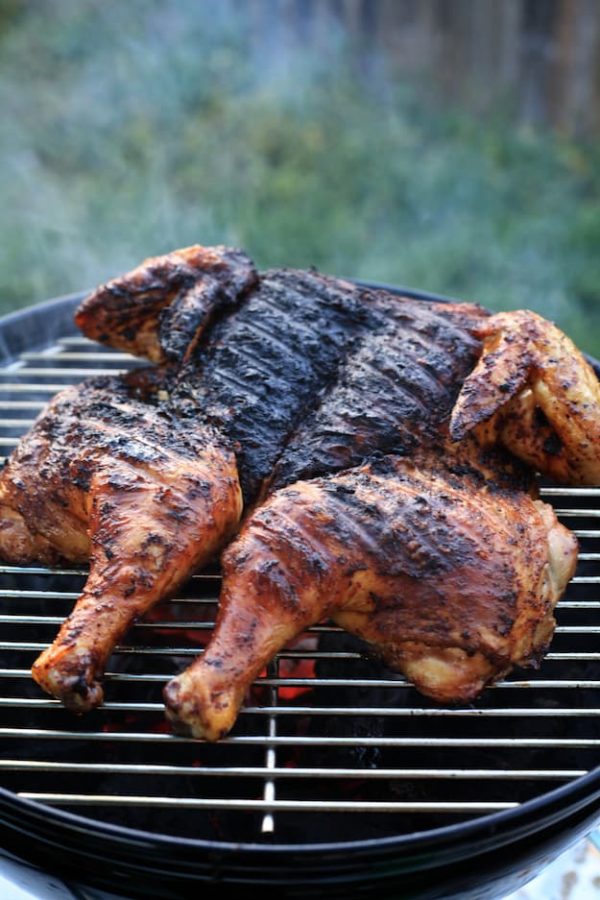 harissa whole grilled chicken | Another spatchcocked chicken! If you're into a little heat this is for you.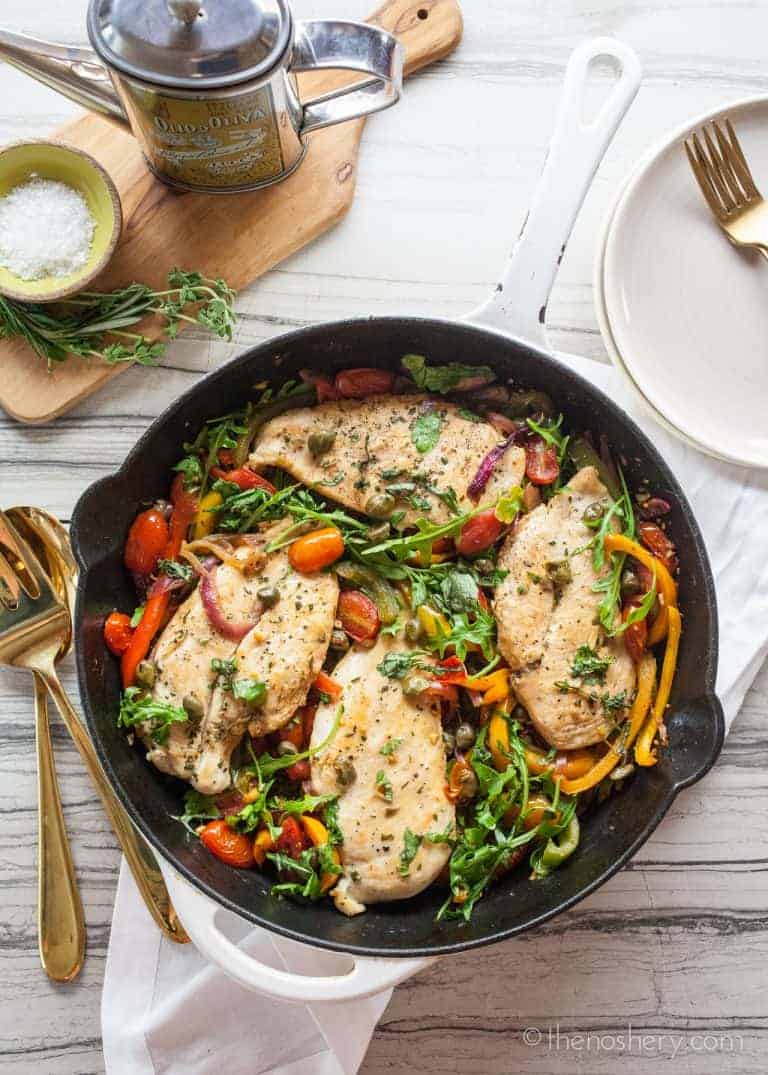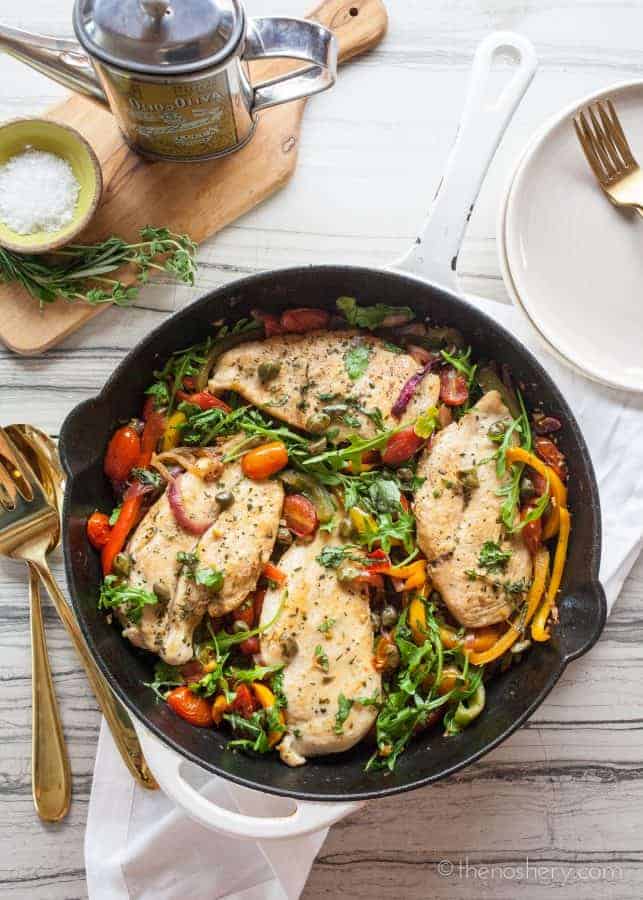 easy weeknight italian chicken skillet | Do you like tangy and briny? Then you need this! This dish is loaded with fresh vegetables and briny capers. Prepared all in one skillet it's a great weeknight meal.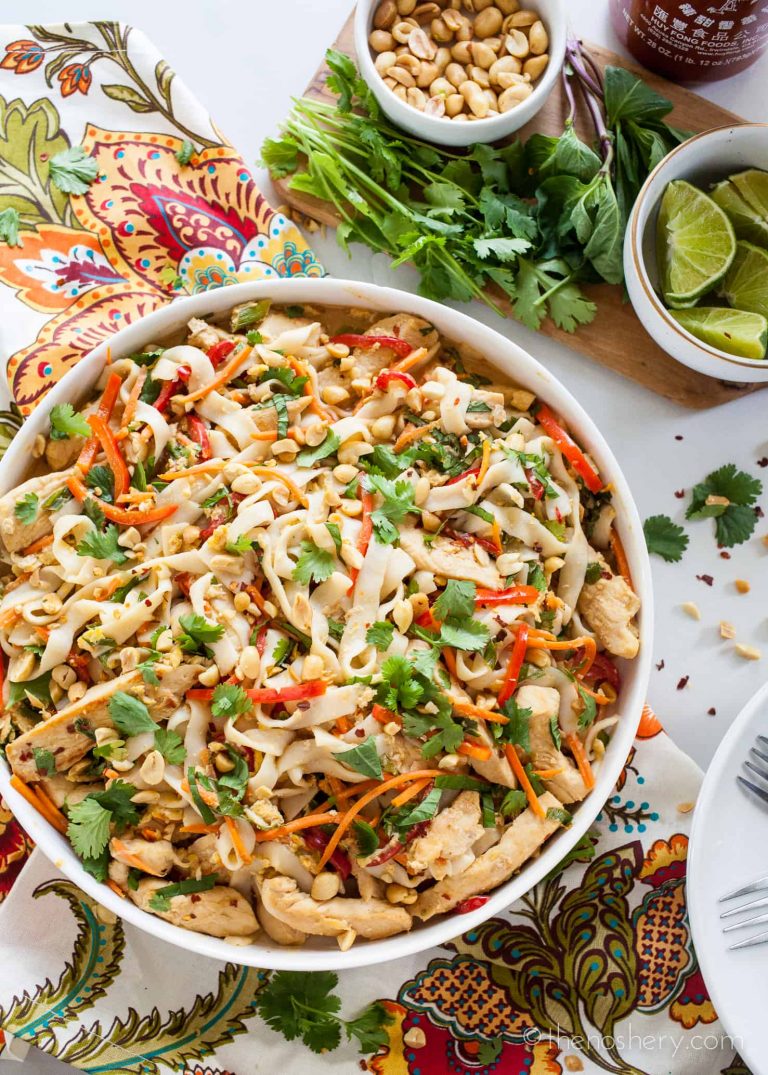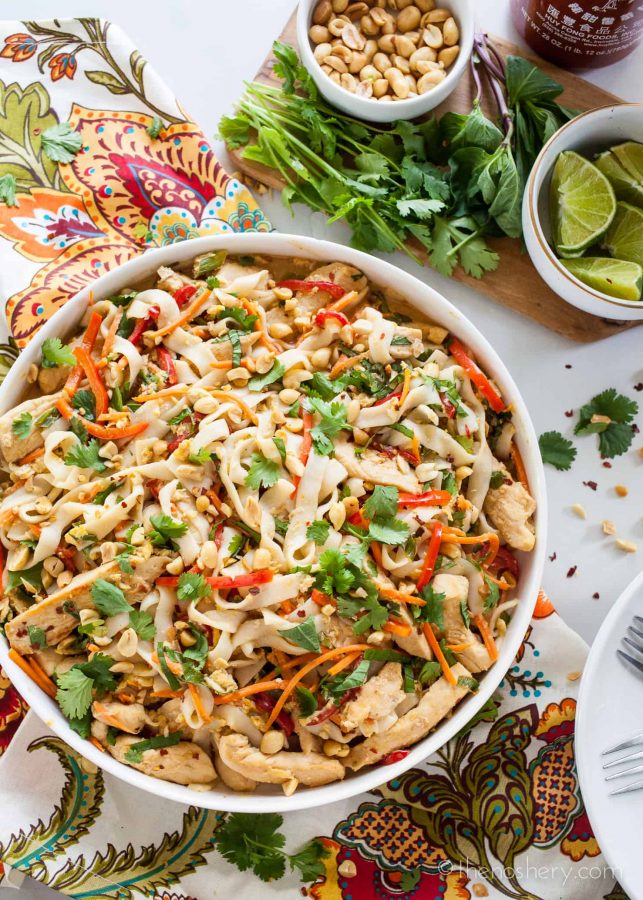 light thai peanut noodles with chicken | Oh noodles how I love the! This is one of my favorite dishes and it's one I make almost weekly. The dish is kept lite with powdered peanut butter, chicken breast, and shirataki noodles. Double it! It's even better the next day for lunch.
Next week I will be going into how much I eat and how I figured out how much to eat. This post will have a lot of information and will require some math. But, I hope you will find it useful. So, keep your eyes peeled or subscribe for email updates!