Looking to cut back on calories or carbs? Try these no bun hot dogs. Ditch the traditional bun and use a split hot dog to hold the toppings.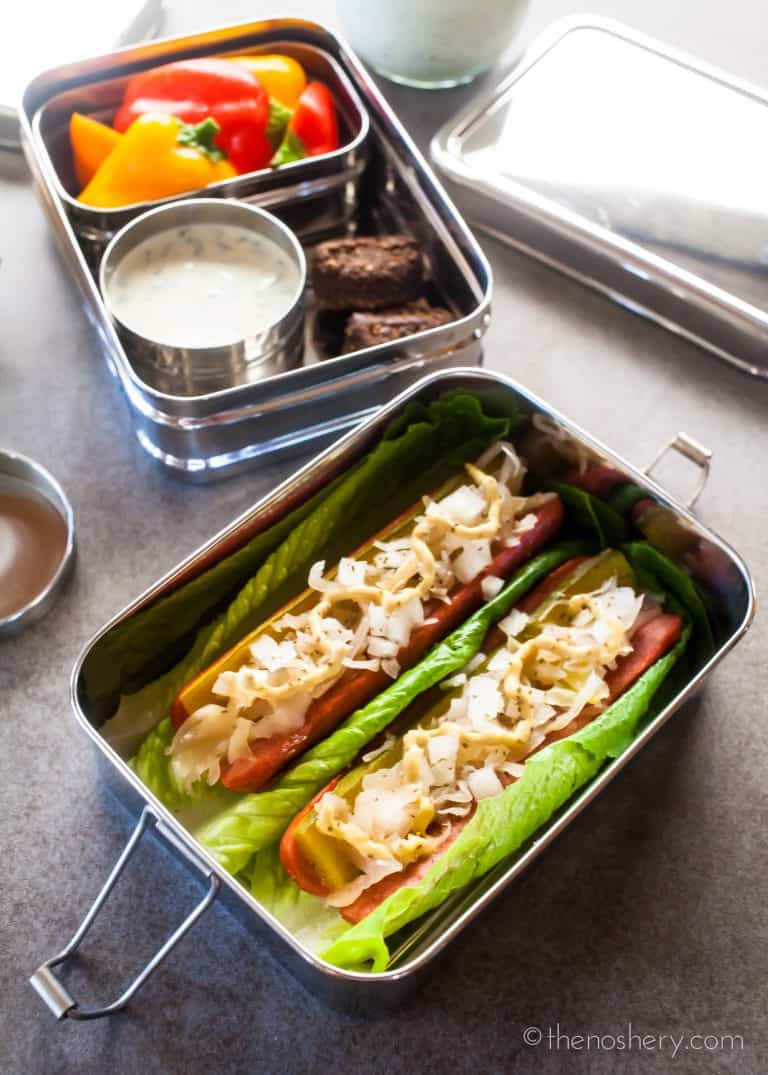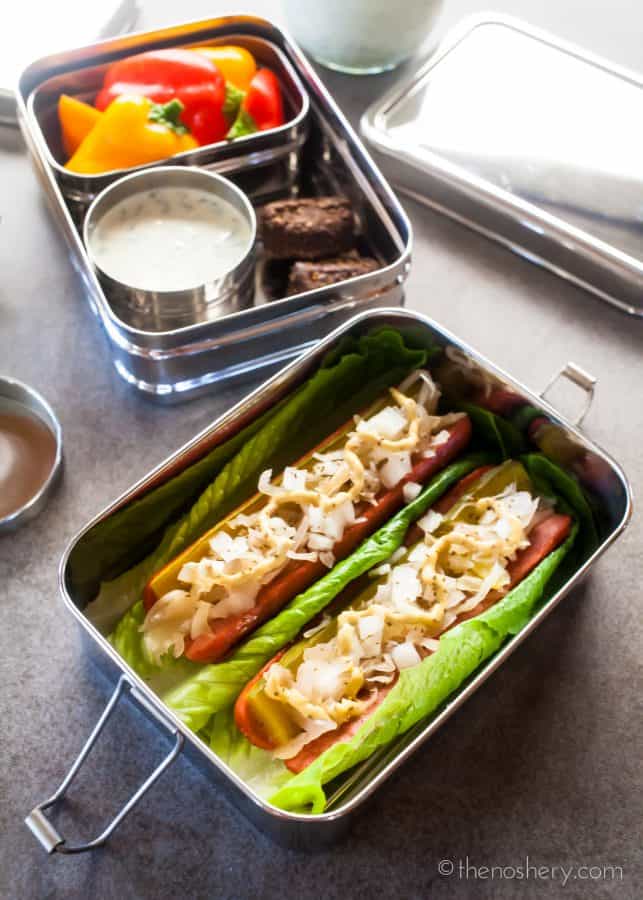 It's a new year and many of us are looking to be and eat healthier after the holidays. You may remember a video I did back in August about taking on the challenge to be healthier. I shared that I was going to start working out regularly doing CrossFit. I am happy to report that I am still at it and although my progress has been slow it's been steady.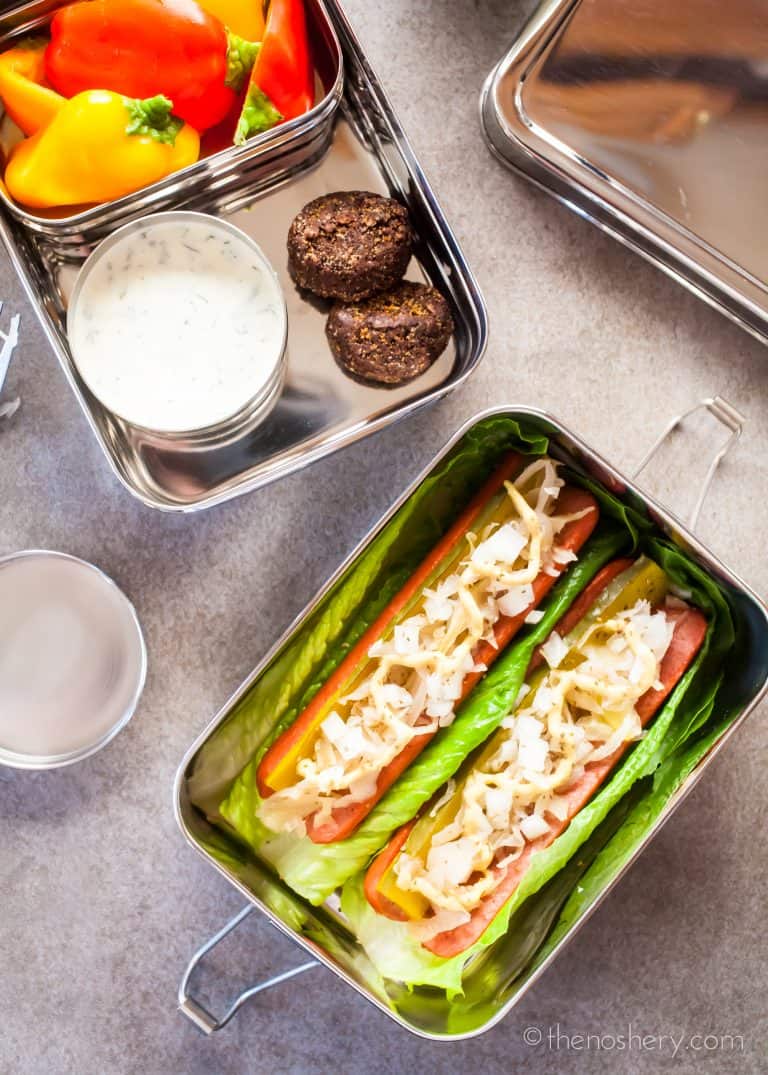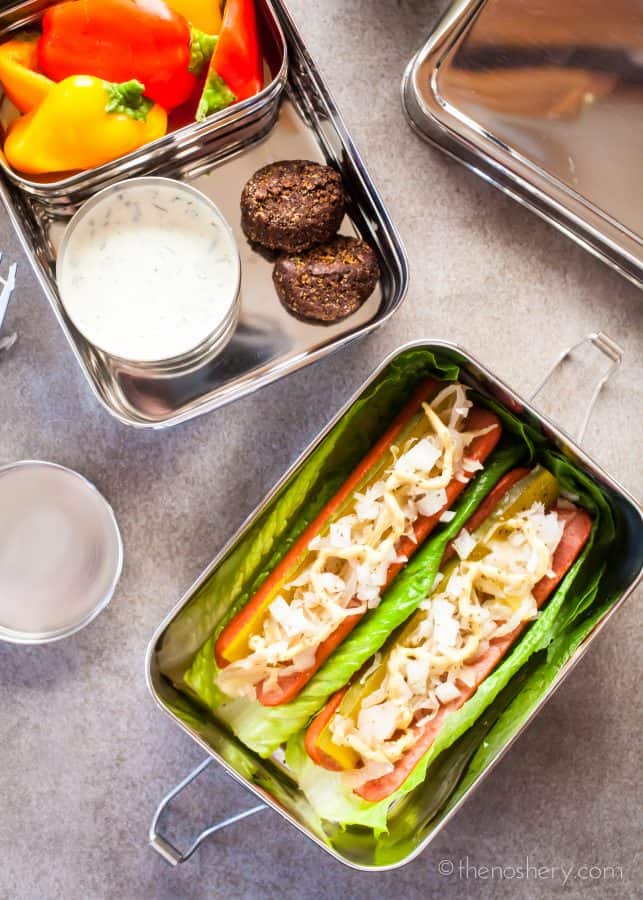 This month I am upping my game with a 30-day healthy eating challenge. OB and I already did it once back in November with great success. You can read about it more on CrossFit Mansfield. They are starting a new session soon and you don't have to be a member of CrossFit Mansfield to join. I was encouraged by my friends to share it with you. So, I'll be sharing some of my meals and my progress. Eeeeek! This is a little more sharing than I am accustom to but maybe you can get some ideas to incorporate into your life.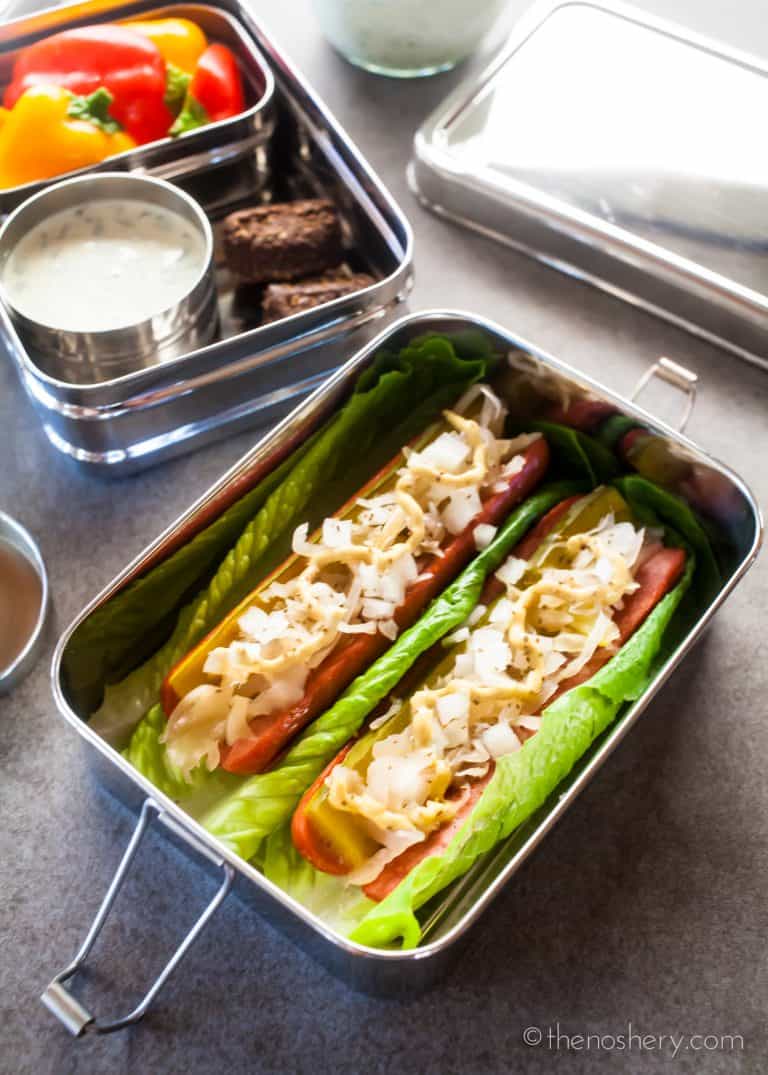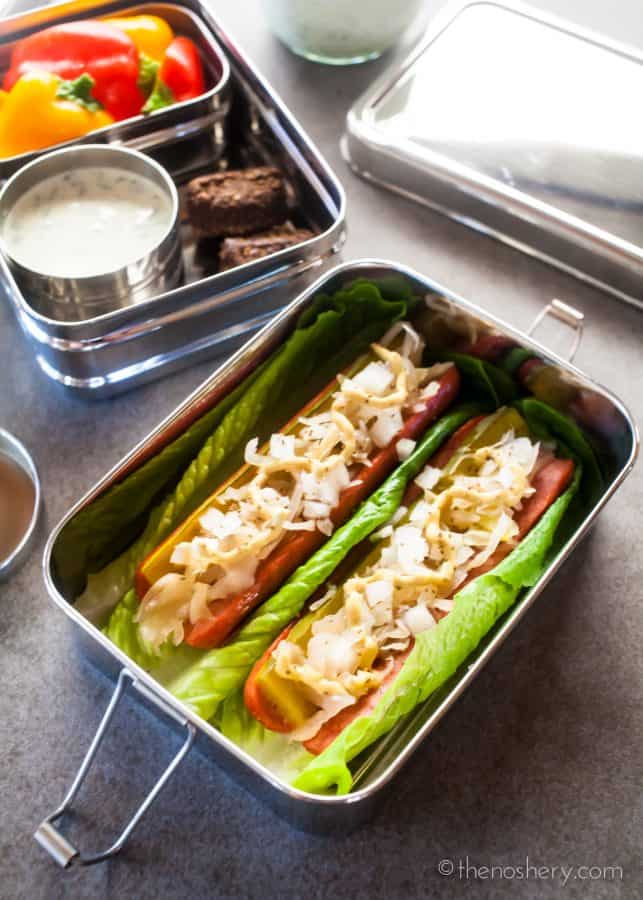 The first two weeks are all about protein and vegetables. The challenge is similar to Whole 30 with macros and calorie goals based on your individual needs. While creating my meal plan for the week I came across the idea to ditch the bun and use hot dogs as buns. For my hot-dog-as-a-bun hot dogs, I used Applegate Uncured Hotdogs.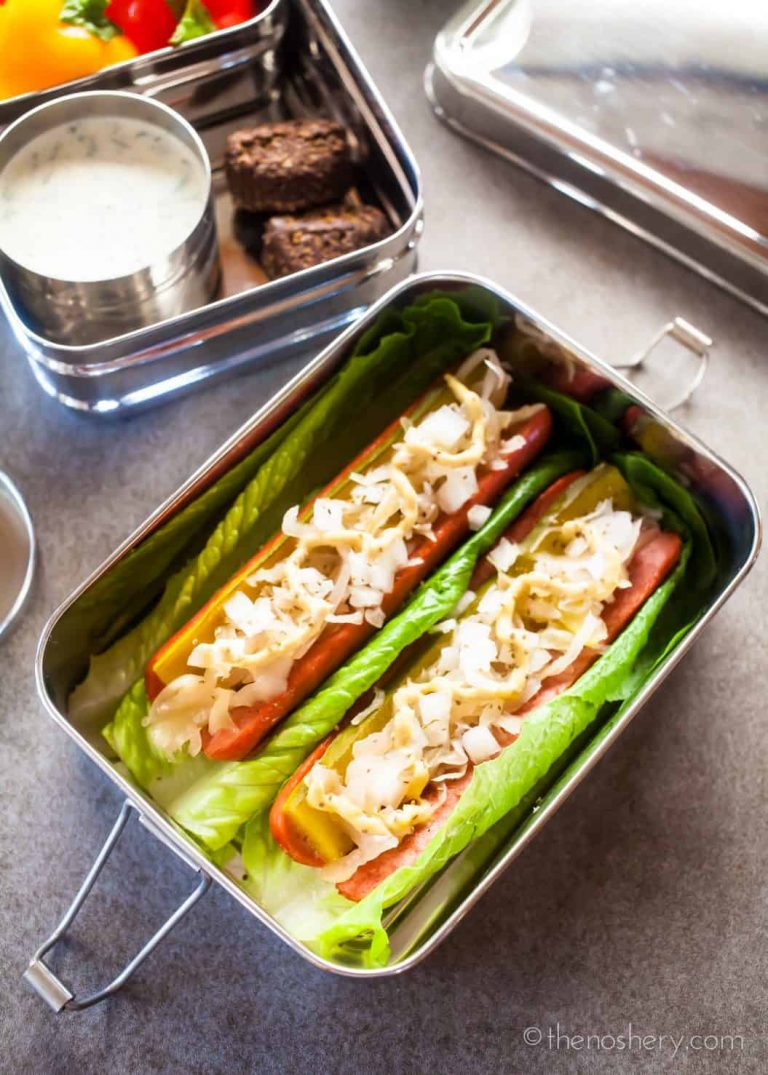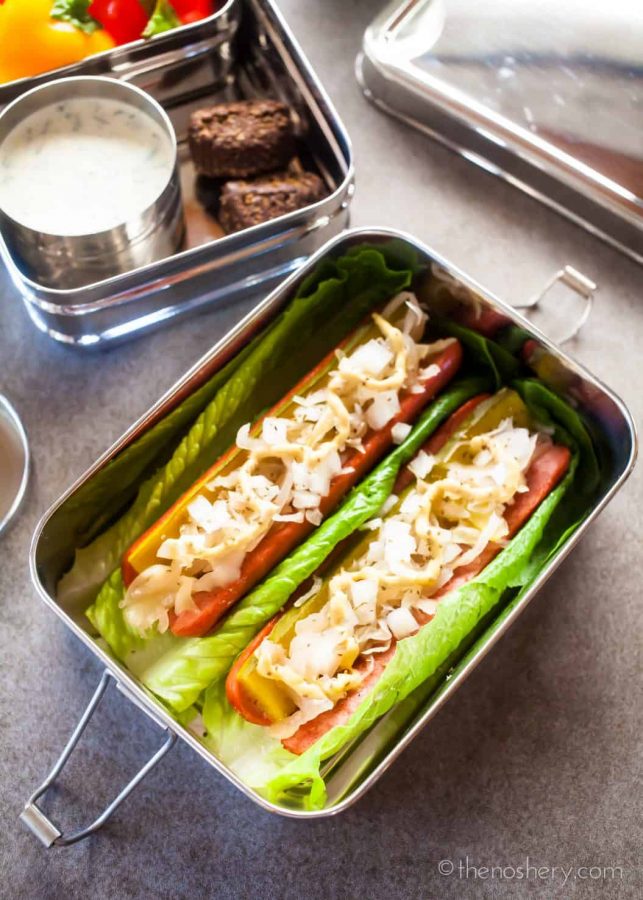 I decided to go the traditional route and fill my hot dogs with saurkraut, pickle, mustard, onions, and celery seed. But, you can fill them with whichever toppings you choose. I needed something crunchy on the side and I packed mini sweet peppers with Primal Kitchen ranch dressing. Finally, to curb my sweet tooth I tossed in some salted brownie Hail Merry macaroons.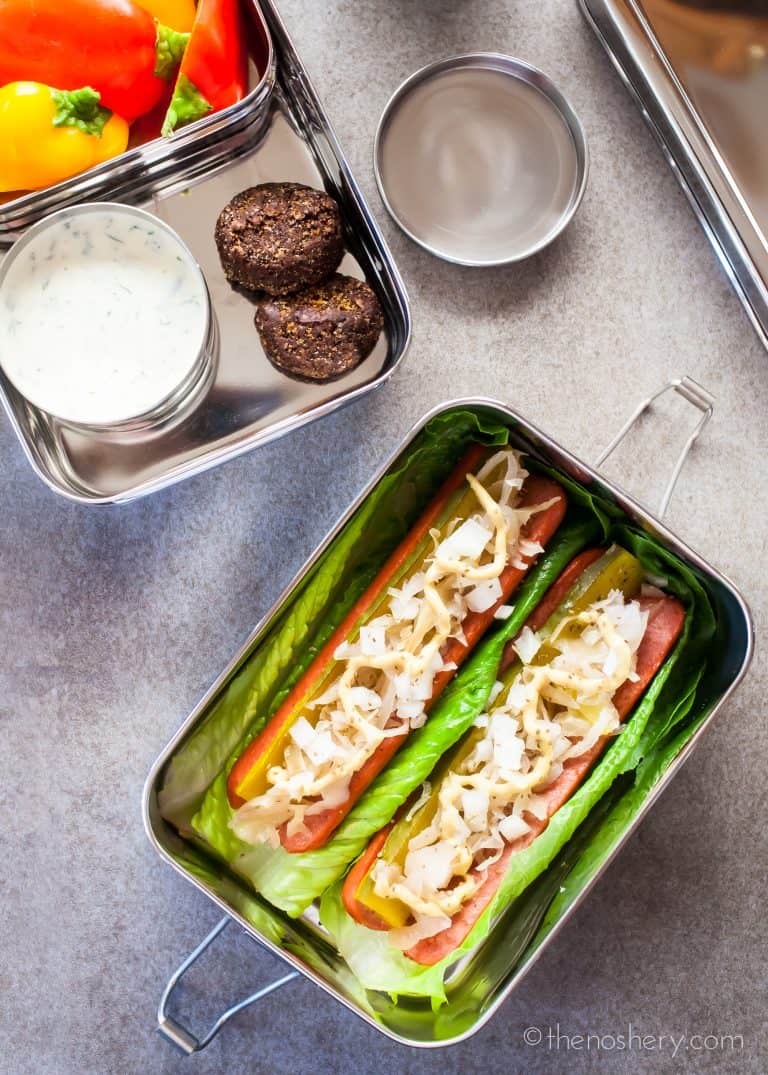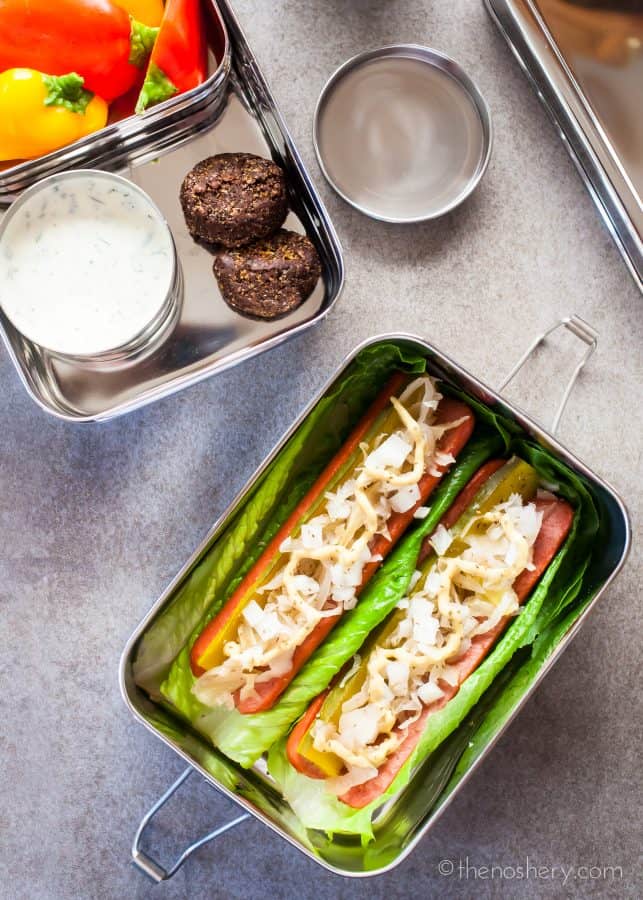 Please feel free to ask me questions or to share some of your favorite healthy meals. I will continue to share my progress, meals, tips, and some tools I used to stay on track. One of the most important things for me to stay on track is to prep. This way I have food ready for when I get hungry.
More Healthy Lunch Ideas & Tips:
Lunch Box Options: