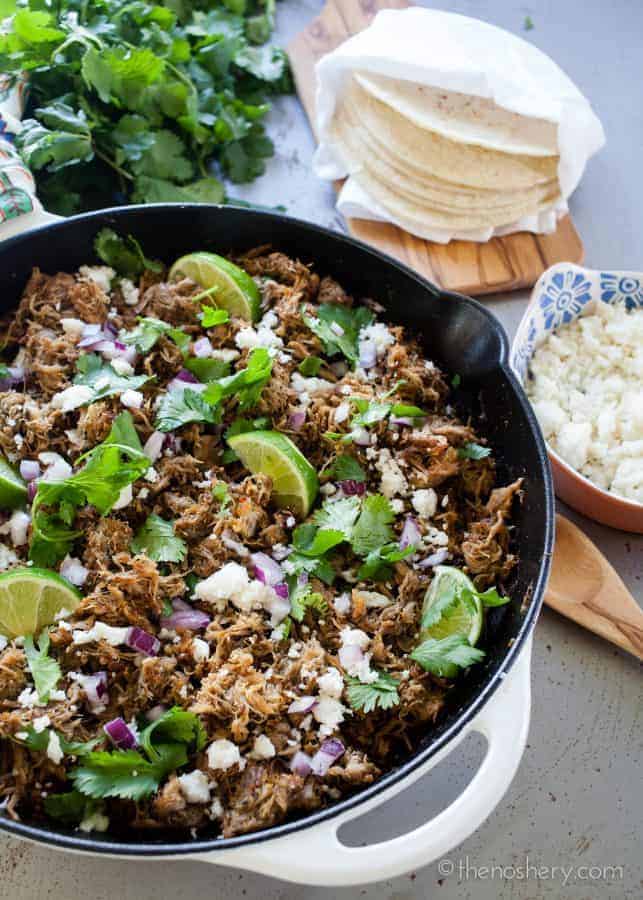 Let's make taco night a special night.  Bypass the gritty ground beef with the taco seasoning envelope and those stale taco shells, that break when you bite into them ultimately spilling taco juice all over your white shirt.  Because that is usually how it works doesn't it?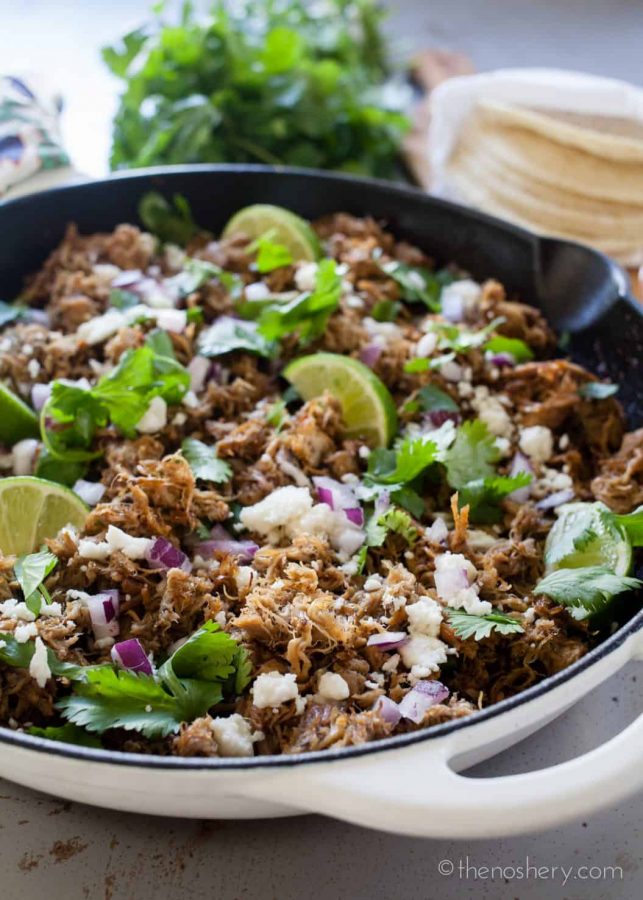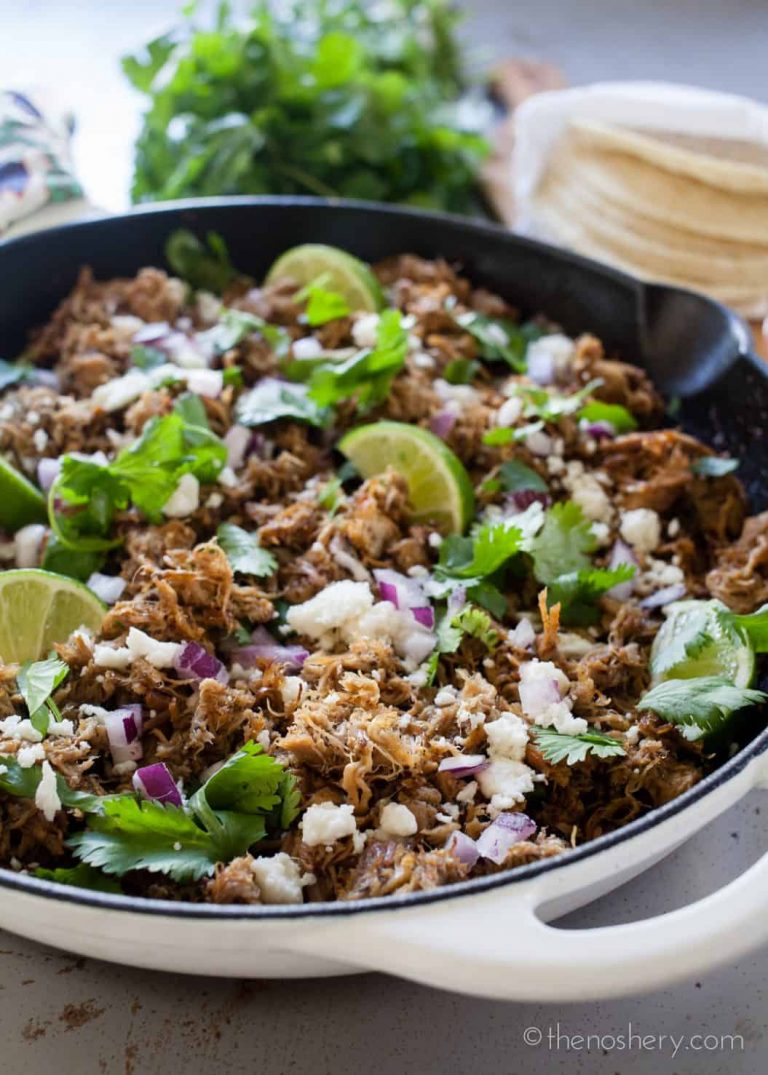 The great thing about these tacos is that with the help of a slow cooker they come together as easily as the other tacos.  Here is to redefining taco night! These slow cooker carnitas are tender and flavorful with all the savory elements of an authentic taco at a stand taco.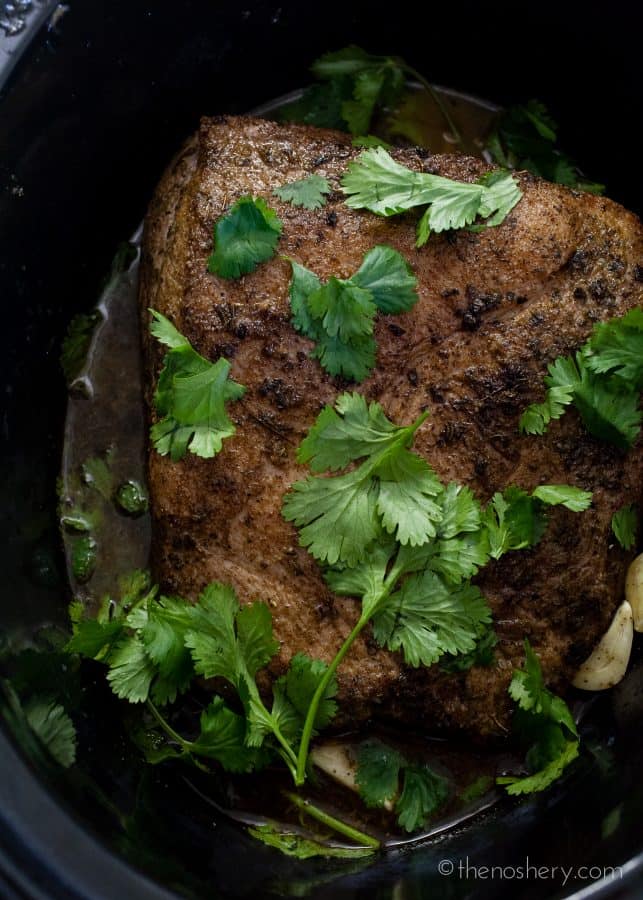 There was a time when I left my slow cooker in the corner collecting dust because I thought it was just a glorified pot roast cooker, but I was so wrong. Thank goodness I learned my lesson. Otherwise, I wouldn't be able to enjoy these amazing carnitas.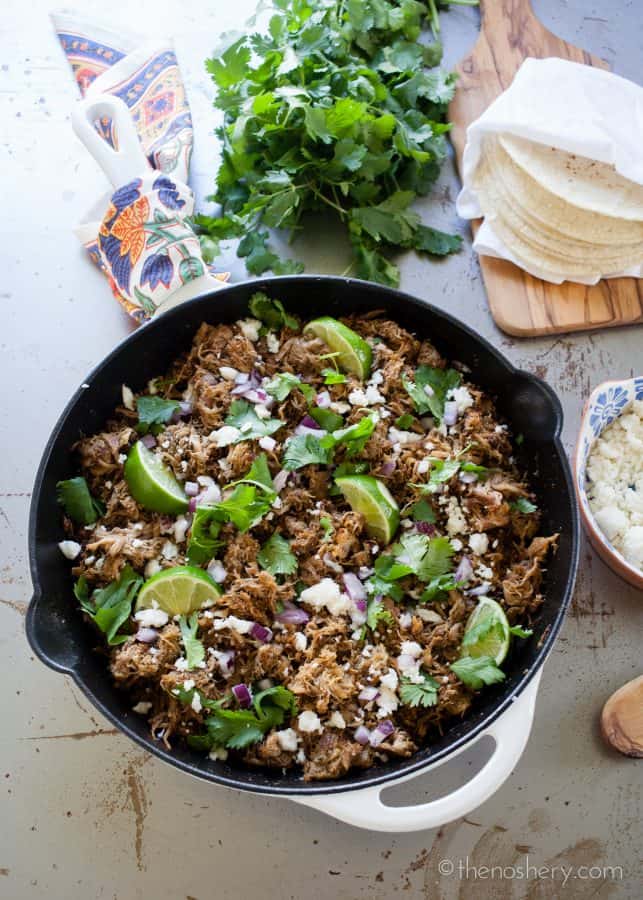 I love to make carnitas in large batches! This way I can have carnitas tacos, carnitas salad, posole, or carnitas breakfast tacos! But, if you don't want to go into carnitas overload (why not I can't imagine) you can freeze the leftover carnitas for later.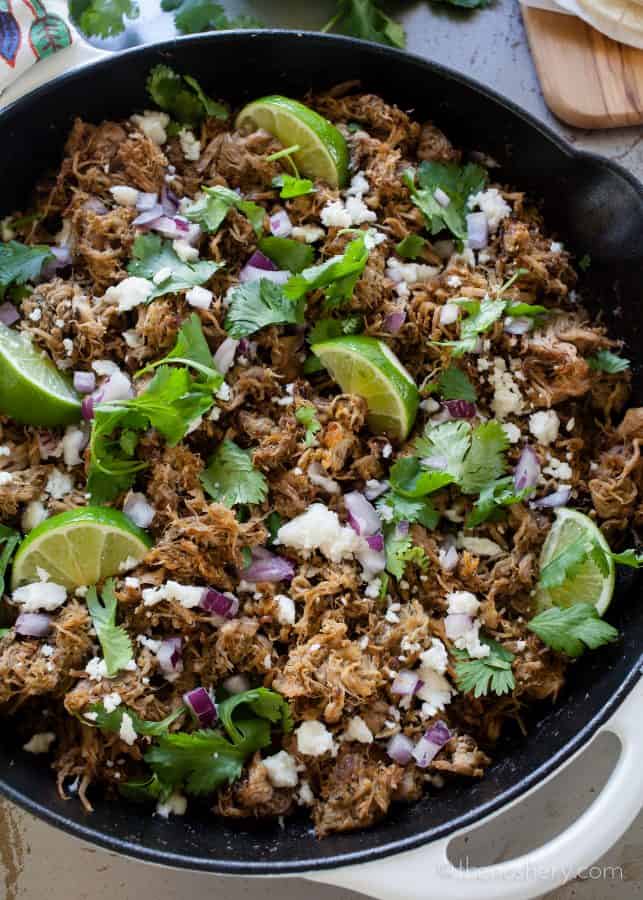 So, for your next taco Tuesday ditch the ground beef and go for the pork roast and slow cooker. I promise these carnitas will not disappoint and will become a regular part of your dinner rotation.
Slow Cooker Pork Carnitas
Ingredients
See notes before starting this dish.


3 pounds boneless pork shoulder (butt) roast
1 tbsp kosher salt
1 tbsp cumin
1 tbsp oregano
olive oil
¼ cup of chicken or beef stock
¾ cup fresh squeezed orange juice
juice from ½ a lemon
7 cloves garlic
¼ cup cilantro, chopped
Instructions
Season pork roast with salt, cumin, and oregano. Drizzle with olive oil and rub seasoning and oil evenly over roast. Heat a cast iron skillet or heavy skillet over medium-high heat. Sear the roast on all side until brown and crispy, 3 minutes per side. Transfer roast to the slow cooker. Pour the chicken stock into the hot skillet and scrape all the brown bits from the pan, transfer to the slow cooker.


Add all remaining ingredients to the slow cooker. Set slow cooker to high for 4 hours or low for 8 hours. Once the pork is done, it should be tender enough that you can shred it with a spoon.


Heat a cast iron skillet or stainless steel pan over medium-high heat. Using a slotted spoon transfer the pork from the slow cooker to the pan in batches. Fry the pork until brown and crispy, breaking it up as you fry it. Do not crowd the pan with pork for best results.


Serve on tortillas garnished with chopped onions, avocado, fresh cilantro and lime wedge.