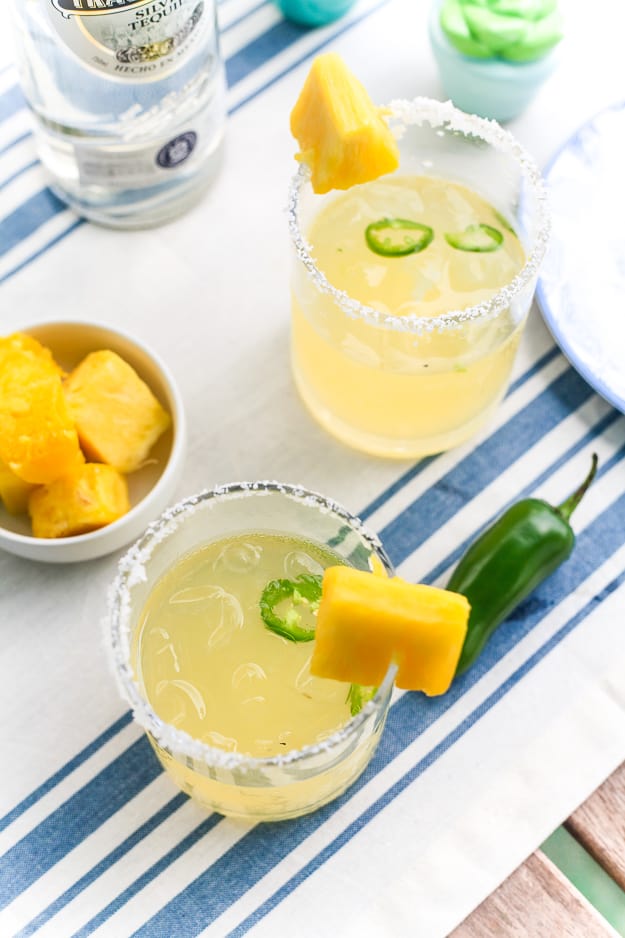 I know I have been a bad blogger lately! We've been working hard on our new little home and it's almost ready for a big reveal. We ran into a few delays and trials but, we are so close I can finally see the light and it's bright! I cannot wait to show you all the work we have done!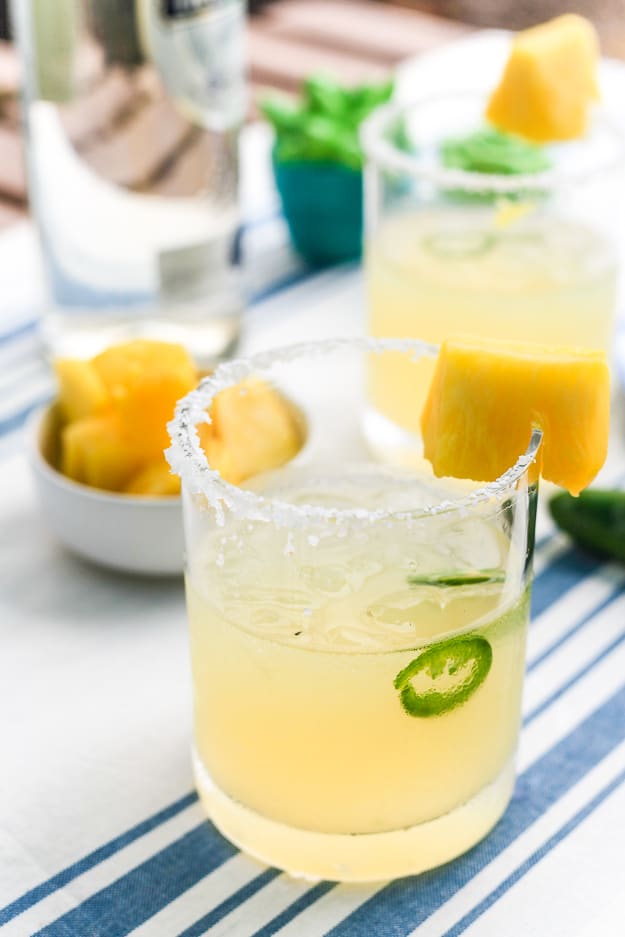 In the mean time I got a fun cocktail for you. Tomorrow is the official end of summer and if you want something hot and cozy to curl up with I got a drink for you! Ok, so you may have expected a hot chocolate or pumpkin spice latte but, it's still hot here in Texas and I believe margaritas can be appreciated year round. Besides trust me this spicy cocktail will keep you warm through the fall and transport you away to warmer climates.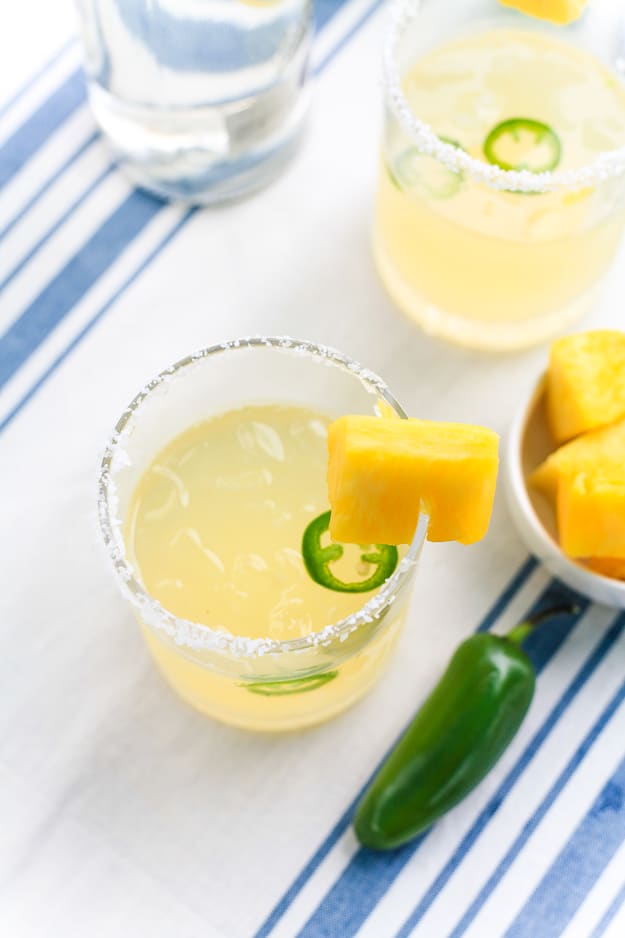 I love sweet and spicy! I have always enjoyed dishes that combine sweet and spicy flavors so, it stands to reason that I would love a sweet and spicy cocktail. At first I thought it was crazy to drink anything remotely spicy but, it's just enough to give you a tickle and it's a great with the pineapple. It's the perfect margarita for you next girls night in margarita night! And, I fully plan on making myself one when I finish with our new camper!

Spicy Pineapple Margarita
Ingredients
3 ounces silver tequila
2 ounces pineapple juice
1 ounces orange liquor
2 thin slices jalapeño
fresh pineapple chunks
kosher salt
ice
jalapeño slices, garnish
Instructions
Pour kosher salt on a small plate. Rub the rim of a glass with pineapple chunk. Press the rim of the glass into the salt until well coated. Add a bit of ice and 1 or 2 jalapeño slices to the glass, garnish with pineapple chunk.
Place jalapeño slices into a cocktail shaker. Using a muddler or the handle of a wooden spoon, muddle the jalapeño slices. Add tequila, pineapple juice, orange liquor, and ice. Shake until the outside of the shaker mists. Pour margarita into the glass. Serve
Notes
For a non-alcholoic version replace alcohol with 1 oz sour mix, 2 ounces club soda and 1 ounce orange juice.
3