walking tacos I love chips! Sometimes I crave food more because of the texture than the flavor and crispy is one of my weaknesses. Which is why you will often find me at a party hovering around the chip bowl. Why must chips be so delicious?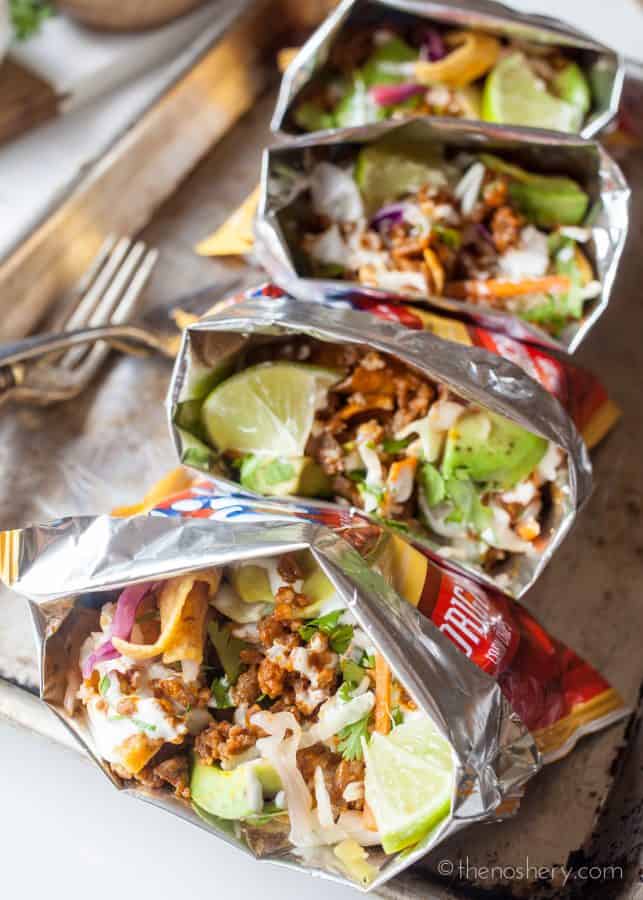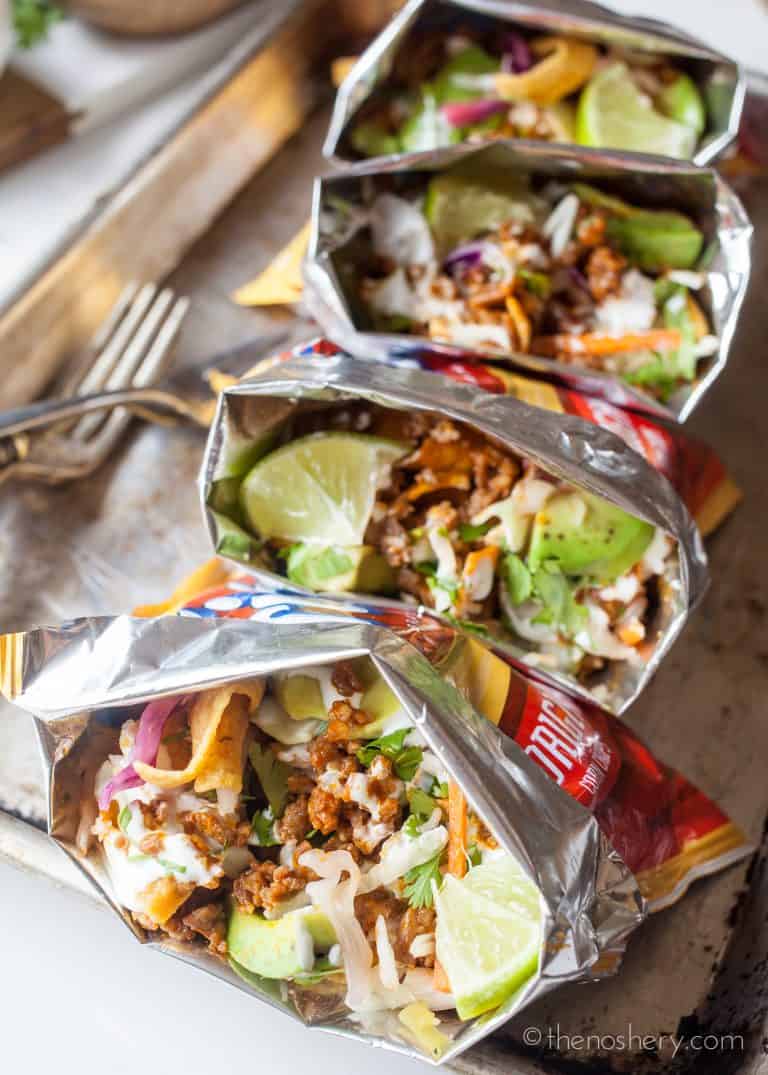 And then I went and got an idea to make my favorite chip, corn chips, even more irresistible. Have you ever had walking tacos? I don't know exactly why they call these walking tacos because I guess techincally you can walk and eat almost any taco. But, when it's corn chips in a bag with delicious toppings it's walking tacos.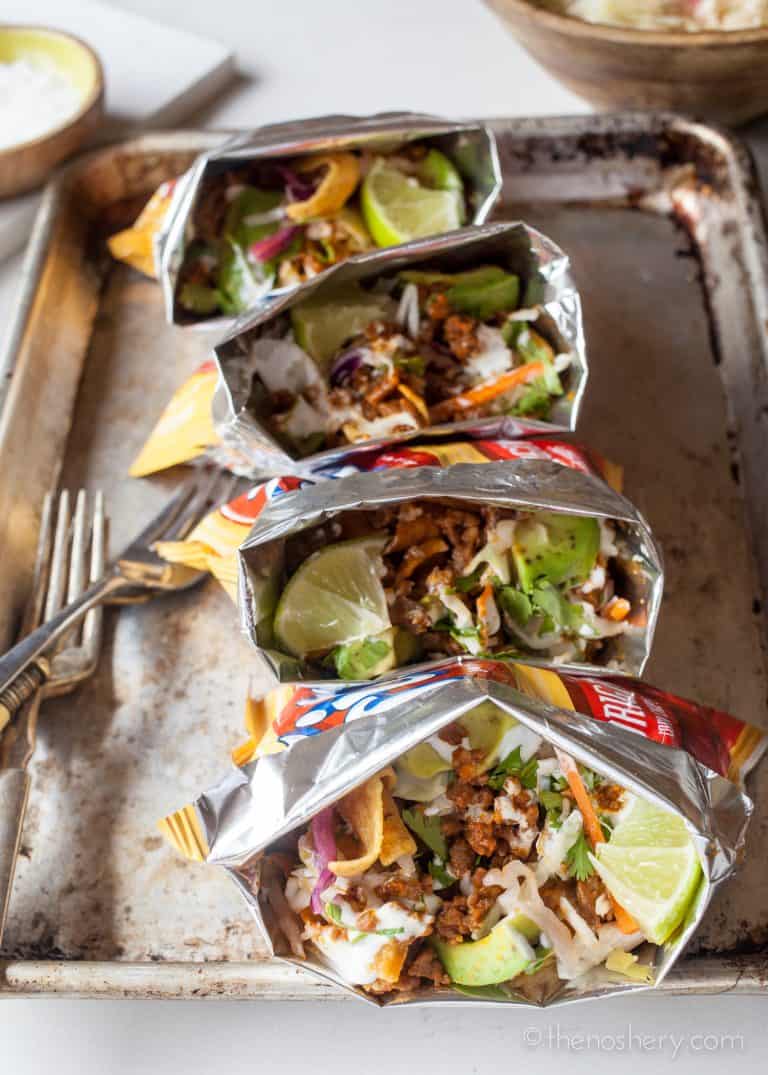 I wanted to make these walking tacos a little more interesting than your typical walking taco. I topped them with spicy chorizo, a light and crunchy slaw, some crema Mexicana, and a little avocado. They are crunchy, spicy, and creamy. They have all the flavor and wonderful texture a person could want.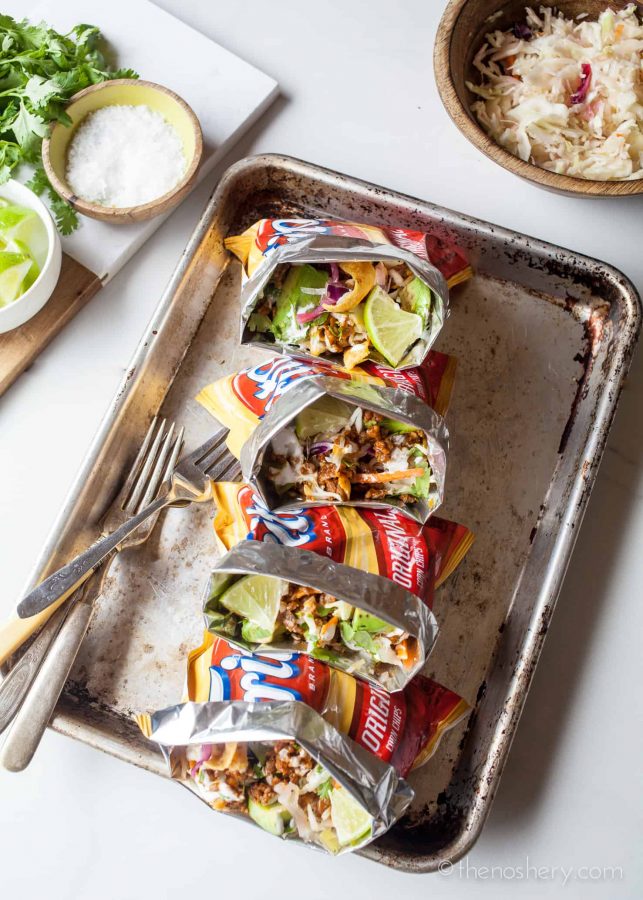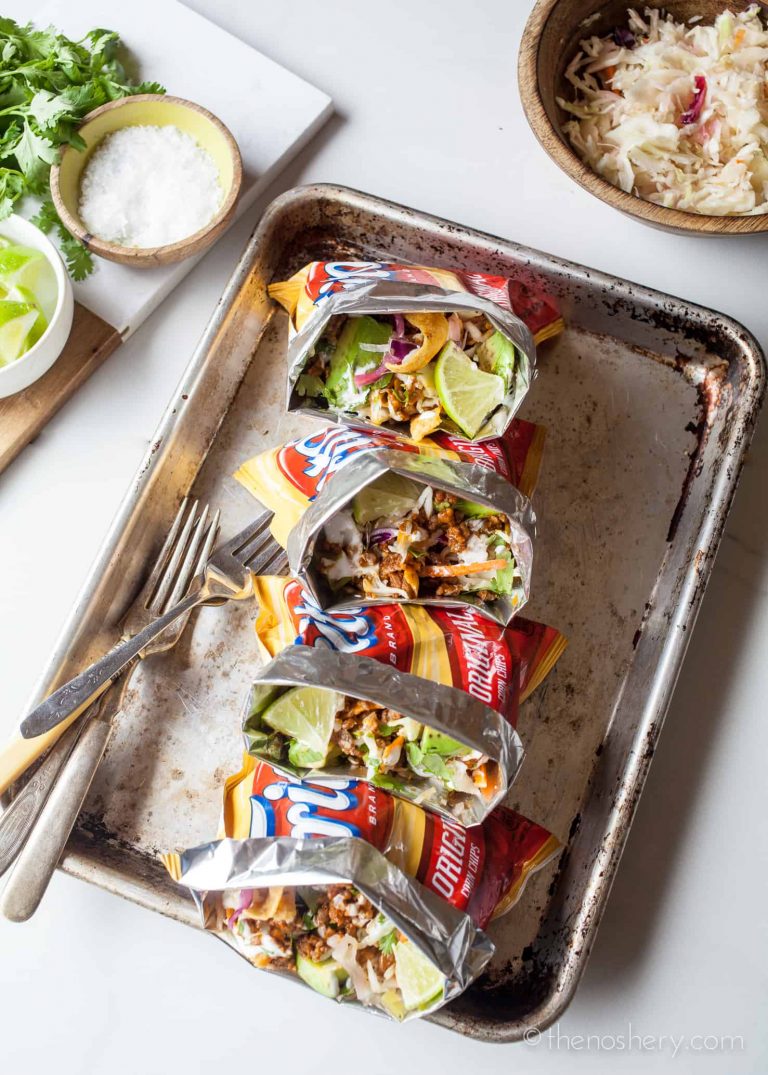 Walking tacos are a great easy dinner, lunch, or fun snack. You can even make a walking taco bar for your next gathering. Just up out an array of topping and let you guest get creative.
more taco love
Chorizo Walking Tacos
These walking tacos are great for an on-the-go dinner, quick lunch or an easy game night snack. The ingredients go right into the chip bags!
Ingredients
10 oz Mexican chorizo
2 cups cole slaw mix
¼ cup cilantro
1 lime
1 tablespoon sugar
1 tablespoon olive oil
4 corn chip snack bags
1 small haas avocado, diced


garnish


cilantro
crema Mexicana
lime wedges
Instructions
In a non-stick skillet cook the chorizo for 6 - 8 minutes, or until cooked through. Transfer to a bowl set aside.


In a medium bowl combine cole slaw, juice from the lime, sugar, and cilantro.


Cut open the corn chip bags and roll back the edges. Top the corn chips with chorizo, cole slaw, and avocado. Drizzle with crema Mexicana, and garnish with chopped cilantro and a lime wedge.
5