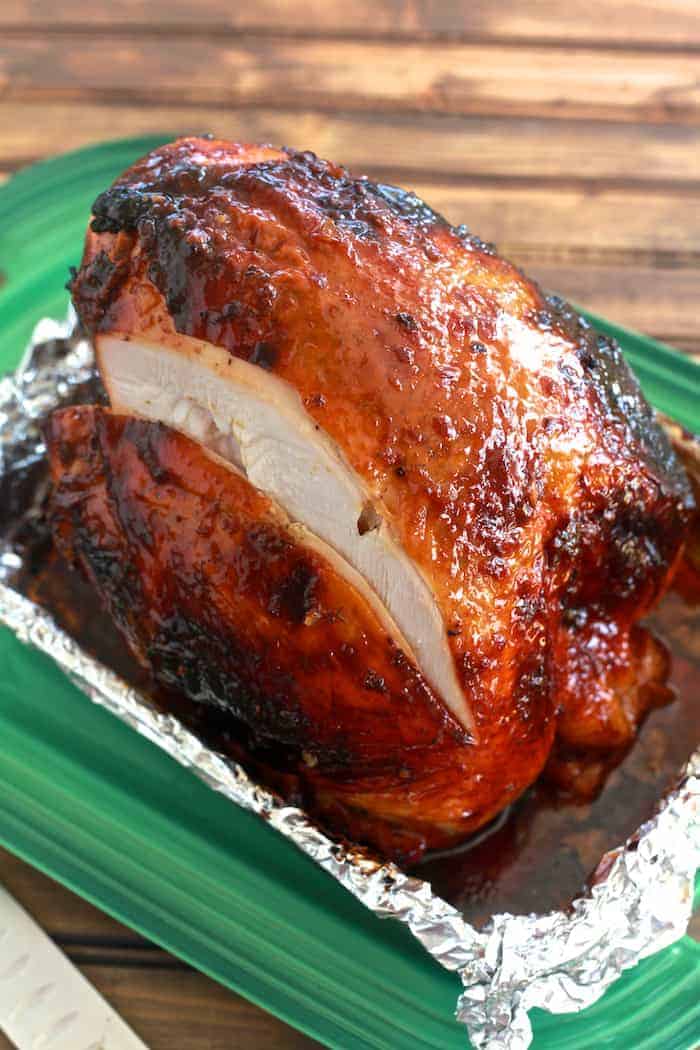 Thanksgiving is on approach so, let's talk turkey breast. (See what I did there?) Turkey is the center of almost every Thanksgiving table. But, not every table needs a whole turkey. A turkey breast is a great way to feed a small family or group of guest this holiday season. I love a well-seasoned turkey breast and this one is full of flavor and has a touch of sweet from the spiced apple cider glaze.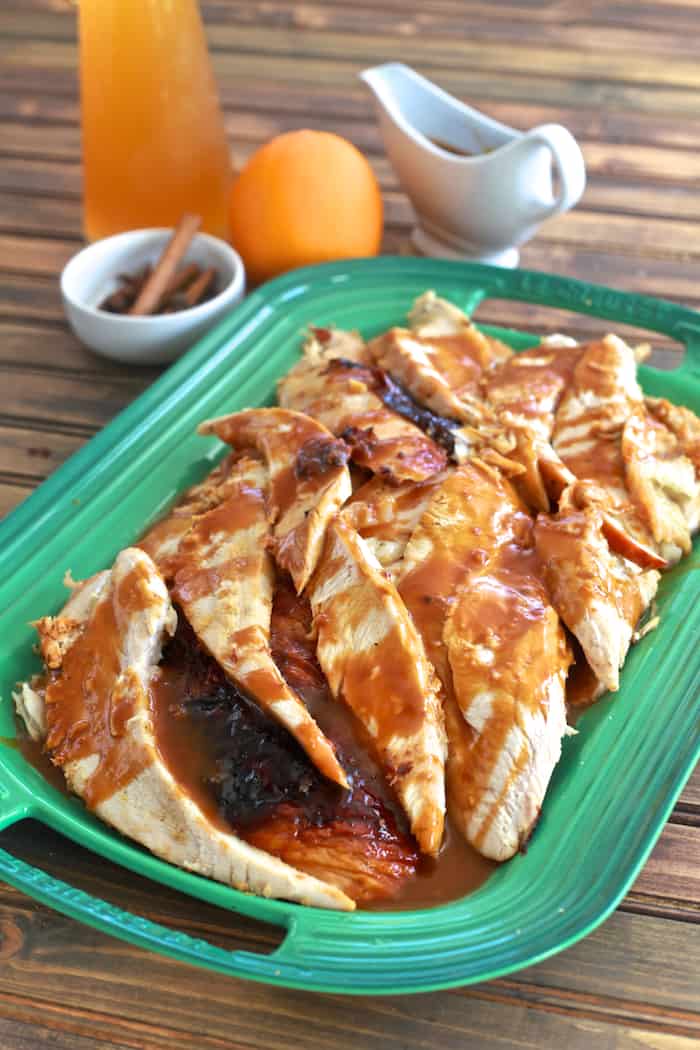 The turkey breast is rubbed down with a mixture of butter, onion, garlic and sage and allowed to marinade overnight.  Then spiced apple cider is reduced to a syrup and used to glaze the breast and give it a beautiful color and shine. Of course, no turkey should be served without a savory gravy and this turkey breast gives you more than enough drippings to make an amazing savory gravy.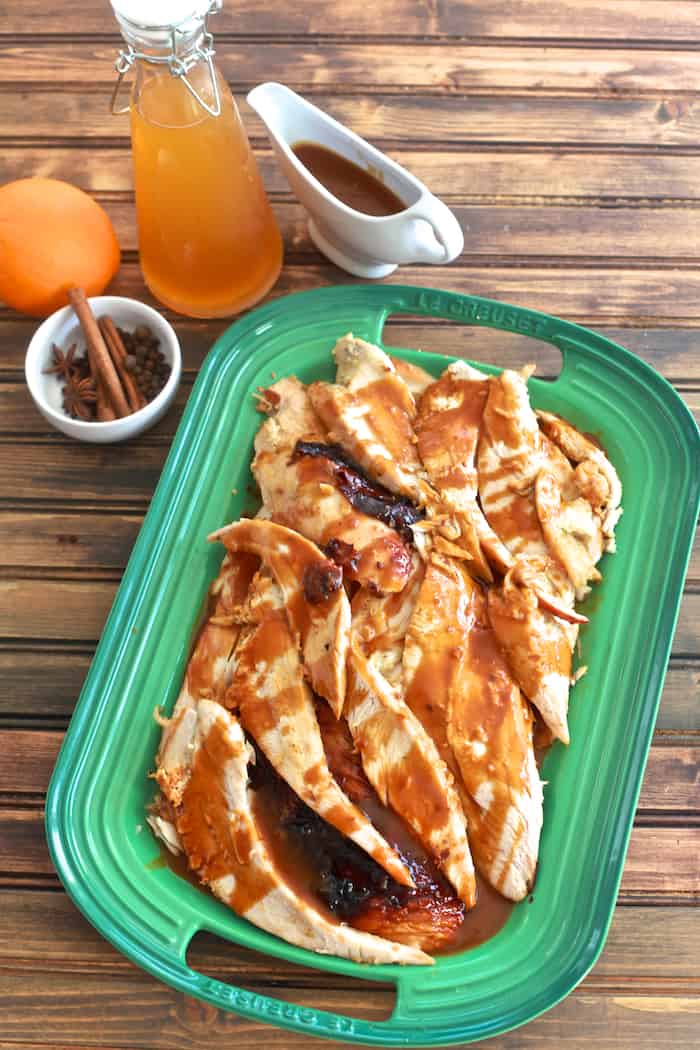 It's a perfect option when feeding a smaller audience. The turkey breast finished tender, juicy and beautifully golden. If you're lucky and have leftovers, which is unlikely but possible, this turkey makes for a great turkey sandwich. As much as I love Thanksgiving I really love a great turkey salad made with Thanksgiving leftovers. I put all of the leftovers in my sandwich, turkey, cranberry, gravy, and stuffing. It's heaven between two slices of bread.
What are some of your favorite ways to use Thanksgiving leftovers?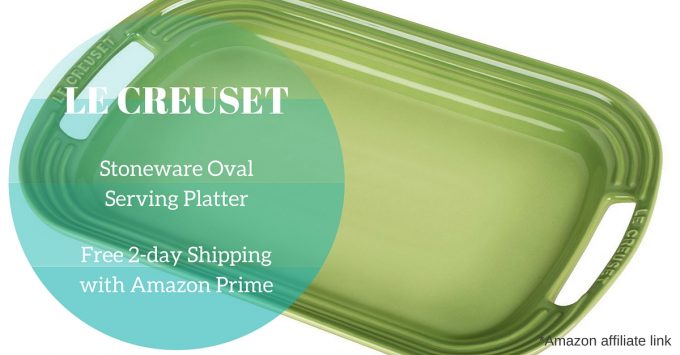 Apple Cider Glazed Turkey Breast
Sage and butter rubbed turkey breast with spiced apple cider glaze. Perfect for small gatherings during the holiday season.
Ingredients
Turkey Breast


4 - 5 lb turkey breast
½ cup sage leaves, minced
1 stick butter
4 teaspoons salt
1 teaspoon pepper
1 medium onion
6 cloves garlic


Glaze


2 cups spiced apple cider
1 tablespoon honey


Gravy


2 tablespoons flour
1 tablespoon apple cider vinegar
2 tablespoons milk
¼ cup spiced apple cider or chicken stock
Instructions
Place the turkey breast, breast side up, on a rack in a roasting pan.


In a food processor, combine the butter, sage, salt, pepper, onion, and garlic. Process to make a paste. Gently separate the skin from the meat with your fingers being careful not to tear the skin. Spread half of the paste under the skin and directly on the meat. Spread the remaining paste evenly on the skin. Cover and let refrigerate overnight to marinade.


Heat oven to 325 degrees.


In a sauce pan combine 1½ cups spiced apple cider with honey. Bring to a boil and let reduce to ½ cup. When it cools it will become a syrup.


Pour ½ cup spiced apple cider into the bottom of the roasting pan. Brush the turkey breast with spiced apple cider glaze. Roast the turkey for 1.5 to 2 hours, turning half-way and basting again with glaze, until the skin is golden brown and an instant-read thermometer registers 165 degrees F when inserted into the thickest and meatiest areas of the breast. If the skin is over-browning, tent with aluminum foil. When the turkey is done, transfer to a platter and cover with foil and allow it to rest at room temperature for 15 - 20 minutes.


While the turkey is resting strain the drippings into a sauce pan over medium heat. Add flour and whisk together. It will come together like a blob and the excess grease with remain separate. Carefully pour out the excess grease. Return to the burner and whisk in vinegar and milk, add apple cider or chicken stock until you reach desired consistency.


Slice turkey breast and serve with gravy.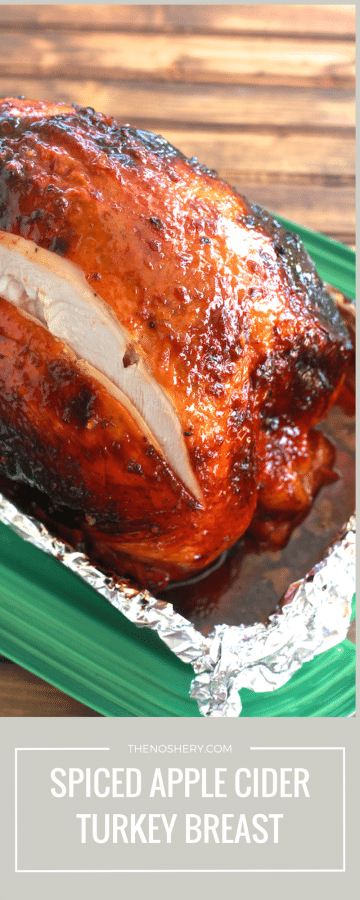 52