meatballs Life has been a little crazy. Obligations and travel have thrown my schedule for a loop. Early in the week, I did groceries forgetting that both OB and I were going to be busy. Next thing I know I got a package of ground turkey meat that is going to turn if I don't do something quick.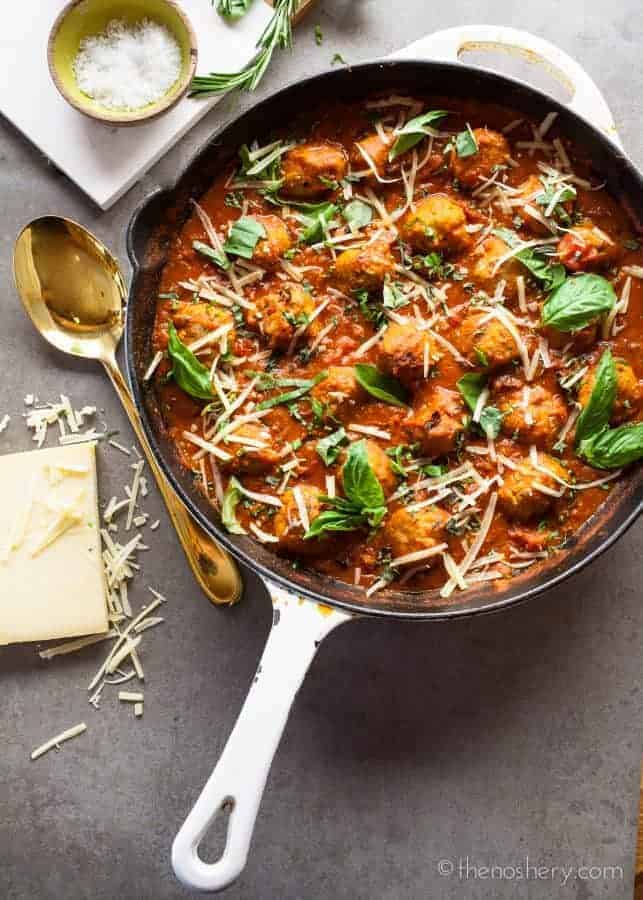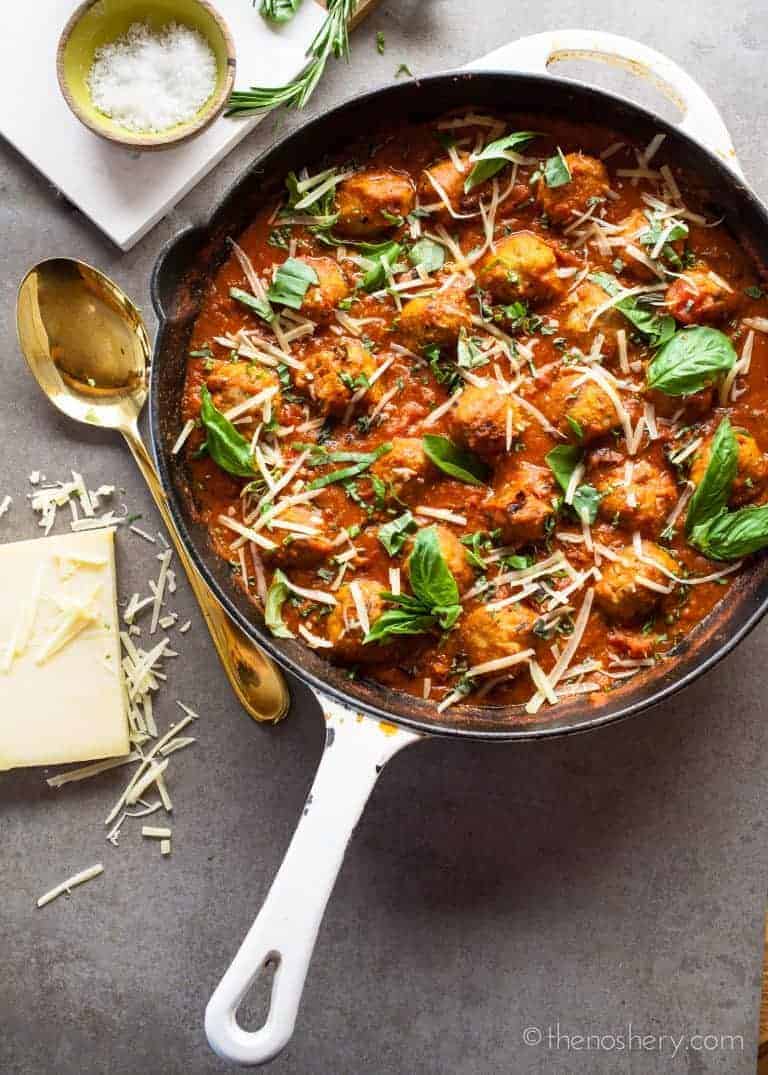 I had a jar of my roasted tomato and vegetable pasta sauce so I figured that I could toss together some meatballs quickly. Initially, I didn't plan to post these. The idea was to make some meatballs real quick and continue on with my day. But, then I realized that I didn't have a simple Italian meatball recipe on the blog.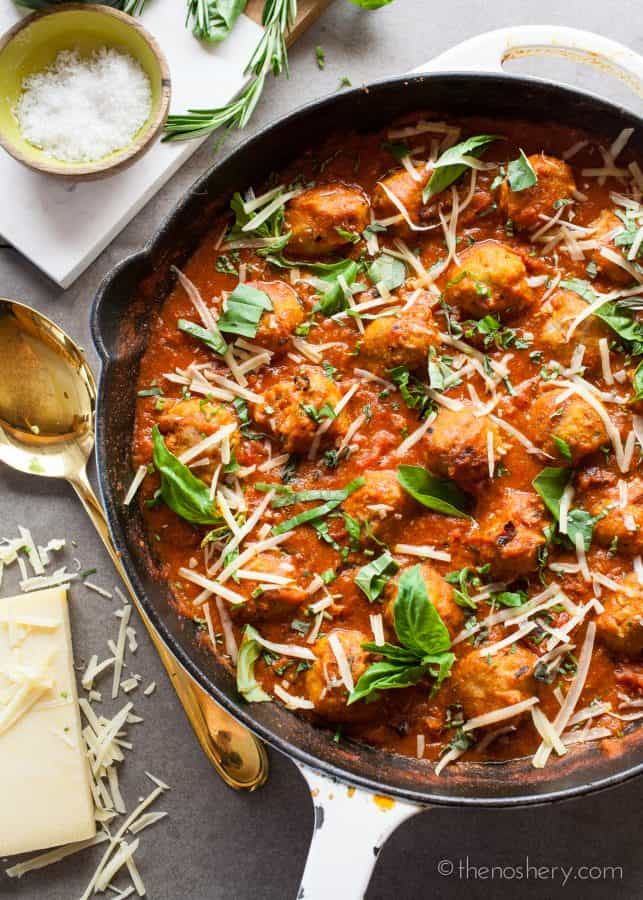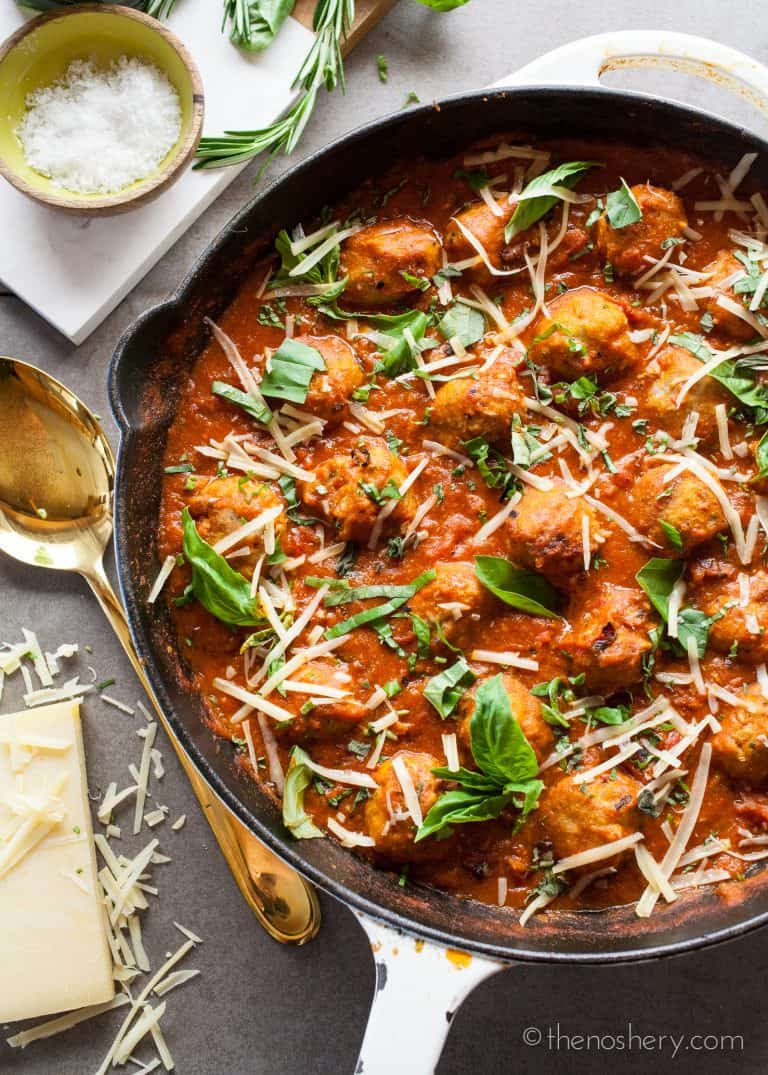 Which surprised me because I feel like that everyone should have a trustworthy meatball recipe, so how could I not have one on the blog. Next thing I know my mission to salvage a package of ground turkey turned into a post.  I kind of love it what things work out that way.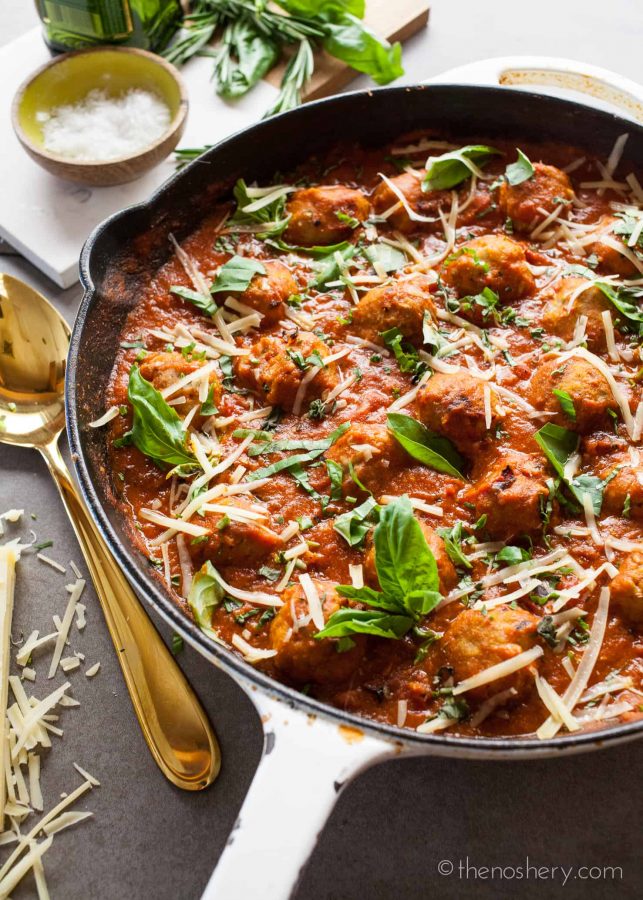 I wanted to make these meatballs lean and paleo friendly so, I used turkey meat, ghee, a paleo baking mix, and my own pasta sauce. But, if you don't have any dietary concerns you can you butter or flour for the meatballs and jarred pasta sauce.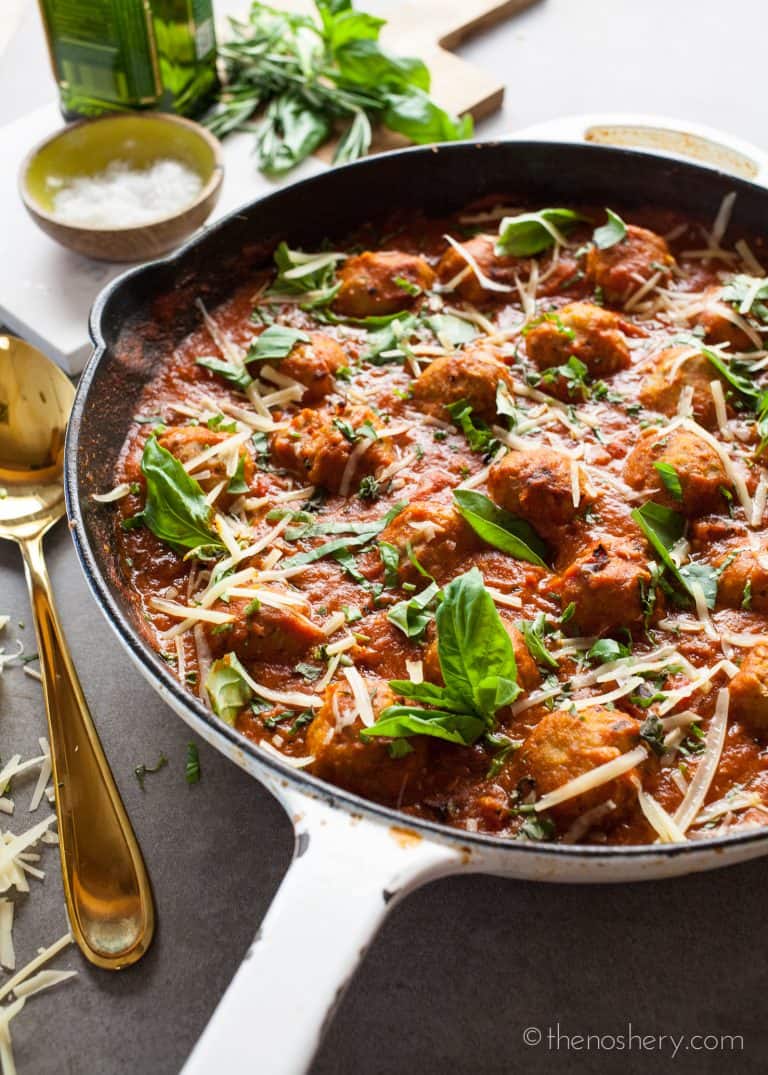 These meatballs are simple and full of flavor. They can be prepared ahead of time and frozen, which is perfect for meal planning. Serve them over pasta, zoodles, or crusty bread.
more turkey love
Italian Turkey Meatballs
Everyone needs a dependable and simple meatball recipe. These meatballs are a healthier version that comes together quickly and is full of flavor.
Ingredients
1 lbs of ground turkey meat
1 tablespoon minced fresh parsley
1 tablespoon minced fresh basil
1 tablespoon minced fresh oregano
1 tablespoon minced fresh thyme
1 small onion, small diced
4 cloves of garlic, minced
1 egg
½ tsp salt
½ tsp pepper
½ cup paleo baking mix or flour
2 tablespoons ghee
shaved parmesan, for garnish
basil leaves, for garnish
Instructions
In a large bowl combine ground turkey, fresh herbs, onion, garlic, egg, salt, and pepper. Using hands mix meat together until well combined. Line a sheet pan with parchment pepper. Shape meat mixture into about 24 balls and set aside on prepared sheet pan.


Pour paleo baking mix or flour in a shallow bowl. Gently roll the meatball in the mixture and set aside.


Heat a cast iron skillet or a heavy bottom non-stick skillet over medium-high heat. Melt ghee in the skillet. Place meatballs into the skillet and brown on at least two sides. Pour sauce over the meatballs, cover and simmer for about 10 - 15 mins or until meatballs are done. Sprinkle with parmesan and torn basil leaves.
7