This post was sponsored by the California Prune Board. All opinions expressed on my site are my own.
Sweet and Sour Prune Candy | Do you have a favorite candy that takes you back to childhood no matter how many candles are on your birthday cake or where you are when you eat it? Maybe you savor it and let it remind you of the person or place that introduced you to it. Probably during a time when you had no idea how bad sugar was for your teeth.
I always preferred a combination of sweet and sour in my candy. And I still do to this day. I used to eat bolitas de tamarindo all the time, little chewy candies made of tamarind, one of my favorite fruits. If you've been around long enough, you might remember the time I shared my love for tamarind on Pioneer Woman's Food & Friends section.
We would take the sour pulp of the tamarind fruit, mix it with sugar, boil it down until it was thick, and try our hardest to wait until it was cool enough to handle lest we singe our fingers. Then we made the best candy out of it.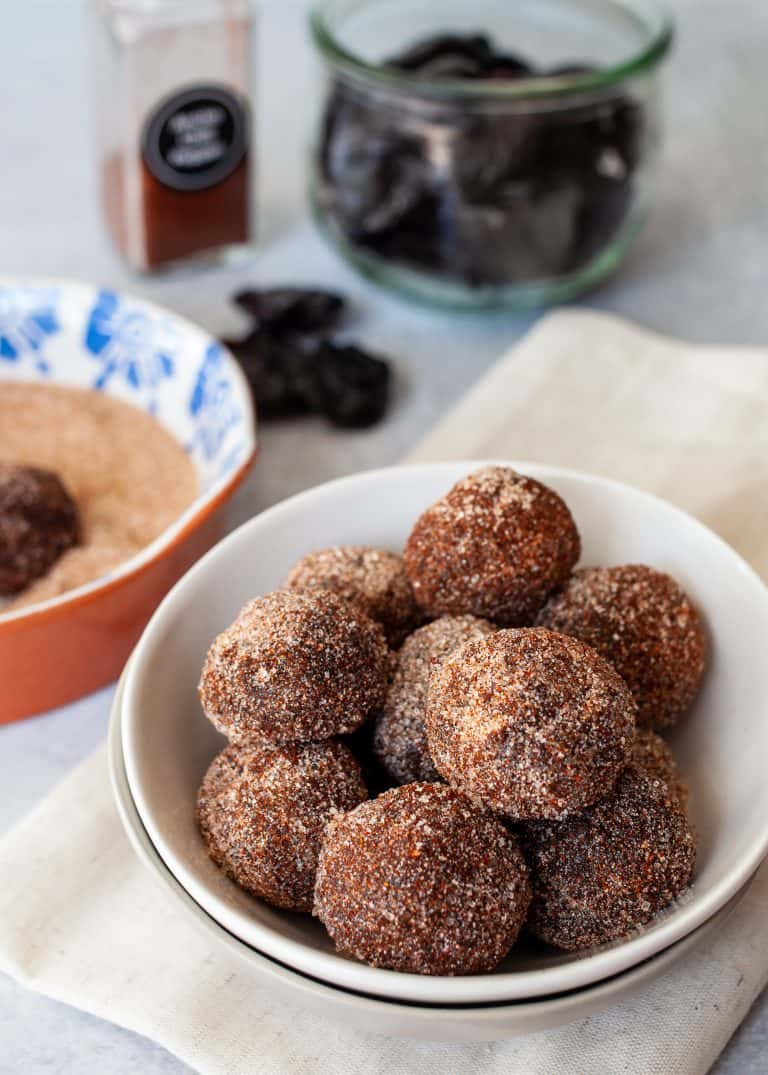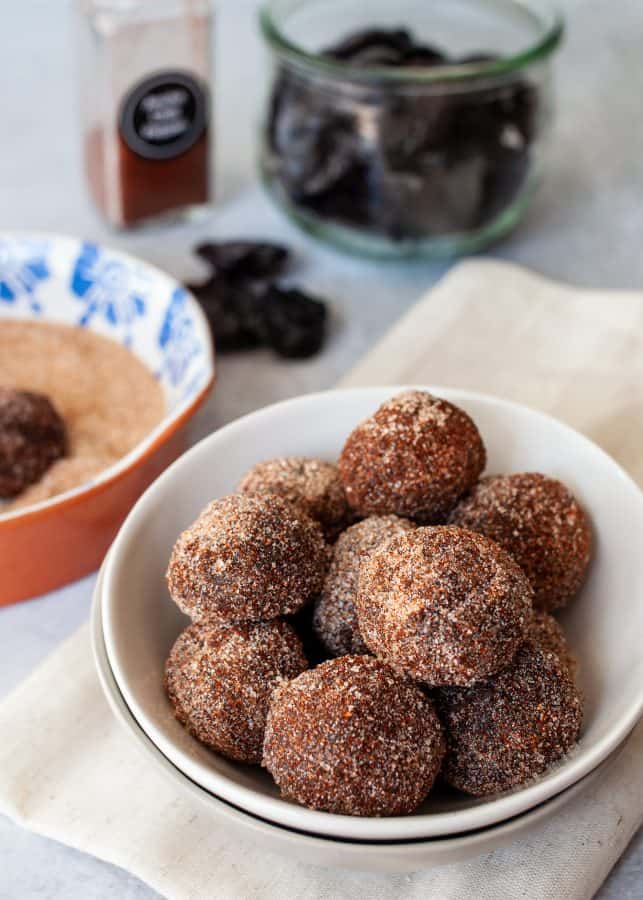 A delicious reinvention
So I set out to reinvent this tamarind candy with another of my favorite but largely underrated fruits, the prune. Sometimes referred to as nature's candy, the prune is much sweeter than tamarind but has a subtle tang to it that worked for the sweet and sour flavor I was going for.
To give it a little extra something-something, I drew inspiration from popular Mexican candies that combine sweet with chili powder for a little heat. The combination is magical. That train of thought then reminded me of saladitos, dried and salted plums.
Which leads us to where I eventually landed, on this delicious sweet and sour prune candy. It's sweet, tart, and smoky from the ancho chili powder. And on top of everything, it's a healthier option, drawing from natural ingredients for its flavor.
It might not be the sweet hard candy you're used to popping in your mouth, but let me tell you. The Mexican and Puerto Rican delicacies that inspired this treat come from people who know their candy and do it well. We could pretty much consider this a Mexican prune candy.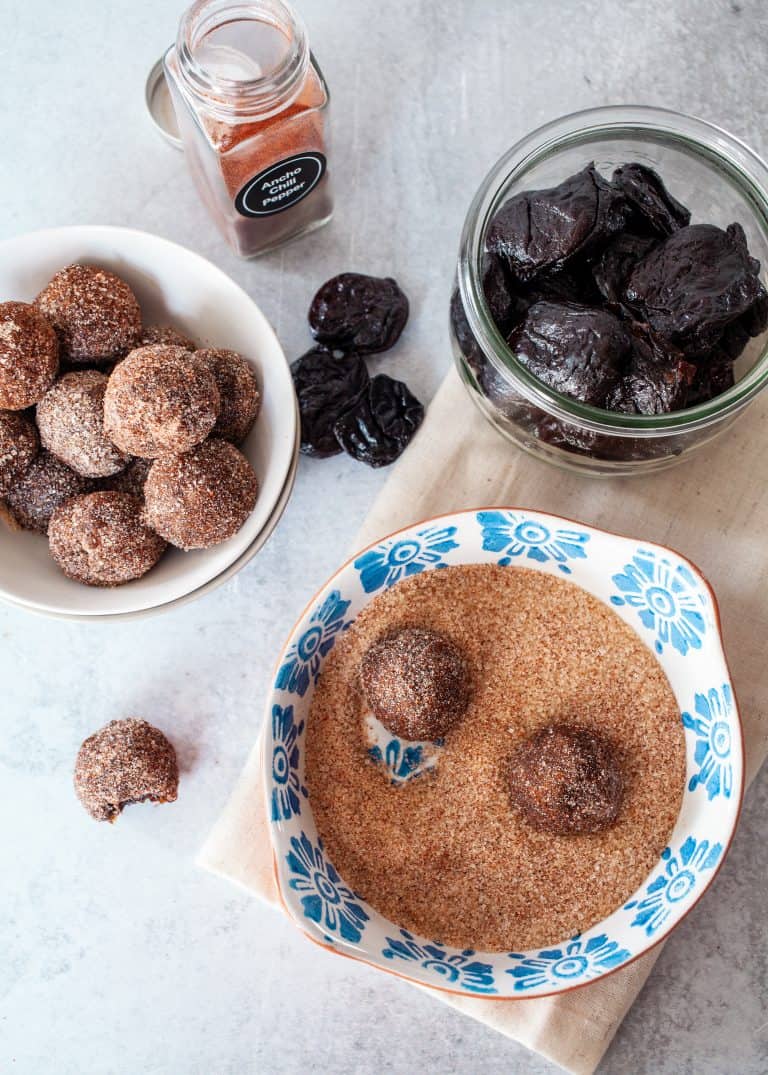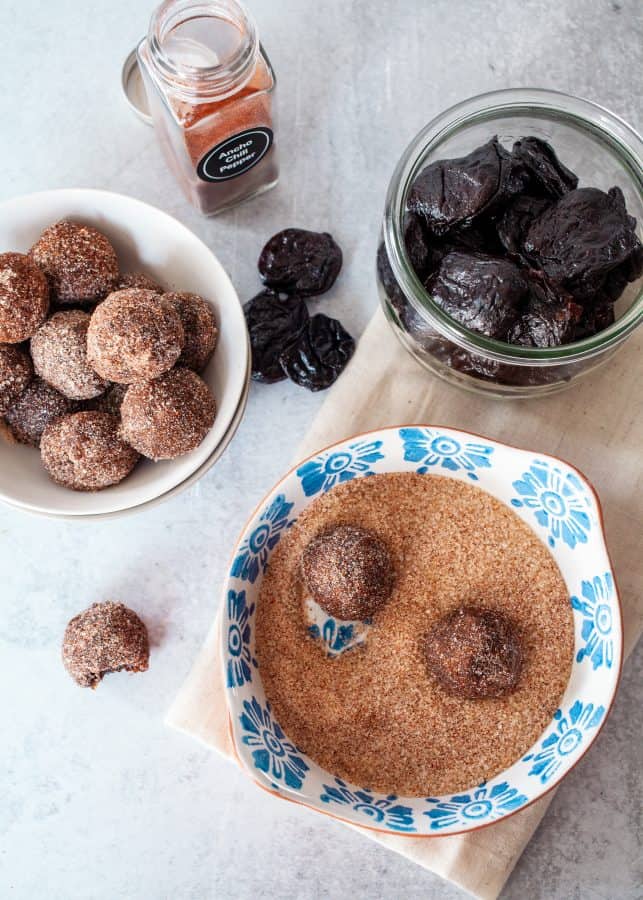 Why Sweet and Sour Prune Candy?
If you're unfamiliar with prunes, they're dried plums—specifically the variety with thicker skins that was improved by the French and brought to California during the Gold Rush.
They're dense and chewy with notoriously high fiber content. And they provide a great source of natural energy without spiking the blood sugar. Which makes them perfect for a healthier but tasty sweet and sour candy.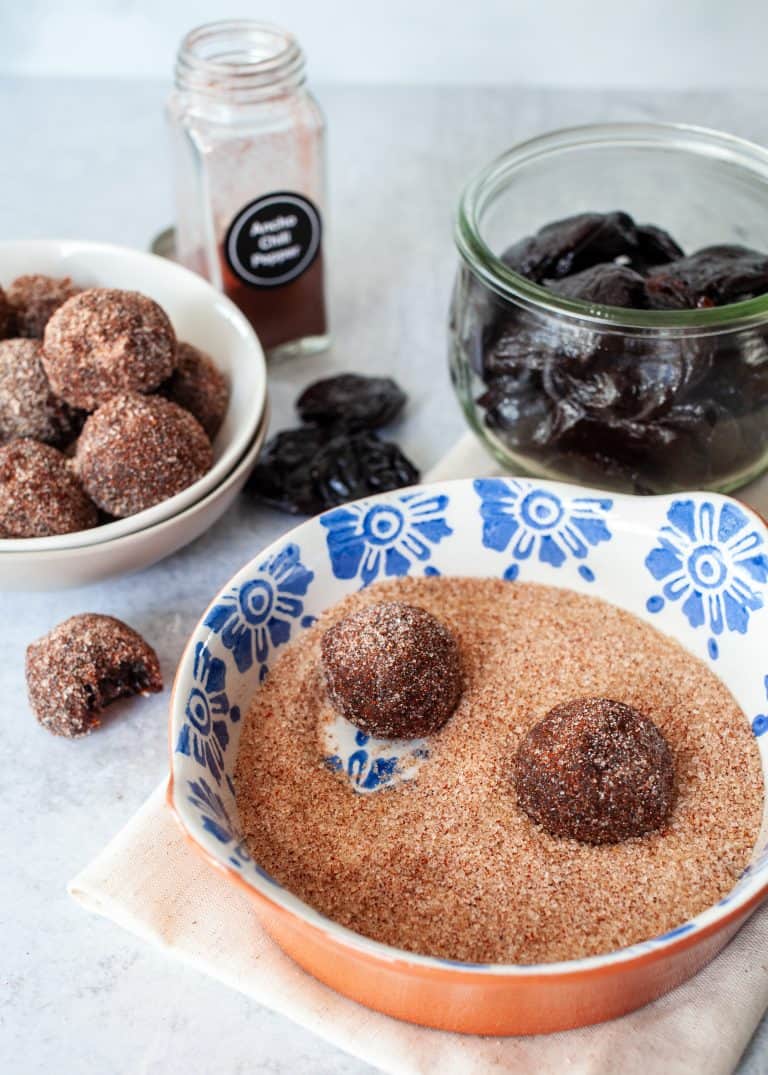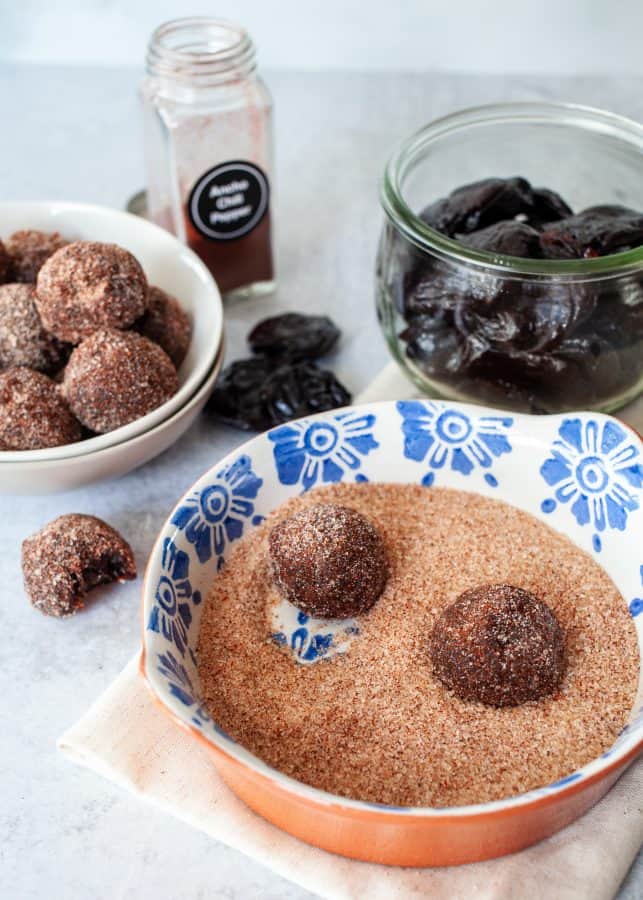 Choose California Prunes
When I'm at the store, I always make sure to look for packaging labeled California Prunes because I know how much pride their farmers take in creating a high-quality fruit.
They've set a worldwide standard in growing conditions and drying methods, hand tending their trees to cultivate a delicious product for the rest of us to enjoy. Plus, many of the farms have been in their families for generations. That's something I can get behind!
Best prune storage methods

If you don't use your whole package of prunes while making this candy, store what's left over in an airtight container. As long as you keep them out of direct sunlight and heat, they can last for about six months.
Keeping them in the refrigerator will also extend their life and make sure they stay juicy and flavorful for as long as possible.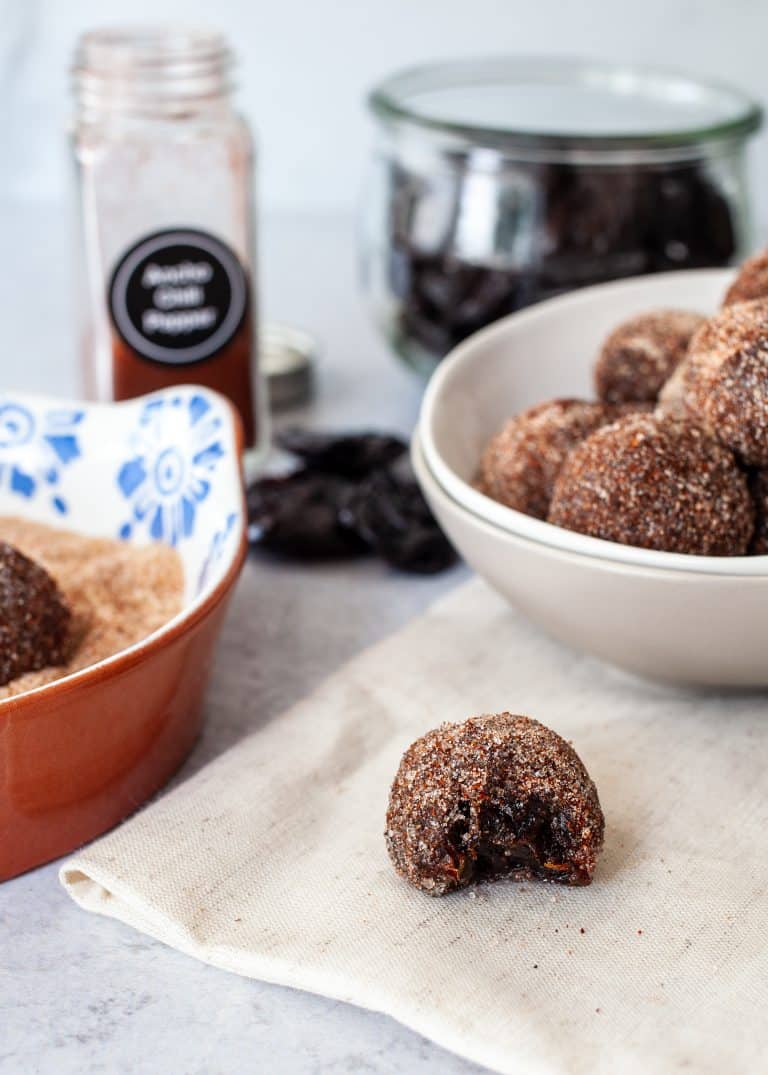 Sweet and Sour Prune Candy Ingredients
whole prunes
sugar
citric acid
ancho chili powder
How to make Sweet and Sour Prune Candy
First, make a paste by adding the prunes, some of the sugar, and citric acid to the bowl of a food processor. Blitz it until it forms a sticky, uniform mixture with no big pieces.
Then cook the paste on medium-high heat for 4 minutes. Pour it out onto a sheet pan and spread it so it cools down more quickly.
Once it's cool enough to handle, take about a tablespoon of the mixture and roll it into a ball. Getting your hands damp with water first helps the paste not stick to your fingers. It should make about 24 servings. Or I should say pieces because you won't be able to eat just one!
Next, in a shallow dish, mix together the rest of the sugar and citric acid with some ancho chili powder. Roll the balls in the mixture until they're evenly and thoroughly coated, shaking off the excess.
Now, they're ready. Prepare for a bite of sweet, sour, smoky bliss!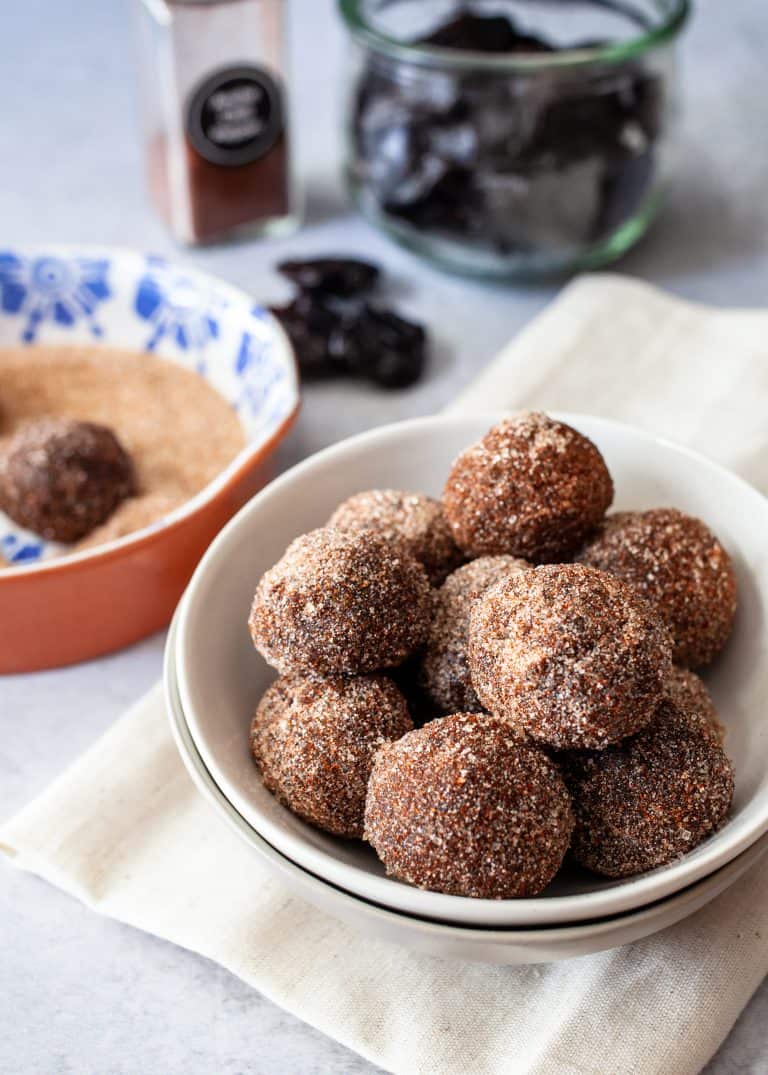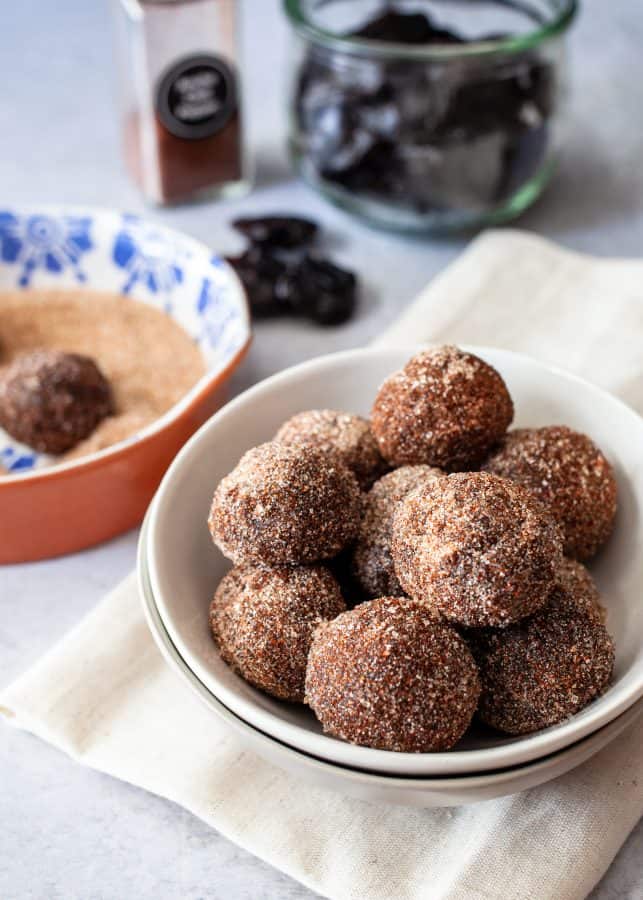 This prune candy will go fast!
The next time you get a craving for a sweet and sour treat, happiness in candy form is only a few minutes away. These are perfect if you're looking for a healthier way to fuel a workout or satisfy your sweet tooth.
And the best thing is, they're completely customizable. Want a little more of that smoky heat? Increase the ancho chili powder in this recipe. Looking for mouth-puckering sour? Up the citric acid. You do you.
Enjoy!
Yield: 24
Sweet and Sour Prune Candy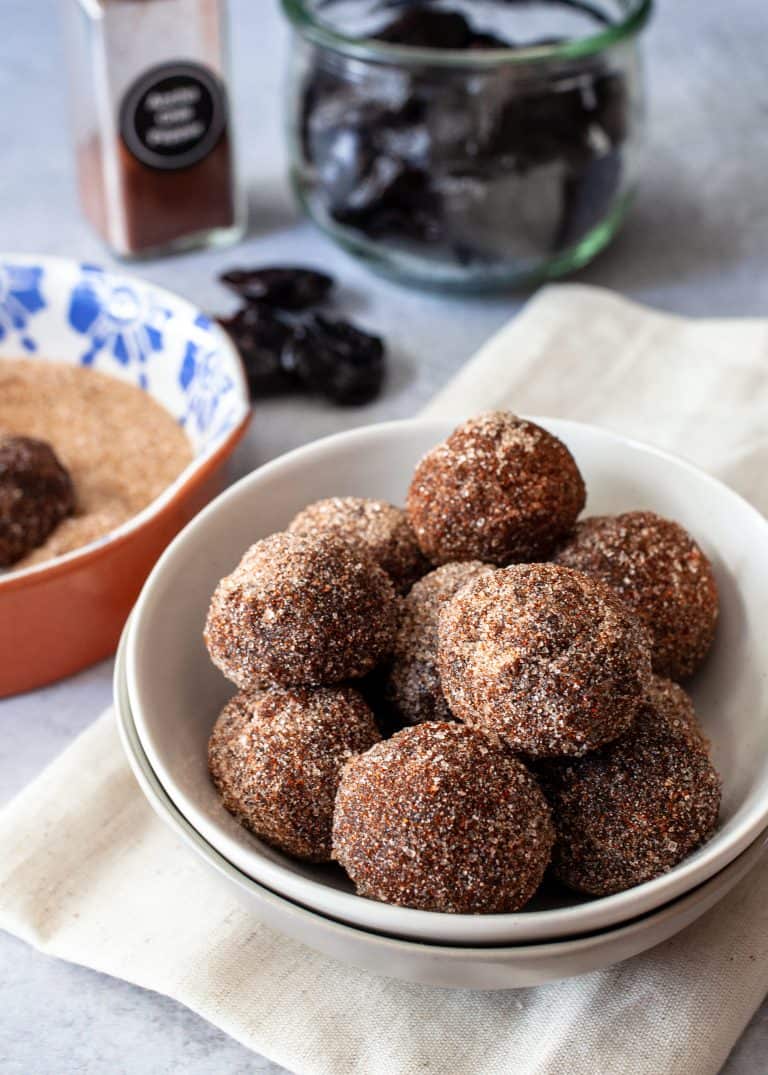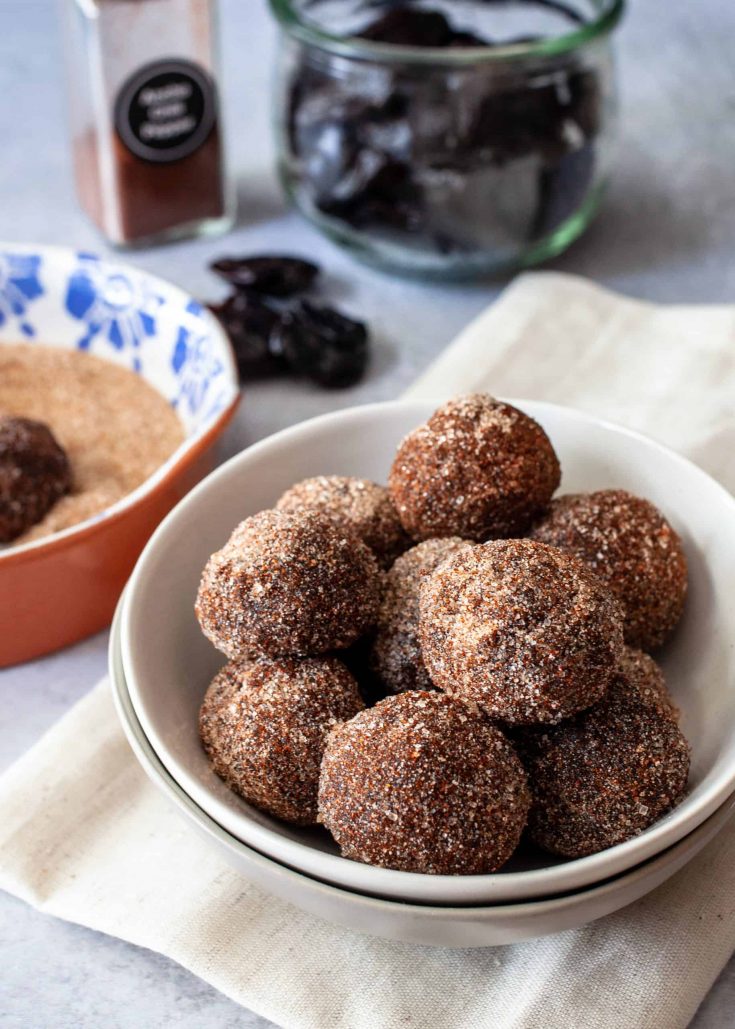 This sweet and sour prune candy draws from natural flavors to create a healthier treat that's sweet, tart, and chewy with a touch of smoky heat.
Additional Time
15 minutes
Ingredients
Prune Candy
1 1/2 cups whole California Prunes
1/2 cup sugar
1/4 teaspoon citric acid
Coating
1/2 cup sugar
2 teaspoons + 1/4 teaspoon citric acid
1 1/2 teaspoons ancho chili powder
Instructions
Combine prunes, sugar, and citric acid in a food processor and process into a paste.
Heat the prune mixture over medium heat in a heavy saucepan. Stir vigorously, and cook for 4 minutes, or until the mixture darkens and becomes thick.
Remove from the heat and spread onto a baking sheet and cool to room temperature.
When cool enough to handle dampen hands and roll 1 tablespoon portions of prune mixture into 24 balls.
Mix together coating ingredients sugar, citric acid, and chili powder. Roll balls in sweet and sour mixture.
Notes
Feel free to adjust the citric acid, sugar, and chili powder coating to taste.
Recommended Products
As an Amazon Associate and member of other affiliate programs, I earn from qualifying purchases.
Nutrition Information:
Yield:
24
Serving Size:
1
Amount Per Serving:
Calories:

59
Total Fat:

0g
Saturated Fat:

0g
Trans Fat:

0g
Unsaturated Fat:

0g
Cholesterol:

0mg
Sodium:

5mg
Carbohydrates:

15g
Fiber:

1g
Sugar:

12g
Protein:

0g