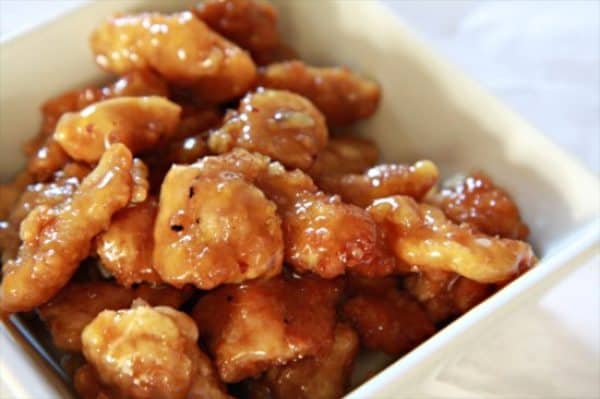 Yesterday as I stood in the kitchen trying to figure out what to make for dinner I wondered to myself, how do those people do it on those shows where they are given random ingredients and are suppose come up with something genius. I think I stood there for a solid 20 minutes looking in the cupboards and staring into the freezer hoping that I would be struck by some ingenious idea. Then I saw the oranges, and it hit me "O-raang Shh-ikun"….that is orange chicken if you can't understand the accent.

I love orange chicken, and I almost always order # 14 Orange Chicken when we order Chinese take out and I wondered to myself if I could make it better at home. This recipe most definitely delivered! Ha ha Chinese food…delivered….get it? Am I a dork?
The sauce is sweet, tangy, there is no lack in orange flavor, and the red pepper flakes give it just a touch of heat. I thought I would dredge the chicken in corn starch instead of flour to keep it light and also in Panko breadcrumbs to give it a little crunch. It was the right call. The chicken came out lightly breaded and still held up a bit of a crunch when tossed in the sauce. Delicious!
Combine corn starch, salt, and pepper. Prepare a bowl with beaten eggs, Panko bread crumbs and another with corn starch. Dip chicken in egg mixture, dredge in cornstarch, then again in the eggs and finally in the Panko bread crumbs, set aside. Heat pan with vegetable oil to 375 degrees, fry chicken in batches until completely cooked.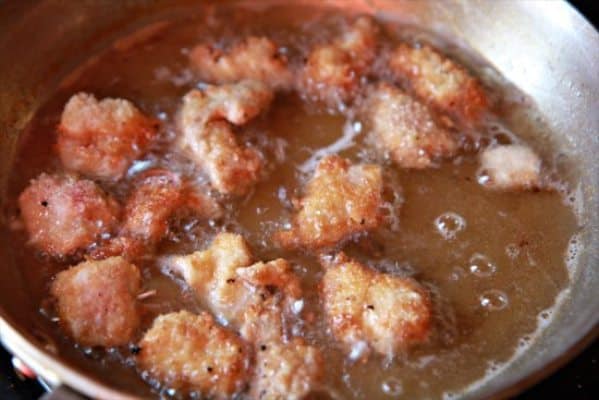 As you finish each batch, drain cooked chicken in a paper towel lined plate.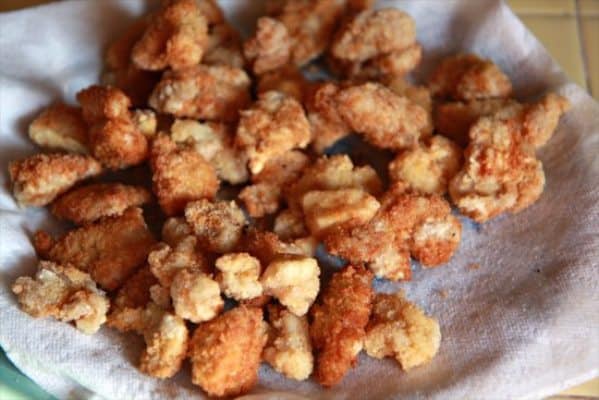 In a large saucepan combine 1 ½ cups water, orange juice, rice vinegar, and soy sauce. Blend well over medium heat for a few minutes. Stir in brown sugar, orange zest, ginger, garlic and red pepper flakes. Bring to a boil.  Combine 3 tablespoons of cornstarch with 1/4 cup of water and mix thoroughly. Slowly stir cornstarch mixture into sauce until it thickens.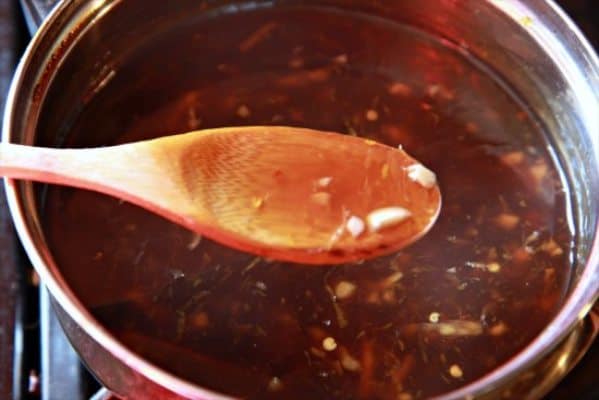 Pour sauce over breaded chicken, and if desired garnish with green onions, which I would have used but I didn't have any.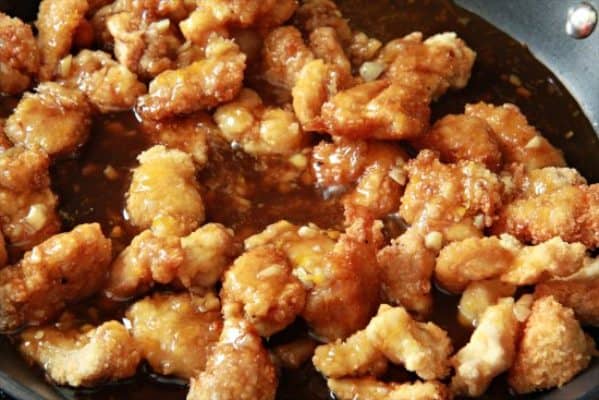 We loved, loved, loved this and I had to refrain totally gorging myself.  At first I wasn't even trying to make something with posting it in mind, I was just trying to make "something" for dinner, but it was so good I had to share it. This is definitely better than takeout! Enjoy!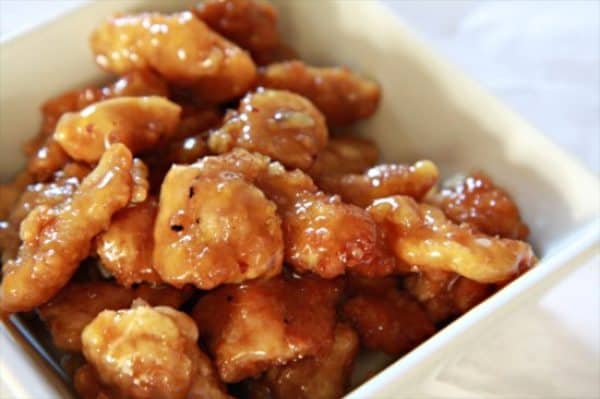 Better Than Takeout Orange Chicken

Ingredients

Chicken

2 lbs boneless skinless chicken breasts or thighs, cut into 1-1/2" cubes

1 1/2 cups corn starch

1 cup panko bread crumbs

2 eggs, beaten

1/4 teaspoon salt

¼ teaspoon pepper

Oil (for frying)

Orange Sauce

1 1/2 cups water

1/4 cup orange juice

1/3 cup rice vinegar

2 1/2 tablespoons soy sauce

1 tablespoon orange zest, grated

1 cup packed brown sugar

1/2 teaspoon ginger root, minced

1/2 teaspoon garlic, minced

2 tablespoons green onion, chopped

1/4 teaspoon red pepper flakes

3 tablespoons cornstarch

2 tablespoons water

Instructions

Combine corn starch, salt, and pepper. Prepare a bowl with beaten eggs, another with panko bread crumbs and another with corn starch. Dip chicken in egg mixture, dredge in cornstarch, then again in the eggs and finally in the panko bread crumbs, set aside. Heat pan with vegetable oil to 375 degrees, fry chicken in batches until completely cooked.

In a large saucepan combine 1 ½ cups water, orange juice, rice vinegar, and soy sauce. Blend well over medium heat for a few minutes. Stir in brown sugar, orange zest, ginger, garlic and red pepper flakes. Bring to a boil.

Combine 3 tablespoons of cornstarch with 1/4 cup of water and mix thoroughly. Slowly stir cornstarch mixture into sauce until it thickens. Pour sauce over breaded chicken, and if desired garnish with green onions.

Notes

Copyright 2012 - All Rights Reserved - TheNoshery.com