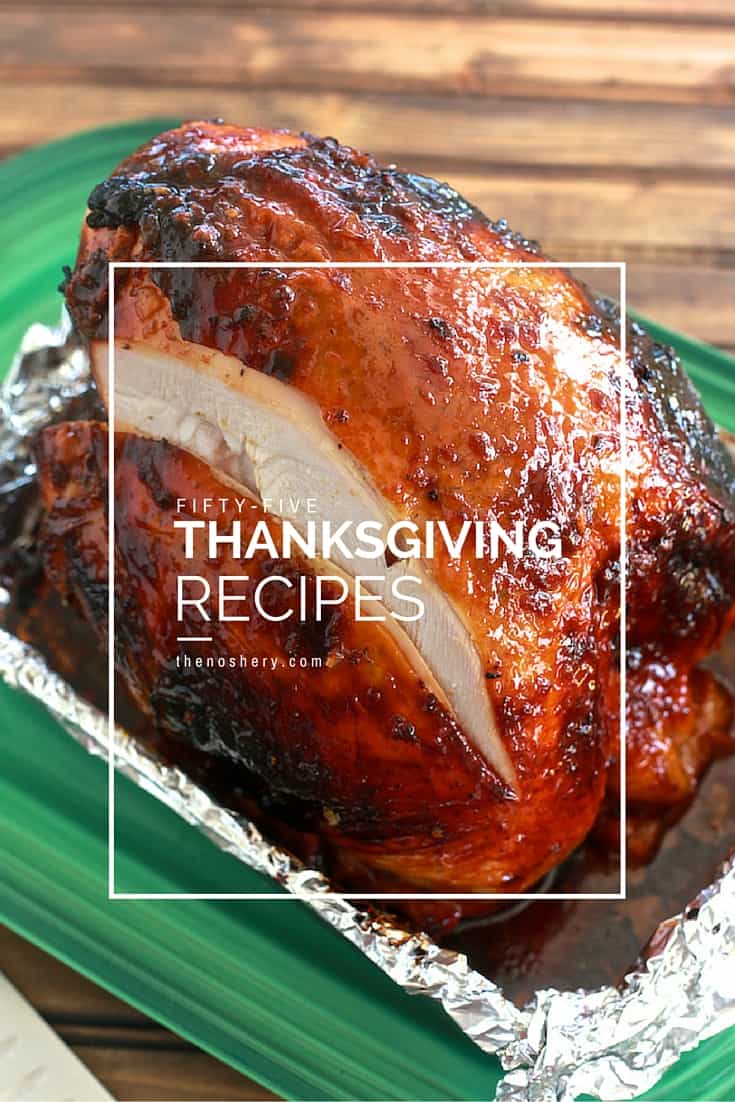 Thanksgiving is fast approaching, which means everyone is on the hunt for great Thanksgiving recipes.  I thought I pull together a sweet line-up of  a few of my own recipes and a bunch of my favorite blogger friends' recipes.  I got it all folks, turkey, gravy, green beans, dressing, sweet potatoes, veggies, rolls and dessert!  I got you covered!
Turkey
Turkey is the centerpiece of a Thanksgiving table, and it keeps on giving with yummy leftovers.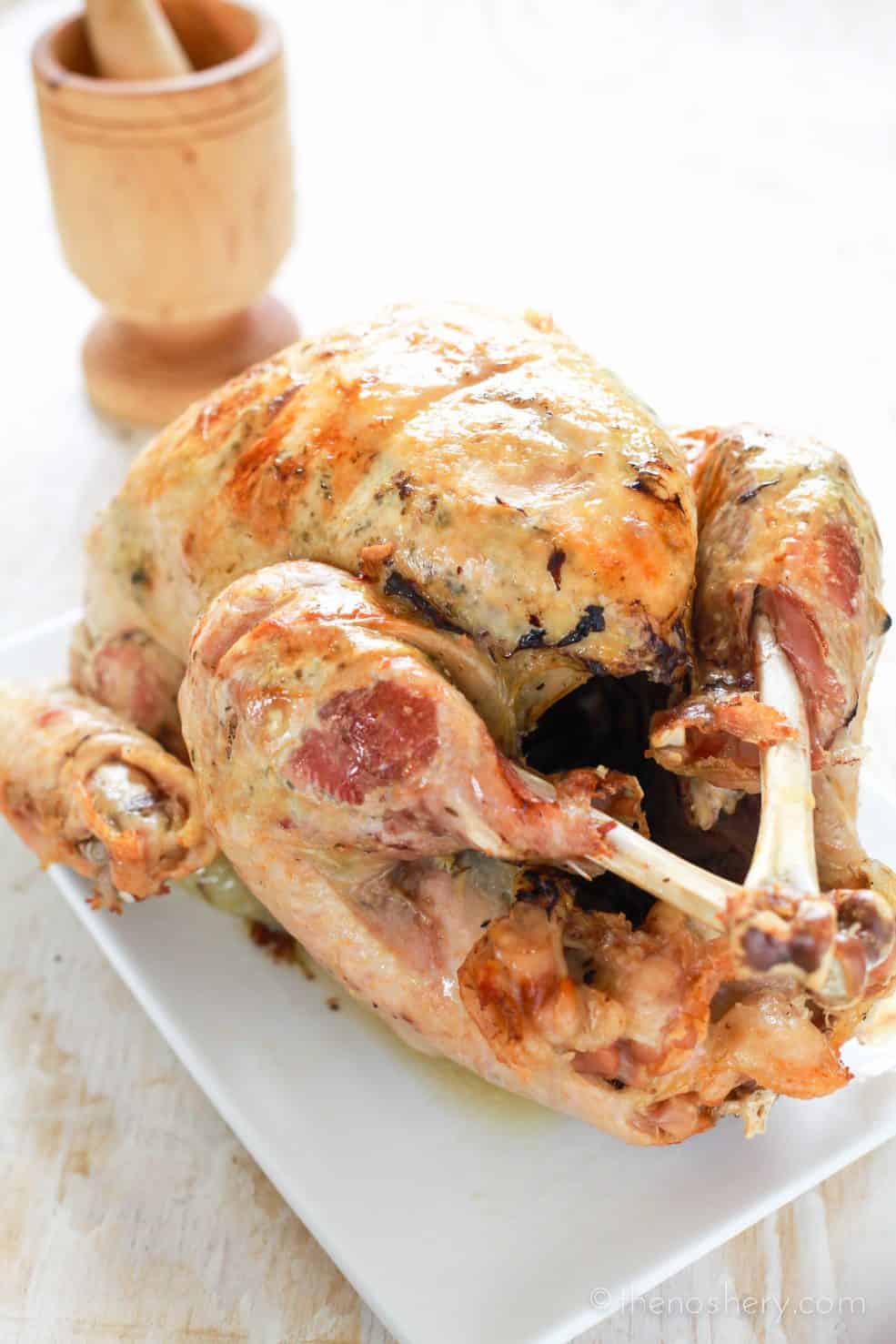 Thanksgiving Turkey: Pavochon, The Noshery
The Ultimate Thanksgiving Turkey, Heather's Dish
Roasted Turkey with Herb Butter and Roasted Shallots, Cookin' Canuck
Spiced Apple Cider Glazed Turkey Breast, The Noshery
Best Way to Roast a Turkey, Simple Bites
Mayonnaise Roasted Turkey, She Wears Many Hats
Gravy
Who doesn't like a good gravy?  I love gravy on my potatoes, and I love to dip my rolls in gravy.  You have to love gravy, I mean come on! It's meat sauce!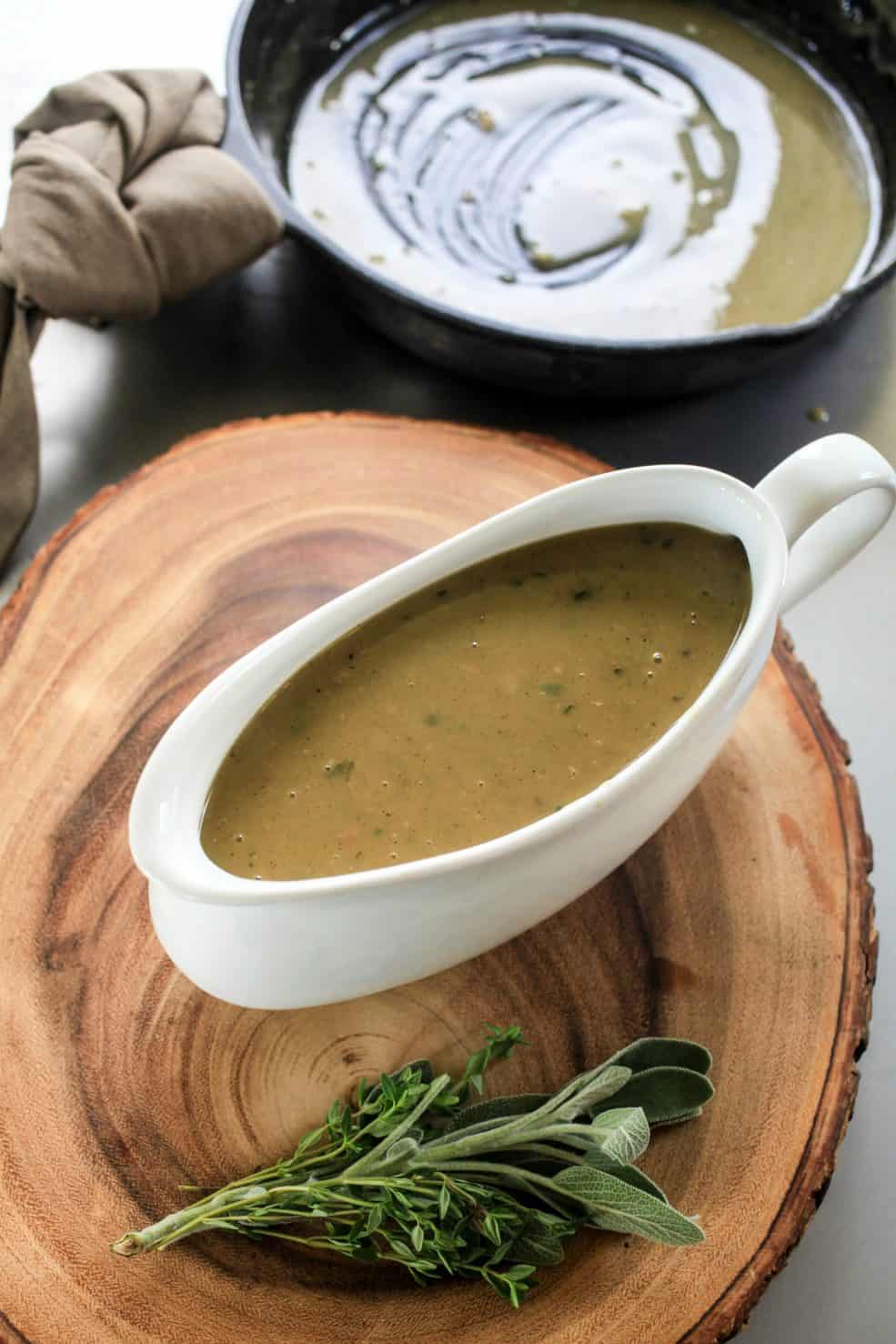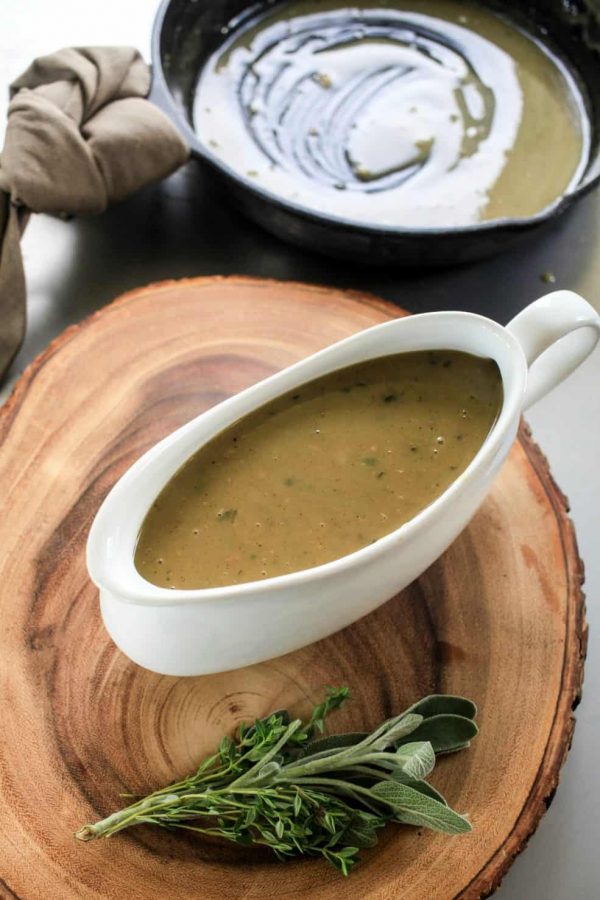 Thanksgiving Gravy, The Noshery
How to Make Turkey  Gravy, Cookin' Canuck
Wild Mushroom Gravy, Oh My Veggies
Homemade Turkey Gravy, What's Gabby Cooking
Dressing
Call it dressing or call it stuffing, what matters is that you call it delicious. I don't know what's your favorite part of Thanksgiving dinner, but mine is the dressing.  I can eat dressing all day long.

My Mami's Dressing, The Noshery
Sour Dough Stuffing with Mushrooms, Apples & Sage, Two Peas and Their Pod
Spicy Chorizo Cornbread Sage Dressing, Boulder Locavore
Cornbread Dressing with Pancetta and Cranberries, Can You Stay for Dinner
Savory Bread Pudding, The Noshery
Potatoes
You can't have Thanksgiving dinner without the mashed potatoes.  These recipes give the traditional mashed potato a little twist, in case you're looking to change it up a bit.

Fingerling Potatoes with Lemon Dill Aioli, The Noshery
Brown Butter Mashed Potatoes, Taste and Tell
Super Creamy Mashed Potatoes, Farmgirl Gourmet
Cheddar Mashed Potatoes with Bacon and Apples, Sarah's Cucina Bella
Roasted Garlic Mashed Potatoes, Jelly Toast
Sweet Potatoes
I got links for a traditional sweet potato with the sweet crumble topping and some not so traditional like sweet potato gnocchi.

Rosemary & Havarti Sweet Potato Torte, The Noshery
Roasted Sweet Potato Salad with Warm Bacon Apple Cider Dressing, The Noshery
Apple Cider Glazed Sweet Potatoes, Oh My Veggies
Grandma's Sweet Potato Casserole, Merry Gourmet
Ray's Sweet Potato Casserole, Country Cleaver
Green Beans
Creamy, roasted or wrapped in bacon, fresh green beans are a must have side for Thanksgiving.

Green Beans with Walnuts and Balsamic, Healthy Seasonal Recipes
Roasted Green Beans and Mushrooms with Walnuts, Oh My Veggies
Creamy Green Beans, The Noshery
Bacon Wrapped Roasted Green Beans, Buns in My Oven
Fresh Green Bean Casserole, Brown Eyed Baker
Veggies
Hey, green beans you're not the only veggies on the table, make room for some more amazing veggie sides!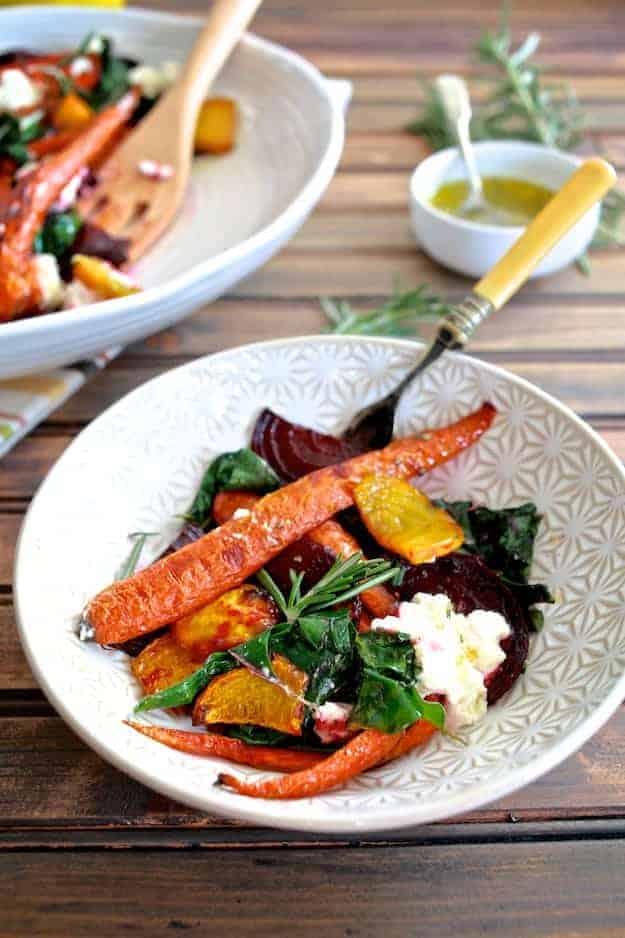 Roasted Beets and Carrots Salad with Buratta, The Noshery
Brussels Sprout Hash with Caramelized Shallots, The Noshery
Roasted Parsnips with Thyme, Foodness Gracious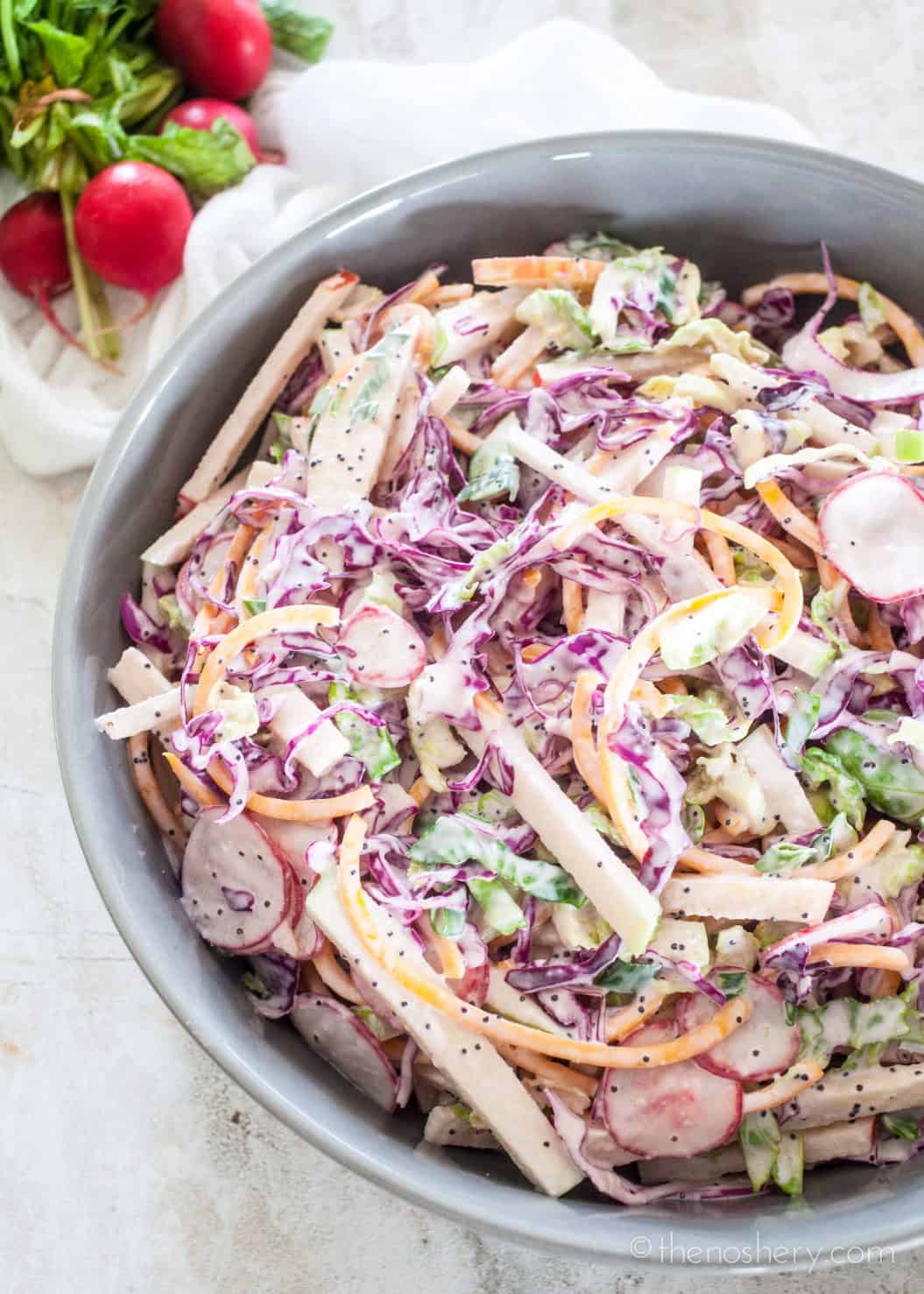 Autumn Brussels Sprout and Apple Slaw, The Noshery
Roasted Butternut Squash and Apples, Happy Food Healthy Life
Mac and Cheese
Creamy and comforting mac & cheese, who doesn't want some of that?!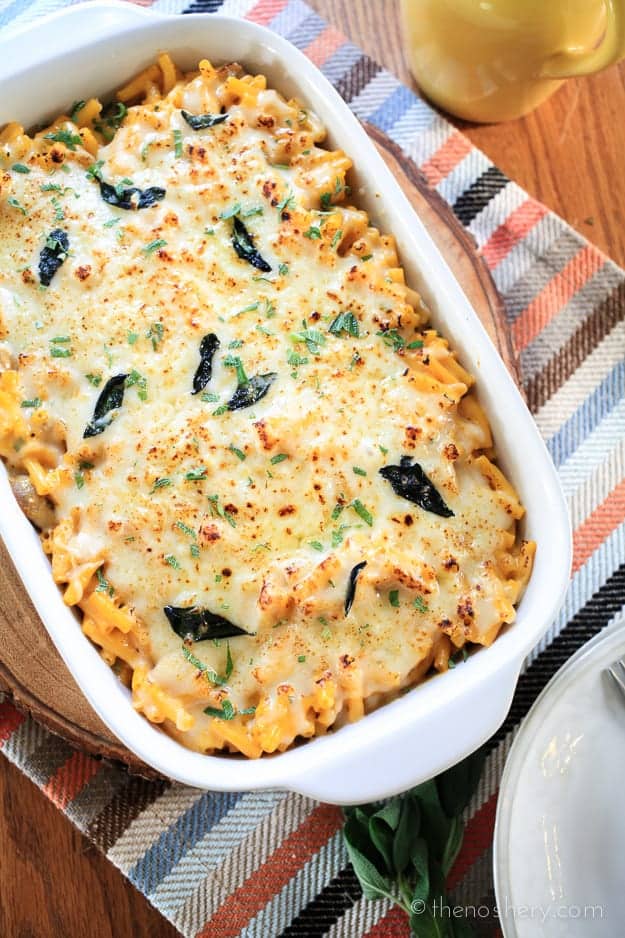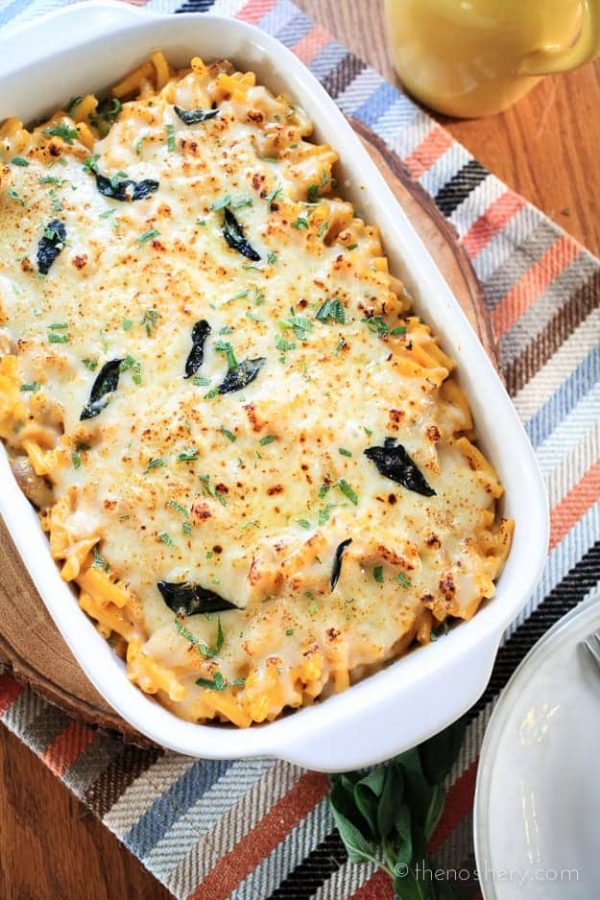 Easy Pumpkin and Sage Mac & Cheese, The Noshery
Acorn Squash Mac & Cheese, Chocolate, and Carrots
Smokey White Cheddar Mac & Cheese with Leeks, An Edible Mosaic
Healthy Baked Mac and Cheese with Pumpkin, The Lemon Bowl
Cranberry Sauce
Cranberry sauce, will you marry me?  Because I love you!  Especially all over my turkey and in my turkey sandwich!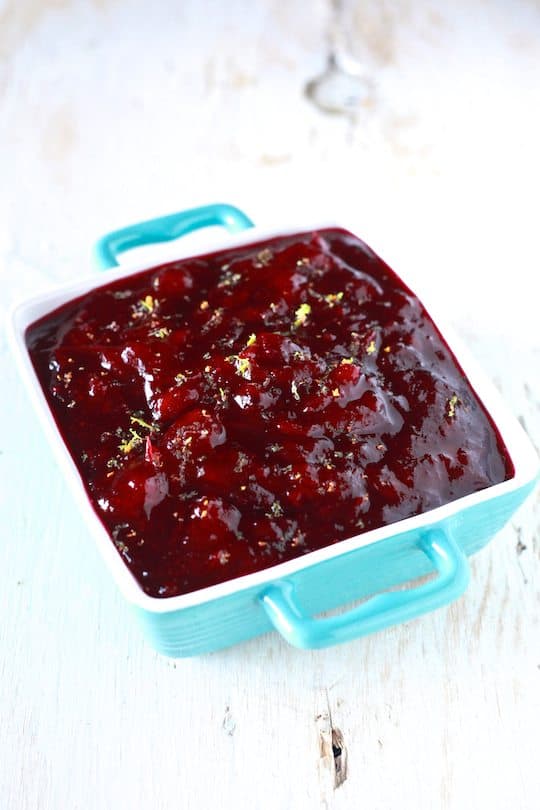 Homemade Cranberry Sauce, The Noshery
Ginger Orange Cranberry Sauce, Oh My Veggies
Orange Bourbon Cranberry Sauce , Give Me Some Oven
Cranberry Relish, Jelly Toast
Chipotle Lime Cranberry Sauce, All Day I Dream About Food
Bread Rolls
I got some buns for you to butter or dip in gravy. He he!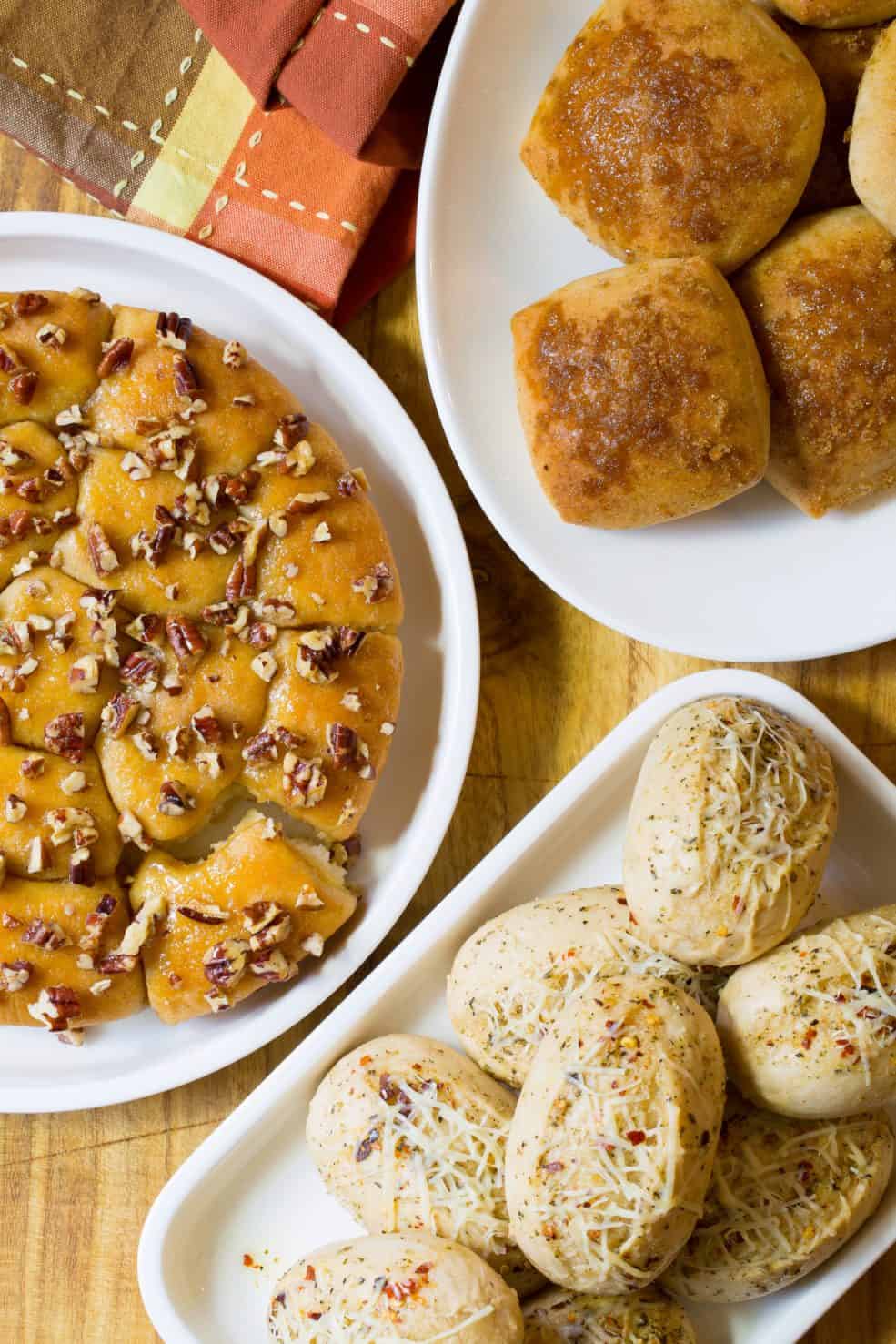 Elevating Dinner Rolls, The Pioneer Woman
Potato Rosemary Rolls, Two Peas and Their Pod
Sweet Potato Biscuits, The Noshery
Honey Potato Rolls, Foodie with Family
Garlic and Herb Dinner Rolls, Baked by Rachel
Desserts
Before you sit down, loosen your waistband and watch a football game you have got to have a piece of dessert or two.

Black-Bottom Maple Pumpkin Pie, Simple Bites
Sweet Potato Buttermilk Pie, The Novice Chef
Flan de Calabaza (Pumpkin Flan), The Noshery
Sweet Potato Pie with Marshmellow Meringue, The Noshery
Persimmon and Pear Big Crumb Ginger Crumble, The Noshery
Caramel Spice Pumpkin Pie, Eat the Love
There you have it!  55 Thanksgiving recipes to fill your Thanksgiving table. I hope it's a happy and wonderful Thanksgiving surrounded by friends and family. Also, that everyone has big full bellies and long tryptophan-induced naps.