Cranberry Sauce | I remember as a kid my mother would always toss a trusty can off cranberry sauce in the shopping cart when doing the Thanksgiving dinner shopping. She was always sure to grab the whole berry cranberry sauce not the jellied.
Then suddenly one year I was around 10 years old and she decided to grab a bag of fresh cranberries instead. I was shocked, a little confused, and yet very excited. I thought to myself, "We can make cranberry sauce?" And to my surprise, we made our own cranberry sauce and continued to do so every Thanksgiving after.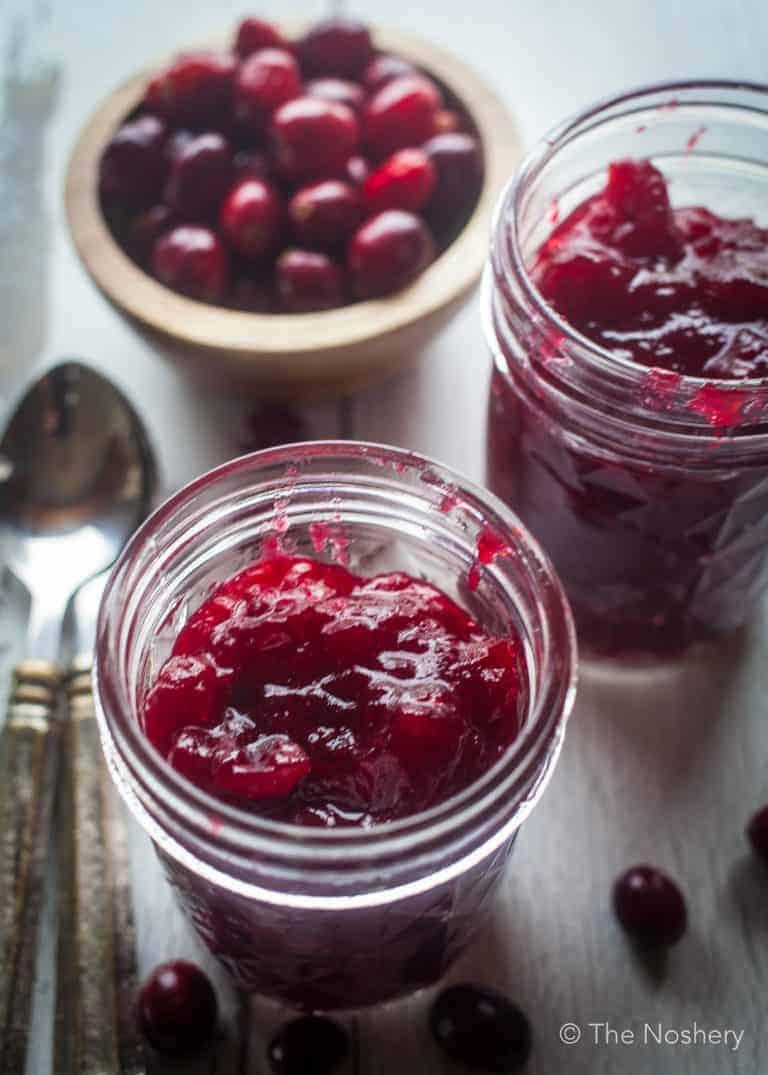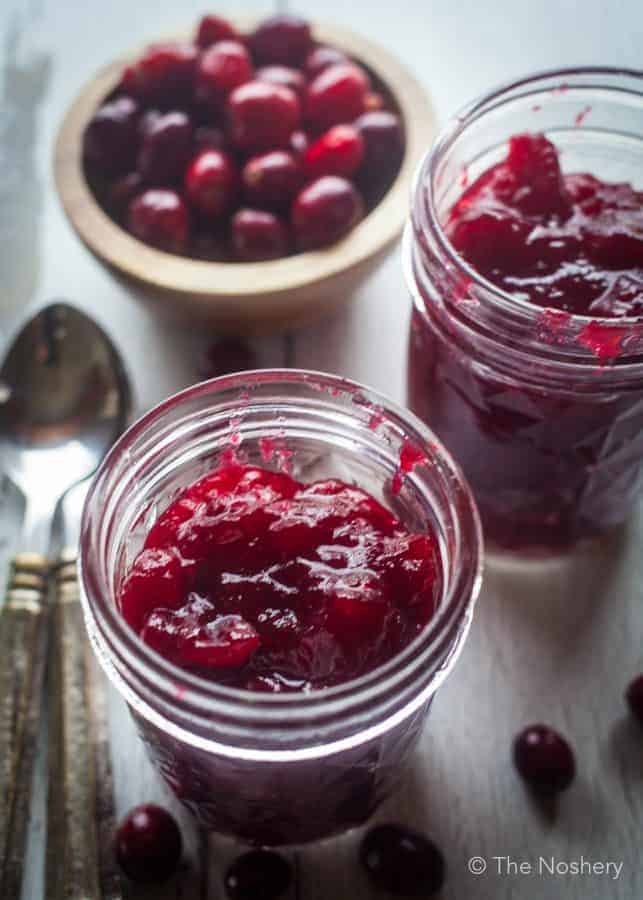 Why Make Homemade Cranberry Sauce
Some years we would keep it simple with just cranberries, sugar, and water. Then in other years we would get crazy and add spices, orange, ginger, or other fruits. Cranberry sauce is insanely easy to make and even easier to customize. The flavor and texture of homemade cranberry sauce are simply superior to canned.
Whenever I attend a Thanksgiving dinner as a guest I love to offer to bring homemade cranberry sauce. It's that one item that's easy to make but still impresses your host.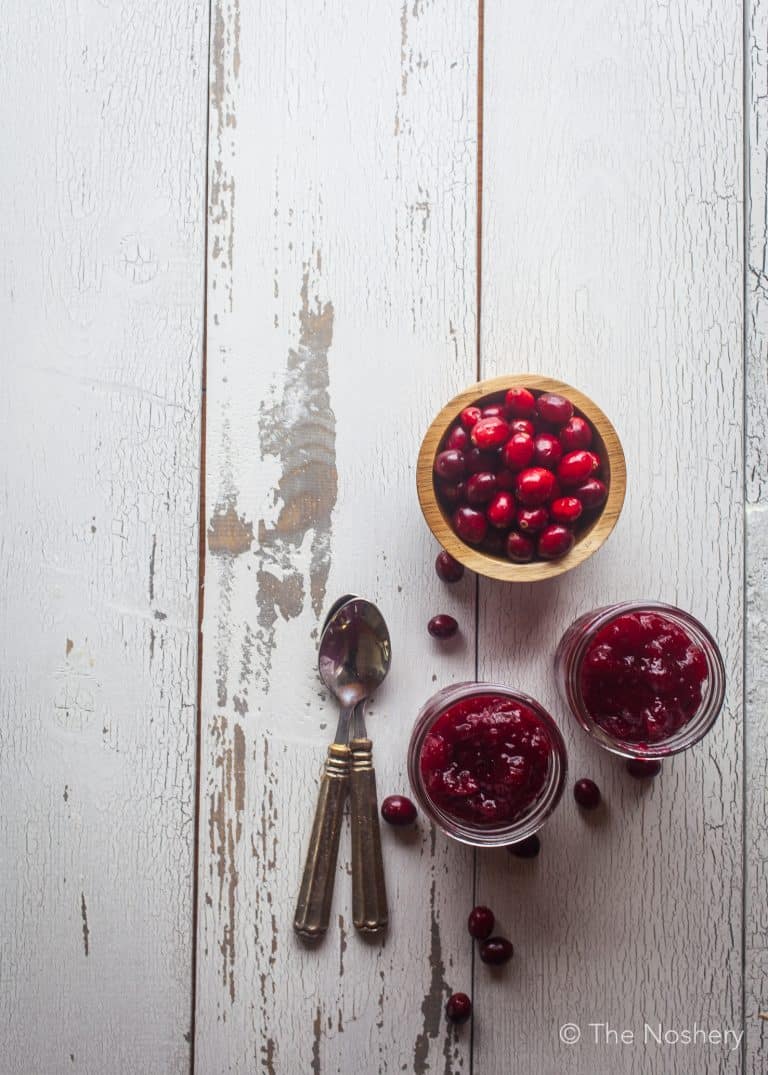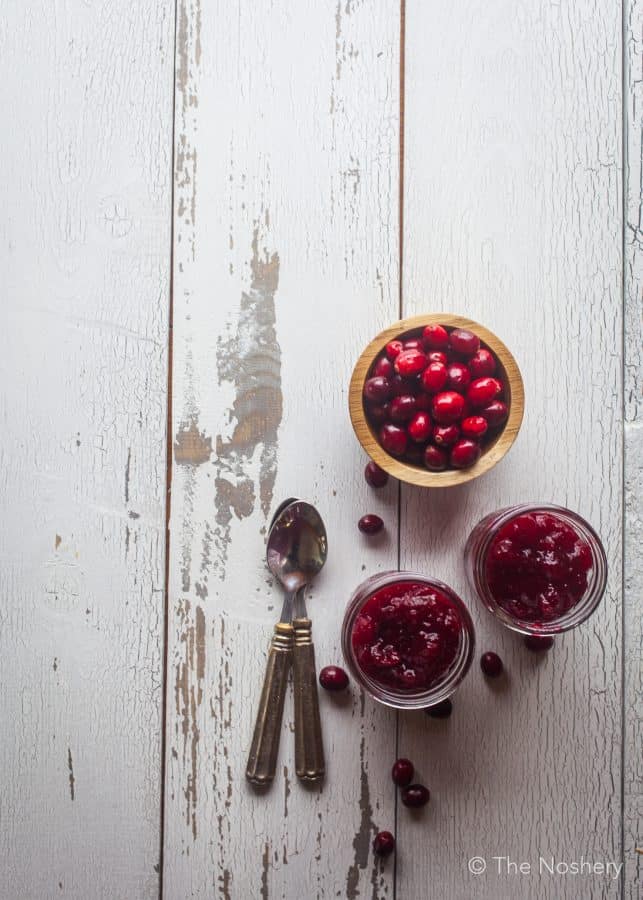 Can I Use Frozen Cranberries?
Absolutely! Of course, fresh cranberries are found in abundance as we get closer to Thanksgiving and into Christmas. But, frozen can be found year-round in most grocery stores. They are just as good as fresh and are prepared exactly the same way.
Sometimes I like to make a batch of cranberry sauce in the summer to serve over grilled brats. Trust me it's delicious.
How to make Cranberry Sauce
Cranberry is incredibly simple and a great beginner Thanksgiving dish. All you need to do it combine all the ingredients in a sauce pot, bring it to a boil, lower to a simmer, and let it continue to simmer until the berries have burst and sauce thickens. The sauce will continue to thicken as it cools.
It takes all of 10 to 20 minutes depending on whether you have made any additions to the sauce.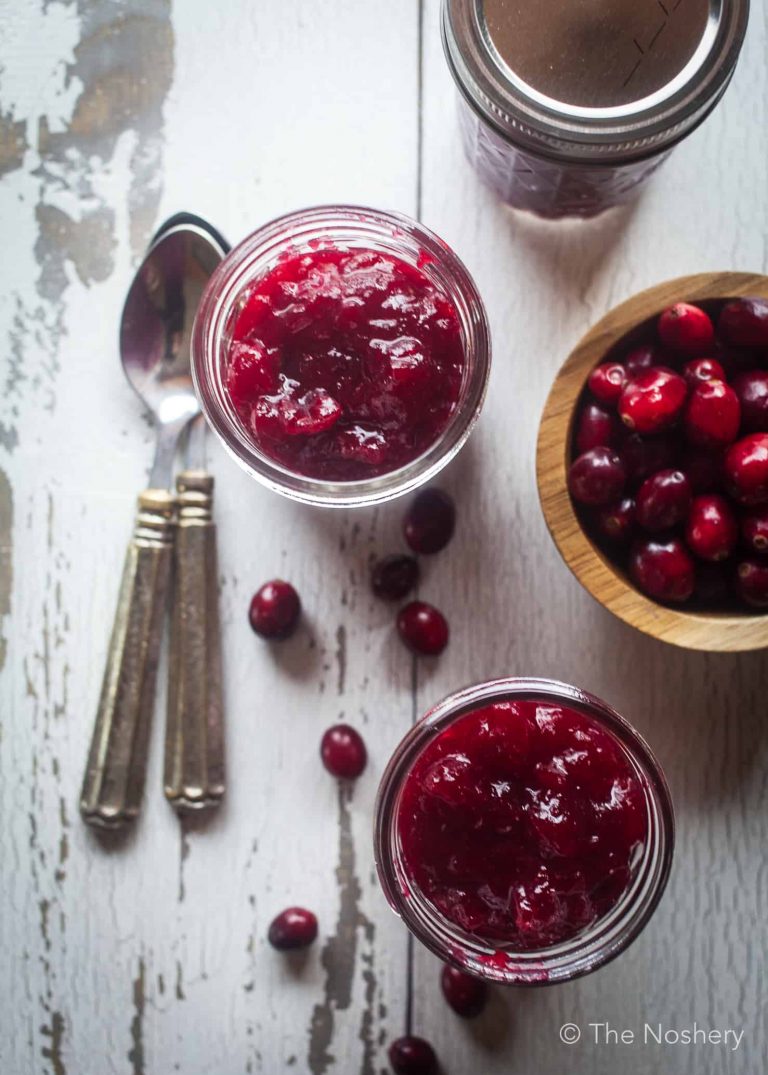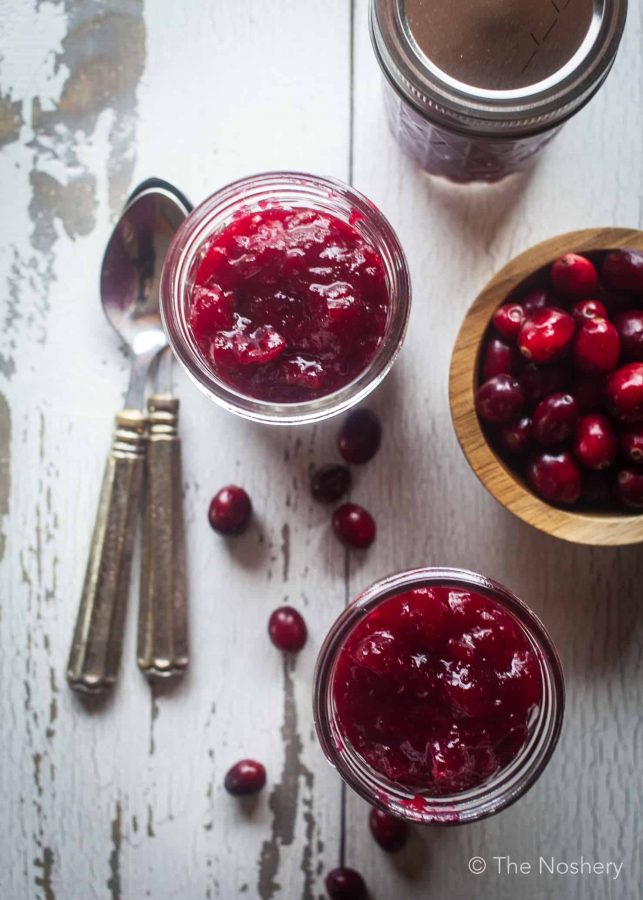 Homemade Cranberry Sauce Recipe Ingredients
1 (12-oz) bag fresh or frozen cranberries
1 tsp cinnamon
1/4 tsp cloves
1/2 tsp nutmeg
1 cup sugar
1/2 cup fresh orange juice
1 cup water
How to Customize Cranberry Sauce
Simple cranberry sauce is delicious, but you can easily change it up by just adding a few complimentary ingredients, many of which are probably already sitting around your kitchen. The easiest way to customize cranberry sauce is by adding in spiced, fruits, or even aromatics like shallot or garlic. Trust me if you are a fan of savory and sweet the addition of a shallot is quite satisfying.
spices: star anise, cloves, juniper berries, cardamom
herbs: rosemary, ginger, thyme
fruit: apple, pear, blueberries, raisins, currants, pomegranate
peppers: jalapeño or if you're brave habanero
aromatics: shallot, garlic, onion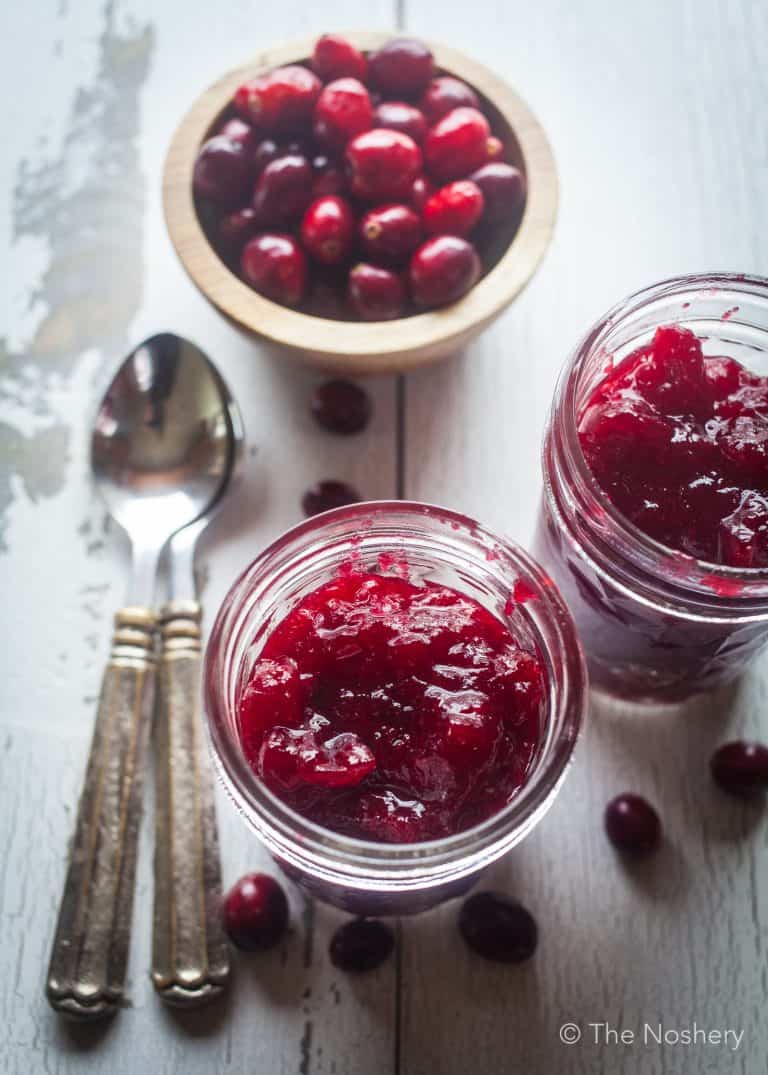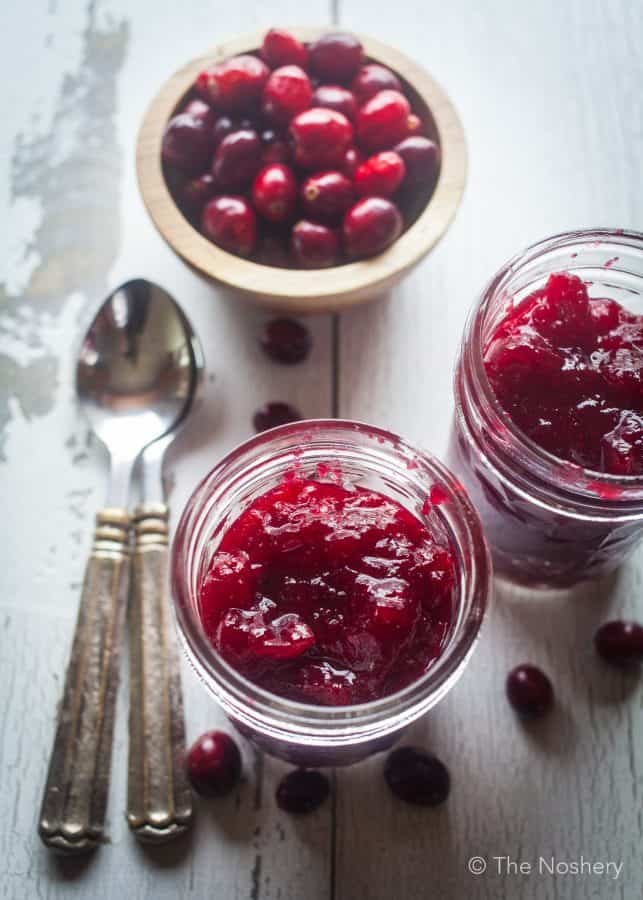 Can I Make Cranberry Sauce Ahead of Time?
Yup! Cranberry sauce holds beautifully. I have made mine up to a week in advance and stored in an airtight container in the refrigerator until ready to use. The flavors will continue to melt and develop during this time.
Take the sauce out of the refrigerate at least 30 minutes before serving to allow it to come to room temperature.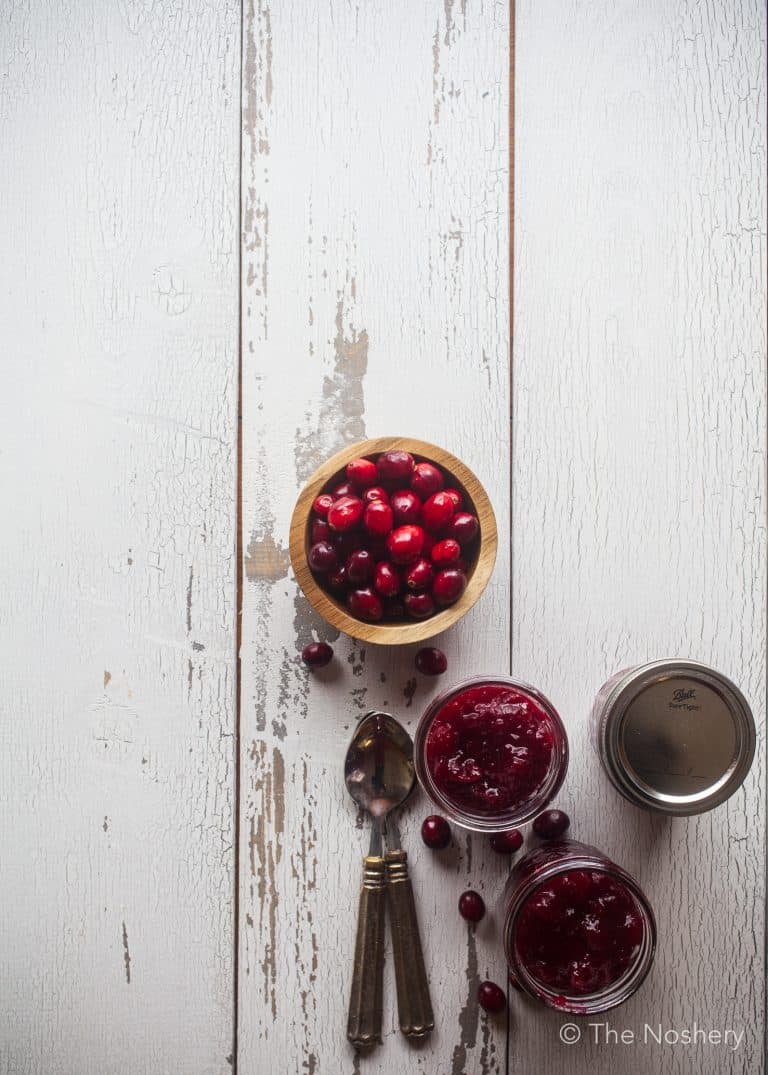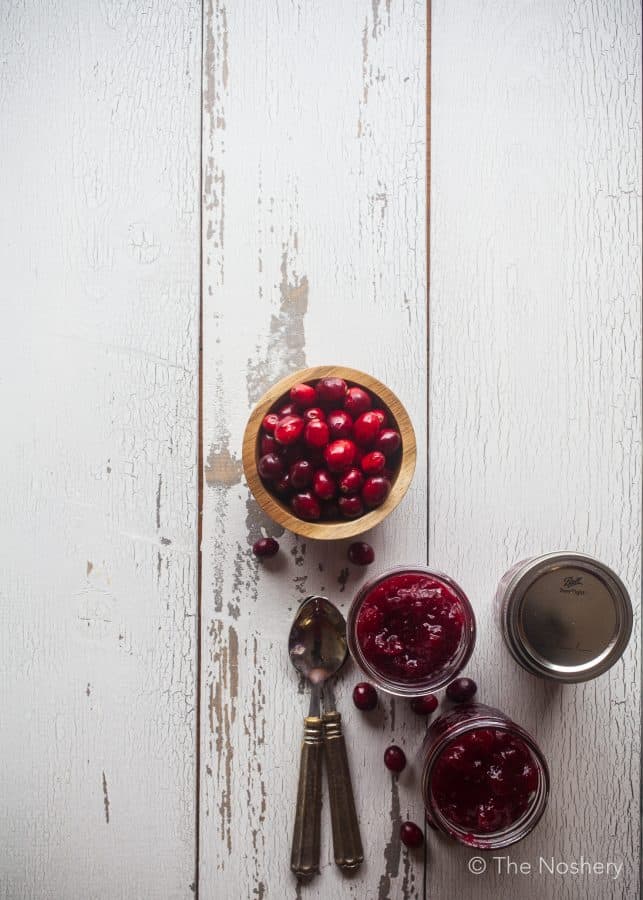 Many times the cranberry sauce is an afterthought. Which is understandable, with everything going on Thanksgiving day it's easy to just pop open a can and serve. But, I absolutely love homemade cranberry sauce!
There is just something completely harmonious about the combination of savory dishes with sweet and tart cranberry sauce. It makes me happy! I promise if you make homemade cranberry sauce you will never dismiss it or pass it by again.
If you are looking for more Thanksgiving recipes visit my fall recipe collection. I got everything from the most amazing Thanksgiving turkey to pumpkin flan.
more Thanksgiving love
Yield: 2 cups
Homemade Spiced Cranberry Sauce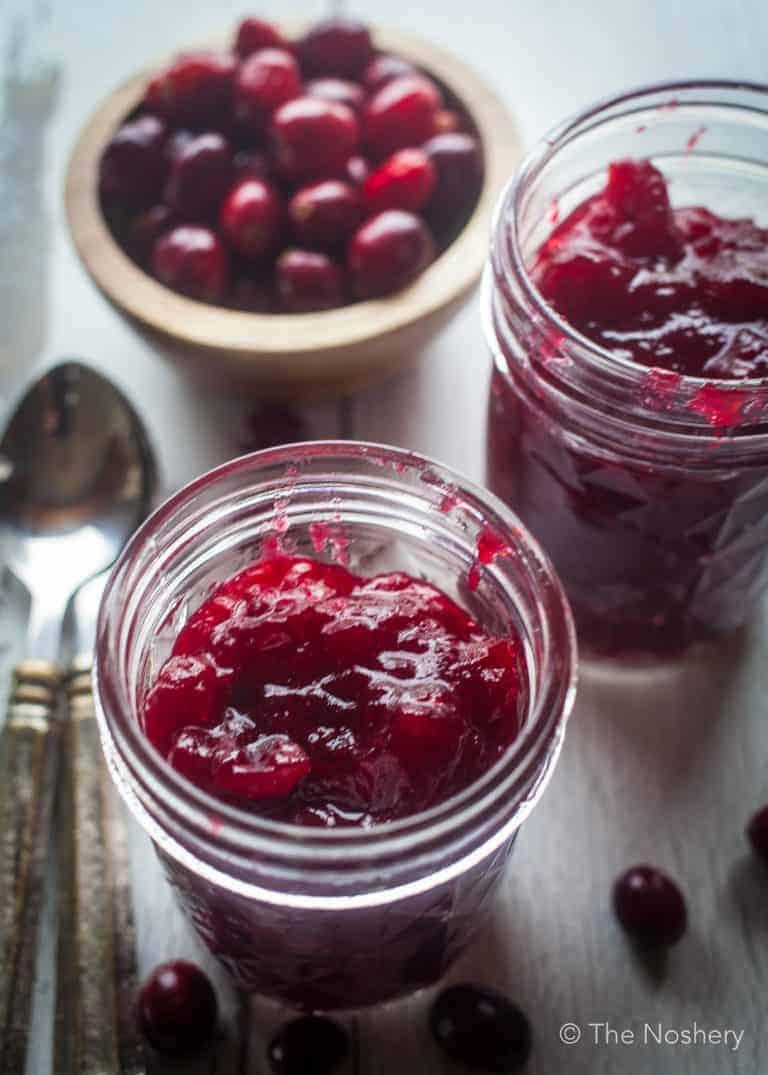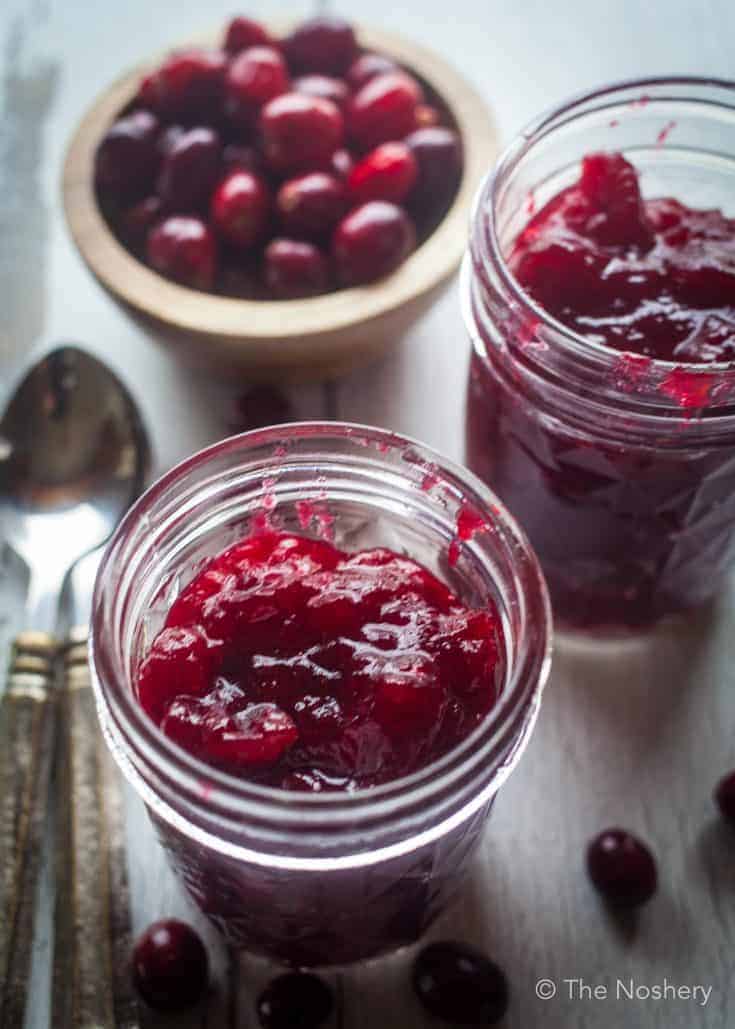 Homemade cranberry sauce is easier then you think. This cranberry sauce has a little extra holiday zest with the addition of orange and warm spices.
Ingredients
1 (12-oz) bag fresh or frozen cranberries (not thawed; 3 1/2 cups)
1 tsp cinnamon
1/4 tsp cloves
1/2 tsp nutmeg
1 cup sugar
1/2 cup fresh orange juice
1 cup water
Optional add-ins:
1 cup of raisins or currants
1 pint of blueberries, raspberries or blackberries
1 apple or pear, peeled and diced
1 tablespoon minced ginger
1 - 2 jalapeño peppers, seeded and minced
1/2 cup roughly chopped nuts
Instructions
Bring all ingredients to a boil in a 2-quart heavy saucepan over moderate heat, stirring occasionally. At this point you can also add any of the optional "add-ins".
Reduce heat and simmer, uncovered, stirring occasionally, until slightly thickened, about 20 minutes (sauce will continue to thicken as it cools)
Recommended Products
As an Amazon Associate and member of other affiliate programs, I earn from qualifying purchases.