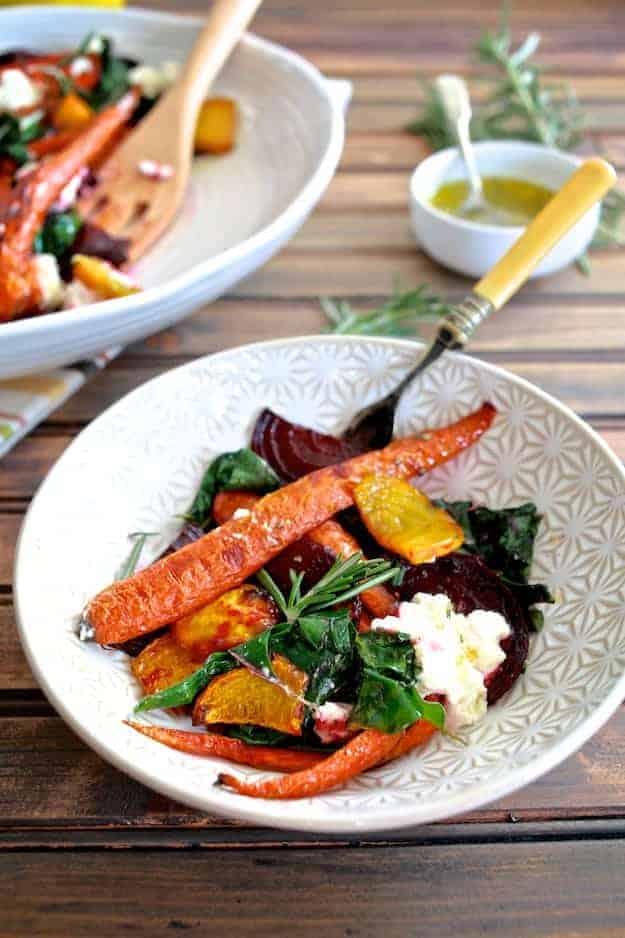 A deep freeze can really put a person in a deep funk. We've been
living in our little camper
for close to three months now, and this week was the first time that I seriously considered packing up and moving into a hotel room. It was cold! I mean stinking cold, and I had a hard time finding relief. Our little space heater wasn't cutting it anymore and we suspect we may have a propane leak so we had to shut off the tanks until we can get it sorted out. The temperatures here in DFW dropped down to 12 degrees at one point. It was nuts, and my toes were cold.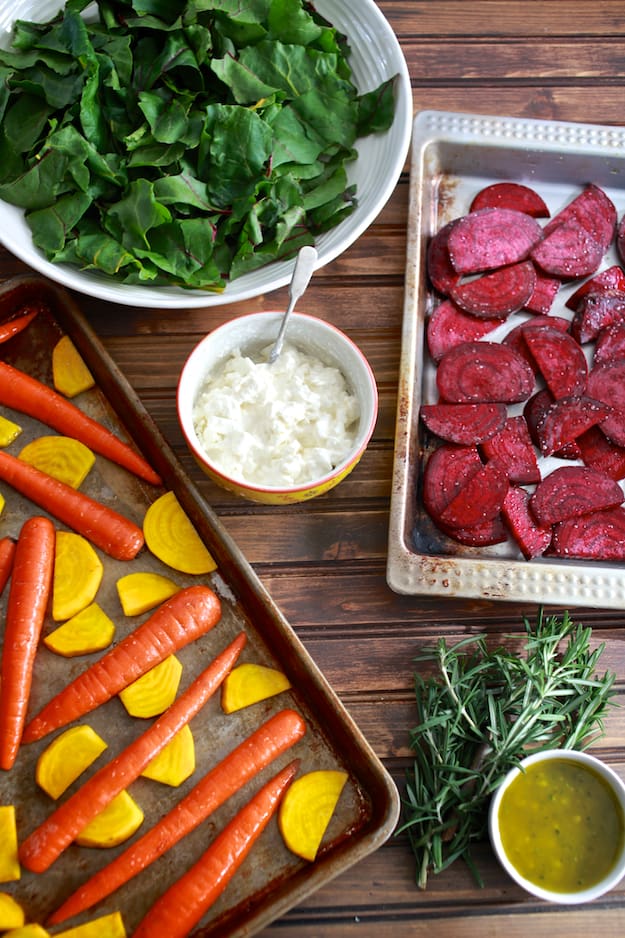 One morning I was determined to get myself out from under the covers and moving. I had dreams of braising some beautiful meat and when I went to turn the faucet on the hose outside was frozen. UGH! I live in Texas for goodness sakes! I took a deep breath and started to crawl back into bed with my laptop.  But, before I took myself and my 14 layers of clothes back under my very warm down comforter. By the way, thank you waterfowl for your wonderful feathers! I decided to get it together, get dressed and go to my happy place…the grocery store.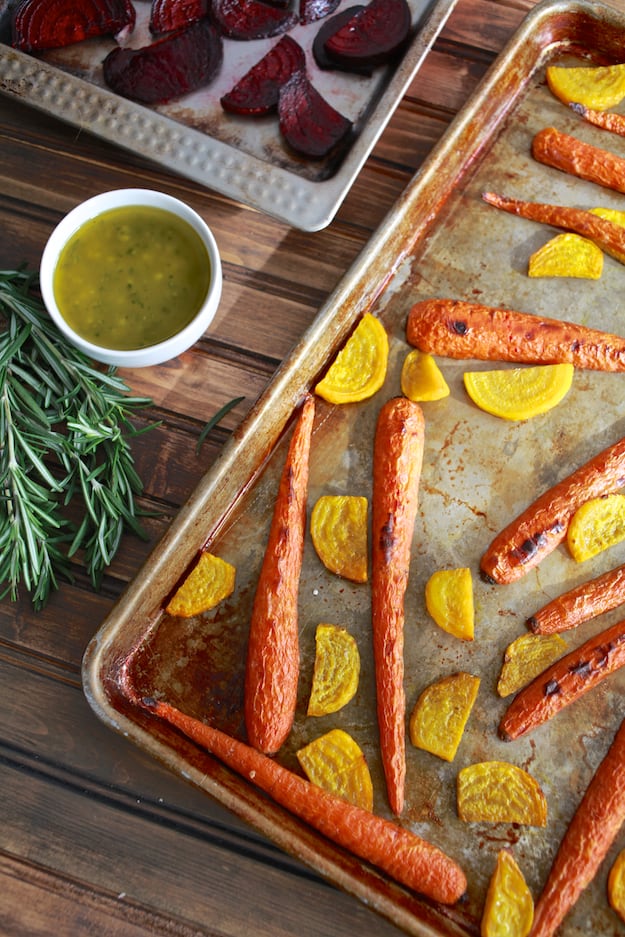 Some women get in a funk and go shoe shopping. I go grocery shopping. Not because I want to eat my feelings but, because it makes me happy to look at produce and meats and think of all the wonderful things I can do with them. While I was at the store I, came across some beautiful organic gold and red beets and a tub of creamy burrata. And, it occurred to me that even though the produce selection can be scarce in the winter there is still some beautiful and colorful options.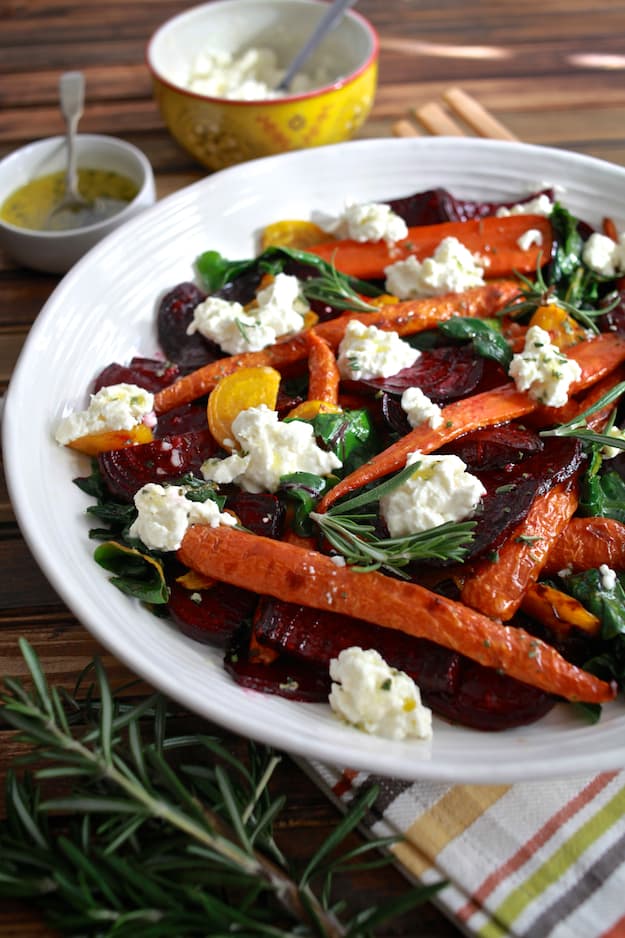 With all the cold, dry air and a serious case of static cling I really needed a happy dish. Something beautiful to look as well as eat. I wanted something green and colorful in my current world of brown and dreary.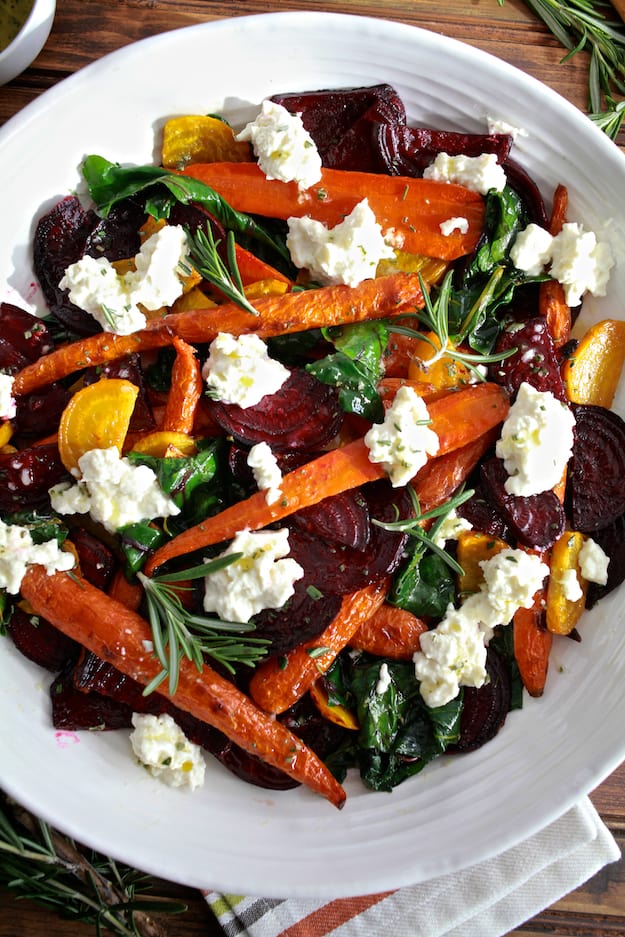 I grabbed those beets and burrata like I was a beet burglar. I also grabbed some carrots and fresh rosemary. I was going to make a happy plate dog-gone-it!
When I arrived home to my immense joy a brand new space heater was waiting for me. My husband in a grand romantic gesture had ordered it online and had it delivered as a surprise. I could have cried with joy!! A special thanks to the reader who recommended the Mica panel heater!!! You are my hero, and my toasty toes thank you!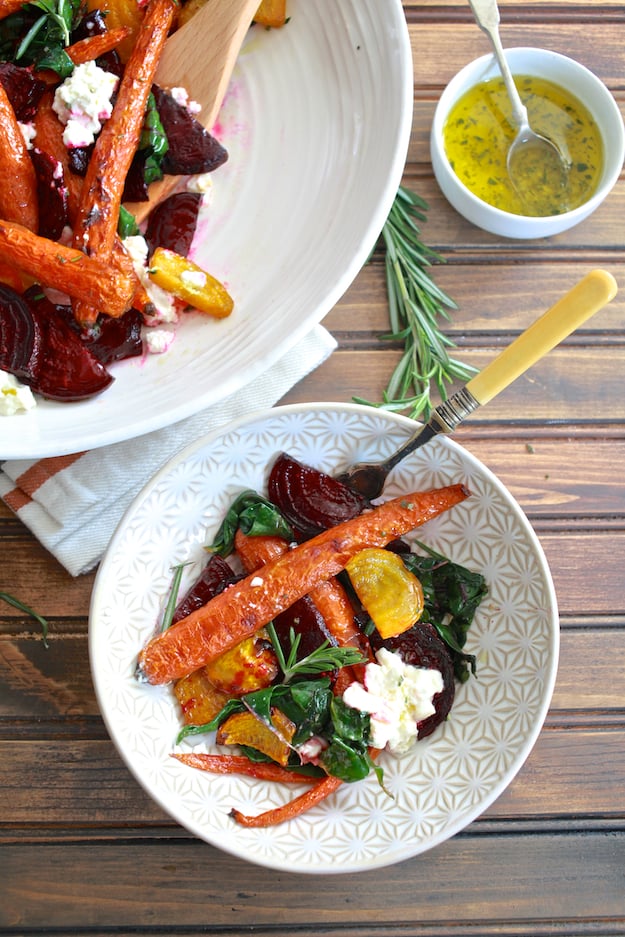 With new space heater on full throttle and beautiful beets in hand, I went on a little cooking getaway. I took my time slicing my vegetables, cleaning the greens and seasoning the vinaigrette. I wanted to make sure everything was just right and to take as much time in my happy space.
I got just what I wanted a bright and beautiful vegetable dish. I made sure to roast the beets until they were sweet with crunchy edges. I quickly sautéed the greens until they were bright green and just starting to wilt. It was important to me that they still have a bit of bite and a lot of bright colors. The burrata was a perfect complement to the sweet jeweled beets. It just goes to show that even in the dreary winter there is still color to be found.
Peace out from a toasty 71 degrees. 😀

Roasted Beets and Carrots Salad with Burrata
Roasted beets and carrots with sautéed beet greens tossed with honey rosemary vinaigrette and topped with buratta.
Ingredients
3 red beets with tops
3 golden beets with tops
6 carrots, halved lengthwise
olive oil
salt to taste
Dressing
3 tablespoons olive oil
2 tablespoons white wine vinegar
1 tablespoon honey
1 garlic clove, crushed
1 teaspoon minced rosemary
salt to taste
Instructions
Heat oven to 400 degrees.
Cut the tops of the beets, reserving the beet greens. Scrub the beets clean, half and slice. Clean ribs off the beet greens and tear the greens into pieces. Set aside. Keep the red beets separate from the rest of the vegetables if you don't want the colors to bleed. Toss beets and carrots in olive oil with salt. Spread in one layer on sheet pan. Again keeping red beets separate from the rest of the vegetables if if you don't want the colors to bleed. Roast in the oven for 30 minutes our until tender and browned.
Combine dressing ingredients and whisk until well combined.
Right before the vegetable are read from the oven heat a skillet over medium-high heat with a drizzle of olive oil. Quickly sauté the beet greens, about 2 minutes or until lightly wilted. Transfer to platter. Top with roasted vegetable, burrata and drizzle with dressing. Garnish with fresh rosemary.
5