I have reentered regular life. After a month of commitments and travel, I am home and ready to continued with my regularly scheduled life.  One thing I am really excited about it is to be able to take my time in the kitchen.
Sunday | Soba Noodle Salad with Teriyaki Dressing | I LOVE cold noodle salads! This salad is cool, refreshing and full of crisp pickled vegetables. It's a perfect dish for the warm temperatures ahead. This would be perfect paired with grilled salmon.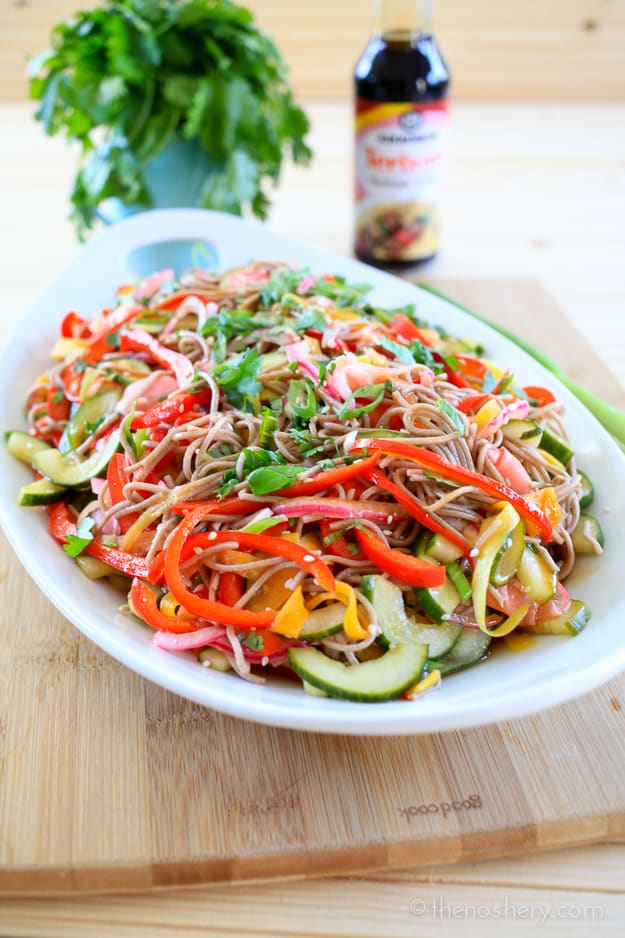 Monday | Spicy Chorizo Burger with Pimento Cheese | I will go weak in the knees for a good burger.  I going to make some of these chorizo and beef patties over the weekend and have them ready to toss on the grill.  You can make your own homemade pimento cheese or use store bought but don't skip the pimento cheese!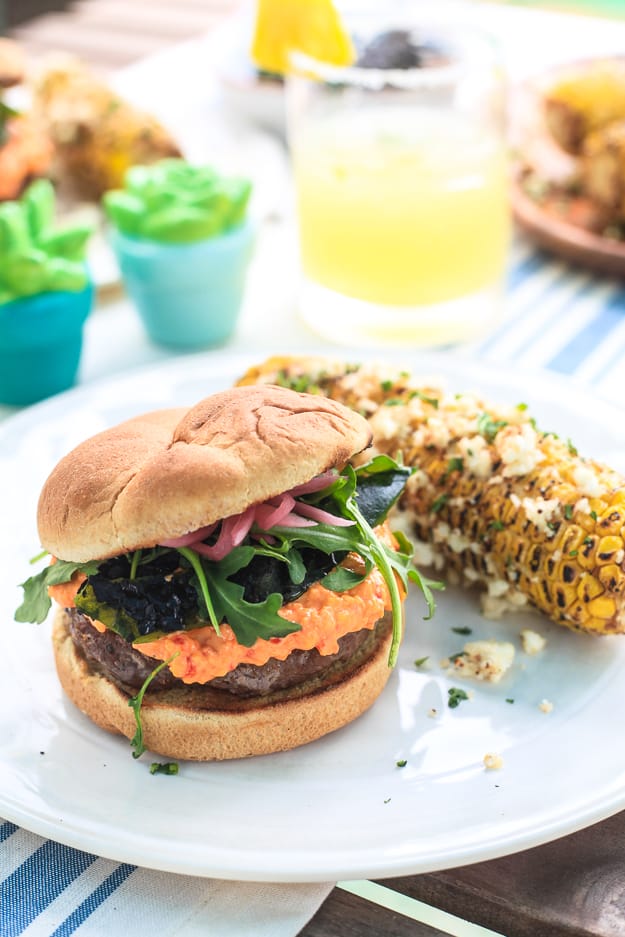 Tuesday | Baked Chicken Shawarma Skillet | Holy smokes! This chicken is so full of flavor your mind will be blown. I serve this with warm pita bread and a simple salad of tomato, cucumber and parsley tossed in olive oil and vinegar.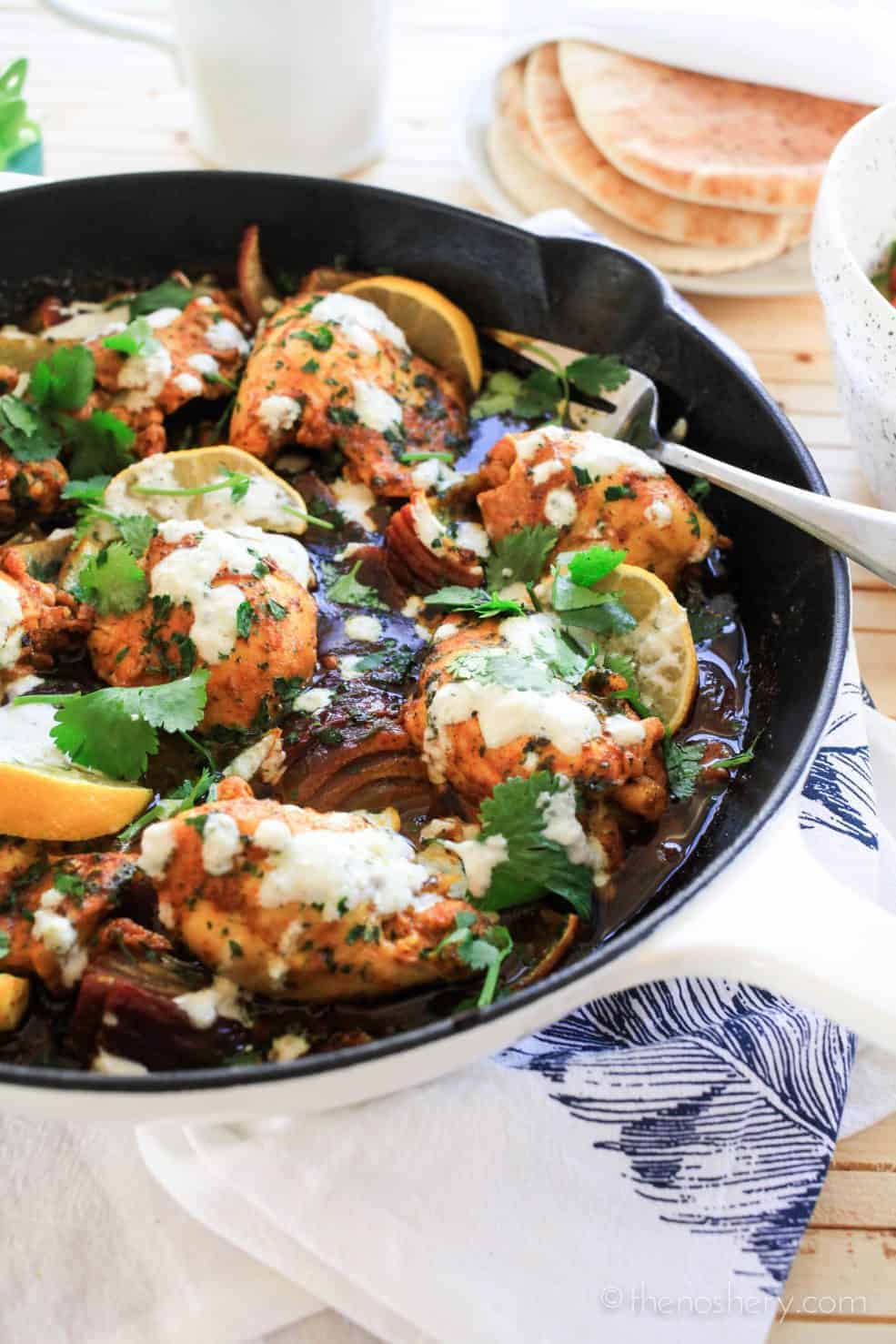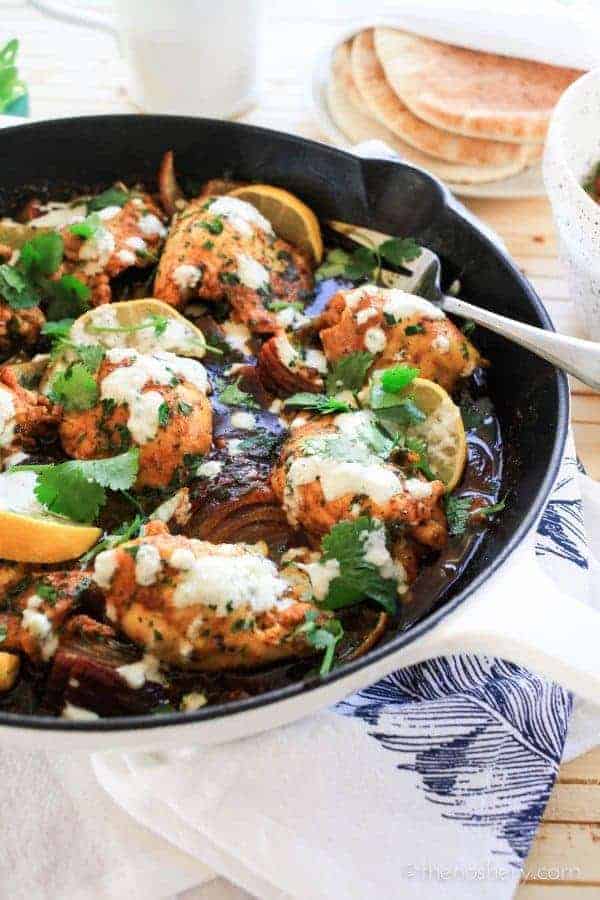 Wednesday | Bourbon BBQ Pulled Pork Totchos | Time to bust out the slow-cooker! Doing a play on nachos this pulled pork is served over sweet potato tater tots. You can have the pulled pork over tots, nachos or in a bun.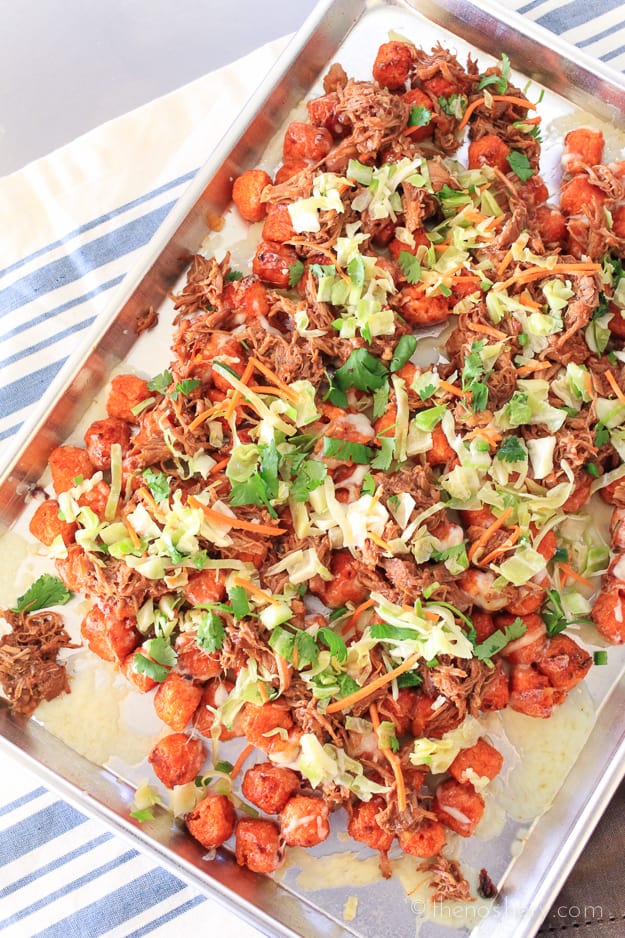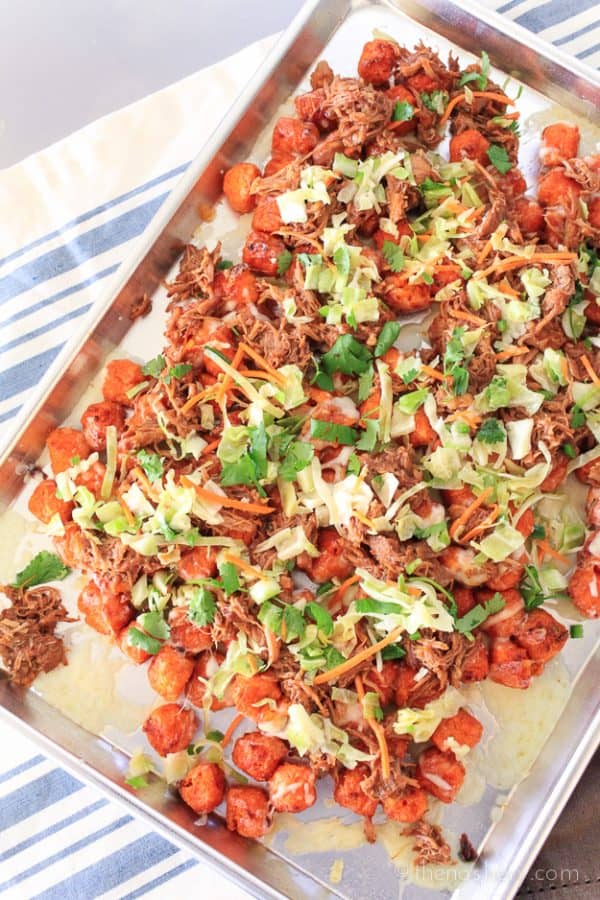 Thursday | Guava BBQ Chicken Thighs | The sun is out and this is the time of year we love to grill. We take full advantage of the spring weather in Texas. Because when summer comes there is no leaving the comfort of air conditioning.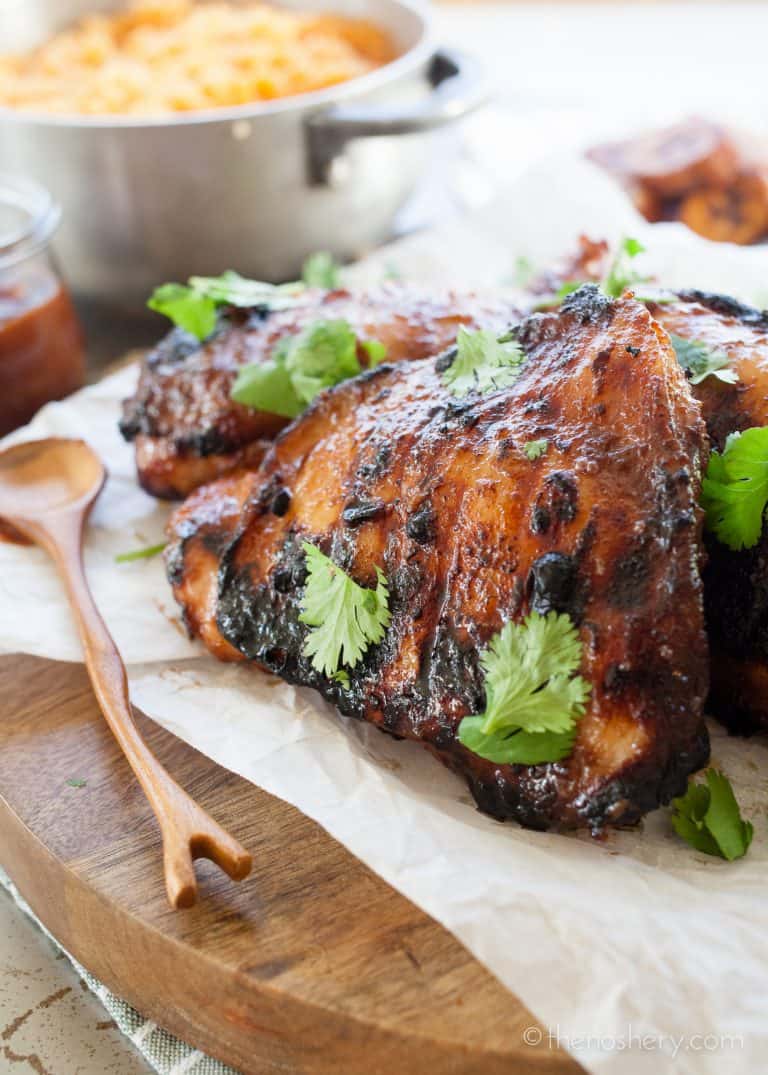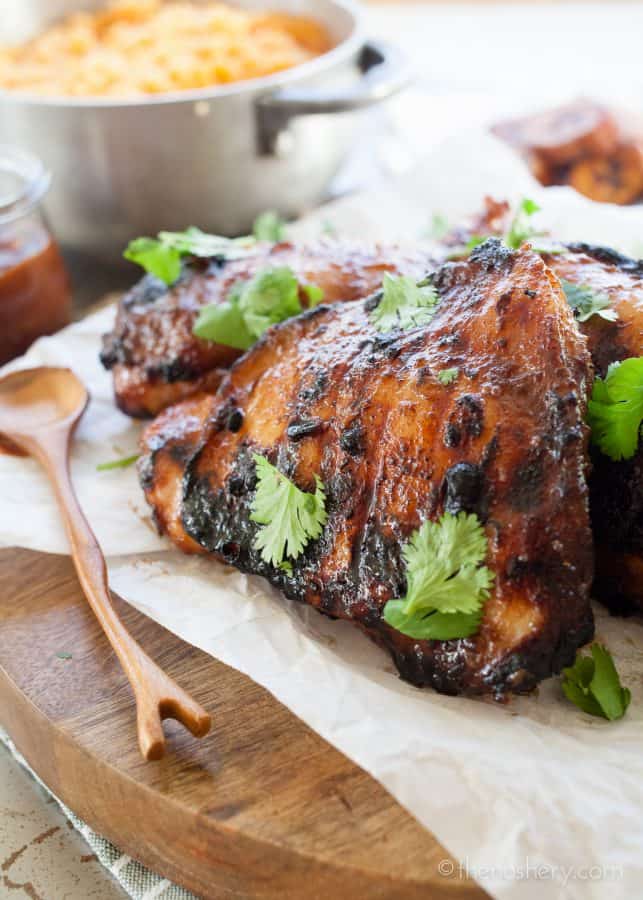 Sweettooth | Apple & Blueberry Slab Pie with Ginger Crust | If you are a freak about pie crust you need to make a slab pie! I believe slab pies are superior to regular pie because the pie crust to filling ratio is perfect. Also, hello! Mass amounts of pie!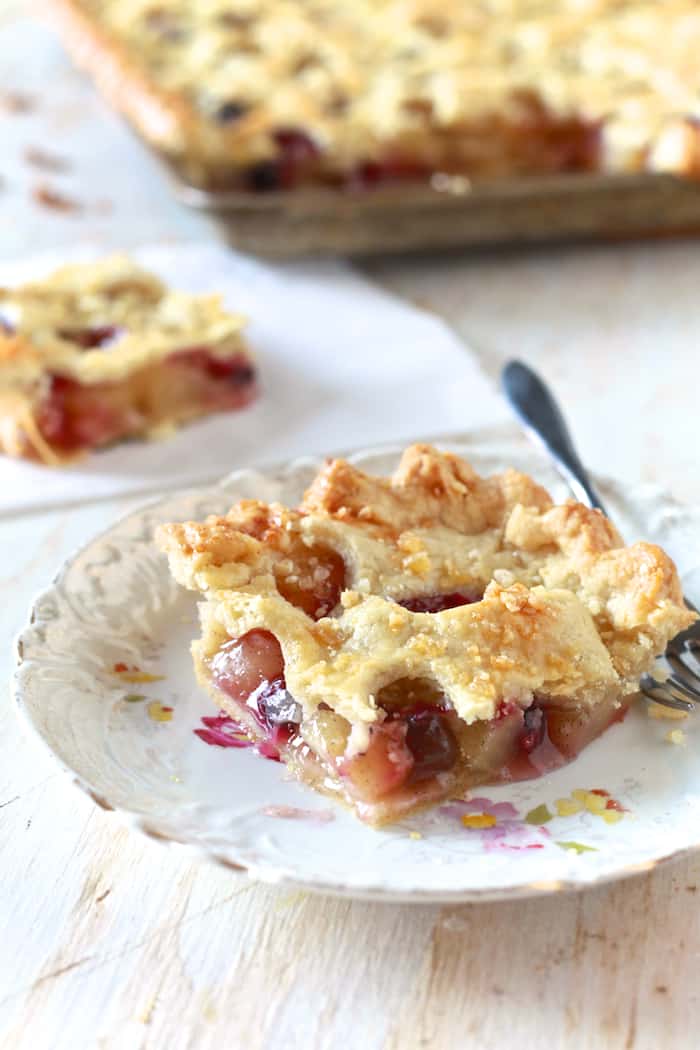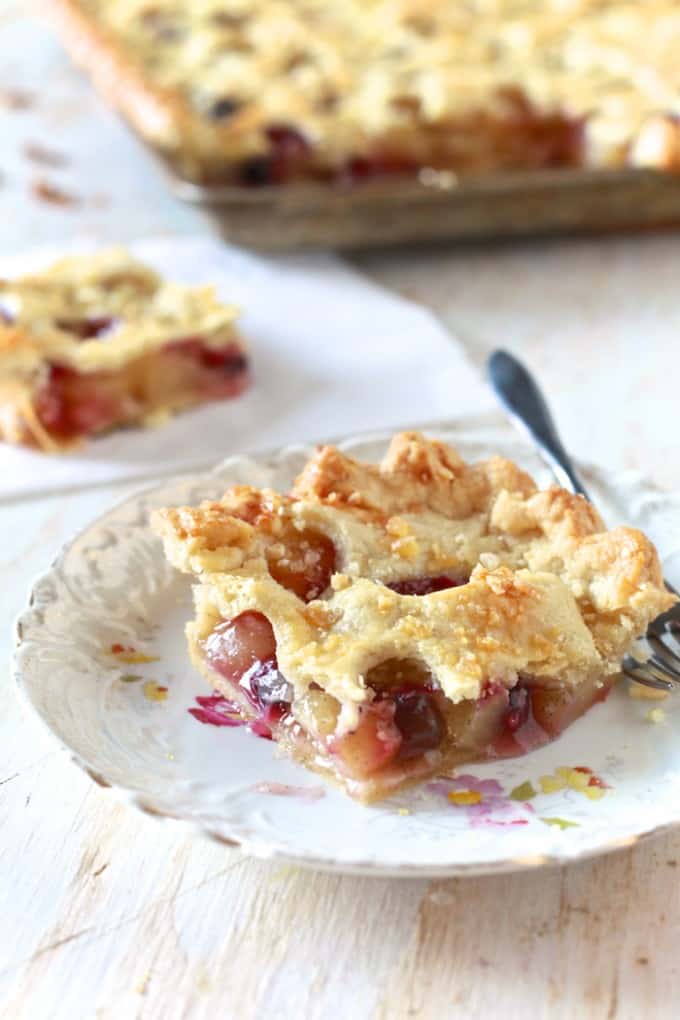 Are you following me on Instagram, Twitter, Facebook and Pinterest? Want to get some peeks behind the scenes? Follow me on SnapChat @TheNoshery!  
Thanks for reading and subscribe to The Noshery email list to have each post delivered straight to your inbox.