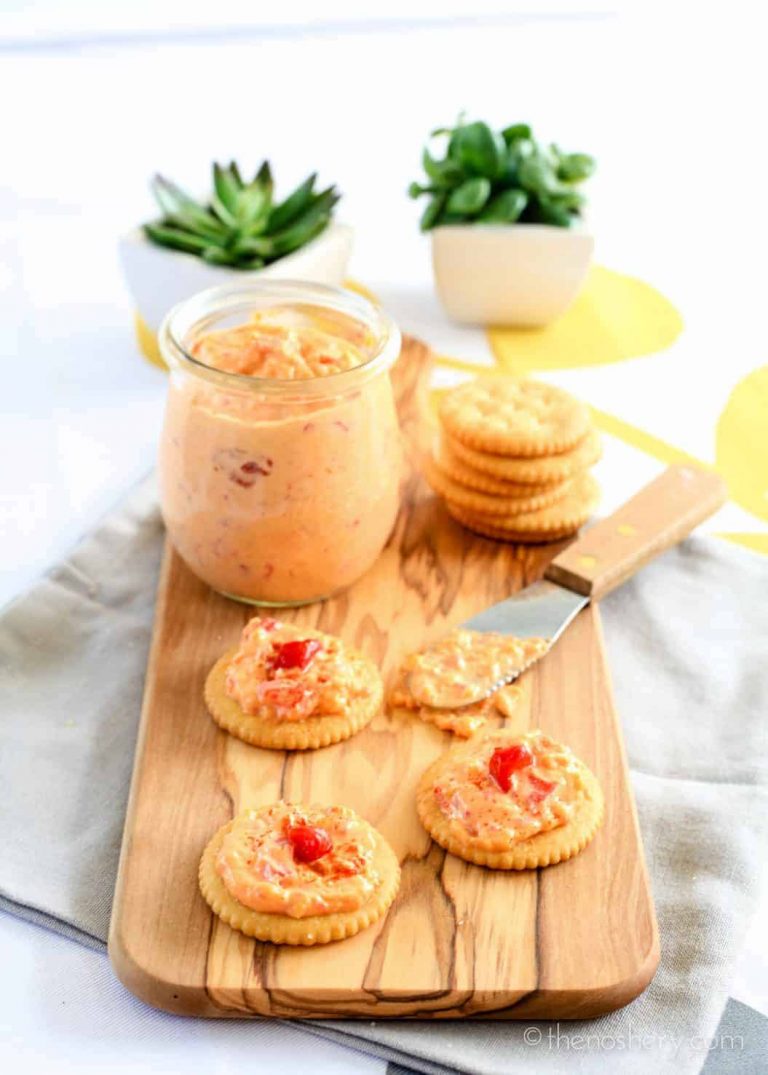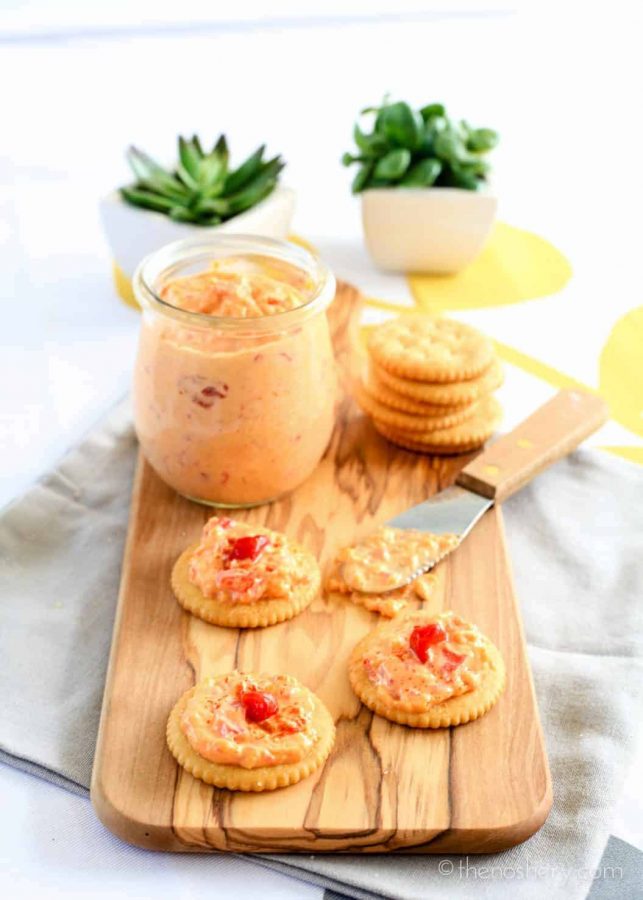 **Republished from The Noshery archives 
I love a classic vintage recipe and pimento cheese falls in that category. What isn't there to love about pimento cheese?! There is just something about pimento cheese that screams vintage to me. It one of the first things I imagine. Spread it on a buttery cracker, and you can't get more vintage.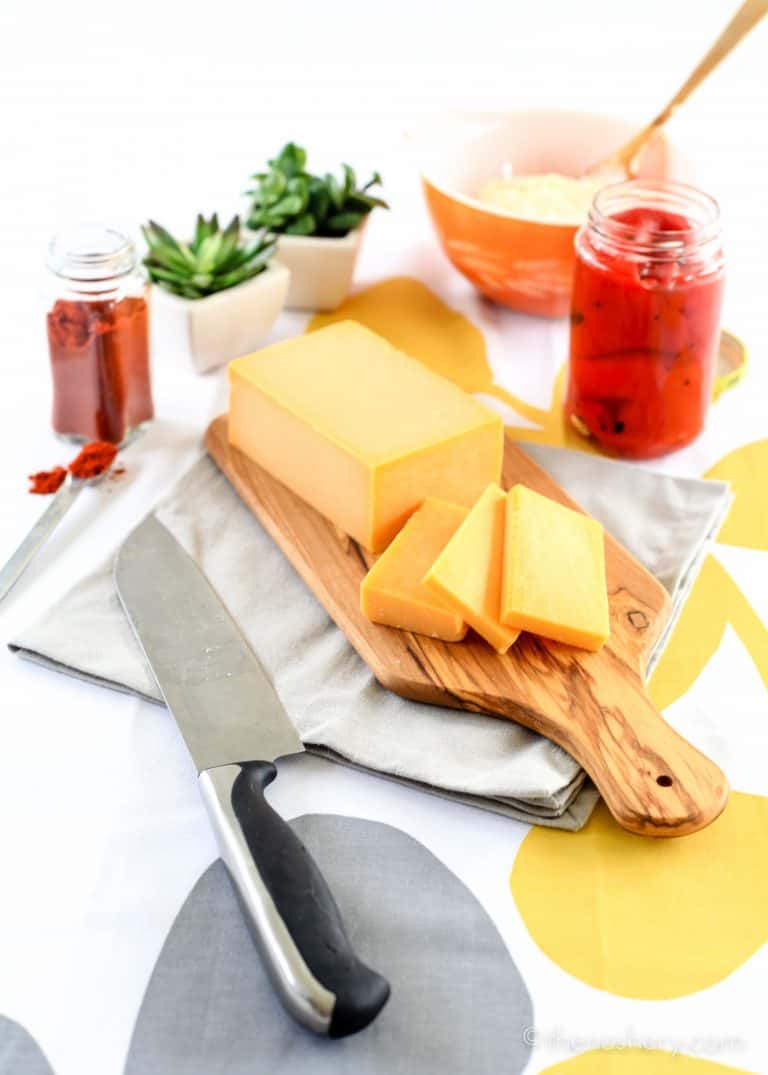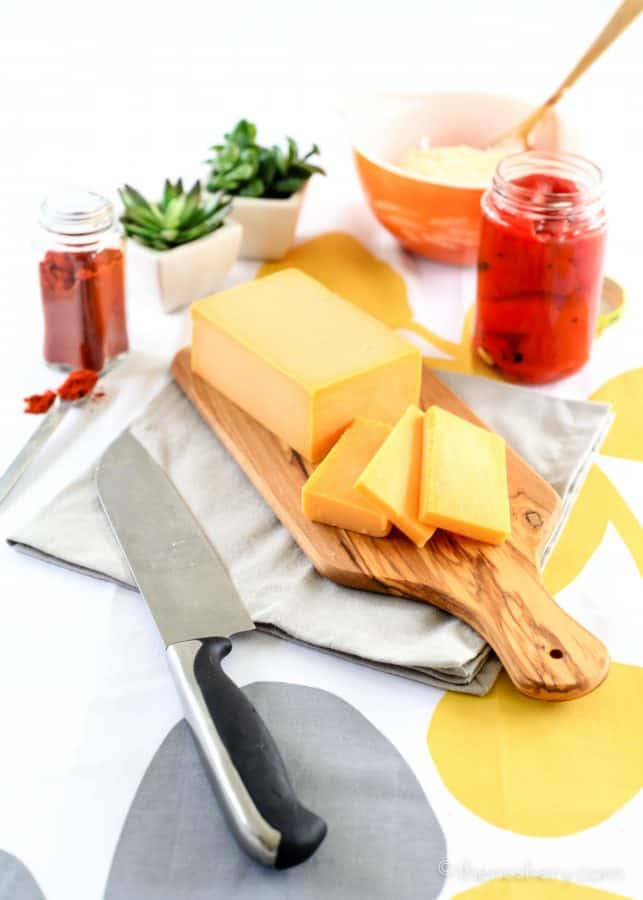 I was once invited to a Mad Men theme party and was asked to bring a vintage recipe, I immediately thought pimento cheese. Which, is odd because I have never had pimento cheese. "GASP!" I know! How I lived in Georgia for six years as a kid and never had, pimento cheese boggles my mind.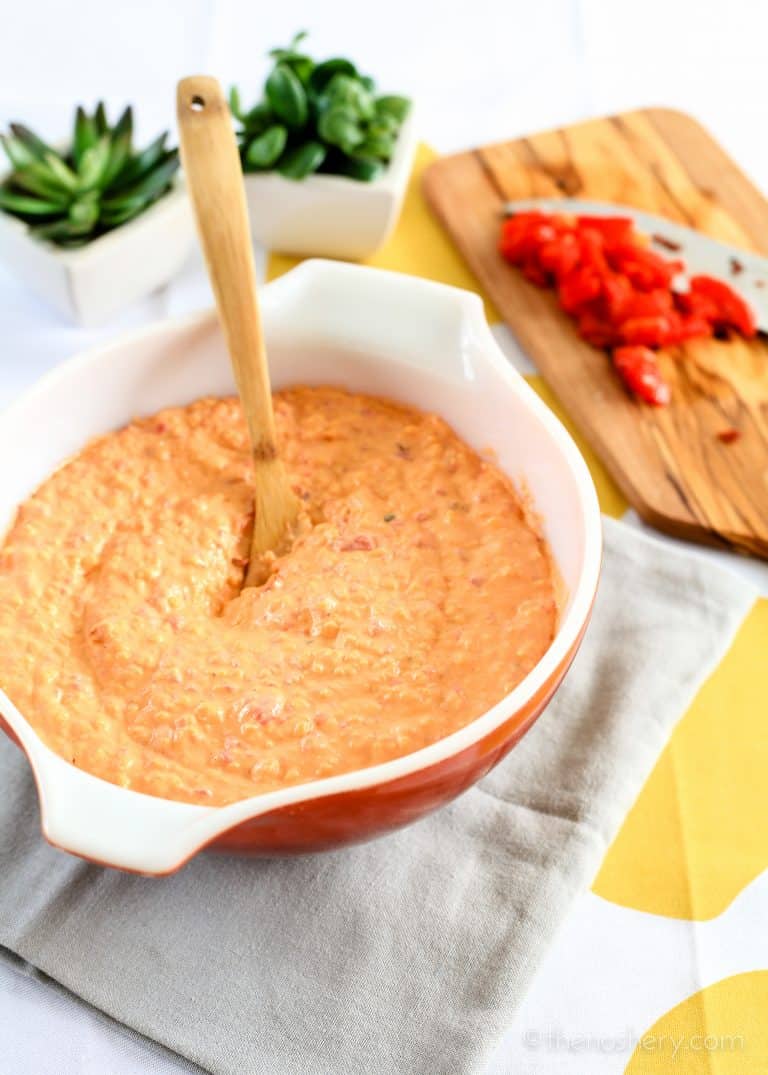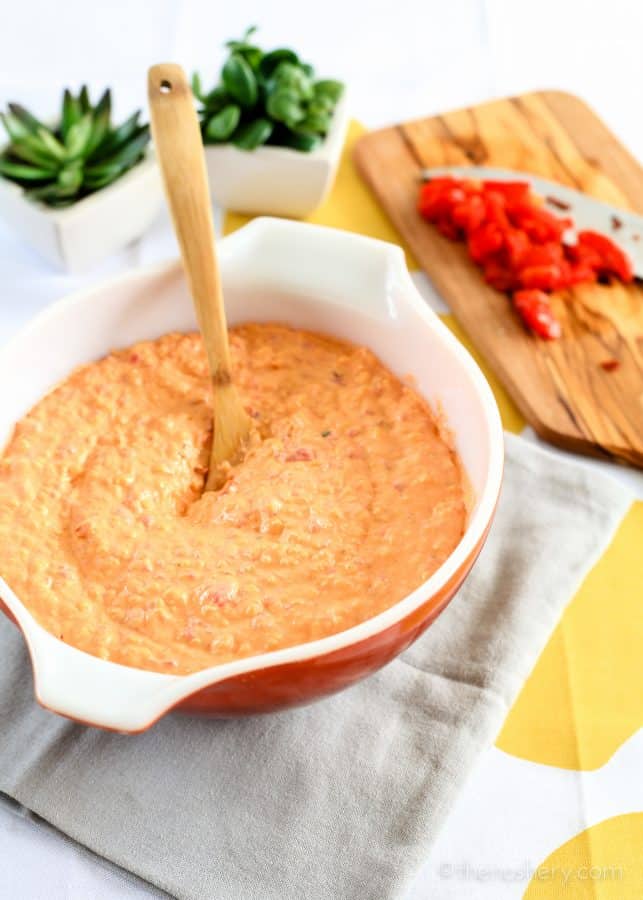 If you're like me and have never had pimento cheese in your life I warn you to proceed with caution. I now understand why this stuff is so loved. It's the most addictive cheese appetizers I've ever experienced. I took my first taste, and my eyes rolled into the back of my head. Then I spread it on a cracker, and I was transported into a cheesy, creamy, crunchy bliss.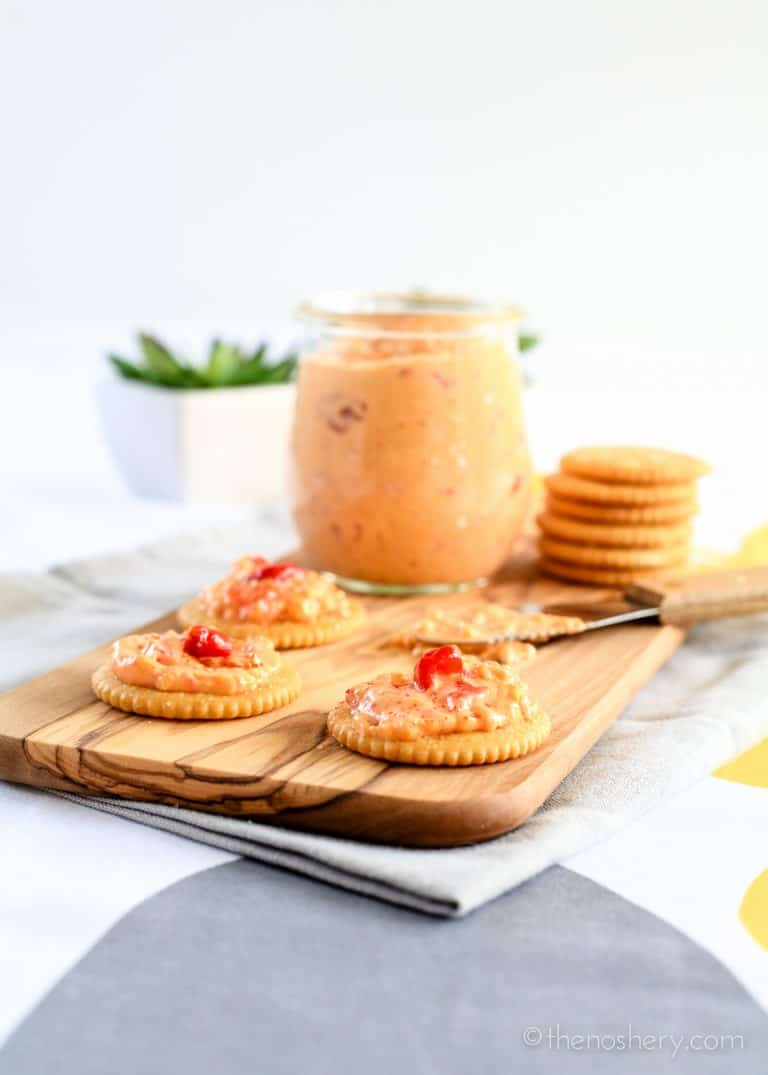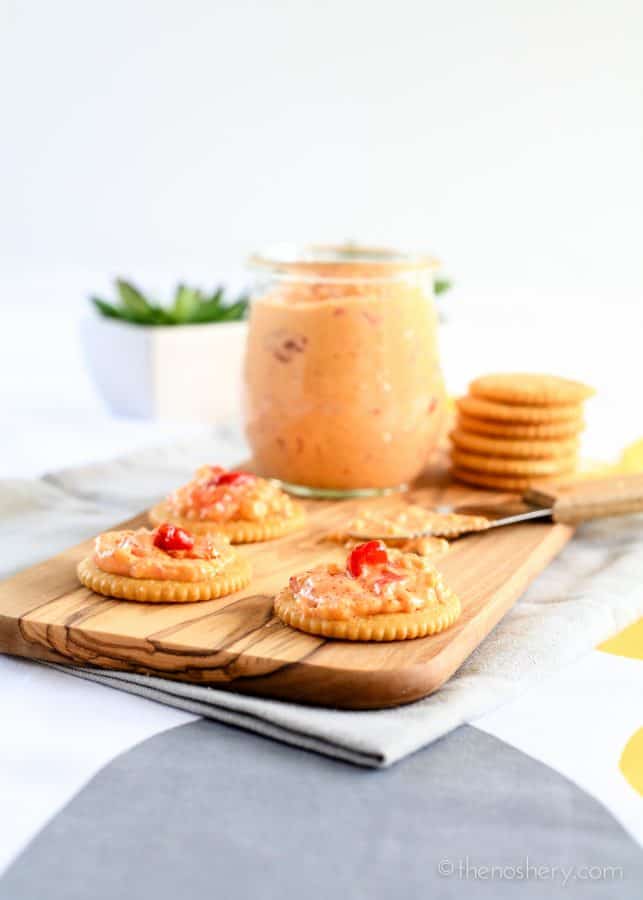 I could picture myself in my cutest mod dress and cocktail in hand gobbling up trays of crackers topped with pimento cheese. I wouldn't look class but, my belly would be happy and, in this case, the happy belly wins. My husband knew what he was getting into. 😉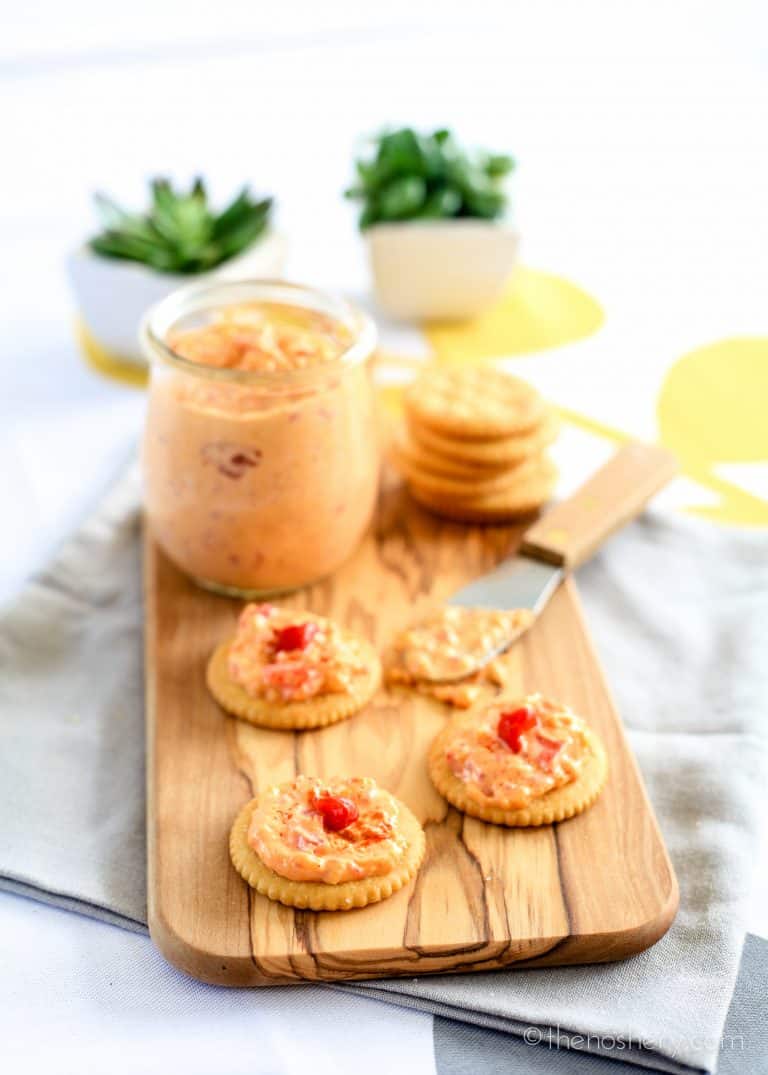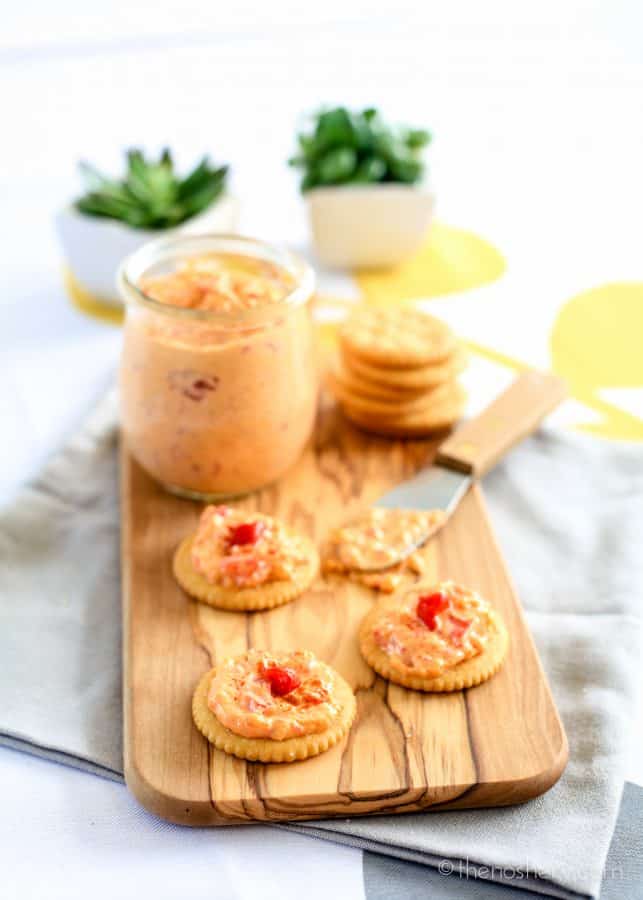 Do you love classic vintage recipes? Below are links to some of the favorite bloggers and vintage recipes.
Cocktails
Appetizers
Vegan French Onion Dip from The Viet Vegan
Chicken Salad Sliders from The Lemon Bowl
Crab Rangoon from Cooking with Jax
Fried Green Olives Stuffed with Blue Cheese from Simply Healthy Family
Cheesy Asparagus Spirals from Comfortably Domestic
Easy cocktail meatballs The Realistic Nutritionist
Crab Rangoon from Cooking With Jax
Desserts
Yield: 3 cups
Pimento Cheese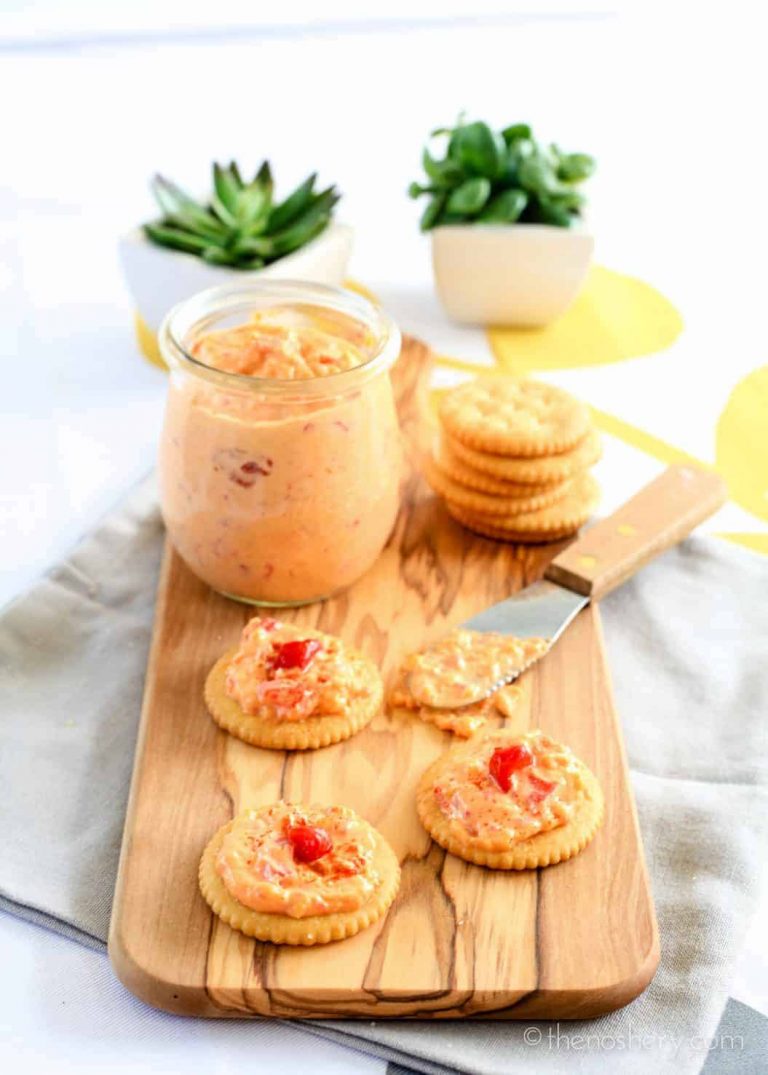 Ingredients
1 lb sharp cheddar cheese, diced
1 cup mayonnaise
1/2 teaspoon hot sauce
1/2 teaspoon cayenne pepper or 1 dry hot chili pepper, seeded and minced
1 7 oz jar pimentos, drained and finely diced
Instructions
Drop diced cheese into a food processor, pulse until crumbly. Add mayonnaise, hot sauce and pepper. Process until smooth. Pour our cheese mixture into a large bowl, stir in diced pimentos until well combined. Serve immediately or store in an airtight container in the refrigerator for up to a week.
Notes
If you do not have a food processor, use a grater to grate the cheese and in a medium bowl mix together cheese and remaining ingredients.