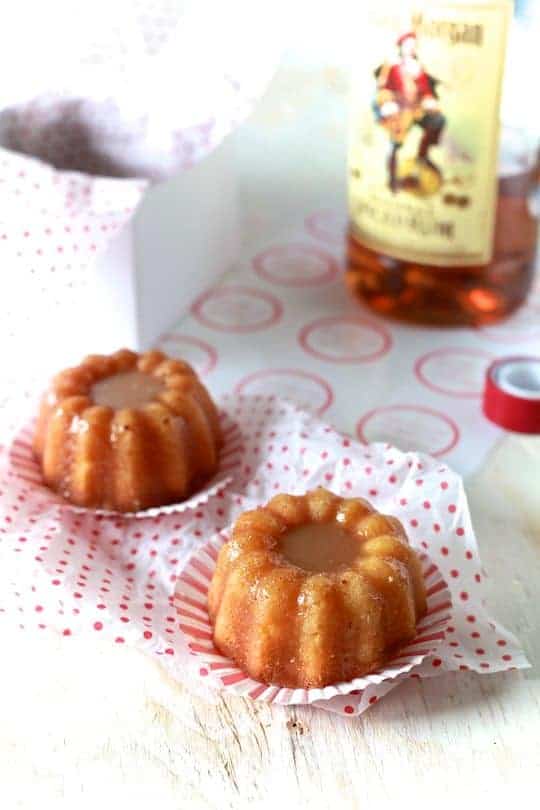 These are mini rum cakes, but not just plain mini rum cakes, but apple spiced mini rum cakes with apple cider caramel sauce. When I first made these little cakes, I diced the apples, but it made the cake lumpy. They were tasty, but lumpy and very difficult to remove from the pan. Round two I decided to grate the apples instead. It made all the difference. The result was beautiful, irresistible little cakes. Just be sure to butter the heck out of the pan.
Of all the Christmas desserts in all the land rum cake is my favorite…..well I also love arroz con dulce, flan and pecan pie. And, probably a few others like slab pie, churros and any form of a lemon pound cake.  I may have a problem and these little jems just perpetuate my problem.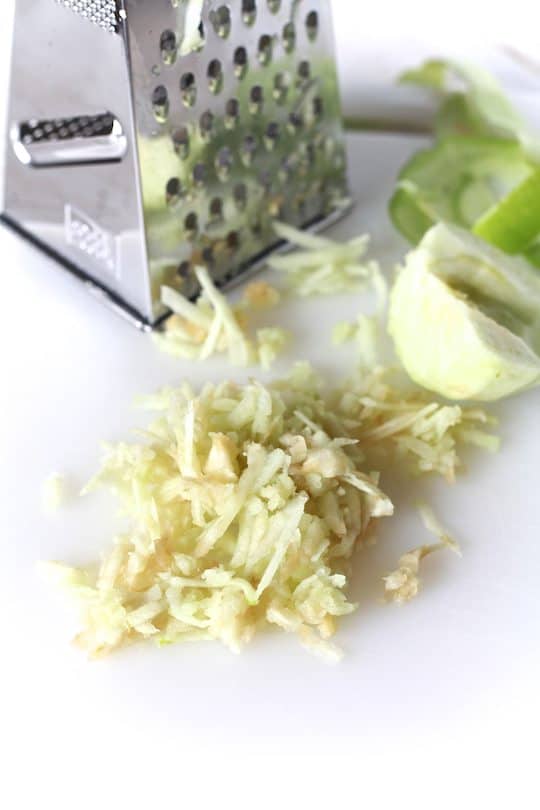 With my first bite I fell head over heels for these little cakes. They are tender, sweet and have just the right amount of rum kick. I can also recommend making some extra caramel glaze to put over ice cream!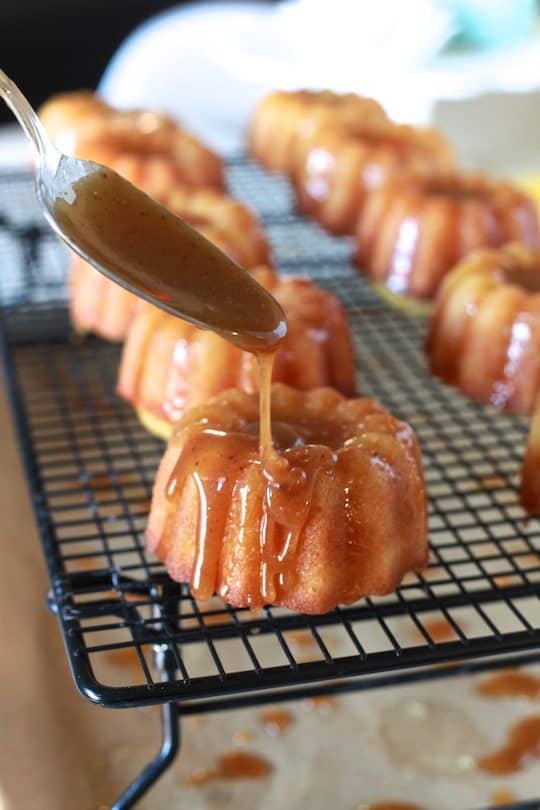 Make mini cakes as gifts or make one big bunt cake for yourself. 😉 Who's not going to love you after getting one of these babies?  Pass these around to your neighbors, friends, family or co-workers and you will be the most popular kid on the block.
Yield: 1 dozen
Spiced Rum Apple Cake with Apple Cider Caramel Glaze + Giveaway!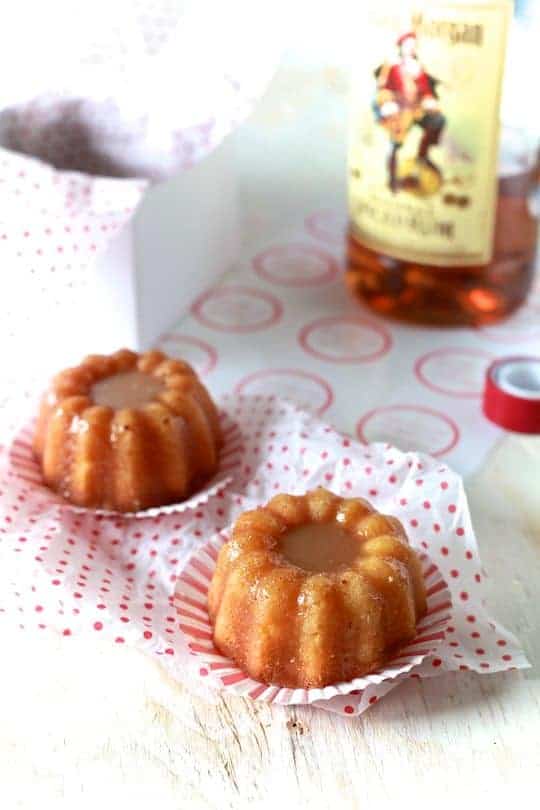 Ingredients
Cake
2 cups flour
1 1/2 cups sugar
1/2 cup unsalted butter, softened
1/2 cup instant vanilla pudding mix, dry
2 teaspoons baking powder
1 teaspoon salt
1/2 cup vegetable oil
1/2 cup milk
4 large eggs
1/2 cup spiced rum
3 apples, peeled & grated
2 teaspoons vanilla
butter for greasing pan
flour for dusting pan
Rum Syrup
1/2 cup unsalted butter
1/4 cup water
1 cup sugar
1/2 cup spiced rum
1/2 teaspoon vanilla
Caramel Glaze
1 cup apple cider
3 tablespoons butter
1/2 cup firmly packed light brown sugar
2 tablespoons heavy cream
Instructions
Preheat oven to 325 °F. Generously grease cake pan and lightly flour. Set aside.
Place all of the cake ingredients except the rum and vanilla in the bowl of a stand mixer. Beat on medium speed for 2 minutes, scraping down the sides of the bowl after one minute.
Add the rum, and vanilla and beat for another minute. Pour the batter into the prepared pan, filling the molds 3/4 of the way.
Bake cakes for 25 to 30 minutes or until a cake test comes clean. Leave the cakes in the pan to cool slightly while you make the soaking syrup.
In a medium-sized saucepan combine the syrup ingredients, except vanilla. Bring to a boil then reduce to a simmer and cook for about 5 to 8 minutes, until the syrup thickens slightly. Remove from the heat and stir in the vanilla.
Spoon a tablespoon of syrup over the cakes while still in the pan. Allow the syrup to soak in, and then repeat again and again until all the syrup is used.
Cover the pan loosely with plastic wrap and allow the cakes to sit out overnight to cool completely and soak in the syrup. Loosen the edges of the cake and invert on to a cooling rack over a sheet pan lined with parchment paper.
Pour apple cider into sauce pan, bring to a boil. Boil until reduced by half. Add remaining caramel ingredients to sauce pan and bring to a boil. Boil for 10 minutes,occasionally swirling the pan. Drizzle over cakes.
Notes
Recipe will also make 1 bunt cake. Bake at 325 for 50 to 55 minutes.
 Tools Used