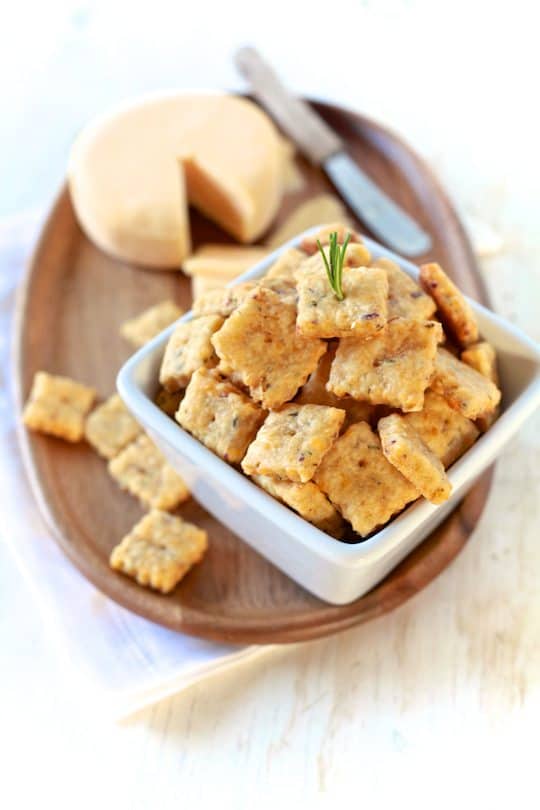 Christmas has come and gone and it's time to trade that Santa hat for a PAR-TAY hat and some noise makers. I am talking New Year's Eve!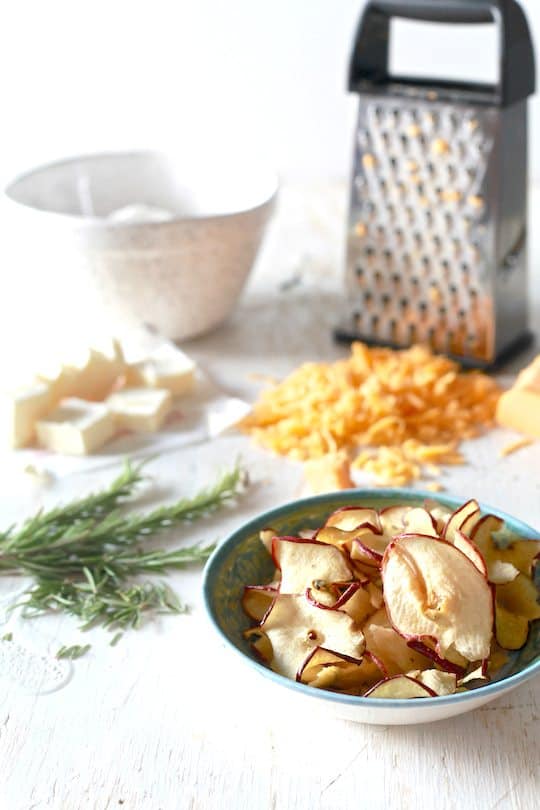 New Year's Eve parties are all about small bites, nibbles, cocktails and bubbly. It's also about unknowingly doing your best "Elaine dance" and praying that everyones phone suddenly doesn't work. Although a rendition of the "Elaine dace" it bound to happen while you party the end of 2014 away, you can be comforted by these little cheese crackers. They are a perfect fit for any New Year's Eve party or cheese board. But, you don't need a special occasion to enjoy these cheese crackers. They are great year round for any occasion, especially a snacking occasion.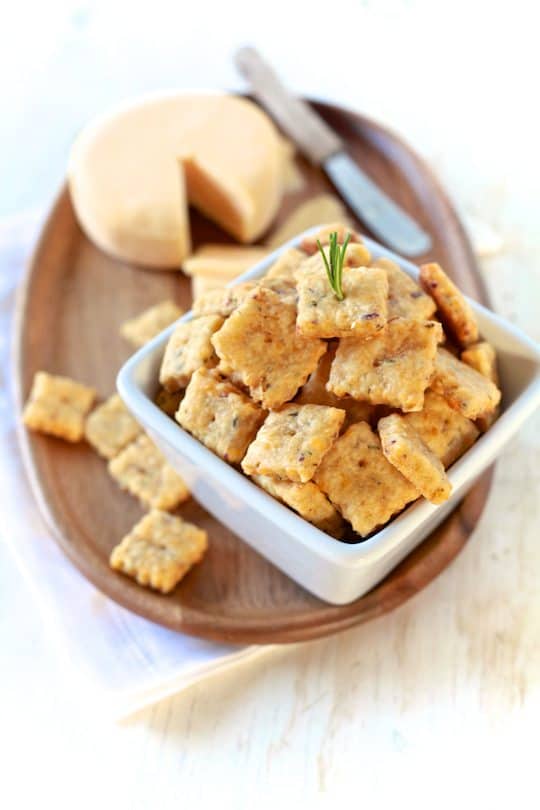 I've seen many recipes for cheese crackers, but I thought it would be awesome to add some apple and rosemary to the crackers. Apple and cheddar are an awesome and classic combination. Common sense says it has to be good. And, common sense was right!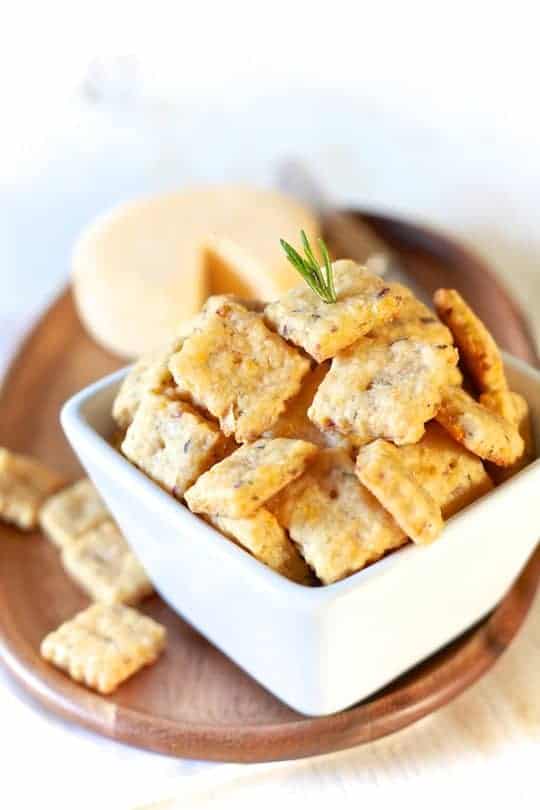 Believe it or not the base of this recipe is my favorite pie crust recipe. Add some extras, roll thin and cut into squares and you have flaky, buttery crackers. I like tasty little squares because I can pop them in my mouth one after the other, while I do my best "Elaine dance".

These little crackers are a real treat. They are savory and cheesy, with a touch of sweet from the dehydrated apple. The rosemary gives it a hint of herby freshness. Their texture is crispy on the outside, but airy and flaky on the inside making them addictively popable.
Cheddar, Apple and Rosemary Crackers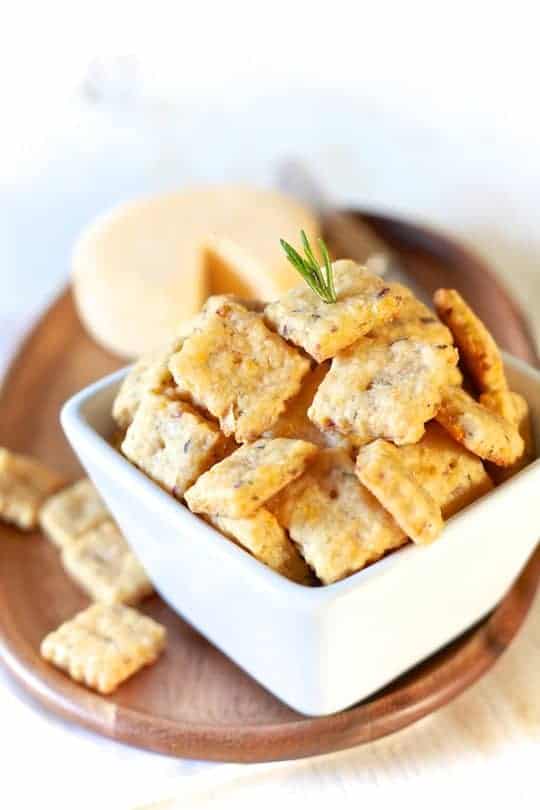 Ingredients
2 1/4 cups AP flour
8 oz cold salted butter
8 oz cheddar cheese, shredded
5 oz apple chips, crushed
1 tablespoon finely minced fresh rosemary
1 teaspoon salt
1/4 cup cold water
Tools Used
Instructions
Combine all ingredients except for water in a food processor. Pulse until crumbly and well combined.
Add cold water, pulse until dough comes together into a ball. Turn dough out on lightly floured surface, shape into a ball and wrap in plastic. Refrigerate for 30 minutes.
Cut dough ball in half. Using your hands, form dough into ball, press and roll out 1/8? thick on a floured surface. Using a pastry cutter cut the rolled dough into 1 inch squares. (They don't have to be perfect.) Use a wooden skewer to poke a hole in the center of each square. Repeat with remaining dough.
Using a spatula, transfer squares to a sheet pan lined with parchment paper. They can be placed close together, but not touching.
Bake at 350° for 15 minutes or until edges begin to brown. Store in airtight container for up to 2-3 days.
Notes
This recipe makes a generous amount of crackers. You will need two sheet pans or bake in batches. If baking in batches keep remaining dough refrigerated until ready to roll and cut.

You can also cut the dough into strips to make cracker sticks.