I'm BACK!
I know I went missing for a little bit. What can I say? Forgive me I was on vacation. OB and I hopped on two planes to spend Christmas with our family in Puerto Rico.  I fully intended to do some work while I was there and keep you all up to date with what was happening but, then vacation brain took over. You know what I mean by vacation brain? It's when your brain only has the capacity to have fun and relax. It is virtually impossible to think about work or responsibilities.
Alas, I am back from vacation, which means re-entry to real life. *sad face* But, I wanted to share with you all of the fun we had and food we ate while in Puerto Rico.
After spending Christmas Day catching up with family OB and I went to watch Star Wars with my sister and cousins. Which is AMAZING by the way! Anyway after the movie we were hungry and stopped in at Metropol in Caguas, PR. Metropol is a small chain of restaurants in Puerto Rico that serves amazing Puerto Rican and Latin-inspired dishes. We decided on a platter with masitas de cerdo (tender pork nuggets topped with onions), chicharrones de pollo (fried chicken), churrasco (skirt steak) and tostones (fried plantains). It was all awesome!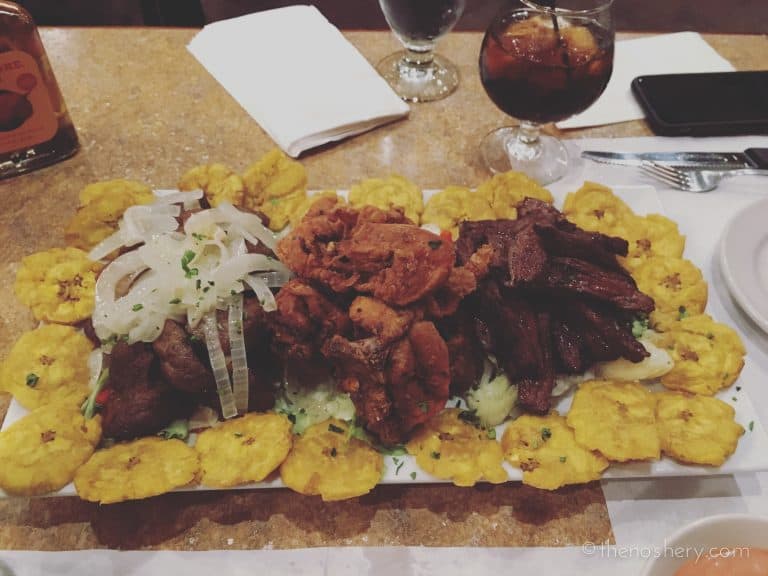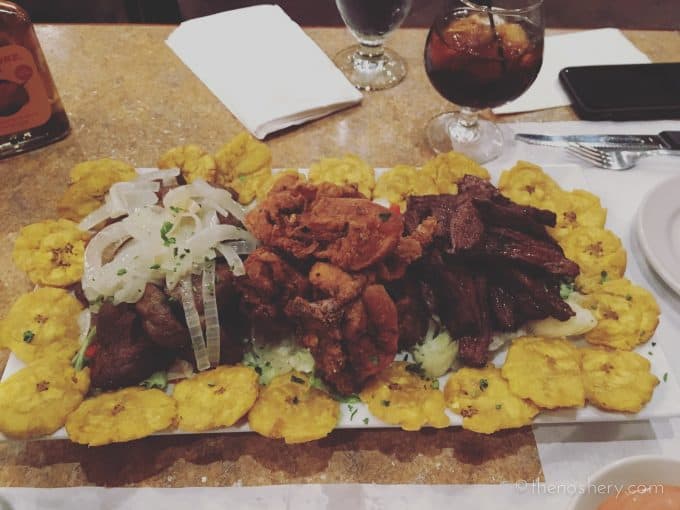 The next day we spent it with my parents chinchorreando. I know, chin-cho-what? Allow me to explain. All over the island of Puerto Rico there are hidden little eateries, we call them chinchorros. These eateries are nothing fancy from the outside but, they have the best food.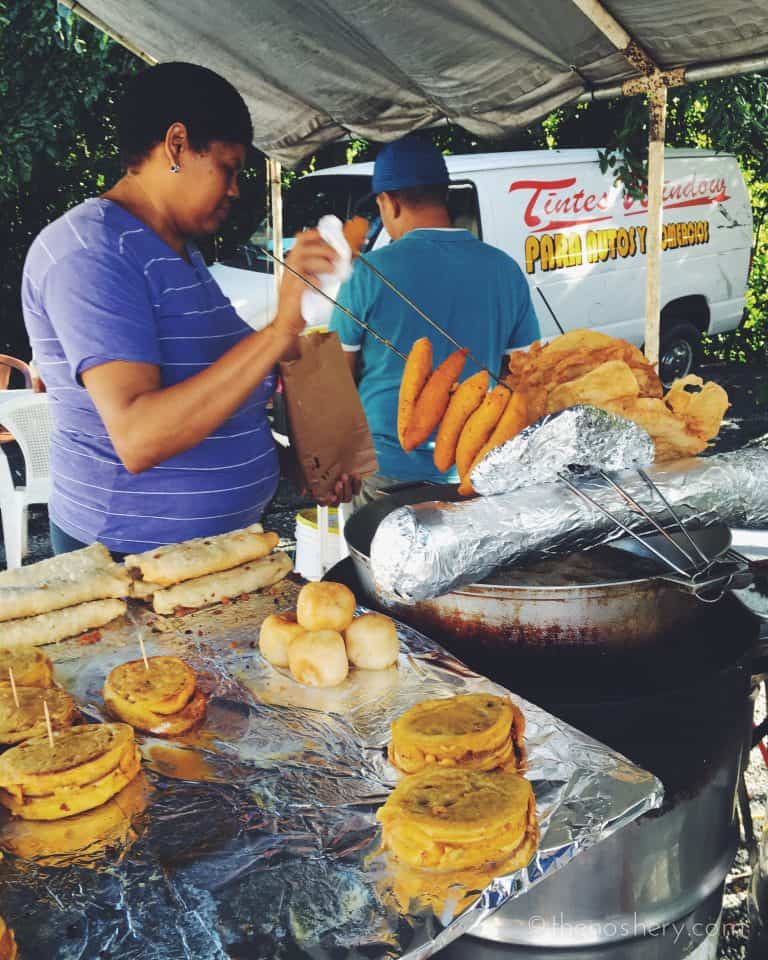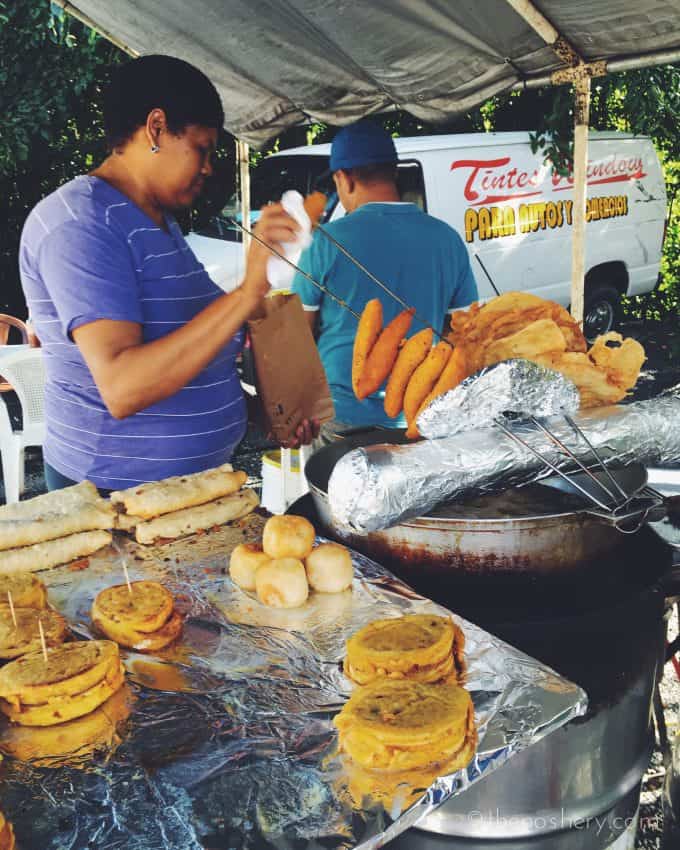 Sometimes along the way, you'll find food trucks and kiosks on the side of the road. If there is a line and room in your belly you must stop.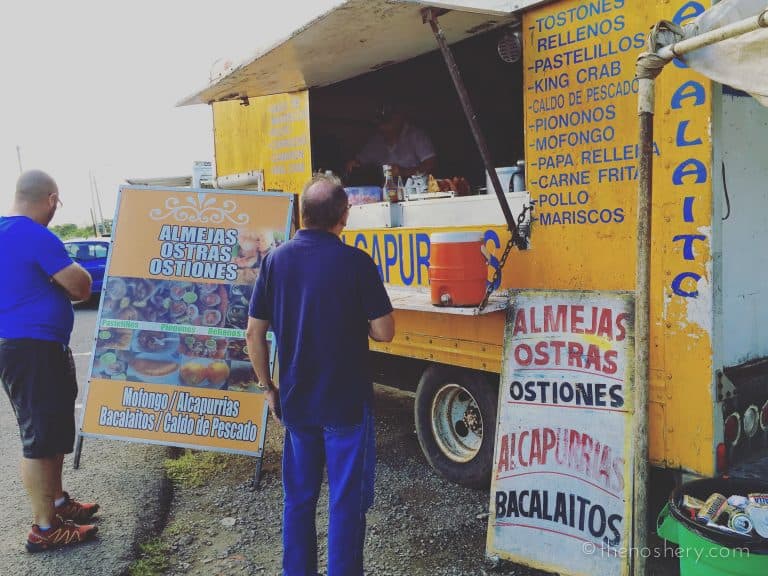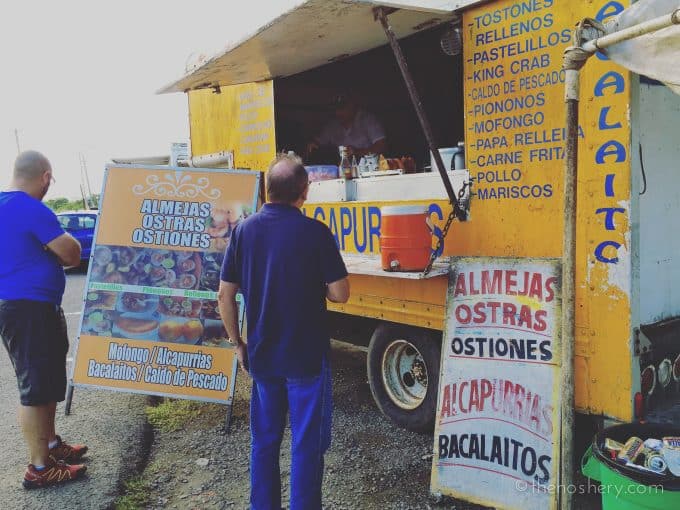 While driving around the island looking for chinchorros and street food don't forget to take in the scenery. Puerto Rico isn't just beaches. If you go adventuring into the center of the island, you will discover beautiful mountain landscapes.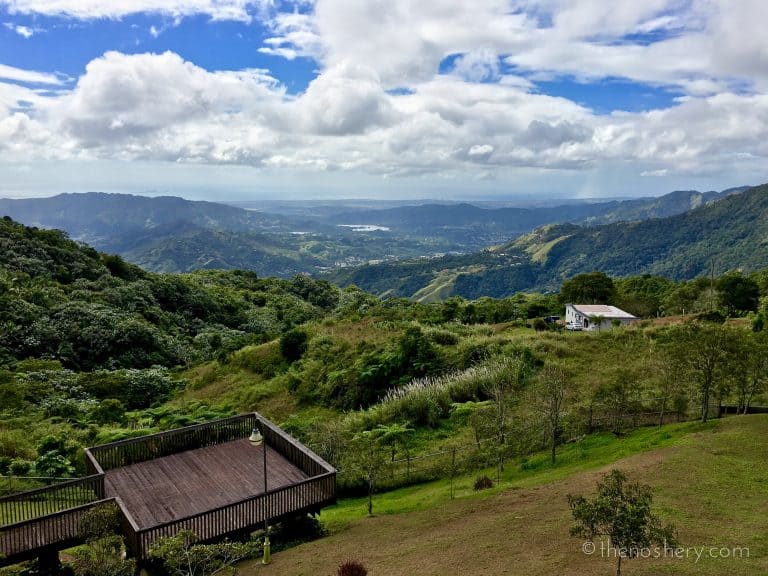 The next day we visited the Bacardi distillery in Cataño, PR. All the years I lived and visited Puerto Rico, and I never visited the Bacardi distillery. There are three tour options, historical $12, rum tasting $45 and mixology $45. We decided on the historical tour. The historical tour is a simple and informative tour of the history of Bacardi Rum. Bacardi Rum is based in Puerto Rico but, Bacardi initially started in Cuba.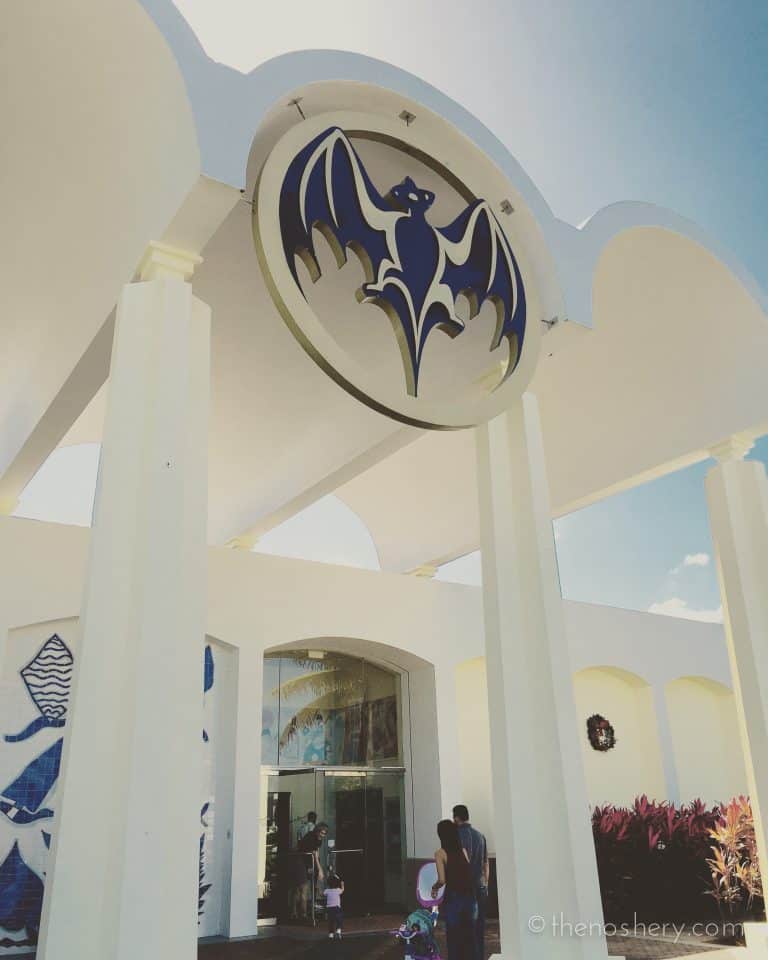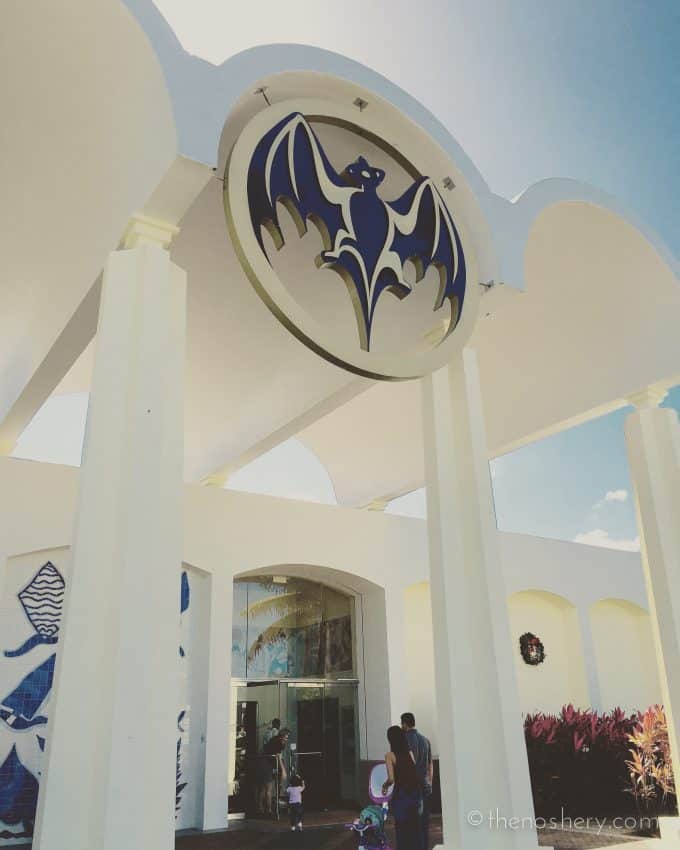 With the purchase of a tour ticket, you get a token you can use at the bar for a rum cocktail. That day the cocktail choices were Cuba Libre or a tropical sunrise. When the bartender told me that the tropical sunrise was with passion fruit juice, I was all over it. Also, an interesting bit of information. A Cuba Libre is Bacardi and Coca-Cola, otherwise it just a rum and coke.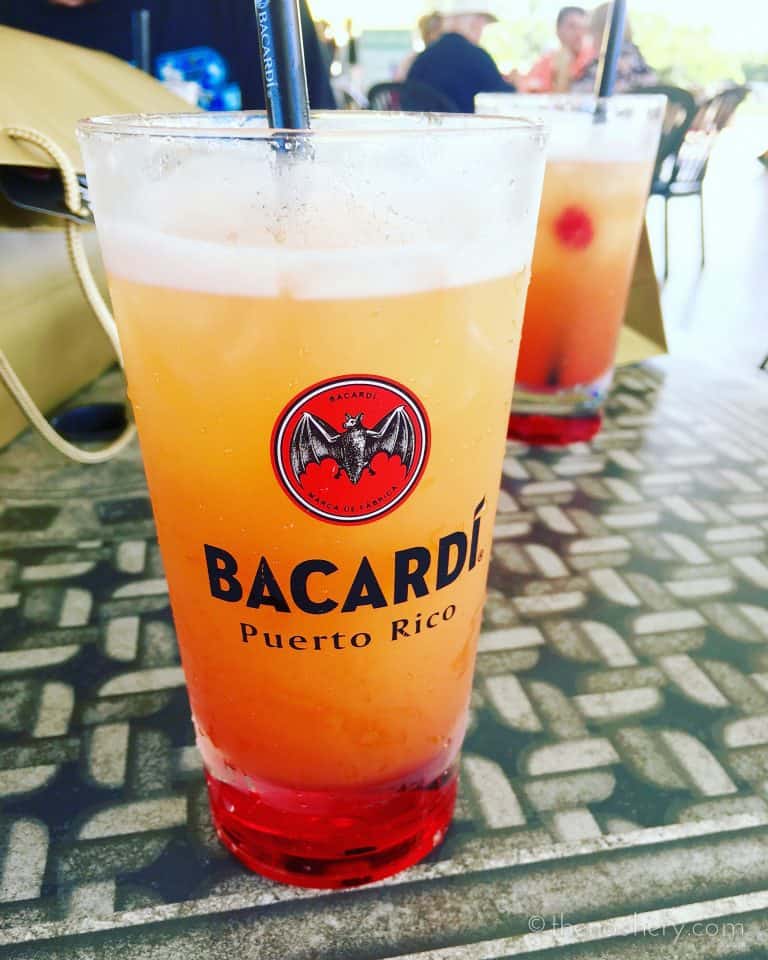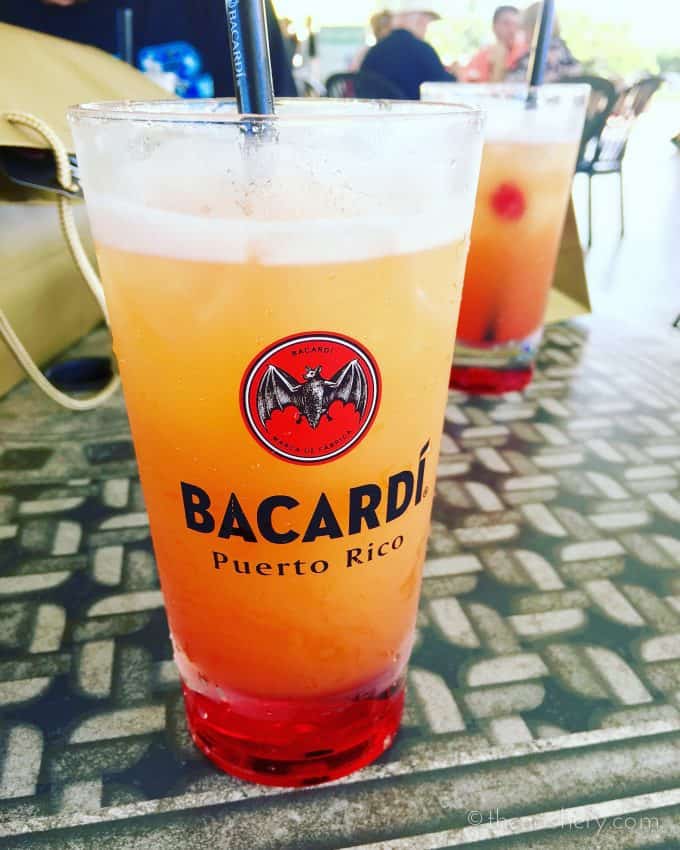 After Bacardi, we braved the traffic and headed over to Old San Juan. One of my favorite placed to eat in Old San Juan was La Bombonera, but unfortunately, it's closed. Although there was a sign in the window that they are hiring staff! Which is a good sign that they are reopening! YIPPEE!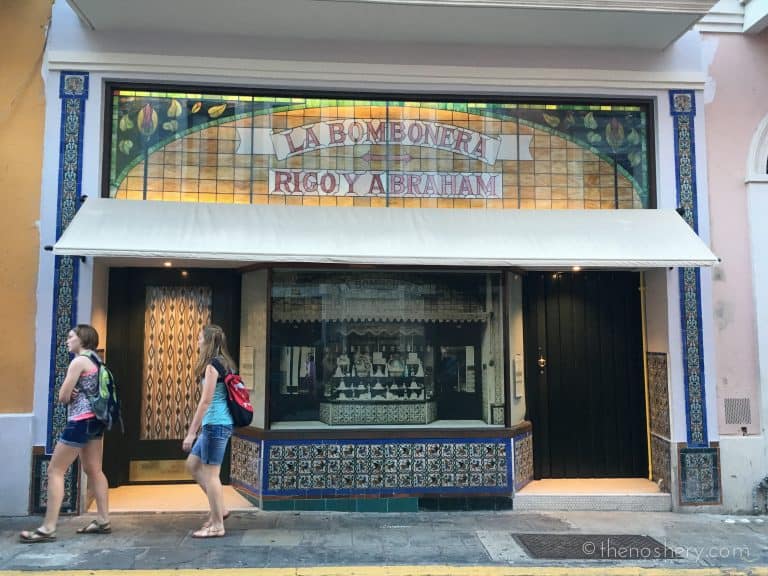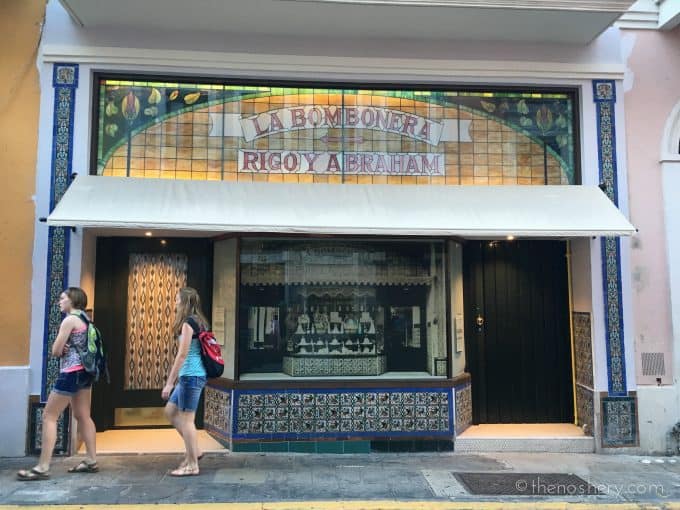 Although La Bombonera is closed, just down the road is a dinner call La Mallorca. And you guessed it they have mallorca! If you're not familiar with mallorca bread, it's pretty much the best bread in the world! It a soft sweet egg bread served toasted and topped with powdered sugar. It's basically bread heaven!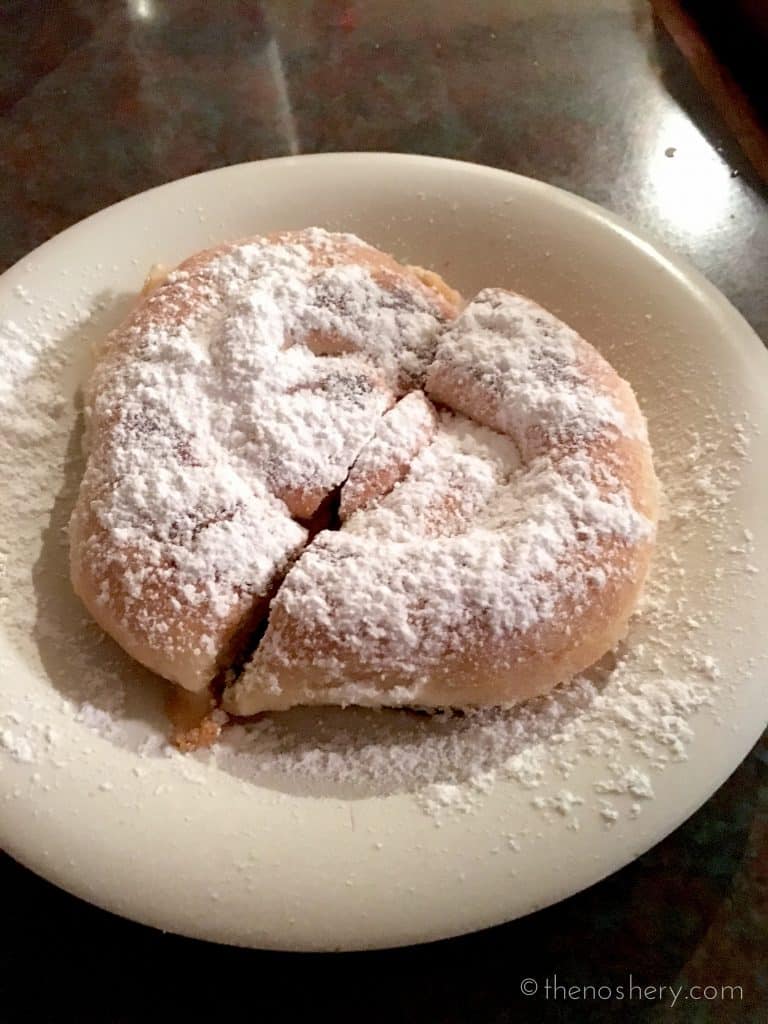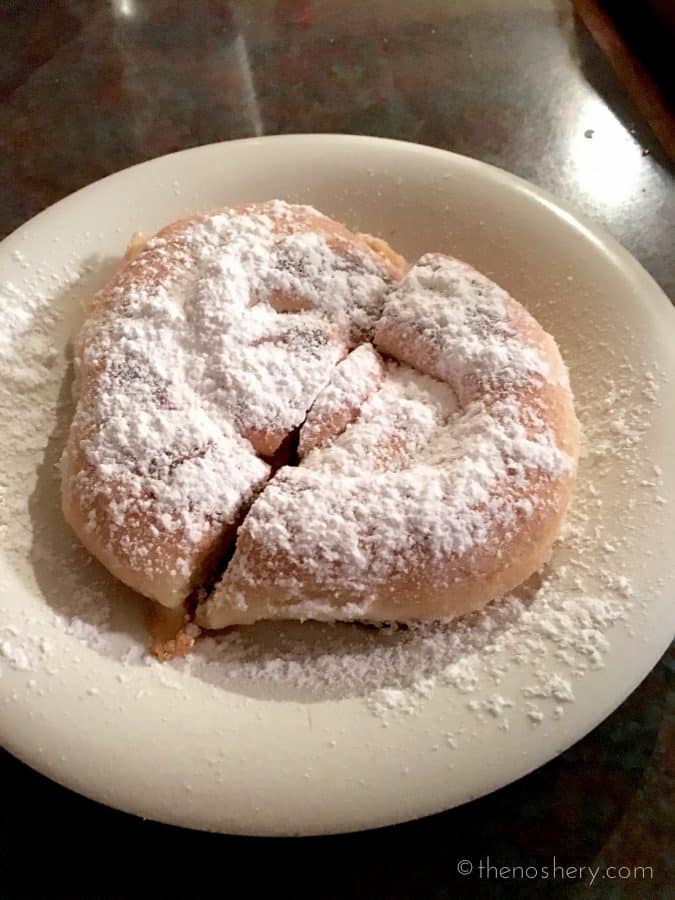 Afterward, we walked around the lower part of Old San Juan. When visiting Puerto Rico, Old San Juan is a must visit. It's full of food, shopping, and overflowing with history. I love it so much I even wrote a post about Old San Juan. I got everything covered even a little map of where to walk and what to visit.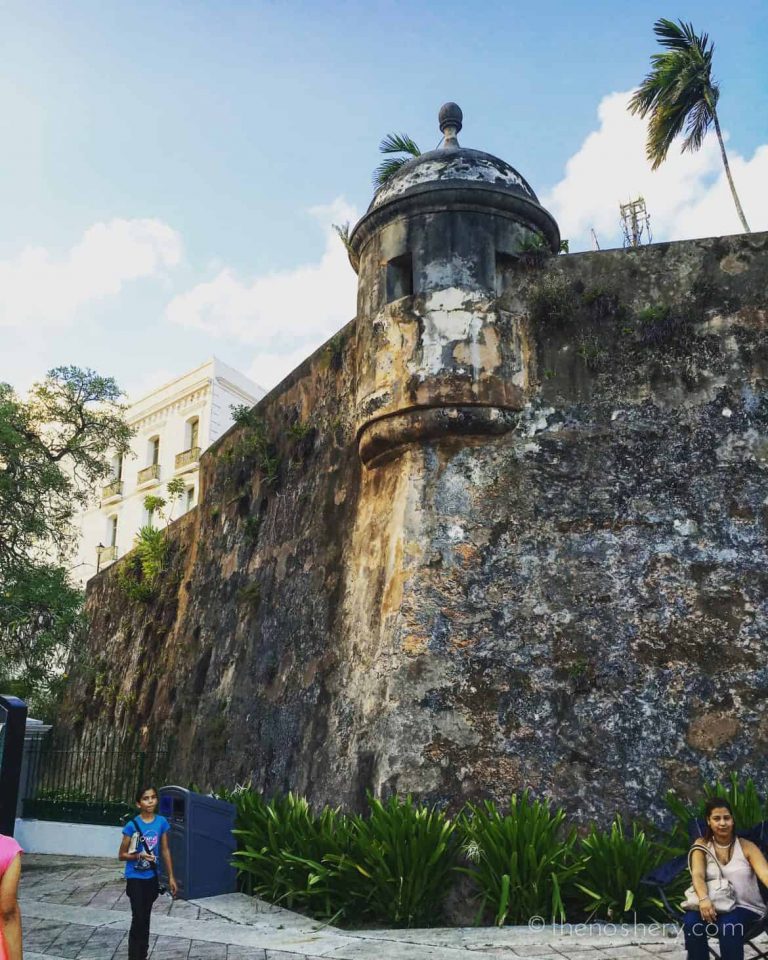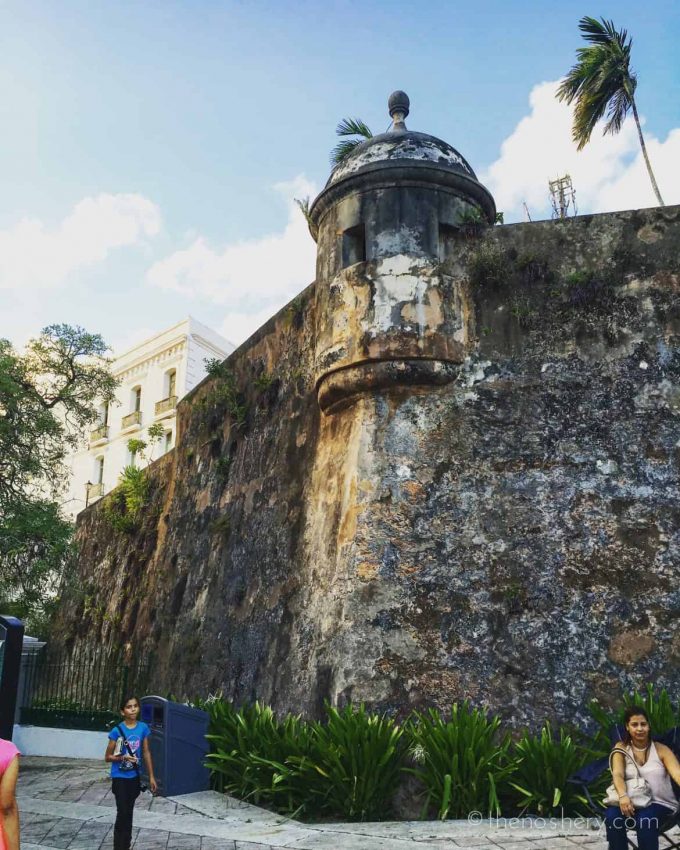 Ok, so I've been talking a lot about food because let's be honest when I visit Puerto Rico I go to see family and eat all the foods. But, for this trip, we had one thing we REALLY, REALLY wanted to do, zipline. Way up in the mountains of a small town called Orocovis is a zipline park called Toro Verde.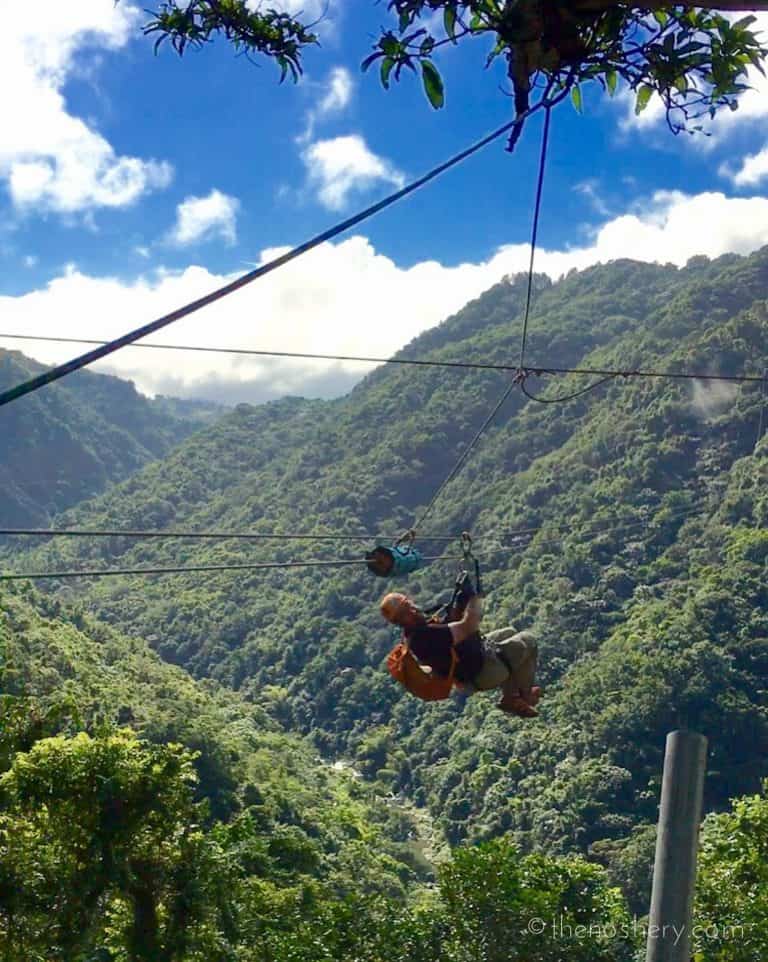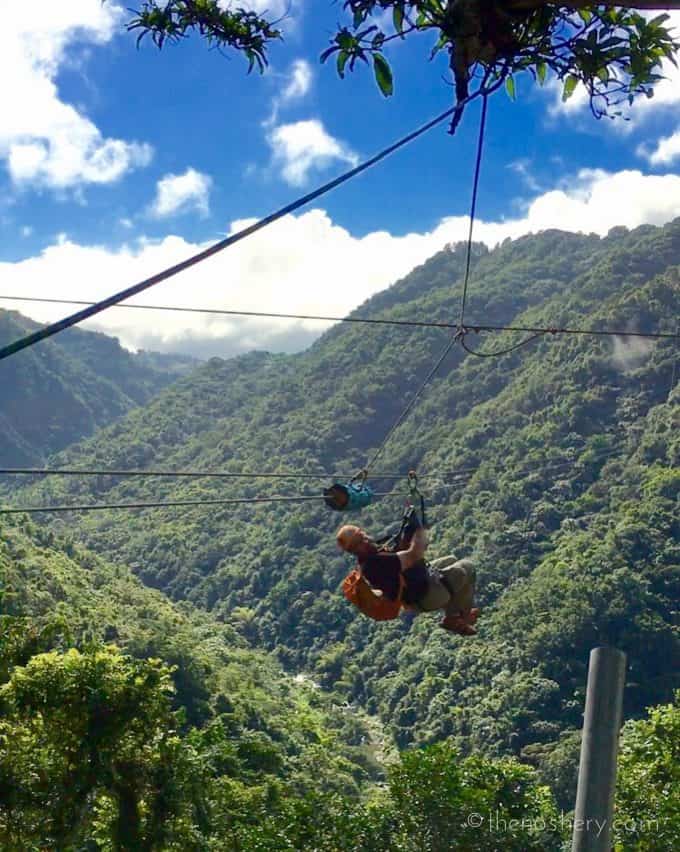 It was freaking AWESOME! I'm not going to lie; I was a little nervous dangling from a cable hundreds of feet in the air, but it was AWESOME! The guides did a fantastic job, super friendly and knowledgeable. I was ok putting my life in their hands. ? They offer several options.
Zipline Tour – 8 ziplines and hiking trails.
Wild Bull – A hiking tour that includes a zipline, suspension bridges and a rappel.
The Beast – One of the world's longest and highest ziplines. 4,745 ft long and over 800 ft high.
Bull Maze – A rope course with all kinds of surprises.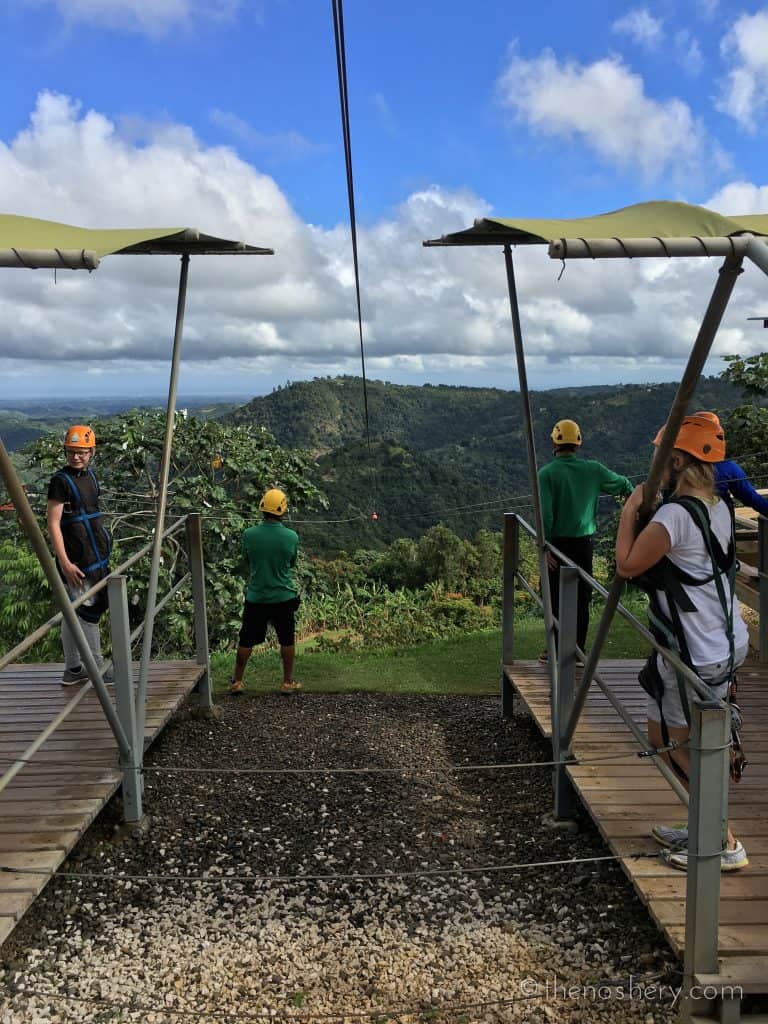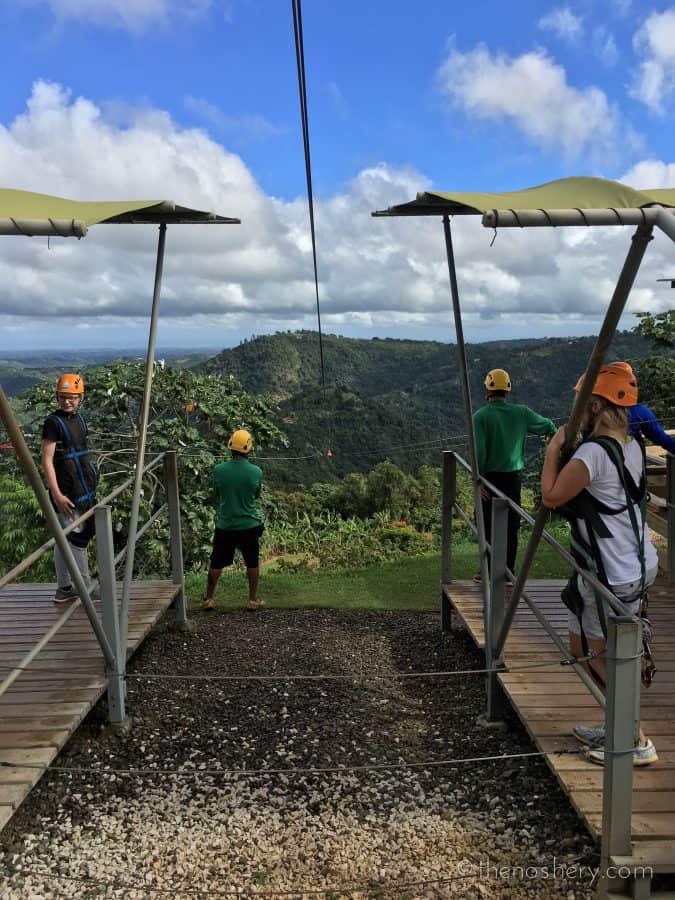 We decided to do the zipline tour and The Beast! I even have video evidence.
So, that's it! That's where I've been, eating and dangling from a cable. But, now I'm back. Reentering reality and back to making and sharing recipes. I am so lucky to love what I do!