Soup! I LOVE SOUP!
Chickpeas!  I LOVE CHICKPEAS!
Lamp! I LOVE LAMP! (Name that movie)
I love this soup!  Am I getting obnoxious yet?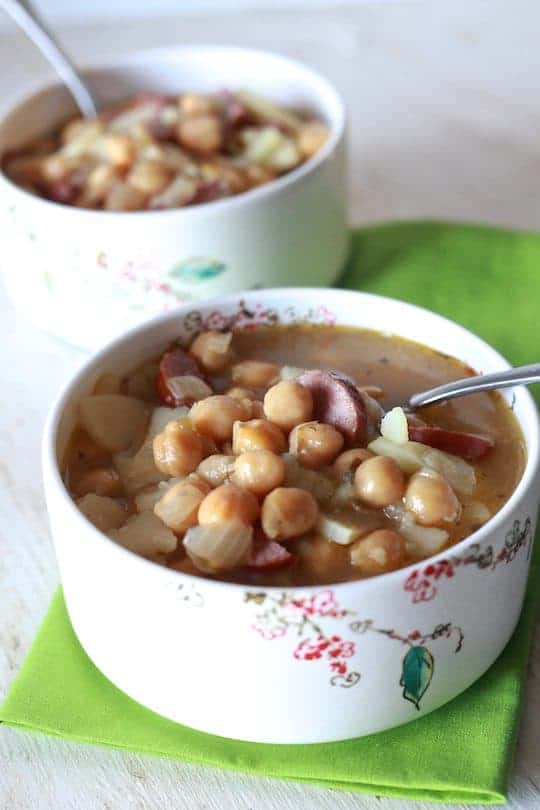 I hope everyone had a wonderful Thanksgiving and ate to their hearts content! It's such a great time to spend with family and friends.  We kept it low key here a Friendsgiving and a Thanksgiving potluck hosted by hour RV park.  Unfortunately, I just checked the weather for tomorrow and we are in for another drastic temperature drop.  It's currently a beautiful 79 degrees and tomorrow the high will be 43! What's the deal. I say it's time for soup!  On a cold day I like to curl-up with a blanket on my lap and a big bowl of warm soup.  Especially this soup, because it's my favorite!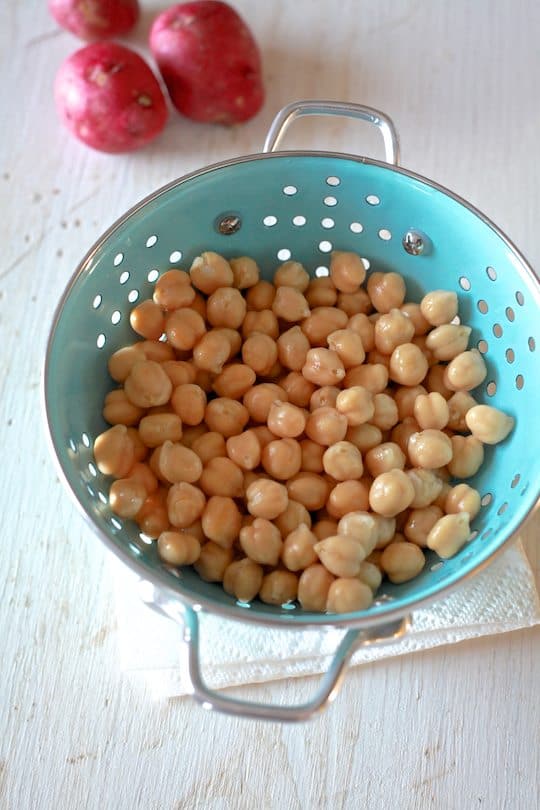 I love this soup because it's easy, crazy delicious and makes the best leftovers in the history of soup! When I visit my husband's family they request that I make a big-o-pot of this soup every time.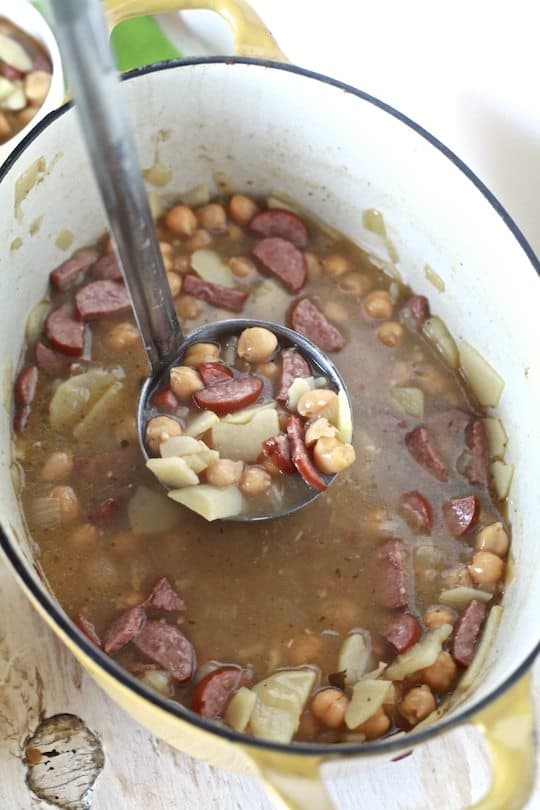 The first time I ever had Spanish Bean Soup was at the Silver Ring in Downtown Lakeland, FL.  They had daily special of a half Cuban sandwich with a cup of soup. But most of the time I would just get a big bowl of Spanish Bean soup with bread and butter, it's divine.

When we moved away from Florida I would crave a bowl of Spanish Bean soup.  The only way to curb my craving was to make it myself. Chickpeas, potatoes, andouille and onions simmer together in a savory chicken broth to make big bowls of happiness. Or a bunch of little bowls of happiness, it depends if you want to share.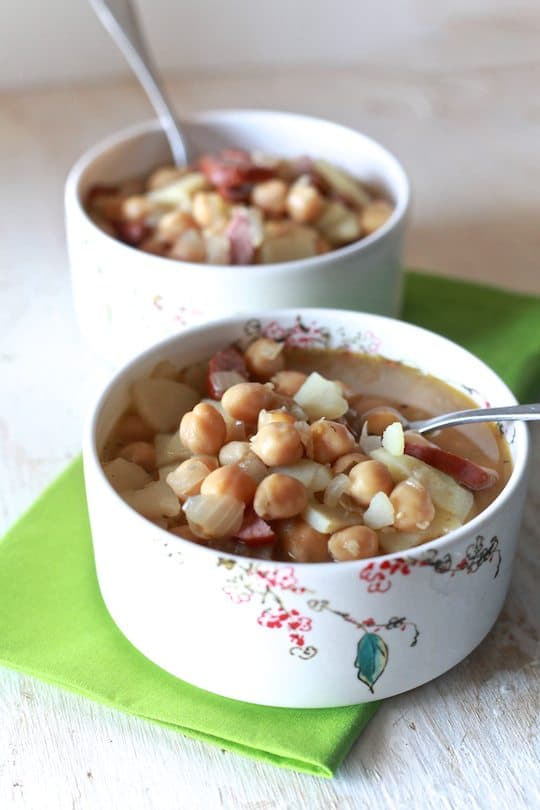 If you are craving something a little lighter try this chunky roasted tomato soup. But, of course, everyone loves a classic Sancocho (Puerto Rican Beef Stew).  If you want something hearty and loaded with aromatics and spices you need to try this Moroccan Lamb Stew with Harissa and Garbanzos.
If you are looking for more soup or stew recipes ideas see my collection of soups and stews. Also, be sure to check out my collection of Puerto Rican recipes.

Yield: 6
Spanish Bean Soup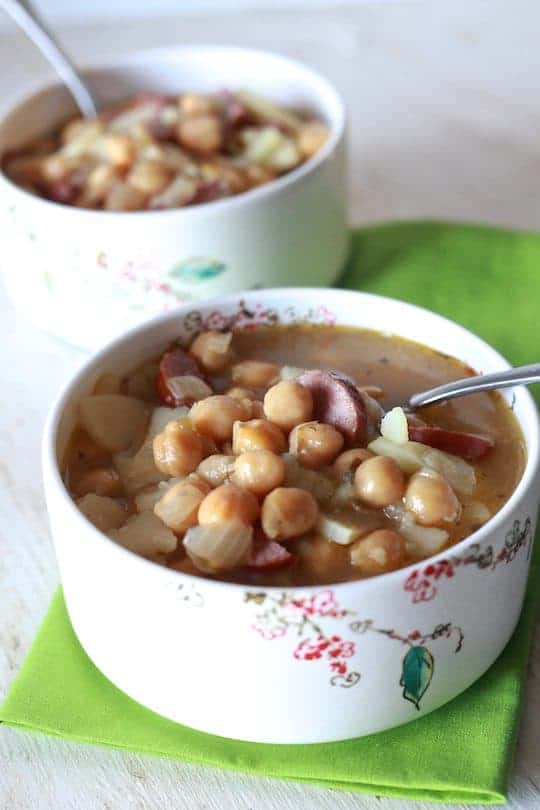 Ingredients
2 cans of chickpeas, drained and rinsed
1 qt of chicken broth
1 andouille sausage, cut in half and sliced (can also use Kielbasa or Chorizo sausage)
3 red potatoes, quartered & thinly slice
1/2 large onion, diced
3 cloves garlic, minced
1 tbsp of olive oil
salt to taste
Instructions
Heat 1 Tbs of olive oil in large pot over medium-high heat, add 4 cubes of recaito (1/4 cup), cook until it breaks down, abt. 5 mins.
Add sausage, garlic & onions, cook until onions are soft and translucent, add potatoes and chickpeas, chicken stock & an envelope of sazon, stir.
Turn up the heat and bring to a boil, turn heat down and simmer for 20 minutes or until potatoes are tender.
Serve hot with bread and butter.