Who doesn't love pancakes!? Even if you think you don't like pancakes I bet with the right mix-ins you will love them. I mean come on! It's cake for breakfast! Who doesn't love that?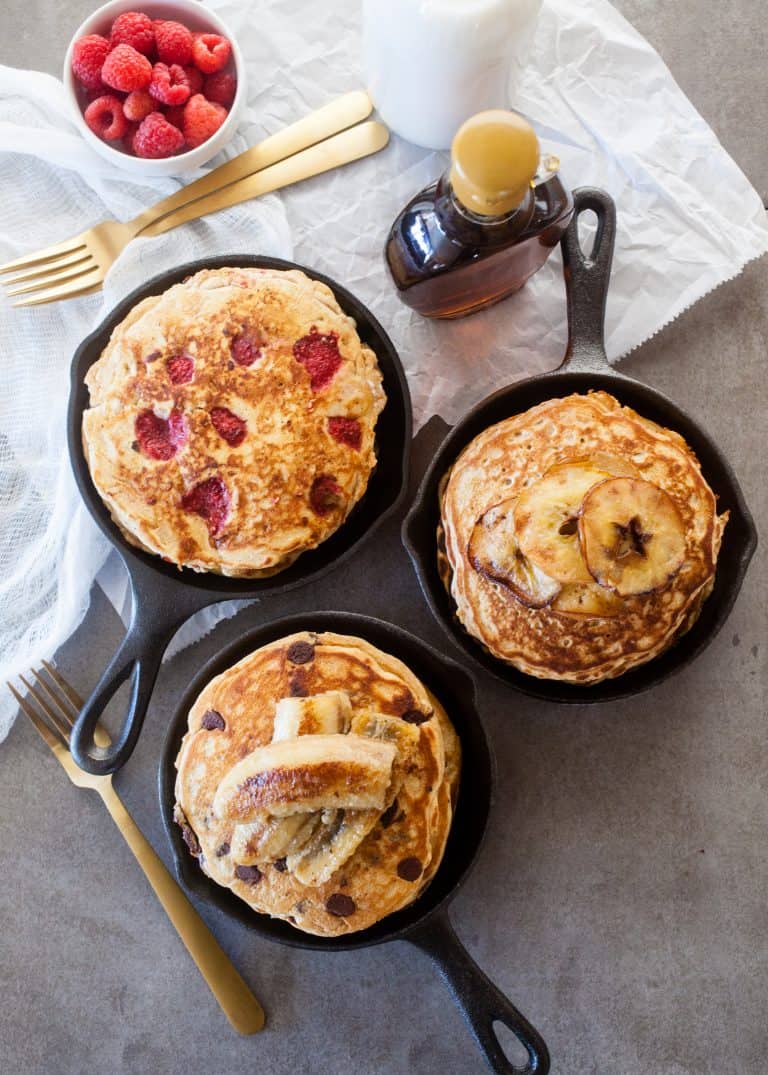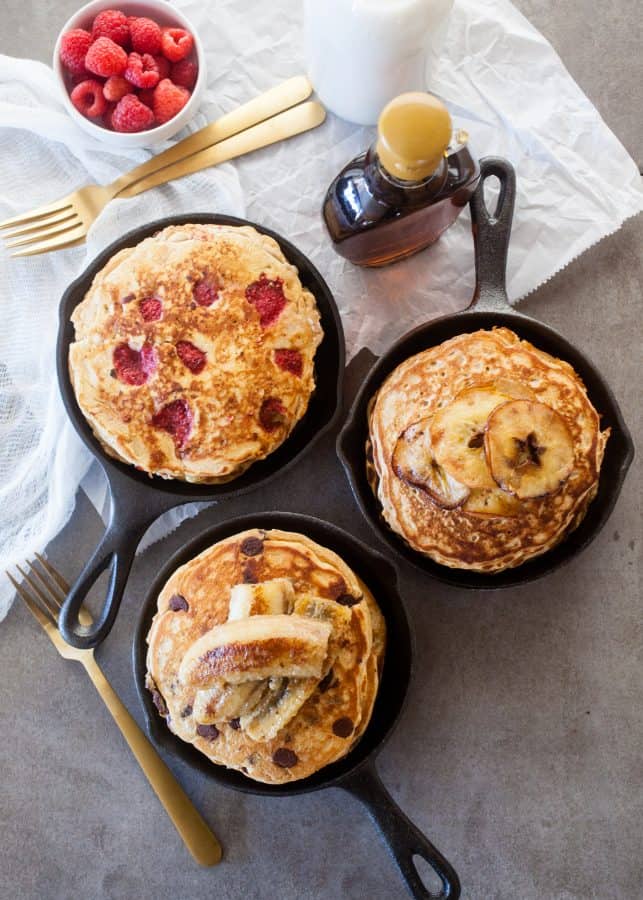 Occasionally, I like to make my own pancake mix but, that doesn't happen often. Most times I grab my favorite store-bought mix and get a little creative. With a few extra ingredients, you can take your boring mix to awesome.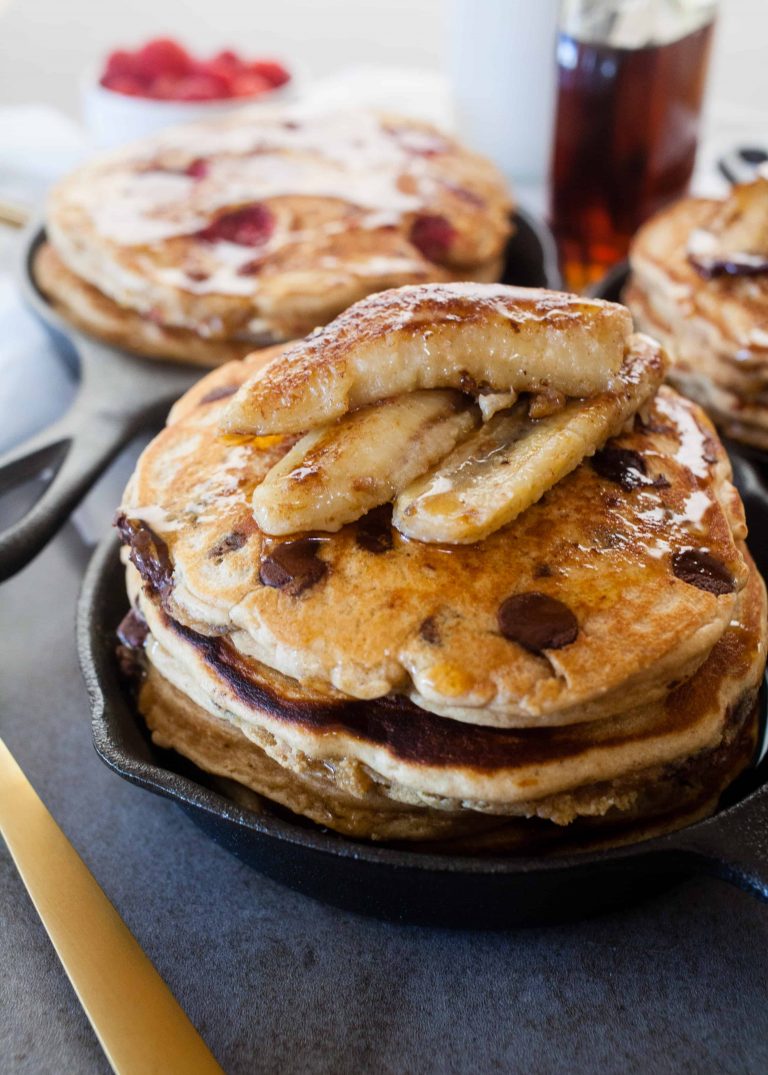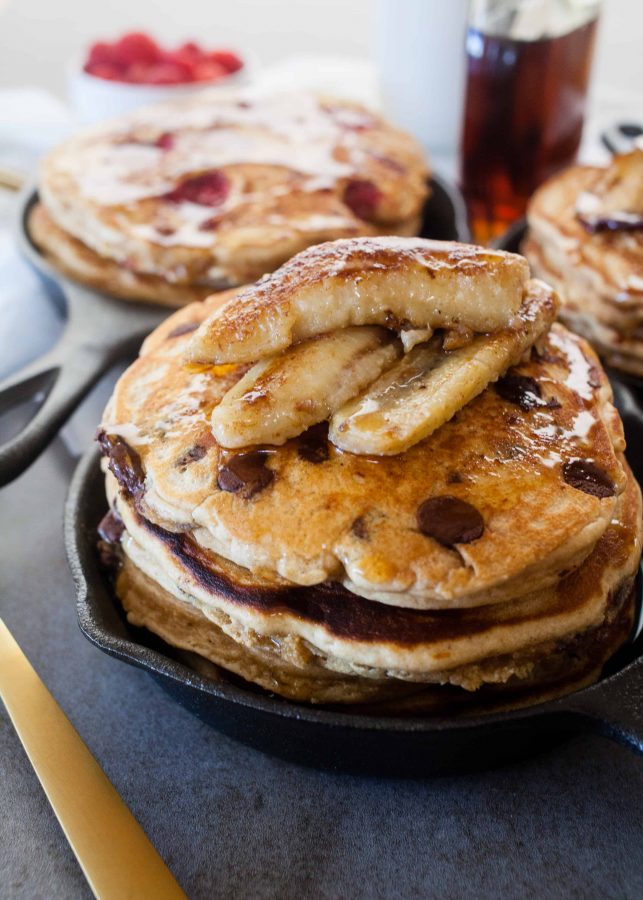 These are three of my personal favorite elevated pancakes, peanut butter chocolate banana, white chocolate raspberry, and apple pie. Get the recipes and more elevated pancake inspiration at my post on The Pioneer Woman – Food and Friends.
more breakfast love