At the start of the week, I will be in California for a blogger conference. Leaving my husband on his own. So, I made a few things ahead so he doesn't have an excuse to live on canned spaghetti or ramen.
Sunday | Slow Cooker Pork Carnitas | These carnitas are easy to make and easy to eat. Toss them in a warm tortilla and you are good to go.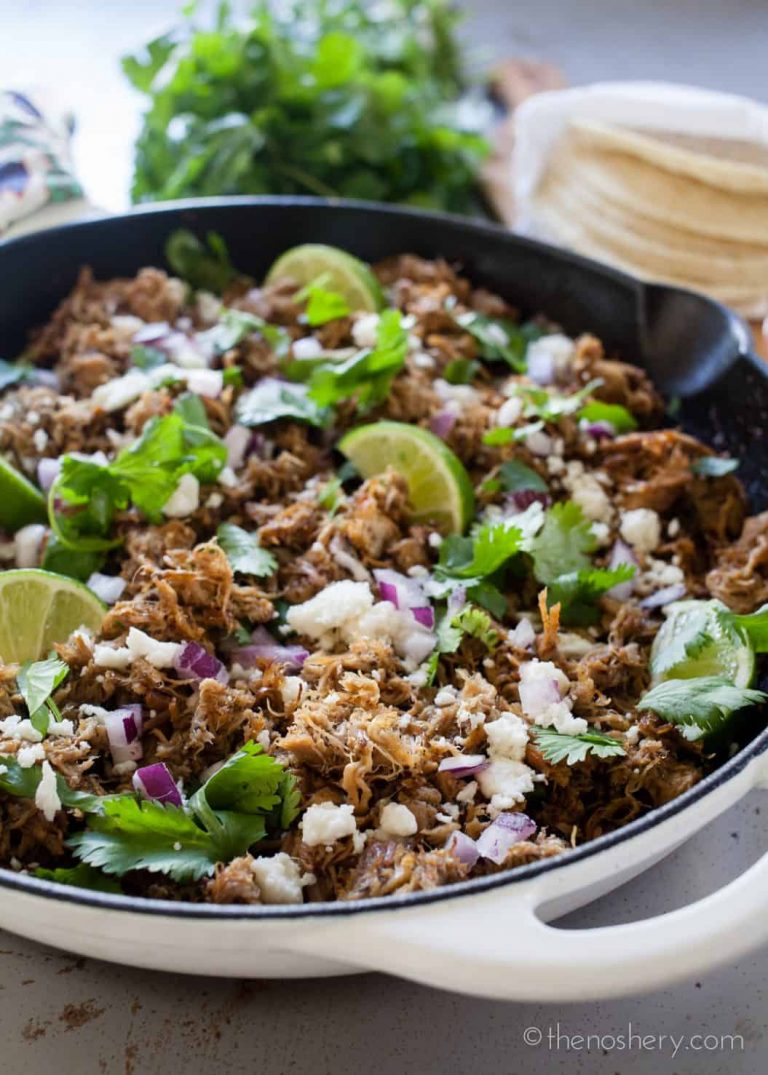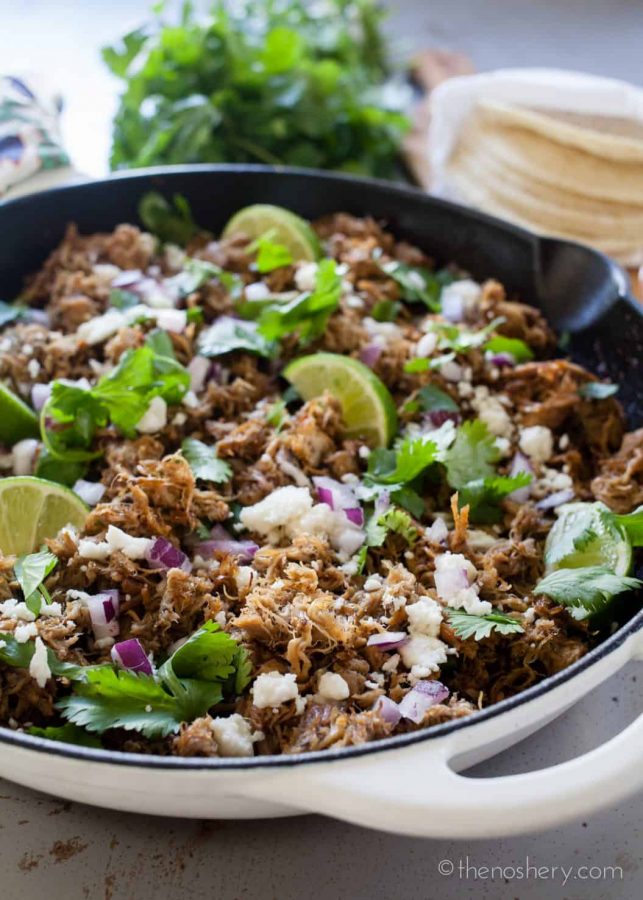 Monday | Ensalada de Bacalao (Salt Cod Salad) | I love salt cod salad and it keeps in the refrigerator for up to a week. It can be enjoyed along, serve it over boiled yuca or white rice.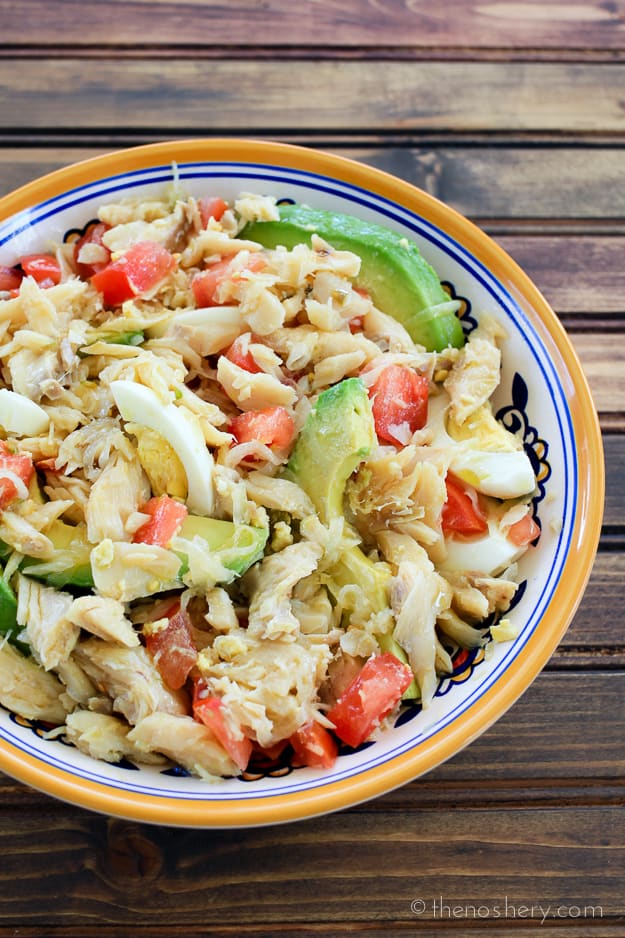 Tuesday | Roast Chicken | Whole roast chicken is easy! The chicken roasts over a bed of potatoes and carrots so you have a whole meal in one pan.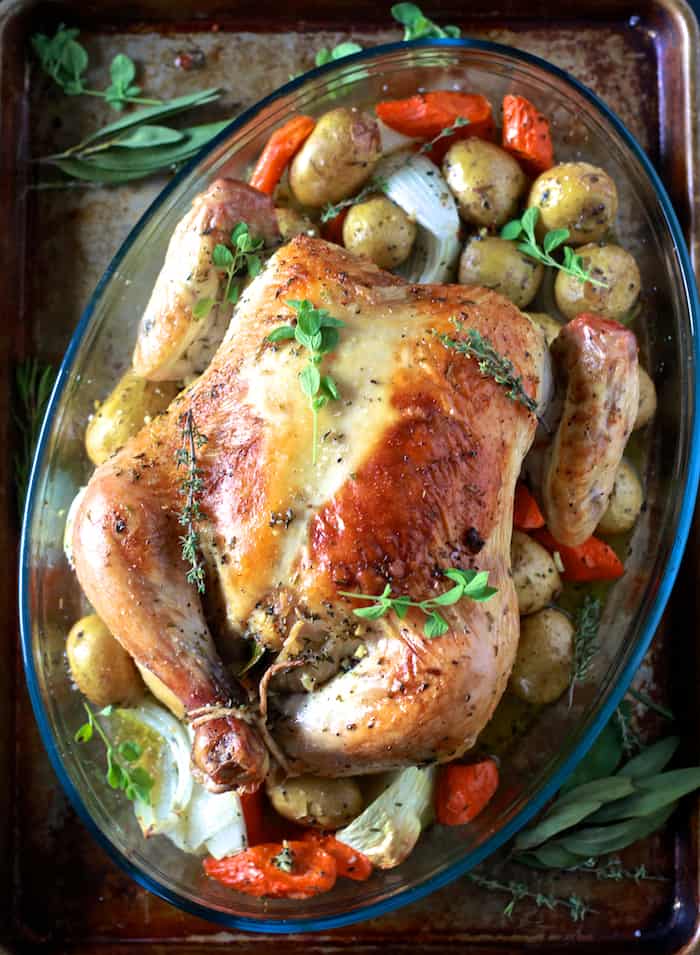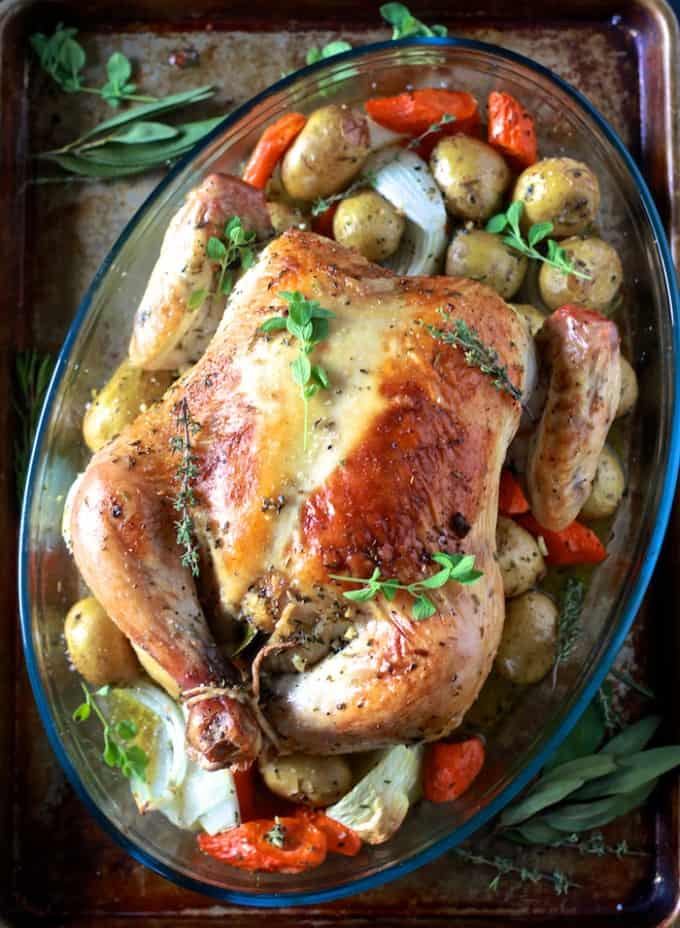 Wednesday | Fancy BLT with Balsamic Mayo | Buttery bread, crispy bacon, balsamic mayo and a runny egg. Need I say more!?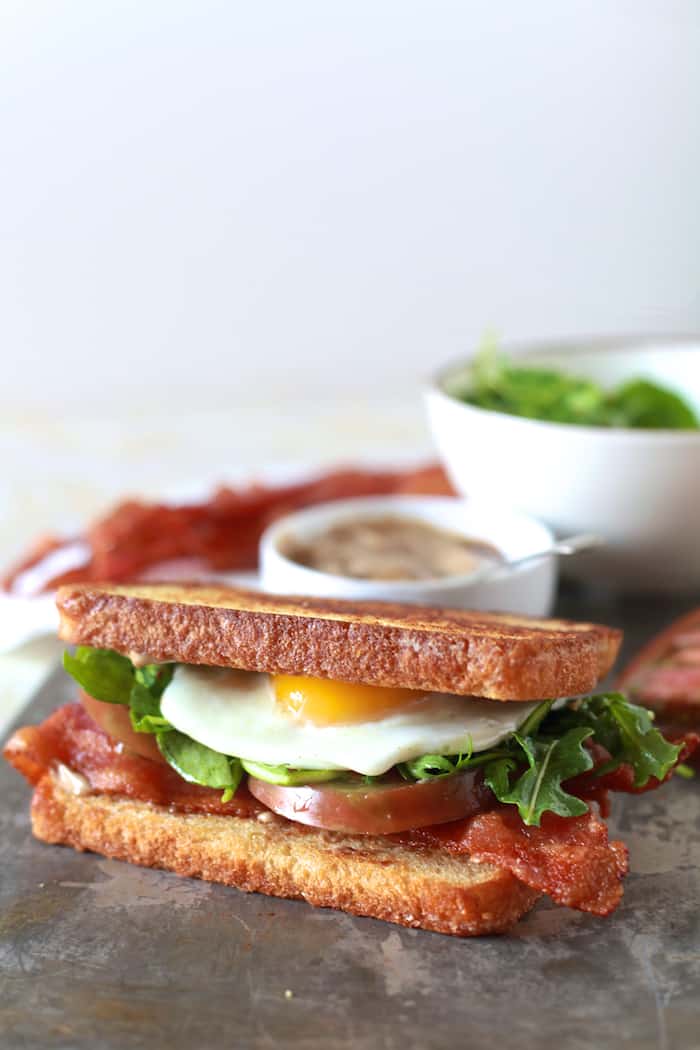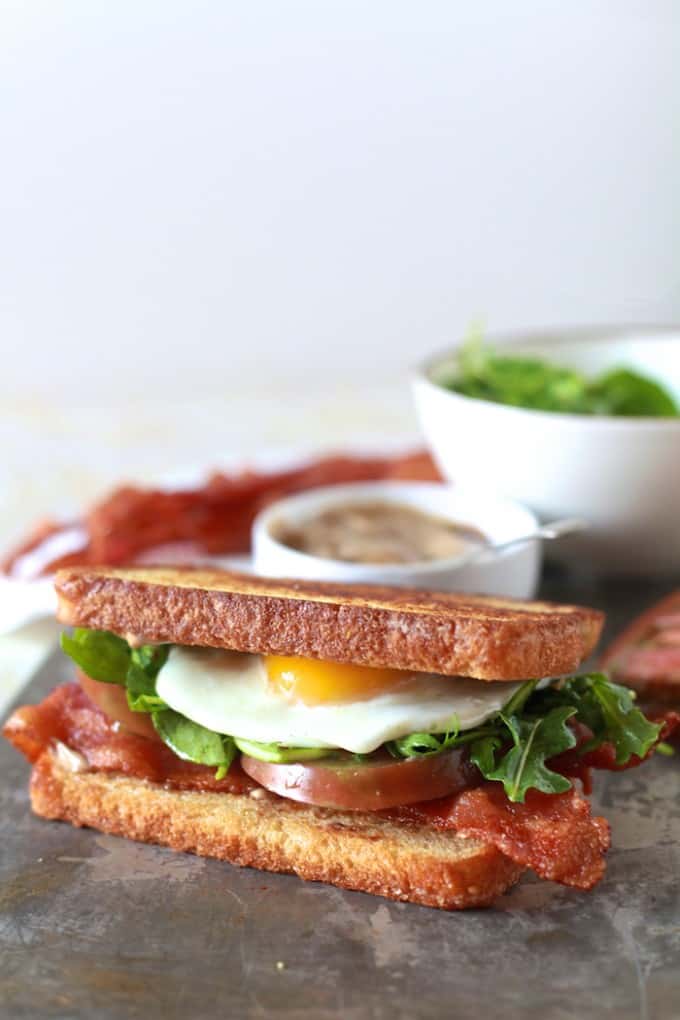 Thursday | Thai Peanut Butter and Bacon Burger | Don't look at me like that! These are the best burgers ever! TRUST ME! They are sweet, smokey, spicy and nutty. Think of pad thai in burger form.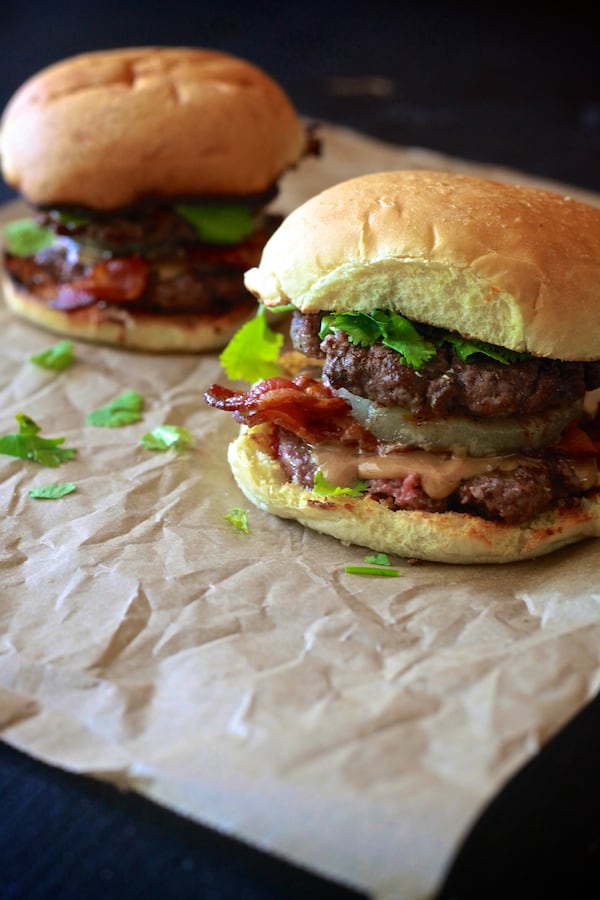 Sweettooth | Elvis Blondies: Peanut Butter, Banana, Bacon and Chocolate Blondies | Sticking with the peanut butter and bacon theme. These blondies are the blomb. That is blondie and bomb together.