This post isn't a recipe about how to make the perfect burger. This is about toppings on a burger.
Forget about ketchup, mustard & pickles. Let's talk peanut butter, bacon and pineapple. You heard me right.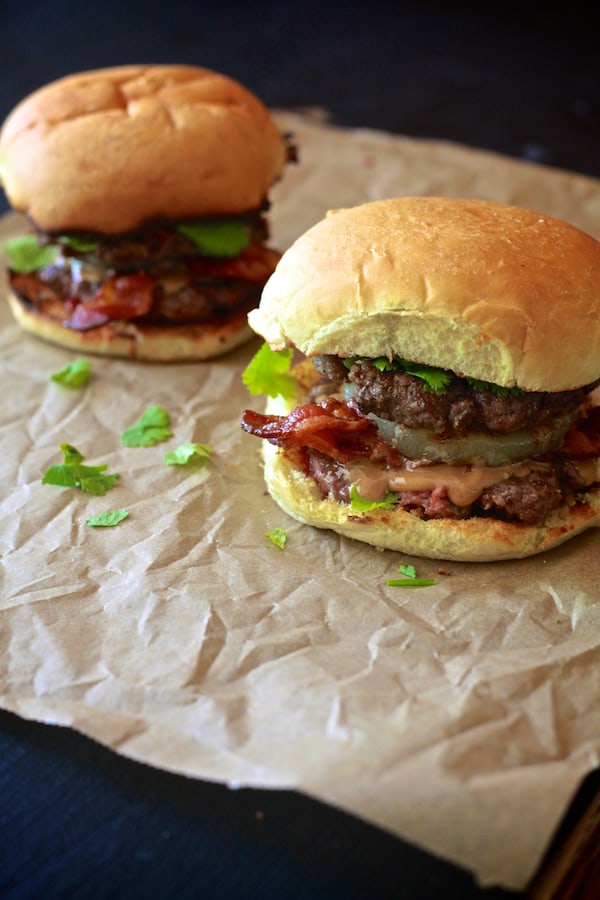 I think I have made it clear that I love food. All kinds of food, but there is one thing that holds a special place in my heart and that is the hamburger. There is nothing better than digging in to a juicy hamburger on a toasted bun. For a long time my favorite burger had blue cheese crumbles and sautéed mushrooms, but when Obed and I lived in Tulsa our favorite burger joint was Fat Guys. Perfect name for a burger joint, right? Anyways, on Wednesday nights they have $4 peanut butter and bacon burgers. You heard me right, peanut butter and bacon! I had never had a peanut butter and bacon burger and I thought I would give it a try. Then the girl behind the counter asked me if I wanted it Thai style. "Sure, what the heck!"
My universe has been forever altered. Why didn't I think of this sooner!? Hands down without a doubt this is the best burger EVER!!!
EVER PEOPLE!!! EVER!!!
Would you like one?
Start with a toasted bun and a squirt of sriracha on the top and bottom. It's up to you how much and how hot you want it.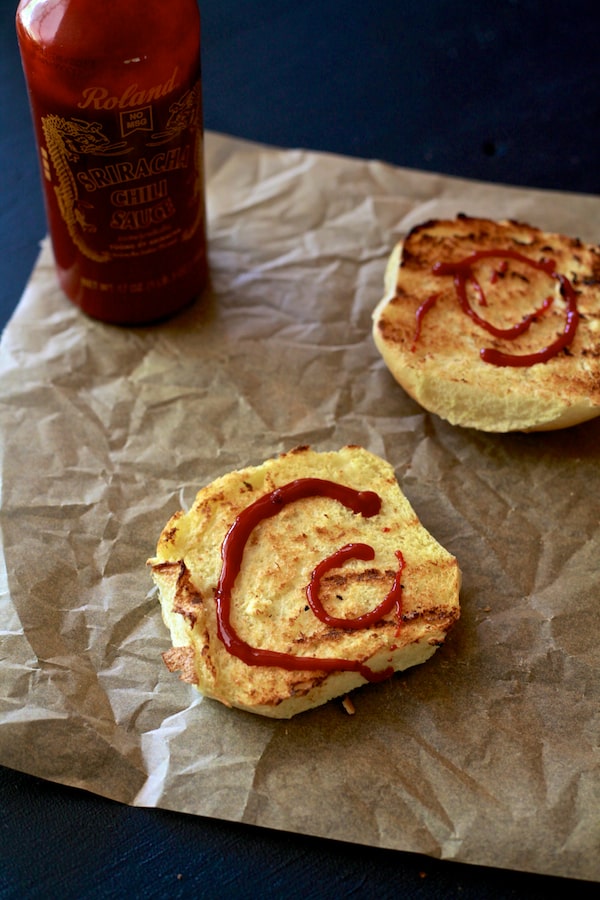 For this burger I like the thin patties.
Put a burger patty on the bun while still warm drop a heaping dollop of peanut butter on top of the patty.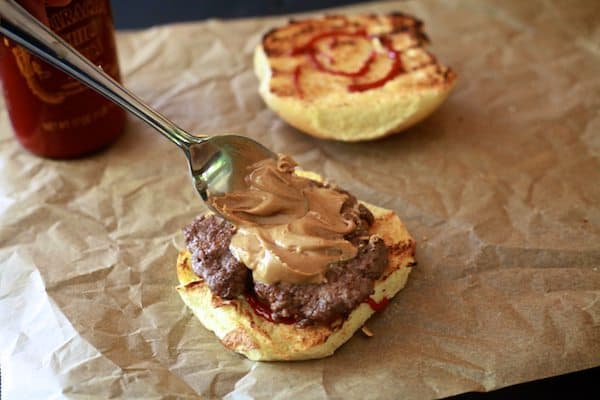 Lay two pieces of crispy bacon on the peanut butter.
Ohhhh yeahh!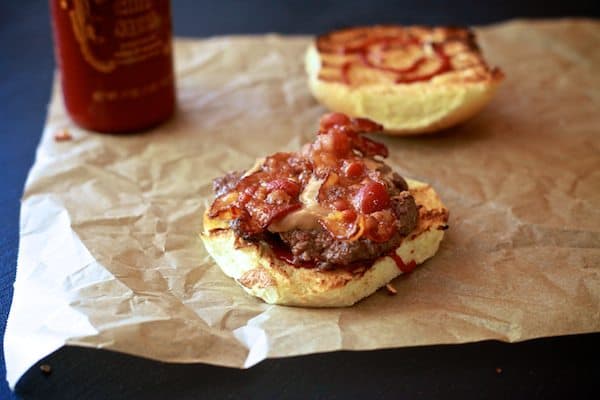 Then comes the grilled pineapple.
Hello lover! How you duen?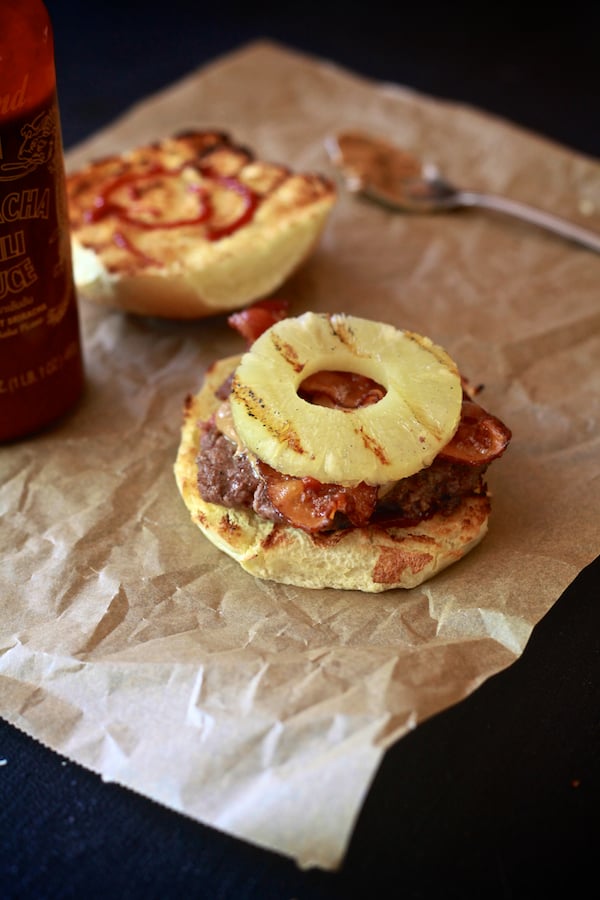 Lay another thin warm burger patty on top of the pineapple, sandwiching everything between the two patties.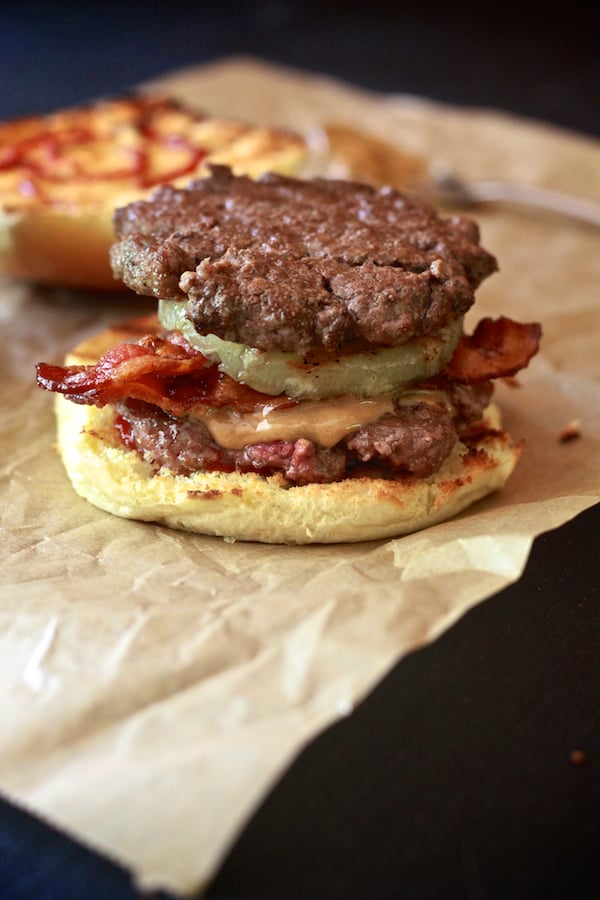 Top with fresh cilantro leaves.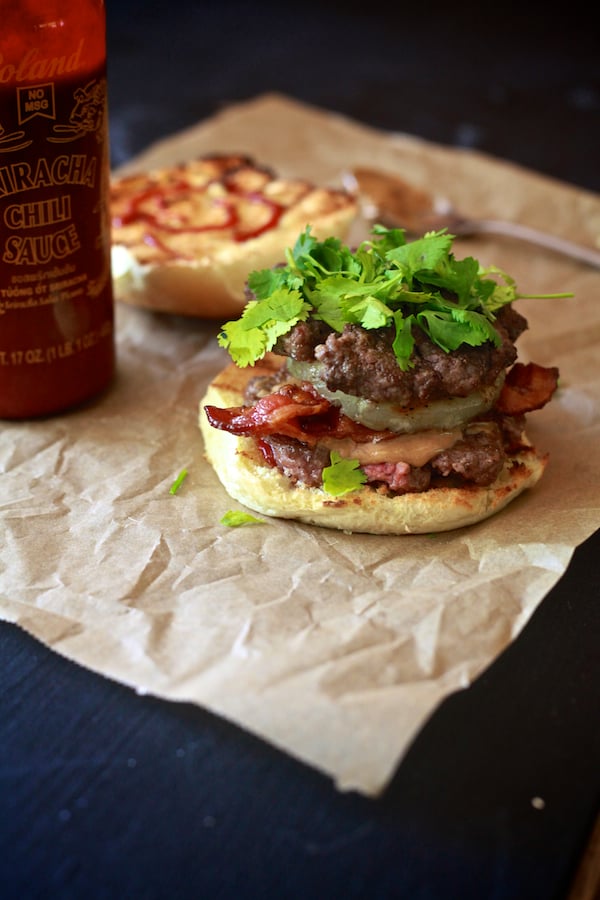 Your burger masterpiece is complete!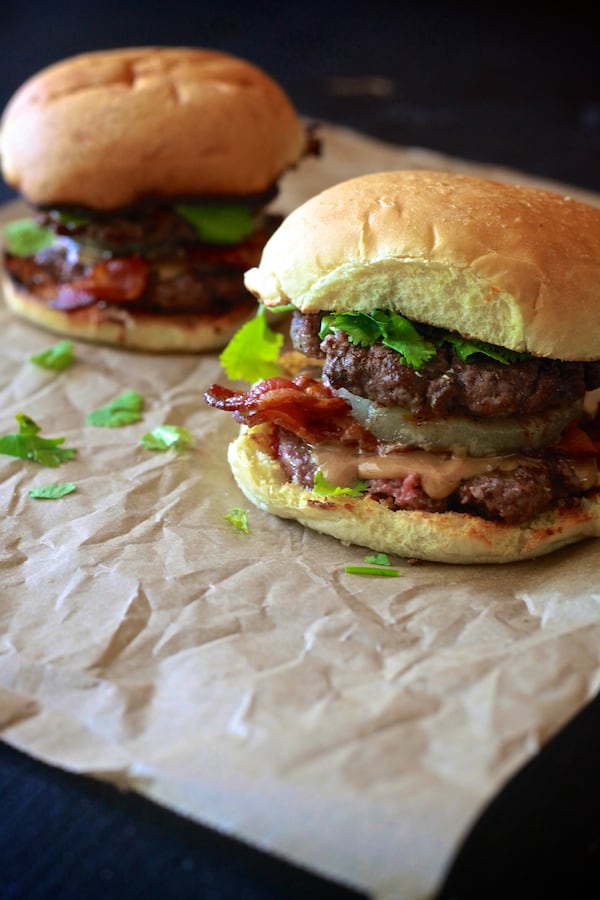 This burger will blow your socks off, I promise! It has an eye rolling combination of sweet, spice and nuttiness. Not to mention the crispy bacon. Do you see that peanut butter oozing out and basting the patty? I know you are thinking I have lost my mind and your right! I have lost my mind over the AWESOMENESS of this burger!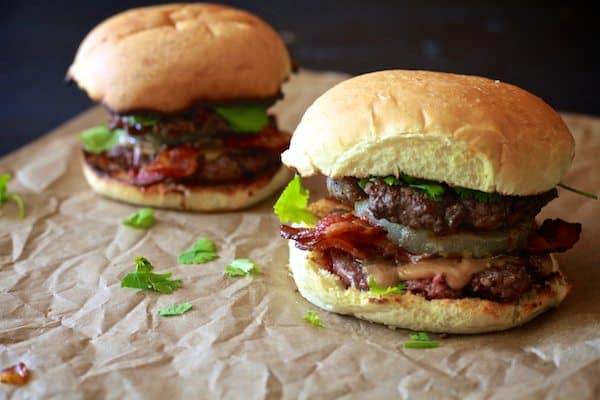 If you have doubts about this freaking awesome burger just think pad thai or any Asian dish that uses peanuts and then add bacon. Bacon does make everything better after all!
I LOVE YOU peanut butter, bacon, pineapple, spicy, juicy goodness! Don't ever leave me! Because I will cry and scourer the Earth to find you.
What am I talking about, it's a burger. I will just make and so should you.