Cooking Temperatures for Pork
| You all know how much I love pork. So, when the National Pork Board asked to work together again I immediately said sign me up. It was such a great experience to visit 
Sioux Falls and learn about pig farming
last year I was excited to work with National Pork Board again.
One question I often get is meat cooking temperatures, especially minimum safe cooking temperatures for pork. I think this question comes up a lot not only because some people don't know but, also there is some conflicting information out there.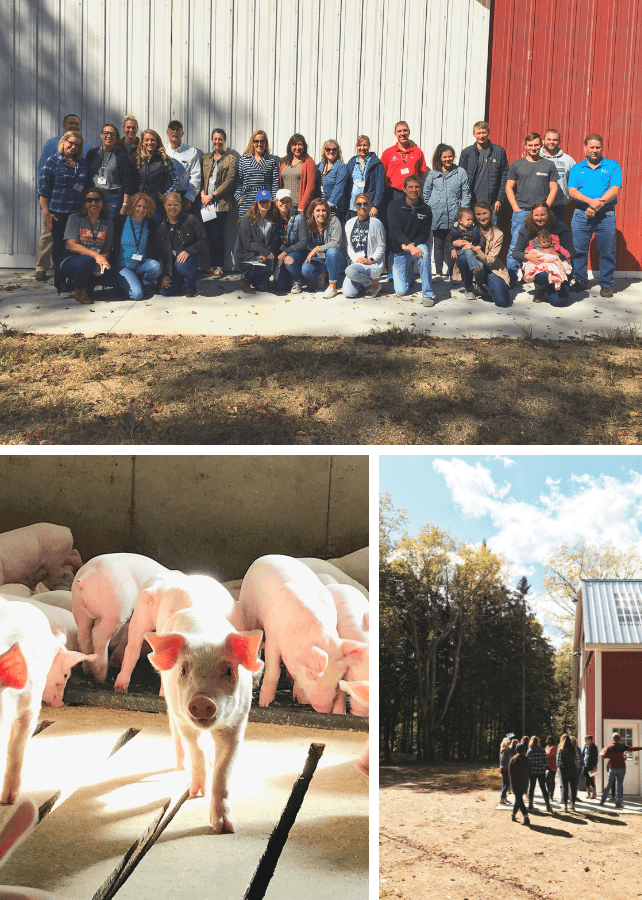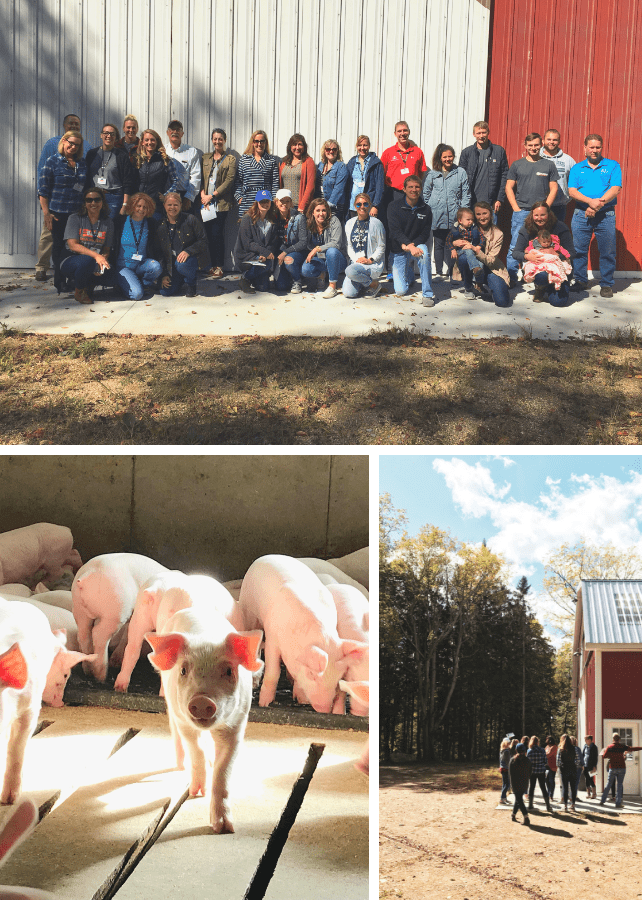 New Safe Minimum Cooking Temperature for Pork
Having worked in the food service industry I have sat through my fair share of food safety classes and for the longest time, the recommended cooking temperature for pork was 160 degrees.   
In 2011 USDA guidelines lowered the minimum cooking temperature for pork to 145 degrees with a 3-minute rest
. If you are wondering why the temperature change I got the full 411.
Why Did Pork Cooking Temperatures Change?
It basically all boils down to advances in technology and pig farming practices. For the longest time pig farming was done outside leaving the animals subject to the elements. Not just the weather but also to whatever is in the dirt. Pigs are known for eating virtually anything and to dig in the dirt. Exposing them to trichinella which is the parasite that causes trichinosis. This is why to combat trichinosis it was recommended to cook pork to 160 degrees.
Today most pig farming is done indoors and with the aid of technology and biosecurity (safety measures used to combat germs; such as showering from head to toe when entering and exiting the facilities.), extensive steps are taken to minimize the risk of disease or illness. All of this virtually eliminates exposure to trichinella and significantly minimized exposure to disease or illness. Hence why it is now safe to cook pork to 145 degrees.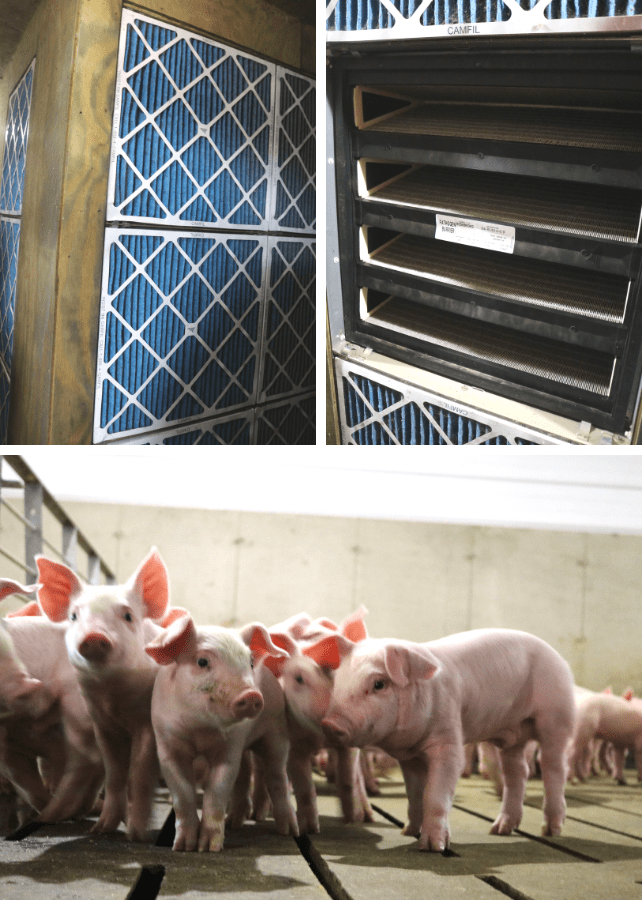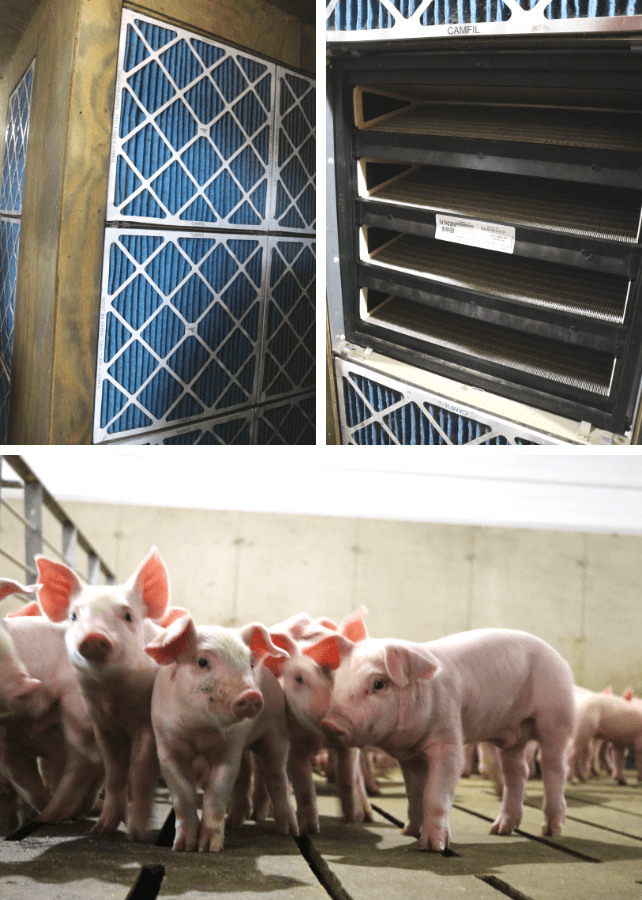 What Steps are Taken to Protect Pigs from Illness and Disease?
Indoor pig farming – By moving pig farming indoors they are better protected from illness and disease like trichinosis.
Keeping barns and stalls clean – The floors are concrete slates that sit above a collection tank. The pigs waste falls below the slats and is collected into the tanks to be used as fertilizer. This makes the stalls easier to clean and keeps the pigs separate from their waste.
Barn air filtration systems – The barns uses HEPA filter air filtration systems to filter the air coming into the barn. These are the same filters that are used in hospitals.
Biosecurity – Nothing from the outside comes into the barn. So, not only is the air filtered through HEPA filters but separate overalls & boots that are used in the barn that never go outside. Also, for the farrowing barns (where the piglets are born) you must do a full shower-in and out.
Temperature control – Controlling the temperature the pigs are exposed to help keep the pigs from getting stressed and having to use energy regulating their body temperature.
Veterinary care – The farmers take great pride in keeping their pigs healthy. A veterinarian is always on call to aid in any health concerns and provide vaccines and antibiotics when needed.
Technology – Almost all of these systems are connected to a monitoring system that notifies the farmers if there are any issues. The can see everything from water intake levels, temperature, feed levels, air filtration, and more from their phones. If something needs to be tended to they will receive a notification.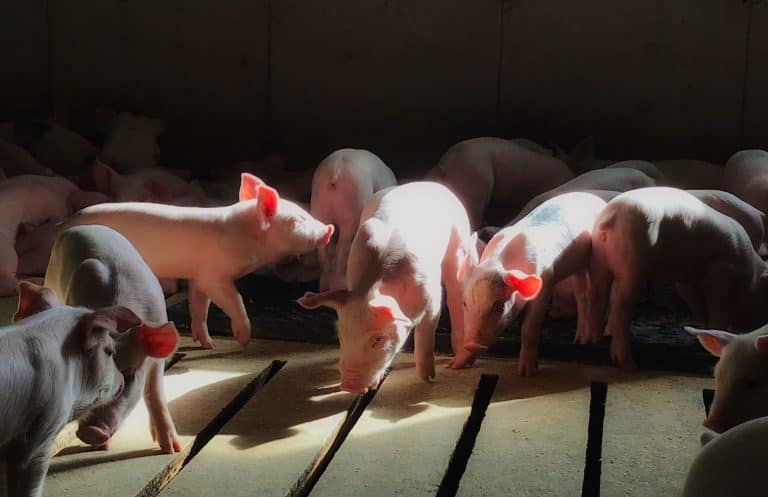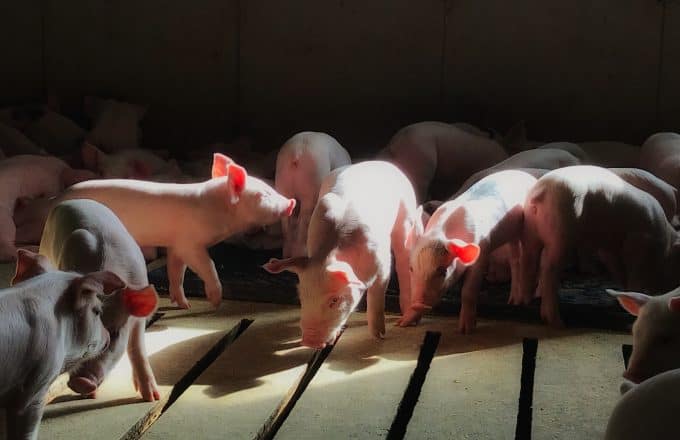 What about all those antibiotics?
When it comes to antibiotics I use to get this visual of all the pigs lining up and waiting to get their shots. Kinda of an Opera-like giveaway. This is why I love to go on agriculture trips like this because I get to learn what is true and what is not.
There is no antibiotic assembly line. No one is dolling out antibiotics indiscriminately. Antibiotics are only administered to the pigs if needed. Also, any antibiotics that are administered are closely monitored and documented.
Finally, when the pigs are ready to go to market no antibiotics can be present in the meat. The pork is tested by the USDA at the processing plan for any residue of antibiotics. If any antibiotics are found in the meat it is discarded and the farm is put on a kind of probation. If their pigs test positive a second time their pigs are no longer processed and accepted to go to market.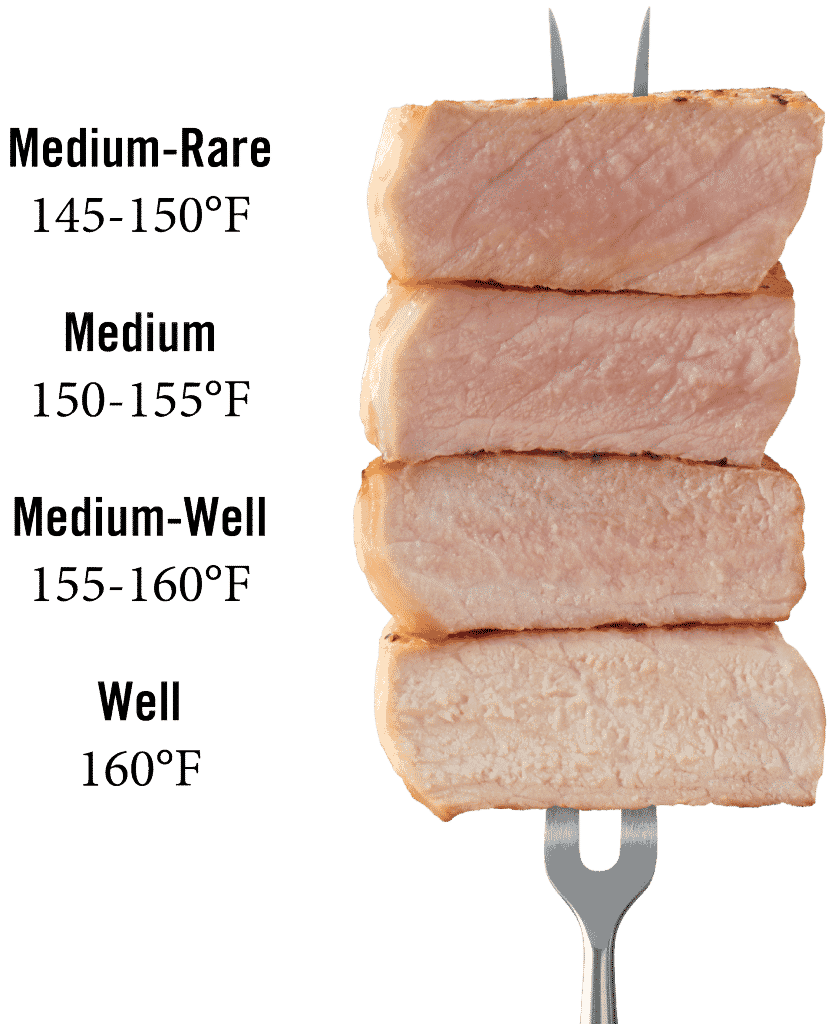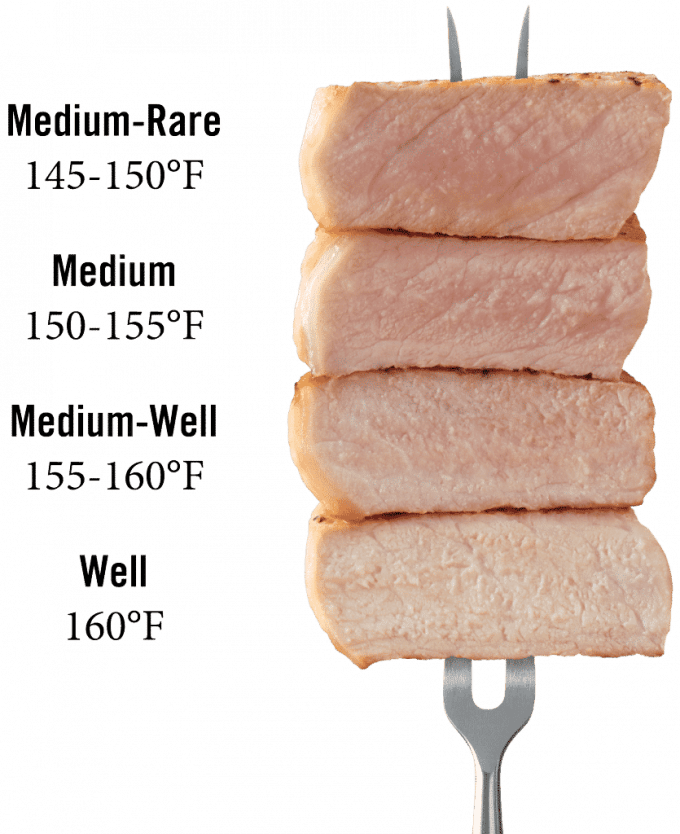 Recommended Cooking Temperatures for Pork
So my friends all of that to say it is most definitely no longer necessary to cook pork to 160 degrees. Gone are the days of sad dry pork. Now we can confidently eat pork at a safe 145 degrees. Resulting in tender juicy pork goodness.
The National Pork Board's recommendations for cooking whole muscle cuts like pork chops, pork roasts, or tenderloin is an internal temperature of 145° F, followed by a three-minute rest.
Ground pork should always be cooked to 160° F.  Pre-cooked ham can be reheated to 140° F or even enjoyed cold, while fresh ham should be cooked to 145° F.
Follow these pork cooking temperature guidelines for an optimum eating experience and for safety. The National Pork Board follows the guidance of the U.S. Department of Agriculture (USDA).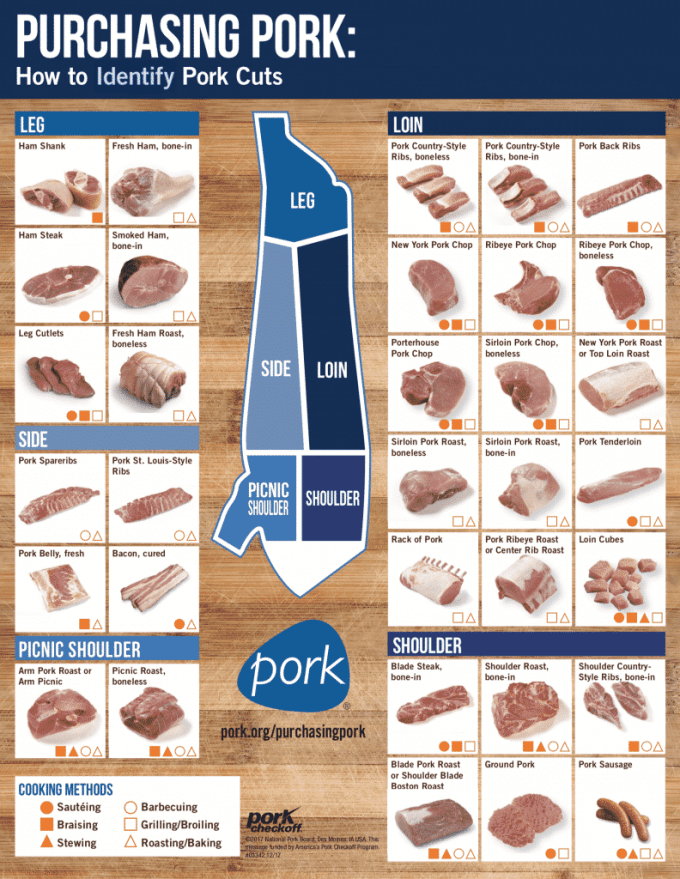 Tips for Picking the Best Pork at the Grocery Store
Now that you are armed with all this new information here are a few tips for what to look for at the grocery store when purchasing pork.
"Redder is Better" – look for cuts that are redder in color. The darker the pork the fresher and more flavorful.
Look for pork that hasn't release a lot of liquid into the pillow pack in the bottom of the packaging. If it has, it'll be likelier to dry out during cooking.
Choose your cut of pork depending on your cooking method. You don't want to flash cook a pork shoulder and you don't want to slow cook a tenderloin. See the guide above on How to Cook Pork and Choose the Right Cut.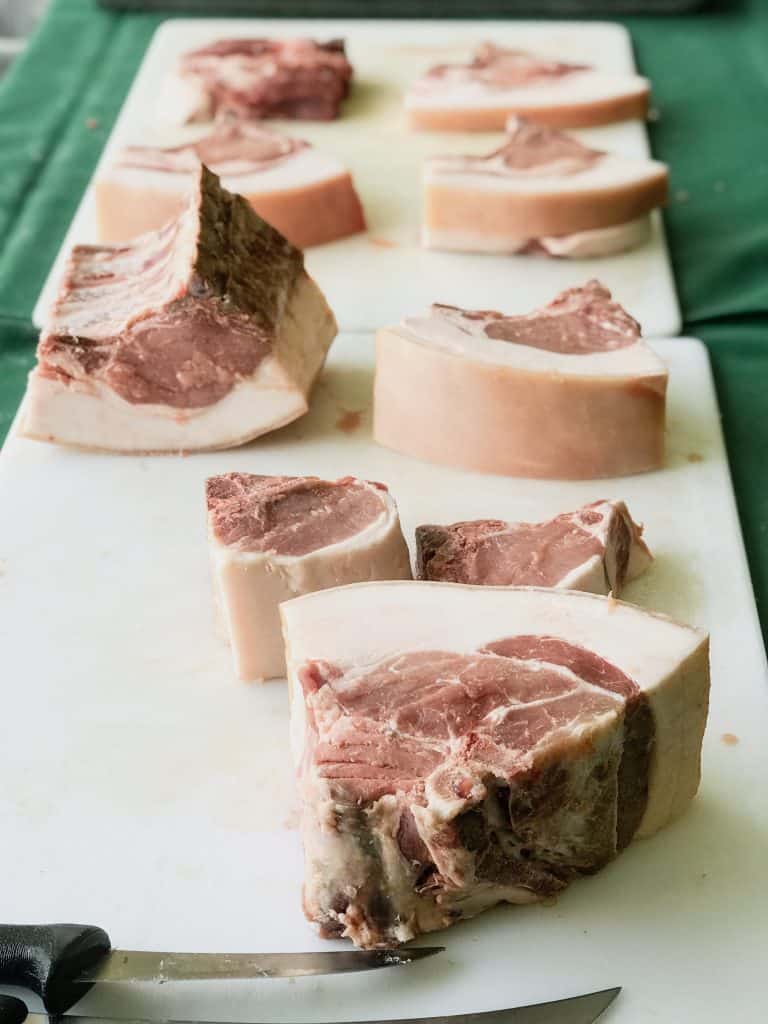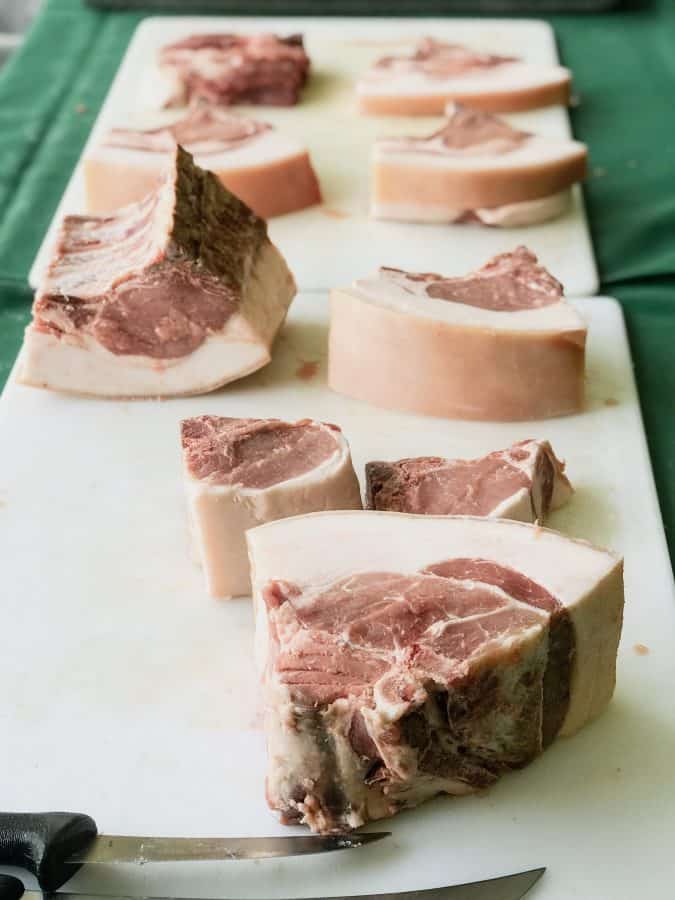 Now go out and cook yourself some pork! Need some ideas? Check out all of my amazing pork recipes. I got something for everyone and every occasion.
Disclosure: I've partnered with National Pork Board to share this information with you. The graphics shared are courtesy of pork.org. Pig photo by @sowmomma. As always, all thoughts and opinions are my own.