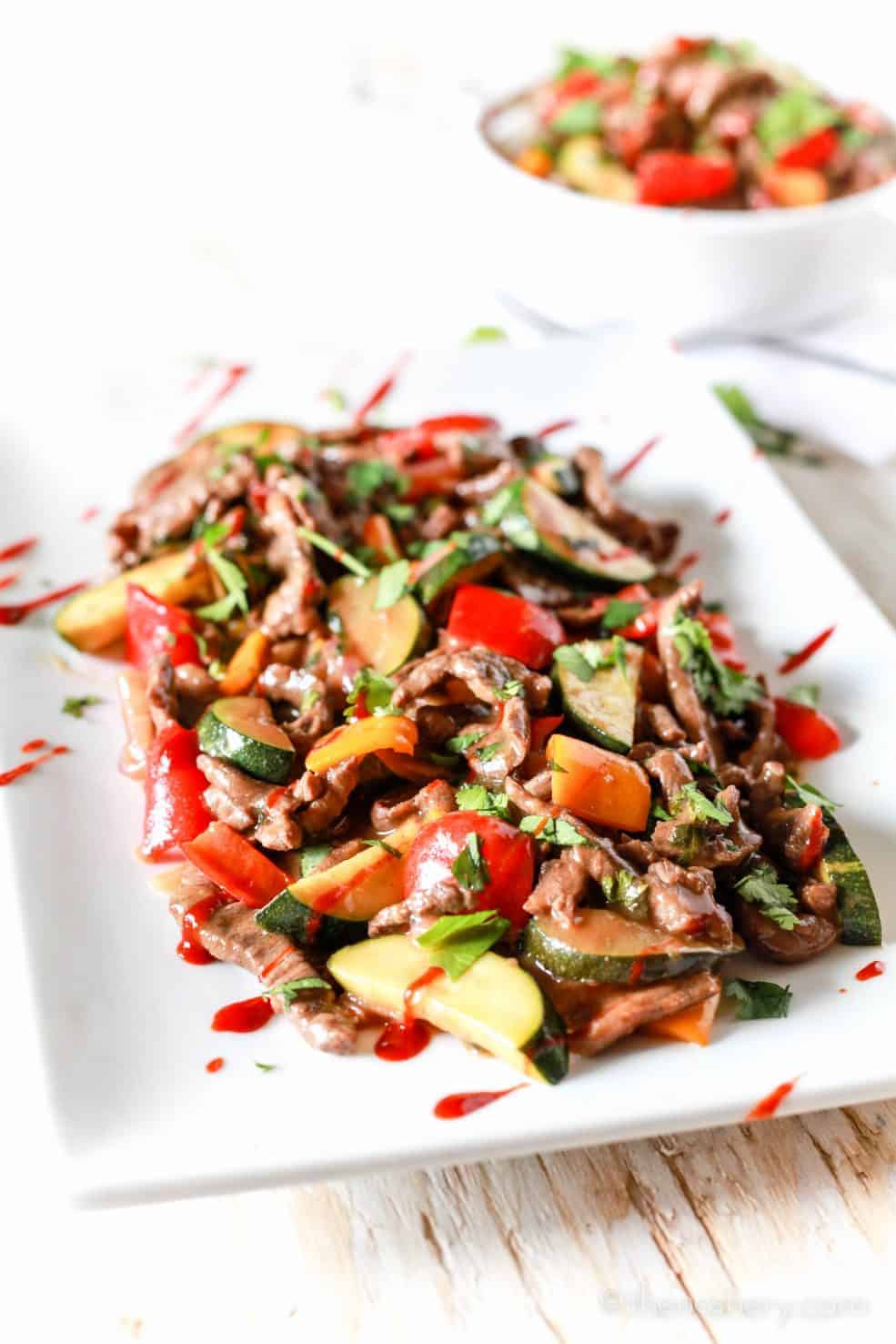 I am allergic to the phone.
Seriously, this is a real thing. Right? Phone talking allergies?
I hate making phone calls! Talking on the phone is the worst. Honestly, the thought of it sometimes makes me want to throw a tantrum. Love text messages hate talking on the phone and voicemail. Voicemail is the worst! In fact, it's so bad that yesterday I as craving pepper steak but That meant I would have to use the phone. This results in some weird stand-off between OB and me as to who is going to call and order take-out. Which is why I love Dominos because I can order from a phone app. Don't judge me! 😛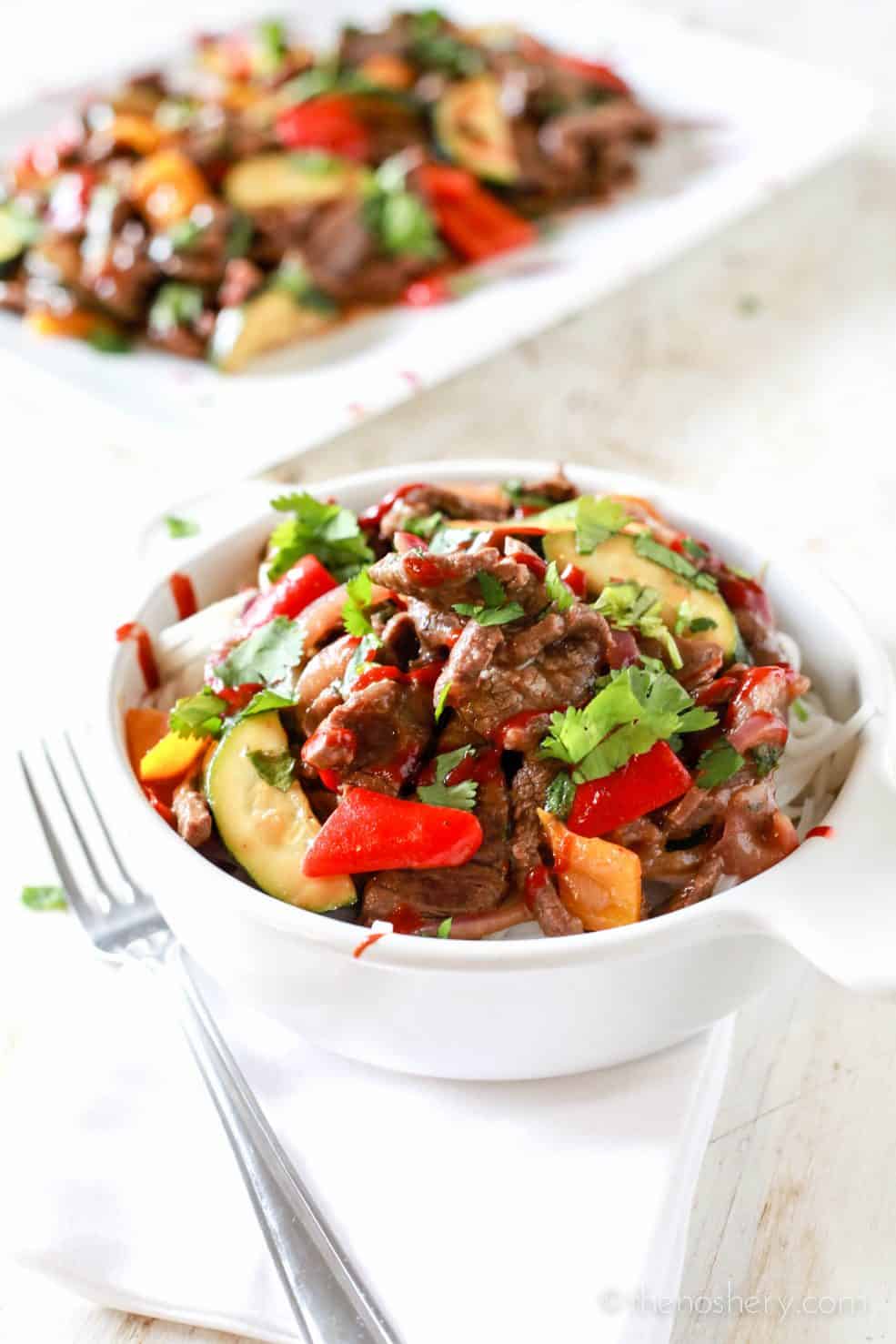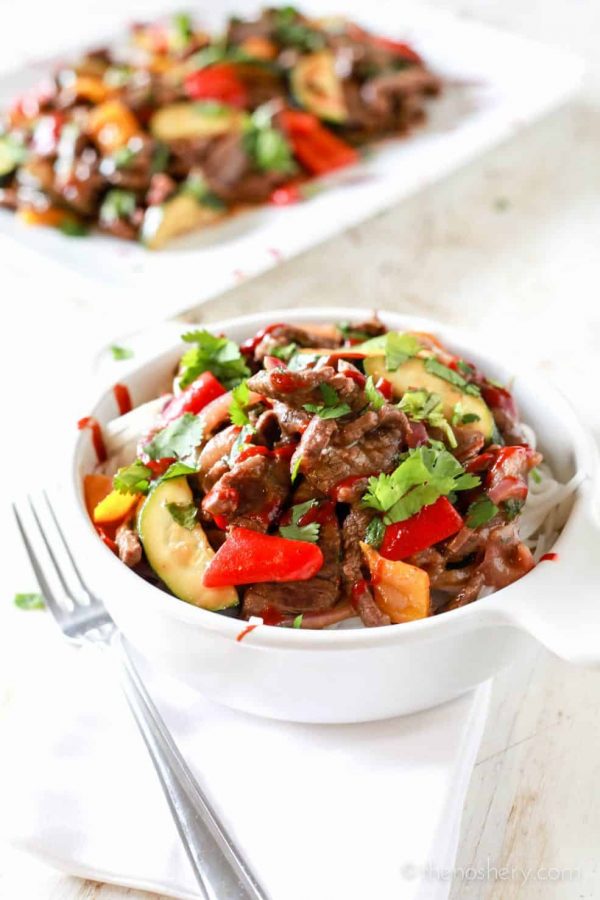 So, what do you do if no one wants to call for pepper steak take-out (debilitating phone allergy remember) and going out isn't an option because the schizo weather freezes your face? You make your own pepper streak take-out! Also, going out requires real pants and I am a little attached to my pajama pants on Sundays, which is another reason to DIY take-out.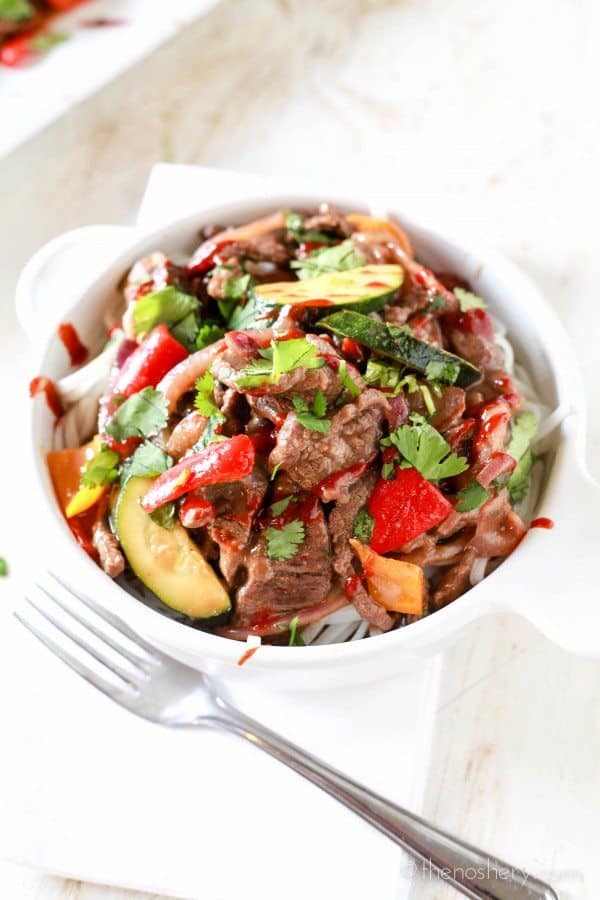 Yes, my phone phobia is that serious. I prefer to make my own Chinese take-out than make a phone call or put on real pants on a Sunday. Am I alone in the phone phobia / real pants thing? This is normal behavior, isn't it?
**Tap…tap…** Anyone?
Ok fine let's get back on topic…homemade take-out. Phone calls and real pants aside, let's be honest homemade take-out just taste better and, you can tweak it to your taste.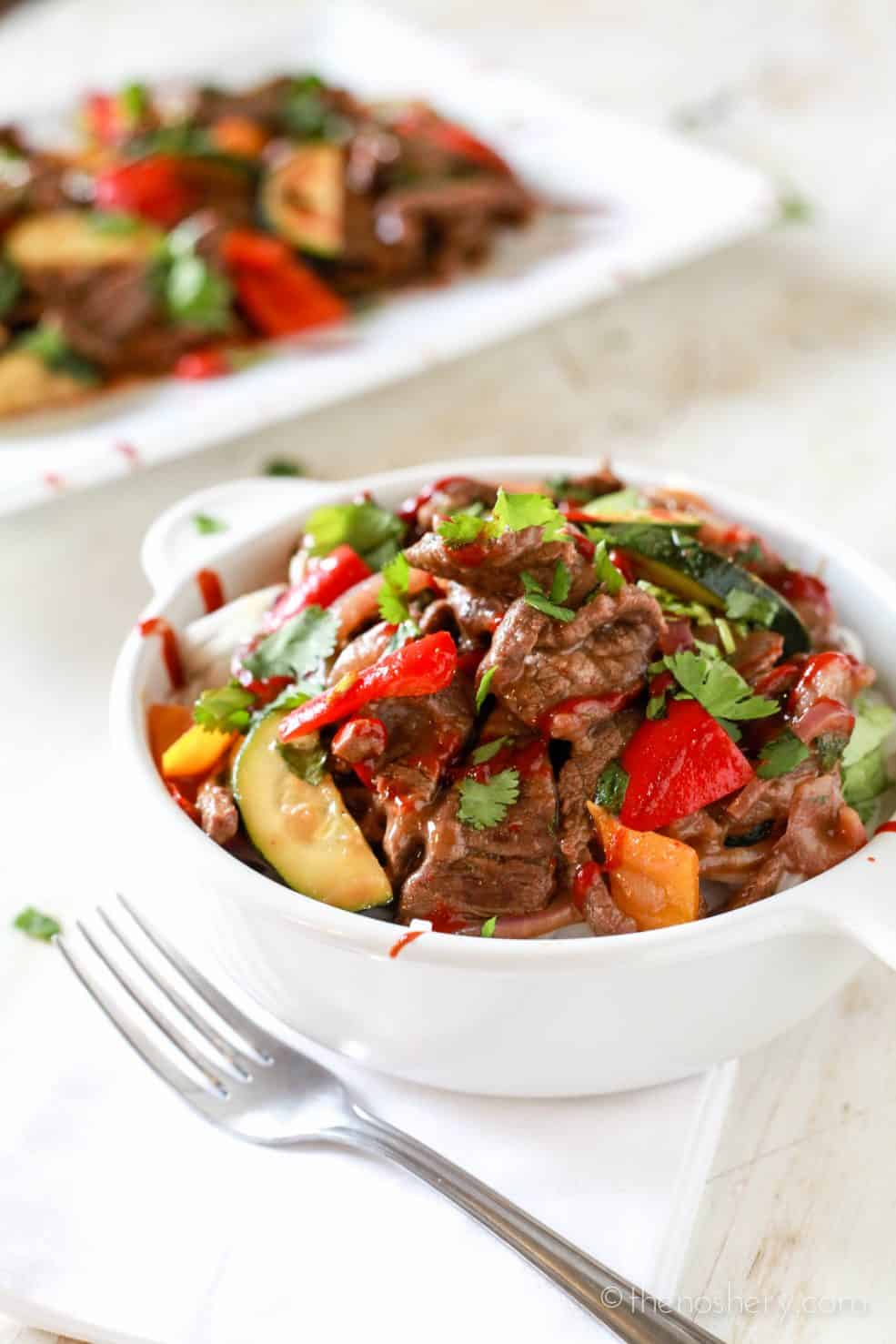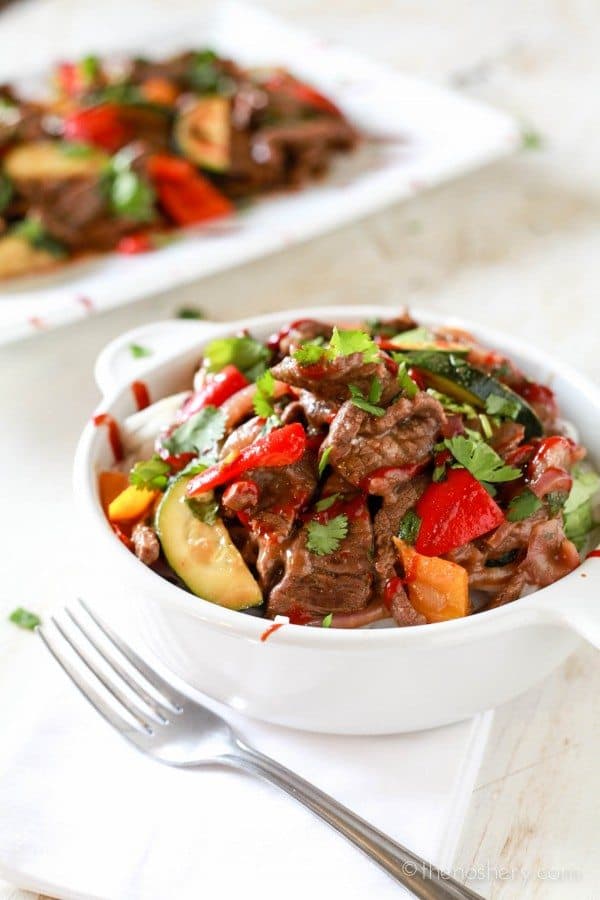 This dish is so quick and easy you will have no problem making it instead of picking up the phone. It's got a little spice, good sauce (You like the sauce? I like the sauce) and crispy fresh vegetables.  Not to mention it's a bowl of meaty tasty goodness.  Serve it over rice or even better rice noodles.  I kind of love rice noodles. Also, make extra because you know how Chinese is, you'll want more 30 minutes later.
Yield: 4
Spicy Pepper Steak "Take-Out"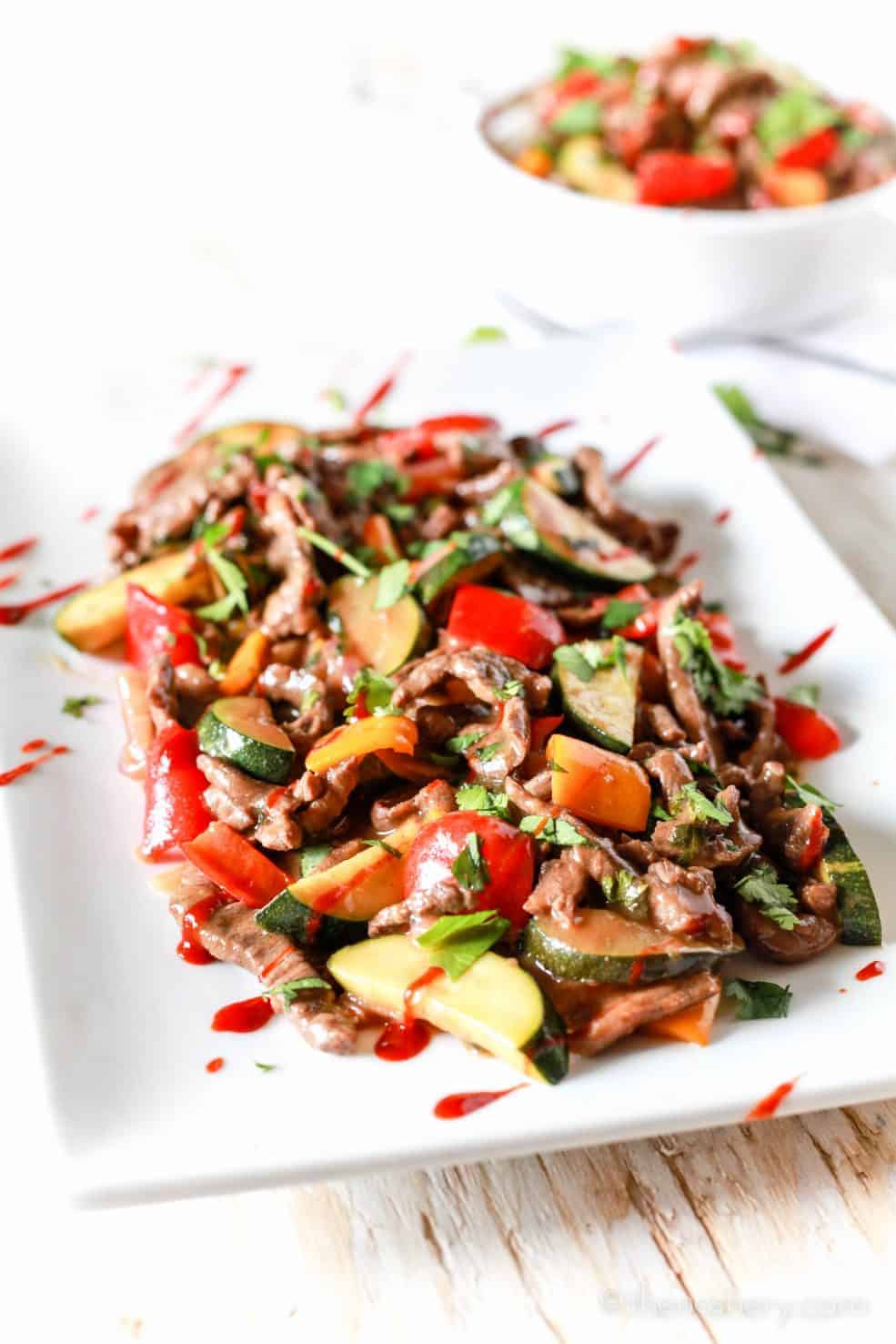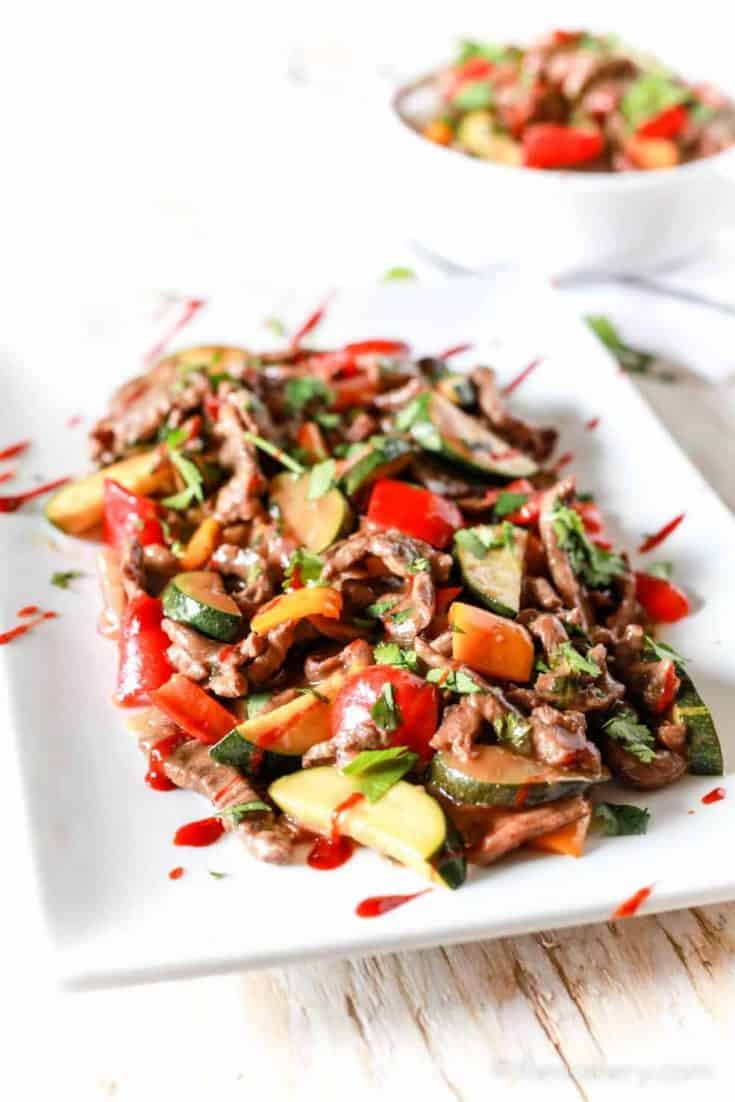 Ingredients
Marinade
1/4 cups soy sauce
2 tablespoons brown sugar
4 cloves garlic, minced
2 tablespoons rice vinegar
1 tablespoon Sriracha sauce (more if desired)
3 tablespoons coconut oil
4 tablespoons canola oil
1 medium red onion, thinly sliced
1 lb thinly sliced fajita beef
[br]
Vegetables
1 red pepper, chopped
1 yellow pepper, chopped
1 zucchini, halved and sliced
1 tablespoon cornstarch
1/4 cup chopped cilantro
Instructions
In a bowl combine all marinade ingredients, whisk together until well combined. Combine beef and marinade in a resealable bag. Mix together until beef is evenly coated with marinade. Refrigerate for 30 minutes or overnight.
Heat a large skillet over medium-high heat. Add beef with marinade and vegetables to skillet, sauté for 10 minutes or until beef begins to brown. In a small cup combine cornstarch and 1/4 cup of water, whisk together until smooth. Add to beef, bring to a simmer until the sauce begins to thicken. Toss with cilantro.
Serve beef with white rice or rice noodles.