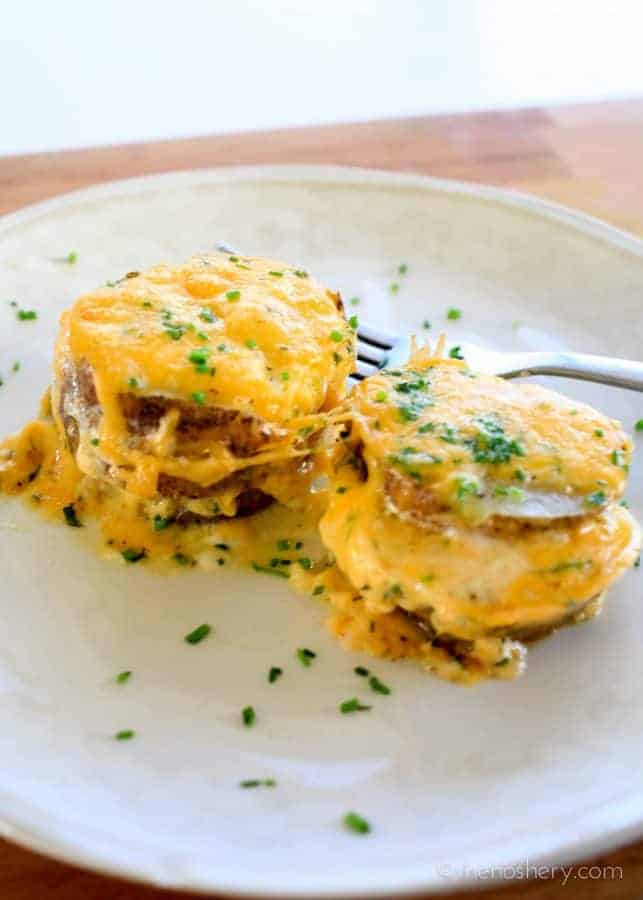 OB loves meat and potatoes! Shoot, I love meat and potatoes! It is like a hug on a plate. 😀
I also love muffin pans.  Did you know you can do more than just make muffins and cupcakes with a muffin pan?  I am always trying to think of different and interesting ways to use a muffin pan.  I just love how you can make all kinds of cute individuals servings with them and these scalloped potatoes are perfect! I mean when you make muffin or cupcakes it is essentially just and individually sized cake and why not translate that into other dishes.
One of my most popular post, Bacon & Egg Toastcups  actually started with a muffin pan.   It is breakfast all in one little compact package, you can feed an army with little effort.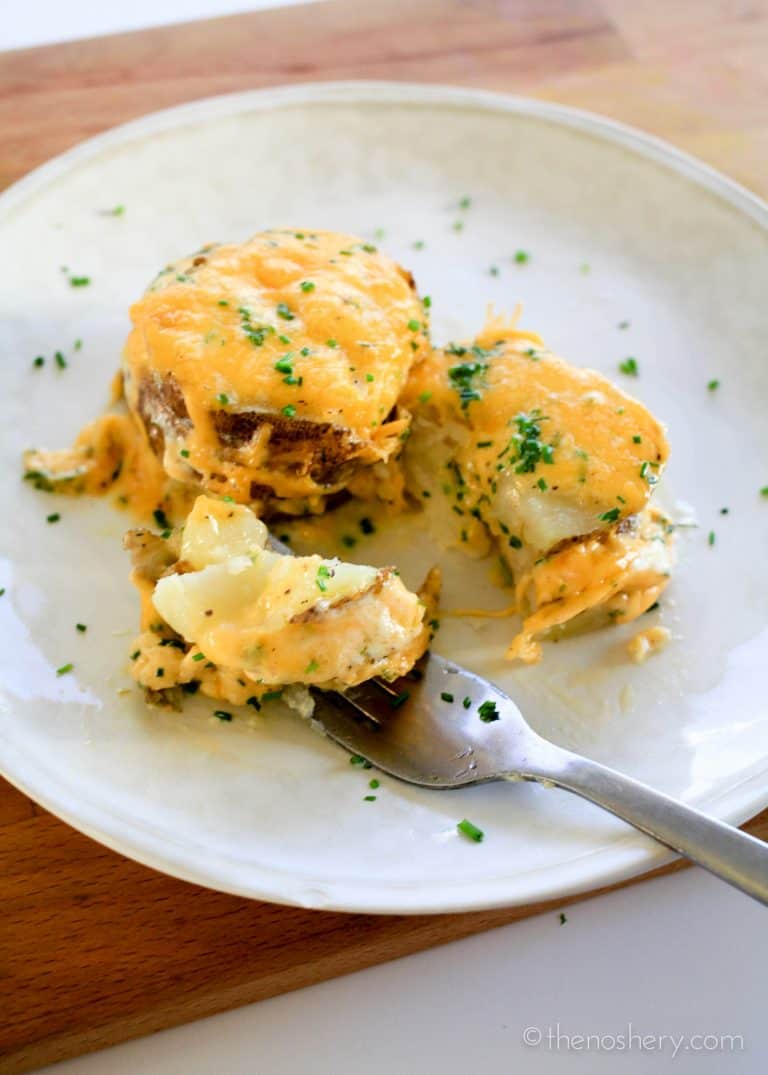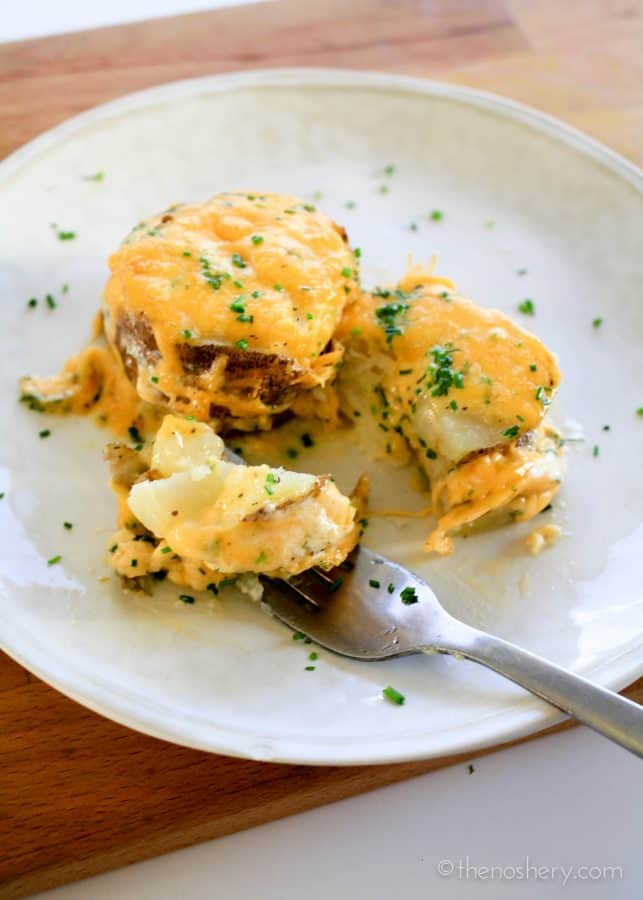 These delicious delights came together easily and beautifully. It is so incredibly simple but they are full of flavor.  They have a little bit of a crisp, very buttery and creamy.  The scallions are a must because they give them such great flavor.  I am sure you could probably substitute maybe some minced garlic if you like.  Yes, they are sinfully delicious, but they are little so they can't do much damage…..feel free to eat 5 or 6.  Really, they are so little how can it hurt?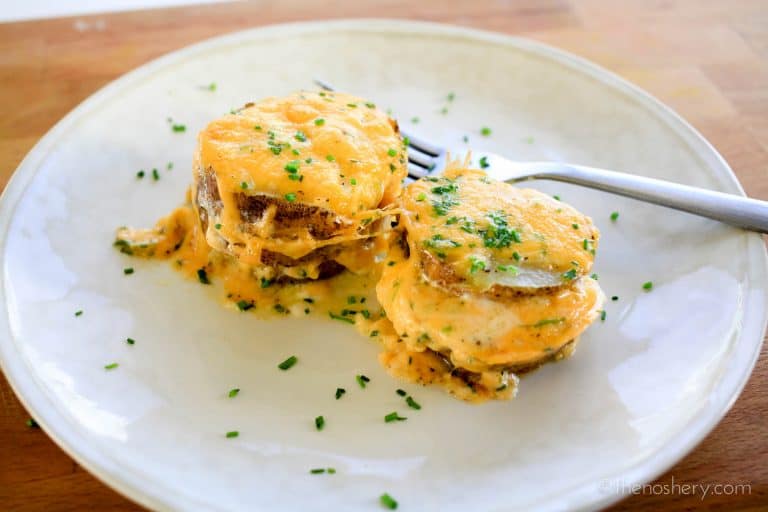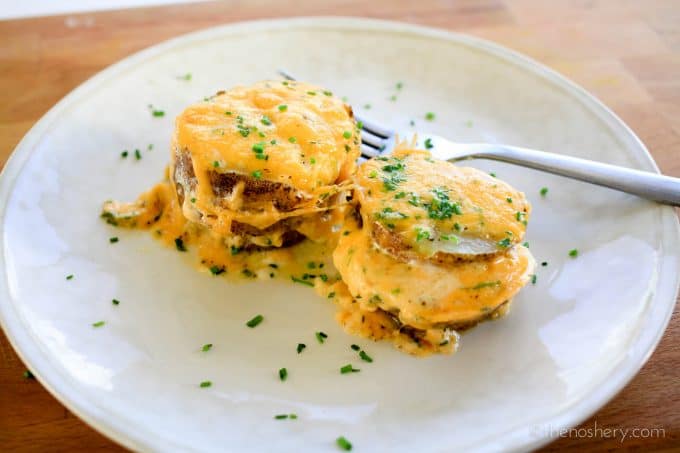 I kept these simple but they would be excellent with some bacon or ham. These potatoes are fun and they are perfect for our little home of two. Since there is only two of us, I didn't end up with a huge tray of leftovers and was easily able to wrap them up and freeze them.  A few days later I just put them back in a muffin pan, popped them in the oven at 375 degrees and enjoyed them just as much the second time around.
Yield: 12 - 6
Individual Scalloped Potatoes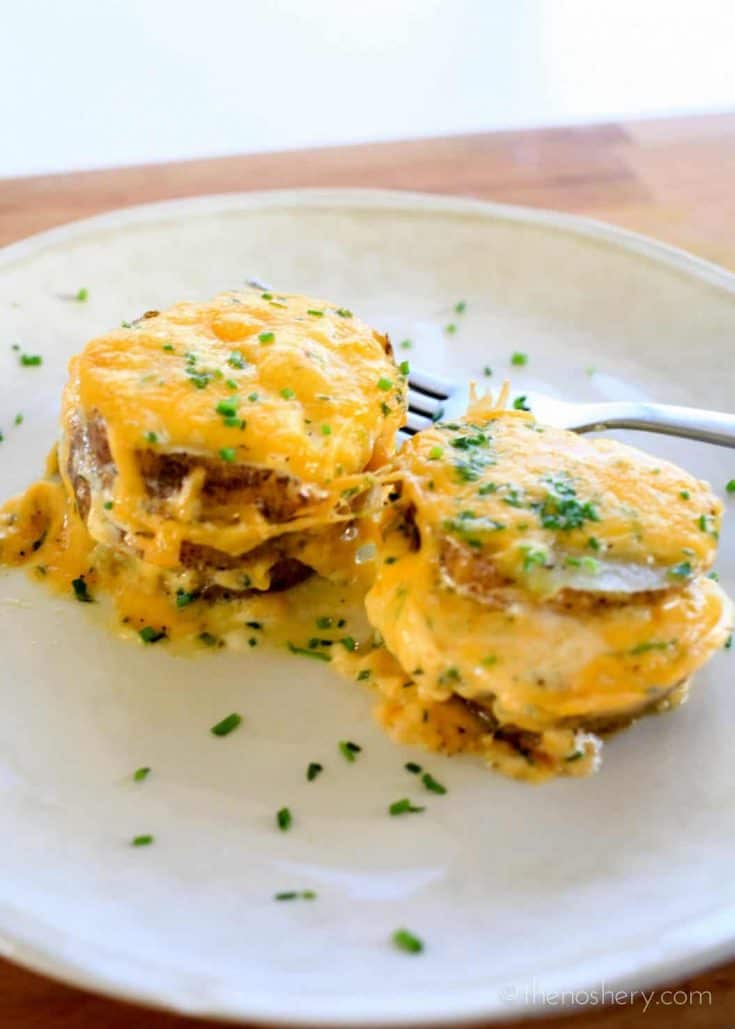 Ingredients
3 - 6 medium potatoes
1/2 stick of butter
1 cup shredded cheddar cheese
1/3 cup scallions
12 tablespoons heavy cream
salt and pepper
Instructions
Pierce potatoes with fork, sprinkle with salt, wrap in damp paper town and microwave for 10 - 15 minutes, potatoes should be firm. Set aside and let cool till they can be handled, then slice.
Brush muffin pan molds with butter, add a slice of potato in each mold, a pinch of salt and pepper, then cheese and scallions. Repeat layers twice, potato, salt & pepper, cheese, scallions. Drizzle 1 tablespoon heavy cream over each.
Bake in the oven at 375 degrees for 25 - 30 minutes or until cheese is melted and potatoes brown.