It's a new year, and we are all getting back into the swing of life. The holidays have come and gone, and the kids are back in school. Things are getting back to normal, but that doesn't mean that life isn't busy.  With the new year, we are all looking for ways to make this year better than the last. If there are two things that we all want to do better is eat right and manage our time better.  This delightful and insanely easy soup you will be able to accomplish both.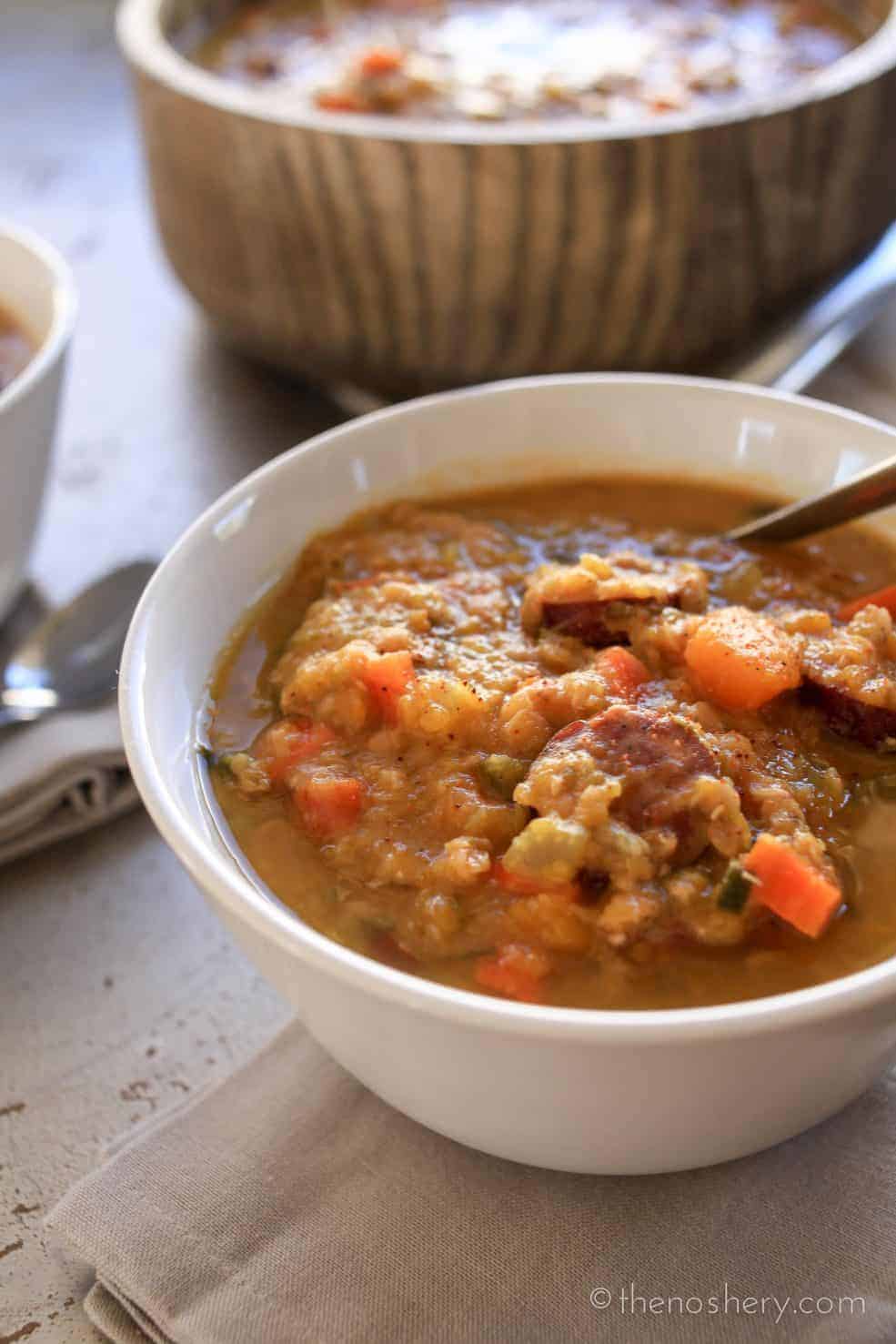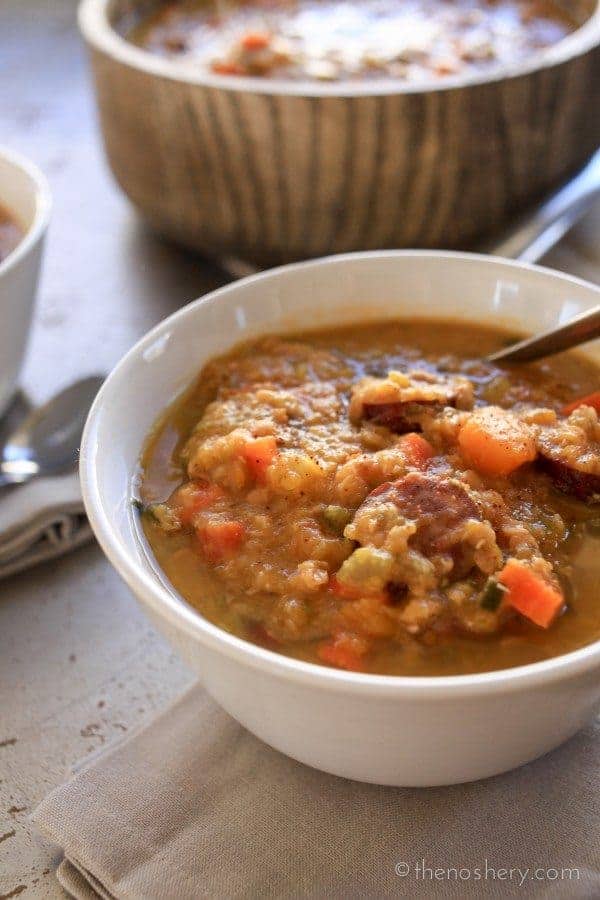 Today I have partnered with College Inn to create a dish to help you start off the New Year on a good note. College Inn Broth uses only the highest quality of ingredient to make their broth. Because of this College Inn Broth makes dinner delicious with home-style flavor. If you're wondering where to find College Inn Broth you can find it at your local Wal-Mart. So let's Pour Love Inn and make a soup full of the home-style flavor that your family loves.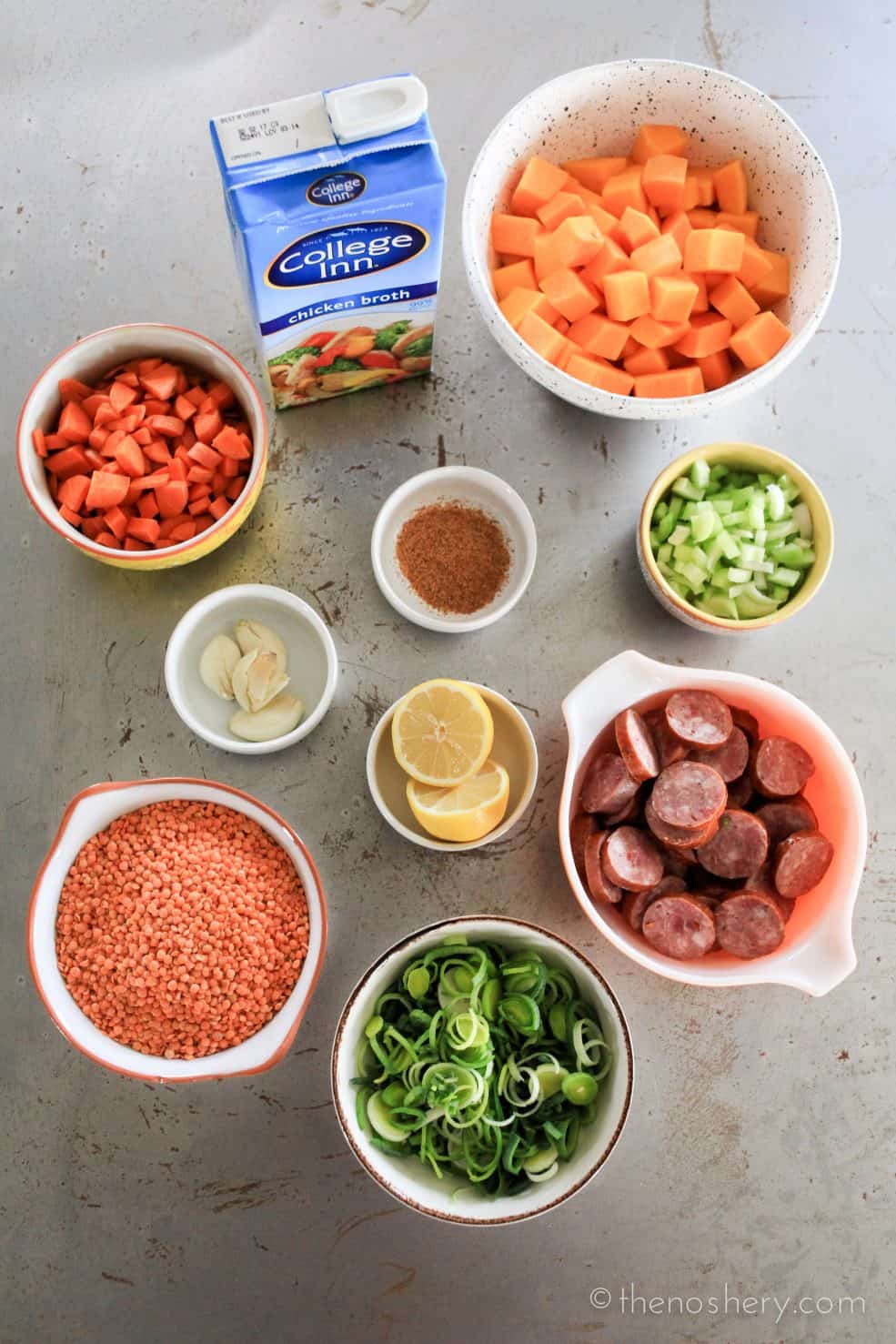 It took me some time to warm up to using a slow cooker. For years I just thought it was a glorified pot roast cooker but, then I saw the light. With a little creativity, you can do so much more with a slow cooker, and I love to arrive home after a busy day and be welcomed by the aroma of dinner ready to serve. I especially like to use my slow cooker to make soup. It's cold outside, and when it's cold, there is nothing better than a hot bowl of soup.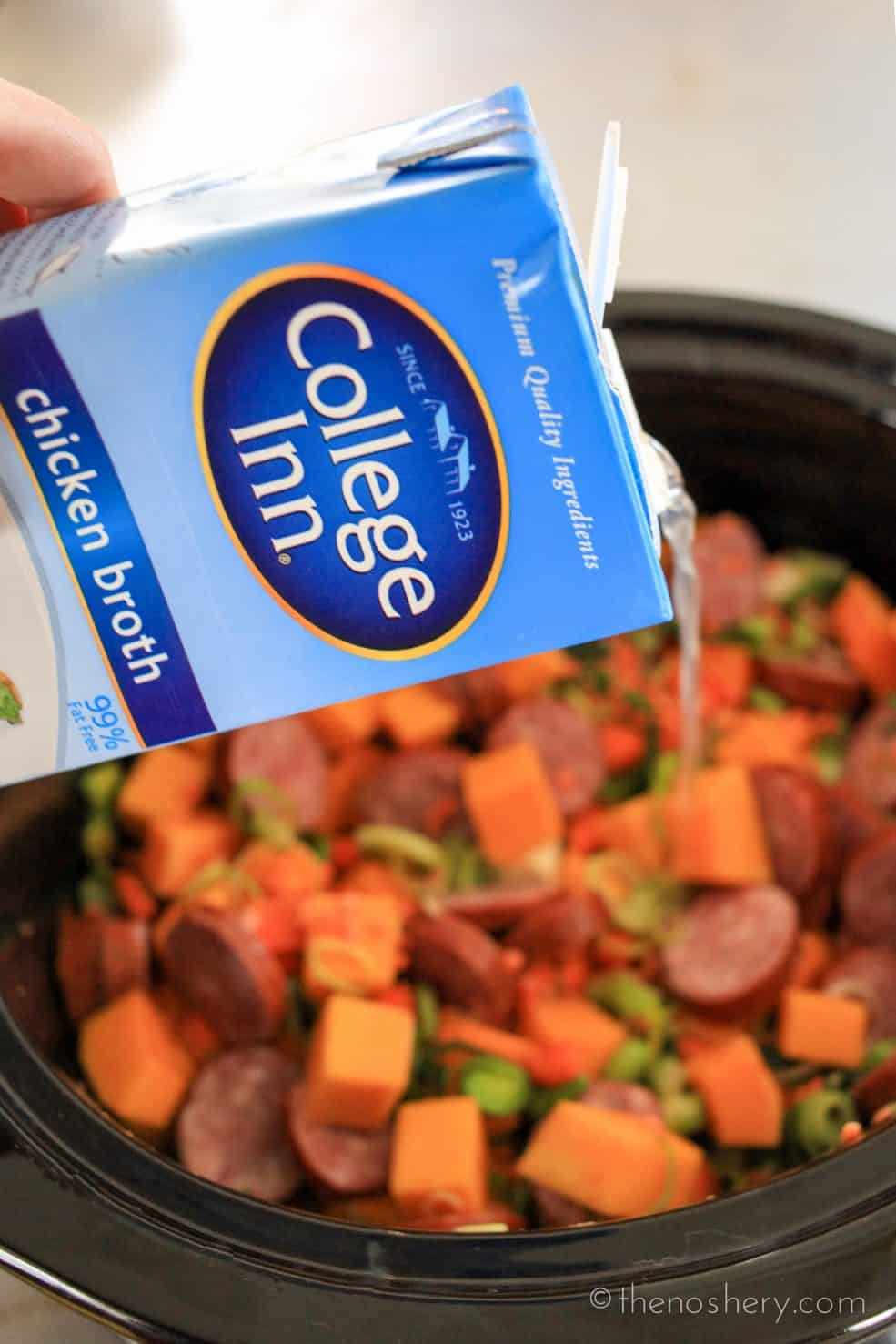 Today I am sharing a soup that is full of flavor, healthy squash and protein packed lentils. Your family will love how it tastes, and you will love serving them a healthy satisfying meal. Also, did I mention it takes no time to prepare? In fact, if you want to plan ahead you can prepare all the ingredients early in the week and store in a resealable bag. Then the morning of just dump the ingredients in the slow-cooker, add College Inn Chicken Broth and set it. When you get home, dinner will be ready to serve, and you can relax and enjoy the evening with your family.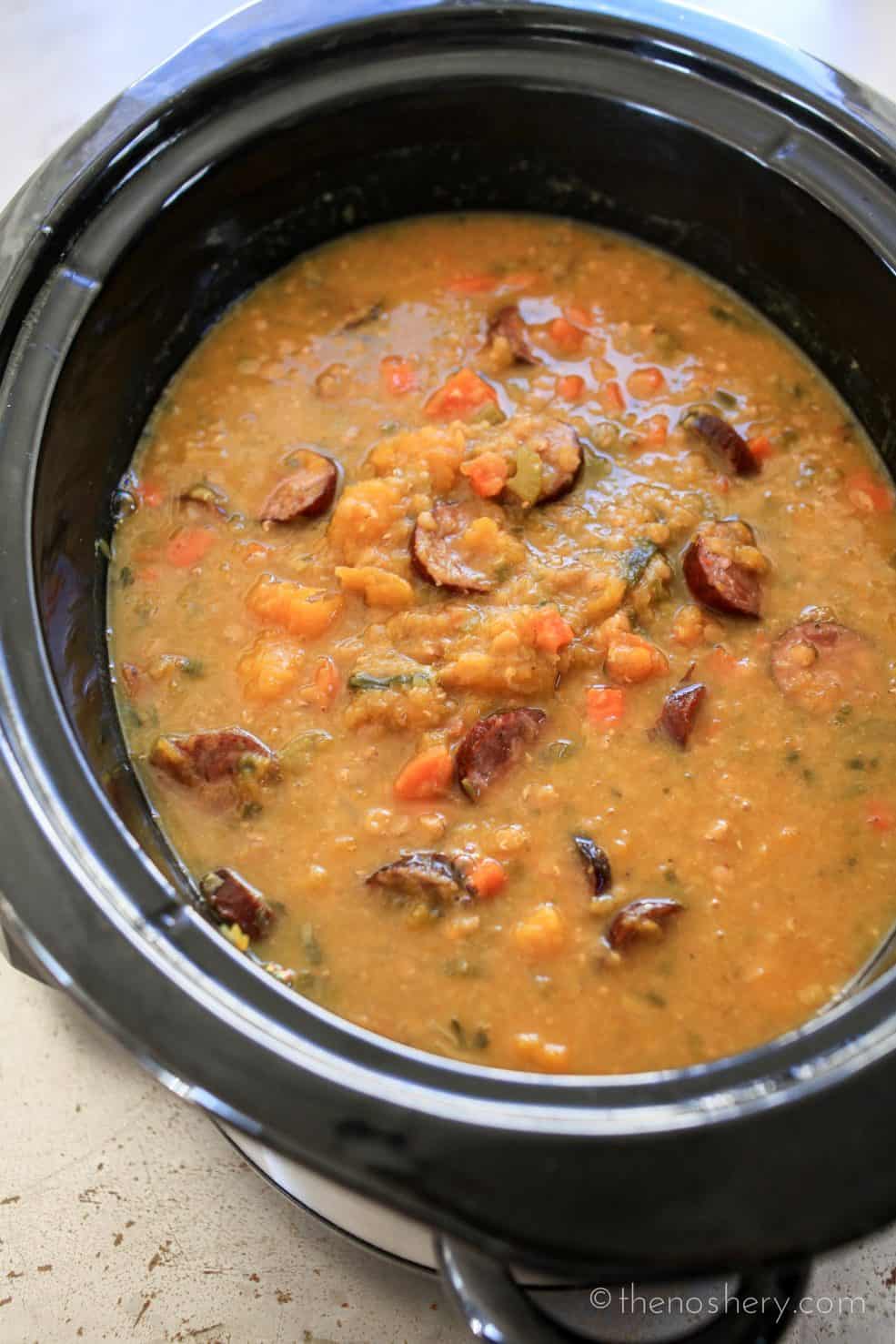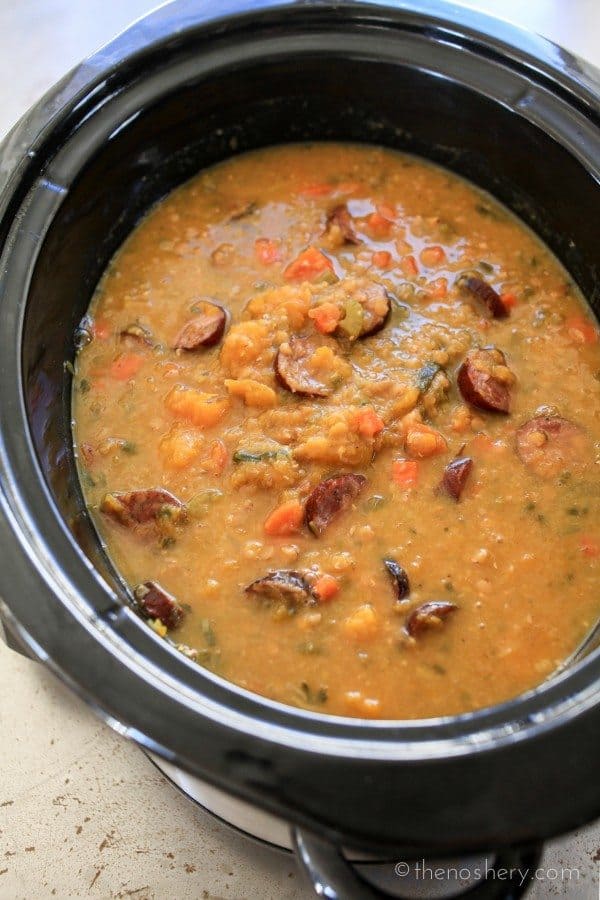 I love this soup because it has a hint of sweetness from the butternut that balances out the little spice of the cajun seasoning and andouille sausage. I also love the comforting chunky texture. This soup is even better when served with crusty bread. Your family will love the soup, and you will love the time you gain with your family.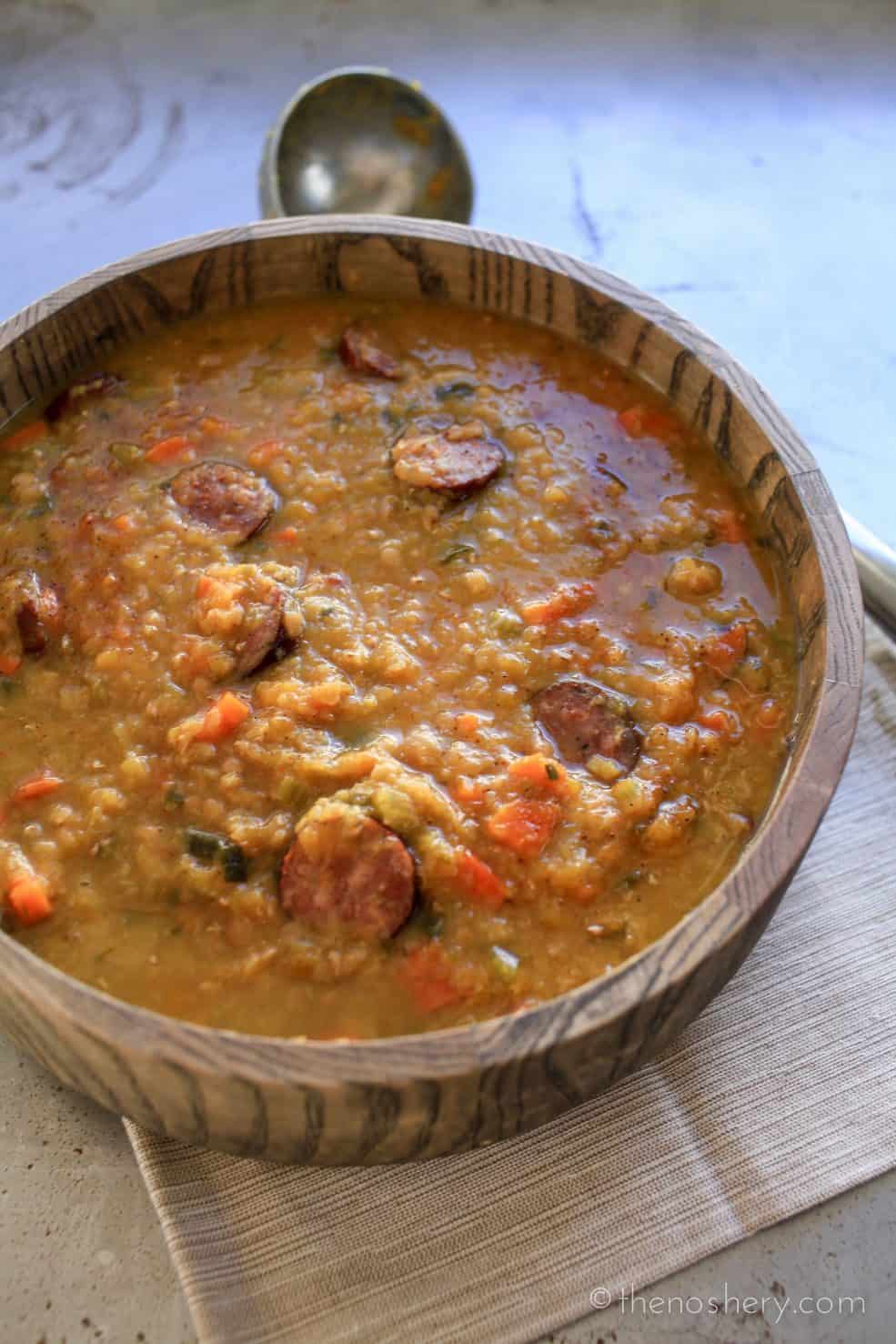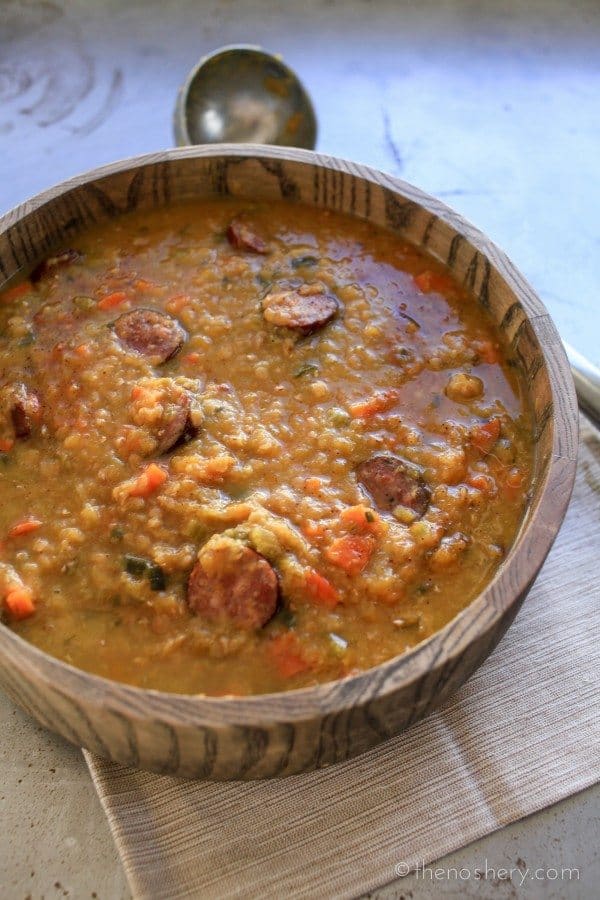 If you are craving something a little lighter try this chunky roasted tomato soup. But, of course, everyone loves a classic Sancocho (Puerto Rican Beef Stew).  If you want something hearty and loaded with aromatics and spices you need to try this Moroccan Lamb Stew with Harissa and Garbanzos.
If you are looking for more soup or stew recipes ideas see my collection of soups and stews.

Yield: 6
Slow Cooker Cajun Red Lentil Soup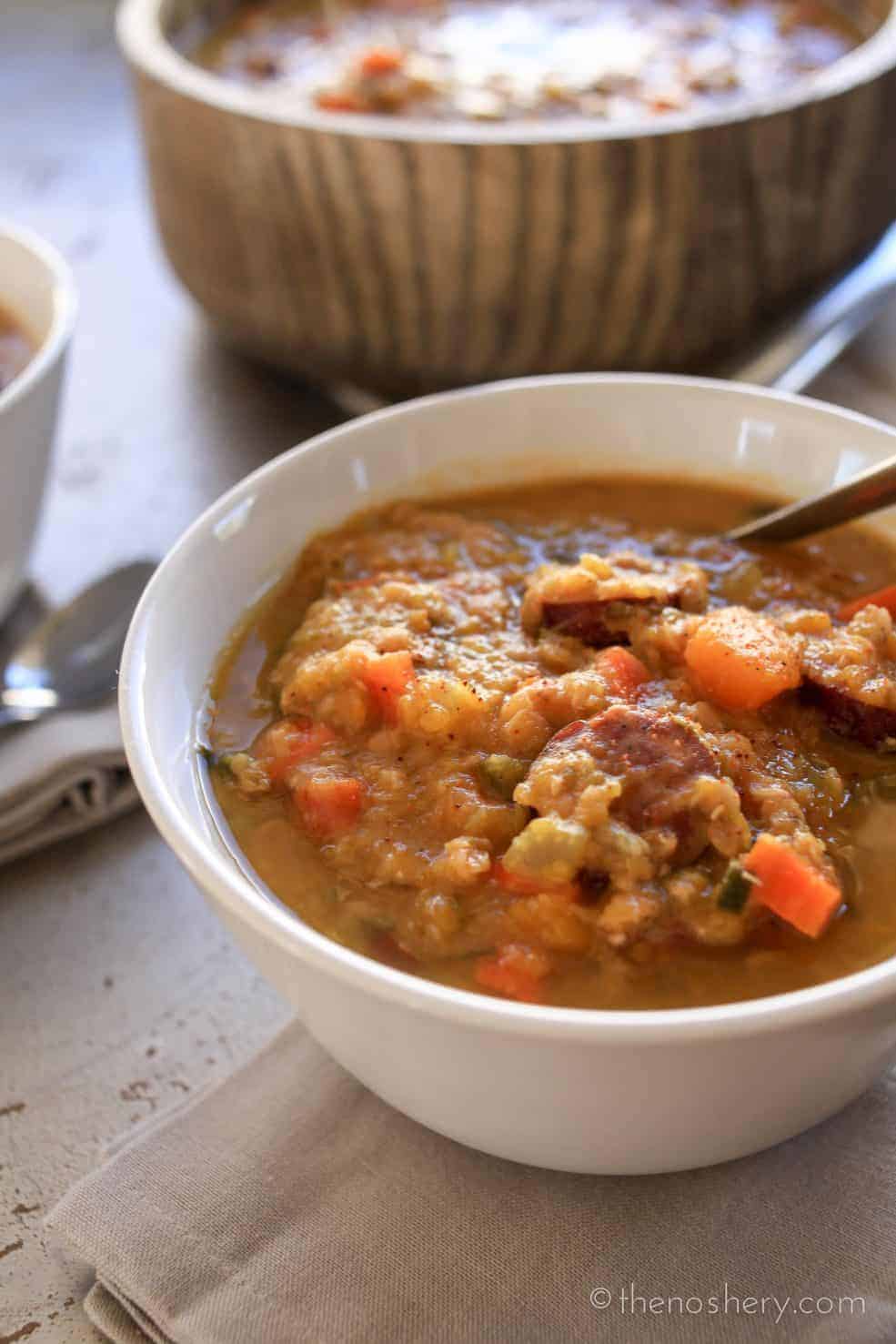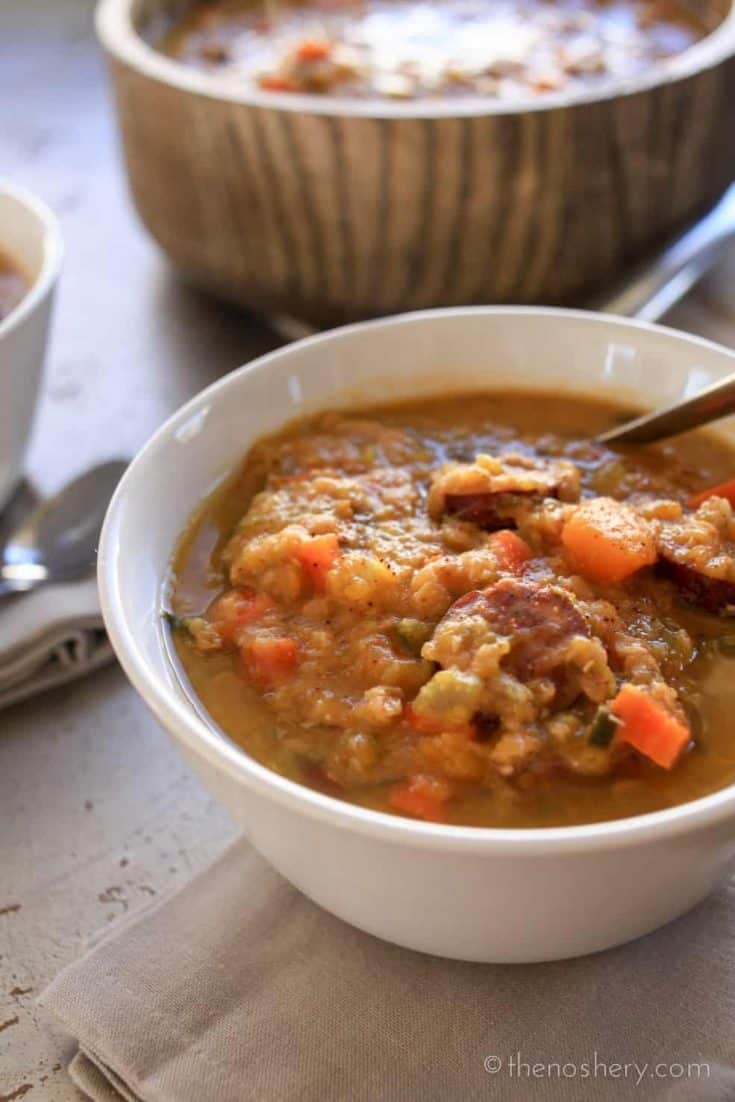 Ingredients
3/4 cup red lentils
1 lb andouille sausage
2 medium carrots, small diced
3 celery stalks, small diced
1 leek, thinly sliced
1 small butternut, peeled and diced
6 cups College Inn Chicken Broth
3 - 4 cloves garlic, smashed
2 teaspoons cajun spice
1 lemon
Instructions
In a 4 - 6 quart slow cooker combine all the ingredients except the lemon. Set the slow cooker on LOW for 8 hours.
Stir the soup vigorously with a whisk to make a rough puree. If desired, thin with hot water.
Squeeze lemon juice into the soup, sprinkle with more cajun spice stir and season with salt to taste.
This is a sponsored conversation written by me on behalf of College Inn Broth . The opinions and text are all mine.