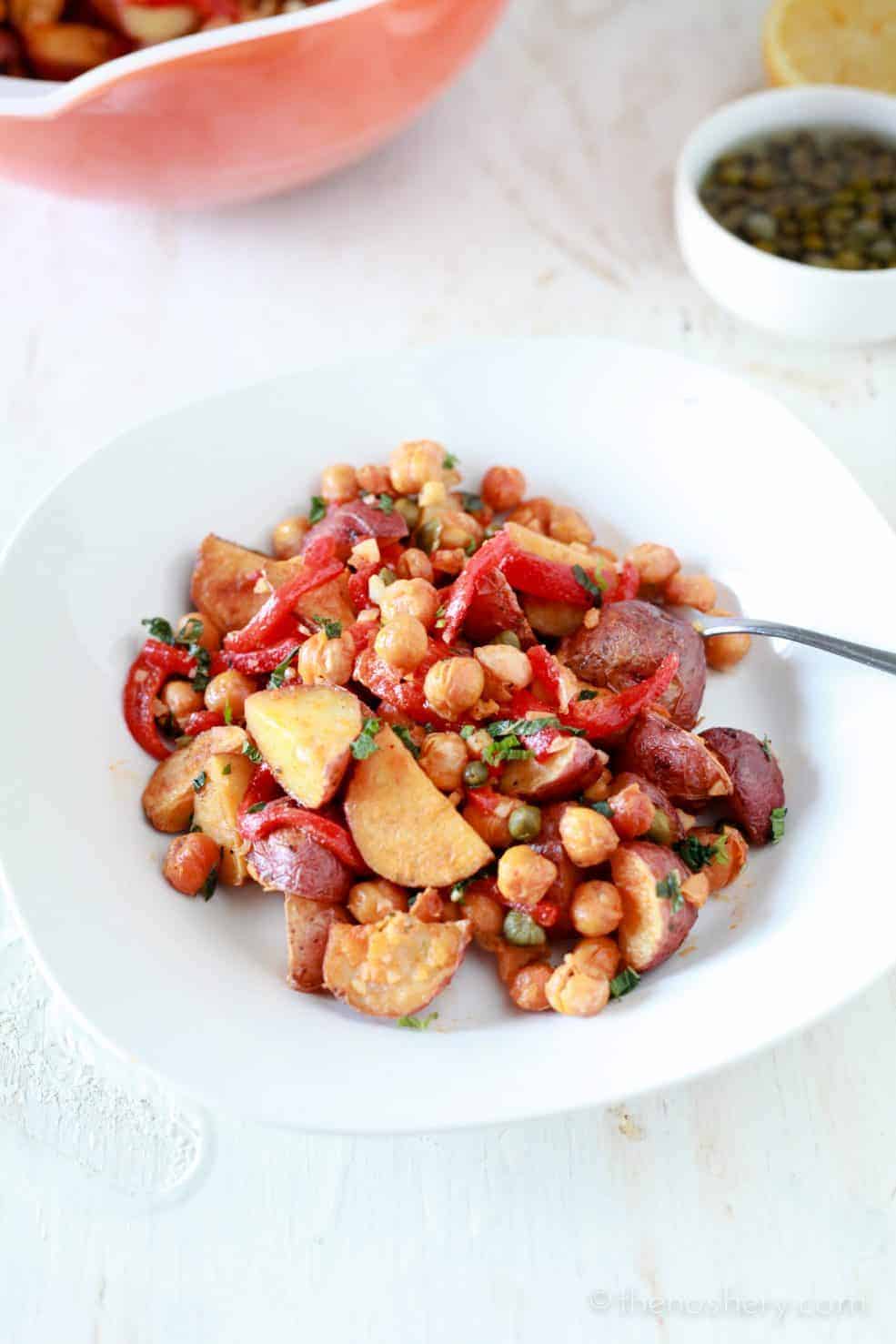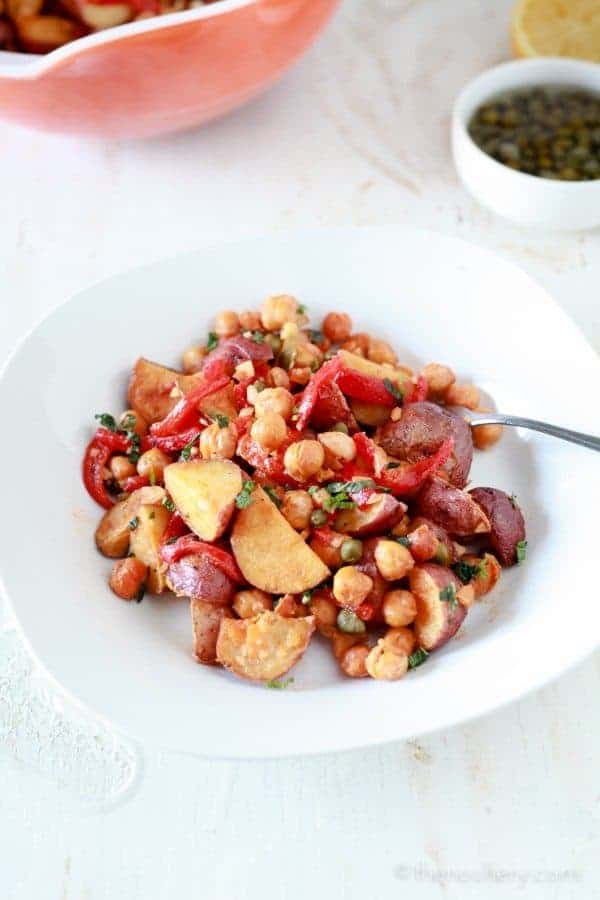 How are those New Year's resolutions going?  I am doing a stellar job.  This morning I woke up ran 5 miles, did 125 squats, 50 burpees and benched pressed 120 pounds.  Which really translates into I hit snooze 20 times, crawled out of bed and made myself a giant cup of coffee. So, I am not exactly Mrs. Fitness America, but I have been more active and I am glad to say that my food choices have been on point.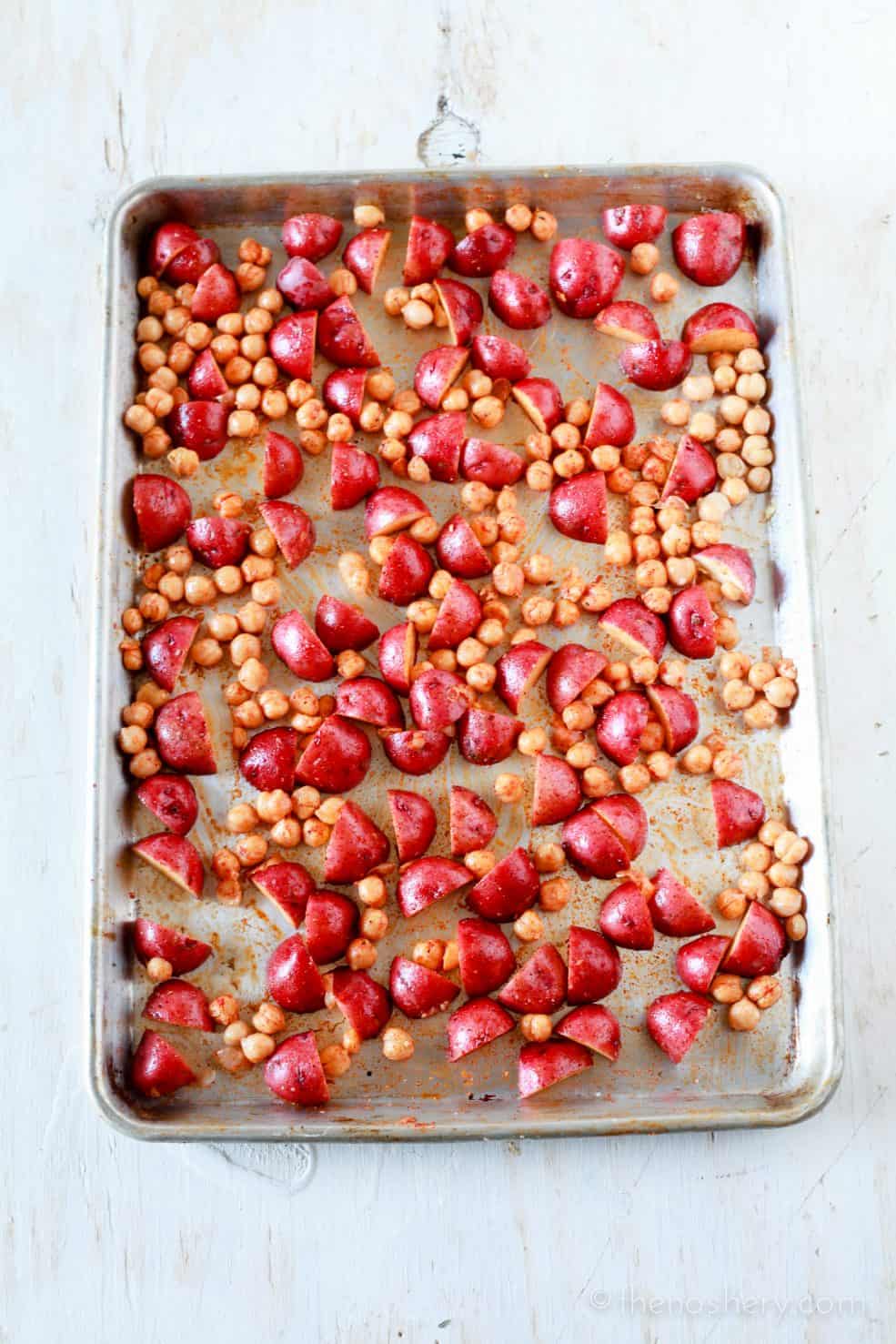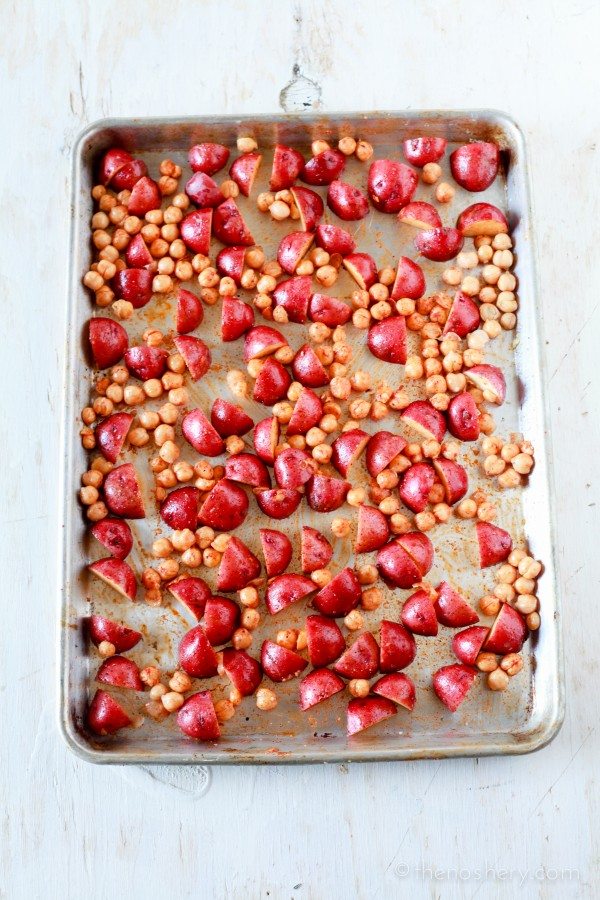 I love little red potatoes! They make the best and easiest side dish. Top with a fried egg and it's a full dinner.   I LOVE little reds! Hands down red potatoes are my favorite potatoes, honestly!  I love their creaminess, taste, they are fat-free, a great source of fiber and you don't have to peel red potatoes. The skin is thin, and so they are easy to prep. Wash and cook them with the skin on and done!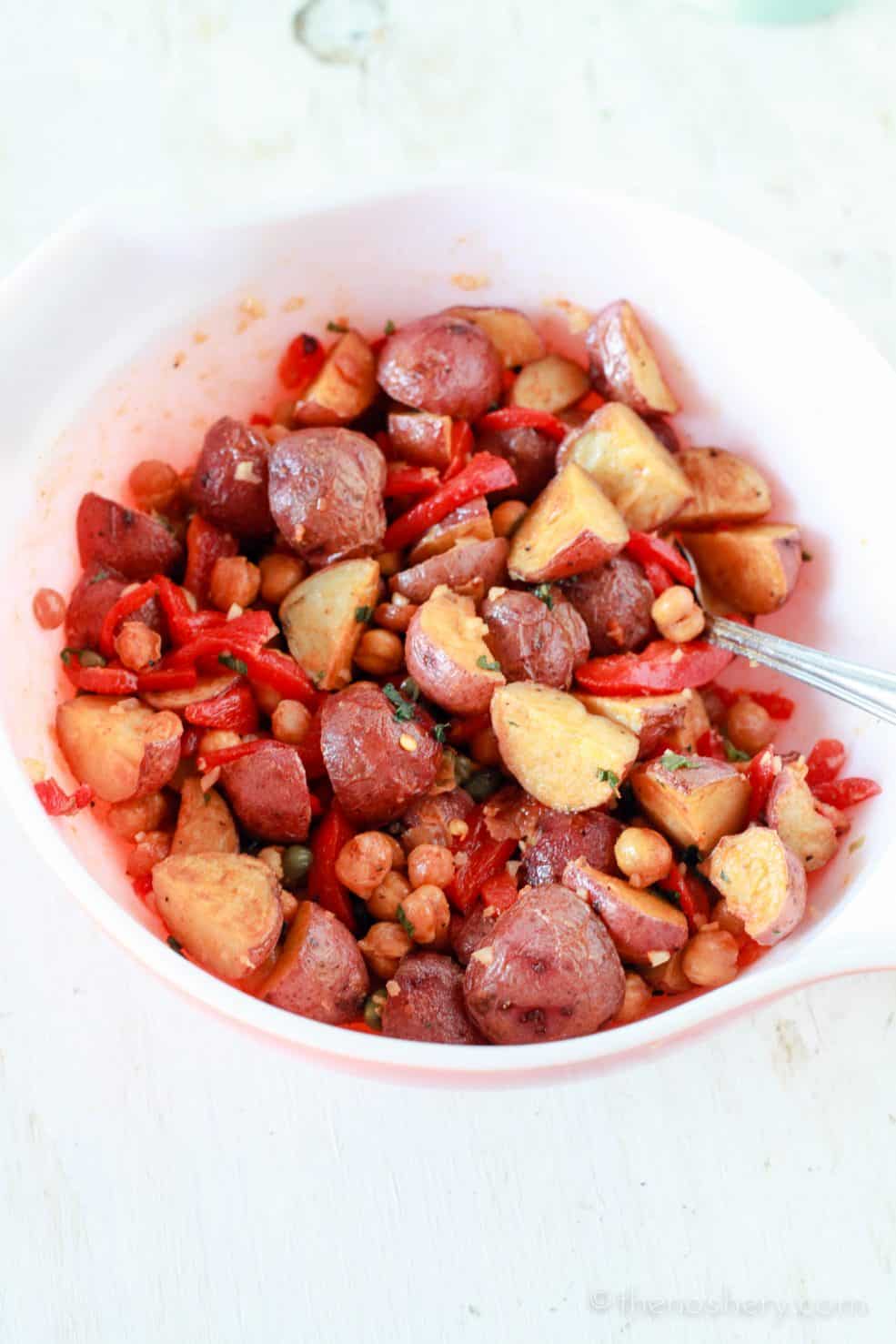 With the new year and my love for little red potatoes, I thought I would make a healthy recipe featuring red potatoes. I thought I would tap into my way-way-back roots and make a Spanish inspired potato salad.  I have a great love for Spanish food and regularly dream of one day visiting The Mother Land.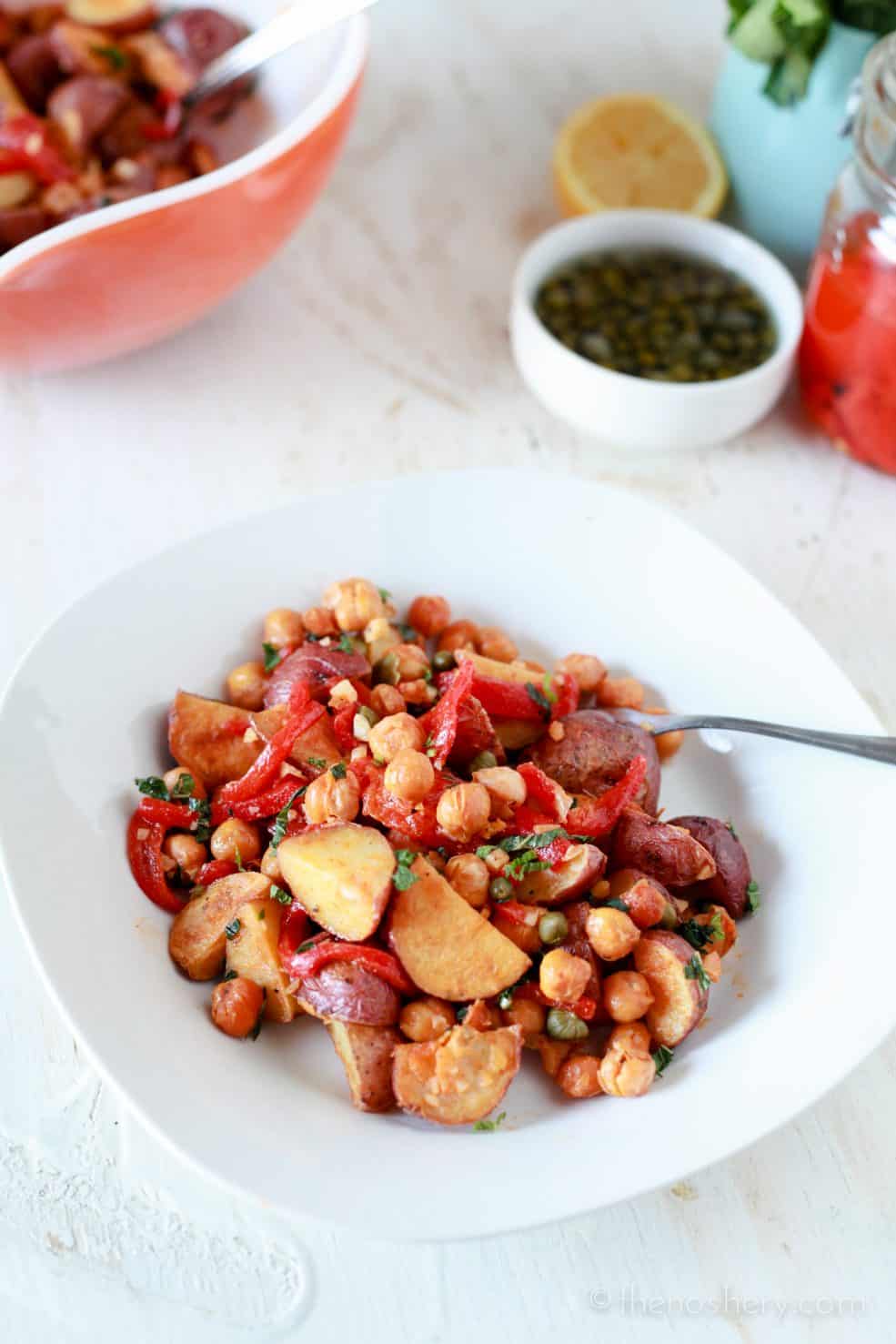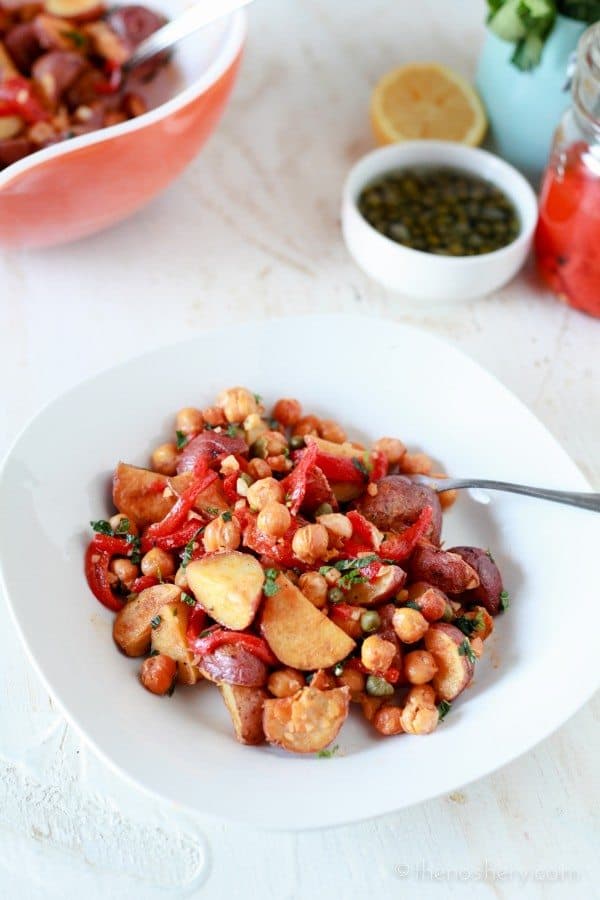 My goal was to make a simple and delicious dish that was light and filling.  I also thought adding some chickpeas would give it some protein and texture when toasted.  Rinse the potatoes and chickpeas, make sure to pat dry so they roast and don't steam.  Toss with olive oil and paprika and roast in the oven. The chickpeas should be lightly toasted and the potatoes tender.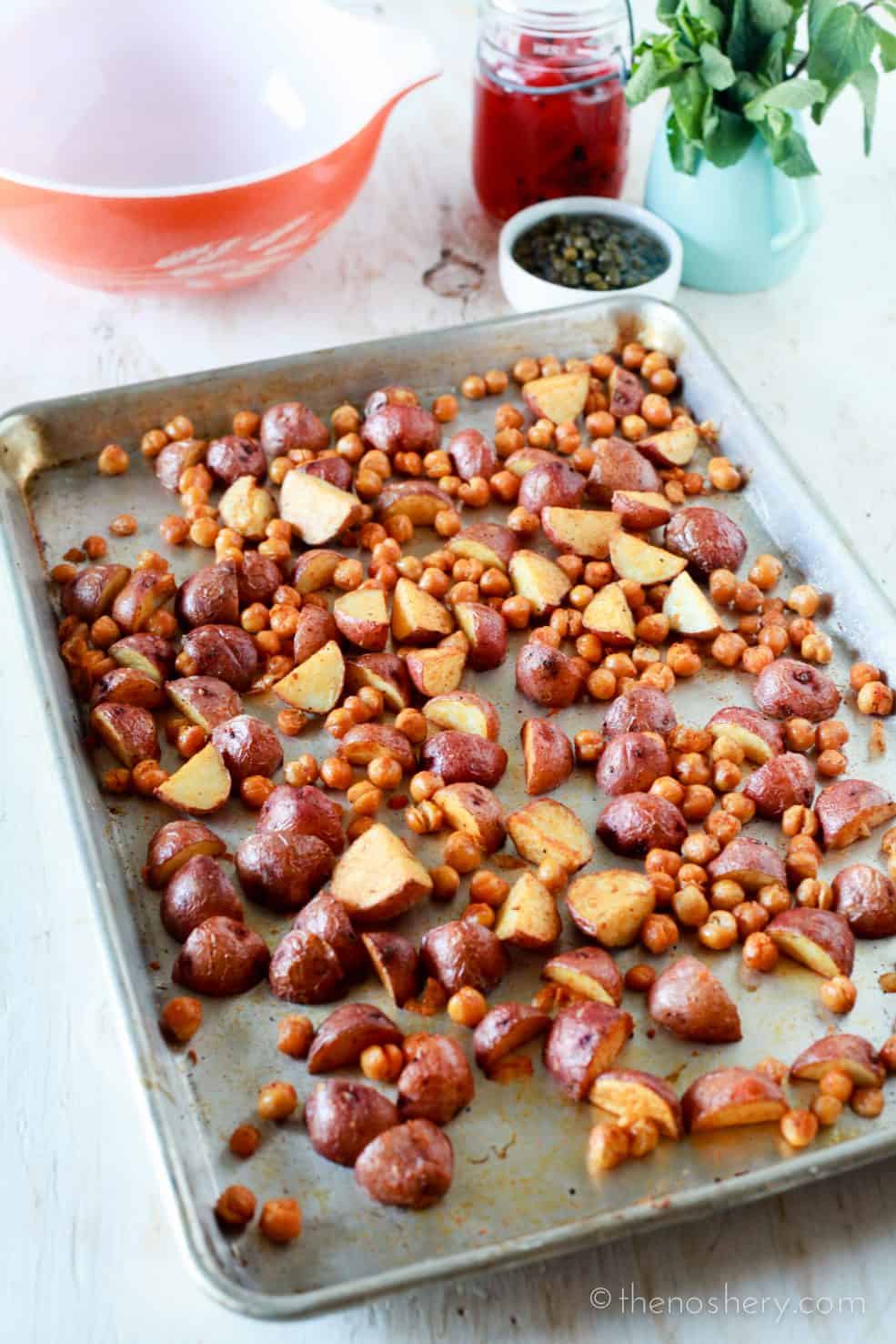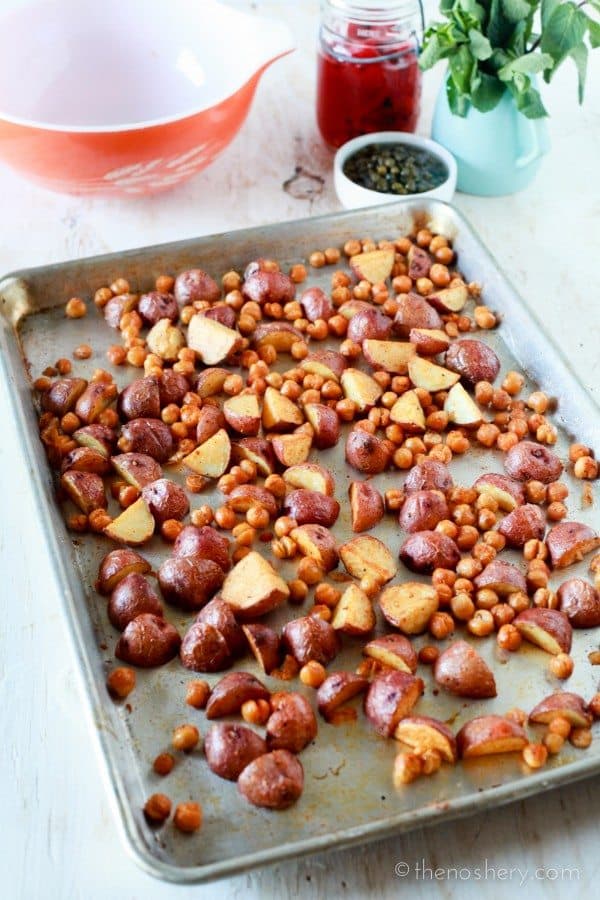 Transfer the potatoes and chickpeas to a large bowl, add remaining ingredients and toss.  Eat immediately with a large spoon and don't share with anyone. What can I say? I promote selfishness when it comes to food.  "MINE!"
Oh so nummy potato salad, will you be in my life forever?  Tender buttery red potatoes and firm toasted chickpeas, tossed with capers, roasted red peppers and garlic.  Hello lover!  Your healthy and delicious! Let's be friends forever!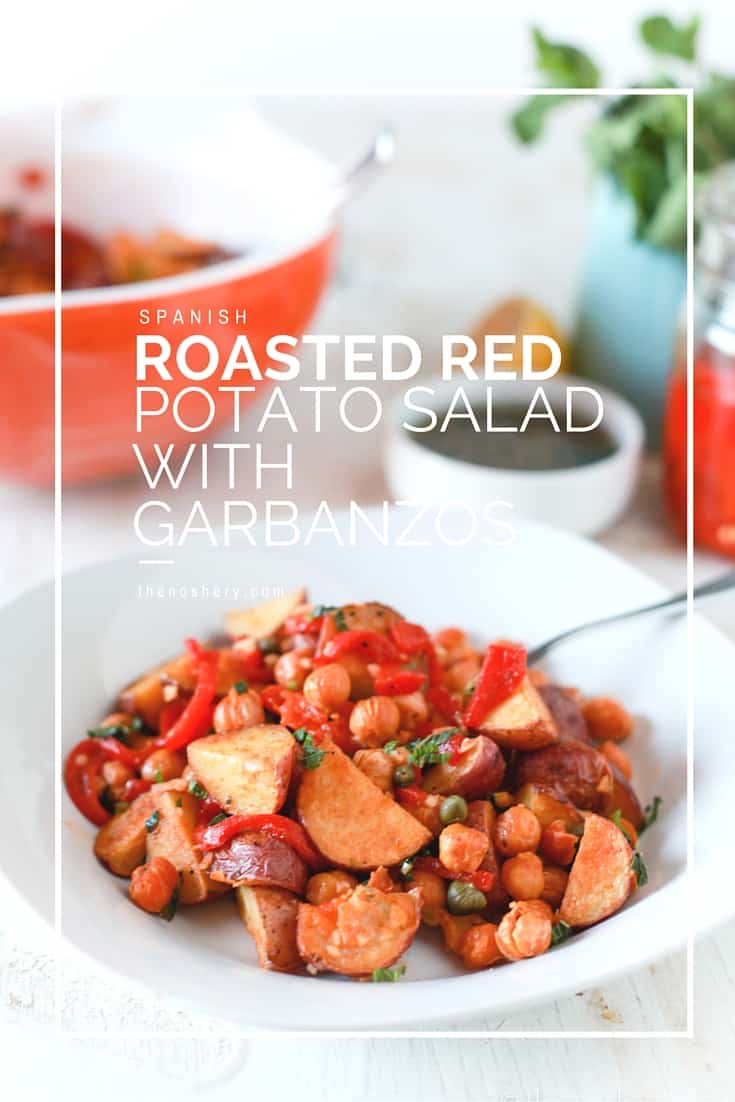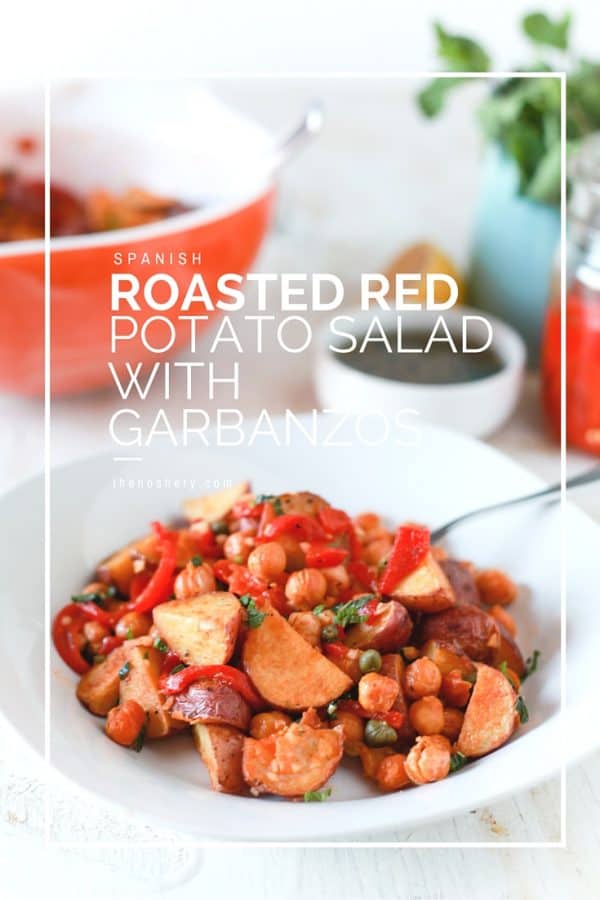 Yield: 4
Spanish Roasted Potato Salad with Toasted Chickpeas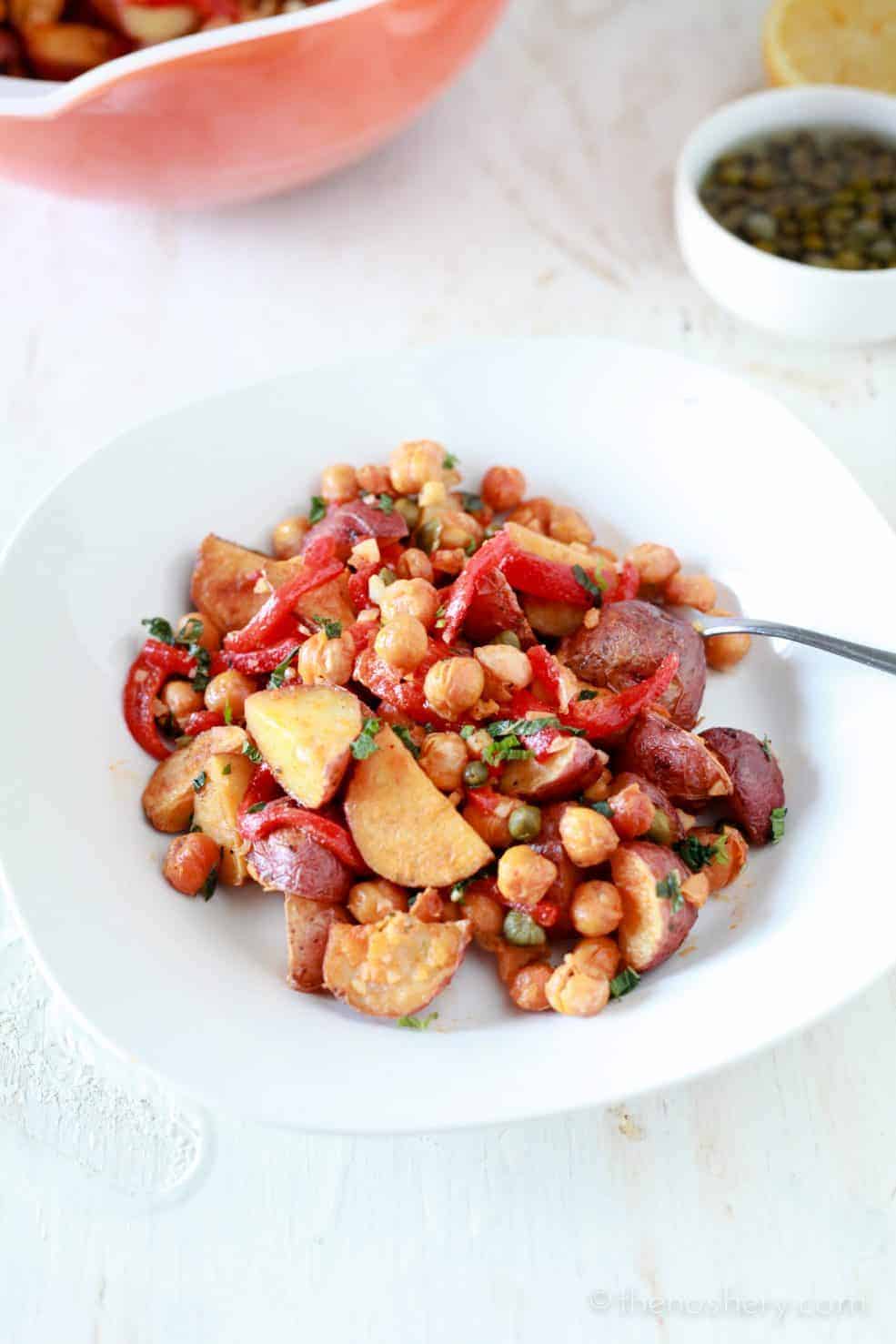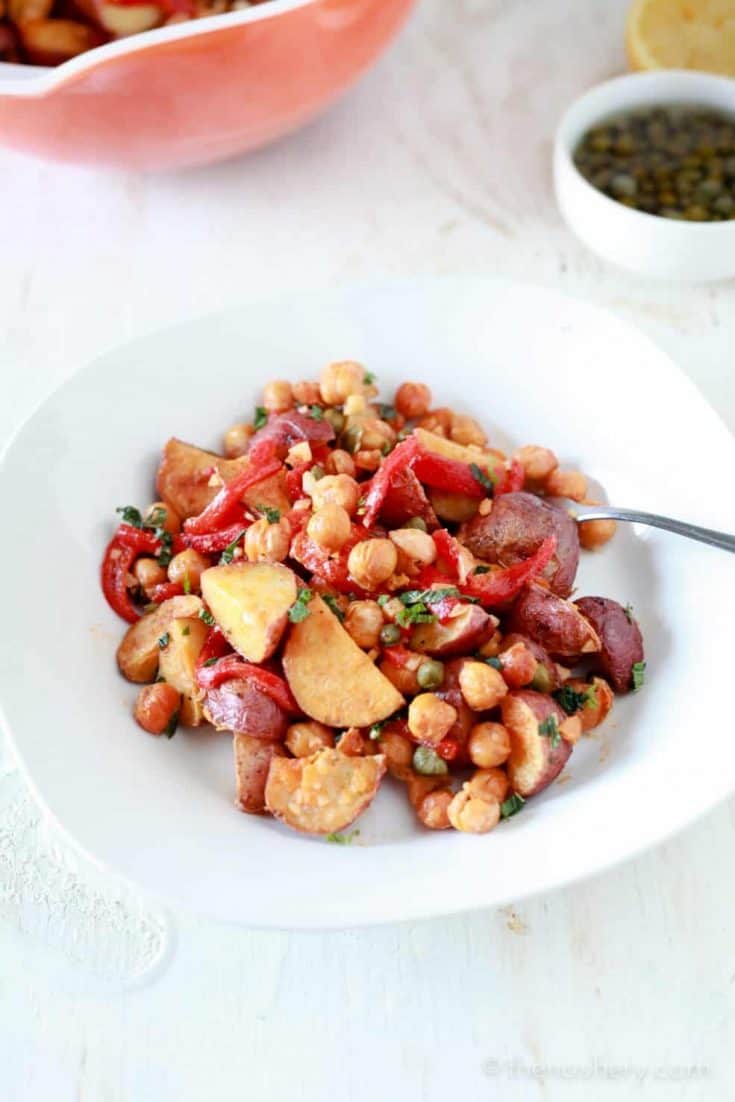 Ingredients
1 lb 8 oz petite red potatoes, rinsed and quartered
1 15.5 oz cans chickpeas (garbanzo beans), rinsed, drained
3 tablespoons olives oil
1 1/2 teaspoon salt
2 teaspoons paprika
juice from 1/2 lemon
1 7 oz jar roasted peppers, drained, diced
1 tablespoon chopped fresh mint
3 tablespoons drained capers
2 large garlic cloves, minced
Instructions
Pre-heat oven to 400 degrees.
Combine chickpeas, potatoes, 2 tablespoons olive oil, salt and paprika in a large bowl, toss to combine. Transfer potatoes & chickpeas to a sheet pan. Roast in the oven for 30 - 35 minutes, tossing half way through, until potatoes are browned and tender.
Transfer potatoes and chickpeas to large bowl, drizzle with remaining olive oil and lemon juice, add remaining ingredients and toss until will combined.
Serve warm or room temperature.