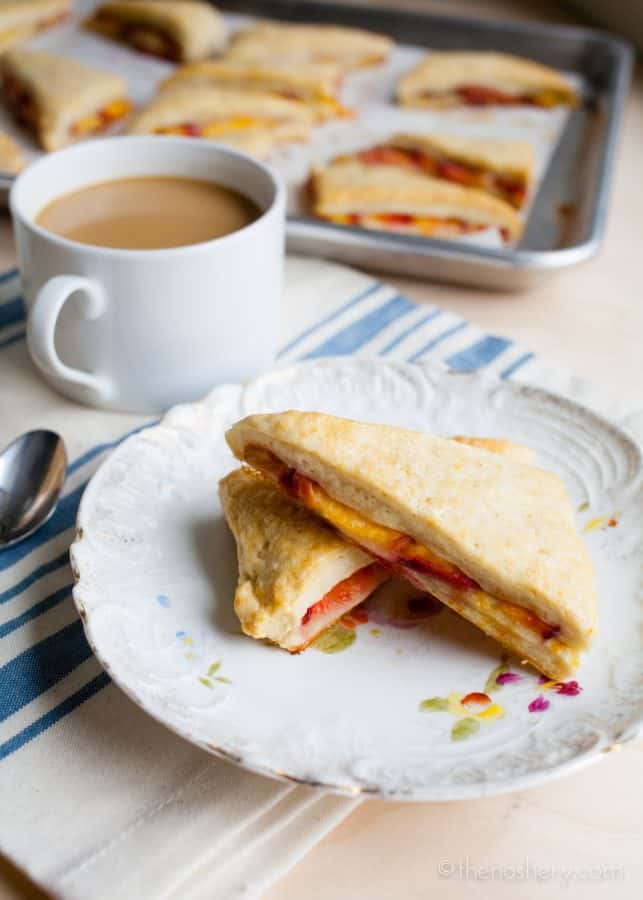 It's fitting that as I do a post for peaches & cream scones I am watching the movie "Stepford Wives".  You know the movie about the husbands that put microchips in their wives brains to make them into the perfect wife?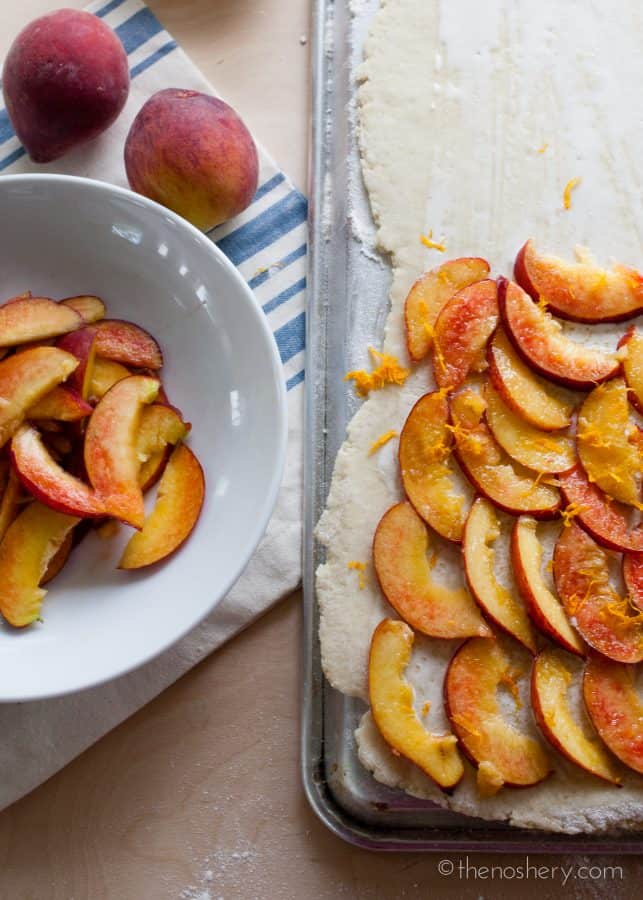 Can you picture it?  Putting on a sting of pearls, your best poodle skirt dress and a frilly apron to bake some peaches & cream scones, followed by an intense cleaning session, ending with a sparkling kitchen?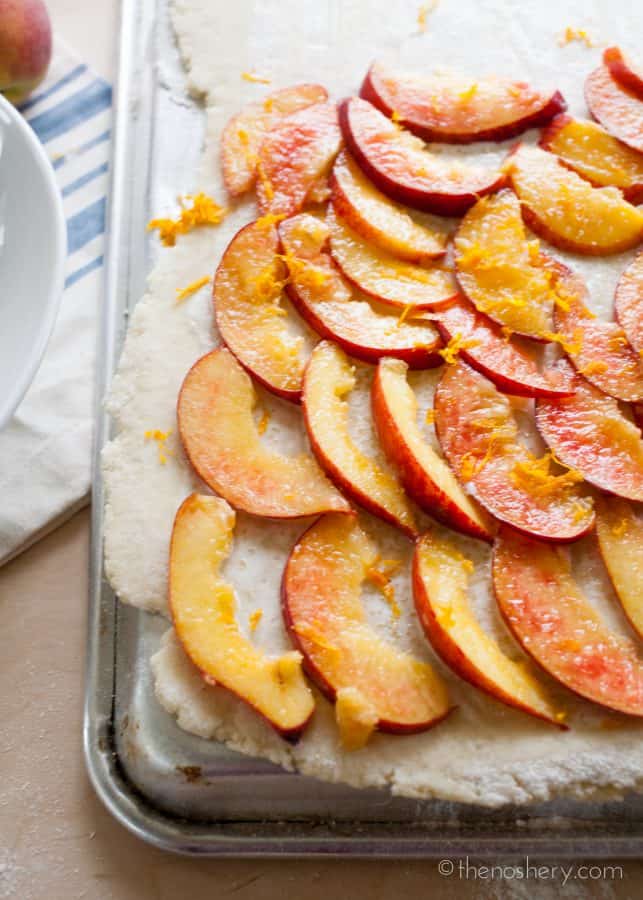 I did all of the above except I wore yoga pants, my husband's softball t-shirt (with holes in it), my hair was unbrushed and my kitchen was not cleaned until….well I plead the 5th.  It's like my life is right out of the screenplay of "Stepford Wives" if it was opposite day.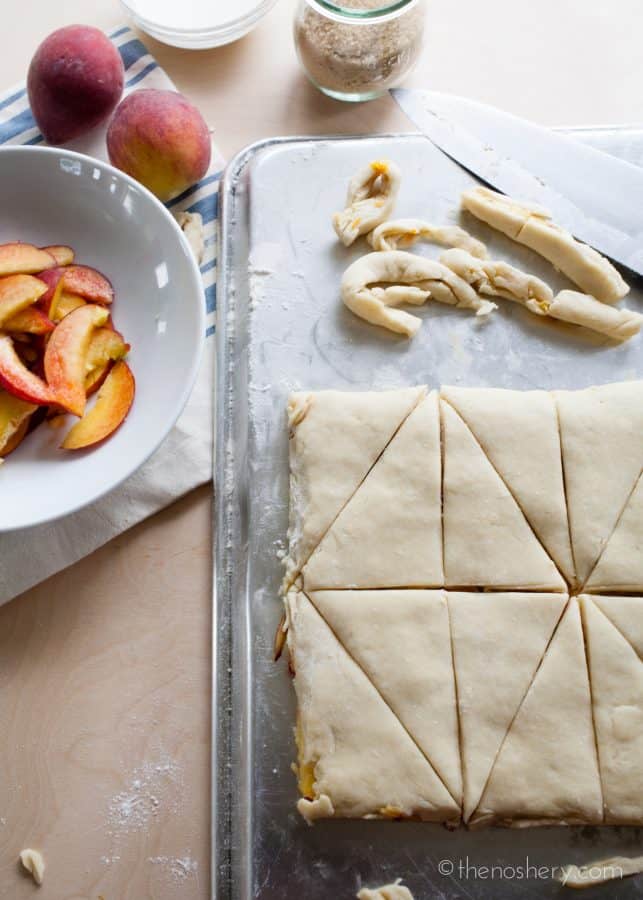 I saw the recipe for cream scones and thought how awesome it would be to make peaches and cream scones! Peaches and cream are a classic combination, and turning that into a baked treat makes them dreamy.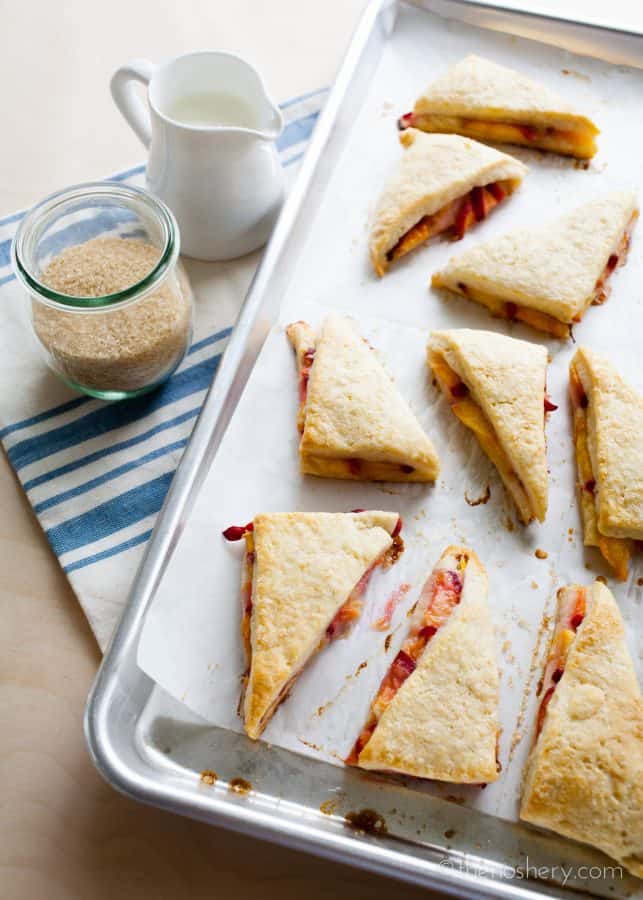 Although I have had my share of failed attempts when it comes to baking I seem to be able to make a pretty good scone.  Of course they are incredibly easy to make, so it's right up my ally.  If this was a post about a lemon chiffon cake, this post would be about a horrible cake and me crying in a corner.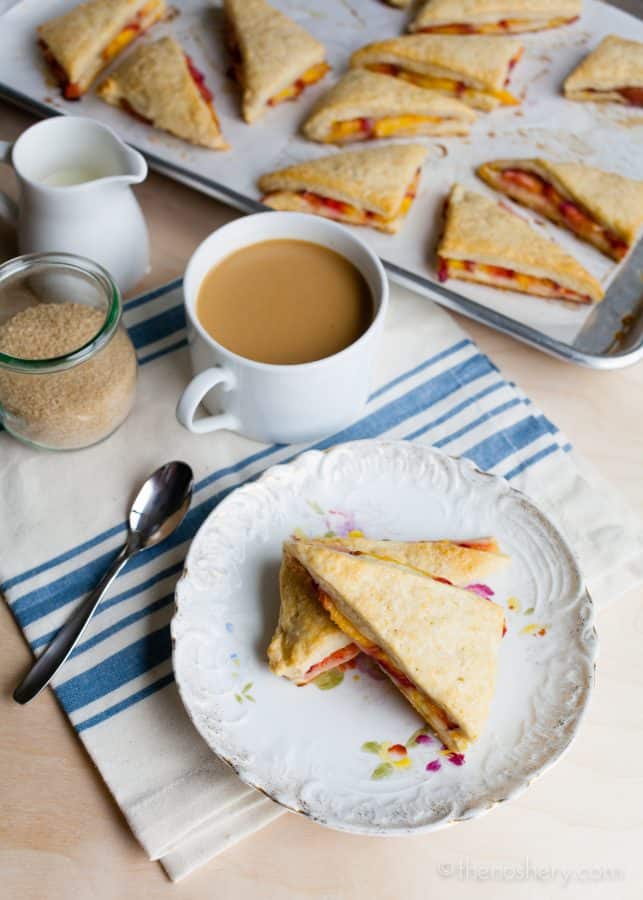 Pour yourself a glass of ice cold milk and grab a warm fresh scone.  Caution your eyes may roll into the back of your head because of their tender creamy goodness.  I'm just saying.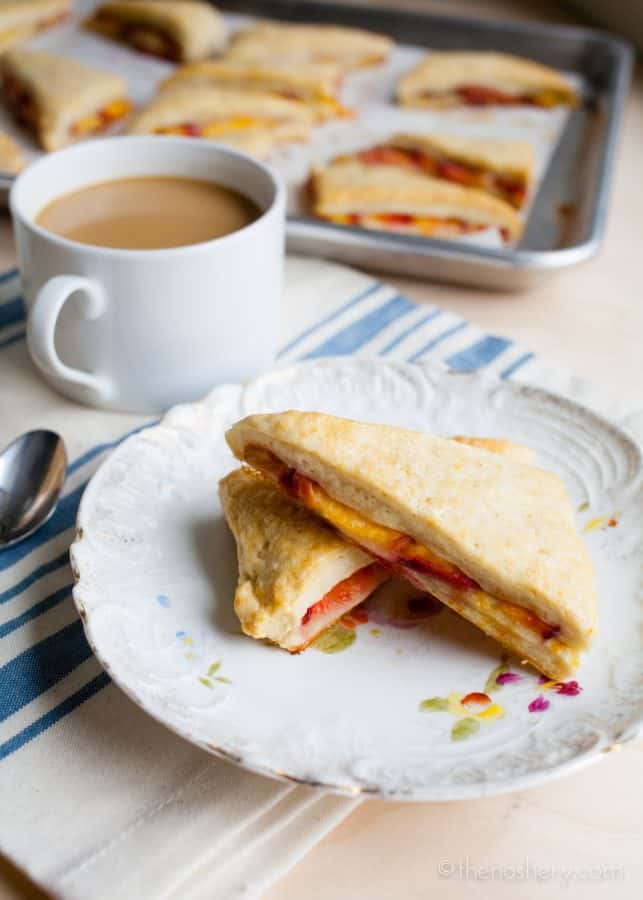 If you make them for your co-workers they will love you forever and take care of all those TPS reports for you.  If you decided to keep them all to yourself so be it, I don't judge…..Mmmmmkay.
Who can tell I am watching "Office Space" now?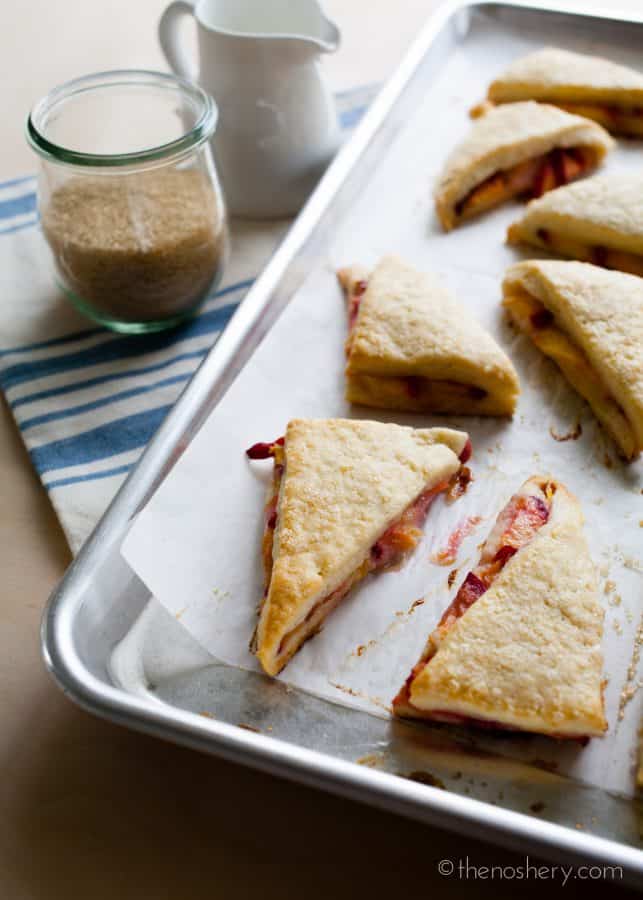 More Peachy Keen recipes:

Peaches & Marscapone Cream Eclairs with Amaretti Crumbles & Caramel Sauce
Peaches & Cream Scones
Ingredients
2 cups (10 ounces) unbleached all-purpose flour
1 Tbs baking powder
3 Tbs sugar
½ tsp salt
5 Tbs chilled, unsalted butter, cut into ¼-inch cubes
1 cup heavy cream
1 large peach, pitted and thinly sliced
2 Tbs clover honey
1 tsp lemon zest
Instructions
Adjust oven rack to middle position and heat oven to 425 degrees.


Combine flour, baking powder, sugar and salt in large bowl or in the bowl of a food processor fitted with a dough blade. Whisk together or pulse.


If making by hand, use a pastry cutter and cut the butter into the flour until mixture resembles coarse meal. If using food processor, distribute butter evenly over dry ingredients. Cover and pulse 12 times, each pulse lasting 1 second. Transfer dough to large bowl. Stir in heavy cream with a rubber spatula or fork until dough begins to form.


Transfer dough and any dry, floury bits to countertop and knead dough by hand just until it comes together into a rough, sticky ball, 5 to 10 seconds. Form the dough into a rectangle. Roll the dough out into a large rectangle to a little less then ½ inch thickness.


Brush dough with cream, lay thinly sliced peaches, slightly overlapping, on half of dough. Drizzle with honey and sprinkle with lemon zest. Fold dough in halve over the peaches. Trim the edges of the dough. Cut into 6 squares and cut the squares in half to make triangles.


Place triangles on parchment lined baking sheet, brush with heavy cream and bake until scone tops are light brown, 12 to 15 minutes. Cool on wire rack for at least 10 minutes. Serve warm or at room temperature.
0