Who said that salsa is only for tomatoes? Why should they get all the fun? I love unconventional salsas. Today I got a real winner for you, orange salsa.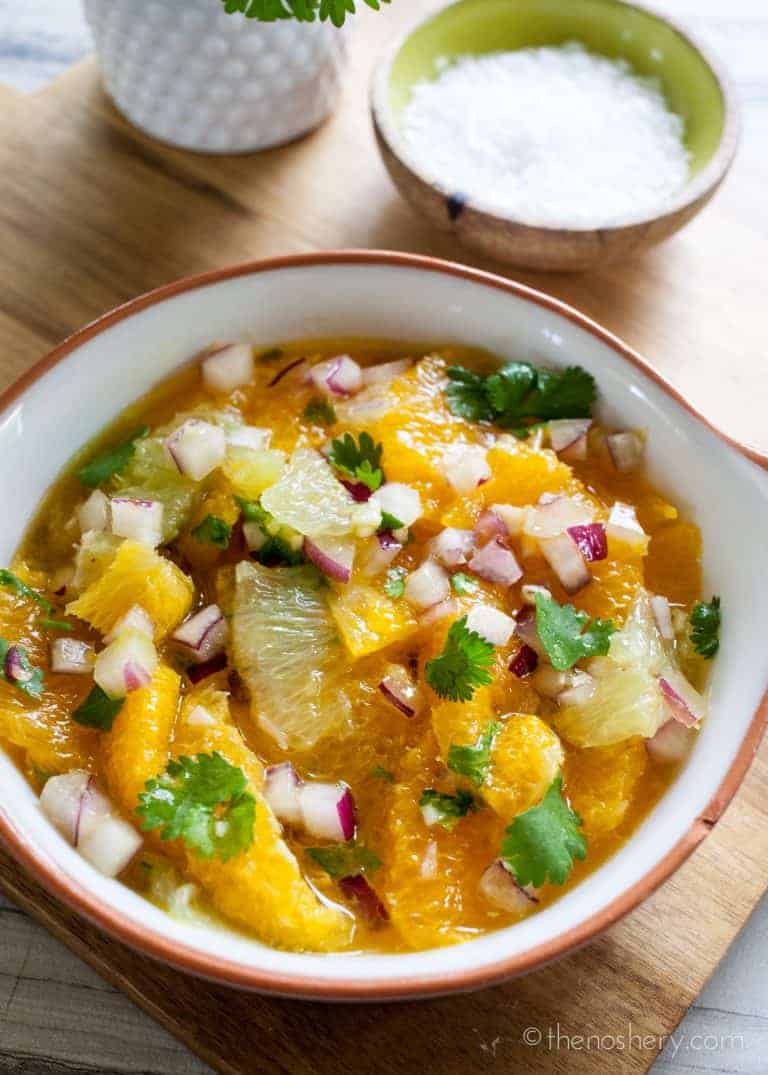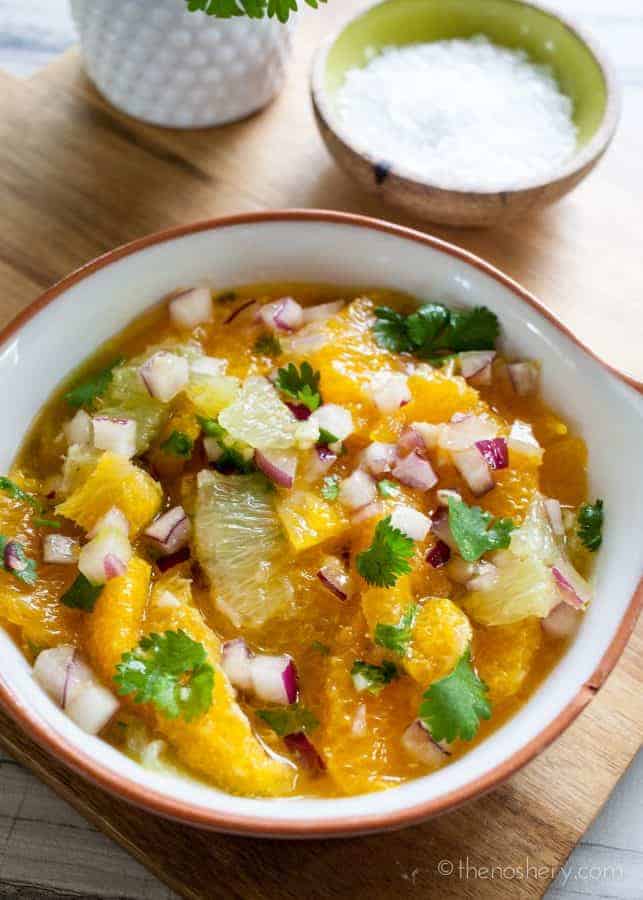 Salsa is so easy. Dice up some of your favorite vegetables or fruit add sine olive oil and aromatics and you're ready for a party. Nothing says summer party more than chips and salsa, it's like the water cooler at the office. It's where everyone gathers around snacks and chats. It's where you will find me at a party anyway.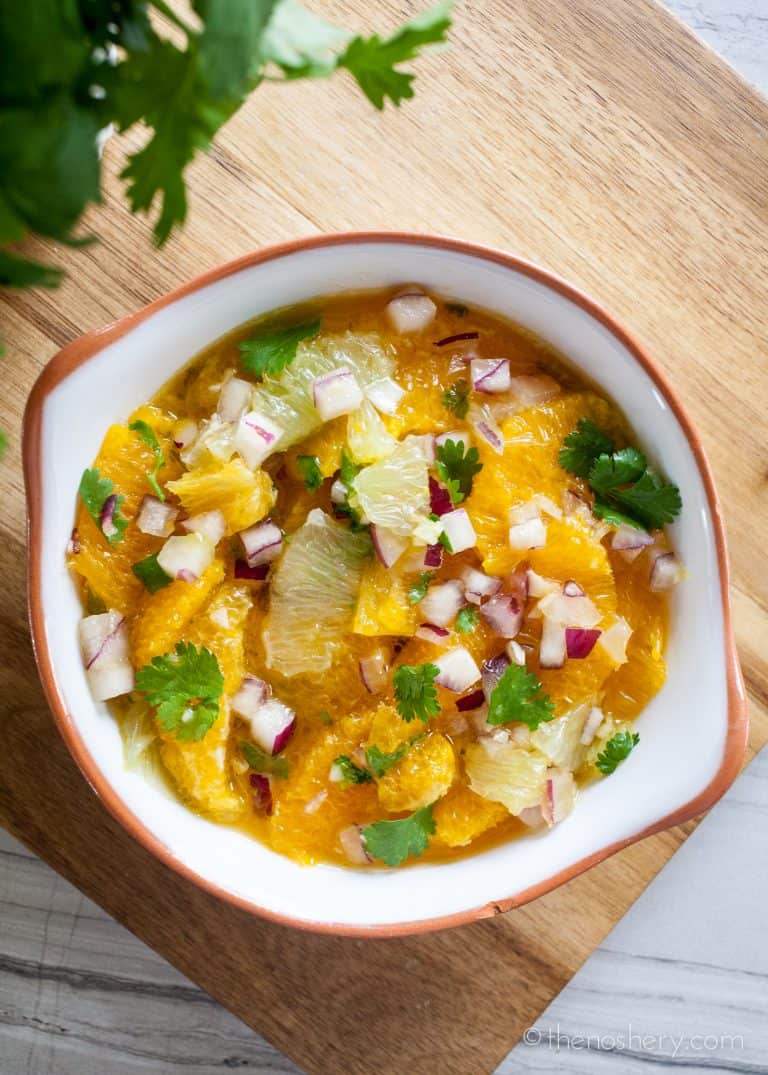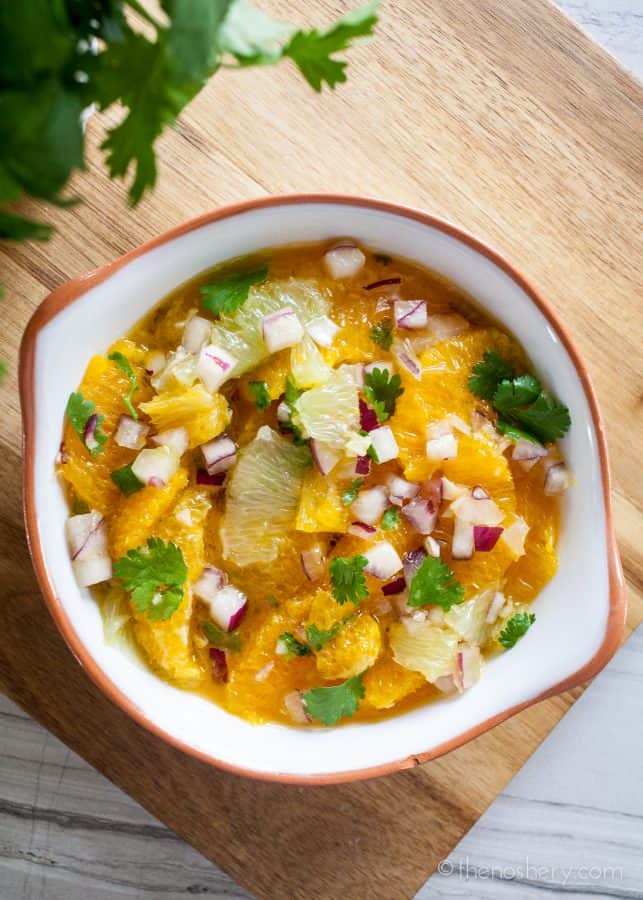 The most time-consuming part of this recipe, besides the marinating, is segmenting the oranges and lime. Segmenting it a great technique to learn especially if you're not a fan of the chewy membrane. I know that sounds weird, but you know what I mean. If you have never segmented an orange, do not stress, I got a great post on How to Segment an Orange.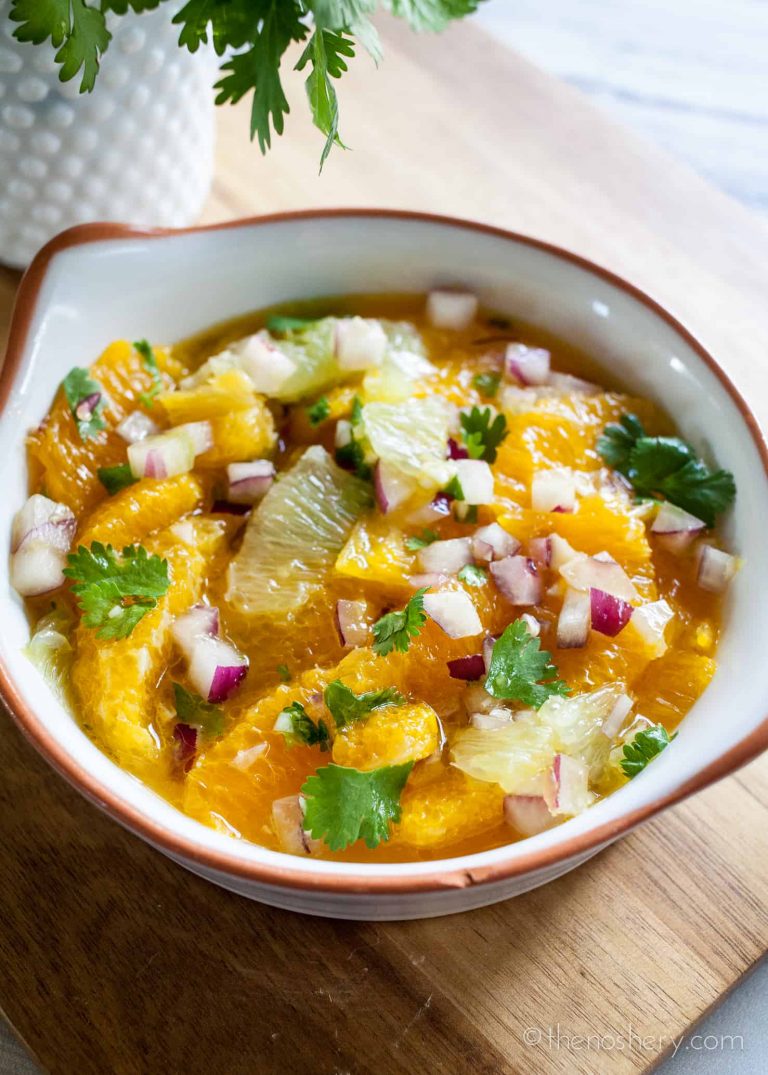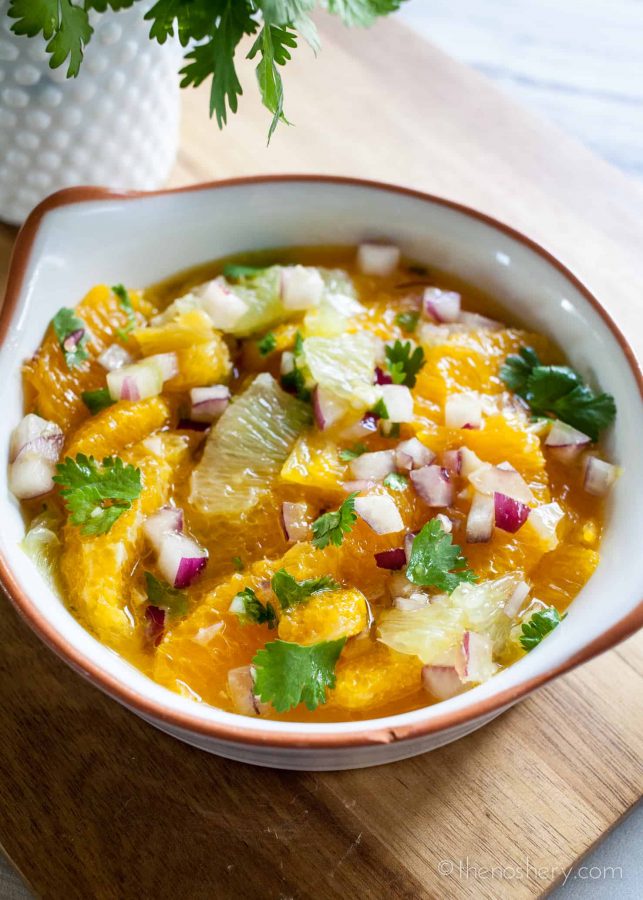 This salsa is great as a snack but it really shines when served with seafood or grilled steak. My favorite it to serve it with carne asada. UGH! So good! Don't worry I got a killer carne asada recipe coming.
more citrus love
Yield: 2 cups
Orange Salsa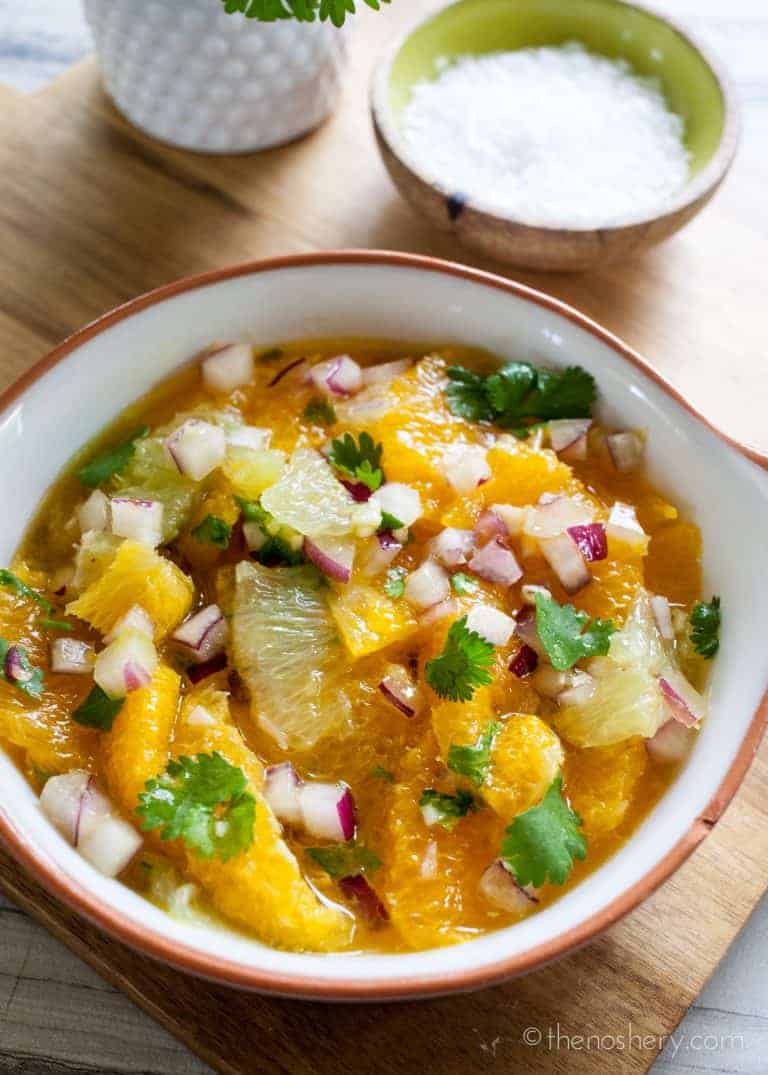 Get your summer party started with this fresh and bright citrus salsa. Great with tortilla chips and grilled steak or fish.
Inactive Time
1 hour
39 minutes
Total Time
1 hour
55 minutes
Ingredients
4 oranges, segmented (can me a mix of oranges)
1 lime, segmented
1/4 cup small diced red onion
1 garlic clove, minced
3 tablespoons olive oil
1/4 cup cilantro, chopped
1 teaspoon kosher salt
1 teaspoon crushed red pepper (optional)
Instructions
Combine all ingredients in a resealable container. Gently mix until well combined. Place in refrigerator to chill and marinate for 1 hour.
Serve in a bowl garnished with fresh cilantro leaves.
Notes
Click to learn how to segment an orange


If you are pressed for time or not ready to tackle segmenting oranges you can use no sugar added mandarin oranges. The mandarin oranges are sweeter but can be an acceptable substitution.