I love ribs!!! Sorry about the exclamation points, I get a little excited over meat on a stick. Because that is what ribs are, meat on a stick. It's one of mother nature's gifts.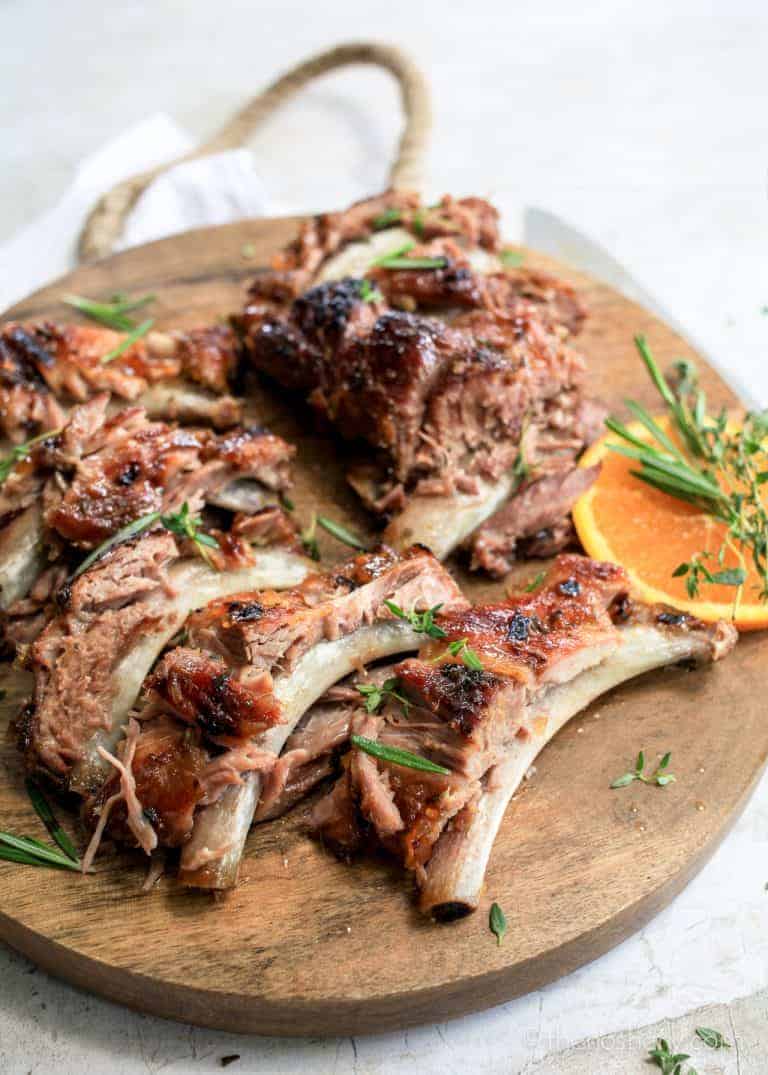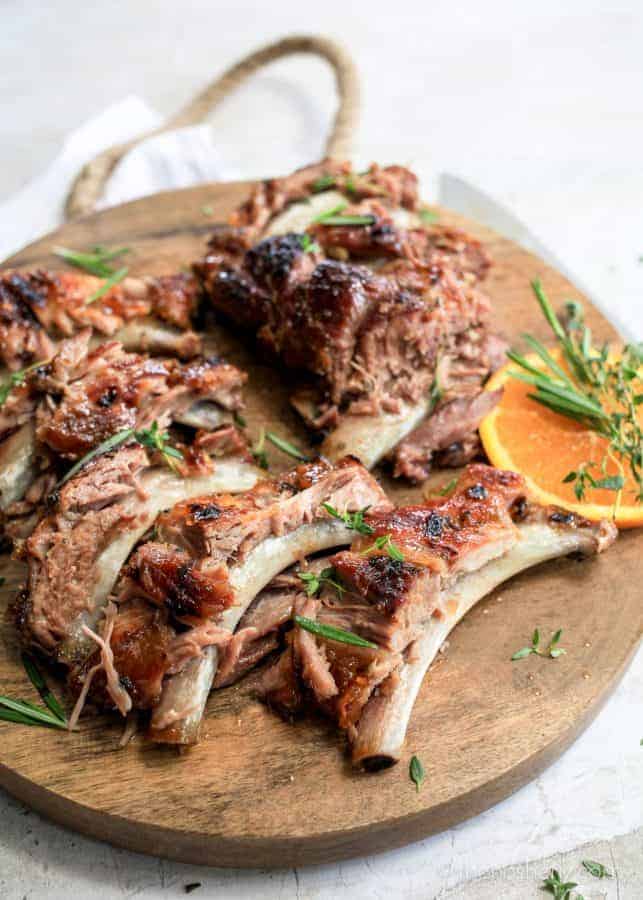 When I think of ribs, I think sticky, saucy BBQ ribs, but I wanted to try something different. I wanted to make ribs that made you think of summer with every bite. Instead of smoky, sweet molasses barbecue sauce, I decided to make a citrus herb glaze. You still get to experience beautiful sticky ribs, but now they are bright and herby.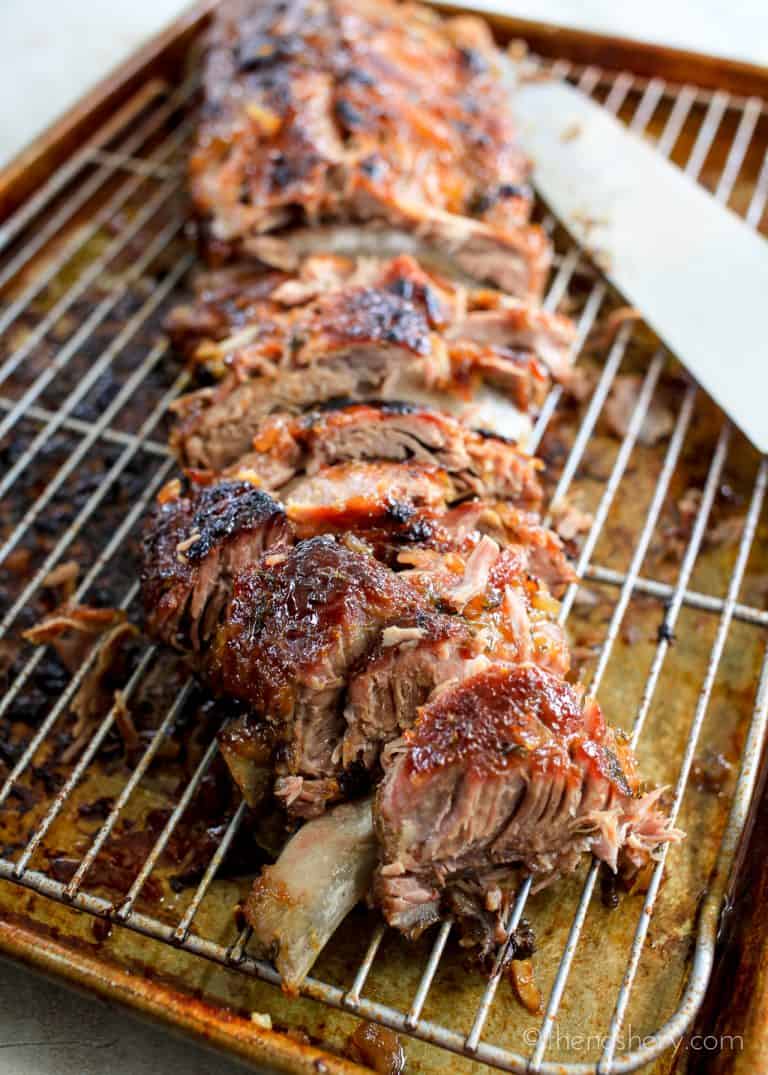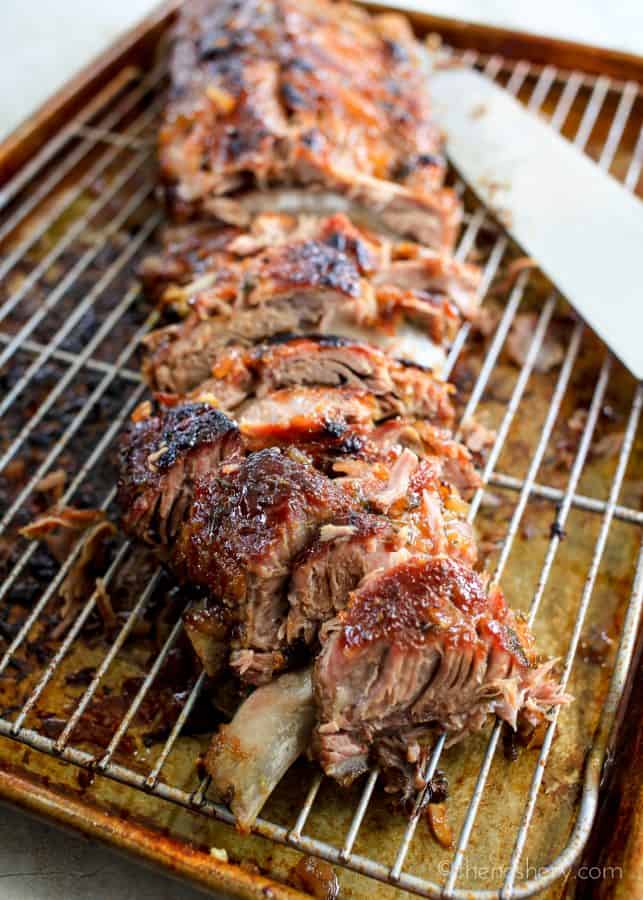 These ribs will make your summer a hit. The ribs are fall off the bone tender, and the glaze is slap-your-mama good. I was worried for a minute the glaze wouldn't make it on the ribs. It was that good.  If ribs aren't your thing (which is madness) this glaze can be used on any cut of pork. It's perfect for chops, tenderloins or even a roast. Yes to citrus herb glaze on all the pork!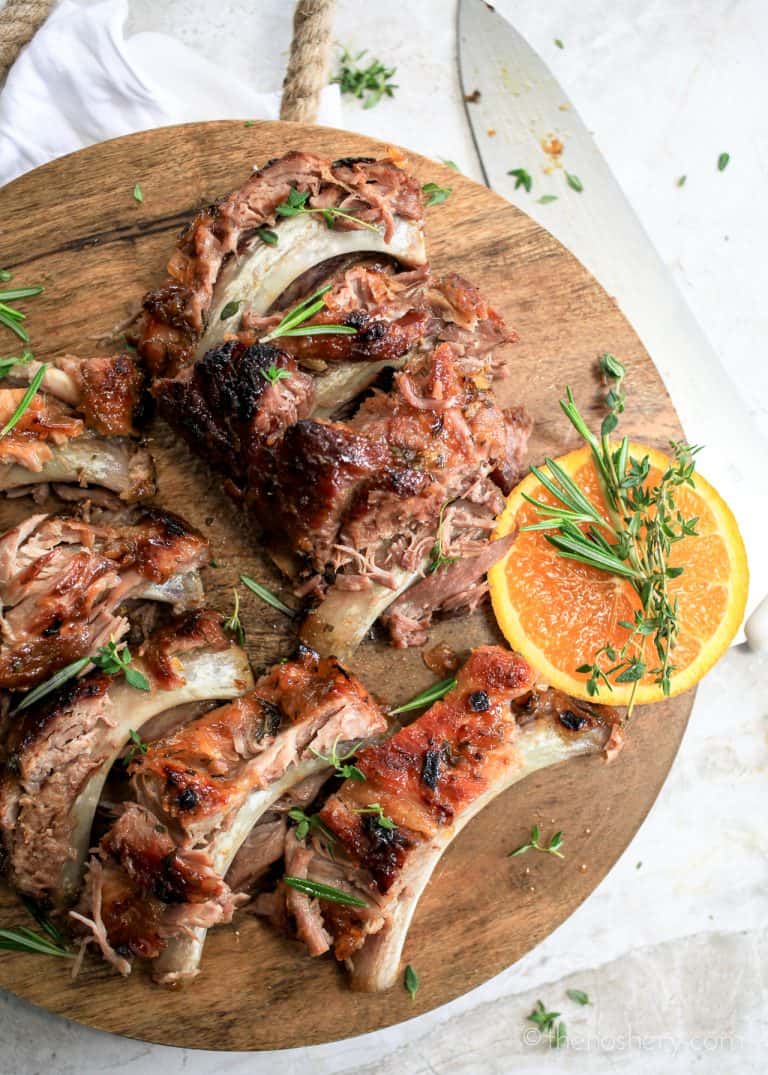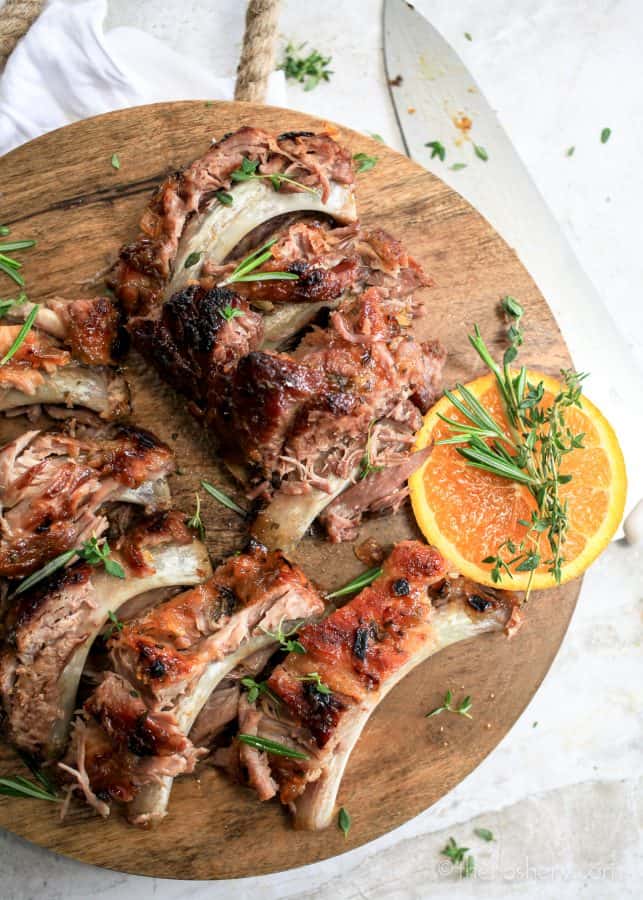 These ribs are also another great example of my love to make something ordinary into something special without being intimidating or pretentious. I love how simple ingredients and technique can make incredible food.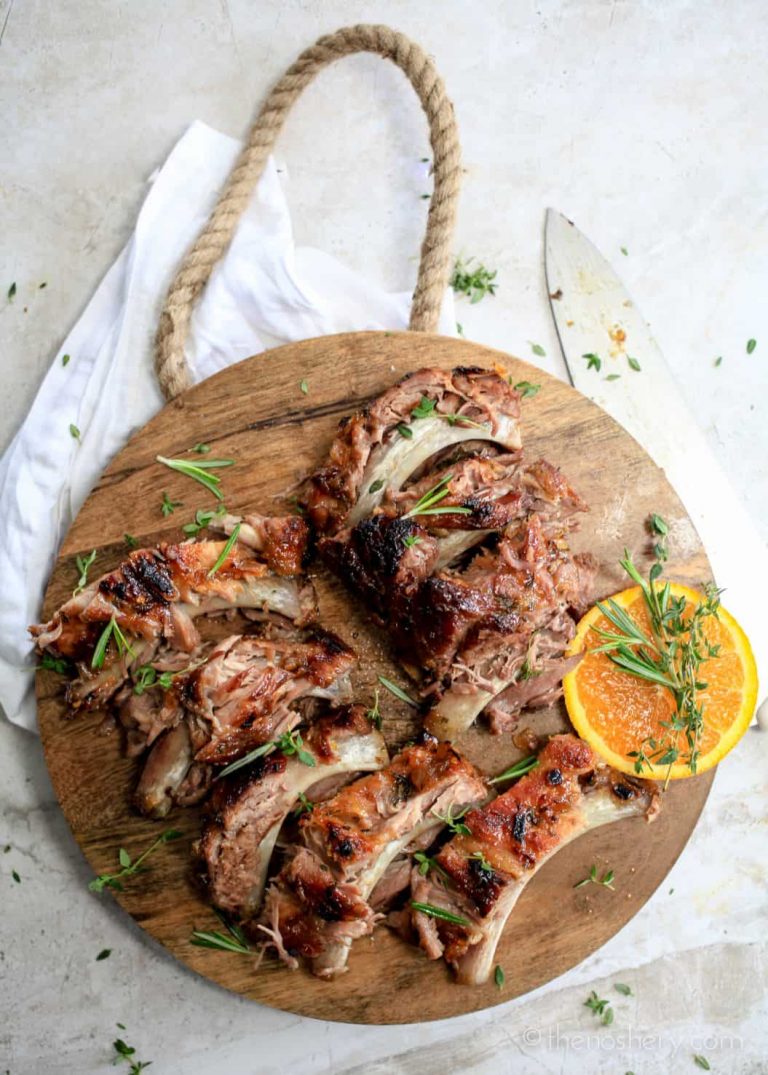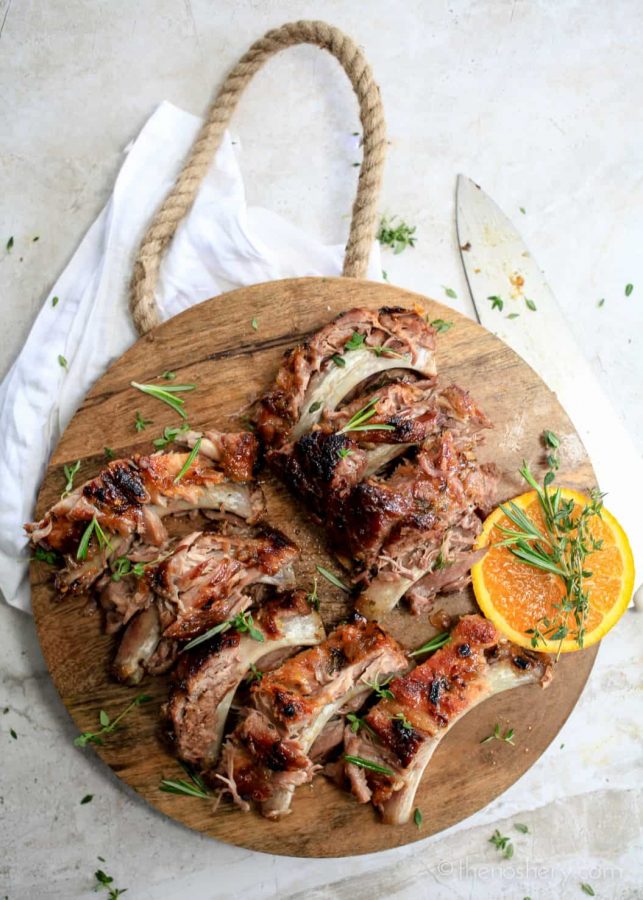 Do you have any big plans this summer? What are you doing besides making these crazy awesome ribs? I love summer evening spent with a backyard BBQ or grilling up some tasty pork ribs for a neighborhood cookout. If you haven't caught on yet I am a fan of pork.
more summer recipe love
items used in this recipe
round wood cutting board with rope handle
Yield: 4
Citrus Herb Glazed Ribs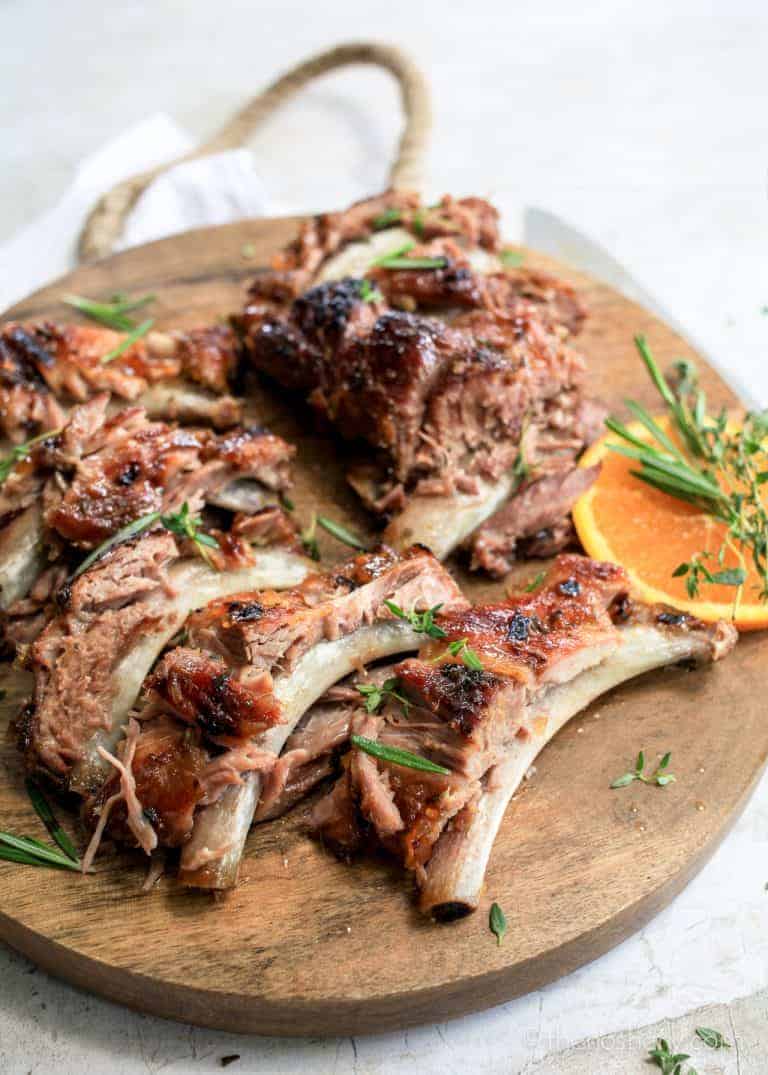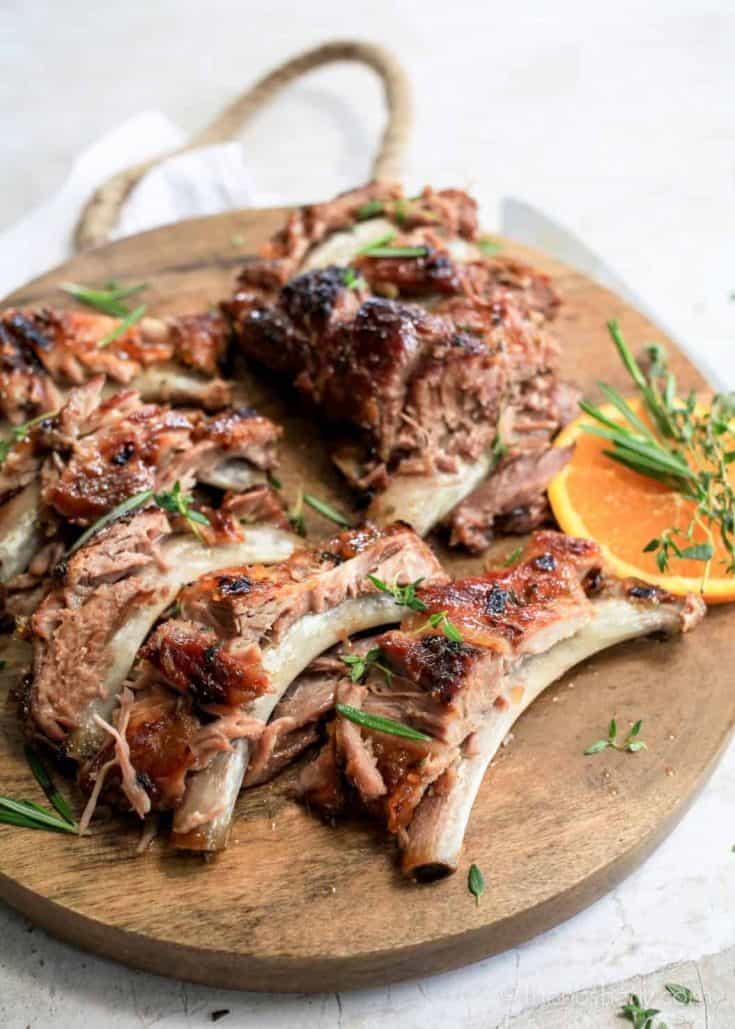 Ditch the bbq sauce on your ribs and try this citrus herb glaze. Experience beautiful sticky ribs, that are bright and herby.
Cook Time
3 hours
35 minutes
Total Time
3 hours
50 minutes
Ingredients
1 rack baby back ribs
1 cup orange juice, about 2 large oranges
1 lemon, juiced and zested
1/4 cup olive oil or vegetable oil
1 tablespoon finely chopped rosemary
1 1/2 tablespoons chopped thyme
3 garlic cloves, minced
1/4 cup sugar
1 tablespoon butter
Instructions
Rinse ribs under cold water. Removed any membrane, silver skin or excess fat. Place ribs in a large casserole dish or large plastic resealable bag. Set aside.
In a large bowl combine, orange juice, lemon juice, lemon zest, olive oil, rosemary, thyme and garlic. Whisk until well combined. Pour marinade over ribs, cover with plastic wrap or seal the bag removing as much air as possible from the bag. Place in refrigerator to marinade for 2 hours or overnight.
Pour marinade out into a small pot and set aside.
Preheat oven to 325 degrees. Place ribs on a high edged baking sheet lined with wire rack set upon mason jar rings. Fill baking sheet with water, cover ribs tightly with aluminum foil and cook for 2 hours. Check to ribs for tenderness. If still firm add more water and cook for another 15 minutes or until meat pulls apart from bones.
While ribs are steaming bring marinade to a boil and reduce by half. Add sugar, continue to boil until reduced to a third, about 8 minutes. Whisk in butter and set aside to cool.
Set oven to broil. Broils the ribs 7-10 minutes each side, basting with citrus glaze. Keeping an eye on the ribs so they don't burn. Serve warm.