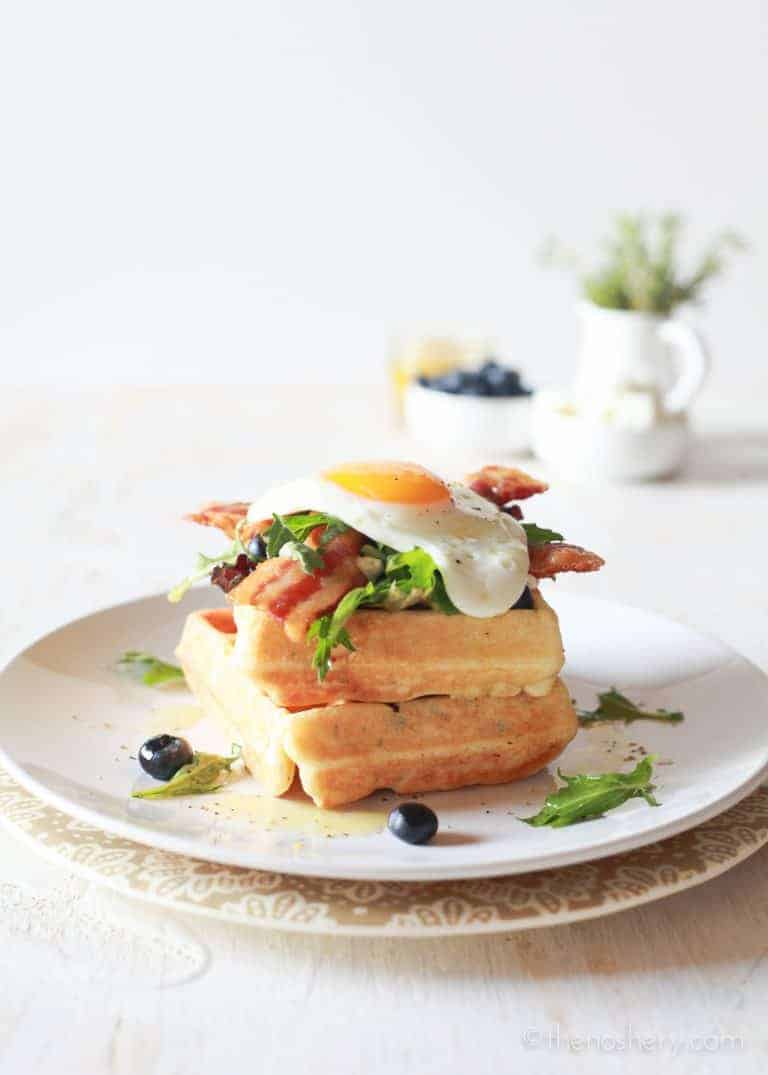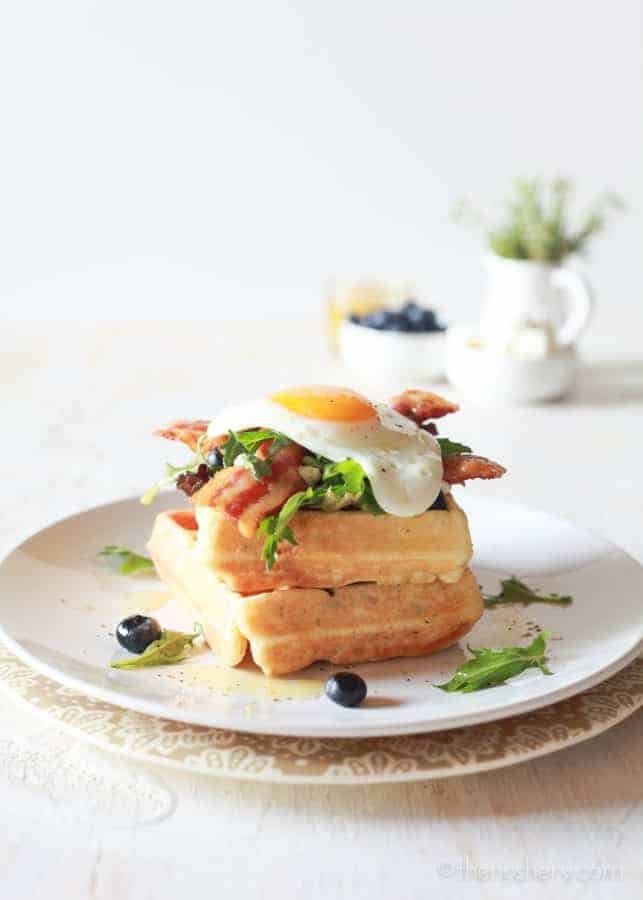 Mom's are awesome! They cheer you on and love you now matter what you do or how annoying your behaving. I will never forget one day my mother left my sister and me alone in the car while she ran into the store. She was only gone about 5 minutes but, my sister and I still managed to cause a little trouble. In the center console of the car, we found a lipstick and thus the lipstick war began. We wrestled in the car trying to mark each other and in the process, the car upholstery may have been caught in the crossfire. When my mother came back to the car, she found us sitting like proper young ladies in our seats. Our faces smudged with lipstick and the upholstery marked up. She just rolled her eyes, took a deep sigh, turned the car on and drove off. Our behavior definitely qualified as annoying, but there was never a doubt she loved us.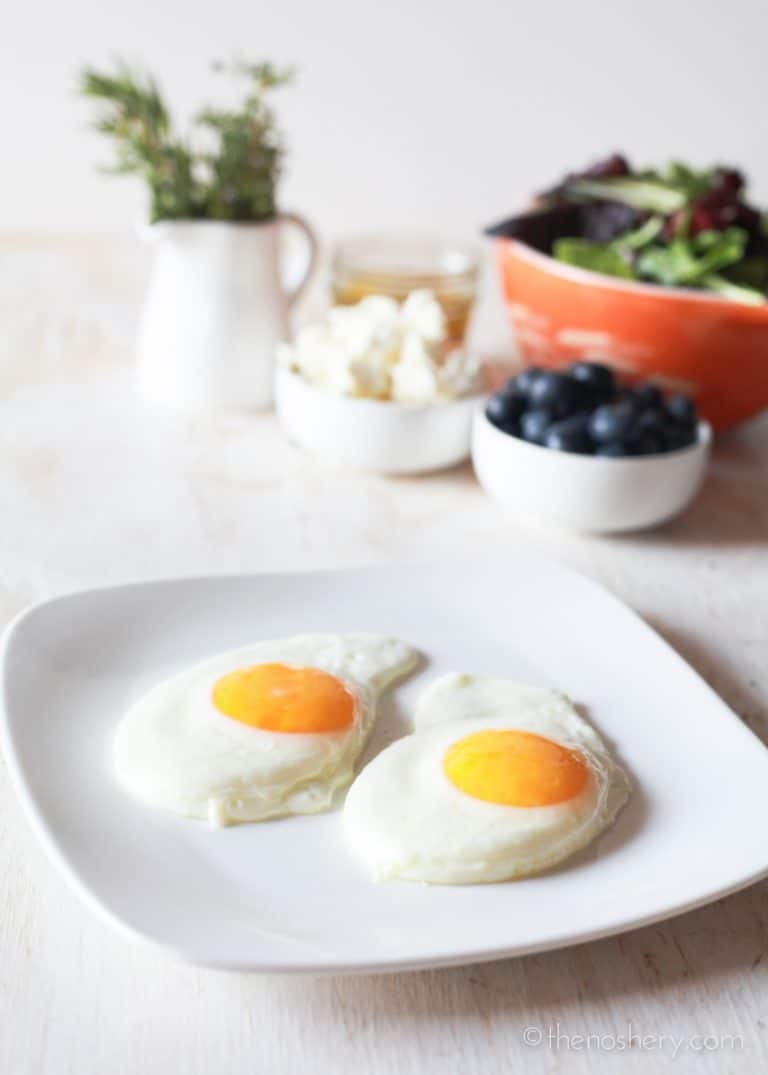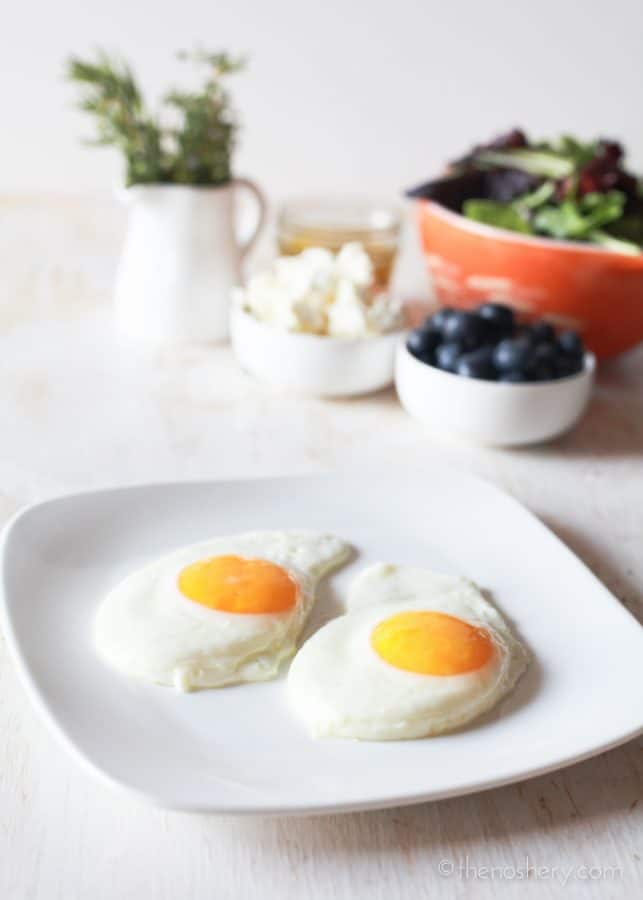 I've met very few people who do not enjoy breakfast and probably fewer who do not enjoy brunch, especially on Mother's Day.  Brunch is just a better form of breakfast because you get to sleep in and eat more. However, it is my experience that people have strong feelings about sweet vs. savory breakfast. There are individuals who are staunch traditionalists and like eggs, bacon, hash browns and maybe some toast.  Then there are some who enjoy a sweet breakfast like waffles, pancakes or french toast.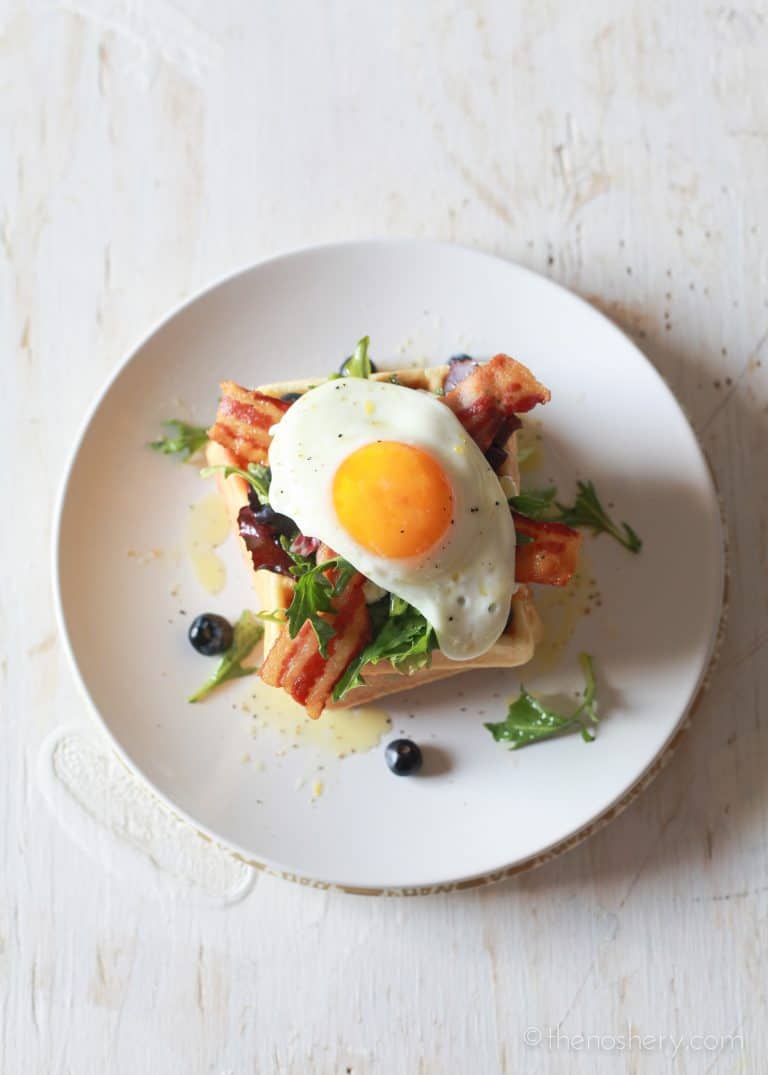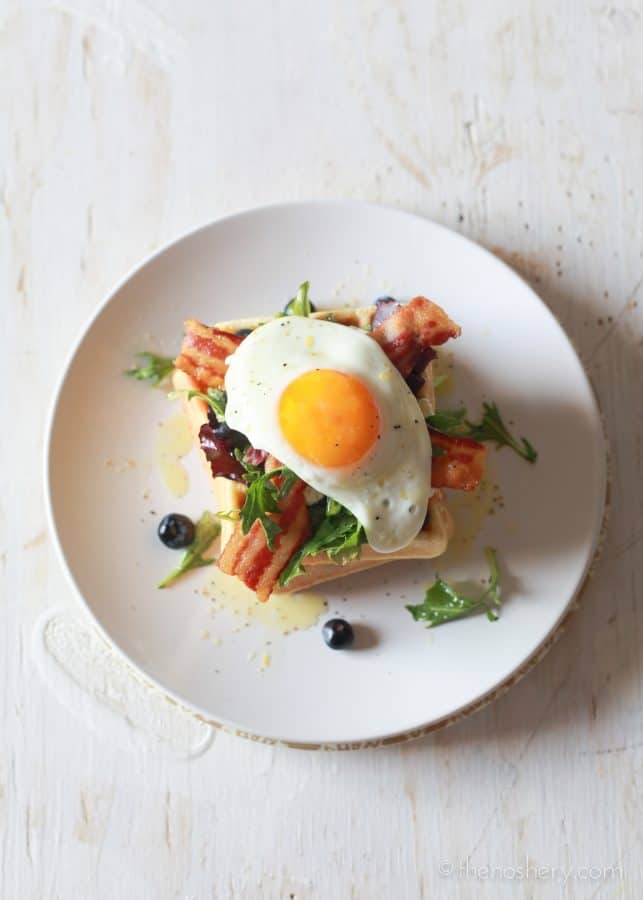 But, it's Mother's day, and maybe you want to do something special. A little twist on the traditionally sweet waffle and do something savory by combing breakfast waffles and a lunchtime salad to make the perfect Mother's Day brunch.
How is this done? Let me elaborate. Crispy goat cheese and herb waffles, topped with salad greens tossed with a lemony dressing, blueberries, goat cheese, bacon and a sunny side up egg. A perfect brunch.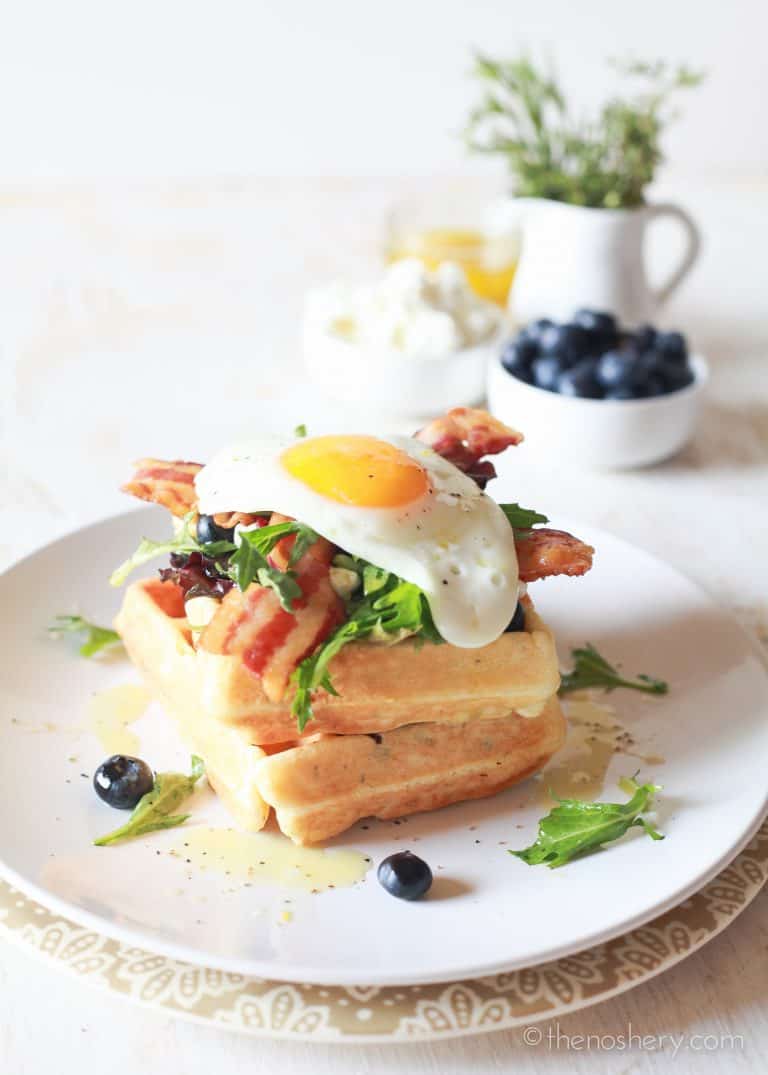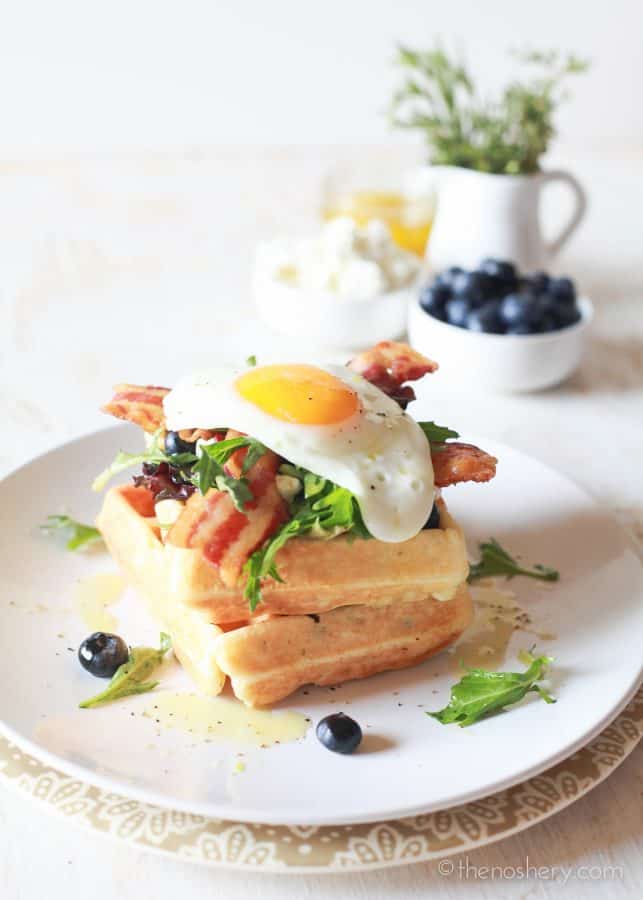 Besides, nothing says I love you more than a beautiful runny yolk. The runny yolk combined with the dressing is the "syrup" for these waffles.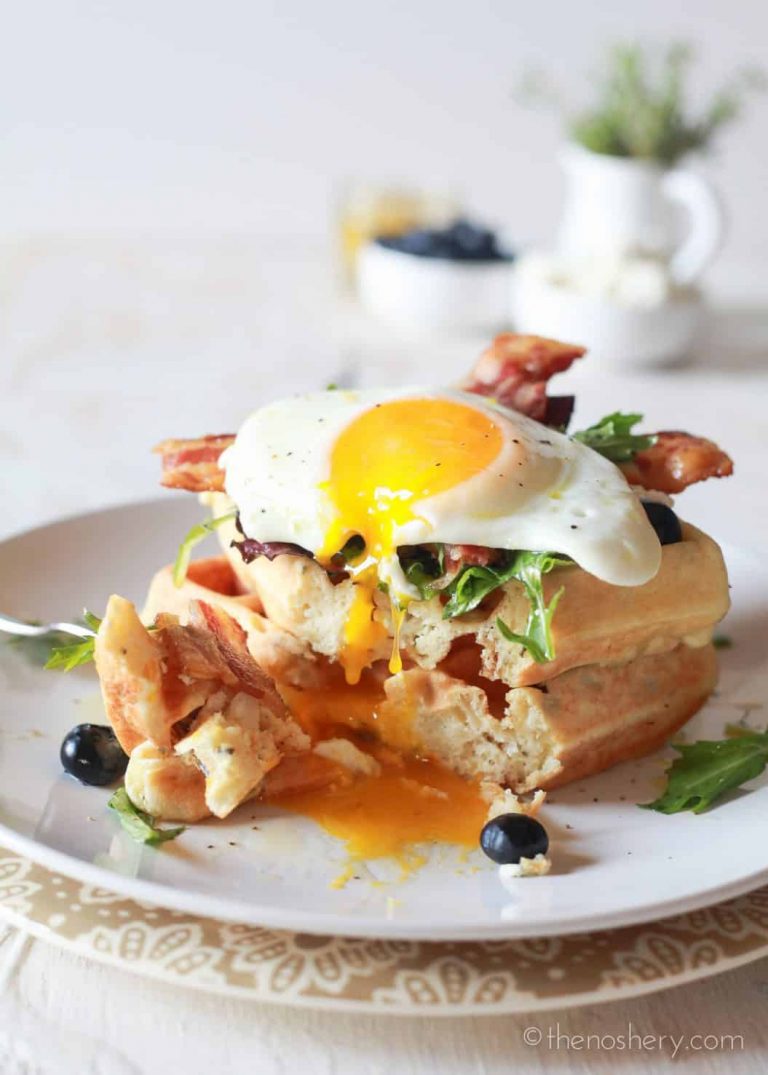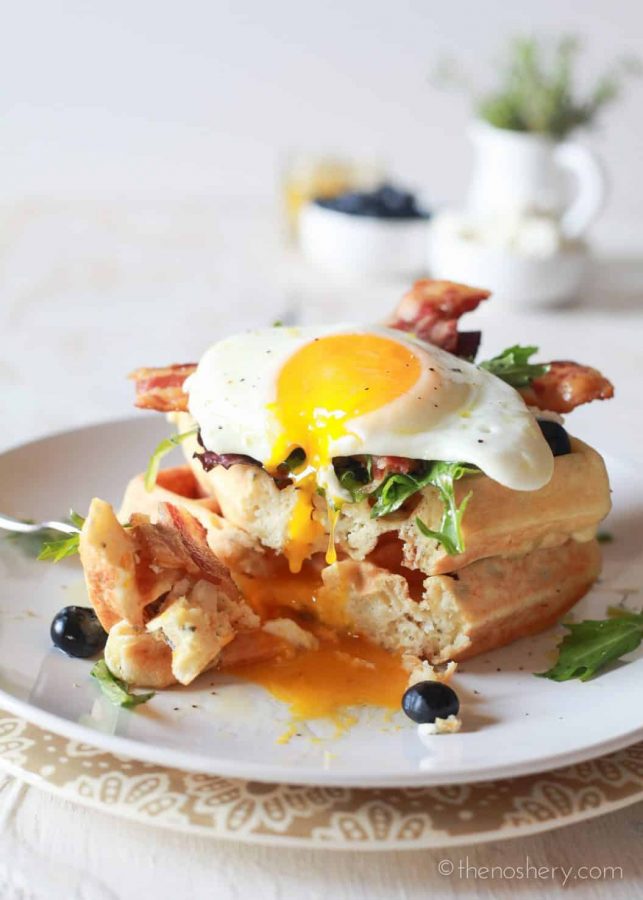 Mom's love us through all of our ups and downs so, if anyone deserves a special day full of hugs, spa and fancy brunch mom does. How are you celebrating your mom on Mother's Day? I don't recommend a lipstick war.

Mother's Day Herb and Goat Cheese Waffles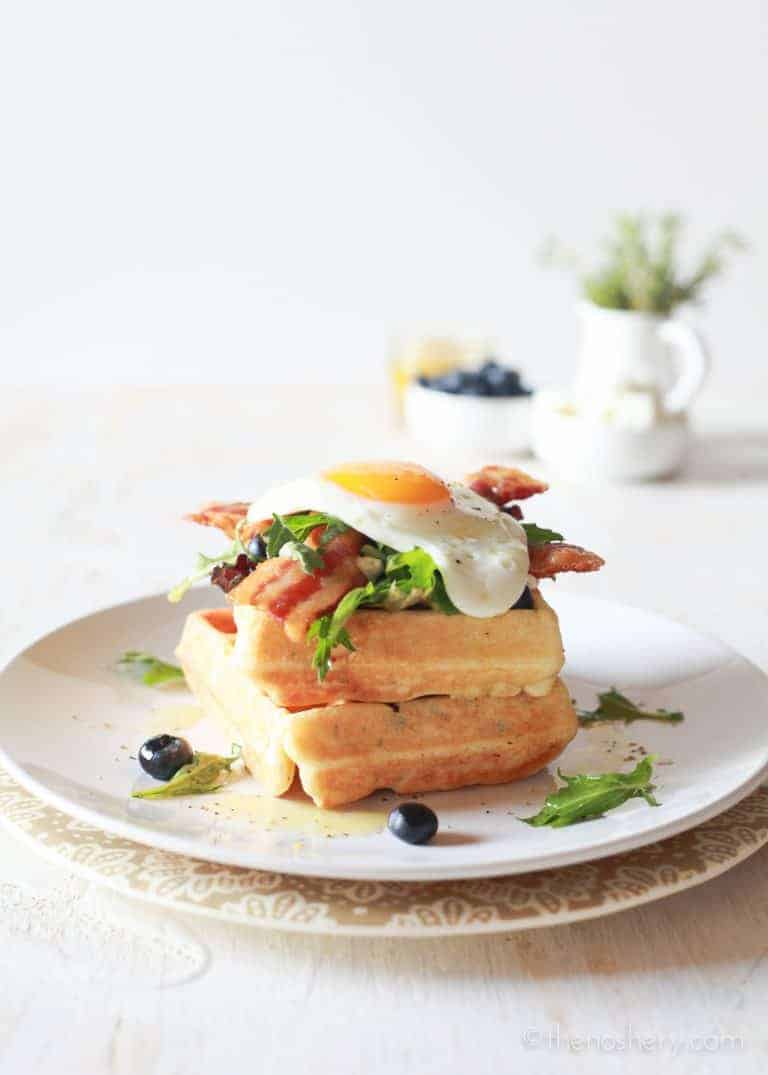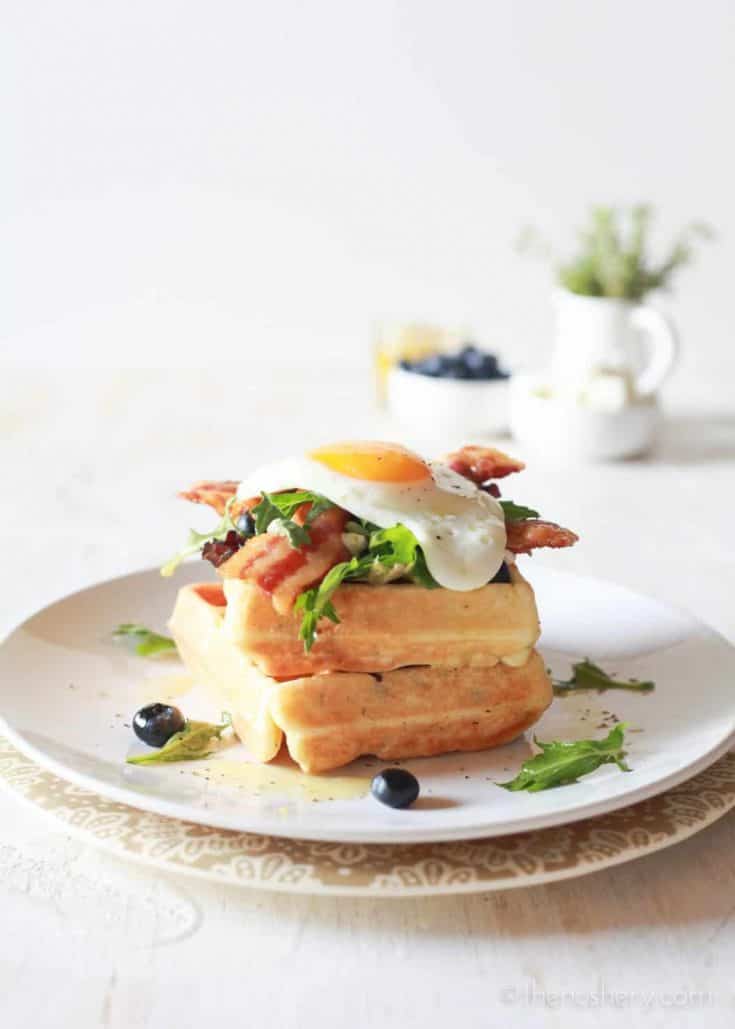 Ingredients
5 large eggs, separated
1 cup milk
Sea salt
2 cups all-purpose flour
4 tablespoons unsalted butter, melted and cooled
4 oz goat cheese, crumbled
3 1/2 teaspoons chopped herbs (rosemary, thyme, chives, tarragon or a combination)
[br]
Salad
[br]
8 slices bacon
3 cups salad greens
4 oz goat cheese, crumbled
blueberries
4 eggs (more if desired)
[br]
Dressing
[br]
juice from 2 lemons
1/4 cup olive oil
1 clove garlic, minced
1 tablespoon honey
salt and pepper to taste
Instructions
Whisk the egg yolks, milk and 1/2 teaspoon salt. Whisk in the flour quickly to make a smooth batter, then quickly whisk in the melted butter. Using a hand mixer or stand mixer, whisk the egg whites with a pinch of salt to soft points, and fold them into the batter. Gently fold 4 oz of goat cheese and herbs into the batter.
Let the batter sit for 1 hour.
While the batter sits bake the bacon on a parchment lined sheet pan at 400 degrees for 15 minutes or until crispy. Transfer to plate lined with paper towels to drain. Reduce oven to 200 degrees.
Make the waffles according to the waffle iron manufacturer's directions. Transfer waffles and bacon to a sheet pan and place in the oven to keep warm.
Combine dressing ingredients in a small container with lid, shake until emulsified.
Fry sunny side up eggs . Toss salad greens lightly with dressing. Top waffles with salad, blueberries, goat cheese, bacon and egg. Drizzle with dressing and serve.
Notes
The batter can also be done a day in advance and kept covered in the refrigerator overnight.