Don't turn the oven on this summer! This crepe cake is easy, beautiful, delicious, and no baking required. It's a no-bake cake!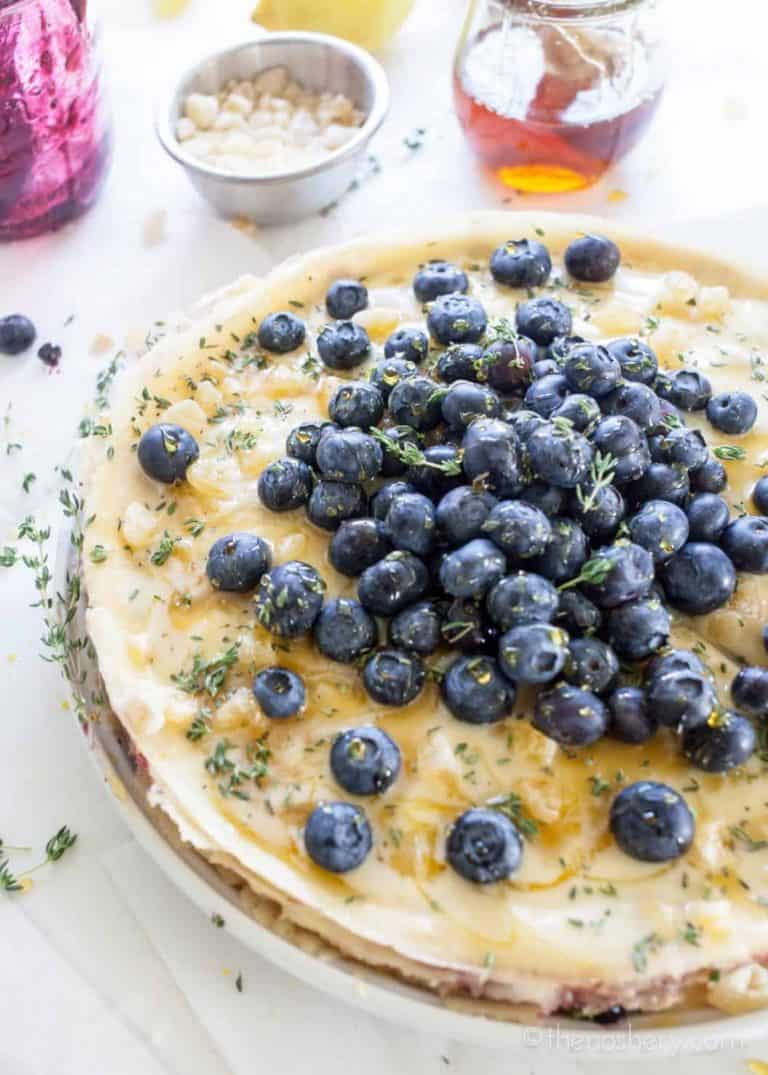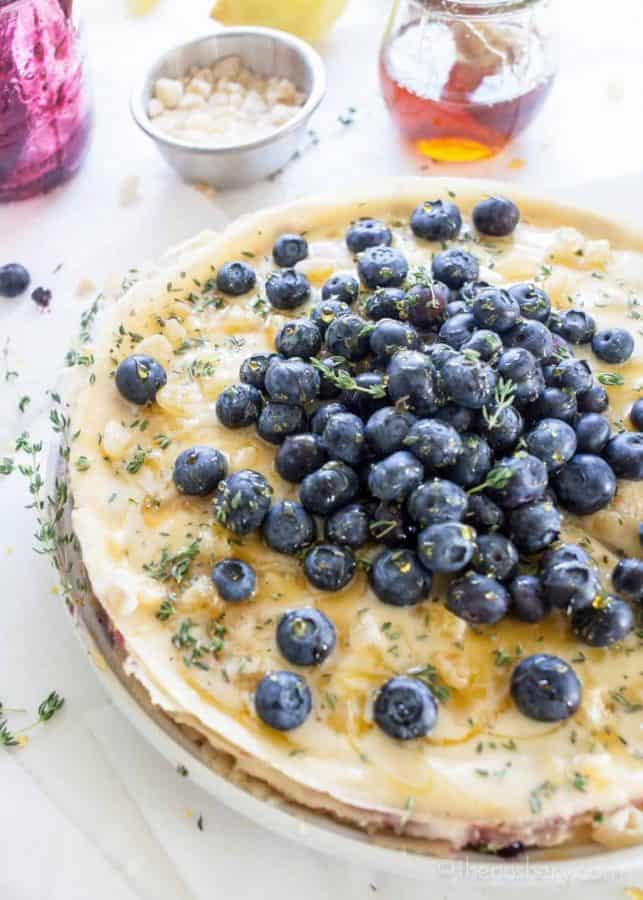 Normally when I make cakes it goes wrong. It's not that I can't bake a cake it's that I can't always bake a good cake. Sometimes they are great, many times cake baking for me goes wrong. But with a little ingenuity I can make a great dessert. My favorite no-bake cake is a crepe cake.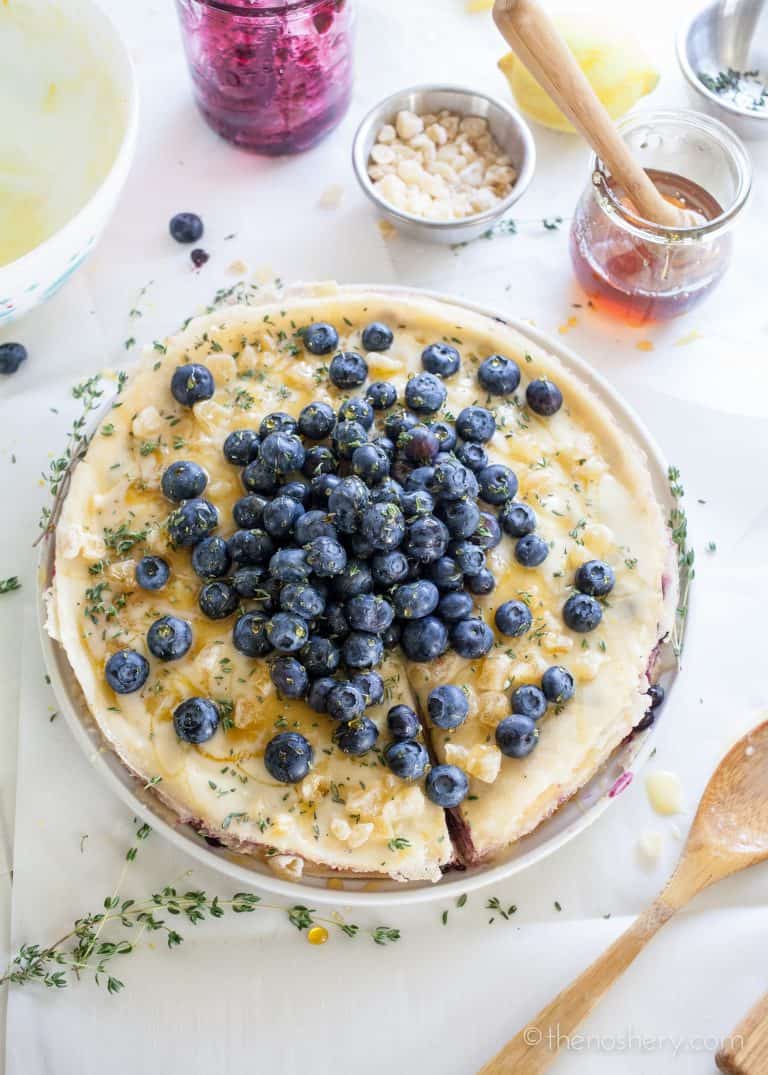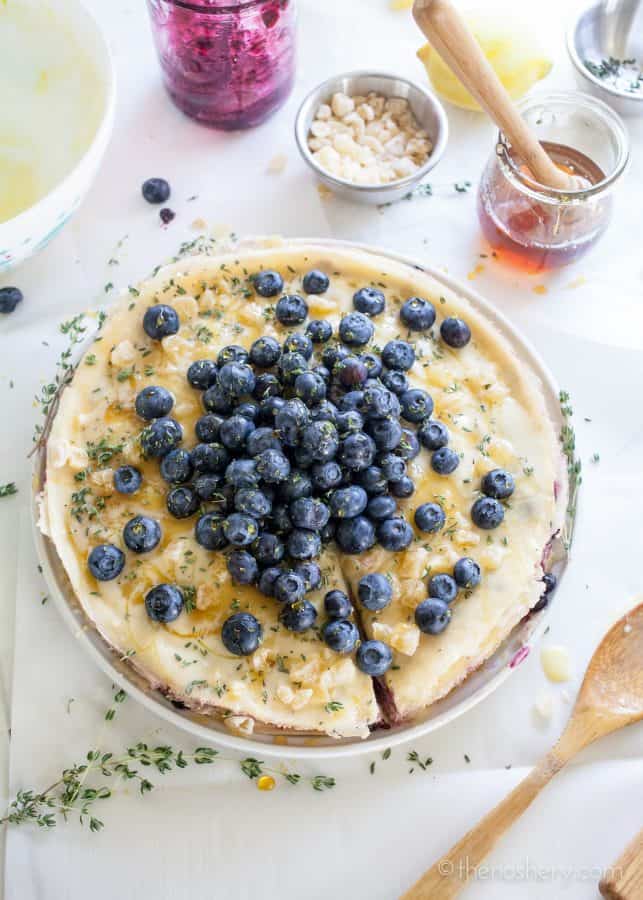 What is there not to love about this dessert? It delicious, beautiful and requires no cooking or baking. The perfect dessert for these hot summer months. Watch how easily this simple dessert comes together.
With the help of store bought items this cake comes together in no time. For this recipe I used store bought crepes. Ready to use crepes can be found in the produce area of many grocery stores next to the berries.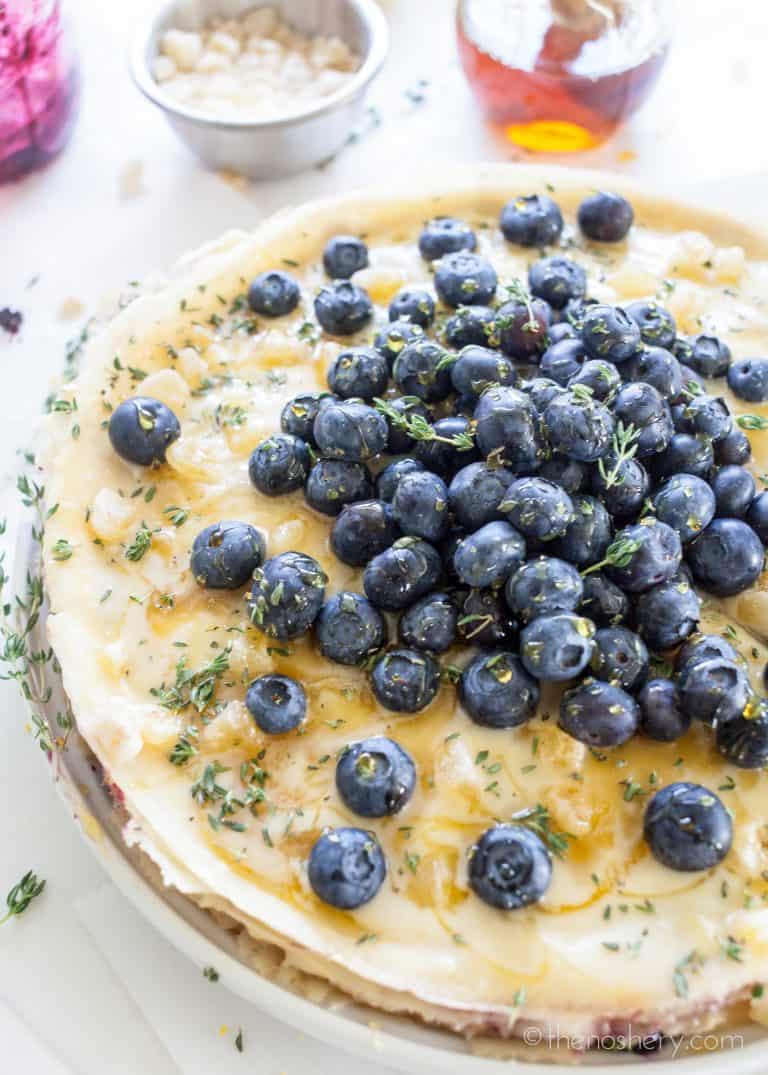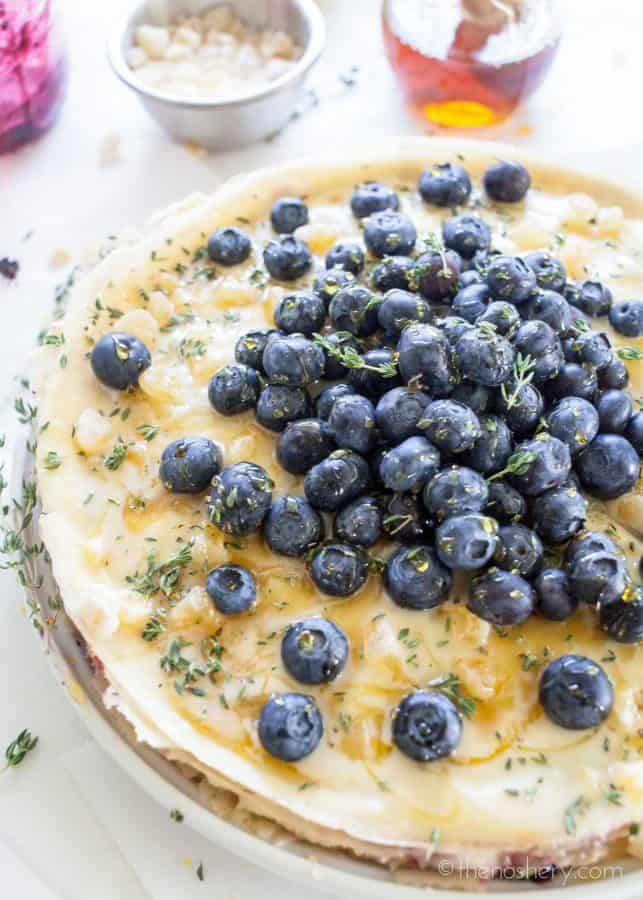 The crepes are layered with a lemon mascarpone filling and blueberry preserves. Then it's topped with fresh blueberries, thyme, crystalized ginger and drizzled with honey.  I love lemon curd! And I make a great lemon curd but for this recipe I wanted to keep it easy and opted for store bought. Lemon curd can be found at the grocery store in the jelly and jams aisle. If you do want to make the lemon curd try this easy
Lemon Curd blender recipe from Foodie with Family
.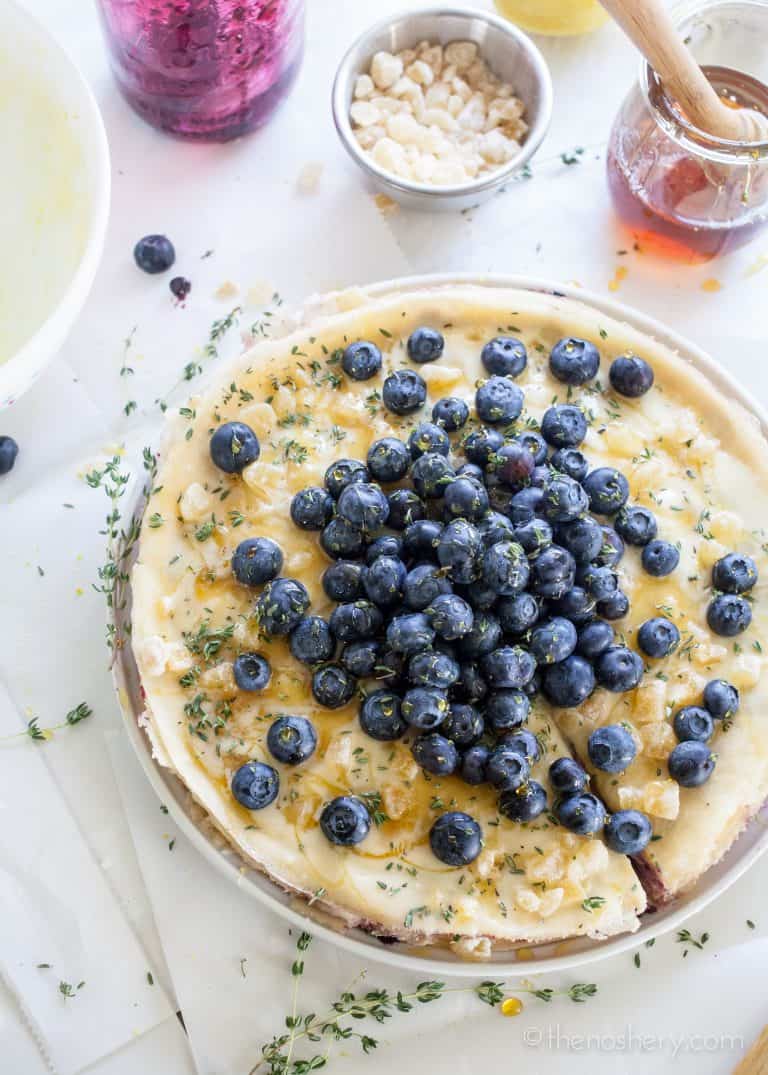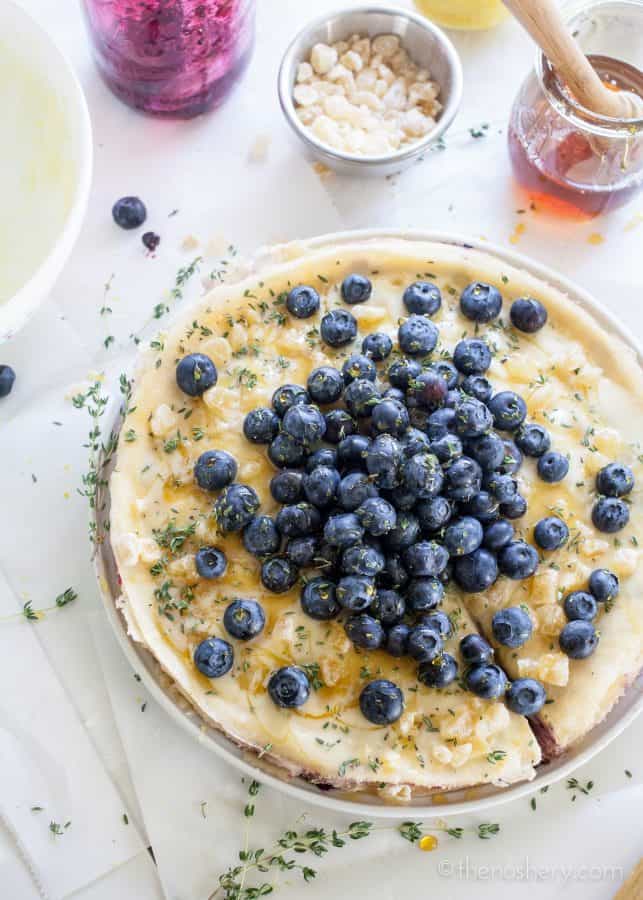 Lemon and blueberry is a classic combination, in fact it's one of my favorite combinations. If you think this lemon and blueberry crepe cake looks amazing you should also see these
bread pudding blueberry waffles with lemon curd
.
Yield: 10
Lemon and Blueberry Crepe Cake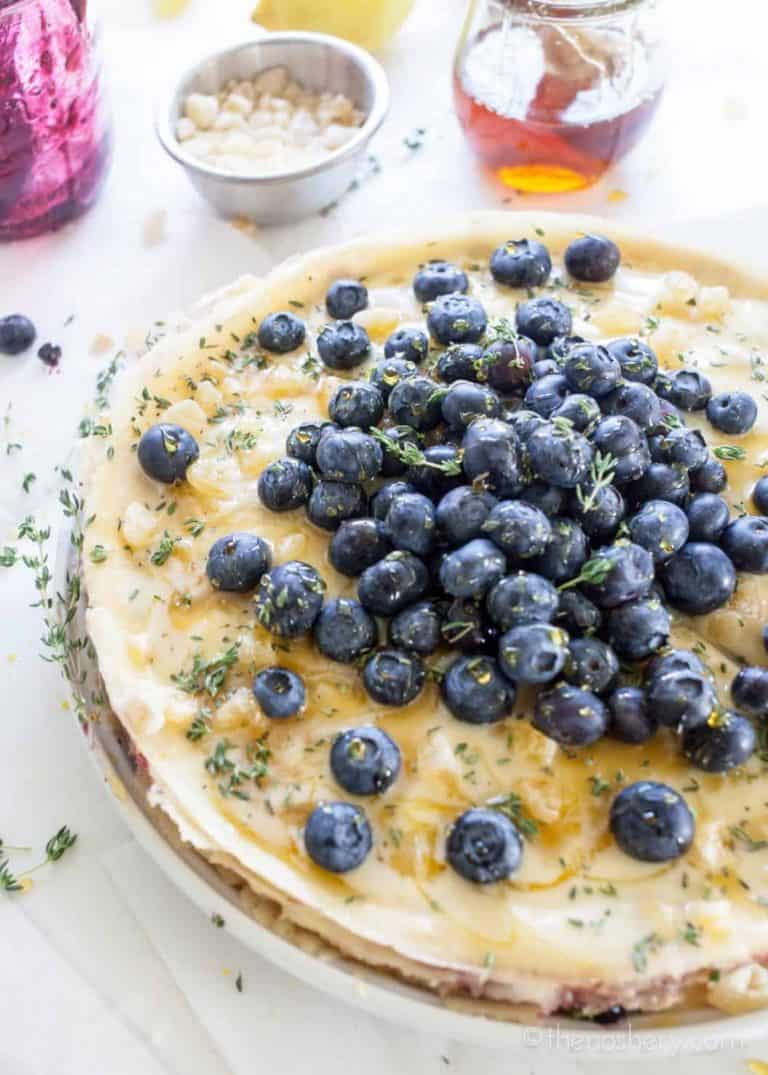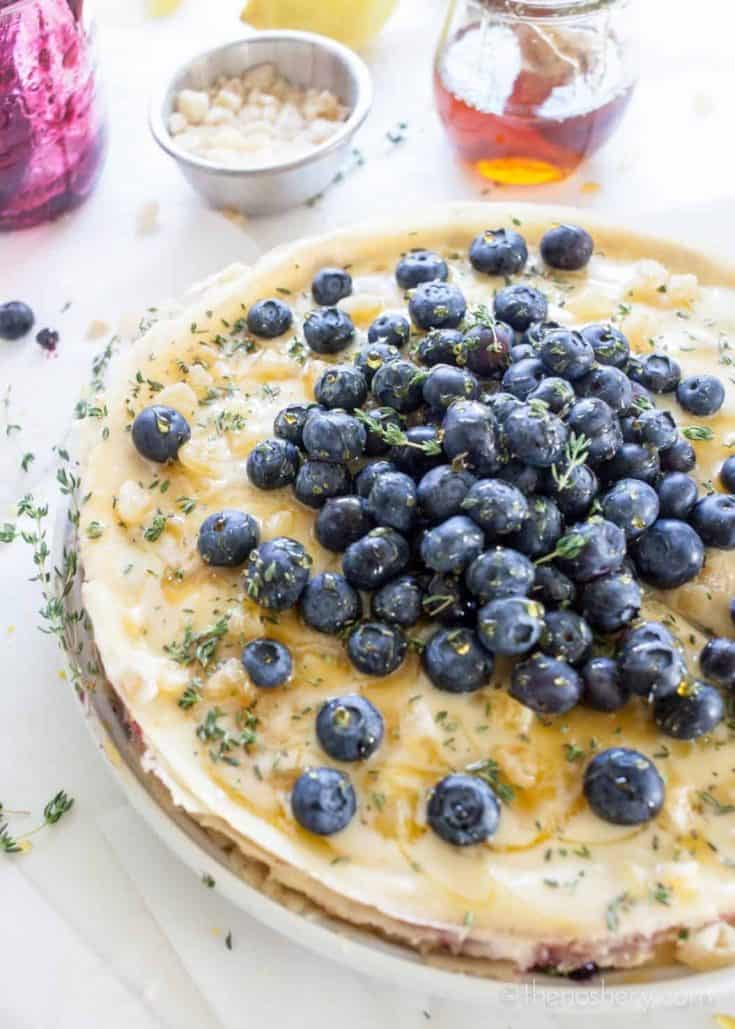 Ingredients
1 cup lemon curd
1 8 oz tub mascarpone or cream cheese
zest of 2 lemons
1 13 oz jar blueberry preserves (low sugar or no sugar added)
1 pint of fresh blueberries
1/4 cup chopped crystalized ginger
chopped fresh thyme for garnish
honey
Instructions
In a bowl combine lemon curd, mascarpone, and lemon zest, whisk until smooth and well combined.
Lay a crepe on a platter. Spread a thin layer of lemon filling on the crepe, lay another crepe over lemon filling and spread a thin layer of blueberry preserves. Continue layering and alternating finishing with lemon curd.
Top crepe cake with fresh blueberries, sprinkle with crystalized ginger and thyme. Drizzle with honey.