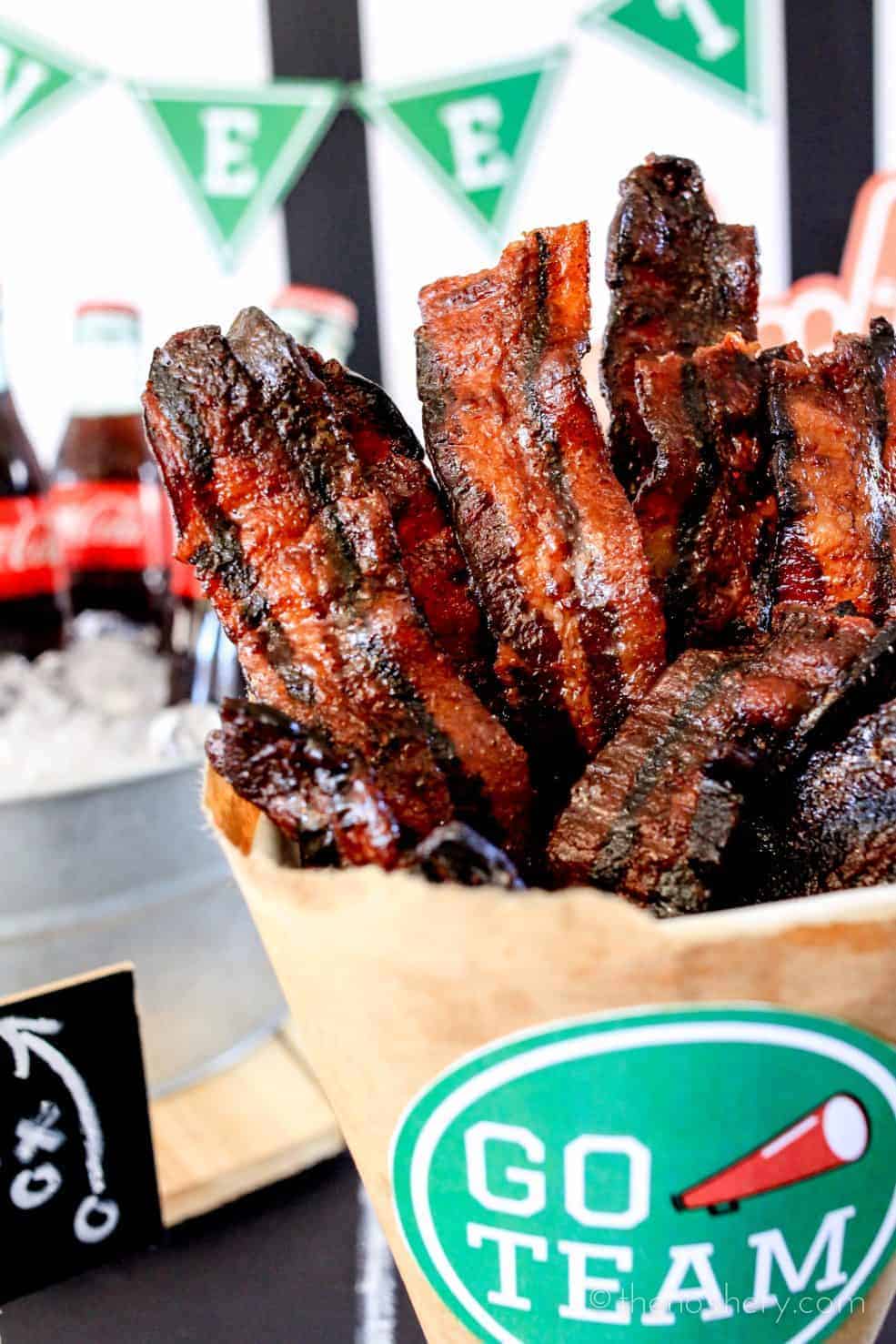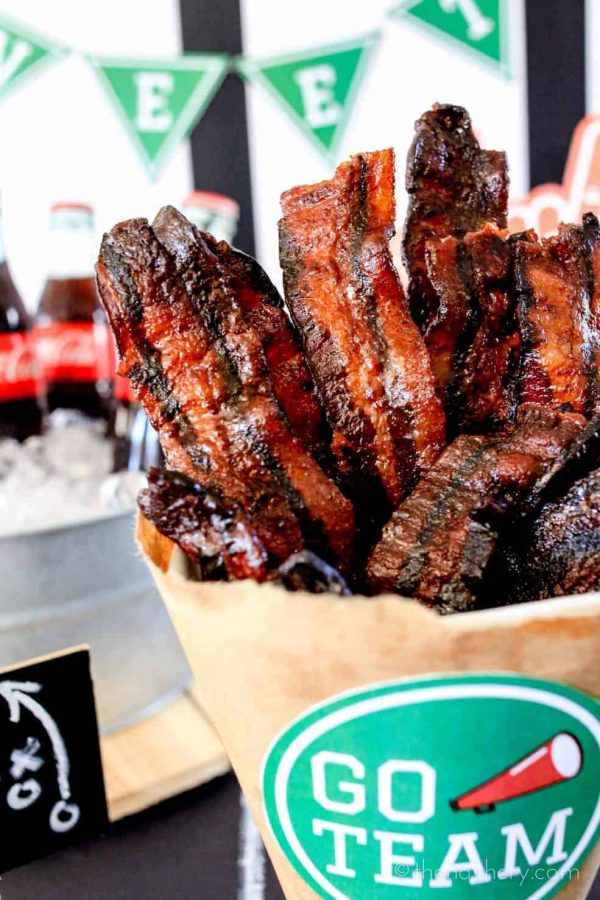 Today I have another round of "Home Bowl" recipes for you! The most anticipated game of the year is around the corner. Another reason to get friends together for fun and food. I may have mentioned this but feeding people is one of my favorite things. What can I say? I'm a feeder. This year I am partnering with Coca-Cola and NABISCO to help you throw the ultimate "Home Bowl" party! We got it all my friends! Sweet and savory foods, hosting tips, decoration ideas and the chance to win a Coca-Cola and NABISCO "Home Bowl" Prize Pack valued at $400!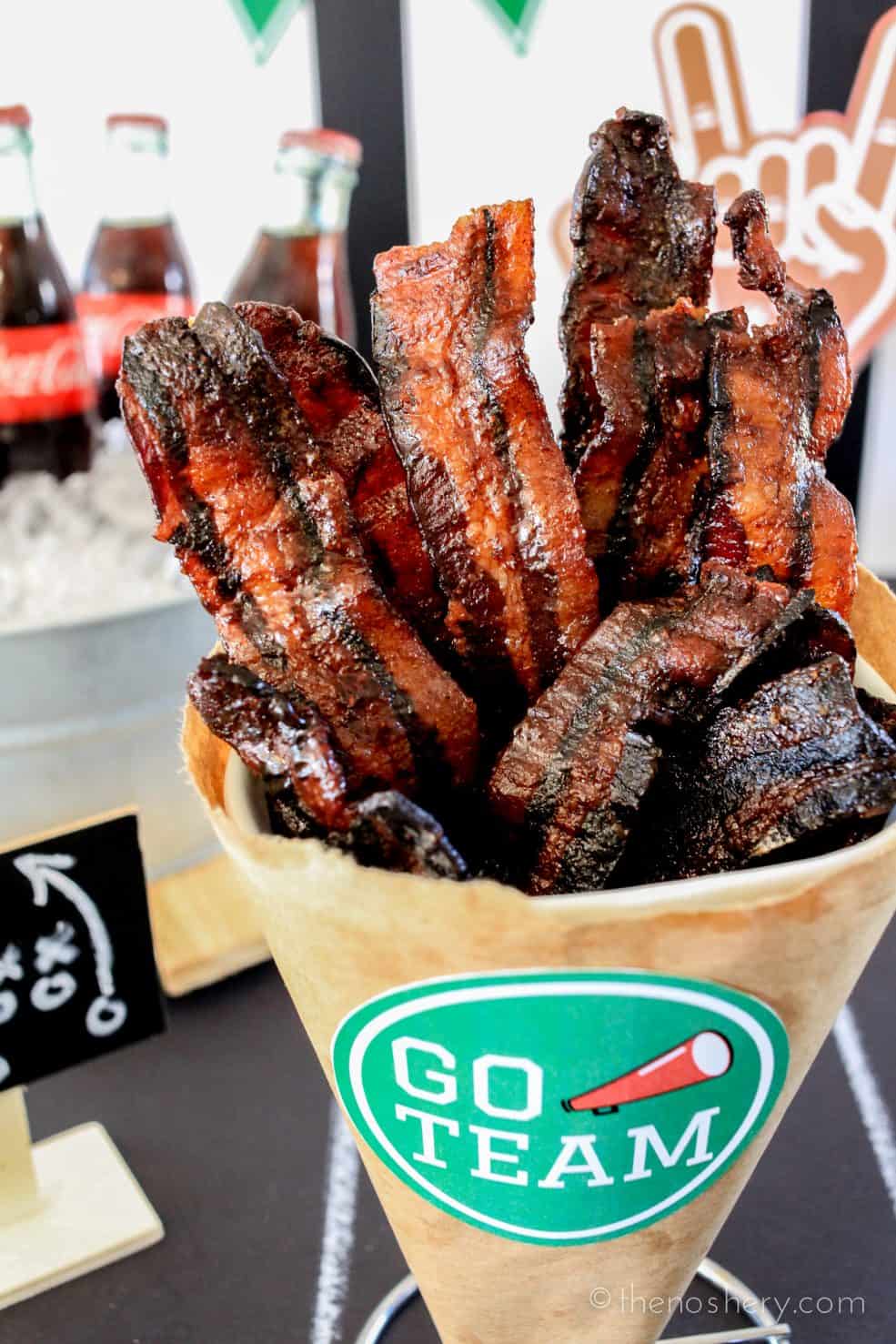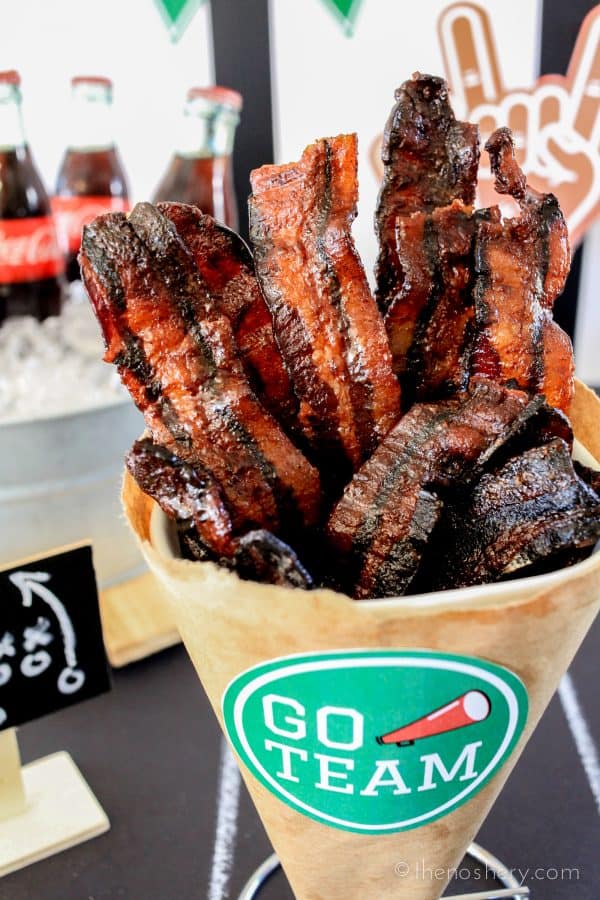 I got another round of yummy food for your "Home Bowl"! If you missed the first round, you need to check it out! I made amazingly flavorful Coca-Cola Beef and Pepper Sandwiches and Easy RITZ Mallomars. I love easy recipes that pack a punch. My philosophy, after all, is when it comes to entertaining be effortlessly fabulous. With that in mind let's talk about two more fantastic recipes!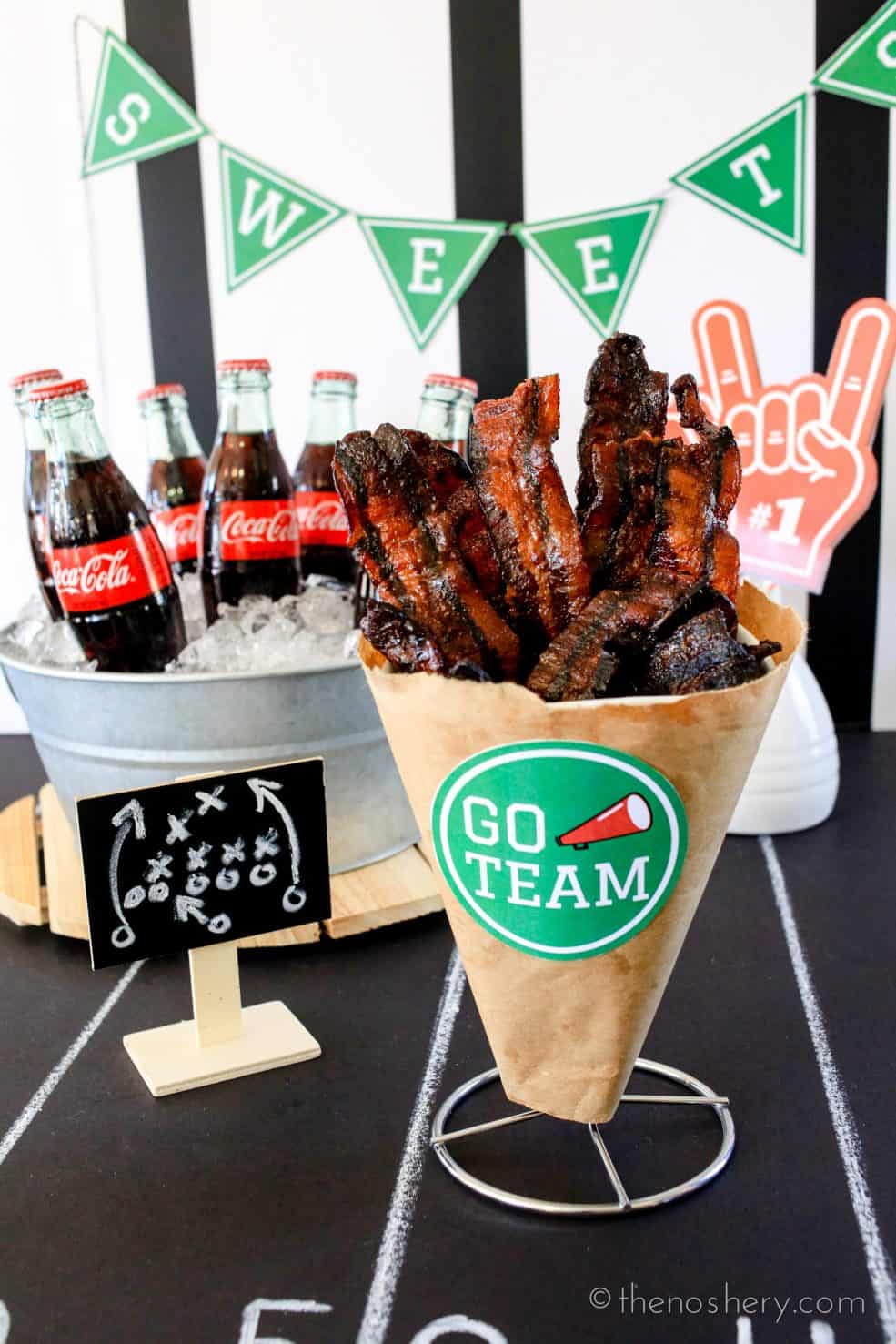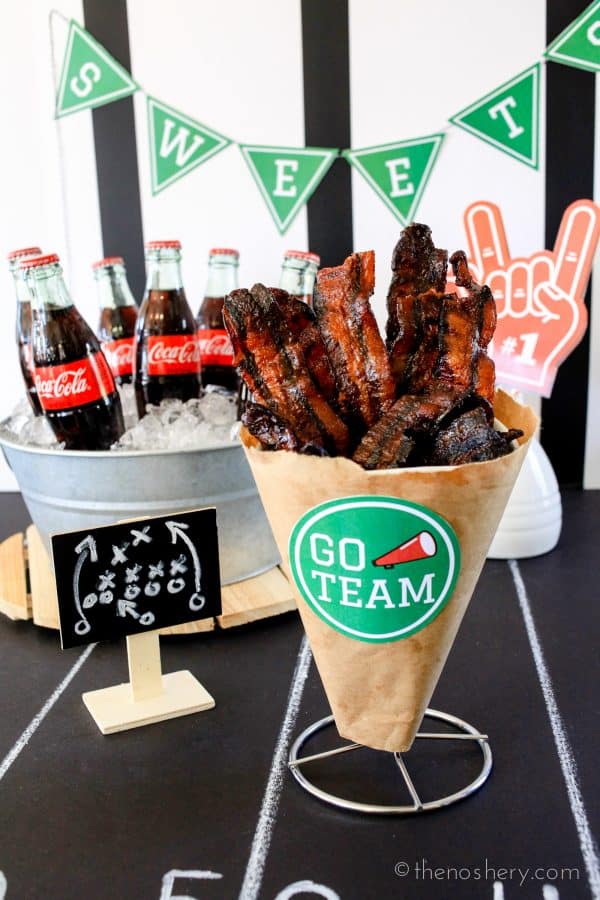 If you are looking for a real crowd pleaser, nothing hits the spot like bacon. I mean come on, no ever said no to bacon! As if bacon alone wasn't amazing enough I went and coated it in Coca-Cola syrup, brown sugar, chili powder, and cinnamon. You know what that makes? Bacon candy! You read that right "bacon candy"! Crispy, chewy, sweet and savory Coca-Cola Bacon Candy! Your can serve it in strips, shards on RITZ Crackers with cheese. You will be the official "Home Bowl" queen, and the bacon candy will be our scepter. Until you eat it.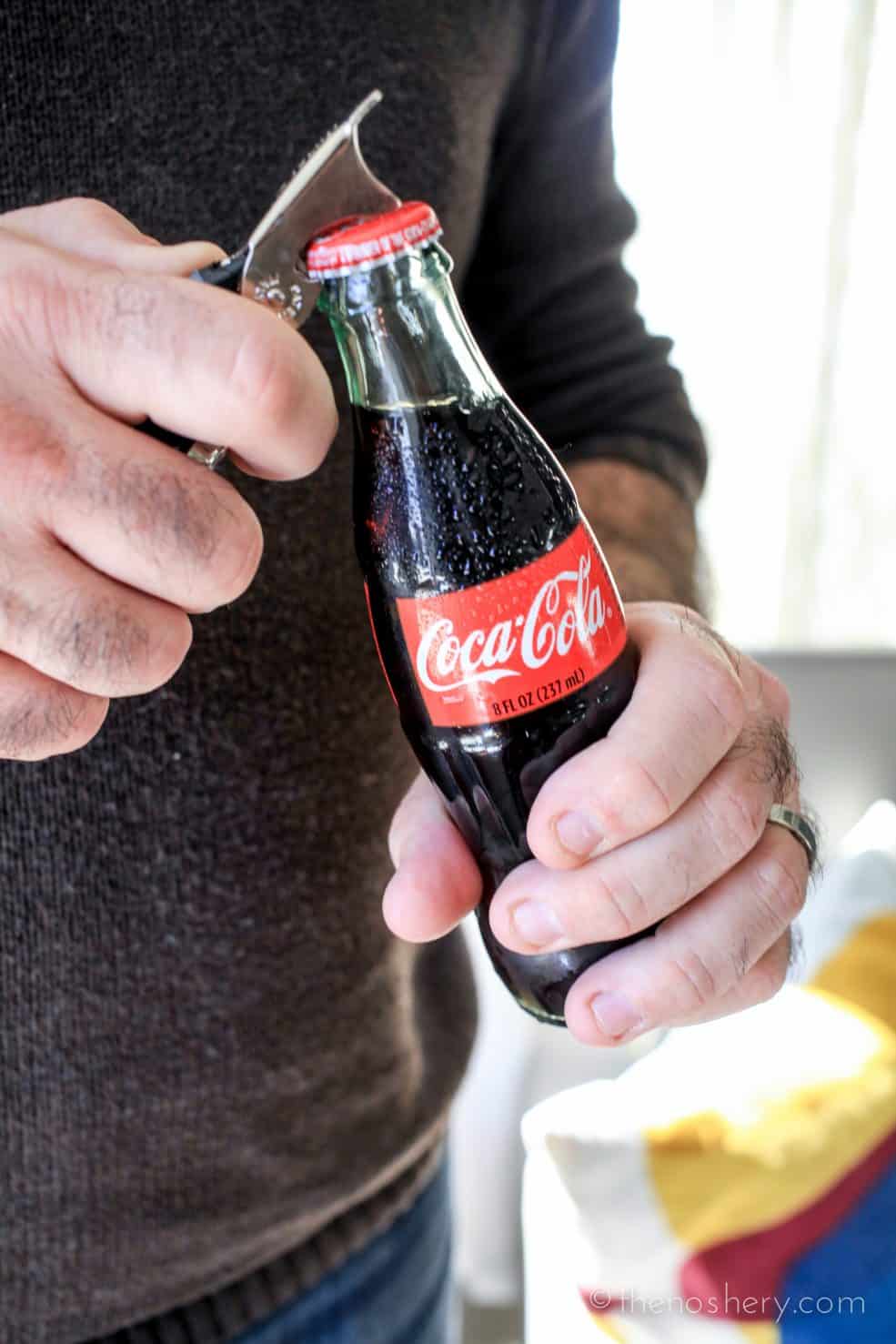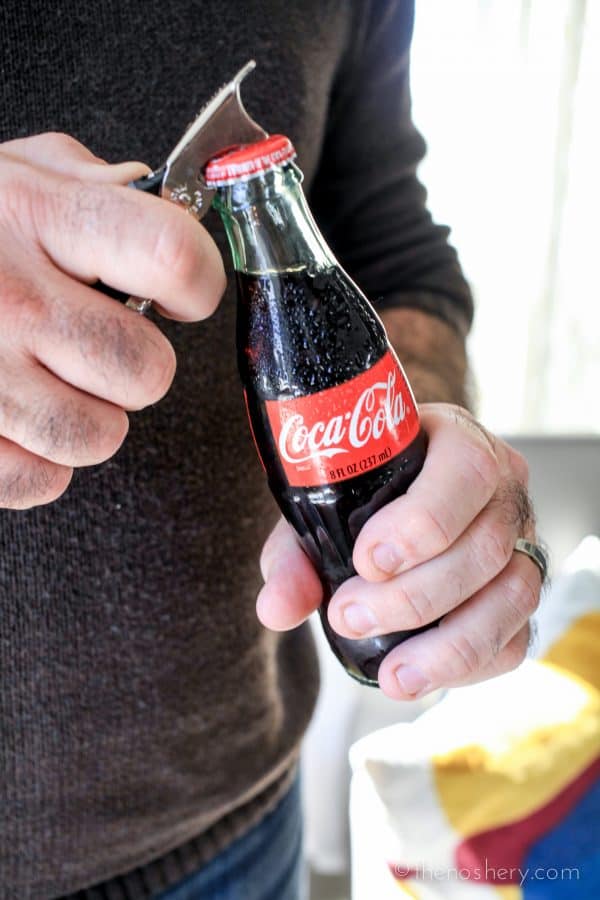 Ok, I covered the most addictive protein now let's discuss the most addictive cookie. If there is one cookie I can never say no to, it's OREO Cookies. Pour me a tall glass of milk and give me a handful of OREO Cookies and I am a happy lady. You know it's impossible to eat only one!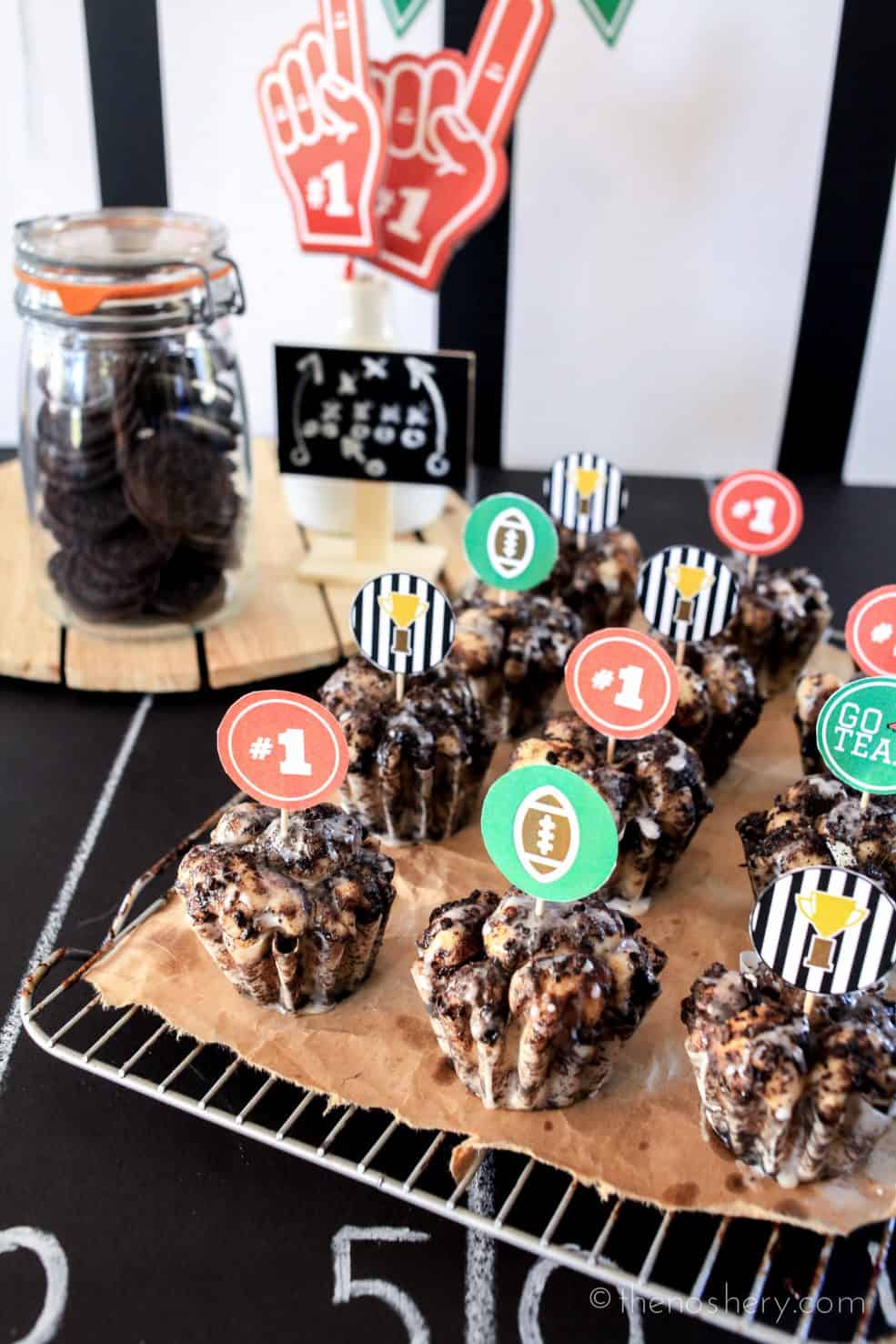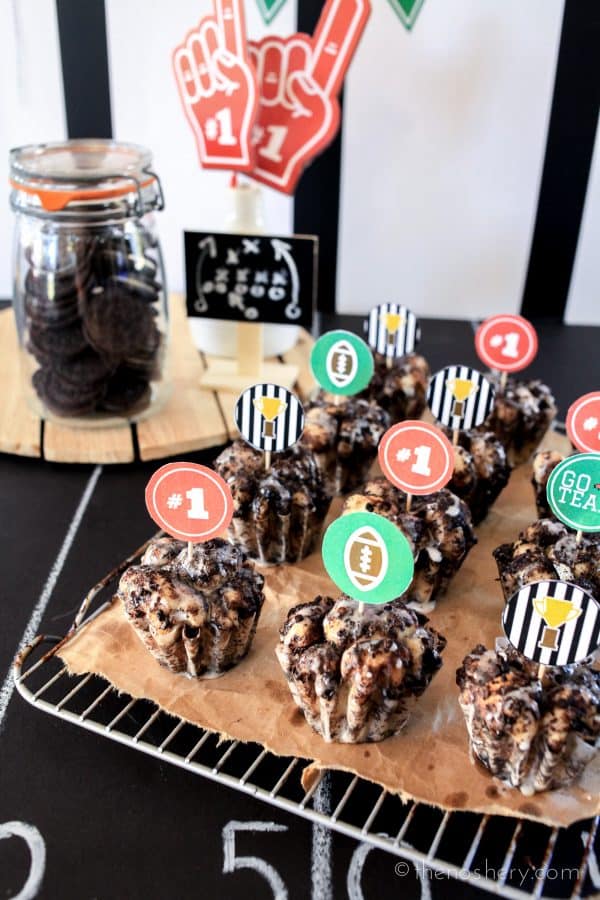 Every party should have a little sweet to follow the savory, and nothing is sweeter then OREO. As much as I love OREO Cookies I also love sweet bread. So, you know what I did? I put the two together!  To please the football crowd, I made individual OREO monkey breads. They are gooey, sticky, soft and packed full of OREO!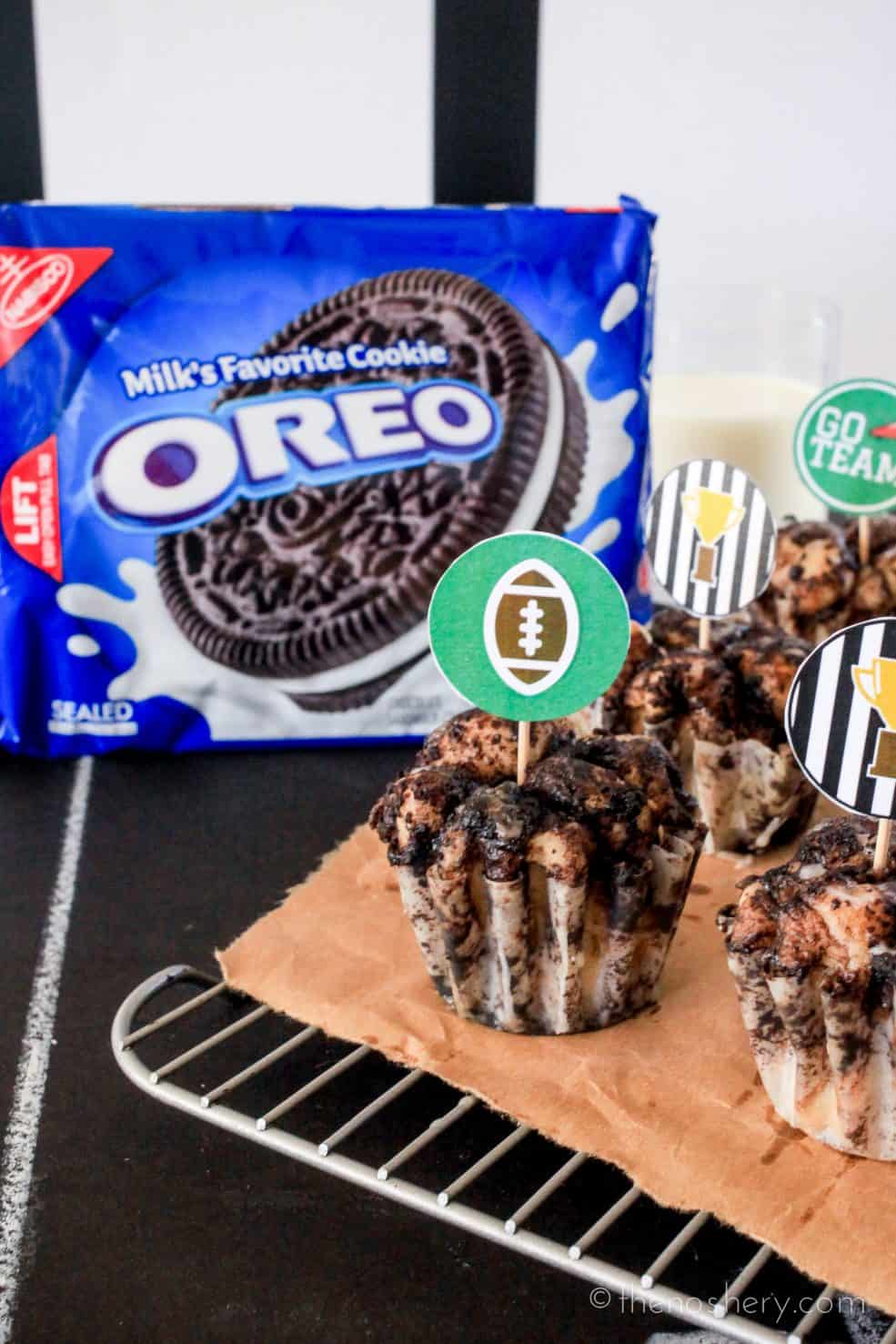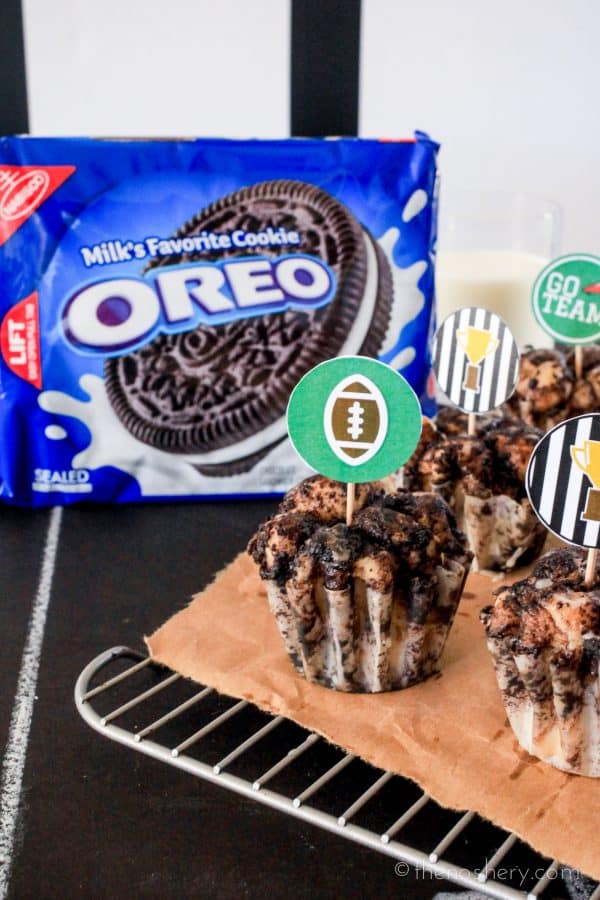 Coca-Cola and NABISCO have everything you need to score big with your guests on game day! And we aren't done yet with "Home Bowl" planning so make sure you stay tuned because next I am sharing entertaining ideas and free printables! Be on the lookout for help hosting a fun "Home Bowl" of your own.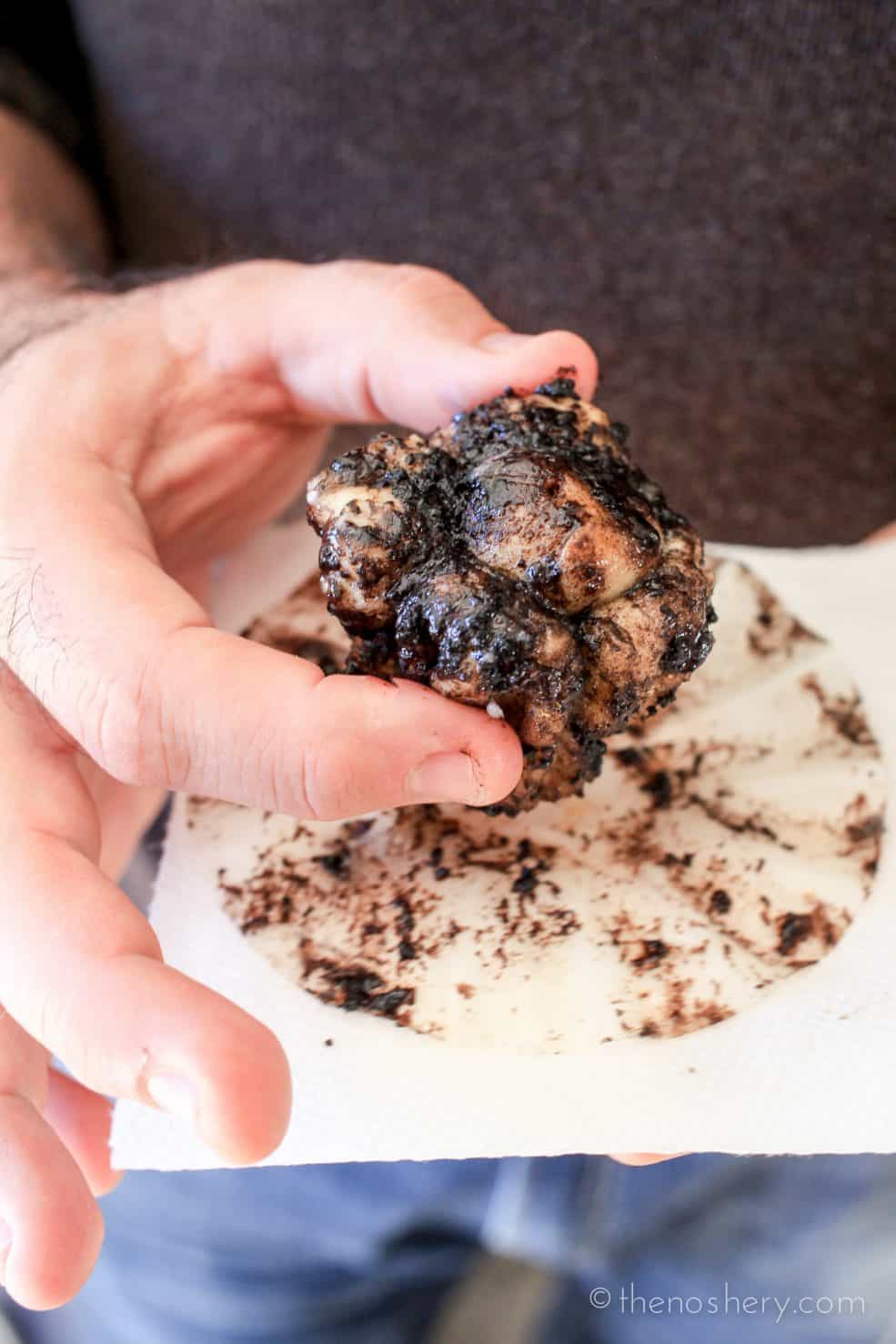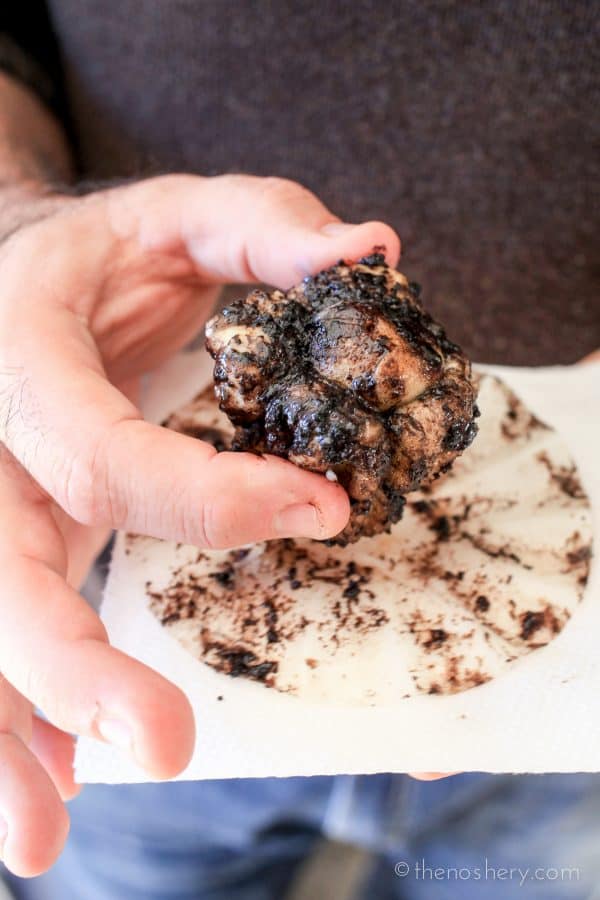 But wait! There is more! Enter for a chance to win a $400 value Coca-Cola and NABISCO Home Bowl prize pack!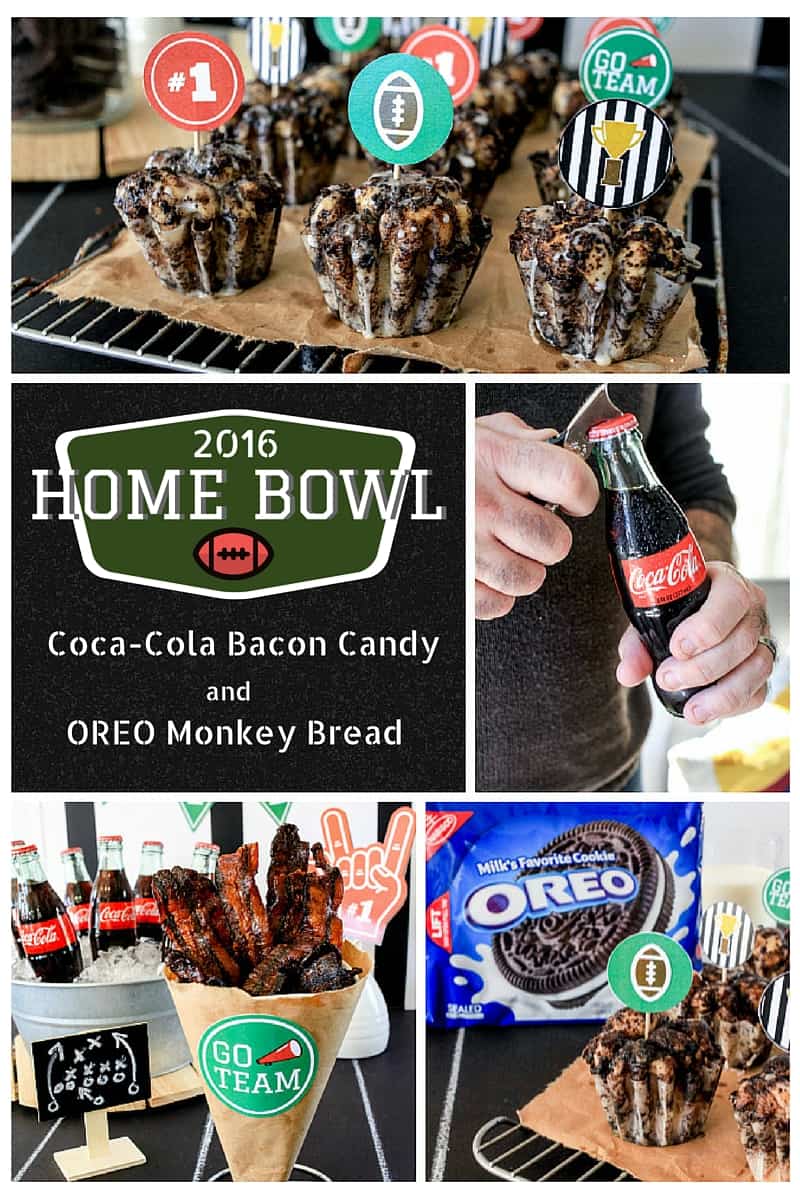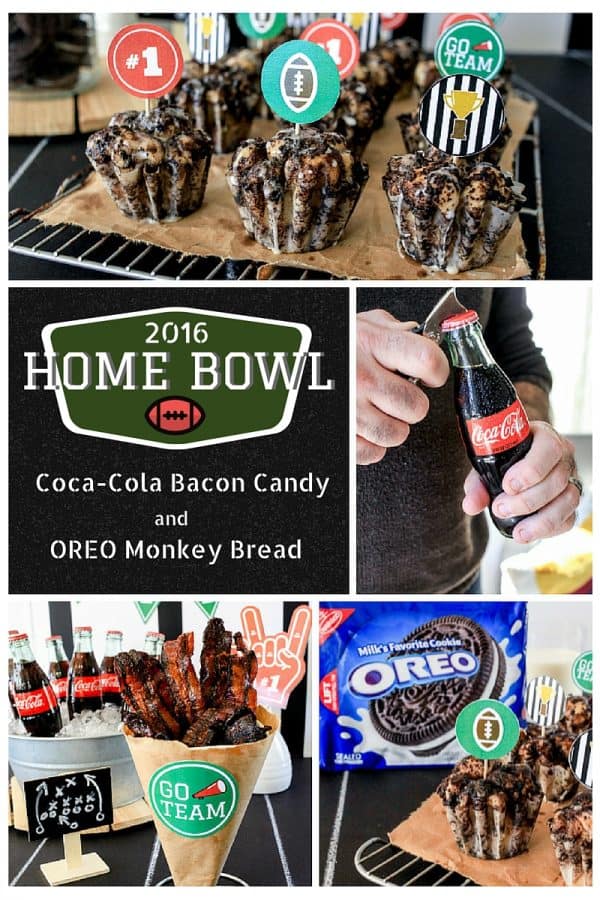 Prize!
Two winners will win one of two $400 value Coca-Cola & NABISCO "Home Bowl" prize packs
How to Enter!
Create a Pinterest board and name it "Coca-Cola & NABISCO #HomeBowlHeroContest"
Pin favorite game day tips and tricks to your board.Leave a link to your "Coca-Cola & NABISCO #HomeBowlHeroContest" board in the entry form below.
I will choose the best and most creative "Coca-Cola & NABISCO #HomeBowlHeroContest" Pinterest board.
Contest Entry Period 
January 4, 2016 to January 29, 2016
Winners will be chosen and contacted on or before February 1, 2016. Winners will have 24 hours to respond. If winner does not respond an alternate winner will be chosen.
Coca-Cola & NABISCO #HomeBowlHeroContest

Fine Print
This prize was provided by The Coca-Cola Company and Mondelez Global LLC. The Coca-Cola Company and Mondelez Global LLC are not a sponsor, administrator or connected in any other way with this promotion.
Entrants are not required to promote The Noshery or Coca-Cola or NABISCO brands for a chance to win, and, if they do, entrants need to use the #HomeBowlHeroContest hashtag or otherwise disclose that they are posting those photos as part of a Contest entry.

Coca-Cola Bacon Candy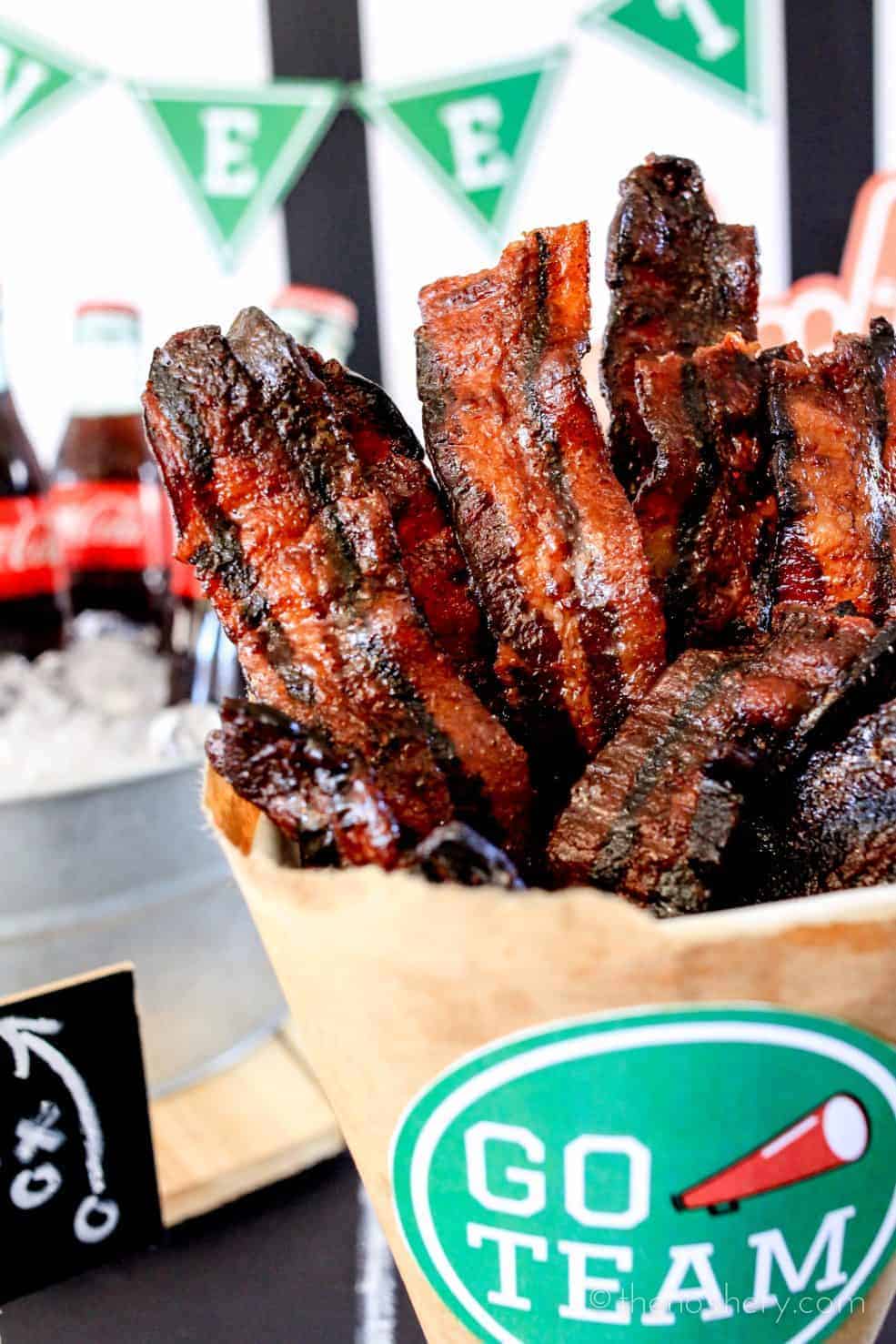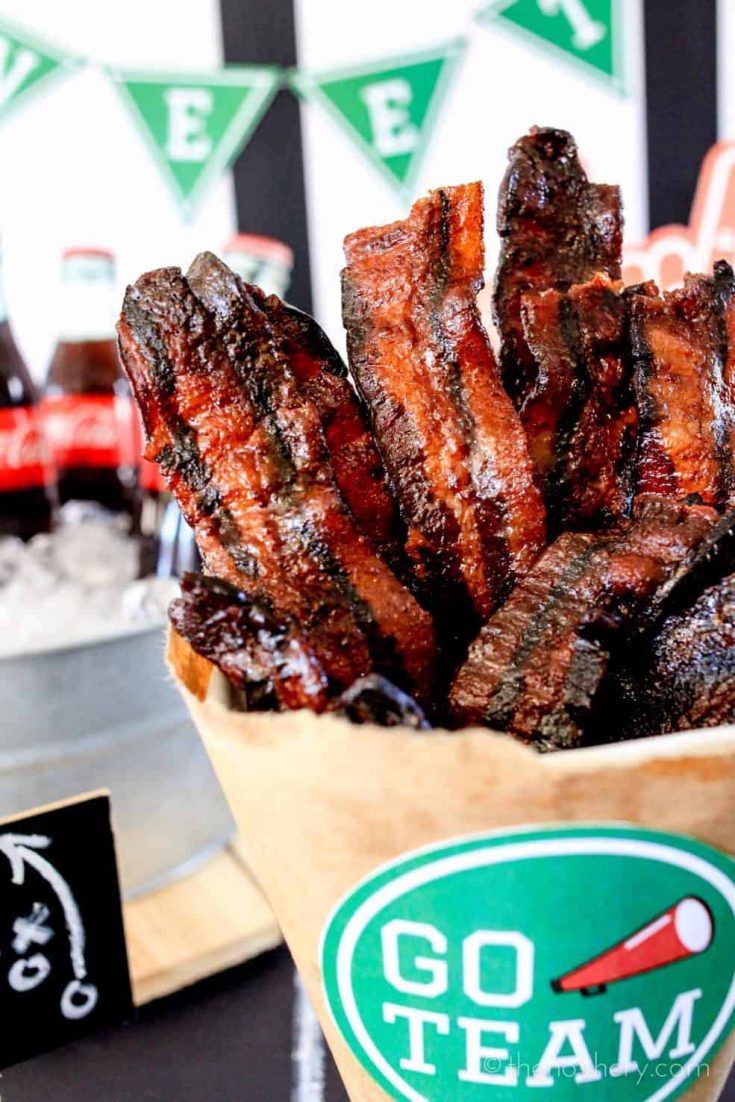 Ingredients
2 cups Coca-Cola
1 lb thick cut bacon
1/4 cup brown sugar
2 teaspoons Coca-Cola
1/2 teaspoon chili powder or chipotle powder
1 teaspoon cinnamon
Instructions
Pour Coca-Cola into a sauce pot and bring to a boil. Continue to boil until reduced to about 2 tablespoons of syrup. Set aside to cool.
Heat oven to 350 degrees. Line a baking sheet with aluminum foil and top with a wire rack.
Add brown sugar, chili powder, cinnamon and 2 teaspoons of Coca-Cola to the Coca-Cola syrup. Mix until well combined. Lay bacon on paper towels and pat dry. In a large bowl combine bacon and Coca-Cola mixture. Toss bacon until evenly coated. Place the bacon in a single layer on the wire rack.
Bake in the oven for 20 minutes. Check bacon, if the pieces on the edge are toasting before the one in the center switch them out. Rotate the pan and bake another 10 - 15 minutes. It will look dark but not burnt.
Remove from the oven and let cool for 5 minutes. Pull the bacon off the rack to help prevent it from sticking. Let cool completely. They will firm as they cool.
Serve whole or break into pieces.
Yield: 12
OREO Monkey Bread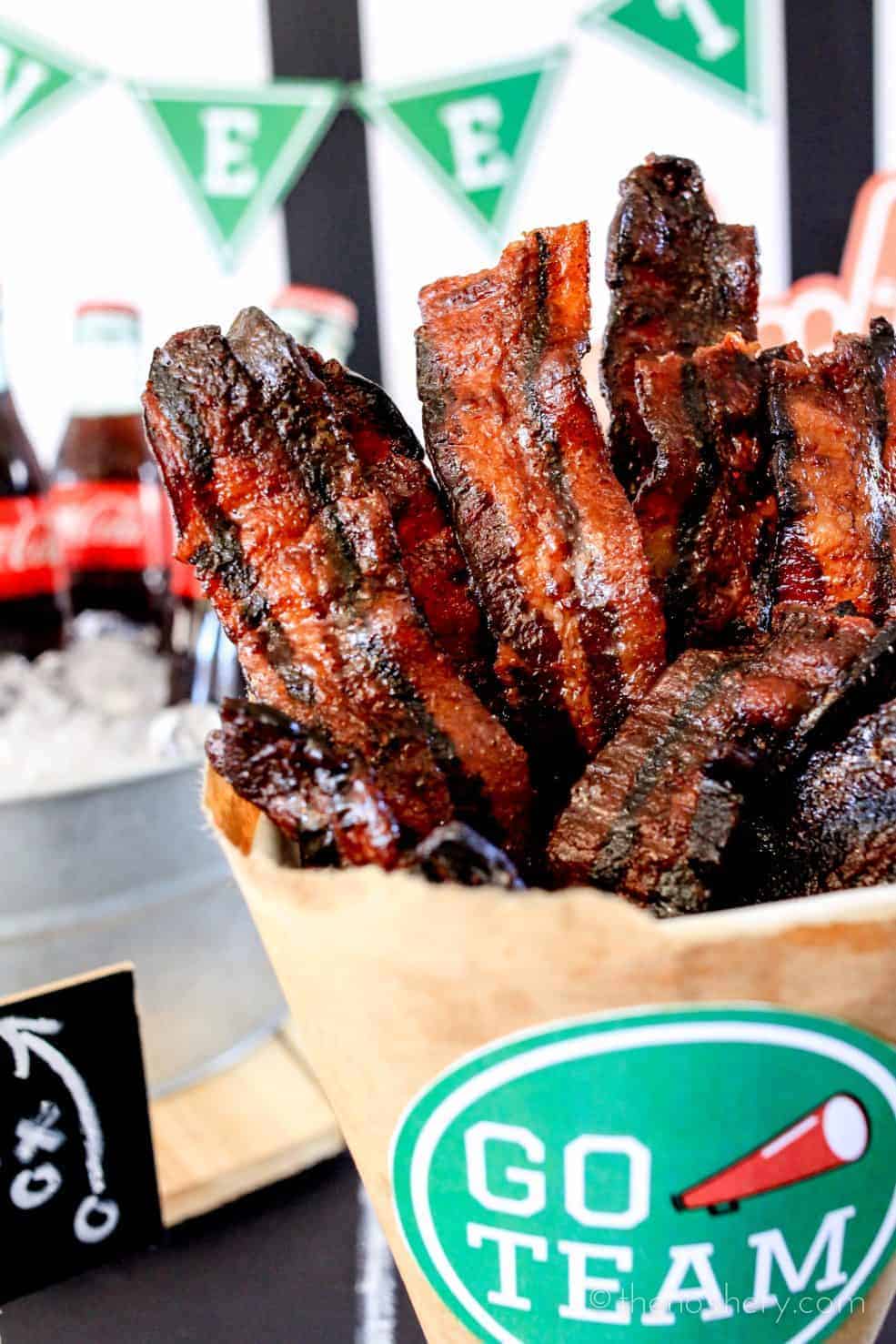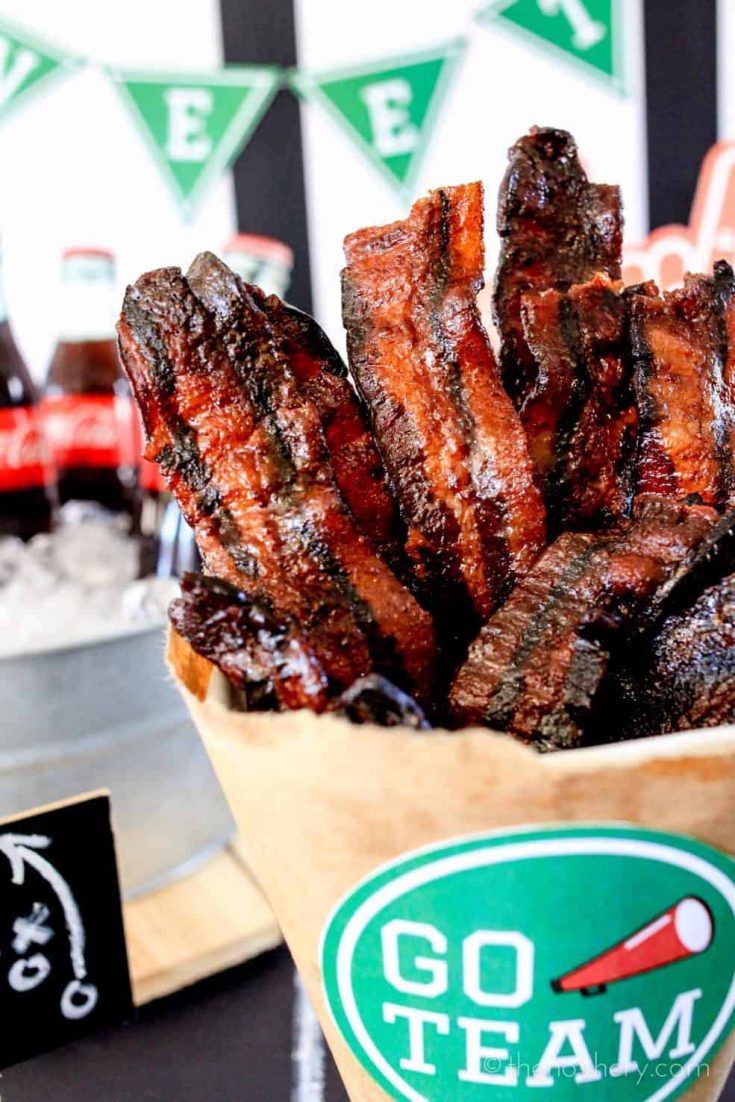 Ingredients
12 balls of frozen dinner roll dough
1 1.3 lb package (Family Size) OREO Cookies
1 tablespoon milk
1 tablespoon heavy cream
1 1/2 cups powder sugar
3 - 4 tablespoons milk
Instructions
Line a sheet pan with parchment paper. Cut each ball of frozen dough into 8 pieces. Roll each piece and place on sheet pan. Place sheet pan in the freezer. Place cupcake liners in the mold of a cupcake pan, set aside.
Put one row of OREO Cookies into a food processor, run processor until the cookies are a fine crumb. Scrape the cream from the remaining two rows of OREO Cookies into the food processor. Process until well combined. Pour OREO mixture into a bowl, add milk and heavy cream. Mix until well combined and creamy.
Add dough balls to the OREO mixture and toss until well coated. Place 8 dough balls into each mold. Loosely cover with plastic wrap and set in a warm place to rise for 2 - 4 hours or until doubled in size.
Heat oven to 350 degrees. Bake for 20 minutes, until lightly brown and bubbly. Set aside to cool.
In a large bowl combine powder sugar and milk, whisk until smooth. Drizzle glaze over monkey bread and sprinkle with crushed OREO Cookies.