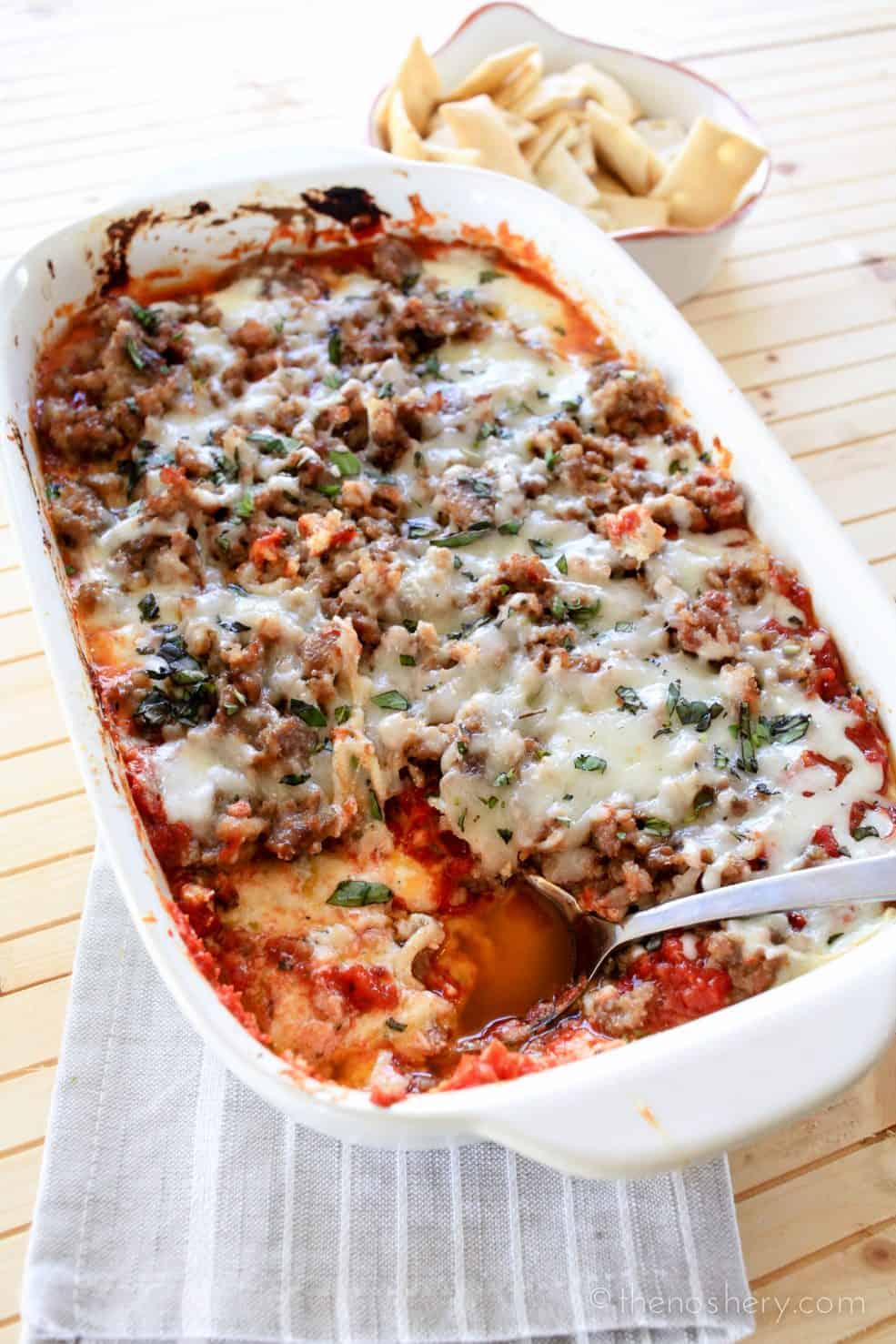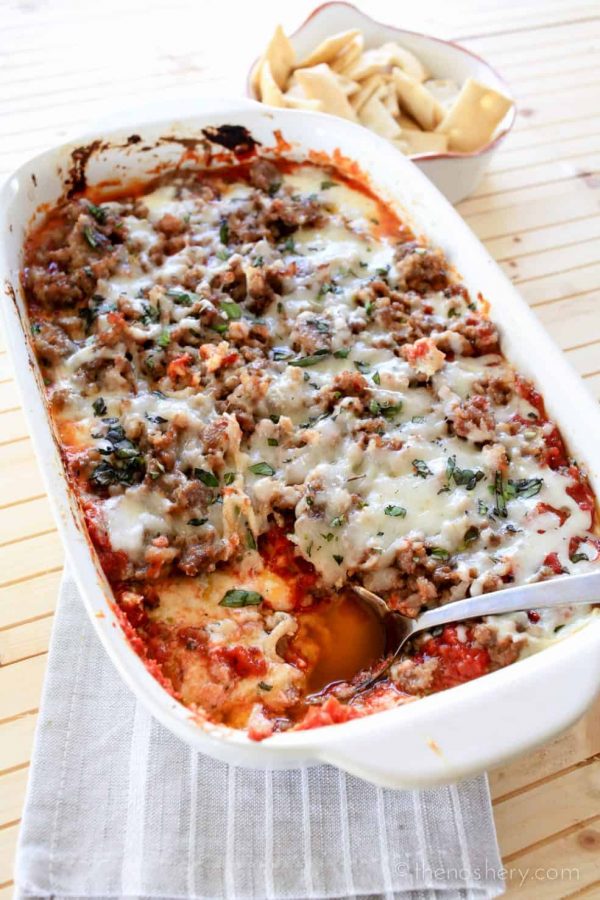 I love hot dips! Especially hot cheesy dips! And since the Super Bowl is around the corner I have dip on the brain. Not that I am a dip head. I just really like dip. I figured it's the perfect occassion to make lasagna dip. The definition of a hot cheesy dip.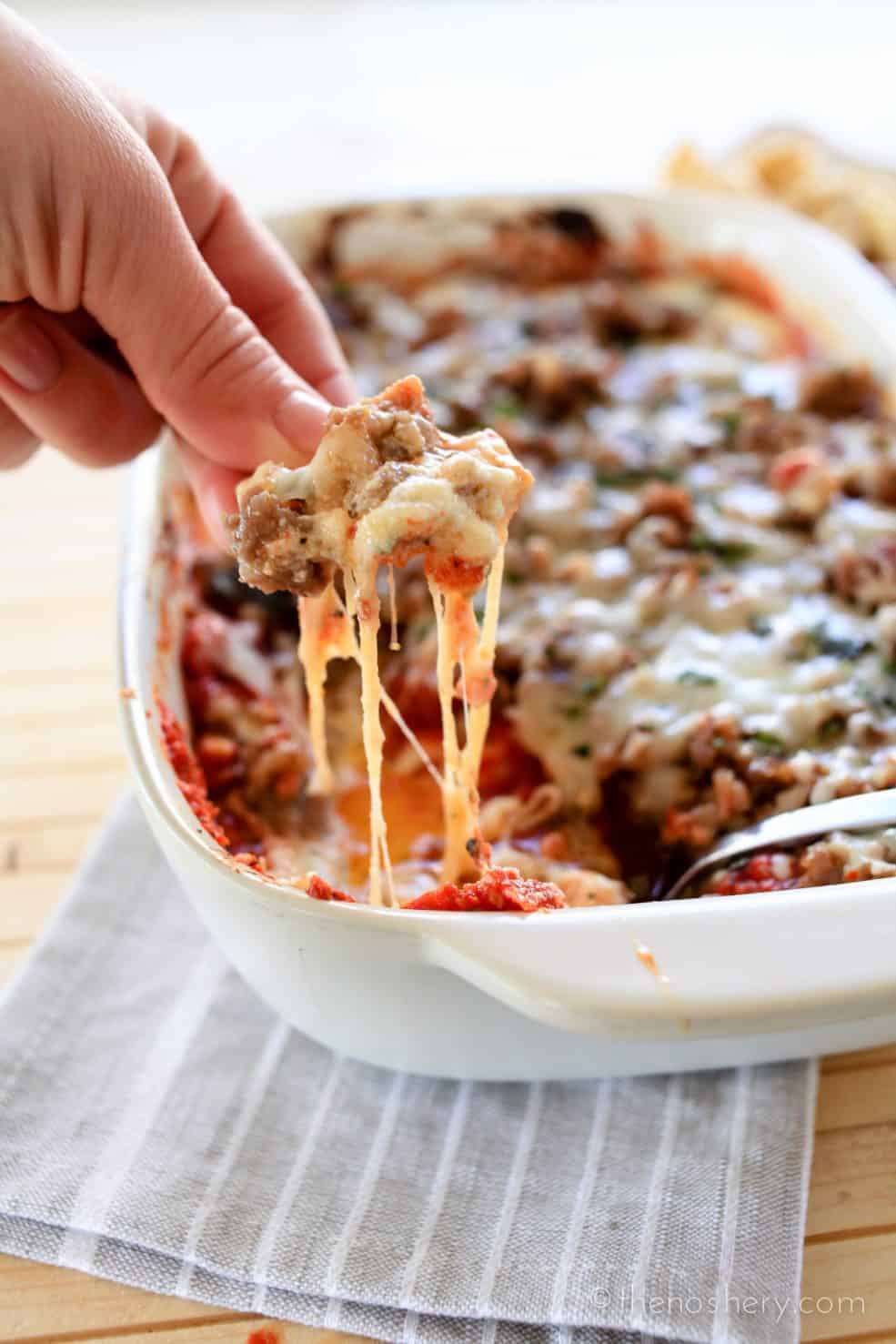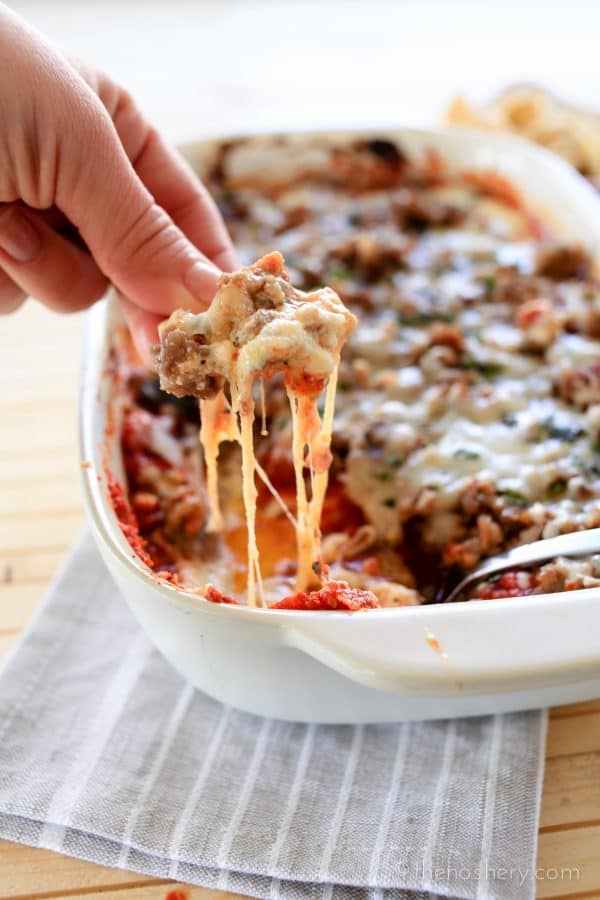 Let me take a moment to empazise how easy it is to make this dip. It's mix, layer and bake. Incredibly easy and so stinking good! It's one of those dips you find yourself hovering over.
If for some unexplainable reason you find yourself with leftovers you can reheat the dip and serve it over your favorite pasta. Ta-da! Dinner is ready! The likelyhood of that happening is slim but I thought I would toss it out there.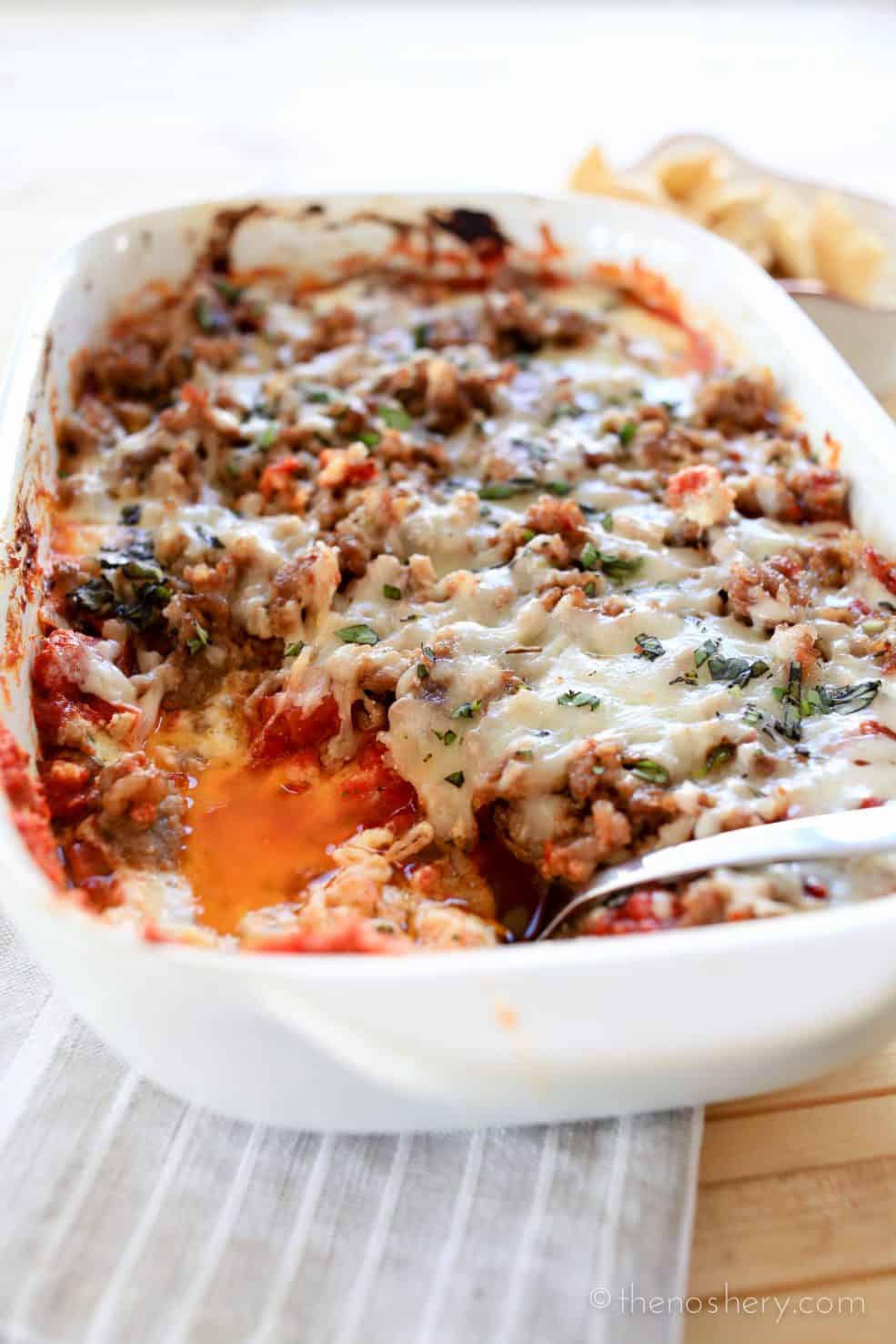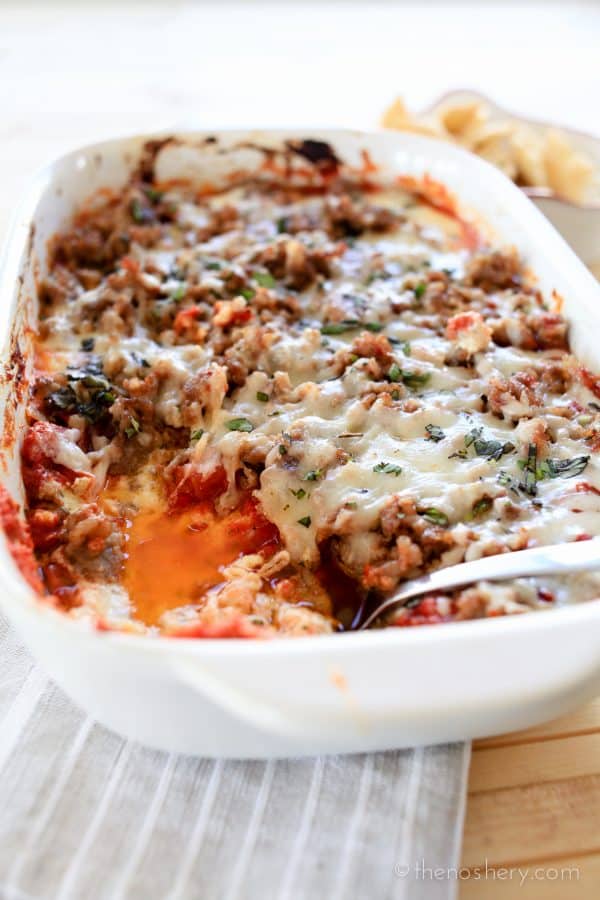 Hot, cheesy and saucy! How can it get better?! What do you have planned for the big game? Are you rooting for anyone?

Baked Lasagna Dip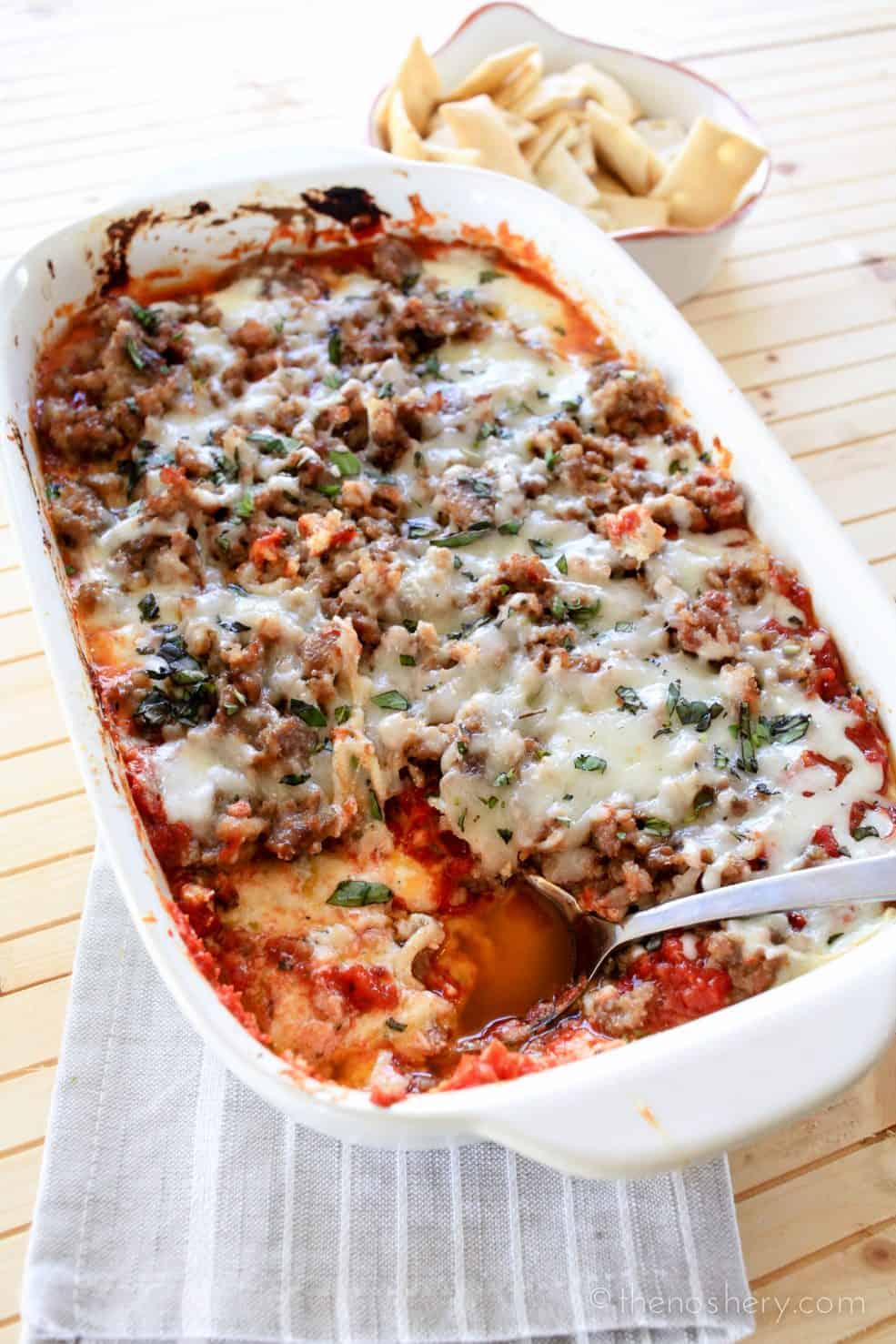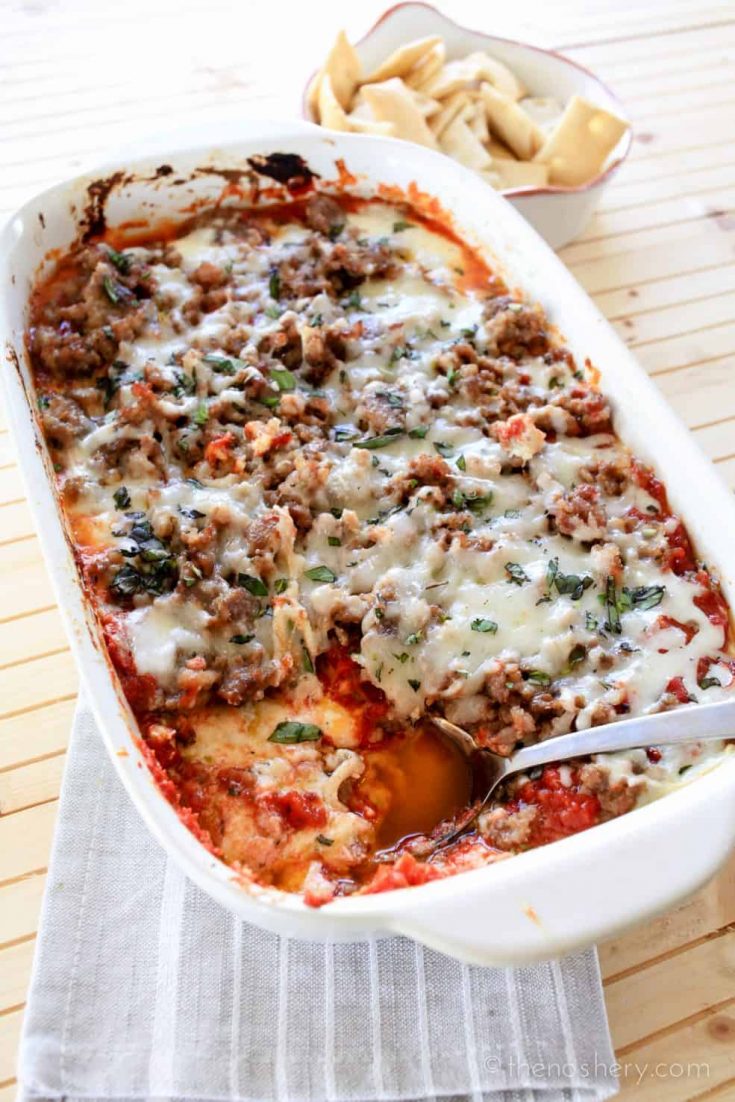 Ingredients
1 lb mild Italian sausage, cooked
1 cup tomato paste
1 15 oz can fire roasted diced tomatoes
2 tablespoon Italian seasoning
2 cloves garlic, minced
2 cups whole ricotta
2 cups shredded mozzarella
1/3 cup shredded parmesan
Instructions
In a bowl combine tomato paste, diced tomato, 1 tablespoon Italian seasoning and garlic. Mix until well combined, set aside. In another bowl combine ricotta, 1 cup mozzarella and parmesan.
Heat oven to 350 degrees. In a small casserole dish layer 1/3 of the sauce, ricotta mixture, sausage and shredded mozzarella. Continue to layer finishing with shredded mozzarella.
Bake for 25 minutes or until melted and bubbling. Serve hot with crostinis.