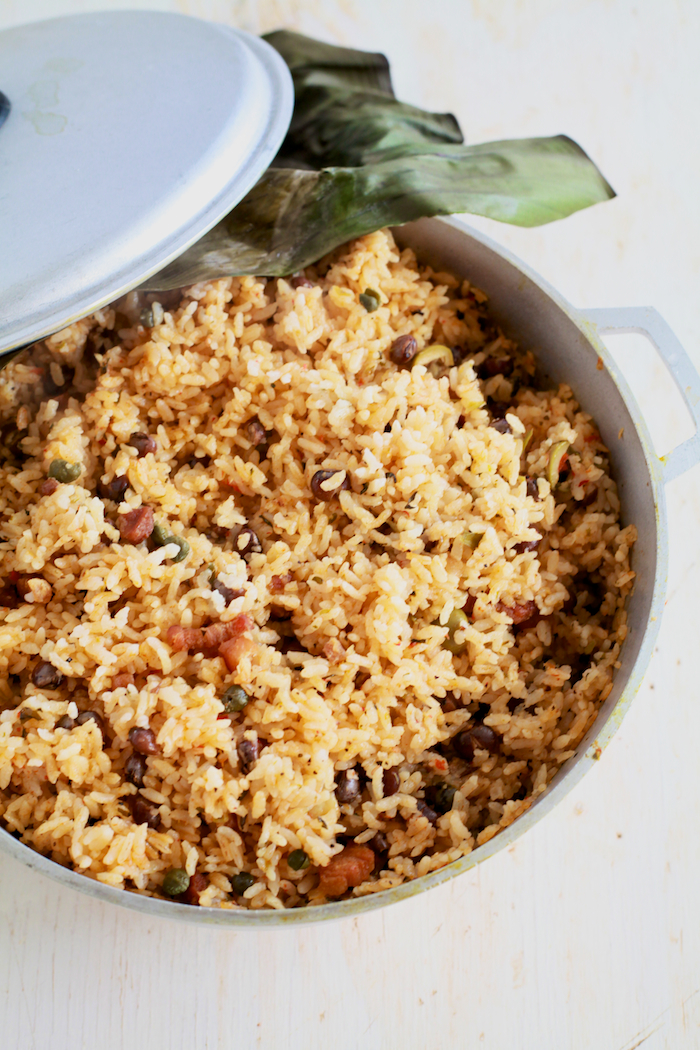 Yesterday I had this incredible urge for rice, but not just any rice, I wanted the rice that brings back memories of my childhood, the one that makes me reminisce about holidays and family gatherings back home in Puerto Rico.  This particular rice is a staple of any festive gathering, especially Christmas.   It is typically served hand-in-hand with pernil or pasteles.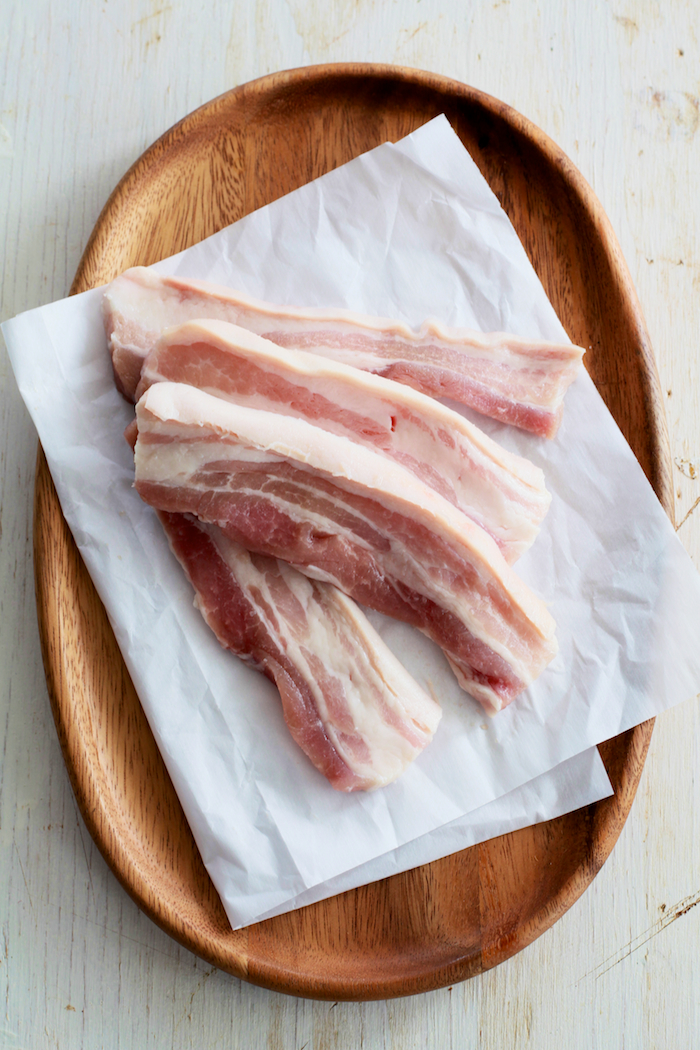 If there is anything we Puerto Ricans know it's rice.  Growing up I think I ate it with almost every meal.  It wasn't always the same rice, sometimes it was white, yellow or orange.  Sometimes it had chicken, beef, pork or sausage.  Sometimes it had beans over it and an over-medium egg with some fried sweet plantains on the side.  Mmmmmm, I am makeing myself hungry again.  In PR there are countless ways to make rice but this is my favorite hands down.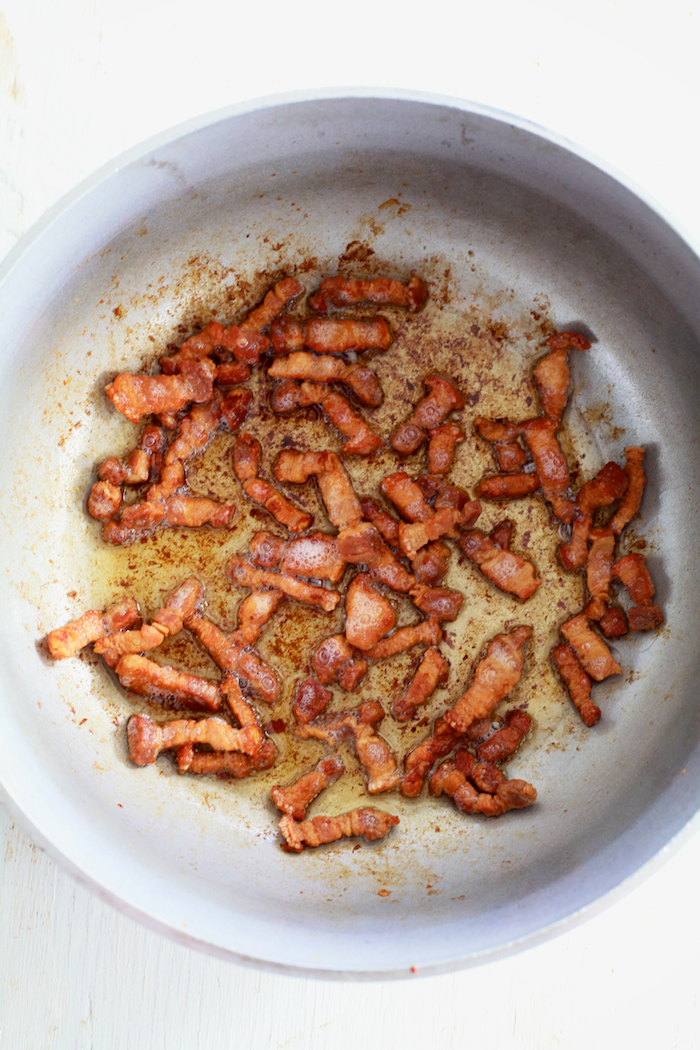 Hubby was very excited that I was making it.  Although, I was about to beat him with my wooden spoon because he kept stealing the bacon that I was using to make the rice.  Then he would complain that he was hungry.  Like it is my job to feed him or something.

Punk!  I eventually had to banish him from the kitchen. I told Buster to keep guard but, that was useless.  He was focus on the possibility of me dropping some bacon on the floor.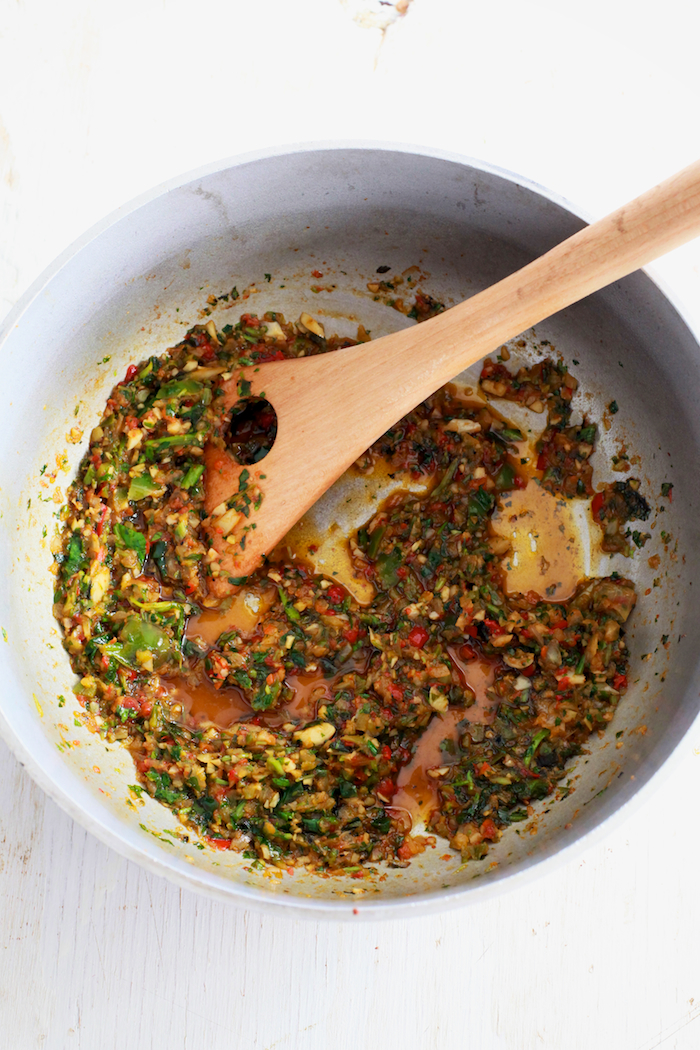 Regardless, the rice turned out fan-freaking-tastic!  I had myself a plate and went back for seconds and I rarely go back for seconds.  Obed I think went back for thirds and picked most of the meat out of it.  He denys it, but he had a whole lot more bacon on his plate then I did.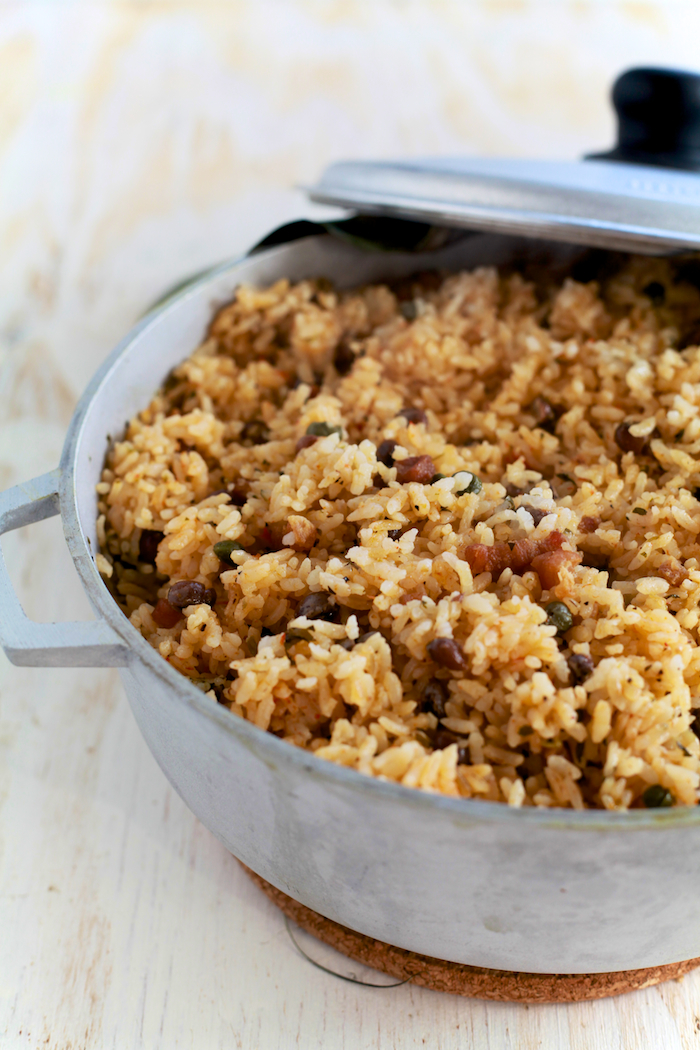 The rice comes out very tender and full of flavor and I love the pigeon peas because they kind of pop in your mouth.  This is really great and believe it or not it makes great leftovers.  It doesn't get hard and brittle like most left over rice. It stays soft and re-heats very well.  Make a big pot because your going to want more later.  I promise.

Arroz con Gandules (Rice and Pigeon Peas)
Ingredients
4 cups long grain rice, rinsed
4 strips pork belly or uncured thick cut bacon
4 tbs Sofrito
1 15 oz can Gandules (Pigeon Peas), drained
½ cup tomato sauce
1 tablespoon capers
8 Spanish olives, halved
salt and pepper
1 banana leaf (optional)*
Instructions
Heat a large pot or caldero on medium heat, slowly cook the pork belly until crispy, remove bacon from pot and set aside leaving the drippings.
Add sofrito to the drippings, cook about 3-5 minutes. Add rice to the pot to toast the rice, about 5 minutes. Stirring occasionally. Add tomato sauce, capers, olive and pigeon peas. Gently stir until well combined.
Add enough water to cover the rice by ½ inch. Bring it to a boil on high until water begins to evaporate, place banana leaf or foil over the rice, cover and simmer on low for 35 minutes.
Add crispy bacon and fluff with a fork. Serve
Notes
*It is important not to stir rice more then once otherwise it will come out very sticky.

*The banana leaf it optional, it give the rice a nice flavor. I purchase my banana leaves at my local Asian market.