Life has gotten a little crazy recently because we decided to buy a house in Chattanooga, TN. We always knew that DFW wasn't part of our long term plan which is one of the reasons we decided to live in an RV for the last four years. We've had our eyes on Chattanooga for a long time and life circumstances finally lined up for us to set some roots in Chattanooga.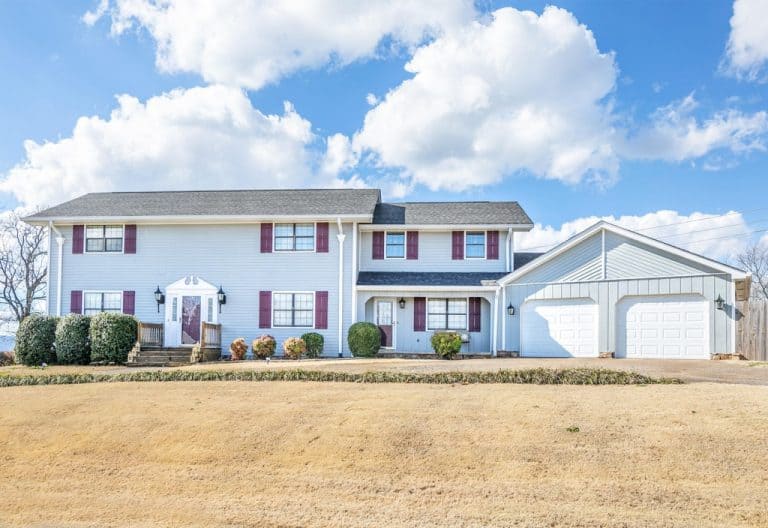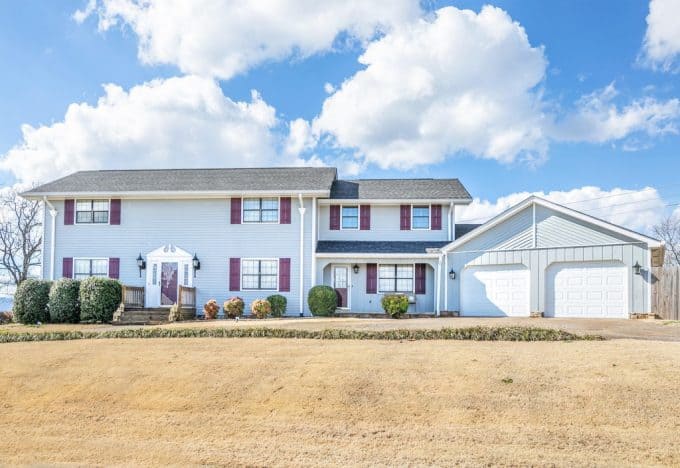 The house was built in 1978 and much of the house is still in 1978 so we have a lot of work to do. I'll be sharing the process of updating and decorating our new to us home. But if you want to see more behind the scenes follow my stories on Instagram where I update almost daily what we are working on.
We got a lot of work to do because not only does the house need updating but remember we moved out of an RV so we have no furniture. We decided to first focus on the living room or what we first referred to as the man cave. Due to the fact that it was basically a dark cave.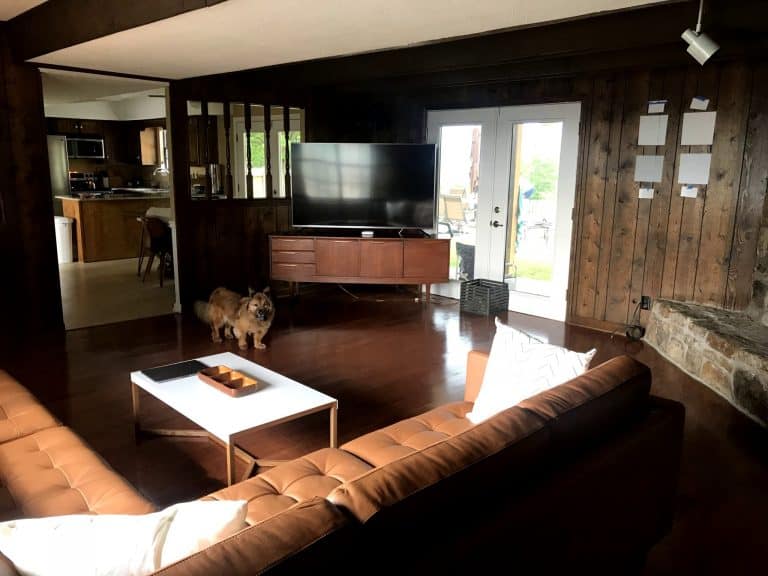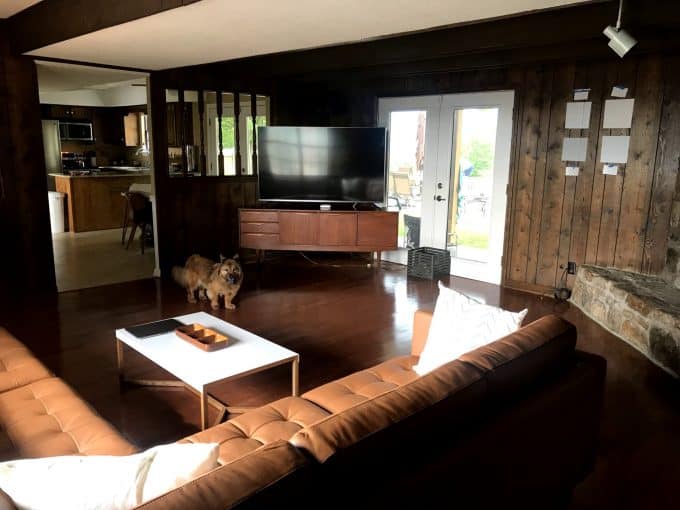 The living room sported dark wood paneling, spindle pass-thru opening, and large faux wood beams. The fireplace also had a lovely large set-in brass screen and a bit of soot.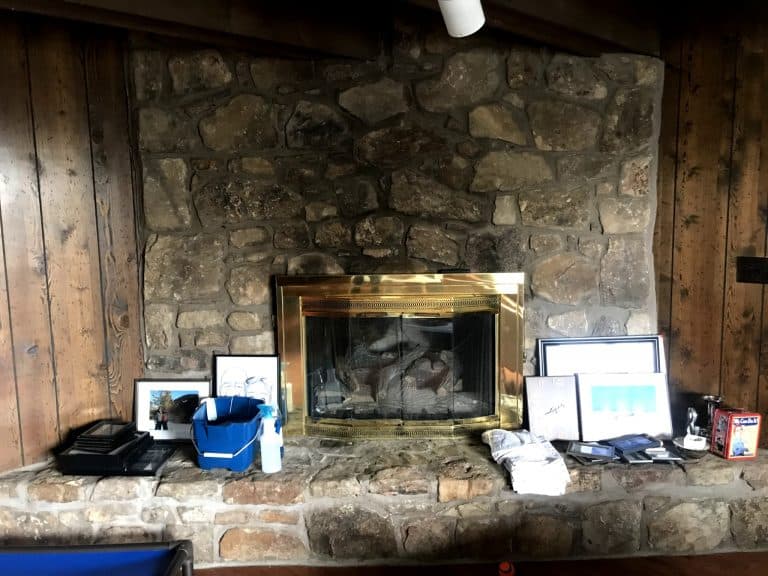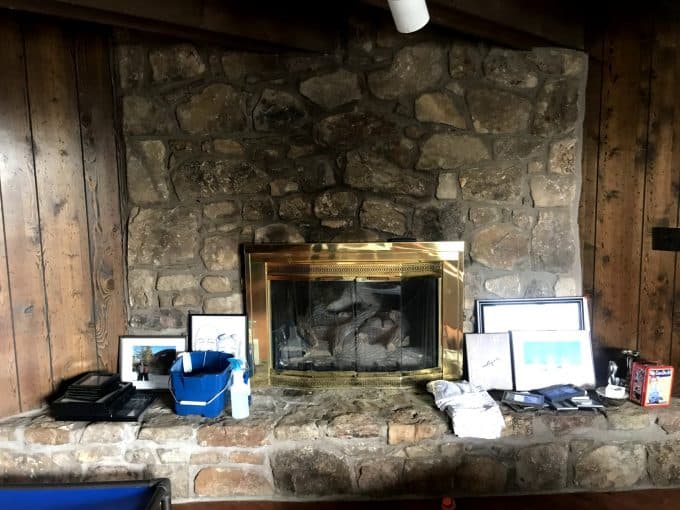 The first thing we did was paint the dark wood paneling. I opted for a color called White Lie from Behr in a matte finish. I love this color because depending on the light it switches between white and a pale grey. This immediately brightened the room and made it feel larger.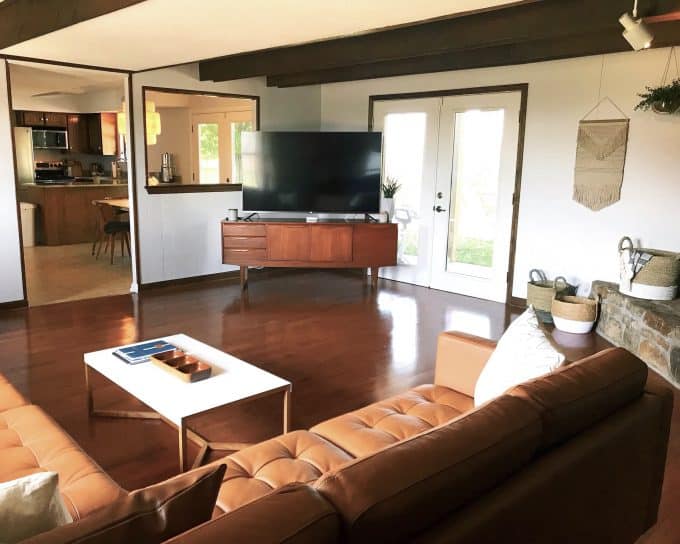 I'm aiming for a look that is mid-century and a little boho. Let's do a tour of what we have done so far in our seating area.
We found this LANDSKRONA sectional at IKEA and fell in love with it. It's the perfect color golden brown, comfortable, and leather which is great in a home with three dogs.
The mid-century cabinet in the back was in storage for the last four years. I almost sold it but, I am glad I held on to a few of my furniture pieces.
The light fixtures were originally gold with beveled glass shades straight out of the late 70s. I swapped them out for some more modern glass and faux wood fixtures that I found on Amazon.
The throw pillows I also found on Amazon. They are from a shop called Woven Nook and I love them! Mind you Woven Nook sells only the throw pillow cover so you have to buy pillow inserts.
I found the coffee table on Wayfair. Funny thing is when I ordered it I didn't read the descriptions. From the picture, I thought it was a faux marble top and gold legs. Turned out to be a white metal top and wood legs. Thankfully I liked it more.
I will be on the hunt for an area rug and a plant to put in that back corner.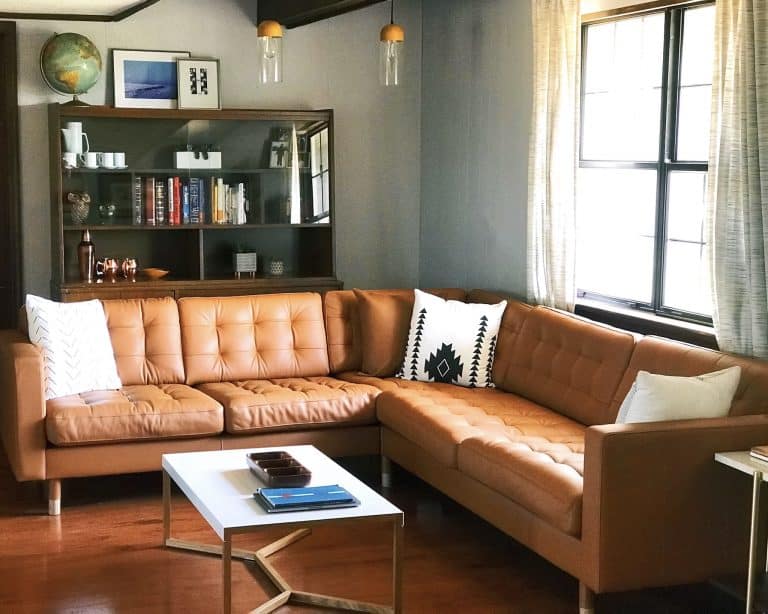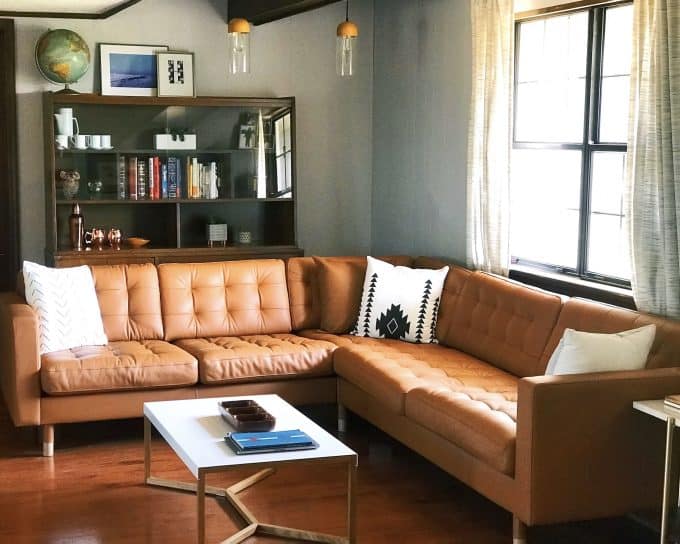 In time we plan to remove the partial wall and the two walls to the left. There is a formal dining behind those walls that will get more use if we open it up. We will also be removing the faux beams and putting in new flooring. Although I love the idea of beams they are too big for the space and make it small.
[show_shopthepost_widget id="3601792″]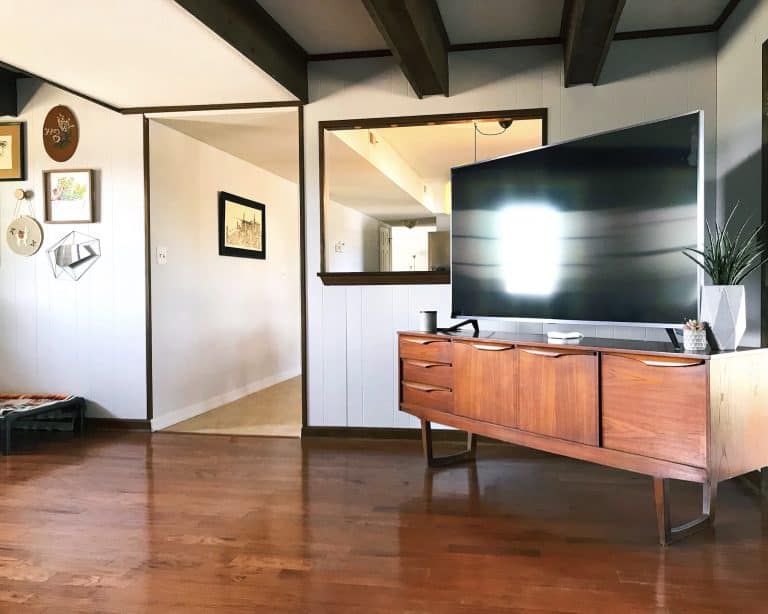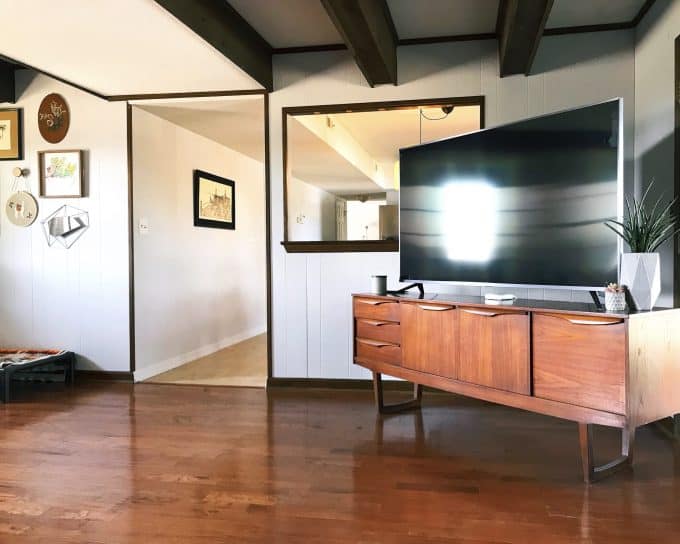 Until the wall comes down I decided to put up a little gallery wall. I combined pieces that I found while thrifting with items I found scavenging At Home.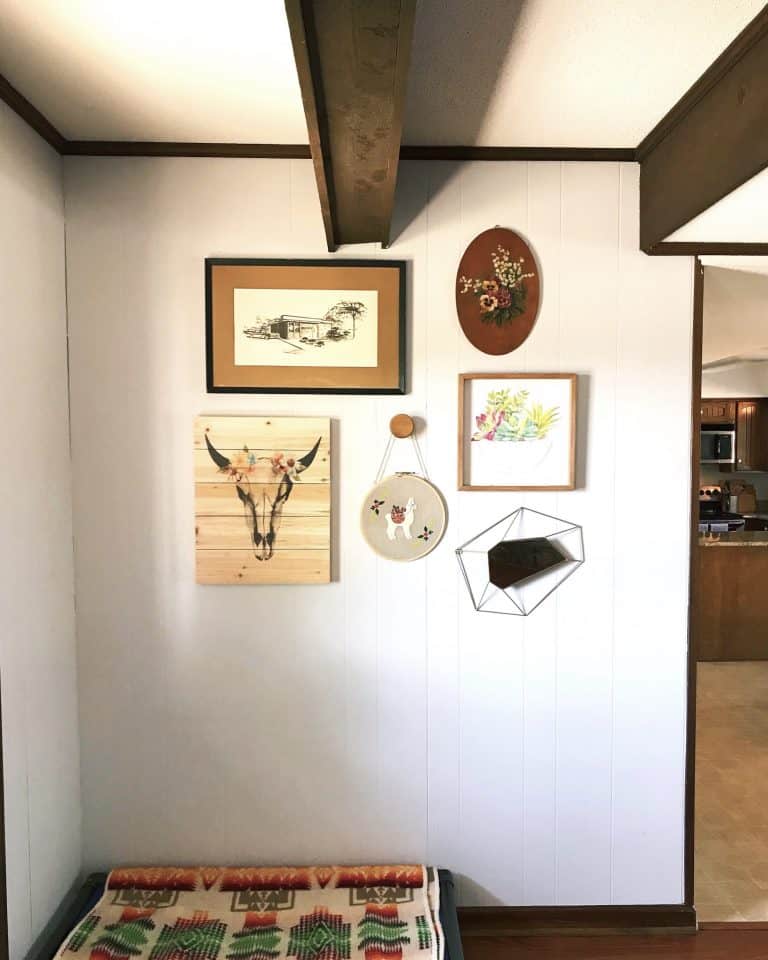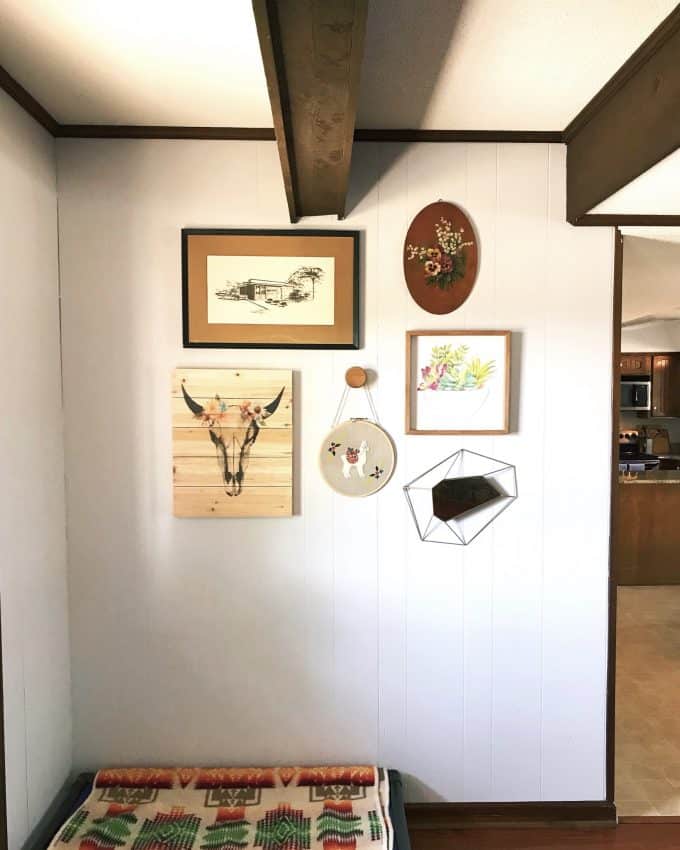 The fireplace has come a long way. First I scrubbed off all the soot and removed the giant brass screen. I added a few baskets from Homegoods to hold blankets and Hank's toys. I even got some real living plants. Check back later to see if they are still alive. These are my first plants.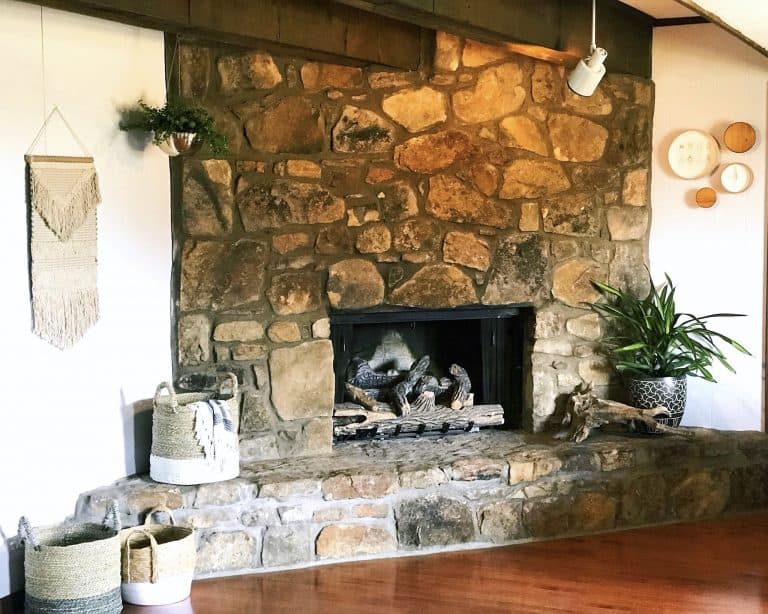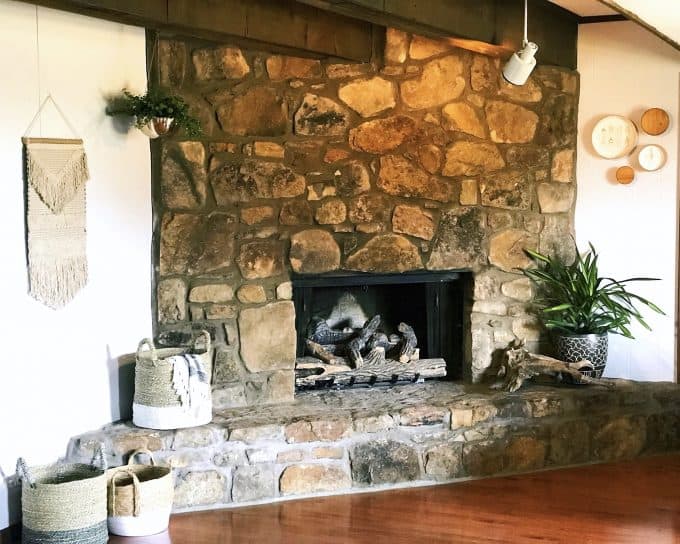 The wall hanging I found on Etsy at Mackenzie Bryant Co. They have a great shop of wall hangs, pillow covers, baskets, and blankets. I'm currently eyeballing this mudcloth throw blanket.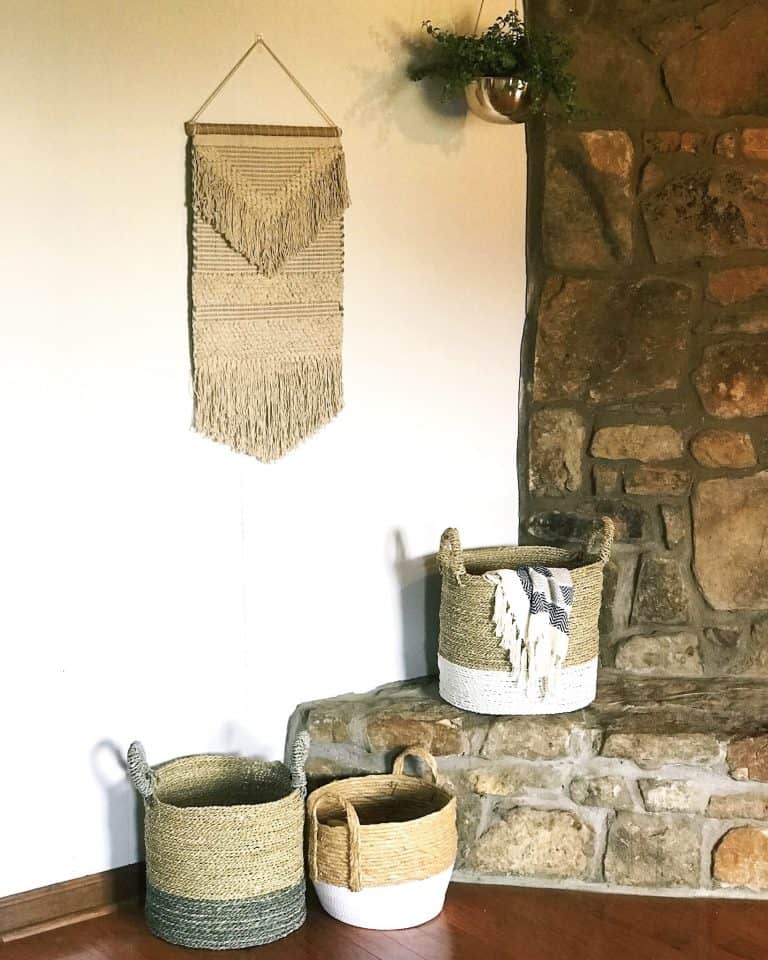 It's still a work in progress but we are loving it and there is so much to do to the house. I'll be back to share more.
Follow me on Instagram!
Did you make this recipe?
Tag @thenoshery on Instagram and hashtag it #thenosheryeats
[juicer name="thenoshery"]