Over a year ago we cut the cable.  I found myself spending way too many hours watching The Real Housewives, both new episodes and rerun marathons of episodes I had already seen.  I was wasting away watching 40-year-old woman drama, cat fights and extravagant spending. It had become a problem, so I petitioned to cut the cable.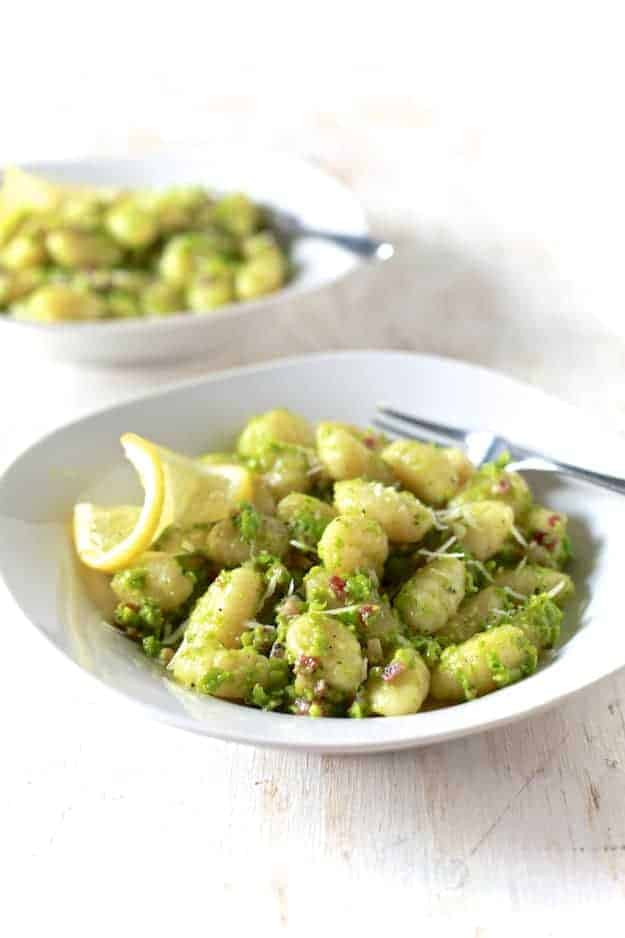 Now we watch network television with a digital antenna and use the Xbox for Netflix, Hulu & Amazon Prime. Although we are saving ourselves some money, it seems that my time is still wasted away. The problem is minimal to no commercials and back-to-back episodes.
This last week I watched the entire two seasons of Alphas. At 44 minutes a show and a total of 24 episodes, that's 1,056 minutes or 17.6 hours of my life spent. Have you seen that show? If you're into SciFi you should, except for the fact that it ends in a cliffhanger. Alphas is a show about human beings with enhanced abilities that investigate crimes and stumble on to a conspiracy.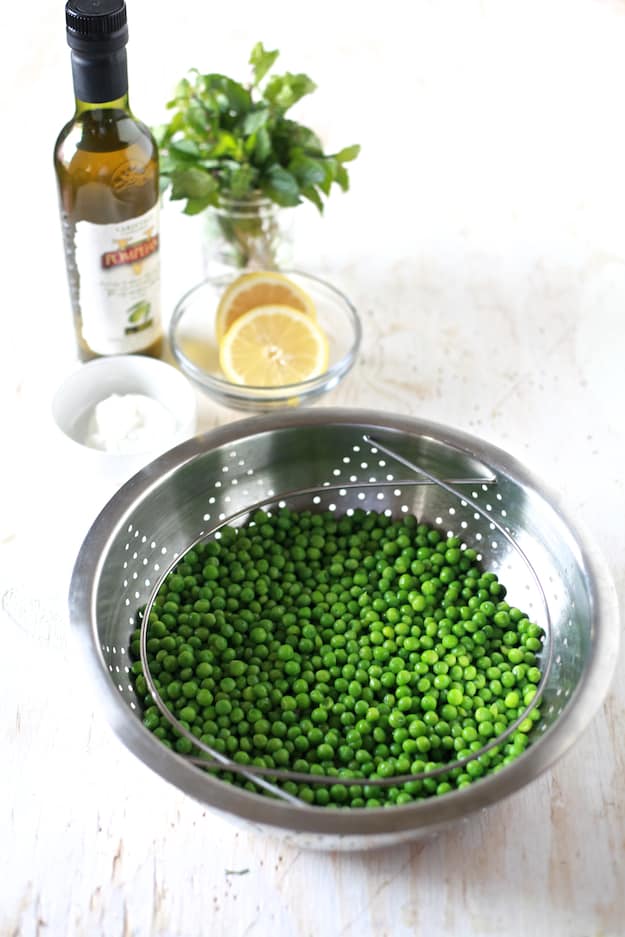 Like the dork, I am it made me wonder what enhanced ability would I like to have and I couldn't choose.  Which is odd, because I usually can make very quick and decisive decisions. Then I thought to myself, "What is my real life "enhanced ability"?" Best to stick with what I know easy, simple and tasty food.  There is no "enhanced ability" better than making healthy simple food that is ready in under 30 minutes and worthy of being gobbled up in less than 30 seconds. At least I am going to continue to tell myself that because I don't have super strength, extraordinary athletic abilities or mind reading abilities.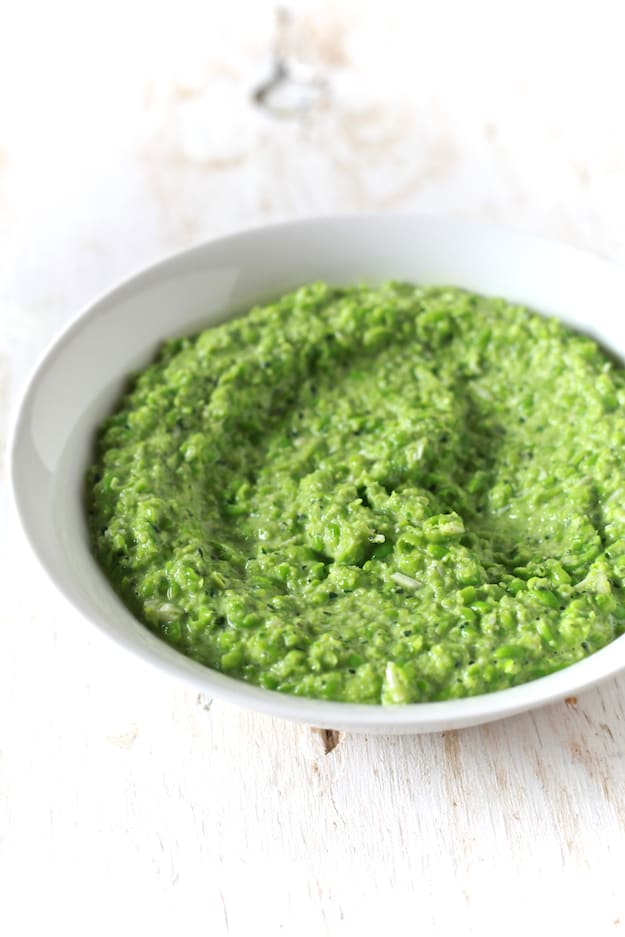 This dish comes together easily, and it's the perfect meal to make after spending most of the day insanely busy, procrastinating or watching endless hours of Netflix. As simple as steam, boil, puree, sauté and serve.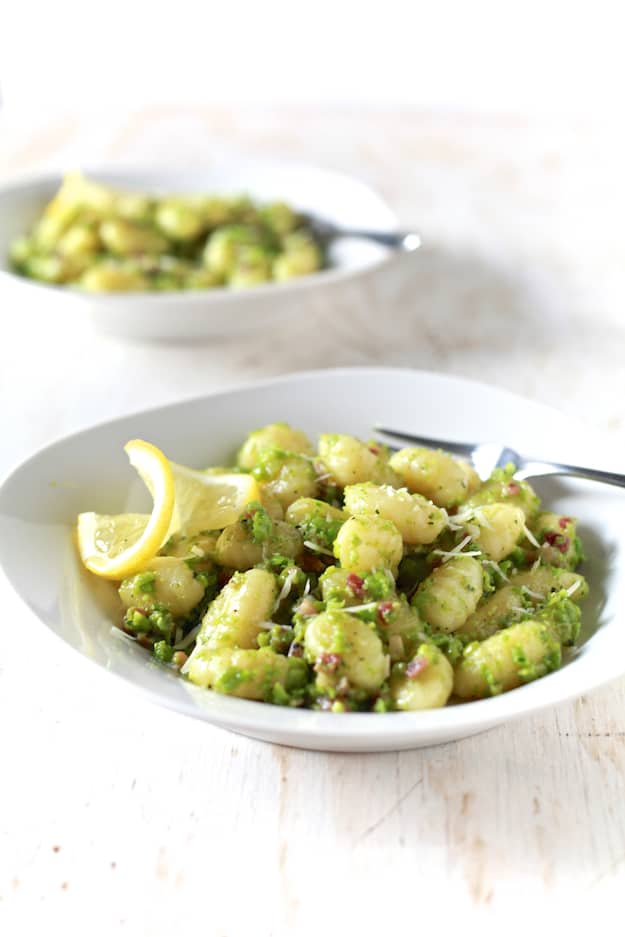 For a long time, I would exclaim how much I hated peas, but that was because I had only eaten canned peas….eww. Fresh or frozen sweet peas are a whole other story. I have fallen in love with how they burst in your mouth with sweetness. Add mint and a squeeze of lemon juice and that sweetness is amplified. Use the peas to make a pesto and toss with pasta or gnocchi and your family can enjoy their vegetables and not even know it.

Yield: 2 batches pesto / 2 generous servings of gnocchi
Sweet Pea Pesto & Pancetta Gnocchi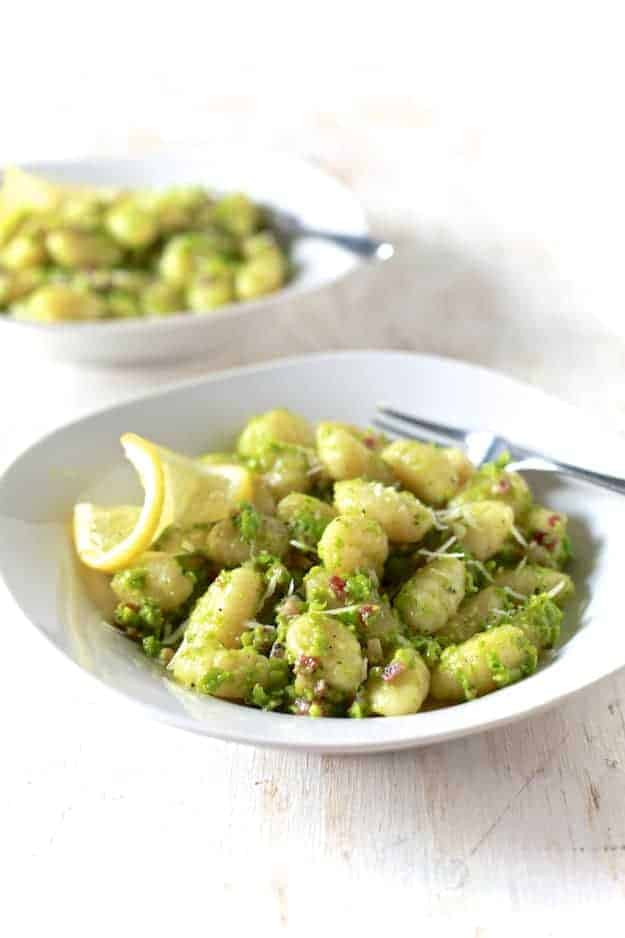 Light potato dumplings tossed with a sweet peas spring pesto sauce.
Ingredients
Pesto
2 cups frozen or fresh sweet peas
2 tablespoons chopped mint
2 tablespoons sour cream
3 tablespoons olive oil
1/4 cup parmesan
juice of 1/2 lemon
4 oz pancetta
1 lb gnocchi
Instructions
Steam peas for 3 minutes. Be careful not to over steam or the peas will brown.
Combine all pesto ingredients in a food processor. Puree until smooth, season with salt taste.
Prepare gnocchi according to package directions, drain reserving 1/4 cup of water and set aside.
Sauté pancetta in a large skillet until fat has rendered and it begins to crisp. Add gnocchi to skillet with pancetta, sauté for 5 minutes. Add 1/2 of sweet pea puree to gnocchi, toss until heated through. If the sauce is too thick add some of the reserved gnocchi water a little at a time until you reach your desired consistency.
Serve hot, garnished with shaved parmesan.
Notes
I decided to add some pancetta because ham and peas get along so well, but you can use some grilled chicken breast if you like instead. The recipe makes a double batch of pesto and two generous servings of gnocchi.

Refrigerate remaining pea pesto in air tight container for up to a week or freeze for up to 6 months. You can also freeze in an ice cube tray for quick and easy individual portions. It can also be served as a veggie dip.

If feeding more than two double the gnocchi and pancetta and use all of the pesto.