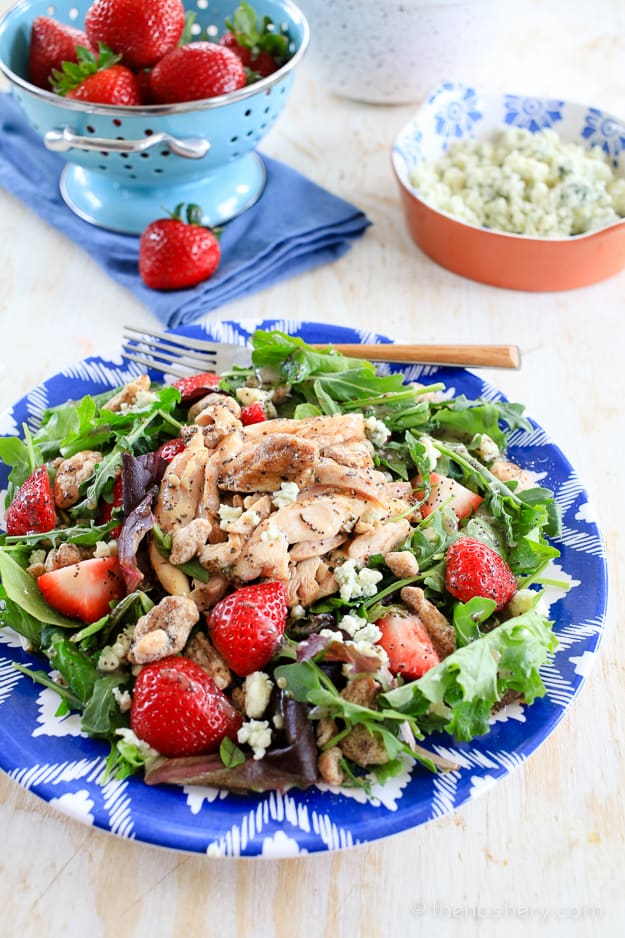 One of my favorite things to eat during the summer is a hearty salad with grilled meat. A bowl of salad greens and charred grilled meat is the perfect summertime dinner. While I was in Phoneix last month my lovely friend Lynn from 365 Days of Baking and More made a salad with the most wonderful poppyseed dressing! I want to pour this dressing over all of my salads!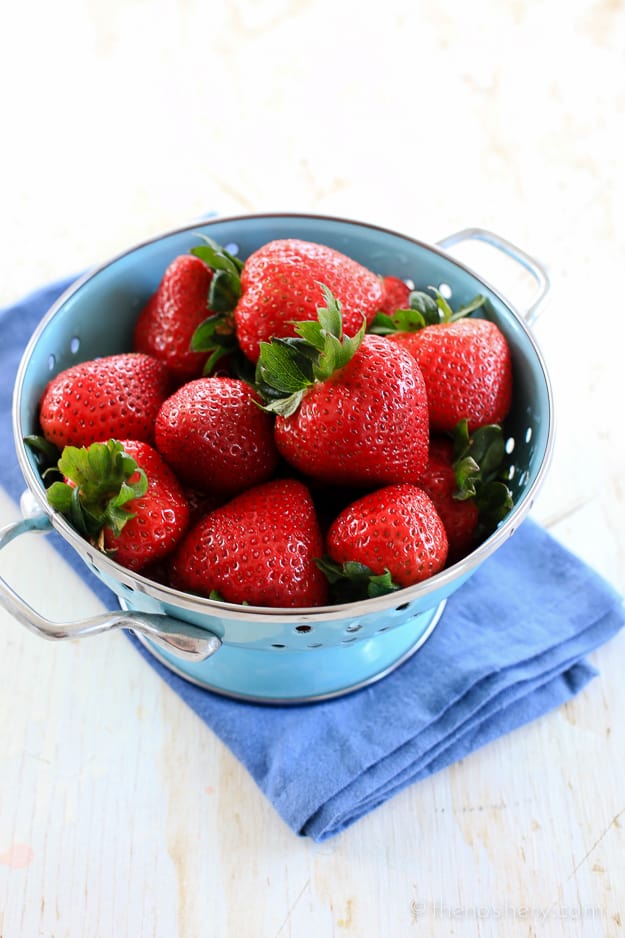 In homage to my homegirl Lynn and her wicked salad dressing skills, I thought I'd make my dream salad for summer dinners outside. It's still wet and squishy outside but, when I sit down to eat this salad I know summer is coming.

I decided to start with a bed of arugula and spinach. I love spinach because it hearty and arugula because it's peppery. I tossed the salad greens with strawberries, candied walnuts, blue cheese and the bomb dressing. Finally, I topped the salad with juicy grilled chicken thighs.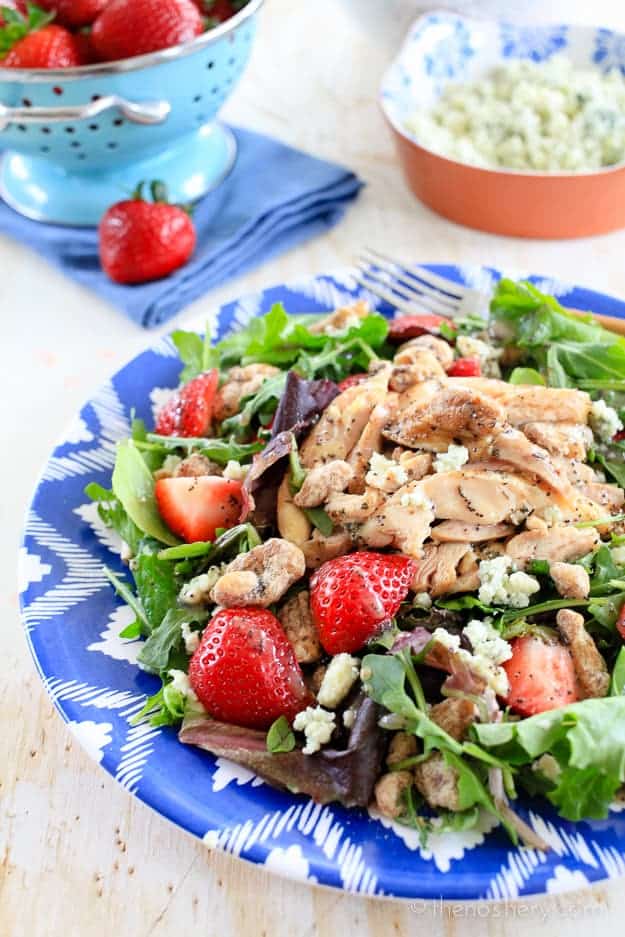 Trust me when I say that this salad will make a regular rotation on your dinner menu this summer. It's simple, filling and slap your mama good.
Yield: 4 large - 6 small salad | 1 cup dressing
Summer Strawberry Salad with Grilled Chicken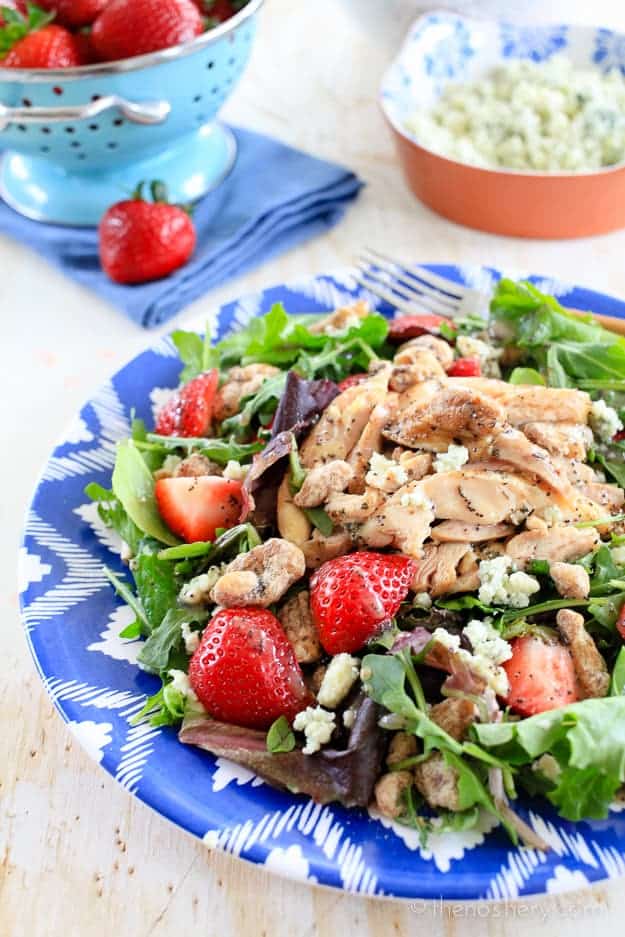 Ingredients
Dressing
[br]
1/3 cup sugar
2 tablespoons poppy seeds
2 clove garlic, pressed
1 teaspoon balsamic vinegar
1/4 teaspoon Worcestershire sauce
1/4 cup cider vinegar
1/2 cup canola oil
[br]
Chicken
[br]
1 lb boneless skinless chicken thighs, about 6 thighs
1 1/2 teaspoons kosher salt
1/2 teaspoon pepper
2 tablespoons olive oil
2 garlic cloves, pressed
[br]
Salad
[br]
5 oz arugula
5 oz baby salad
1 cup candied walnuts
1 pint strawberries
1 cup blue cheese crumbles
[br]
Equipment
Instructions
Combine dressing ingredients in a blender. Blend until emulsified, set aside.
In a bowl combine chicken ingredients. Toss until chicken is well coated and seasoned. Prepare grill (medium-high heat). Brush grill with oil. Grill chicken until cooked through, about 5 minutes per side. Slice chicken thighs, set aside.
Divide salad greens and toppings evenly amoung plates. Top with grilled chicken and drizzle with dressing.