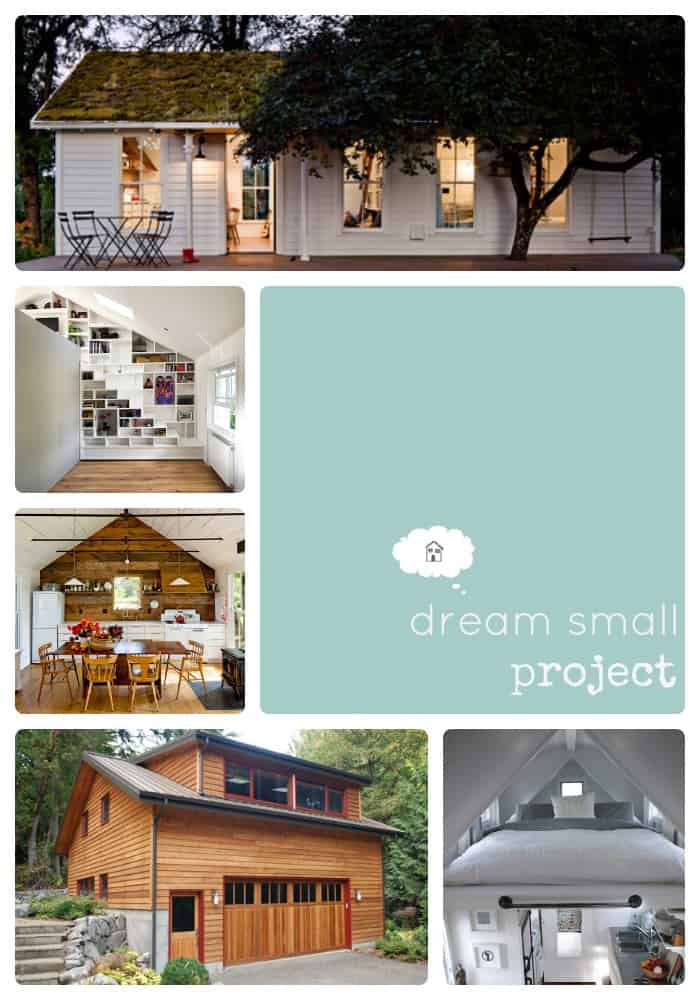 If you read The Noshery regularly, you may have noticed a new link in the menu called "dream small project" and wondered what it meant. You may have even clicked on it only to end up finding a single post of the camper we redid late last year and no explanation about the dream small project. Well, I am here to announce the beginnings of our dream small project.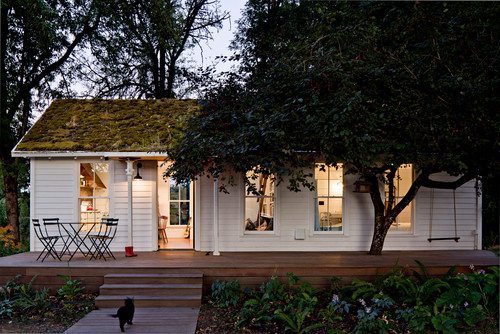 The roots of this idea start back 5 years ago when we had to leave Florida and had no choice, but to put our house on the market right in the middle of the housing crash. Needless to say a house in Florida + housing crash = screwed. Since then we have been renting, partly because moving away from Florida was never meant to be permanent and to be honest after that mess we are pretty jaded by the traditional homeownership route. For us big house + big mortgage = big problems. We thought long and hard about it and came to the conclusion that we didn't want to ever be at the mercy of a mortgage again, but we have also gotten tired of renting.  We've decided to borrow the same idea that many others have used since the housing crash and dream small. OB and I have decided to start the process of downsizing and move into 150 square-feet for the next 2 years. Yes, you read that correctly, OB, the dogs and I are going to move into 150 sqft or more specifically the camper for the next 2 years. We will spend the next two years mega saving eventually to build a small house between 600 – 800 square-feet that can accommodate us and our family in the future. Thus, the dream small project.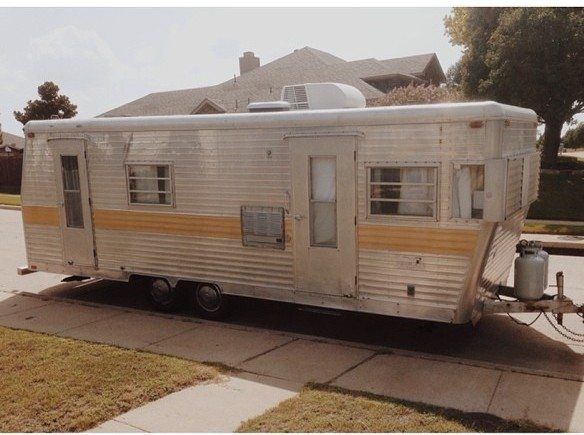 I plan to document the entire process of living in a camper for the next two years and building our little home. Why so small? Because we can buy it and build it how we want and in the end not owe anything to anyone. Our belief is if we build it for us it will fit us no matter what the size. I will confess, at first I thought this idea was nutso! How am I going to work in such a small space? Where will I keep all my stuff? I have to get rid of some of my shoes! Crazy! But, as I thought about it more what do I REALLY need? And, the truth is not as much as I would think. It will be a massive adjustment, but at the end of the journey is our own little house and freedom.
What finally convinced me was when I stumbled upon the story of Carmella and Russ, who also got pinched in the housing crisis and moved into a 665 square-foot cabin in Wyoming with their three boys and a dog named Nellie. Carmella has documented her family's experience on her blog Assortment.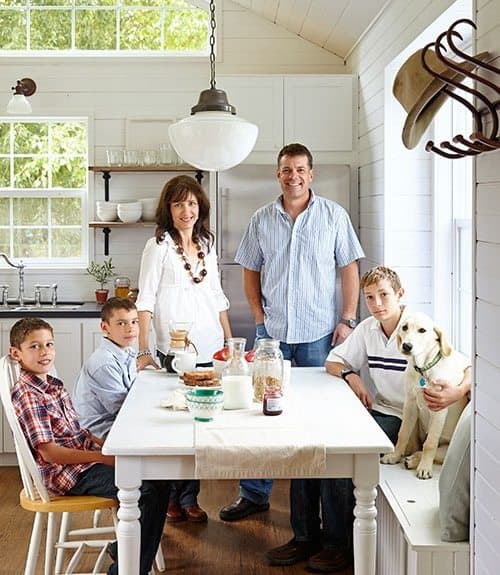 Source: Assortment Blog
We have three months left on our lease and over the next three months we will be selling almost everything, storing what we don't sell and making a few tweaks to Bonnie the camper to better accommodate us for the next two years, give or take a few months. We will be setting up camp at a campground until we have saved up enough to purchase a small plot of land. You may think I am nuts, but I am getting really excited about the whole project! I love the idea of living in a small cozy space that is all mine and everything has a designated spot. It's the anti-packrat's dream.
Dream small project will have its own designated section and feed at The Noshery. In the beginning, the posts will be sporadic documenting the move and how we acclimate to living in such a small space. I will also share our plans and dreams for our future small house. If you want to follow our journey sign up in the sidebar to receive email updates.
Since this is the first official dream small project post I though I share some of the ideas that have inspired us. For example, I am in love with this house! I love the open little kitchen and wood panel walls! It's cozy without feeling cramped. This is the house that we hope to model our dream small house from.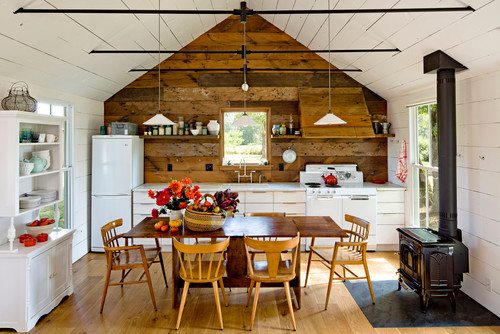 Source: Houzz
The house is a small 540 square-foot farm house crammed full or adorable detail and character. Of course, farm is not really my style. Don't get me wrong it's cute, but I don't want to live in it for the rest of my life. I would incorporate some mid-century modern details, like swapping out the stovepipe wood burning stove for a malm fireplace.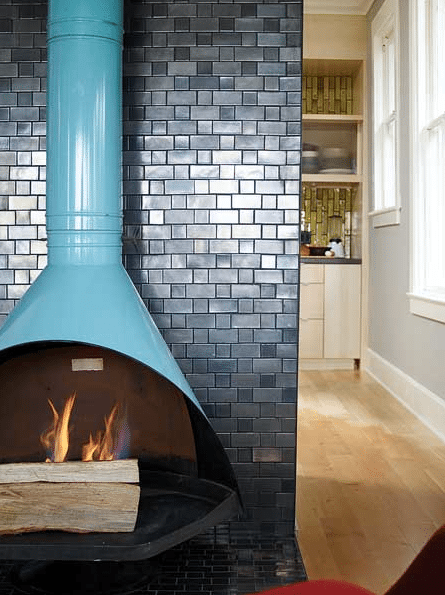 Source: Sanctuary Home
Then there is the living space. I love how the furniture is built in and has storage underneath. And, I totally swoon over the idea of an entire wall with built in bookcases. However, we would like the access to the loft to be actual stairs instead of a ladder. We have pups that need to be able to pop up into the loft. Not to mention I can't picture our old foggy butts climbing a ladder years down the road.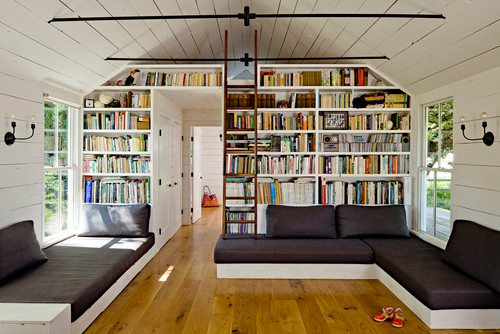 Source: Houzz
I found this staircase that blends into a bookcase and LOVE it! It's fun, clean and functional.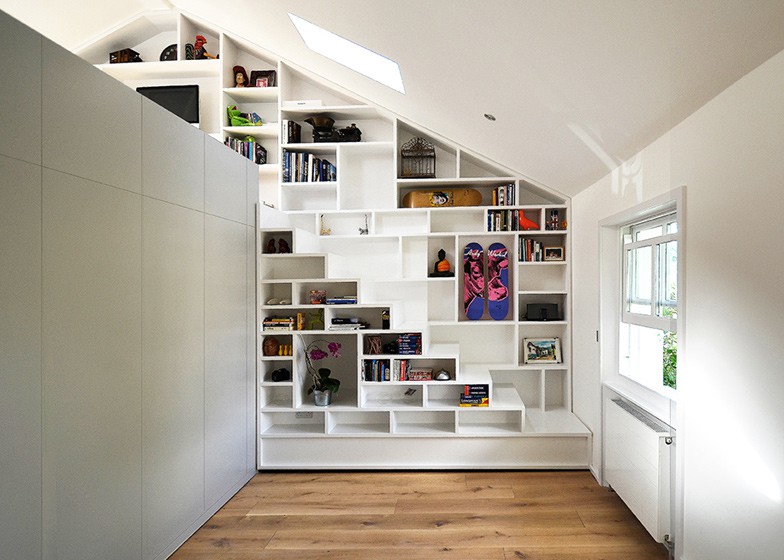 Source: De Zeen
If we design a house with a dormer like this one, it will provide extra space and headroom in the loft and giving the exterior a more modern look.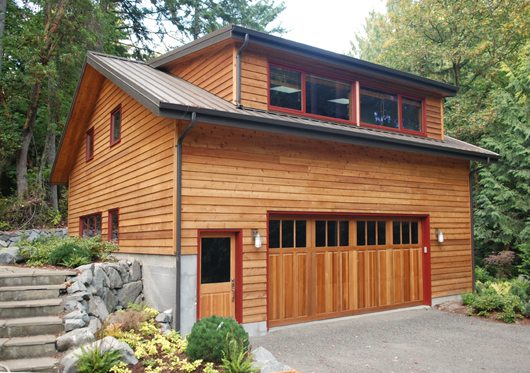 Source: Eye On Design
Then there is the kids/guest room. The farmhouse has bunk-beds built in so each kid has their own private space and pull out closet to save space. I love this idea! Again, stylish and functional!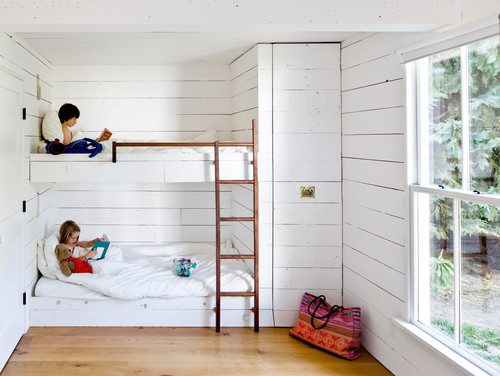 Source: Houzz
On the other side of the room, I thought it would be great if there were a built in murphy bed that can double as a workspace. Something like this is perfect for a kid's room. It gives them space to work and be creative and a bed for when friends or family come to stay the night.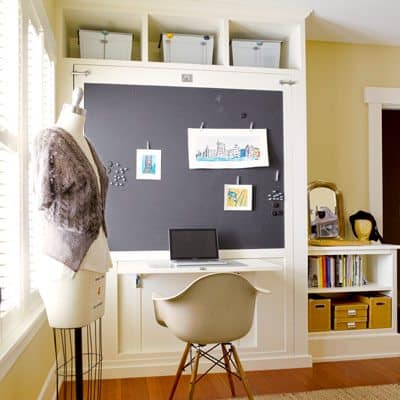 Source: This Old House
If you want to follow more of our small house inspiration, you can follow my dream small pinboard. I will be pinning everything about how to make small and tiny spaces stylish and efficient.
Follow The Noshery's board Dream Small on Pinterest.
EEK! I am so excited and nervous! I feel like this is the nuttiest plan and most genius plan at the same time. Thanks for following us on this journey of dreaming small.
If you haven't seen it before and want to get a better idea of what we are going to be living in for the next 2 years check out my Vintage Camper – DIY Renovation post.
[icegram campaigns="13000″]