***This post is sponsored by ALDI. All opinions remain my own. ***
We are entering what I like to refer to as food season.  You know what I am talking about that time year where there is a party around every corner. Right now it's all about pumpkin or winter squash foods and spooky Halloween treats like hot dogs made to look like mummies or eyeball cake balls. But soon it will be about turkey, stuffing and pumpkin pies followed by eggnog, Christmas cookies and glazed ham.  It would be one thing if each of these were a singular event but, normally each kid is having a school party, plus some grown-up parties and then of course family time. It's a lot of food and let's be honest a lot of money.
For the next month I have partnered with ALDI to help you save some precious dollars this food season and be the ultimate hostess. If you have never been to an ALDI, you need to pay them a visit. Once you do I promise you will be back again and again.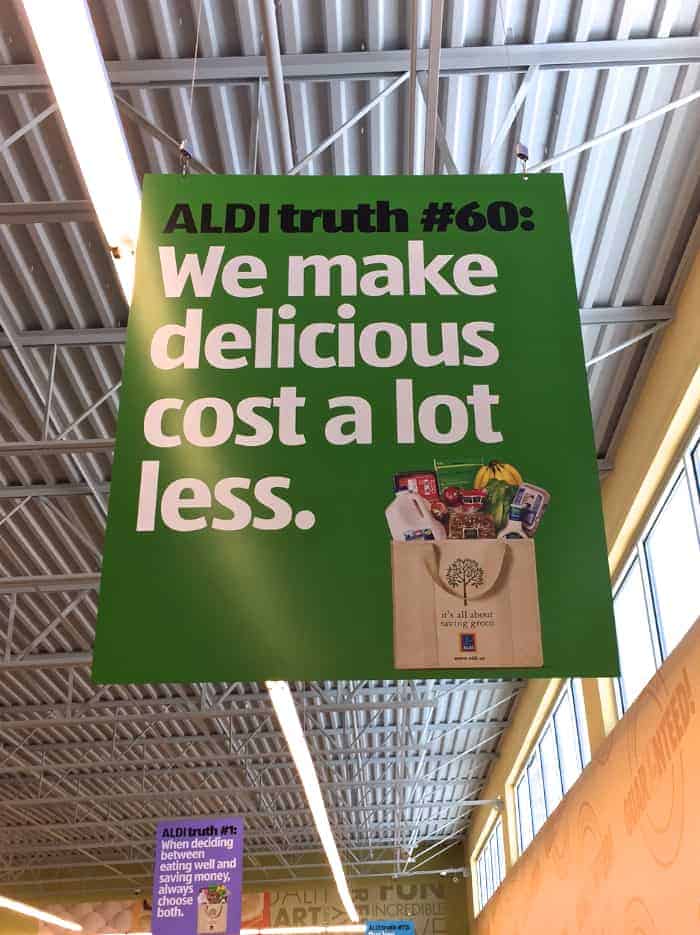 First let's talk about shopping at ALDI:
The Carts
The carts are in the same place at every store. Right up in front before you enter the store. Make sure to bring a quarter with you! You put a quarter in the cart, shop and then return the cart to get your quarter back. This way no one has to be running around collecting carts and it's just one of the ways ALDI keeps prices low. Sometimes if you lucky a fellow ALDI shopper will see you coming and do a cart/quarter exchange.
Checkout
ALDI does not take credit cards. Only cash, debit and EBT cards. This way they save on credit card processing fees and then pass the savings over to us. The cashiers are crazy fast!
Bags
Bring your shopping bags! If you forget don't stress, they have both reusable bags and paper bags for sale at checkout. Also, you bag your own groceries. After the cashier checks you out at lightning speed, move over to the counter next to the cashiers to bag your groceries.
Saving Money
All of these small details saves ALDI money and therefore saves us the shopper money. I average 45% – 50% savings every time I shop at ALDI.
Brands
ALDI does carry some name brands occasionally, but they mostly have their own brand products. I love them just as much as name brands if not more sometimes. Plus, they're backed by a Double Guarantee. So you can be sure that ALDI brands are delicious.
Smaller is Better
Most supermarkets are exactly that SUPER as in super huge! That takes a lot of people and time to maintain and stock. Smaller inventory means smaller stores, which leads to lower overall costs. Again saving both ALDI and us money.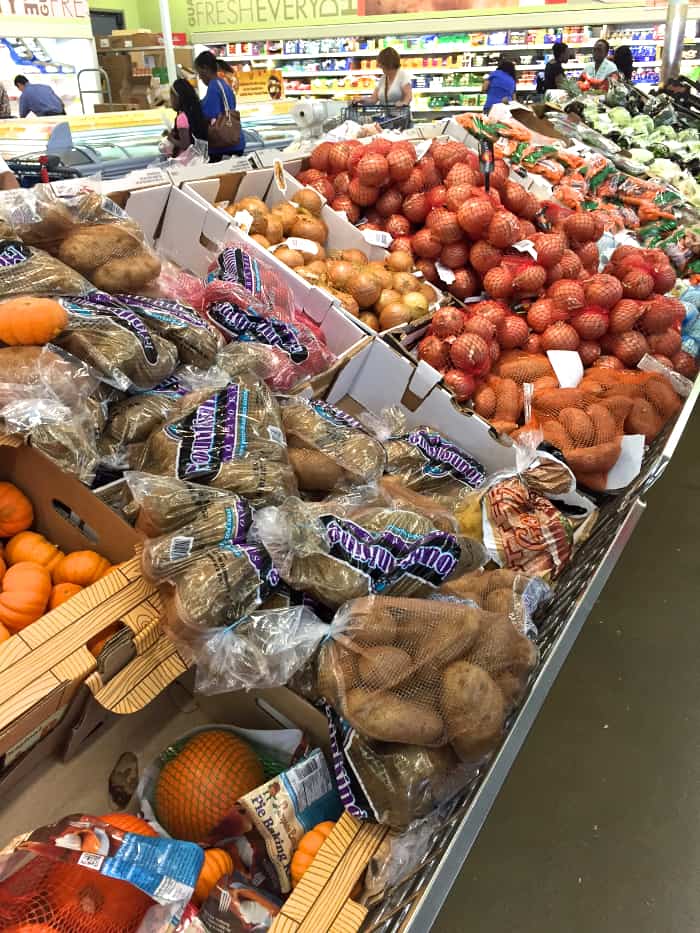 Does ALDI carry veal shanks or harissa? No, but they have all the staples like milk for $2.59 a gallon and eggs for $.99. They also carry seasonal items like pomegranates for $.69, acorn squash for $99 and Oceanspray fresh cranberries for $1.09.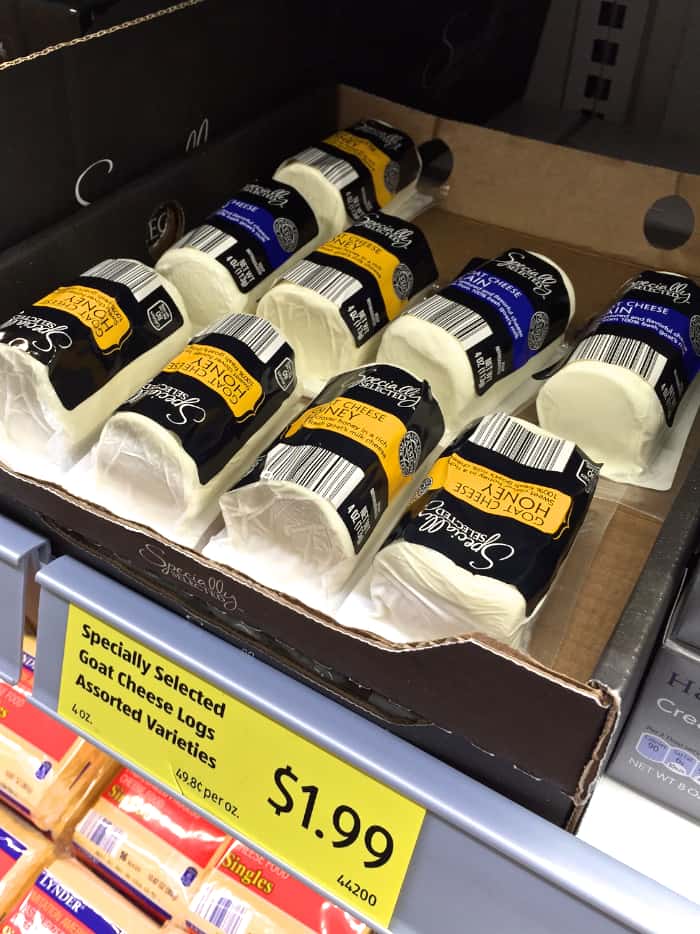 As a food blogger my grocery expenses can get a little crazy and, ALDI is my secret weapon to keep from breaking the bank. For example let's talk cheeses and deli meats. Whenever I need a log of goat cheese, gorgonzola crumbles, fresh mozzarella, prosciutto or capocollo I hit up my local ALDIs. I LOVE their selection and I absolutely LOVE, LOVE $1.99 goat cheese!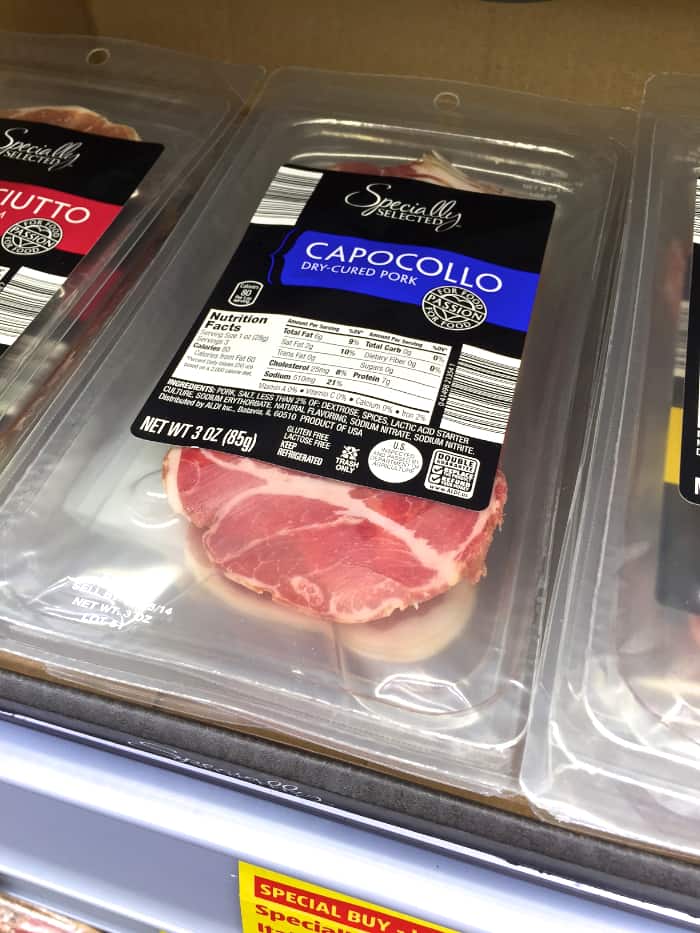 ALDI is stocked full of simple ingredients and quality products. And, combining simple ingredients can result in magical treats that are perfect for entertaining this food season. When I saw honey goat cheese for $1.99, beautiful gala apples and granny smith apples I immediately saw a tasty cheese ball in my future.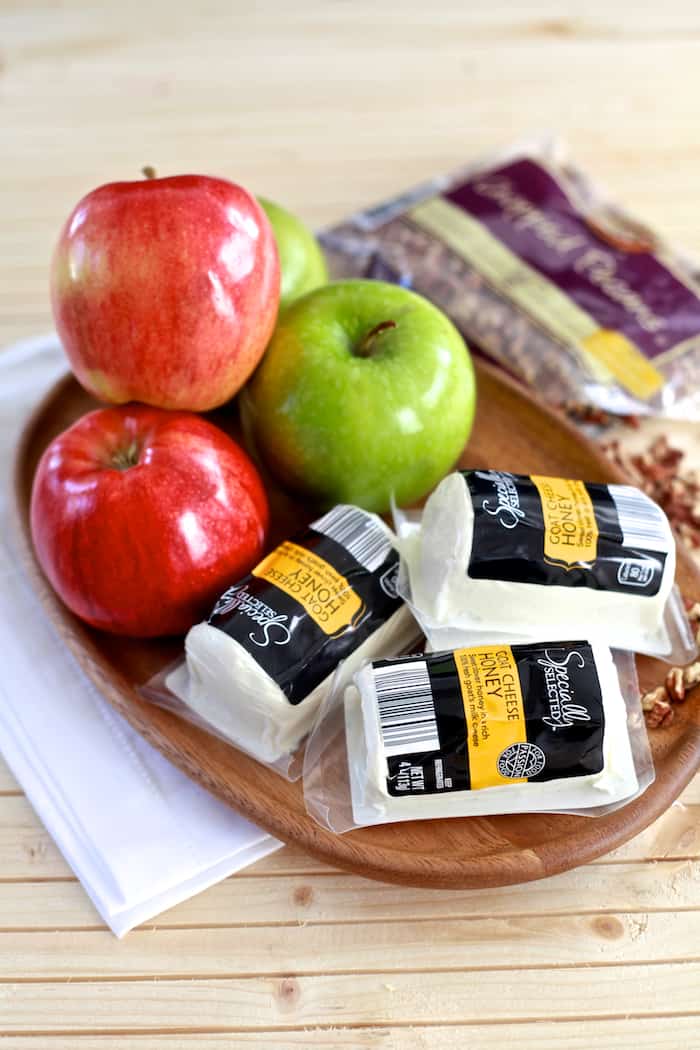 However, instead of making a traditional cheese ball I thought it would be genius to do a cheese stack! This way every bite has the right combination of cheese and topping.
Because of the tartness of goat cheese it pairs perfectly with sweet fruits and I thought since it's Fall, apples and cinnamon would make a wonderful Fall appetizer.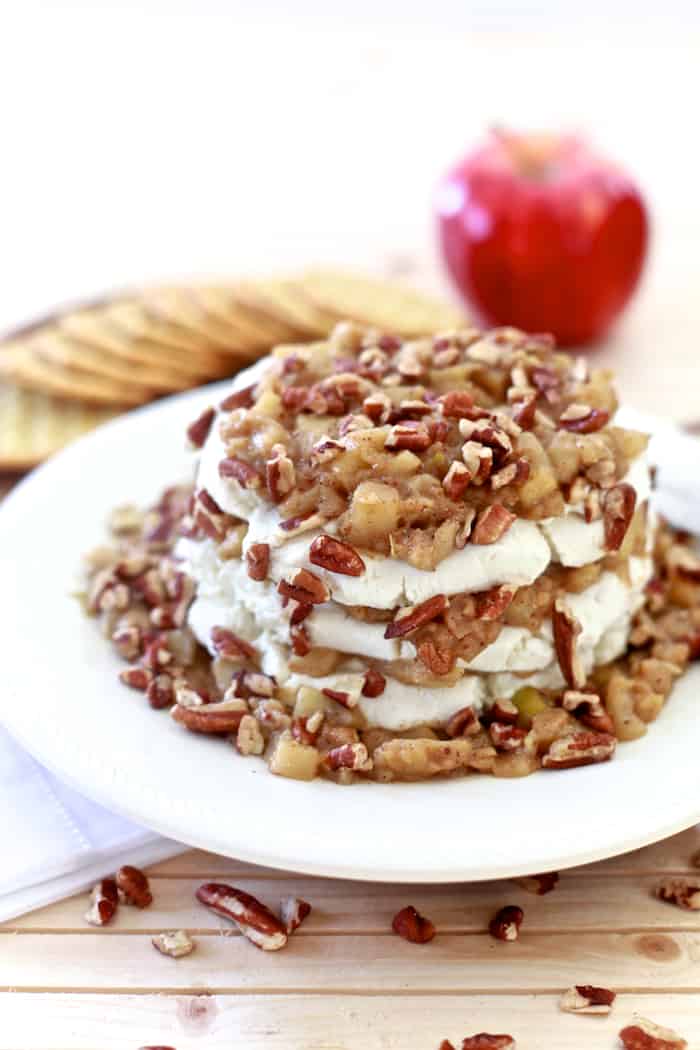 Also, did I mention that ALDI carries amazing and incredibly snackable entertainer crackers? My favorite are the rosemary infused entertainer crackers that come in their large variety pack. The hint of rosemary is perfect to serve with this goat cheese and cinnamon apple stack.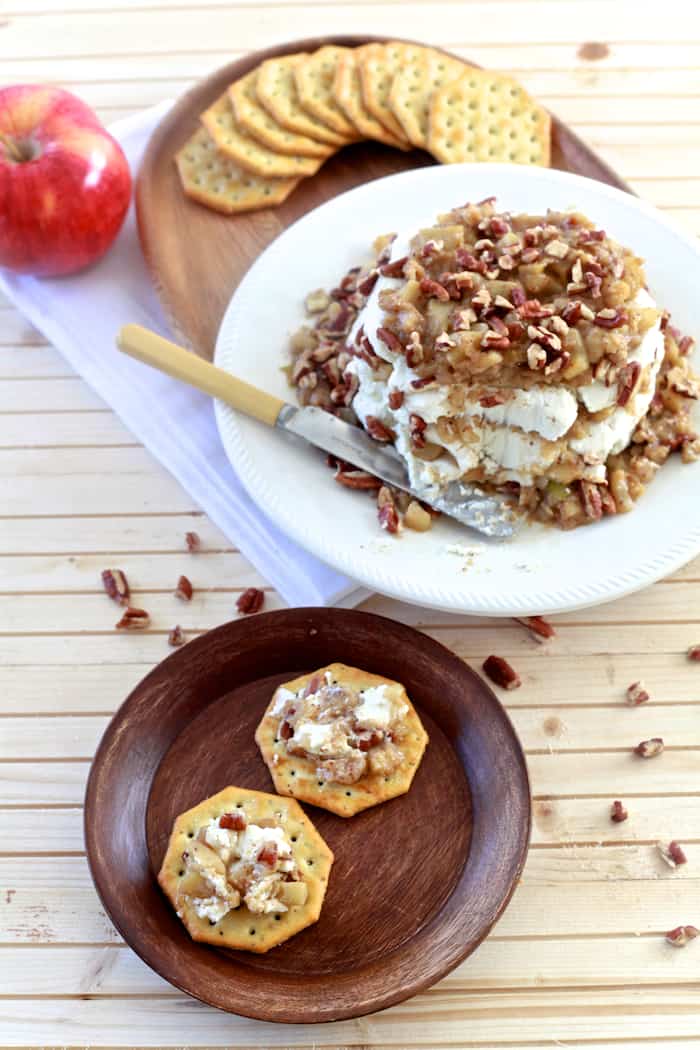 ALDI is not only great to save you money during this crazy holiday food season but, it saves you and your family money all year long. I was once one of those people skeptical of ALDI and their no-name brand products but, I quickly learned that ALDI believes in quality and in saving you money. Trust me when you make that first trip and leave with everything you need but, pay almost 50% less you will hold your quarter and shopping bags high and proud.  So, keep in your car a quarter and shopping bags because soon enough ALDI will be your grocery store.
Also, think cheese stack instead of cheese ball! It's revolutionary…ok not really but, humor me.

Yield: 12
Cinnamon Apple and Goat Cheese Stack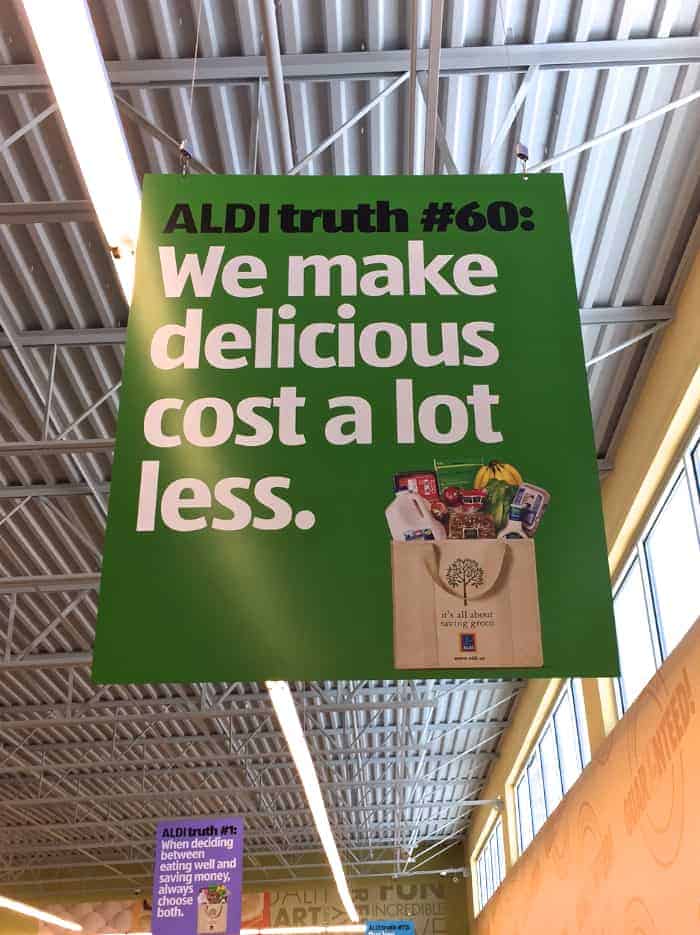 Try a cheese stack instead of the traditional cheese ball for your next party. This way every guests gets a perfect bite.
Ingredients
12 oz honey goat cheese
1 granny smith apple, peeled, cored and diced
1 honey crisp apple, peeled, cored and diced
4 tablespoons butter
2 tablespoon brown sugar
1 1/2 teaspoons cinnamon
1/2 teaspoon ground ginger
1/4 cup pecan pieces
Savoritz rosemary entertainer crackers
Instructions
Shape goat cheese into 3 even patties. Stack the patties with plastic in between each patty and place in the refrigerator.
Heat a skillet over medium-high heat. Add apples, butter, sugar, cinnamon and ginger. Cook the apples until tender and butter and sugar caramelize, about 10 minutes. If apples begin to thicken too quickly add a little bit of water or apple juice to thin it out. Transfer 3/4 of the apples to a food processor and process until smooth. Combine with remaining apples and pecans.
Spread two tablespoons of the apple mixture on a plate, place a goat cheese patty on top of the apple mixture. Continue to stack the goat cheese patties, dividing the apple mixture evenly between each patty and topping the stack with apple mixture.
Serve goat cheese stack with rosemary infused entertainer crackers.