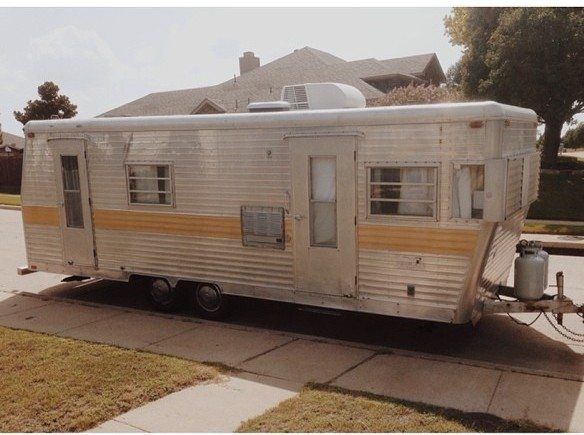 This past weekend was our first weekend of getting reading for our crazy adventure. We dropped Bonnie (the camper) off for repairs and went though all the closets, including our clothes and shoes. It's a good thing that I happen to be someone that loves to get rid of stuff. In fact, I can get a little stuff tossing happy. OB has to be careful not to leave "stuff" out for too long, or I will get rid of it. I cannot stand clutter, and I have no issues with selling, donating or tossing stuff.  In fact, the more we went though our things, the more excited I got. Every time I put my hand on an item I had to take a moment and really think whether or not I NEEDED it.  Of course there are sentimental items that you hold on to and cherish, but do I really need 6 coats (I always wear the same one), 10 pairs of black heels (I wear heels maybe twice a year) or a HUGE box filled with Christmas wrapping paper and bags (it's just us and the dogs)?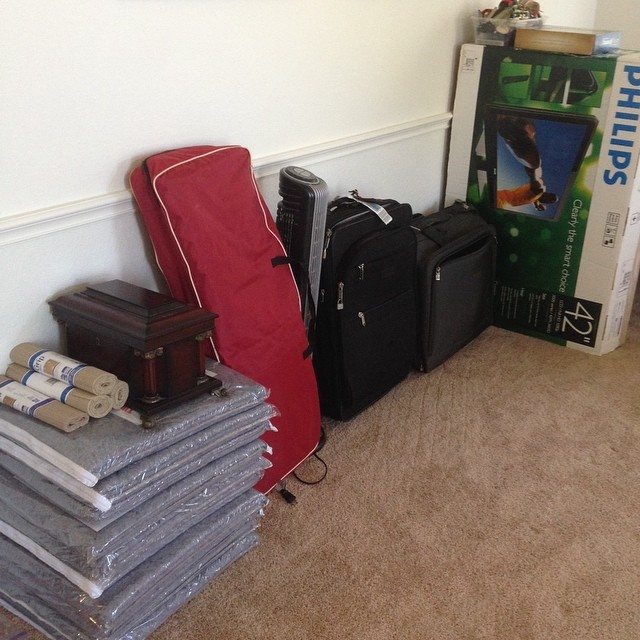 As we continue to make steps to move into approximately 150 square-feet, I get more and more excited! Of course, we are not getting rid of everything. Something will go into storage, but the goal is to store only what is most necessary. For example, we won't have enough room in the camper to keep all of our clothes, they will have to be rotated according to the season. There will be challenges, but we are excited about the challenge. We really want to prove to ourselves that we can do it!
I found this online floor planning tool the other night and thought that it would be fine to make an initial floor plan for what we hope to build in the future. Then two or more years from now we can look back and see how things changed and stayed the same.
I have no architectural or structural skills so many things are probably off on this layout, but this is a good representation of what I have in my head. It's pretty much what I mentioned in my first post. Built in furniture with hidden storage, open kitchen/dining/living area, bookcases, murphy bed, pull out closet and a large loft. I am on the fence about the storage loft over the kitchen. I don't like the idea if it is breaking up the vertical space, but nothing is set in stone until we build. These are just sketches of dreams. If you would like to see a 3D version, you can see it here. Fair warning it may be wonky. 😀
Between today, and the day we finally get around to building many things may change. Who knows we may find a plot of land with a small structure on it and just do a total remodel. There are no absolutes in that department yet, but what is for sure is we are moving into the camper in 59 days! EEK!