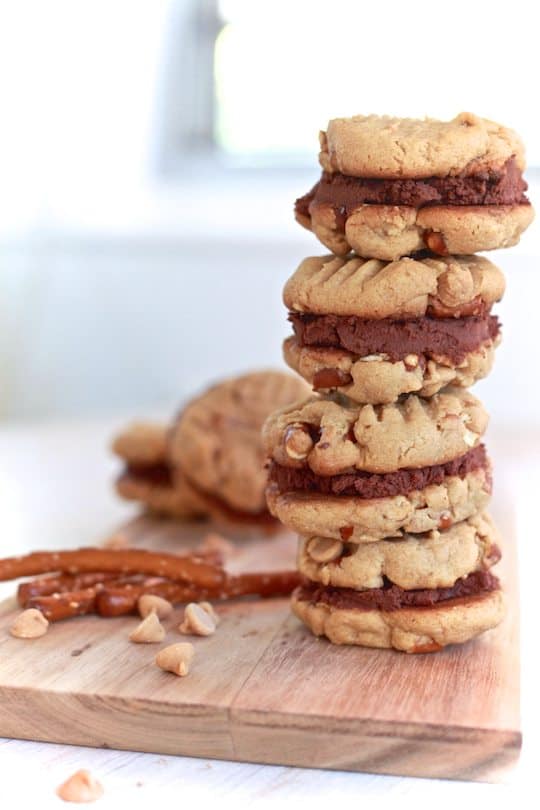 The big game day is around the corner and with America's national day of football comes three things food, drinks and depending on how your team fairs joy or stress. I can be a stress eater, and my go to stress food is a cookie. It is just so easy to grab! I thought what would be a great easy cookie, fit for game day and if needed a stress reliever?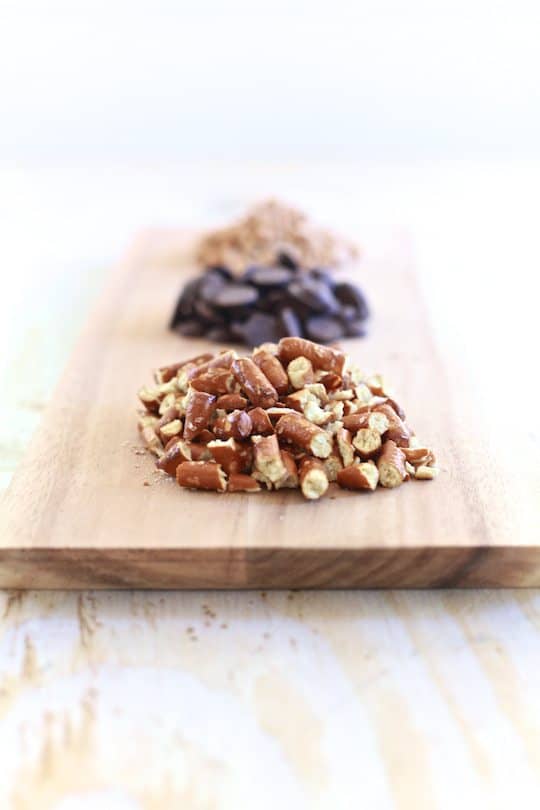 Not just any cookies, I made peanut butter cookies with peanut butter chips and pretzel bits.  But, that's not enough to ease my nerves, I needed chocolate.   To be exact, I needed two peanut butter pretzel cookies with chocolate filling.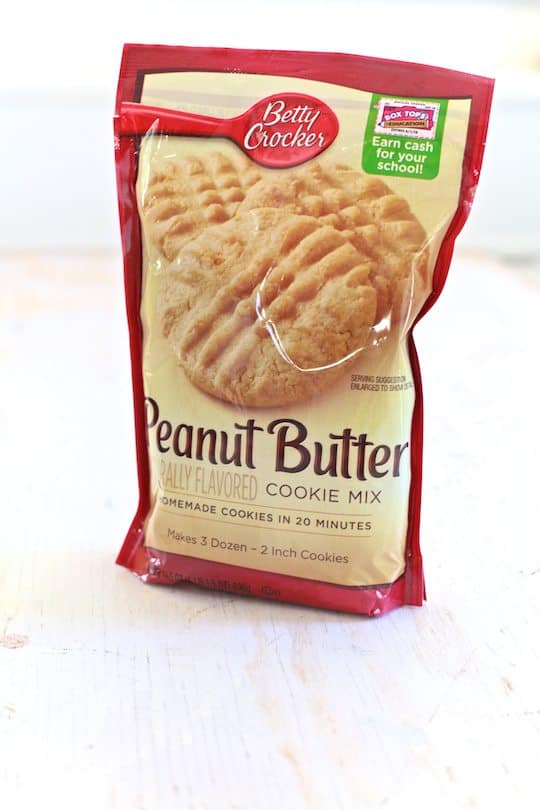 Here's the deal, living and an adorable little camper with a tiny kitchen has it challenges. If I really want to bake the best thing to do is to keep it easy. Easy means cookie mix, and I am ok with that.   All that matters is getting these cookies in my hand with a glass of milk as soon as possible.
The combination of peanut butter and pretzels is a classic combination, but add chocolate and you have the ultimate emotional eating trifecta.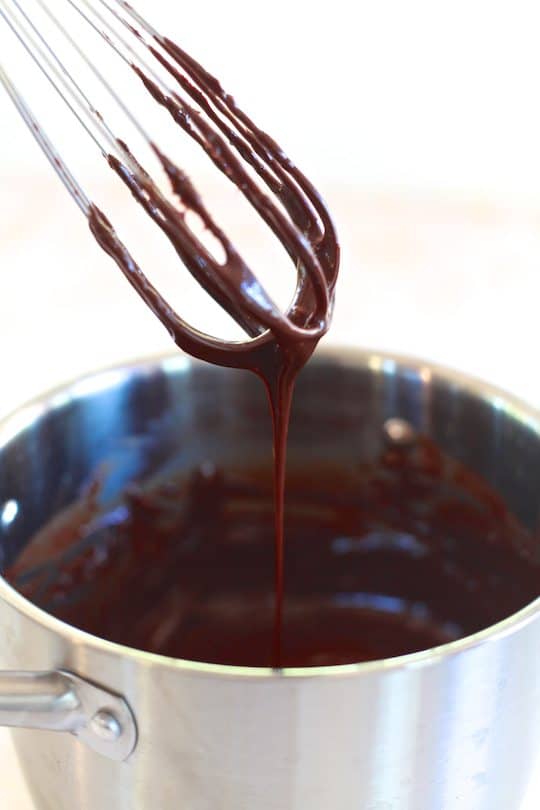 Don't you just want to stick your face in this pot of whipped, actually beaten because I didn't have a whipping attachment, chocolate filling?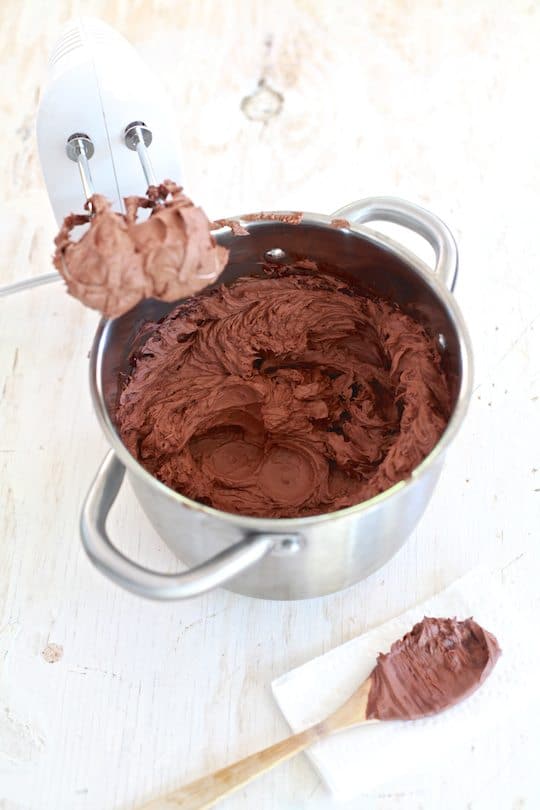 Next time you feel your stress level rising, anxiety coming on or you just had a plane cruddy day, eat two of these sandwich cookies with milk and feel it all melt away. Peanut butter, pretzels and chocolate can do that….because they're magic.
Now if you will excuse me my "house hunting anxiety" has been compounded by "crazy slow internet anxiety" and there is only one cure.  That's right giant peanut butter pretzel sandwich cookies with chocolate filling.
_____________
***This is not a sponsored post, I just really needed a cookie.
Peanut Butter & Pretzel Sandwich Cookies with Chocolate Ganache

Ingredients
1 17.5 oz peanut butter cookie mix package
1 cup chopped pretzels
1/2 cup peanut butter chips
1 cup dark chocolate chips
1/2 cup heavy whipping cream
2 teaspoons vanilla
Instructions
In a large bowl combine cookie mix, chopped pretzels, peanut butter chips and chocolate chips. Add wet ingredients according to package instructions. Mix together until well combined.
Shape cookie dough into 1 inch balls. Using a fork flatten in crisscross pattern. Bake according to package directions.
While the cookies are in the oven prepare chocolate filling. In a small pot heat heavy whipping cream till it's about to boil. Remove from heat, add chocolate chips and vanilla, let sit. Whisk until smooth and well combined. Refrigerate to cool and firm. Once firm beat with hand mixer until spreadable, add more heavy cream if needed.
Sandwich chocolate between two cookies.
Keeping it real from the tiny kitchen….