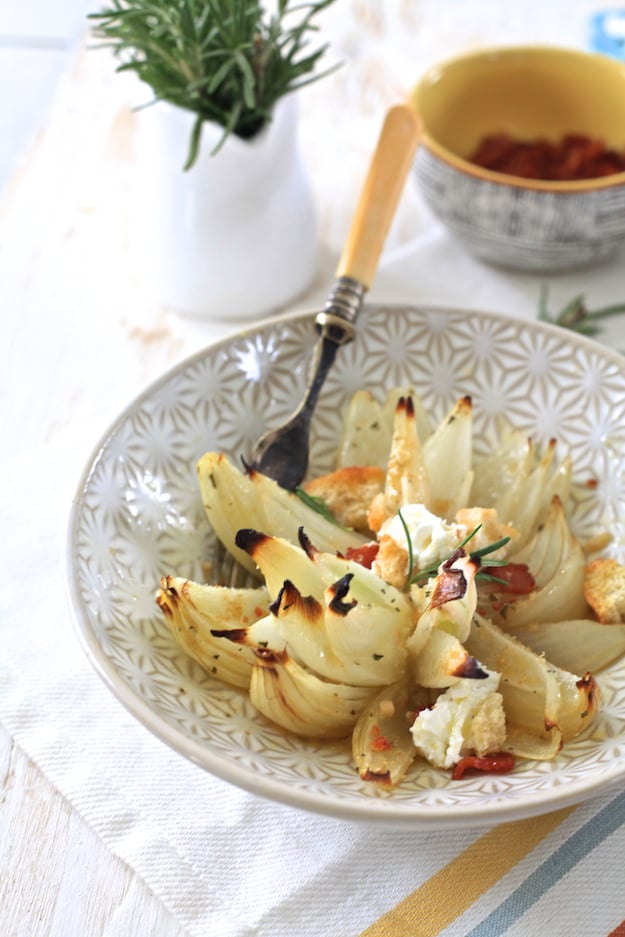 Somehow the weather missed the memo that I live in Texas. Yesterday we woke up to 3.5 inches of snow! What the heck! When OB and I moved away from Tulsa we gifted a few bags of salt and a snow shovel. I did not expect to need them when I moved to DFW but, to my surprise last year we had an ice storm (could have used those bags of ice) and this morning 3.5 inches of  snow (that shovel would have been handy). It's been crazy! I feel that if Texas has to be subjected to summer days with triple digits we shouldn't have to deal with snow. Of course, I can't really complain too much, 3.5 inches in one day doesn't compare to what you guys up north are dealing with.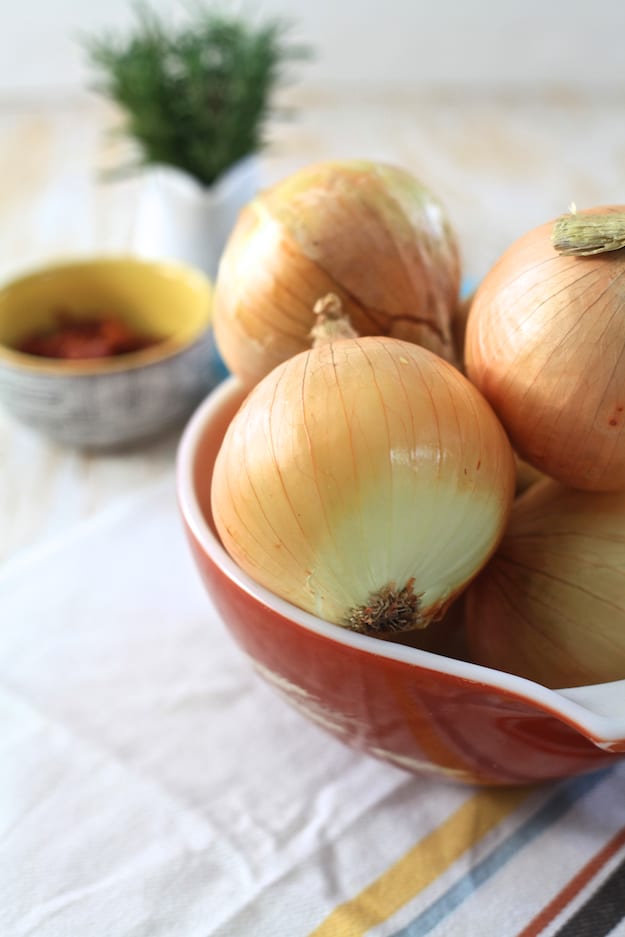 Soon all this snow and ice will melt away. In its place will be lush green grass. I cannot wait! Living in this tiny house with 3 dogs totaling 12 wet and dirty paws is driving me a little batty.
Of course, with all this snow and ice there is not a flower anywhere in site. To help combat these winter blues I thought I would make some flowers myself. Yes! I made flowers in my kitchen.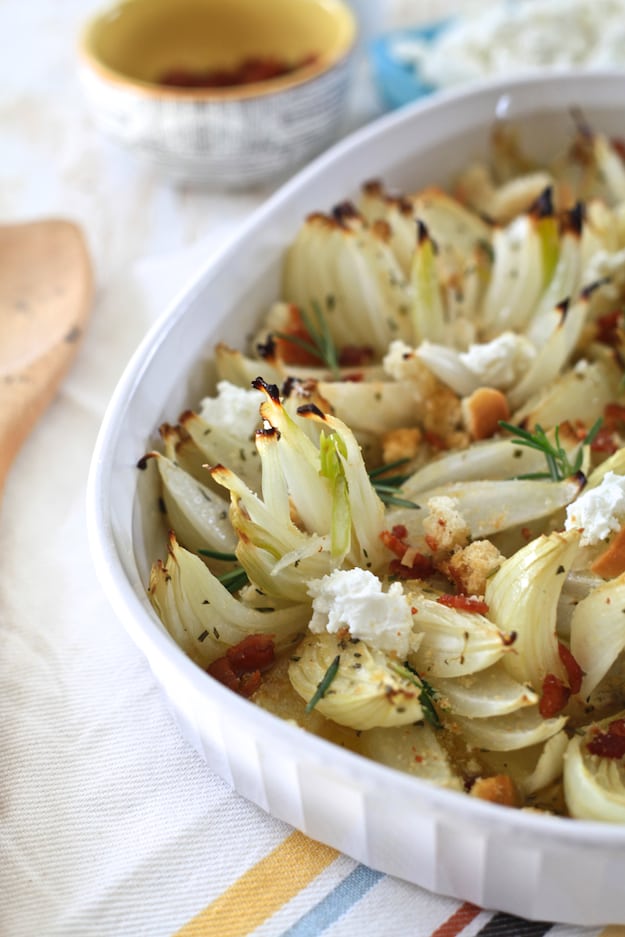 This is a simple recipe with a big reward. Roasting onions brings out the sweetness of the onions and if you cut the onions into wedges but keep them attached at the root they will bloom into beautiful flowers.  Beautiful edible flowers with crispy edges.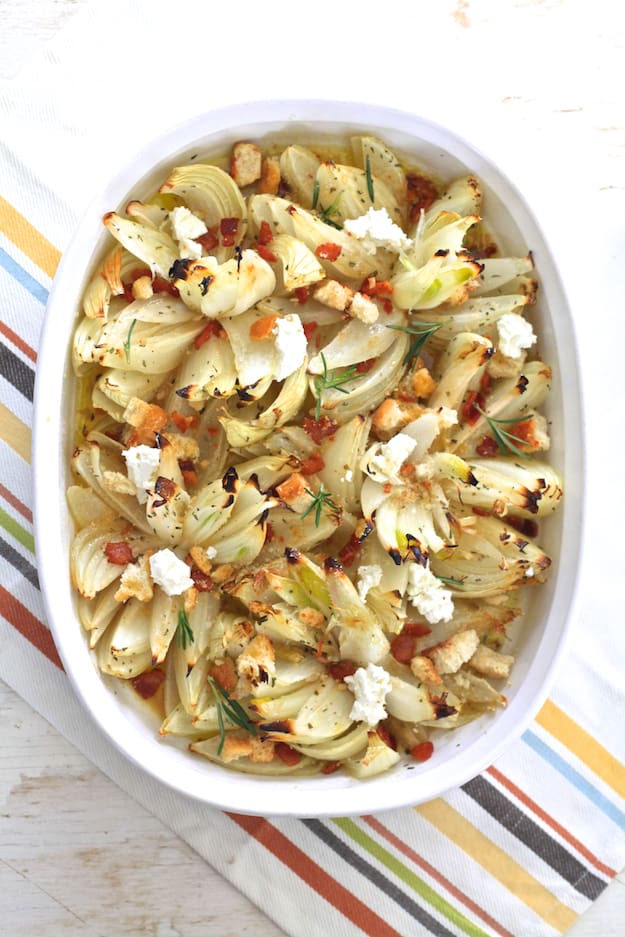 This is truly so simple! I love this dish because it packs a huge visual punch with no sacrifice to flavor. I decided to pair the sweet Vidalia roasted onions with a bacon vinaigrette, bread crumbs and goat cheese. Bacon and onions make a great combination and the tangy goat cheese helps cut into the sweetness of the onions. The bread crumbs add a little texture and soak up some of the amazing onion juices at the bottom of the roasting pan.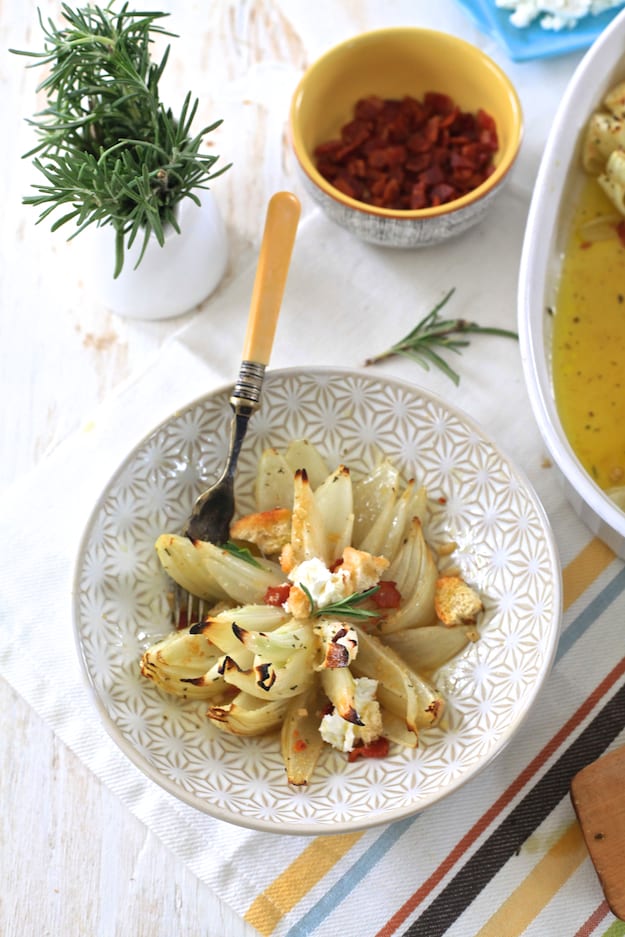 These onion flowers are great on their own, as a side or on a green salad. I think they would be fun to serve topped on a crispy crusty piece of steak!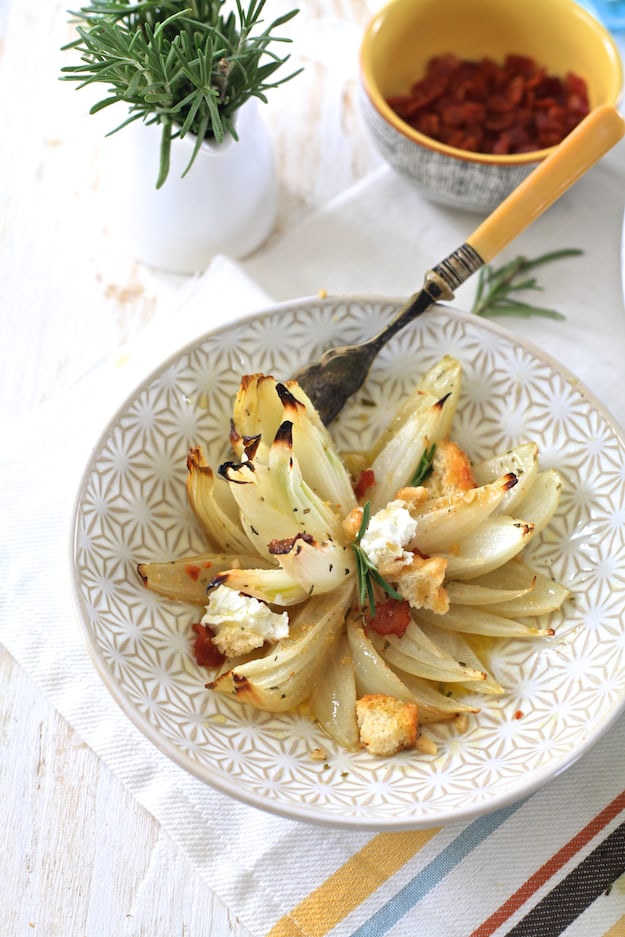 This can be done with any onion! Red onions would be beautiful! It's all about the cut and roast. The more roast the more color your onion flowers will have.
Who says you need spring to get flowers? Now you can just roast them in your oven and eat them!

Yield: 6
Vidalia Onion Flowers with Bacon Sherry Vinaigrette
Roasted Vidalia onion flowers with bacon vinaigrette and goat cheese. The sweet Vidalia onions pair perfectly with tangy goat cheese and bacon dressing.
Adapted from EPICURIOUS JUNE 2014
Ingredients
6 medium Vidalia onions (or sweet onions such as Walla Walla), skin on, roots intact
6 tablespoons olive oil, divided
Salt
1 tablespoon minced rosemary
Freshly ground black pepper
4 oz goat cheese
1/2 cup large bread crumbs, (broken crostinis are great)
Instructions
Preheat oven to 400 degrees.
Make a total of 4 vertical cuts in each onion to create 8 wedges still attached at the root end. Brush a roasting pan with olive oil and arrange the onions root end down.
Spoon olive oil into and around onions. Sprinkle generously with salt making sure to get some into the center of the onions. Sprinkle with minced rosemary.
Roast for 35 - 40 minutes. The onions with begin to soften and open. Arrange the onions so that their petals open, and drizzle with a two tablespoons of bacon vinaigrette. Return to the oven and roast another 20 minutes or until onions are tender on the inside and crispy on the tips and edges.

Season with pepper and more salt to taste. Sprinkle with bread crumbs, dollop with goat cheese, drizzle with vinaigrette and garnish with fresh rosemary. Serve hot or at room temperature as a side or as dinner with a green salad.